The Remote Weekly goes out every Wednesday and brings to you original content, product tips and latest stories around remote working.
Boost Efficiency and Cut Costs: Outsource These 3 Expensive Executive Roles‍
Are you tired of pouring your valuable time and resources into costly executive roles that drain your budget without delivering maximum results? Look no further. This article will reveal an innovative solution that will not only empower your business to boost efficiency but also cut costs significantly. Say goodbye to the heavy expense of in-house executive positions and say hello to outsourcing these three key roles.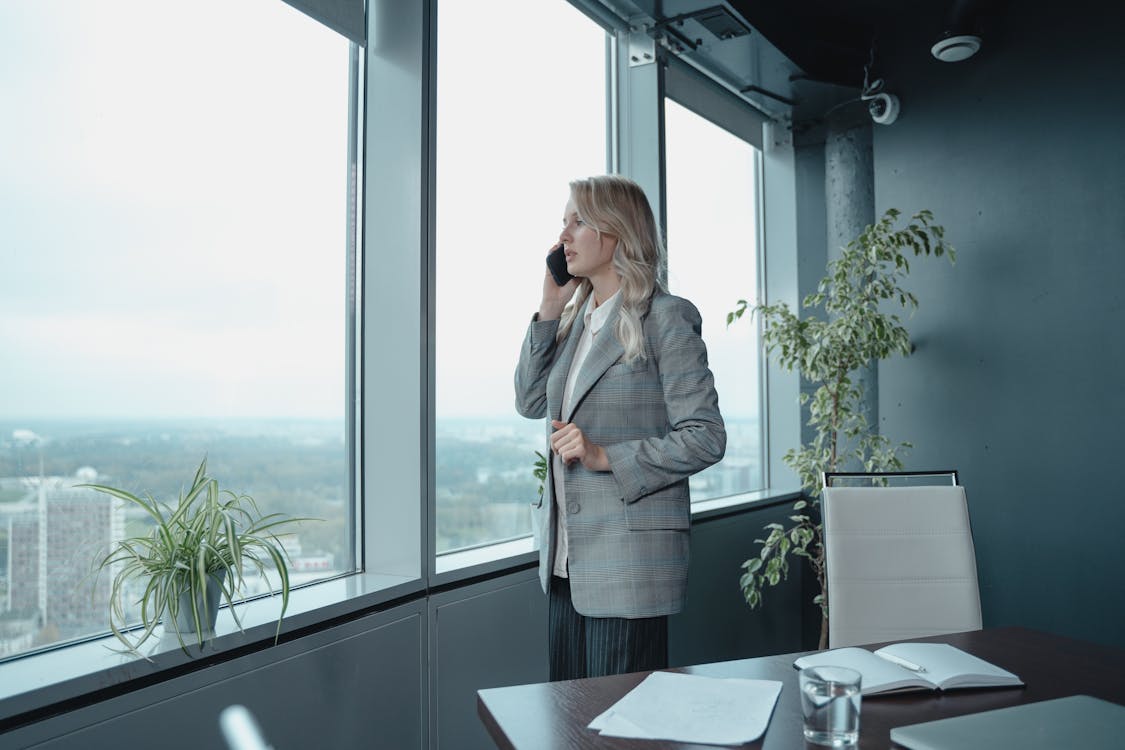 Source: Pexels
What are Outsourcing Executive Roles?
Outsourcing executive roles involves hiring a third-party provider or individual to handle high-level leadership positions within a company. These roles typically include key decision-making positions such as CEO, CFO, CTO, or other C-suite level positions.
This means that instead of having these executives work directly for your company on a full-time basis, they will be employed by an outside entity like Aardvark - Fractional CFO, but still fulfill all necessary responsibilities and duties. This allows you to have skilled professionals handling critical areas of your business without the added expenses of traditional employment.
The Benefits of Outsourcing Executive Roles
Outsourcing executive roles offers significant cost savings. By hiring external teams or individuals for these high-level positions, companies can cut operational expenses like salaries, office space, equipment, insurance, and more.
Moreover, outsourcing introduces fresh perspectives and diverse expertise to the organization. Professionals from various backgrounds bring a broader skill set not always accessible when hiring internally.
This approach also enables rapid scalability without the risks of high employee turnover. This is particularly beneficial for small and medium-sized businesses facing growth or changing business needs.
Challenges of Outsourcing Executive Roles
Outsourcing executive roles, while advantageous in cost savings and access to specialized talent, does bring its share of challenges. One key issue is the limited control over the external executives' business practices, as they are not direct employees. Ensuring their alignment with your company's values and goals can prove challenging.
Effective communication and coordination between these outsourced executives and your in-house team are vital for achieving your company's objectives. Establishing clear communication channels and expectations is essential to foster productive collaboration.
Moreover, there may be concerns regarding the confidentiality and security of sensitive company information when entrusted to an external entity.
What are the three expensive executive roles?
Effective cost management is crucial for running a successful business. This involves reducing unnecessary expenses without sacrificing quality or efficiency. Overspending often occurs in executive roles, which are vital for a company's operation but can also be a significant help.
1. Chief Financial Officer (CFO)
The role of a CFO is crucial in any organization as they handle all financial matters and oversee the company's budgeting and forecasting processes. However, hiring an experienced CFO can be costly, as their average salary can range from $200,000 to over $500,000 per year. In addition to their salary, companies also have to bear additional expenses such as benefits packages and bonuses.
Outsourcing this role allows companies to access highly qualified professionals without having to pay exorbitant salaries or additional costs. Outsourced CFO services provide businesses with flexible options where they only pay for the specific services they require. This not only helps save money but also allows businesses to tap into specialized expertise and gain valuable insights from experienced professionals.
2. Human Resources (HR) Director
HR is responsible for recruiting and managing employees, ensuring compliance with labor laws, and developing employee policies and procedures, among other vital tasks. But hiring an in-house HR director can be expensive, with salaries ranging from $100,000 to over $200,000 per year. And that's not including additional costs such as benefits and administrative overhead.
Outsourcing HR functions can be a more cost-effective solution for businesses of all sizes. Outsourced HR firms have experts who can manage all HR-related tasks, ensuring compliance and providing strategic guidance on employee matters. By outsourcing this role, companies can save on salary expenses while still receiving high-quality services.
3. Chief Information Officer (CIO)
With the ever-increasing reliance on technology in business operations, the role of a CIO has become crucial for organizations. They are responsible for managing IT resources, overseeing technology investments, and ensuring that the company's systems are secure and efficient. However, hiring an experienced CIO can be costly for small and medium-sized businesses, with salaries ranging from $150,000 to over $300,000 per year.
Outsourcing CIO roles can help companies significantly reduce their IT costs while still gaining access to specialized knowledge and expertise. By partnering with a managed services provider or outsourcing firm, businesses can benefit from a team of IT professionals who offer 24/7 support and proactively monitor systems.
Financial benefits of outsourcing these roles
Outsourcing expensive executive roles offers substantial financial benefits to businesses. It results in significant cost savings by avoiding premium salary packages and overhead expenses associated with in-house executives. Moreover, outsourcing provides access to a global pool of specialized talent, enhancing a company's capabilities without the complexities of relocation or immigration.
One significant growth opportunity through outsourcing is the ability for businesses to expand their reach beyond their local markets. By partnering with offshore service providers or freelancers from other regions or countries, companies can tap into new markets without having a physical presence there.
Join
5,369

remote workers and makers

The Remote Weekly goes out every Wednesday and brings to you original content, product tips and latest stories around remote working.