The Remote Weekly goes out every Wednesday and brings to you original content, product tips and latest stories around remote working.
How to Build a Personal Brand to Meet Your Career Goals and Land a Great Remote Job‍
Ever since the rise of social media, personal branding has been a quintessential part of job hunting. Roughly 70% of HR professionals and recruiters in the US will reject candidates based on their online activity and presence. Your brand is one of the key factors that could make a difference in landing that perfect remote job.
Creating a strong personal brand isn't rocket science, but it will take considerable effort on your behalf. If you're new to the game, you'll have to do some initial learning. You want to present yourself in the best way possible to your potential employers.
Read on to find out more about personal branding and how you can use it to your advantage.
What Is Personal Branding?
It's important to note that there's a significant difference between the terms "personal brand" and "personal branding." Your personal brand is how the market sees you. It's what people think, feel, or say about you. Conversely, personal branding is all about how you present yourself to a particular market.
You've probably heard about this popular philosophical thought experiment: "If a tree falls in a forest and no one is around to hear it, does it make a sound?" No one will know that you're an expert in your field if you don't mention it anywhere. In contrast, you can falsely present yourself to the world as an expert, but such a lie would undoubtedly backfire.
Anyone can put out generic content or share fancy, well-edited pictures on LinkedIn. Tons of people are doing just that, but guess what — they all appear disingenuous. To land your dream remote job, you want to be completely honest in everything you do. By building a true personal brand, you'll be able to do what you love while making a positive impact on your environment.
How to Build a Strong Personal Brand
People work on their personal brand image to get ahead in a particular market or industry. There are far too many cases where people misrepresent themselves online only to end up disappointed with the results. You won't land your dream job by being dishonest about your skills and abilities.
Authenticity is your best friend when it comes to personal branding. You must learn how to bring out your genuine self to be able to connect with like-minded people. Competition is fierce in most industries right now, so you'll need to learn how to make yourself stand out in the market. You also need to be able to set attainable goals to avoid wasting time and energy.
Stay Authentic
Who doesn't want to hear, "Your reputation precedes you," from a potential employer? Such an impactful reputation can open many doors in the business world. For example, let's say traveling is your passion, and you want to work remotely as a freelance photographer. No one will take you seriously if you can't prove your genuine interest in travel photography.
If you can prove you're an avid traveler by posting pictures and writing about your personal travels, people will see you as a genuine enthusiast with a knack for taking neat travel photos. People will notice and remember you if you consistently provide them with insights into your common interest. They will see you as reliable, passionate, and genuine.
Of course, you need to be completely honest when presenting yourself online, otherwise, you may risk appearing inauthentic and unreliable. It's essential to consistently do what you love to instill trust and credibility in your followers and potential employers. Honesty and openness make you likable and trustworthy.
Network, network, network!
Networking has always been an essential part of doing business. Sometimes who you know is more important than what you know. Depending on your field of interest, you may want to network online via social media or any other website that supports meaningful interaction. LinkedIn is a great example of a platform that offers such functionality.
Join relevant groups or leverage the power of LinkedIn connections to create and expand your network. Comment on posts with insightful advice, and give honest endorsements to people you find knowledgeable in your area of interest. You can also use LinkedIn to post helpful and informative information that might get people interested in your field.
You can also network in person as there are various public conferences, meetups, hackathons, etc., that you can attend. Take advantage of such events as you'll have a good chance of meeting someone willing to work with you or at least give you some advice. Meeting someone in person creates a stronger impression, which may prove valuable in the future.
Stand out from the Crowd
It's important to precisely identify all of your strengths and weaknesses to set yourself apart from other professionals in the field. Falsely advertising yourself as being skillful at something you know nothing about will produce negative results. Get the attention of employers by focusing on your field(s) of expertise.
Everything you do in your professional life, whether it's online or offline, will have a direct impact on how people perceive your personal brand. The majority of people are trying to falsely advertise themselves as professionals. You will stand out from the crowd just by being honest and genuinely interested in helping others with your knowledge.
Genuine people are becoming somewhat of a rarity these days, so you'll automatically set yourself apart just by being you. Whether it's commenting on social media, talking to an interviewer, discussing things with colleagues, or speaking to an audience, how you conduct yourself will leave a lasting impression on your potential employer.
Set Attainable Goals
Building a personal brand in a competitive landscape can be extremely difficult without a proper branding strategy. You should think about how you want to market yourself. You should also set some reachable goals and start moving toward them daily. Remember, consistency is your friend.
Being consistent in your efforts will show your potential employers that you mean business and are here to stay. It will help you work toward creating a loyal community of followers. It's important to be active only on the platforms and events that are relevant to your business and interests. Don't waste time trying to fit in everywhere — it's impossible.
To keep yourself on track, you should create a well-thought-out content strategy. Think about the various article topics you can write about. Regularly share informative posts on social media, but don't overdo it. Create different types of content to see what works, such as ebooks, podcasts, videos, etc.
Conclusion
Building a personal brand can help you land a good remote job. Employers and recruiters use the same networks as job seekers, so it's inevitable to connect with someone looking for your set of skills. It's important to brand yourself in a good way, and there's a lot of knowledge on that subject out there.
The most important thing to remember is to stay genuine. Never lie about your competency or you may risk damaging your reputation. Working within your field of knowledge enables you to produce good results and will take your career to the next level. It's also very important to meet other people in your field of work, so don't forget to network whenever possible.
There are millions of job seekers out there, so the competition can be fierce. You need to think of ways to stand out from the crowd and be more visible to your potential employers. Being an active and helpful community member is one of them. Creating a personal branding strategy is also one of the many ways in which you can get your name out there.
Author Bio
Brenda is a passionate business blogger, tech nerd, and gamer. She is interested in topics that cover business communication, sales, online branding, digital marketing, social media, business tools, and extensions, as well as organization and management of LinkedIn connections.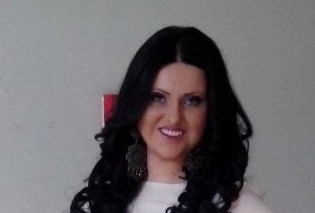 Join
5,369

remote workers and makers

The Remote Weekly goes out every Wednesday and brings to you original content, product tips and latest stories around remote working.