The Remote Weekly goes out every Wednesday and brings to you original content, product tips and latest stories around remote working.
Igniting Business Growth with a Strategic Partnership like Outsourcing‍
To stay one step ahead of the competition, growth, and efficiency are crucial. Outsourcing is an effective tactic that drives such development. The idea of outsourcing, its advantages, and explanations for why it's a game-changer will all be covered in this article. We'll also provide tips for successful web design outsourcing and how to find the right partner.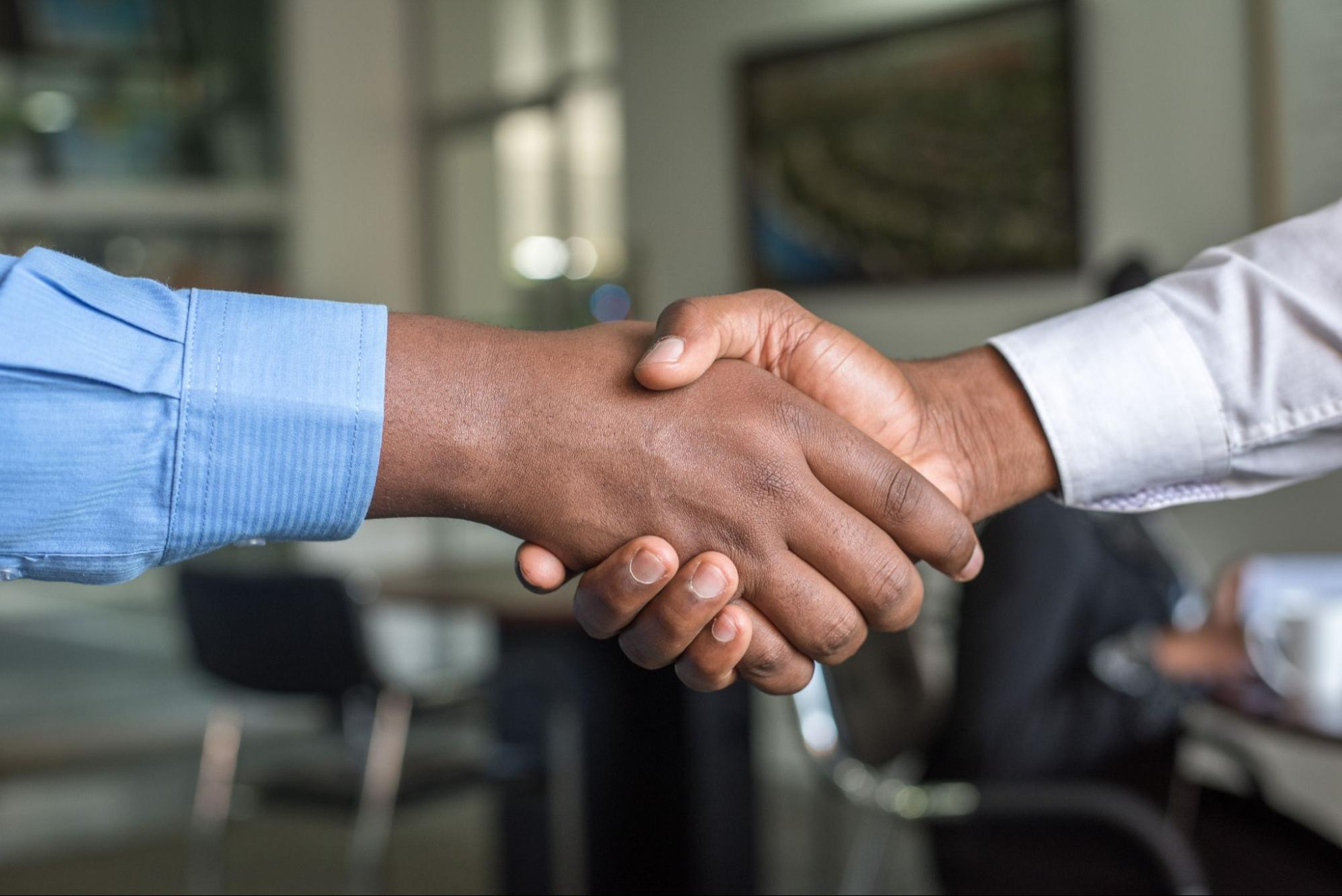 (Source: Cytonn Photography. Unsplash)
Outsourcing - An Overview
Outsourcing is fundamentally a business strategy whereby firms entrust particular jobs or initiatives to third-party service providers. The main objective is to make the most of these partners' knowledge and capabilities while freeing up important internal resources for crucial business operations. Due to its ability to increase operational effectiveness, cut costs, and promote business growth, outsourcing has grown in popularity.
6 Reasons Why Outsourcing is a Catalyst for Growth
It has changed how businesses execute their operations by becoming a more common practice in the corporate sector. As we learn more about outsourcing, it becomes clear that its advantages go far beyond simple cost savings. Let's consider a few of these.
Cost Savings
Businesses can streamline operations and cut the overhead costs associated with in-house teams by contracting non-core tasks. They can achieve significant cost advantages by utilizing external service providers and saving on infrastructure, maintenance, and training costs.
Access to Specialized Talent
By collaborating with other companies, businesses can have access to a workforce of qualified experts in each field. These professionals provide in-depth expertise and best practices from the sphere, ensuring high-quality results and enhancing overall efficiency.
Scalability and Flexibility
Businesses can quickly increase operations and adjust to changing demand thanks to such services. This flexibility allows organizations to easily expand or reduce their activities, which is particularly useful in meeting the changing demands of the market.
Enhanced Focus on Core Competencies
Organizations are able to focus their attention and resources on key capabilities and strategic initiatives by delegating non-core work to external contractors. This specialization encourages creativity, operational excellence, and a market competitive advantage.
Accelerated Project Delivery
By utilizing the knowledge and experience of specialist service providers, firms may speed up project schedules through outsourcing. Due to the improved resources and techniques used by these partners, projects can be completed more quickly without sacrificing quality.
Risk Mitigation
Working with reputable outsourcing partners can help you reduce risks that are both operational and financial. These partners frequently have an excellent record of success and domain expertise, giving organizations insightful information and risk management techniques.
Therefore, outsourcing enables businesses to concentrate on their core competencies and more successfully accomplish their goals thanks to cost reductions, access to specialized personnel, and increased scalability.
Areas of Outsourcing Application
Outsourcing has impacted many industries, altering how businesses run and allowing them to benefit from outside expertise in various fields. The following are some significant fields where outsourcing is widely used:
Information Technology (IT) services
It's probably the most common and significant outsourcing sector. External service providers are frequently used by organizations to handle customer support, infrastructure management, cybersecurity, and the development of software. Businesses can access cutting-edge technologies and specialized IT capabilities through IT outsourcing, which boosts their overall operational efficiency and competitiveness.
Human Resources (HR) and recruitment
HR operations including payroll processing, managing employee benefits, and providing recruitment services are frequently outsourced by businesses. By outsourcing HR, businesses are able to concentrate on strategic personnel planning while knowledgeable HR service providers take care of administrative activities and guarantee adherence to constantly evolving employment rules.
Accounting and finance
Businesses looking for cost reductions and precise financial management are increasingly choosing to outsource finance and accounting operations including bookkeeping, tax preparation, and financial reporting. Organizations may make well-informed choices thanks to the fast and accurate financial insights provided by hired finance professionals.
Customer support and call center operations
For businesses to sustain customer happiness and loyalty, providing outstanding customer assistance is crucial. Companies can provide 24/7 assistance and multilingual support by outsourcing call center and customer service operations, which enhances the entire client experience.
Digital marketing and content creation
In order to attract their target audience in the age of technology, businesses significantly rely on powerful marketing tactics and exciting content. They can gain access to expertise in social media management, content production, search engine optimization (SEO), and other crucial marketing tasks by outsourcing their digital marketing and content creation to professional firms or freelancers.
Web design and development
Today, companies of all sizes must have an engaging online presence. By contracting out design and development work to knowledgeable experts, you can be confident that you'll get aesthetically pleasing, user-friendly websites with improved performance and usability.
Web Design Outsourcing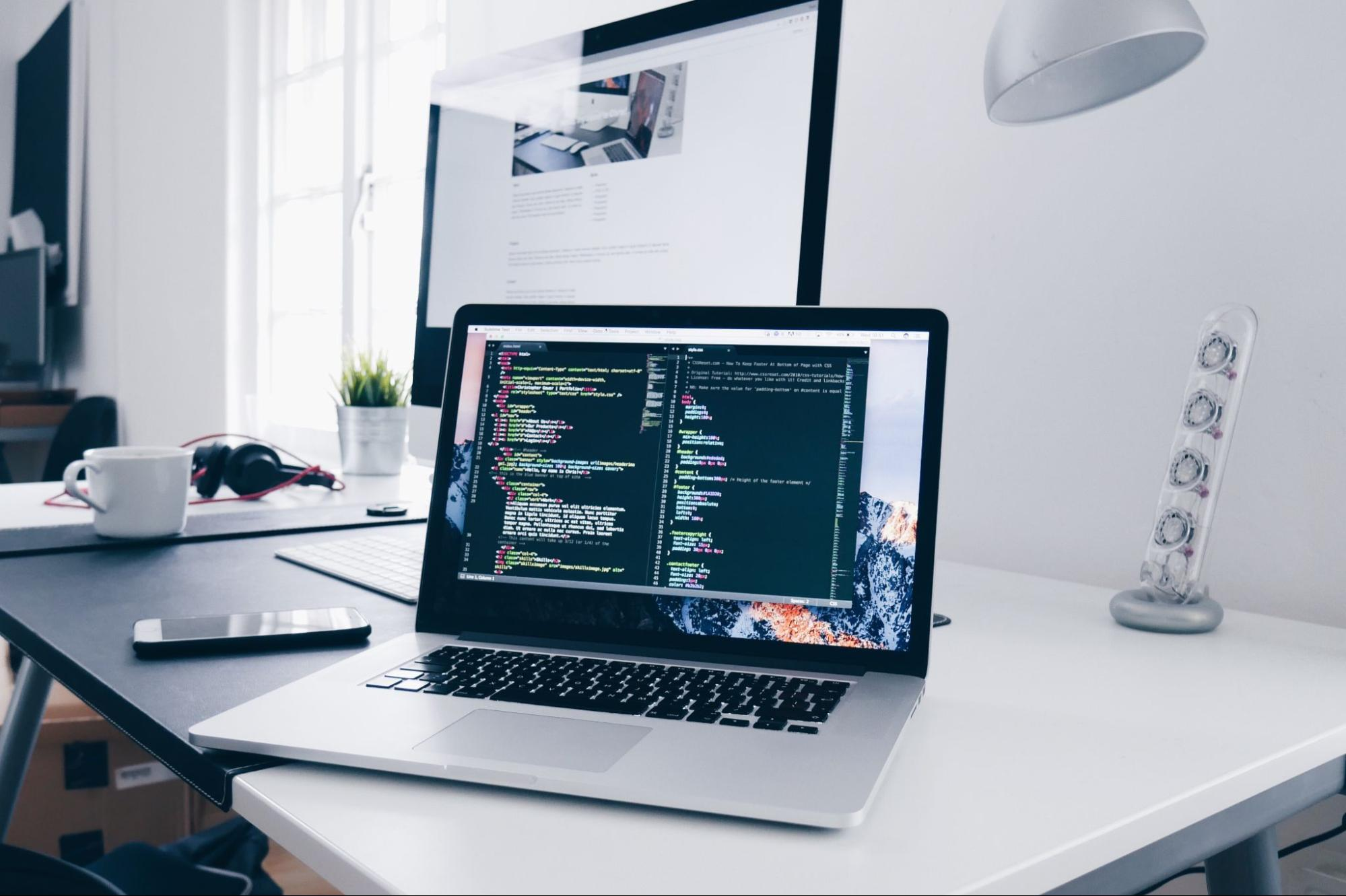 (Source: Christopher Gower. Unsplash)
In the field of web design, working with outside teams has become a practical tactic for companies looking to create a powerful online presence. Take into account the following crucial factors when carrying out this process:
Find trustworthy outsourcing partners with a track record in web design by conducting a thorough search.
Examine the portfolio of the prospective team to determine the level of quality and relevance of their prior work.
To promote seamless collaboration with a web design outsourcing agency, establish explicit communication channels and project management procedures.
Make sure the hired crew has the technical know-how and proficiency required to complete your project.
Put strong contractual agreements and security mechanisms in place making data security and confidentiality a high priority.
The Importance of Web Design Outsourcing
For companies looking to launch new initiatives, web design outsourcing offers a number of benefits, including:
Cost-Effectiveness
Web design outsourcing offers startups and small enterprises with limited resources an appealing option because it can save them a lot of money.
Specialization
With their specialized knowledge and cutting-edge tools, web design firms can create websites that are both aesthetically pleasing and user-friendly.
Project Diversity
Businesses can contract out both short-term and long-term projects, from e-commerce platform development to website makeover.
Time Efficiency
Organizations may speed up project delivery and shorten the time it takes to promote products and services by delegating web design work to professionals.
Tips for Successful Outsourcing
Take into account the following best practices to get the most out of web design outsourcing of projects:
Define specific goals. Clarify project objectives and requirements to encourage mutual understanding between you and the outsourcing partner.

Open the channels of communication. Encourage an open and transparent line of communication, allowing for regular updates and immediately resolving any potential issues.

Regular assessments of development. To keep track of project milestones and make sure they align with the anticipated results, implement frequent progress checks.

Cooperation between parties. Promote teamwork in problem-solving by combining the knowledge of your internal team and the outsourcing partner.
To Sum up
The strategic accelerator for corporate growth and optimization is outsourcing. Modern businesses find it appealing because of its potential to unleash cost efficiencies, access specialist skills, and streamline operations. Web design outsourcing has many advantages for companies looking to improve their online presence, including cost-effectiveness, specialist knowledge, and quick project completion.
Organizations may unleash their full potential and prosper in a market environment that is always changing by embracing outsourcing as a strategic business tool. So, take the plunge and investigate strategic outsourcing's potential as the key to achieving unparalleled success and growth in the age of technology.
Join
5,369

remote workers and makers

The Remote Weekly goes out every Wednesday and brings to you original content, product tips and latest stories around remote working.