The Remote Weekly goes out every Wednesday and brings to you original content, product tips and latest stories around remote working.
Effective Strategies for Managing a Remote Team‍
In today's digital era, remote work has shifted from a trend to a necessity. However, managing a team that is dispersed across various locations comes with its own challenges.
If you are grappling with the dynamics of overseeing a remote team, you're not alone.
We have created this guide to explore effective strategies that will help you lead and motivate your remote workforce.
We've got you covered from ensuring productivity to fostering a connected team culture.
Eager to build a cohesive and efficient remote team? Let's dive into the solutions together.
Key Strategies for Managing a Remote Team
While managing a remote team comes with hurdles, it also brings opportunities to build a workplace that's flexible, collaborative, and responsive to employees' needs.
Here are some of the top strategies to lead your distributed team to thrive:
Leverage Communication & Collaboration Tools
Clear and constant communication is the foundation of successful remote team management.
With employees spread out geographically, robust online platforms become essential for messaging, document sharing, video calls, and more.
Tools like Slack, Zoom, and Google Drive, along with purpose-built collaboration tools like MagicTask, are popular choices. MagicTask is a next-generation task management system designed to boost productivity and efficiency through its simplicity and unique gamification features.
Managers should ensure everyone understands and actively uses chosen platforms so information flows smoothly.
Multimodal communication – like messaging supplemented with video meetings – helps build connections. Creating organizational systems using cloud drives, Wikis, calendars, and project trackers is vital.
Set Clear Expectations
When team members are collaborating virtually, setting clear expectations upfront is crucial. Remote workers need more organic oversight and course correction opportunities available when co-located.
Managers must define goals, policies, schedules, workflows, and performance metrics.
Task management tools make it easy to assign tasks to individuals or groups and track progress through features like points, leaderboards, and badges that motivate people to complete deliverables.
Expectations provide clarity and structure while allowing the autonomy and flexibility valued by remote workers. Managers should also communicate success metrics transparently so team members can self-evaluate their contributions.
Build Company Culture Virtually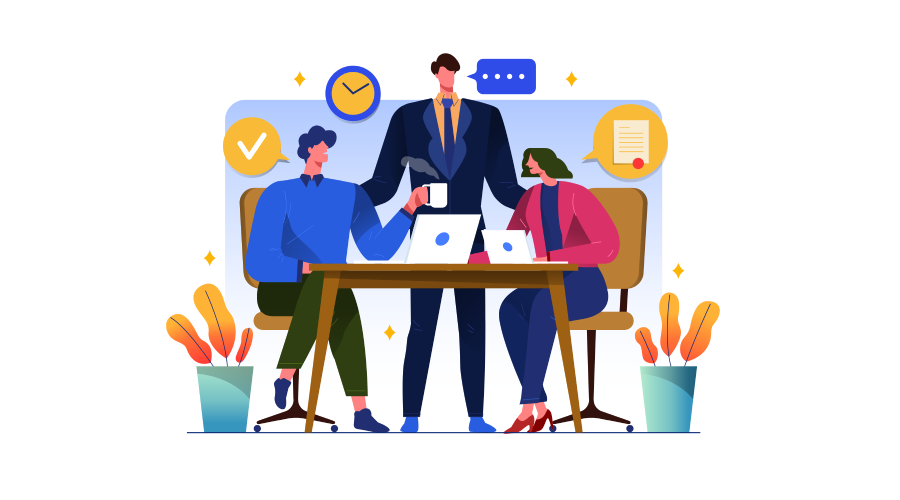 While remote teams may never achieve the same camaraderie as in a shared office, savvy managers cultivate culture intentionally through virtual channels.
Creative online social events, chat platforms, and informal video calls all provide "watercooler" interactions where personalities shine.
Games, challenges, and rewards through tools like MagicTask encourage friendly competition and engagement. Managers should promote open communication, recognition programs, and collaborative rituals that make remote staff feel part of the team—even small gestures like sending welcome packages or birthday gifts matter.
Measure & Monitor Performance
Keeping a pulse on individual and team productivity is essential to remote management. This means implementing consistent systems to track performance using tools, one-on-one meetings, surveys, reports, etc.
MagicTask's real-time dashboard allows managers to monitor task completion rates, follow project timelines, and view team participation through gamification features like earning points, completing theme levels, and climbing leaderboards.
Accurately measuring progress ensures deadlines are met, and problems get addressed promptly.
Managers should combine high-level tracking with practices like weekly one-on-one meetings with staff for deeper check-ins. Seeking direct feedback through engagement surveys also provides insights into process improvements and morale.
Train & Develop Team Members
Employees want growth opportunities and skills development regardless of where they work. Remote managers should promote continuous learning through access to online courses, mentorship programs, skill-building resources, and more.
Using performance data, managers can use different tools to identify strengths and weaknesses across individuals or departments. Managers can then tailor development opportunities and assign training tasks to level up competencies.
Providing the resources and support for continuous upskilling is vital for motivating and retaining top remote talent. Managers get the best from their teams by growing their capabilities.
Ensuring Work-Life Balance for Team Members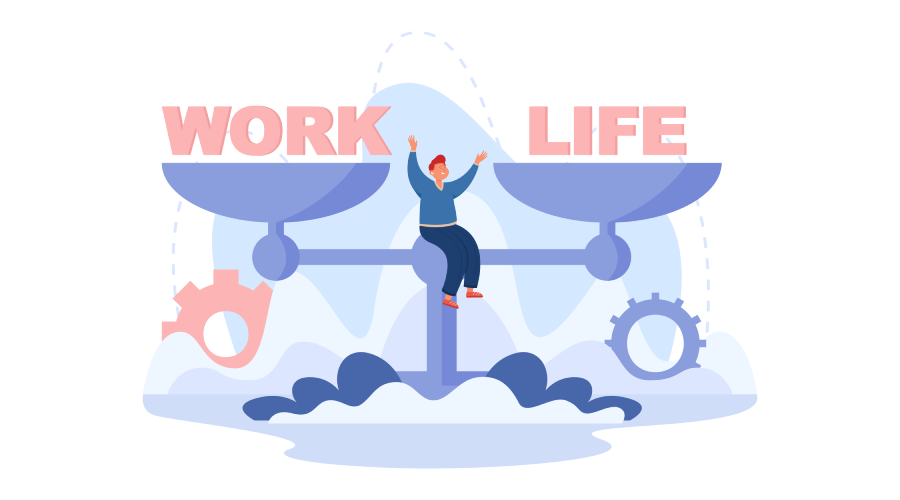 Managers play a key role in promoting healthy work-life balance for remote staff. With the blurred lines between work and personal time, setting expectations and practices that prevent burnout is important.
Encourage taking breaks during the workday, shutting off for lunches, and logging off at a reasonable hour.

Set core collaboration hours but allow flexibility early/late in the day

Discourage off-hour work by not sending emails at night or on weekends

Incorporate wellness check-ins during 1-on-1s and provide mental health resources

Lead by example by modeling good work-life balance in your schedule

Trust employees to get work done in a way that fits their lifestyle

Provide ergonomic stipends, closed days off, and wellness perks
The right policies and leadership approach ensure remote teams work sustainably while delivering exceptional results.
Offering Continuous Learning Opportunities
Remote managers should nurture a culture of continuous growth by providing resources and incentives for ongoing education.
Offer access to online courses, training programs, and skill-building tools

Develop mentorship initiatives to pair junior and senior employees

Allot dedicated time each week for professional development

Host virtual lectures with internal experts or guest speakers

Sponsor participation in online conferences, workshops, and meetups

Recognize employees who complete training programs or earn certifications

Conduct skills assessments to identify and address developmental gaps across teams
Lifelong learning keeps remote teams engaged, challenged, and performing at their peak.
Celebrating Achievements, No Matter How Small
Recognition plays an outsized role in distributed teams that lack daily in-person interactions. Managers should celebrate wins through:
Sharing kudos in team chat channels when goals are accomplished

Sending thank you notes or small gifts when milestones are met

Scheduling virtual social hours for peer recognition

Establishing employee of the month/quarter awards

Creating a peer recognition program for employees to shout out to colleagues

Holding end-of-sprint retro ceremonies to reflect on accomplishments

Building spirited culture with motivational quotes, memes, gifs, and videos
Consistent recognition nurtures morale, engagement, and loyalty across remote teams.
Conclusion
Remote work has cemented its place in the modern workplace, challenging managers to refine their leadership techniques.
Despite the challenges of distributed teams, current strategies and tools empower us to foster environments as, if not more, productive than traditional settings.
Emphasizing clear communication, goal alignment, and culture cultivation is key. Tools like MagicTask not only increase task visibility but also bolster engagement with gamification and facilitate seamless teamwork.
As the future leans towards flexibility, accountability, and autonomy, forward-thinking managers must adopt new strategies and technologies.
By doing so, they can successfully guide their teams in this remote-centric landscape, ensuring team cohesion and goal achievement, irrespective of geographical location. Those equipped with the right approach are poised for success in this remote work evolution.
Join
5,369

remote workers and makers

The Remote Weekly goes out every Wednesday and brings to you original content, product tips and latest stories around remote working.