The Remote Weekly goes out every Wednesday and brings to you original content, product tips and latest stories around remote working.
20 Threatening Social Media Challenges To Avoid‍
Social media challenges have come to be a popular way to gain attention and followers on different social media platforms like Tiktok and Instagram, and while the intention may be innocent, these challenges still have negative consequences.
The "eating Tide pods" challenge, for example, was a viral sensation that resulted in physical harm. Unfortunately, viral challenges like these continue to appear regularly. That's why the cost of participating is simply not worth the potential harm you could cause yourself or others.
In this article, we'll cover everything from the most threatening social media challenges and why you should avoid them at all costs. You can stay safe online by understanding the risks involved. We will also give you tactics on how to identify and avoid these challenges.
By the end, you'll know how to identify and avoid participating in these dangerous challenges to protect yourself and others from harm.
20 Social Media Challenges Unmasked: Hidden Dangers You Must Avoid
We have seen increased social media content that has resulted in physical or psychological trauma. Let's take a closer look at 20 of these dangerous online challenges and understand why you should steer clear of them.
1. Bird Box Challenge
This trend became popular after the release of the Netflix movie "Bird Box." Essentially the challenge involves blindfolding yourselves, just like the characters in the movie, and attempting to do everyday tasks like walking, cooking, and driving.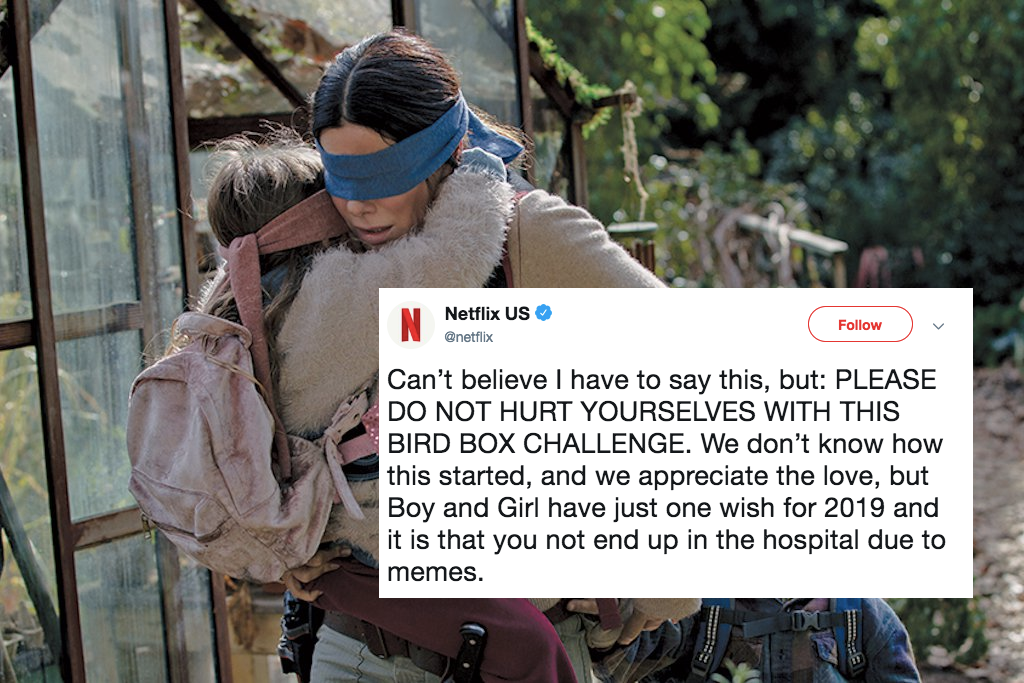 The results were disastrous. It resulted in several accidents, including car crashes and people walking into traffic that led to serious injuries. Ultimately, Netflix had to pitch in and warn users about the dangers of this challenge.
2. Skull Breaker Challenge
Some people will do anything for some laughs and views on social media, even if it involves breaking your skull.
The skull breaker challenge is a dangerous challenge where two people convince a third person to jump in the air and then kick their feet from under them—causing them to fall backward and potentially hit their heads on the ground.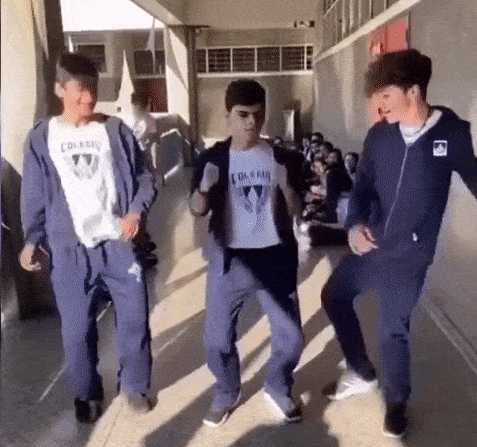 The trend gained popularity in early 2020, and since then, there have been numerous reports of people getting seriously injured or even killed while participating in the challenge. In response, social media platforms removed videos featuring the skull-breaking challenge and other harmful challenges from their platforms.
3. Cinnamon Challenge
Another bizarre challenge - is when people swallow a spoonful of cinnamon without any water.
This online challenge gained popularity around 2001 and still continues today. It sounds simple at first glance - but cinnamon is actually a very dry spice that is difficult to swallow in large quantities. Lots of people have ended up in the hospital for this.
4. Outlet Challenge
The outlet challenge involves inserting a partially plugged phone charger into an electrical outlet and then touching the exposed metal prongs with a penny or other small metal object. The goal is to create a spark or small explosion, something very dangerous and even deadly.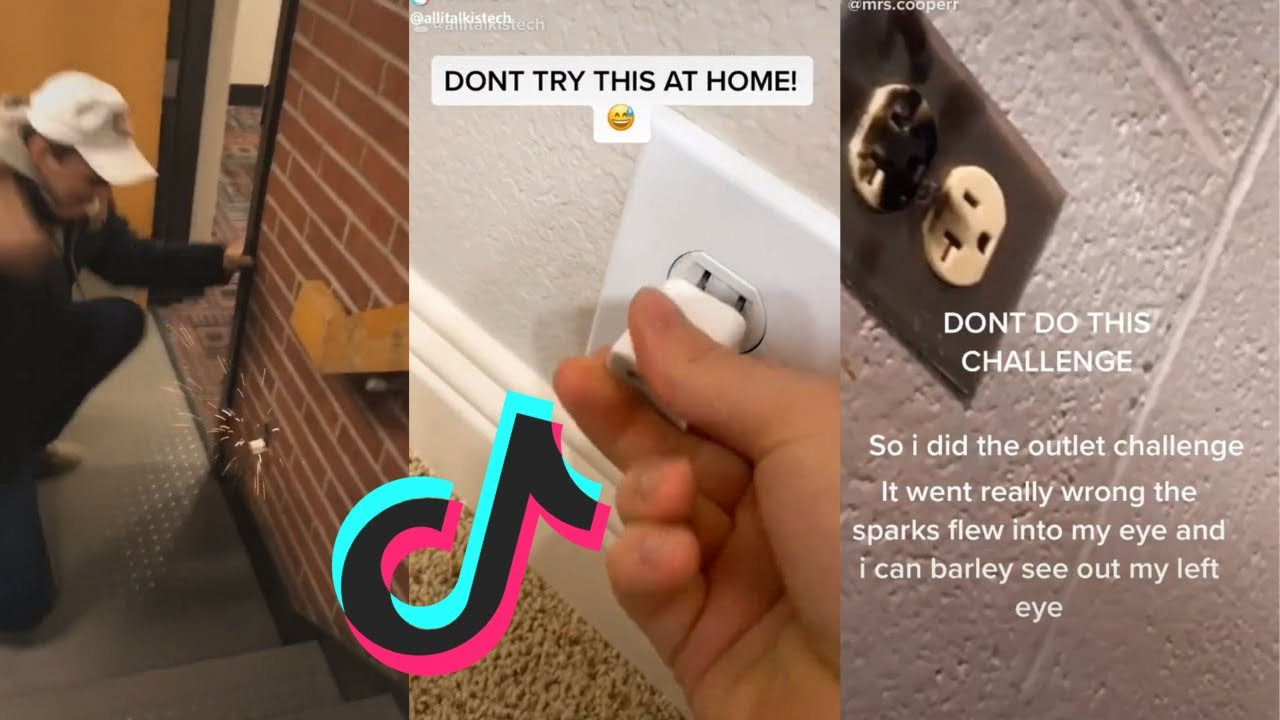 Participating in these challenges is not just dangerous for you, it's also dangerous to those around you. When you try to attempt these challenges, you're putting yourself at risk of serious harm, including electrical shocks and fires.
5. Salt & Ice Challenge
The salt and ice challenge is a dangerous online trend that involves putting salt on your skin and then pressing ice on top of it.
The combination of salt and ice can make your skin so cold that it causes second-to-third-degree burns.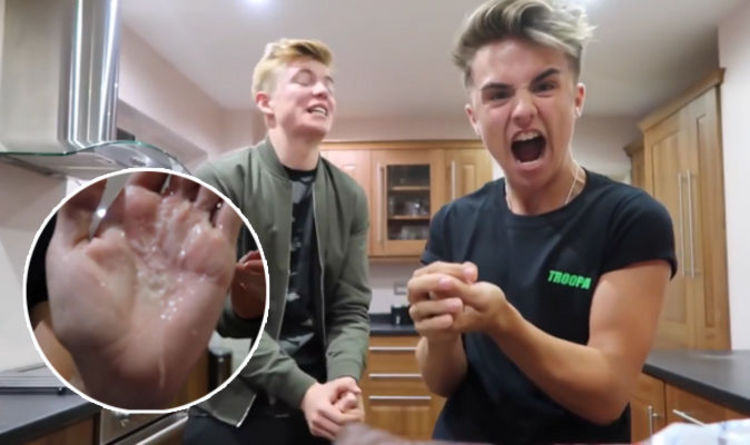 While some people may think it's cool to show off their pain tolerance, the truth is it can cause serious injuries and even permanent damage. Nearly 16% of people who tried the salt and ice challenge suffered from burns, and 5% of those burns were severe enough to require medical attention
That's a pretty high rate of people who experienced harm just for the sake of participating in a risky online trend.
6. Fire Challenge
The fire challenge is a trend that began to gain momentum on social media platforms back in 2010.
In this challenge, participants douse themselves in a flammable liquid (such as rubbing alcohol or gasoline) and then light themselves on fire. The goal? To see who puts out the flames before getting seriously burned.
The consequences of this challenge have been severe, with participants suffering from second and third-degree burns, permanent scarring, and in some cases, even death. The challenge is particularly dangerous because it is often attempted by young people who do not fully understand the risks involved.
7. Pass Out Challenge
The Choking Challenge, also known as the Pass-Out Challenge or the Blackout Challenge, sounds intriguing but is extremely dangerous. It involves intentionally cutting off oxygen from the brain to experience a feeling of lightheadedness or passing out. It's usually done by hyperventilating or having someone else apply pressure to the chest until the person loses consciousness.
The risks are severe and pose serious threats like permanent brain damage, seizures, and even death.
8. Hot Water Challenge
In this challenge, people are dared to either drink boiling water or pour it on someone else. This challenge gained popularity after a video of a teenager drinking boiling water through a straw went viral. Unfortunately, the trend has since caught on, and many people have suffered serious injuries as a result.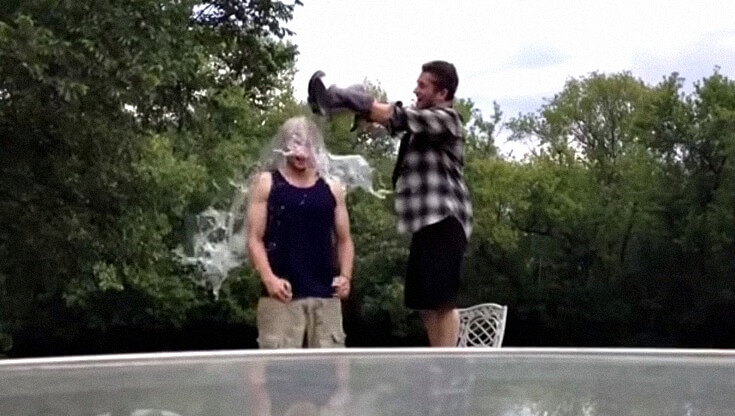 Drinking boiling water is not easy on the mouth and lots of people have suffered serious burns and injuries by participating in this challenge.
9. Kylie Jenner Lip Challenge
The Kylie Lip Challenge involves people suctioning their lips with a shot glass or other small container to make them look fuller, like Kylie Jenner's famously plump lips. But this can be incredibly dangerous.
The suction has caused bruising, swelling, and even permanent damage to the lips and surrounding skin. In some cases, people have even ended up with cuts and scars from the glass breaking.
While Kylie Jenner herself has never endorsed the challenge, her prominent lips have definitely played a role in its popularity. Unfortunately, it's not just teenagers who are trying it - adults participate as well.
10. Tide Pod Challenge
This is where people dare each other to eat Tide laundry detergent pods.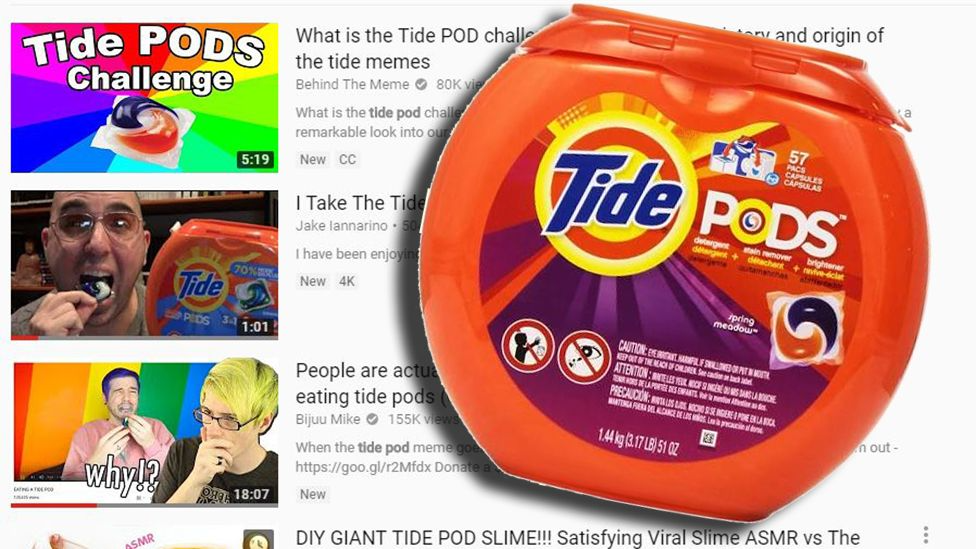 The Tide Pod Challenge was one of the most dangerous challenges that went viral on social media a few years back. It involved people, mostly teenagers, biting into laundry detergent pods and recording themselves doing so.
Tide Pods contain highly concentrated chemicals that are meant to clean clothes, not be ingested. When you eat them, you are likely to develop chemical burns (in your mouth, throat, and digestive system).
11. Back-cracking Challenge
The back-cracking challenge is a social media trend where participants lie down on their stomachs, and a friend or family member stands on their back and jumps up and down, trying to crack their spine. The idea is to see who can get the loudest crack.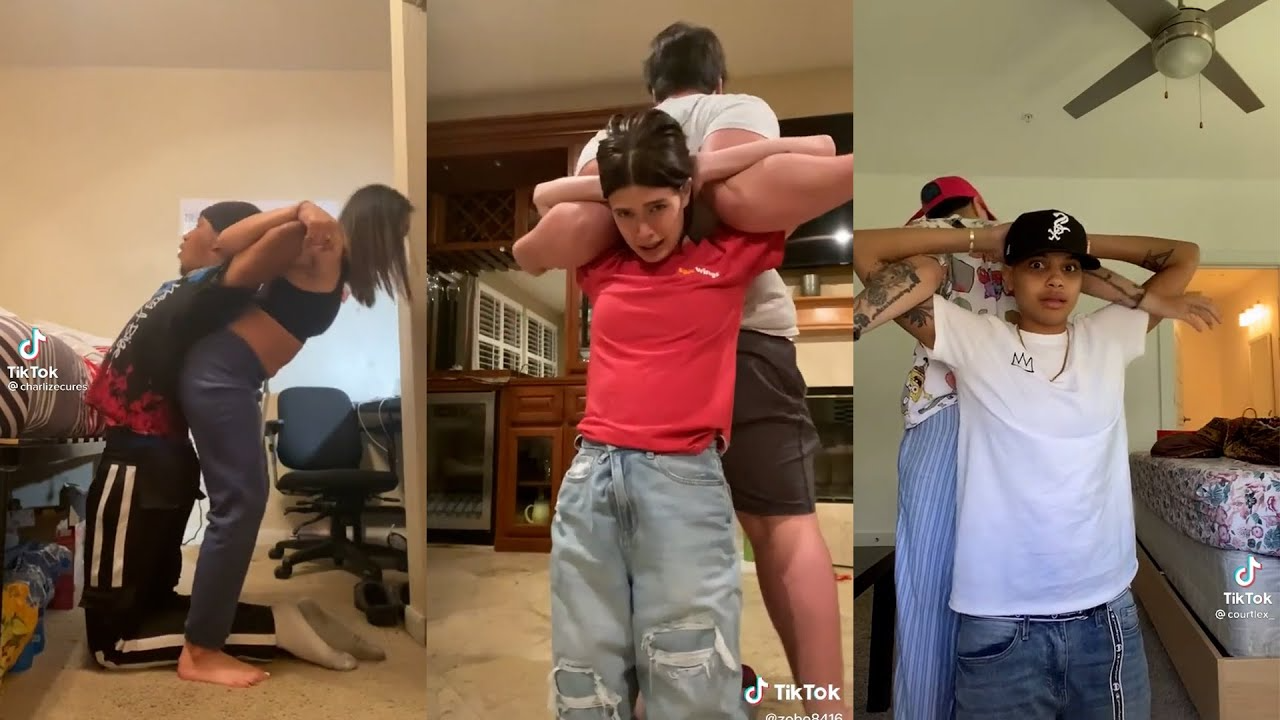 Standing on someone's back can pressure their spine and cause fractures or dislocations. Even if you don't hurt yourself immediately, repeated attempts at this challenge can cause long-term damage to your back and spine.
12. Sunburnt Art Challenge
The sunburnt art challenge has been circulating on platforms like Instagram and TikTok. It involves using stencils or stickers to create a design on your skin, then tanning or burning your skin in the sun to create a contrast between the design and the surrounding skin.
Unfortunately, the consequences are not so cool. You easily put yourself at risk for serious skin damage by exposing your skin to the sun for long periods of time.
A sunburn can cause redness, pain, and peeling. When you expose your skin repeatedly to UV radiation from the sun, you are more likely to age faster and develop wrinkles and age spots. It can even increase your risk of skin cancer.
13. Full Face Wax Challenge
The full face wax challenge is a recent beauty trend that has taken social media by storm, and it's definitely not for the faint of heart. You apply hot wax to your entire face, including your eyebrows, nose, and even your eyelashes, and once the wax dries, you rip it off in one swift motion, taking all of the hair on your face with it.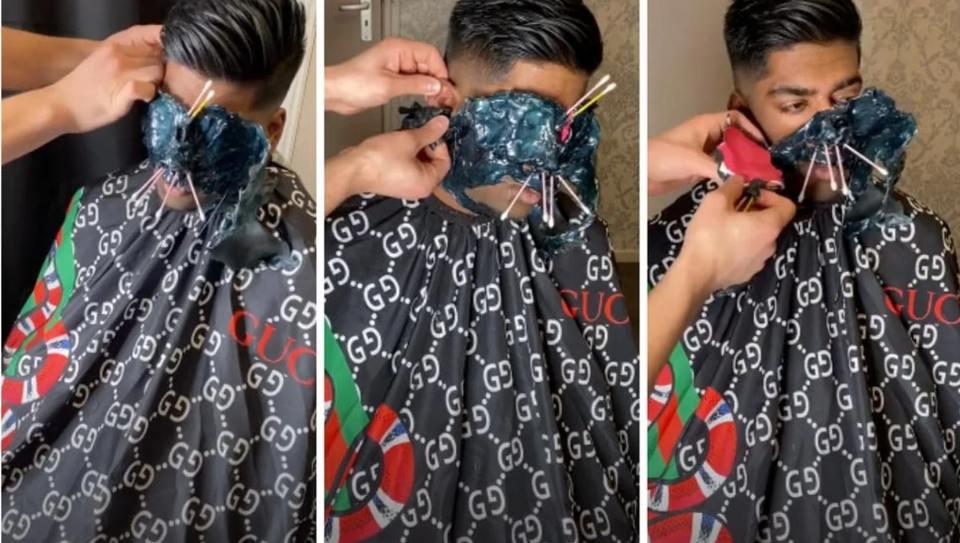 The idea of having a completely hairless face might appeal to some, but aestheticians are not impressed. In fact, they are strongly against this trend as it can cause serious damage to your skin. The hot wax can leave burns, blisters, and even scarring, and ripping off the wax can cause your skin to tear, leaving you with open wounds prone to infection.
So, if you're thinking of trying the full face wax challenge, you might want to think twice. Instead, why not opt for a safer and more gentle hair removal method, like shaving or using a depilatory cream? Or, better yet, embrace your natural beauty and rock your facial hair with confidence.
14. Milk Crate Challenge
Essentially, this challenge involves stacking milk crates into a pyramid-like structure and attempting to walk up and down the unstable structure without falling.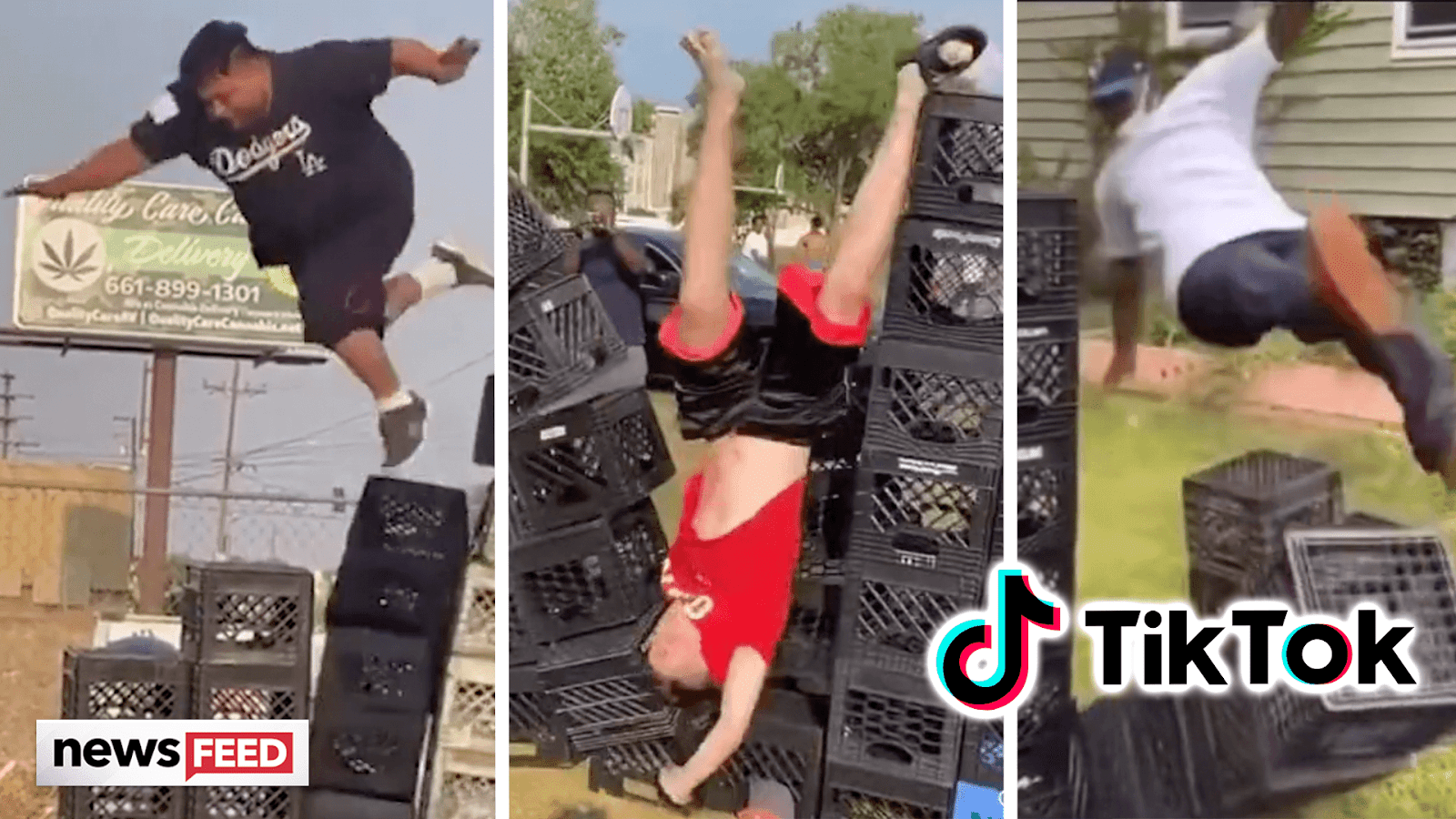 While the challenge seems like a harmless way to have fun, it is extremely dangerous and can cause serious injuries. People who attempt this challenge risk falling from somewhere high enough to injure themselves.
Imagine tumbling down a wobbly structure made up of milk crates - not a pretty picture, right? The consequences could be severe, including broken bones, head injuries, or even paralysis.
15. Blue Whale Challenge
Blue Whale Challenge is not a game - it's a serious issue that can have deadly consequences. It's a disturbing online game that originated in Russia back in 2016. The challenge involves completing a series of tasks over 50 days, with the final task ending one's own life. It's hard to believe that something like this even exists, right?
The tasks that participants must complete are incredibly disturbing and dangerous. They may involve self-harm, watching disturbing videos, or engaging in other risky behaviors. The challenge preys on vulnerable individuals, particularly teenagers who may be struggling with mental health issues or feelings of isolation.
16. NyQuil Chicken Challenge
The NyQuil chicken challenge is a dangerous social media trend that involves mixing a large amount of NyQuil, a popular over-the-counter sleep aid, with raw chicken and then cooking and eating the chicken. The idea behind the challenge is that NyQuil will cause a hallucinogenic effect when combined with the chicken.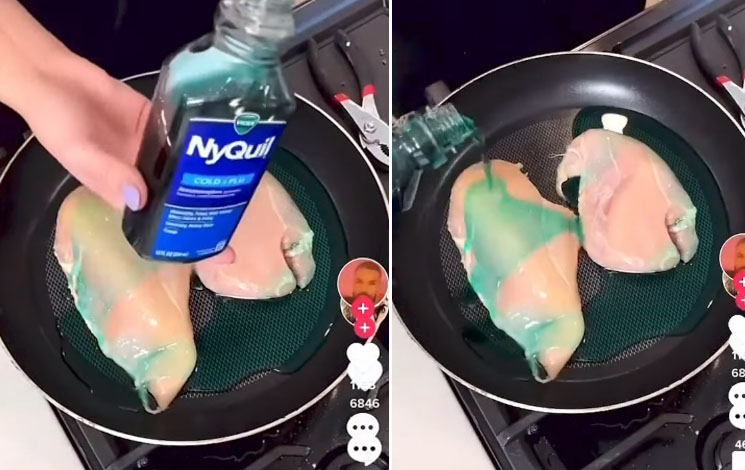 However, this challenge should be avoided at all costs. Not only is it unsanitary to consume raw chicken, but ingesting large amounts of NyQuil can lead to serious health consequences like seizures, liver damage, and death.
17. The Hot Pepper Challenge
The hot pepper challenge has gained popularity in recent years. It involves eating an extremely spicy pepper, often a Carolina Reaper or a Ghost Pepper, and then recording your reaction for social media. The idea is to see how long you can handle the heat and how much pain you can endure.
However, these peppers are no joke - they can cause intense stomach pain, vomiting, and even hospitalization in extreme cases.
18. Planking Challenge
In this challenge, people attempt to hold a plank position for as long as possible, often in dangerous locations.
Planking is definitely a great way to strengthen your core and improve your overall fitness, but attempting it in risky locations can be dangerous and even deadly. Participants may attempt to hold a plank on high ledges, on top of buildings, or other unstable surfaces, putting themselves at risk of falling or injury.
19. Car Surfing Challenge
Car surfing was the biggest challenge involving a person standing on the roof of a moving car while holding onto the car's exterior. The person attempting the challenge risks falling off the car and getting hit by oncoming traffic or hitting their head on the pavement.
Additionally, drivers who allow passengers to car surf are putting themselves and others on the road at risk of accidents and collisions.
20. Benadryl Challenge
In this challenge, people take large amounts of the antihistamine Benadryl in an attempt to experience hallucinations. This challenge has gained popularity on social media platforms like TikTok, where users post videos of themselves attempting to complete the challenge.
However, taking too much Benadryl can be incredibly dangerous and even deadly. Overdosing on Benadryl can cause seizures, coma, and even death.
Now that you understand the dangers of these online challenges, you might be wondering how you can protect yourself and avoid falling prey to them. Well, the good news is you can take measures to stay safe online.
2 Ways To Avoid Threatening Social Media Challenges
These challenges that have gone viral on social media platforms can be dangerous. To help protect yourself, here are 2 key ways to avoid these biggest challenges and stay safe online.
A. Prioritize Your Safety
Avoid participating in food challenges that involve ingesting unknown substances or consuming excessive amounts of food or beverages. Only use ingredients from a trusted ingredient supplier and ensure that they are safe for consumption.
If you do participate in a physical challenge, properly prepare yourself with the equipment and the necessary gear. For example, if you plan to participate in a stand-up paddle boarding challenge, you should use high-quality SUP boards and wear appropriate safety gear, such as a life jacket.
Similarly, you should take precautions when using any electrical equipment as they can be harmful and pose significant threats. For instance, using complete solar kits or battery-powered tools for a challenge video without proper training could lead to electric shocks or burns. Ensure you use these devices safely and responsibly just as you would with any other tool or equipment.
Don't take unnecessary risks that can cause serious injury or harm.
B. Do Your Research
Some social media challenges may seem harmless, such as playing an online word game, but it's still important to research them thoroughly before participating. For instance, a word game is not inherently dangerous, but it has the potential for inappropriate content.
Some challenges may require you to come up with phrases that could be offensive, which could lead to negative consequences if shared publicly. You can ensure the game is safe by reading reviews from other players or checking the game's content rating.
Overall, you should be cautious when researching to avoid unsafe challenges. This means not giving out personal information, researching privacy policies and terms of use, and the risks involved. You can apply this to any challenge, whether it requires checking out a location to see if it's dangerous or ensuring your challenge does not harm others.
Conclusion
Social media challenges can be tempting and entertaining, but not all challenges are safe. The 20 challenges we discussed in this article are just some examples of the risks that exist on social media.
Stay informed and use common sense. Remember to keep your safety and well-being first and not take up risky challenges.
If you are looking to grow your online presence and attract more views and followers, there's no need to resort to risky tactics. At RemoteTools, we believe in safe and effective strategies that will help you achieve your goals without compromising your security.
Our blog is your go-to rescue for everything related to digital tools and platforms. With our expertise and experience in the tech industry, we provide valuable insights and guidance to help you confidently navigate the online world. Whether you're just starting or have been in the game for a while, we have the resources you need to succeed.
Author Bio
Burkhard Berger is the founder of Novum™. He helps innovative B2B companies implement revenue-driven SEO strategies to scale their organic traffic to 1,000,000+ visitors per month. Curious about what your true traffic potential is?
Join
5,369

remote workers and makers

The Remote Weekly goes out every Wednesday and brings to you original content, product tips and latest stories around remote working.