The Remote Weekly goes out every Wednesday and brings to you original content, product tips and latest stories around remote working.
15 Ways To Make Money With Ecommerce And Affiliate Marketing‍
The allure of making money online is stronger than ever in today's digital age. With the convenience of the internet at your fingertips, e-commerce and affiliate marketing stand out as two of the most vibrant avenues for entrepreneurial adventure. They're gateways to a world where your laptop and a good internet connection can be the tools of your trade. But how do you make money through these channels? That's what we're diving into today.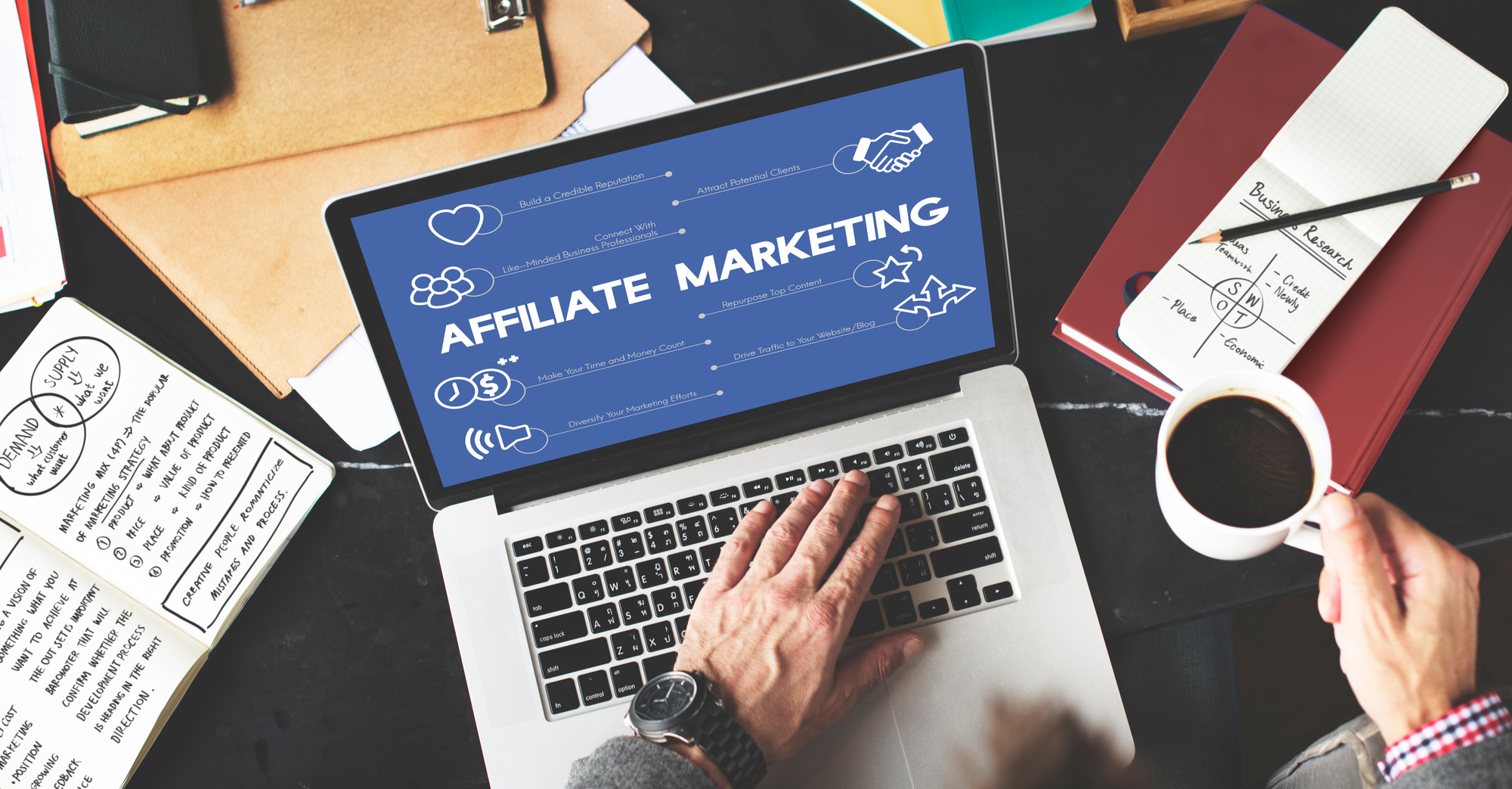 E-commerce: Your Digital Storefront
Selling Products Online
The internet has transformed the world into an open market, and selling products online is akin to setting up a shop on the world's busiest street. Whether it's crafting handmade goods that add a personal touch or sourcing products that are in high demand, the opportunities are endless. But don't overlook digital products—they're a goldmine.
E-books, courses, and software don't just sell. They solve problems, educate, or entertain. Experts like Mikey Kass emphasize the beauty of online selling. They believe that with e-commerce, you're not limited by physical boundaries, and your audience is global.
Dropshipping
Dropshipping is a buzzword for good reason. It's the streamlined version of traditional retail, where you sell products without the hassle of inventory, storage, or logistics. Your role is to create an attractive online store and market your products. Once a sale is made, your dropshipping partner takes care of the rest—from packaging to shipping. Powered by excellent marketing blueprints, like the ones offered by Matt, dropshipping is a fantastic model for those looking to test the entrepreneurial waters without the commitment of large upfront investments.
Subscription Services
In a world where convenience is king, subscription services reign supreme. This model is about more than just recurring revenue—it's about building a community of loyal customers. Whether it's a monthly delivery of unique coffee blends, exclusive access to digital content, or regular replenishment of everyday products, subscription services keep your customers coming back. It's a brilliant strategy to ensure a steady income stream while continuously engaging with your audience.
Print-On-Demand
Print-on-demand is the dream of the creative entrepreneur. Want to sell custom-designed apparel, accessories, or home decor without worrying about unsold stock? This model allows you to do just that. Your focus is on design and marketing. When orders come in, your print-on-demand partner produces and ships the products. This approach not only minimizes risk but also gives free rein to your creativity.
Private Labeling
Imagine having a product line with your brand name without the complexities of manufacturing. Private labeling offers this luxury. You select products from a manufacturer and brand them as your own. It's an excellent way to enter the market with a unique brand identity without the overhead of product development. This approach is particularly popular in the beauty, wellness, and food industries.
Wholesaling And Warehousing
For those who don't mind a bit of hustle and have the resources to invest, wholesaling and warehousing can be incredibly lucrative. This traditional retail model involves buying products in bulk at a lower cost and selling them individually at a higher price. It requires more capital, space for storage, and a good sense of the market, but the payoff can be substantial.
Offering Additional Services
In the world of e-commerce, the sale doesn't have to end with the product. Offering additional services can significantly enhance your business model. Think about installation services for tech gadgets, custom tailoring for clothing, or even virtual consulting for skincare products. These services not only improve customer satisfaction but also provide an additional revenue stream.
Affiliate Marketing: Leveraging Partnerships For Profit
Content Creation
Content is king in the digital world, and when it comes to affiliate marketing, this adage holds true. Blogging is a fantastic way to engage an audience. Imagine writing about topics you're passionate about and subtly weaving in affiliate products that align with your content. It's a seamless blend of providing valuable information and marketing. Similarly, video content on platforms like YouTube offers a dynamic way to showcase products. Whether it's unboxing, reviews, or how-to guides, videos can make products come alive, encouraging viewers to click on your affiliate links.
Social Media Influencer
Social media has given rise to a new breed of marketers: influencers. As a social media influencer, you can leverage your followers to promote products. The key here is authenticity and alignment with your personal brand. When you endorse a product you genuinely like or use, your audience is more likely to trust your recommendations. It's not just about the number of followers—engagement, and trust are the true currencies in this realm.
Email Marketing
Email marketing remains one of the most effective forms of digital marketing. By building an email list, you create a direct line of communication with your audience. Newsletters that offer value be it through tips, stories, or exclusive offers, can also include affiliate links to products that your audience might find useful. This personal touch can drive sales and build loyalty.
Product Reviews And Comparisons
Consumers often seek opinions before making a purchase. By creating in-depth reviews and comparisons, you can guide these decisions while earning through affiliate links. The key is to be thorough and honest in your assessments. This not only helps consumers make informed choices but also builds your reputation as a reliable source of information.
Niche Websites
Niche websites are a great way to capture targeted traffic interested in specific topics or products. By focusing on a particular niche, your content can attract an audience that is more likely to be interested in the affiliate products you promote. This focused approach can lead to higher conversion rates as your recommendations align closely with your audience's interests.
SEO And Content Marketing
Search engine optimization (SEO) and content marketing are crucial in driving organic traffic to your site. By optimizing your content for search engines, you increase the likelihood of ranking higher in search results, thus attracting more visitors. Consistently creating valuable content not only helps with SEO but also establishes your site as an authority, leading to more trust and higher affiliate sales.
Pay-Per-Click Advertising
Pay-per-click (PPC) advertising can be a powerful tool to drive traffic to your affiliate offers. Platforms like Google Ads or social media advertising allow you to target specific demographics or interests, making your ads more effective. This strategy requires an investment, but with the right approach, it can yield a significant return.
Creating Courses Or Webinars
Educational content like courses or webinars can be an excellent way to promote affiliate products. By providing valuable information or training, you can naturally incorporate products that enhance the learning experience. This approach not only helps in selling but also positions you as an expert in your field.
Conclusion
So, there you have it—a world of possibilities at your fingertips with e-commerce and affiliate marketing. These aren't just side hustles; they're real ways to make your mark in the digital universe. Whether you're setting up your online shop or sharing content that clicks with people, it's all about connecting with your audience and bringing something valuable to the table.
Remember, the digital world is ever-changing, so staying flexible and creative is key. Dive in, experiment, and who knows? This could be your ticket to financial freedom and beyond. Dream big, start small, and keep going!
Join
5,369

remote workers and makers

The Remote Weekly goes out every Wednesday and brings to you original content, product tips and latest stories around remote working.