How To Stream Netflix On Discord?‍
Written by: Hrishikesh Pardeshi, Founder at Flexiple, buildd & Remote Tools.
Last updated: Jan 19, 2023
Do you know that you can stream Netflix on Discord? Discord app is an interactive social platform that allows users to chat, add game, video chat, and screen share Netflix or games.
You can stream quality content and watch movies available on Netflix on Discord.
So, enhance your Netflix streaming experience without spending on the streaming box or other platforms, as you only need to download the Discord app.
Let's learn more about how you can stream Netflix on Discord.
But first, if one does stream Netflix on Discord, is it even fun?
In this guide, we teach you how to stream Netflix on Discord to elevate your group watch partying experience.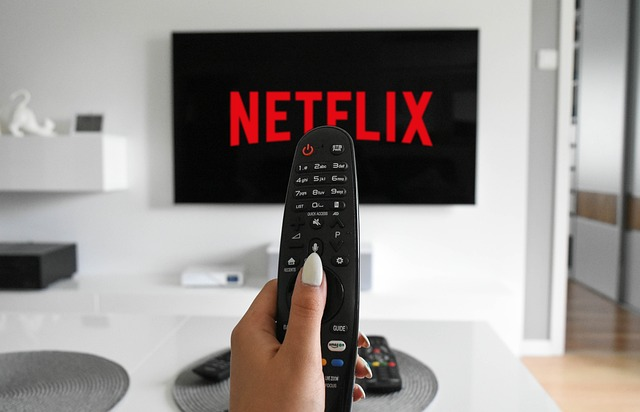 TLDR
Streaming Netflix on Discord is now possible by sharing your screen and allowing others to join and stream Netflix.
Click on the Discord screen icon and enable voice channel.
Now, open chrome and log in to your Netflix.
Finally, select the on-screen button and start sharing your screen.
Why streaming Netflix on discord is fun?
Netflix allows you to stream movies, TV shows, and series at a relatively expensive subscription rate.
Therefore, many people need more time to afford to purchase it or cancel their subscriptions.
Nevertheless, a specific price should not prevent you from binge watch your favourite TV show on Netflix. Your Netflix's activity status can be still live with Discord.
Also, the good news is that Netflix's streaming content can now be screen shared on the Discord app.
Yes, you can stream Netflix on discord.
Here is why you should screen share Netflix on Discord:
Streaming Netflix on Discord is an affordable alternative.
No need to buy an expensive streaming box to start streaming Netflix.
Both mobile and desktop versions are outlined precisely to stream Netflix.
You can invite people to stream Netflix on discord without any fuzz.
You can enhance the Netflix Stream quality.
Your friends activity status is on.
It allows you to host a Netflix watch party. So, you don't need to share a Netflix account.
Sounds fun, right? Let's walk you through the process of streaming Netflix on the Discord app.
How to stream Netflix on discord?
You can stream Netflix on Discord by screen sharing. It applies to both versions of Netflix, i.e., the Application and web version.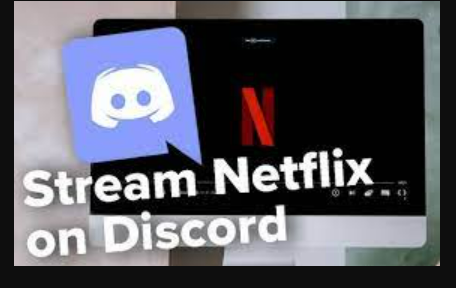 Additionally, your friends can join the stream and enjoy the content together. So, below is the step-by-step process of how to stream Netflix on discord without any trouble.
Streaming on Application or Browser Tab on Desktop:
Open the discord app on a web browser or desktop application. Ensure that you are logged in to your Discord account.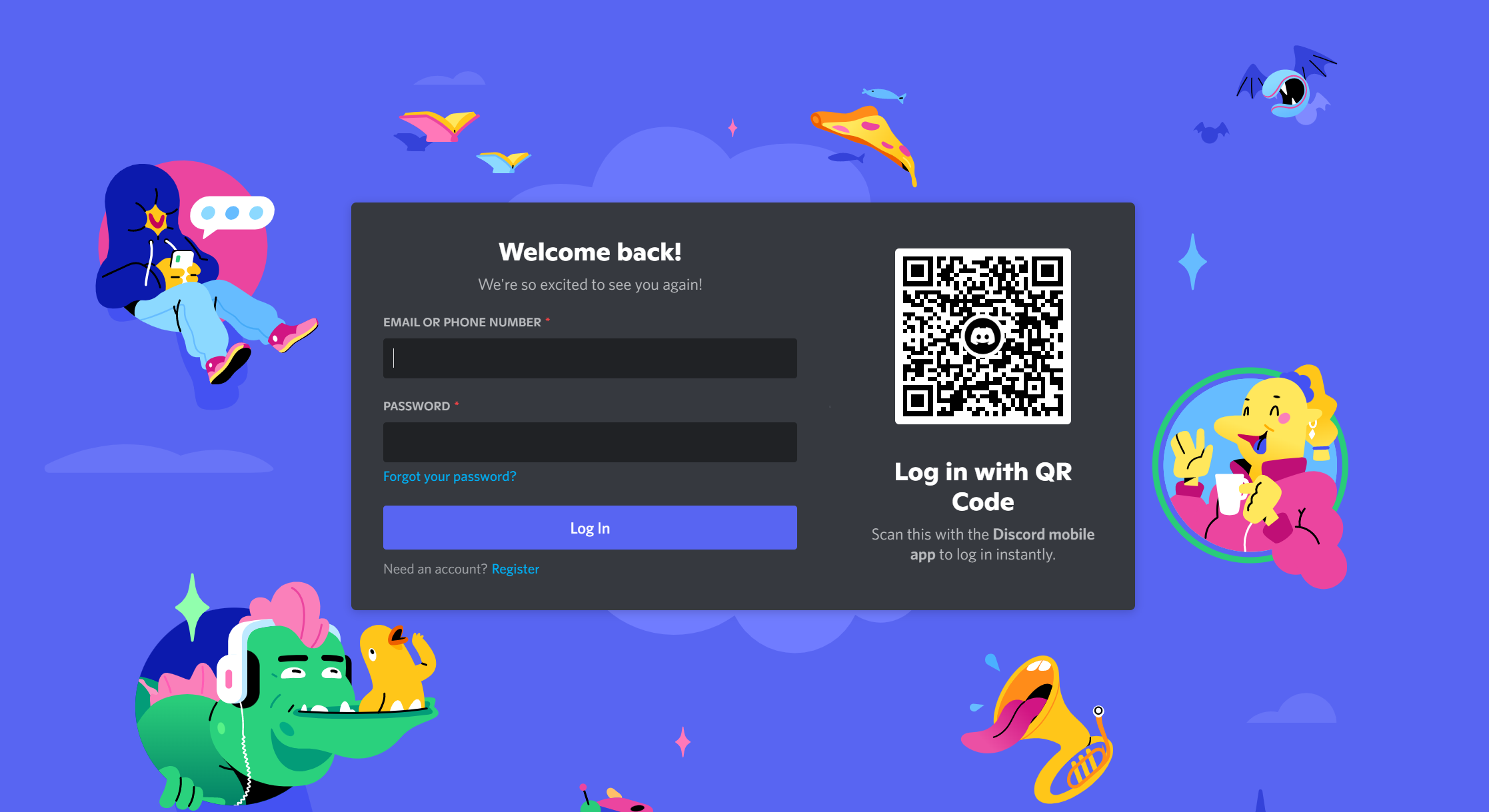 Discord users have to share their screens via voice or video calls or group chat. Typically, you need to enter your server's voice channel.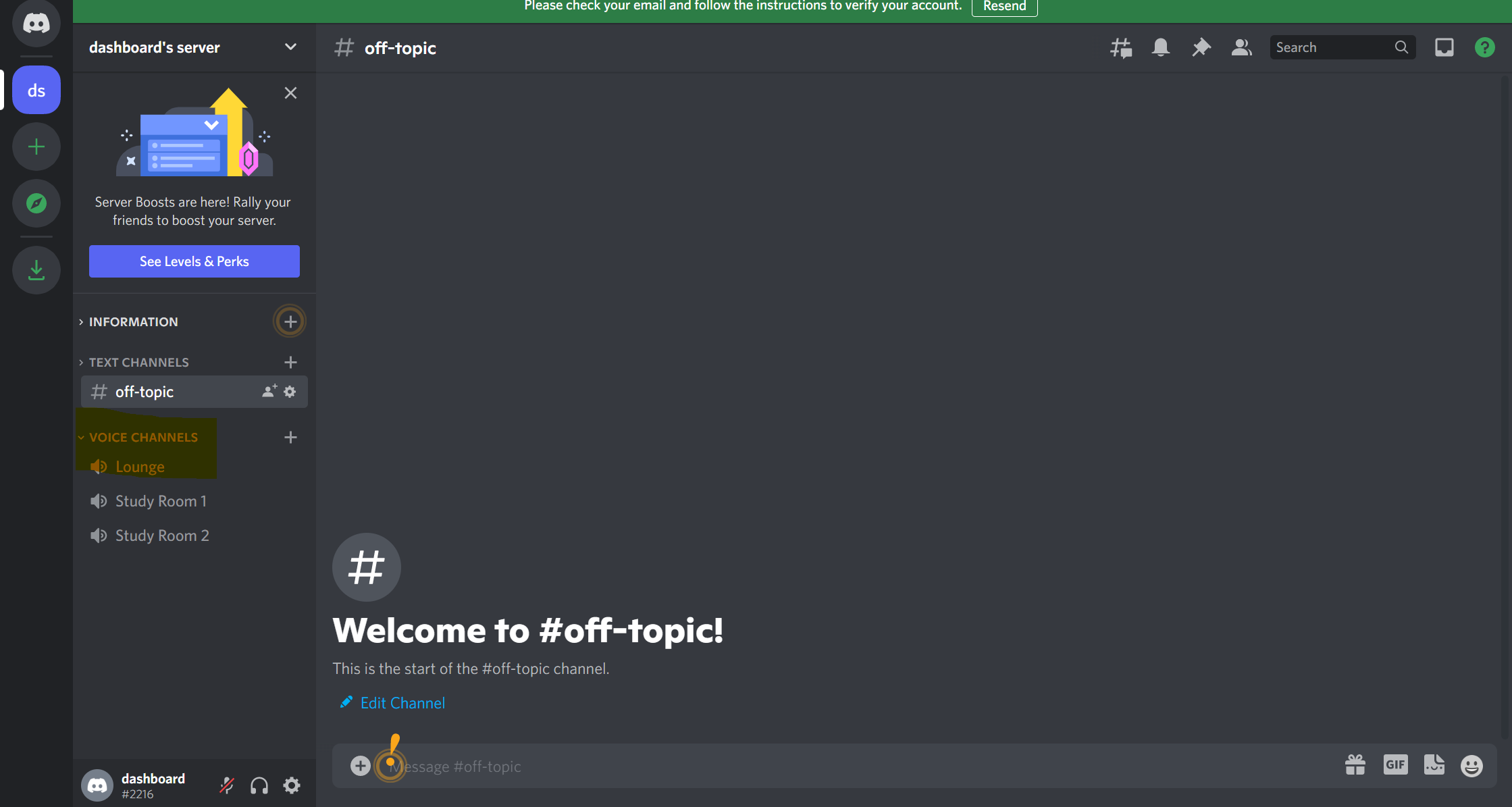 Launch a new tab in your Google Chrome or Microsoft Edge to visit Netflix in order to stream Netflix on Discord. Login into your Netflix app or account.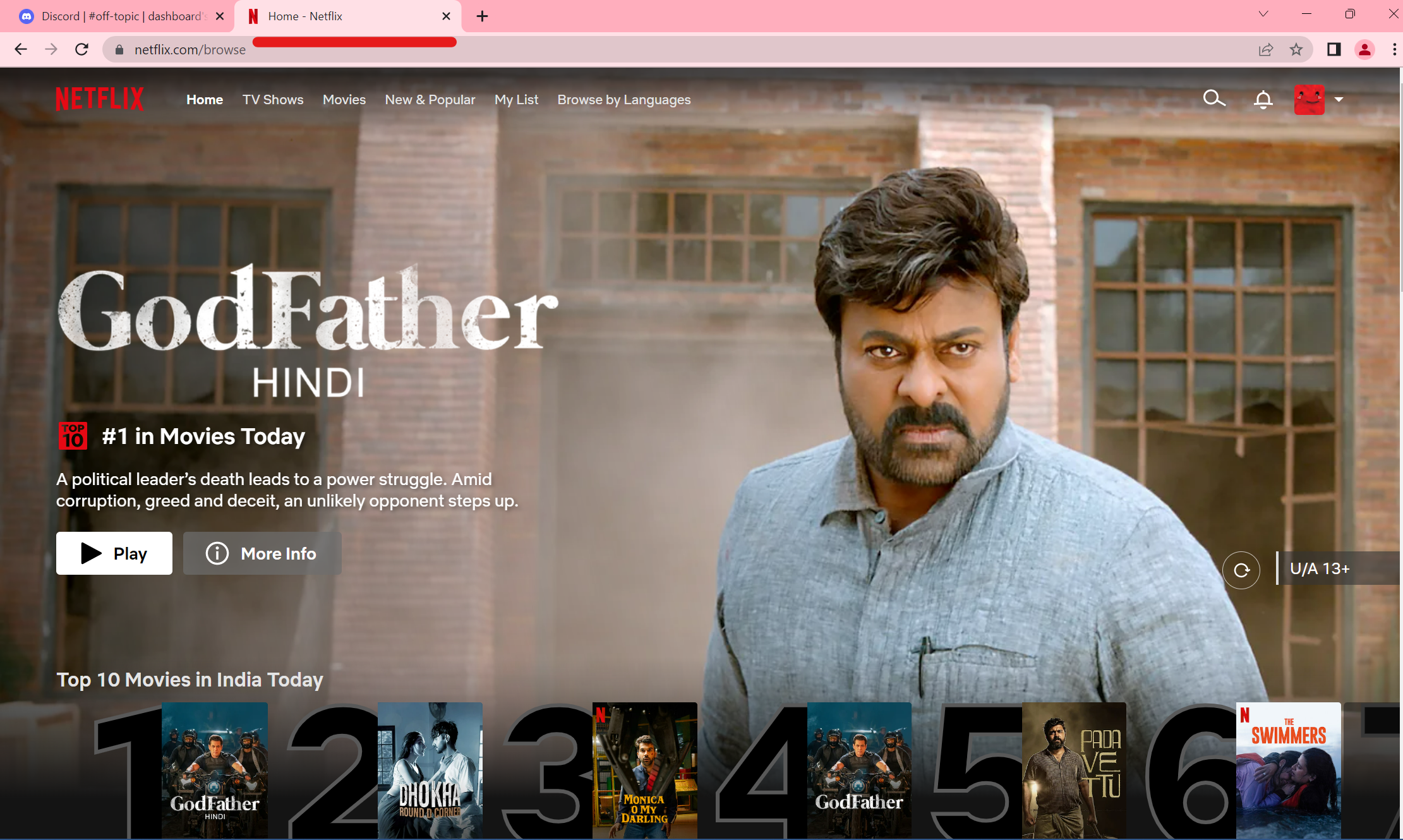 On the home page, you will see Screen Button on the left sidebar; click on it and start with screen sharing.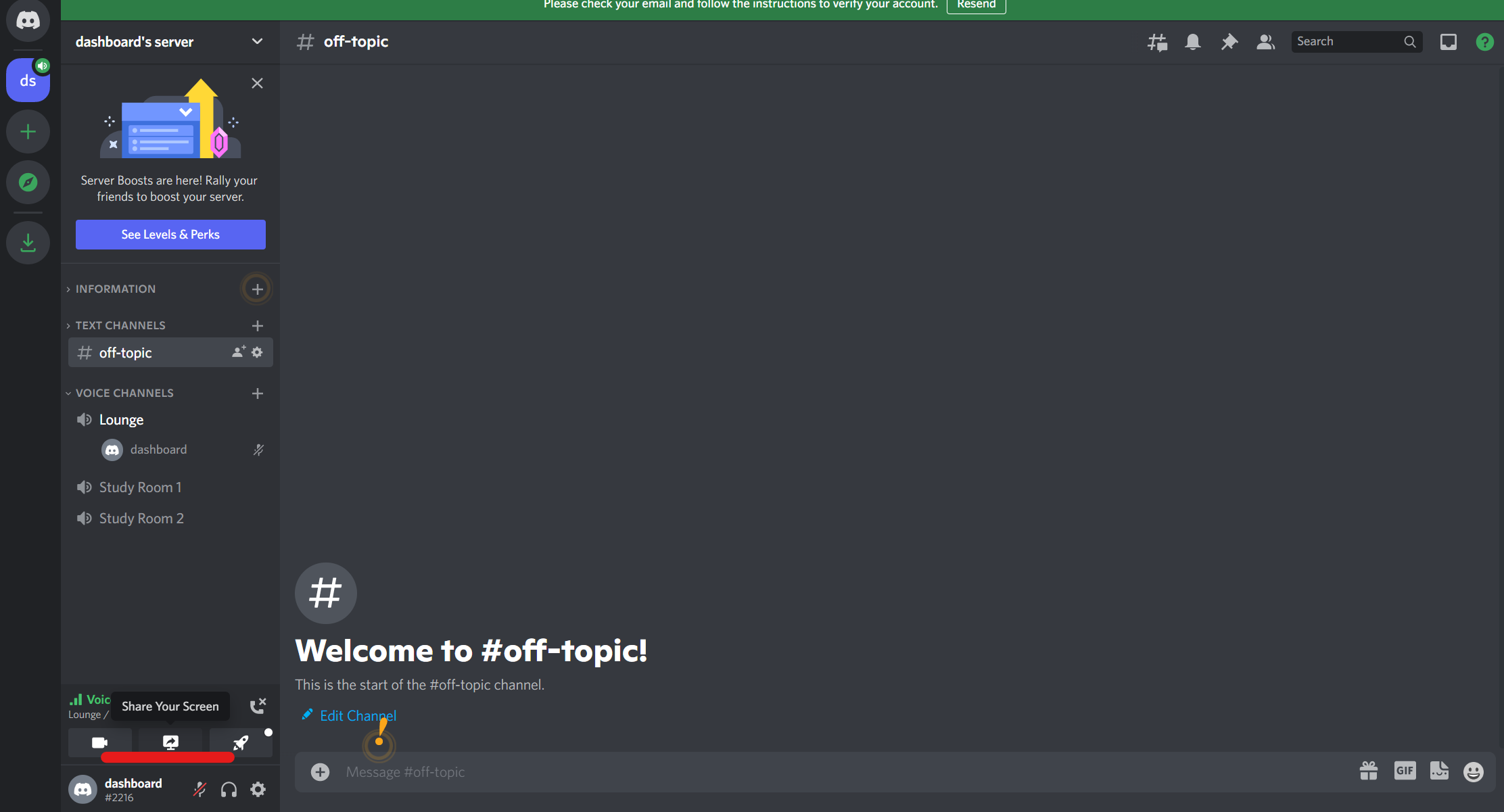 Simultaneously, make sure that your Share Tab Audio is on.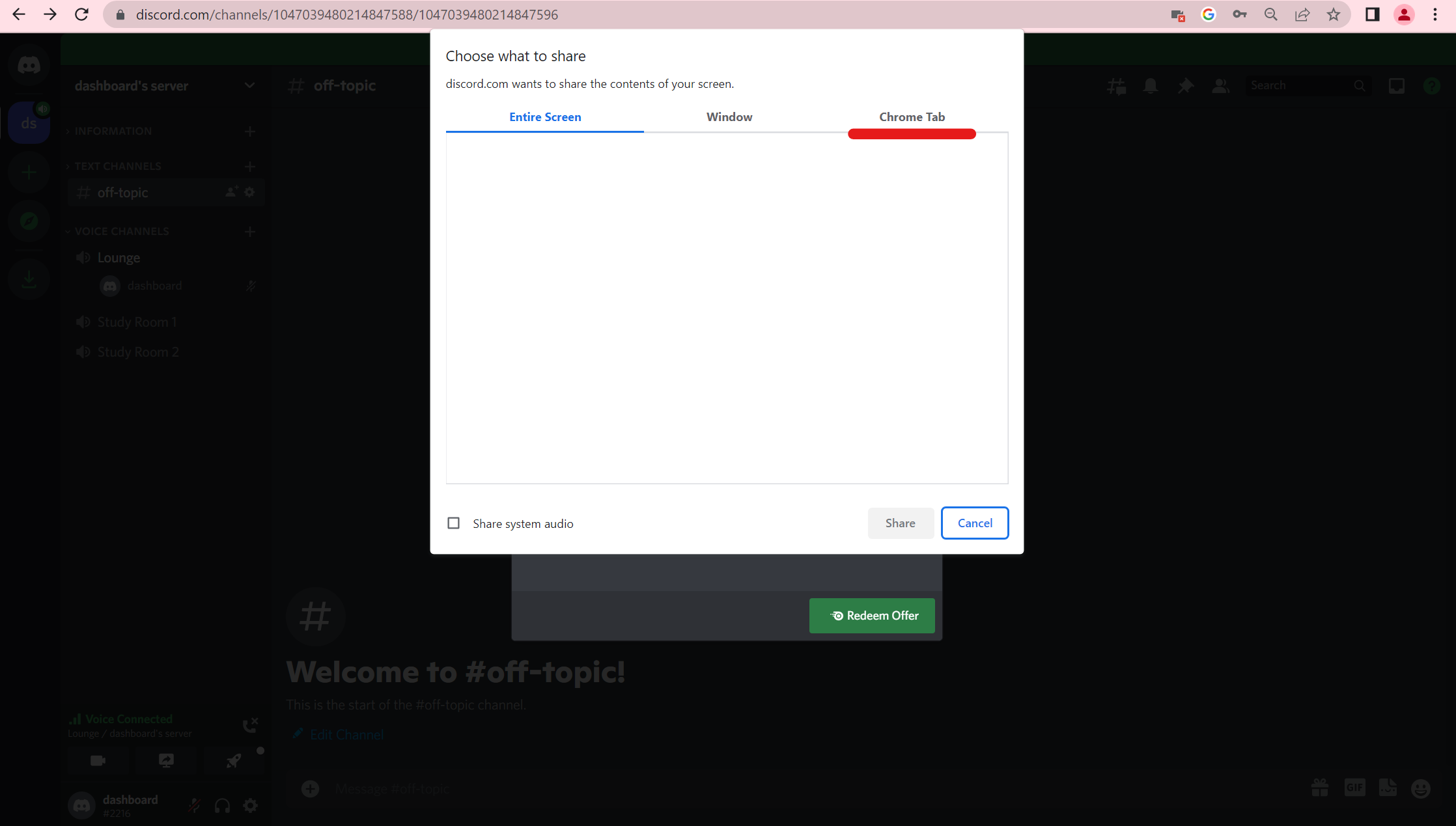 A list of tabs will appear on the screen. You need to click on Netflix and then share the screen.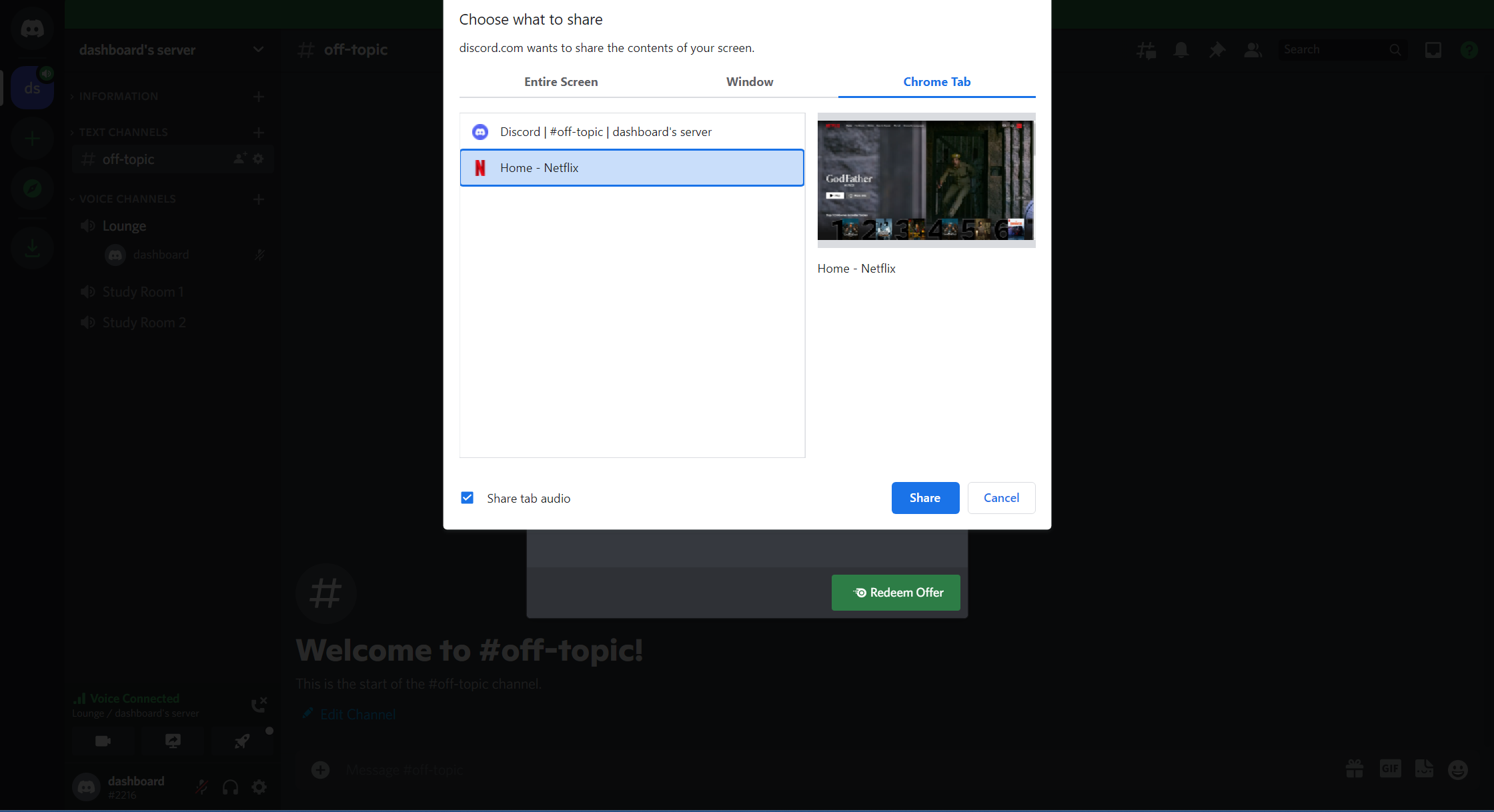 Finally, besides your username, there will appear Live status which means that your screen share is on. It also gives you a preview in a thumbnail that will help you know how your screen is displayed.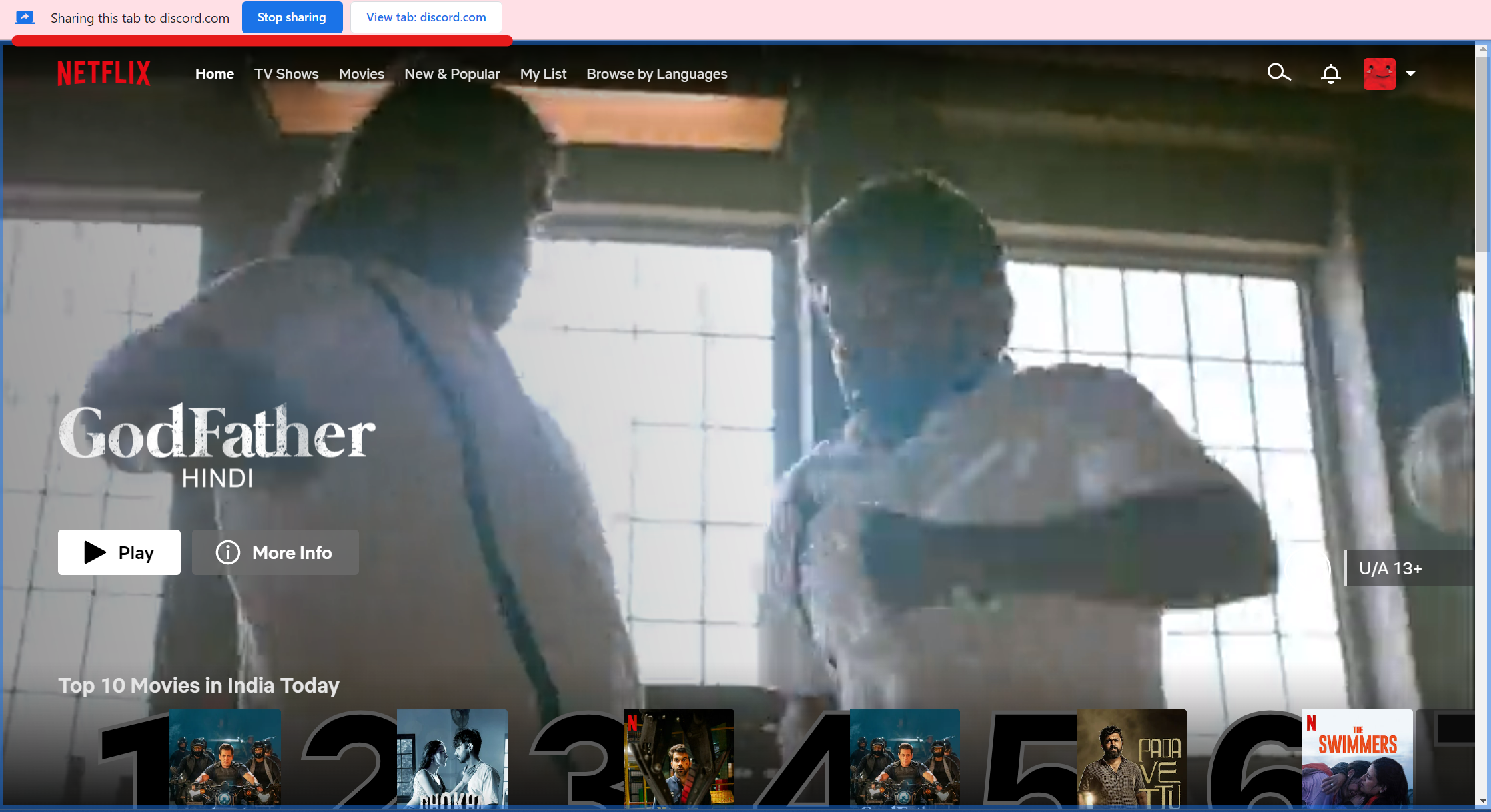 Voila! You have successfully hosted a Netflix watch party.
Now, stream Netflix on Discord as much as you want. You can click the X icon to stop streaming Netflix through screen sharing. It will stop streaming content.
Streaming on Discord Application or Browser Tab on Mobile:
When you select Netflix to stream on the Discord app on Mobile, there are a few updates.
So, before beginning the process to stream Netflix on Discord, install both Netflix and Discord apps on your Smartphones.
Open the Netflix app. You can also use Google Chrome or Microsoft Edge, but the app is preferred for convenience.
Leave the apps running and get back to Discord's home page.
Click on Discord Server and then on Voice Channel.
You can see the camera icon in the voice channels. Click on it.
Furthermore, you can see the Arrow icon located beside the camera icon. Click on it.
Note - You must enable recommended performance settings or permissions to access video or audio in the Discord server.
By default, Discord allows the Camera to turn on. However, it would help if you swapped the Netflix screen in your Discord Mobile.
Click on the Play button to stream. Now, everything you stream on Netflix will automatically appear on the screen share you are hosting.
Who knew watching Netflix Movies or shows virtually with your friends, colleagues, or family would be this easy?
Well then, all credit goes to the Discord app as it allows you to stream Netflix on Discord.
To finish sharing your Netflix screen with others, you can click on Stop Sharing.
How to improve the screen share experience?
You can improve your Netflix party experience by improving the streaming settings and video quality. It will make Netflix Streaming more enjoyable and interactive.
Here are some options -
Adjusting voice channel
Launch voice channels in your Discord app.
Go to the channels settings.

Now, click on Region Override. As a result, your Netflix video and audio quality will become crystal clear.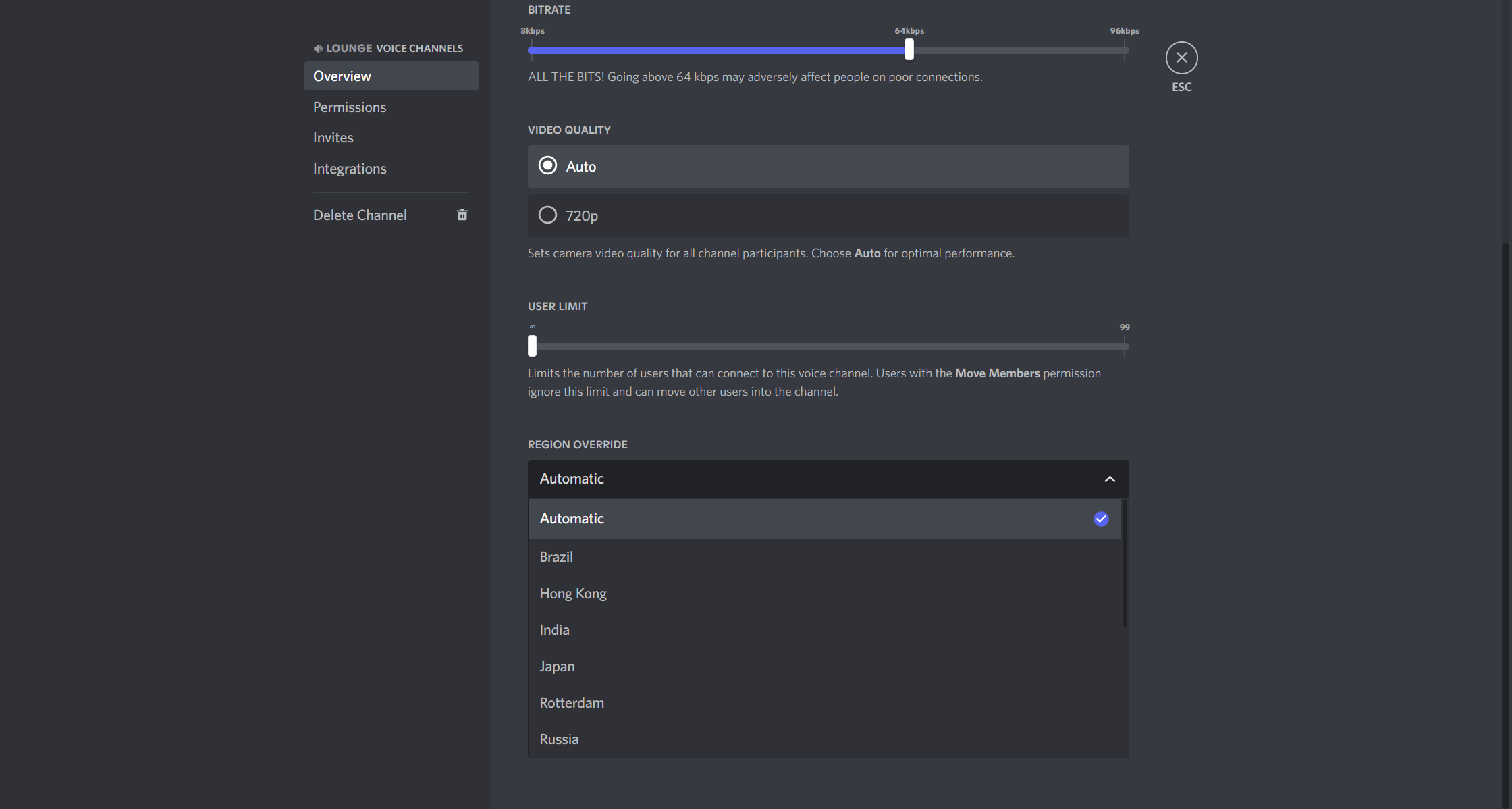 Access to Discord Nitro
Discord Nitro is the premium subscription to run discord. Access to this version allows you to stream Netflix on discord in more than 720P video resolution. This option will be available in the horizontal three dots menu on the top.
It also enhances the frame rate. However, ensure that your Internet Connection can handle to launch of discord nitro.
What is another alternative to hosting Netflix with others rather than sharing your screen?
Today, hosting Netflix content on a full screen on Discord is the safest alternative. It lets you join your friends and enjoy watching Netflix virtually with your friends or family.
So, if you don't want to stream Netflix on Discord by sharing your screen, you can always try Netflix's Watch Party. Setting up a watch party may be inconvenient, but it is safe.
So, this is another alternative you can use to stream Netflix on Discord. However, what if a user faces graphic issues while watching Netflix on the Discord app?
The problem can be fixed with Hardware Acceleration.
Let's understand more about Hardware Acceleration.
What is hardware acceleration?
Sometimes, your graphics quality may deteriorate while watching Netflix on Discord with others. The most common one is the black screen issue. Also, the problem may arise due to Discord folder's issues.
Discord offers a handy feature called Hardware Acceleration that renders the desktop's Graphic Processing Unit.
As a result, your video quality improves, and you can watch Netflix in high resolution.
Here are some advantages of using Hardware Acceleration in Discord app data:
It activates high-quality streaming content.
The resource consumption is reduced, and thus, the GPU works efficiently.
Your Netflix content's video quality improves.
Resolve your black screen issue with Hardware acceleration. So, it reduces black screen occurrence.
Disadvantages of hardware acceleration:
Other programs may become unstable.
It consumes enormous battery power, which affects battery life.
NOTE - Older browser versions may not be able to work with Hardware acceleration.
So, if you don't want hardware acceleration because it drains your battery fast, you can go with disabling hardware acceleration.
Let's understand the process of disabling hardware acceleration.
How to disable hardware acceleration?
Follow the steps below to disable hardware acceleration and stream Netflix.
Launch discord User Settings.


Tap the settings icon (gear icon) at the left sidebar.
Now, go to the App Settings page.
Furthermore, select on Advanced option and a dropdown menu will appear.


In the lower-left corner, you will see Hardware Acceleration.
Disable hardware acceleration if it's enabled by deactivating the toggle button.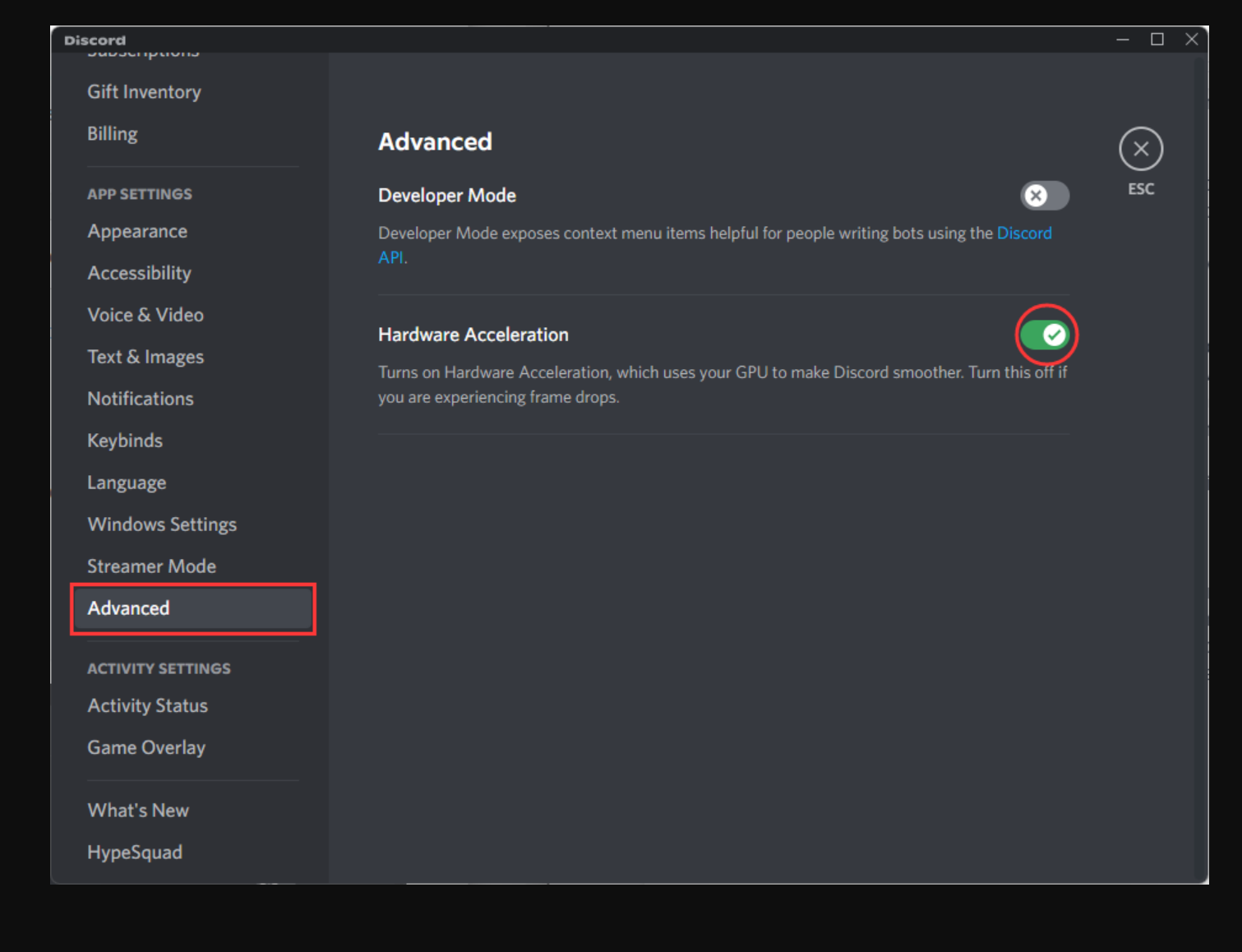 Finally, tap on Okay.
You can also disable hardware acceleration in your browser running the Netflix app. This option will be available at the hamburger menu (or horizontal three lines) in the upper right corner of the browser.
As you can see, how straightforward is the process in order to disable hardware acceleration in Discord? It won't affect the application or browser running Netflix in the background.
How to resolve the black screen on Discord?
The black screen issue might persist because of the error in the Discord Server. However, a black screen is easily resolvable.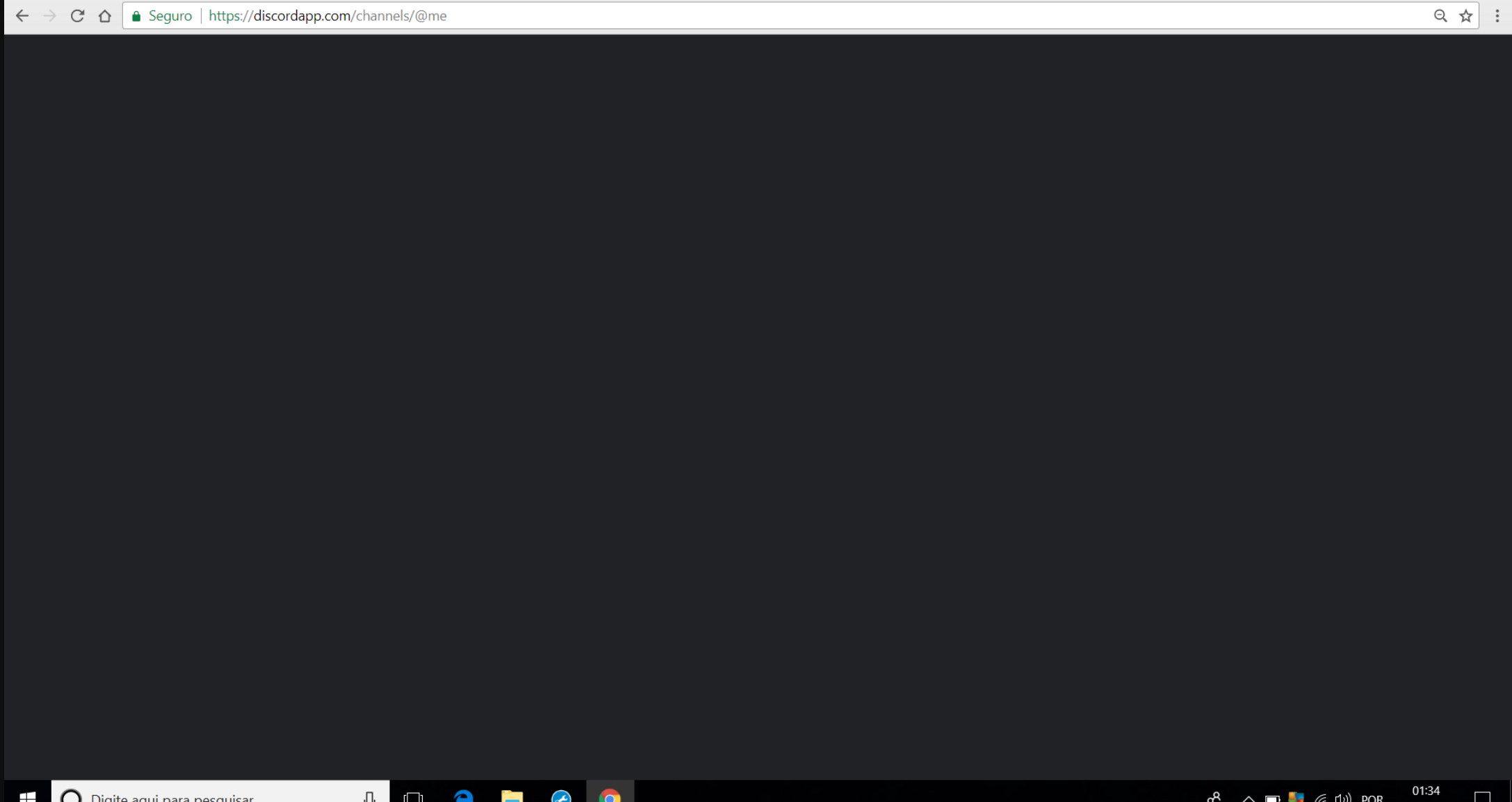 So, here are some ways to fix the black screen issue on Discord:
Your Discord icon may show a recurring black screen because it is not updated correctly. It slows down the Discord Cache. So, update the Discord app and it will solve your issue related black screen.
Eradicate Discord Cache files to avoid a black screen.
Resolve the black screen issue by running as administrator on Discord.
Click on the gear icon and delete your Discord. Reinstall discord again, and it will work flawlessly. You won't be facing a black screen problem.
Screen black issues on Discord can also occur while you watch Netflix. So, do resolve the problem with the steps mentioned above. These are proven methods to solve black screen occurrences.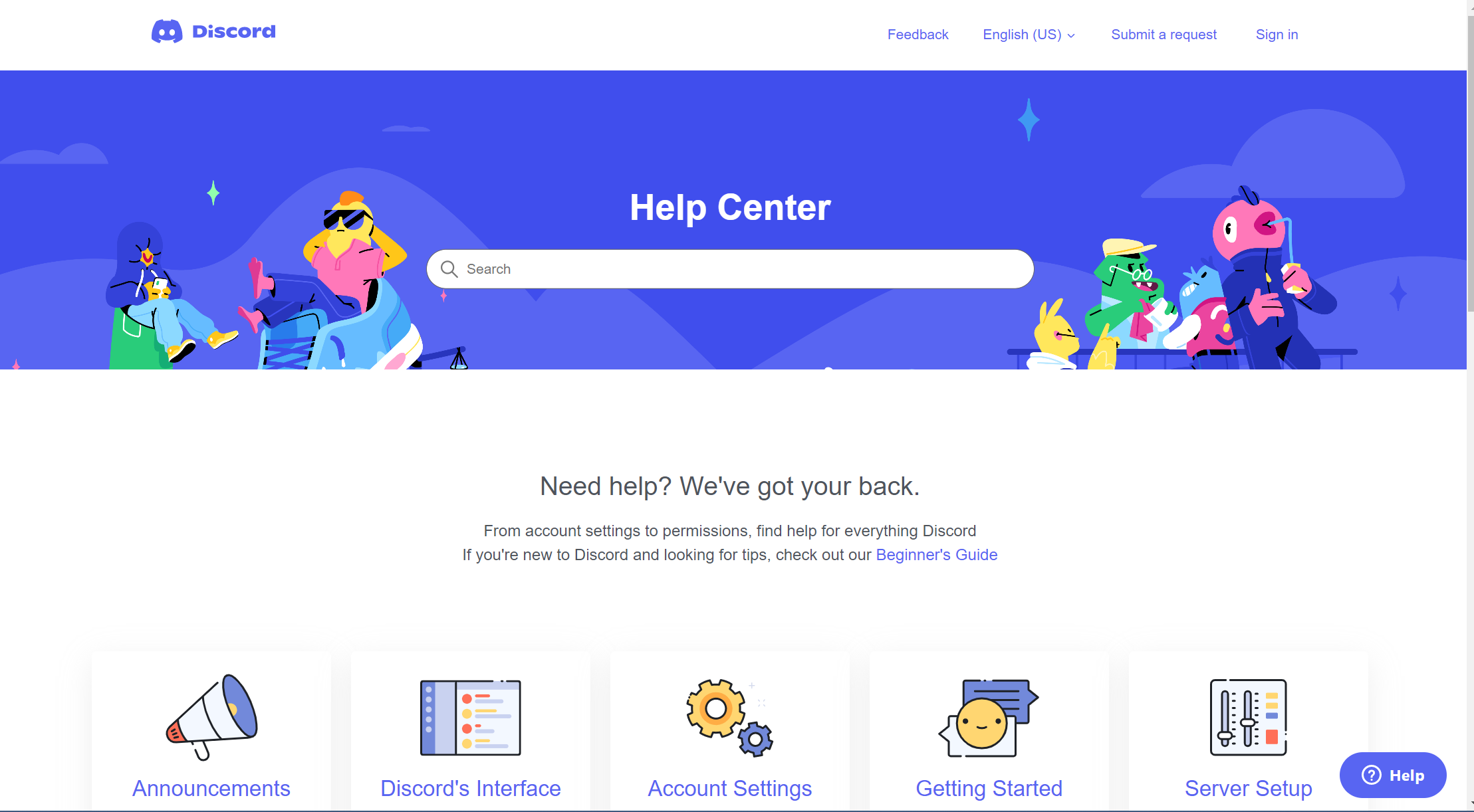 Make your boring weekends more enjoyable, and share Netflix with your loved ones on Discord. Who knew that we could join the stream of Netflix shows on discord this conveniently? Go to task manager and open discord to get started with this social app.
Your friends and family don't need to spend on unnecessary programs available on Netflix because they can play Netflix on discord with you. So, this is your time to run discord and stream Netflix on it.
Also just like Netflix, you can also stream Disney Plus on discord. If you want to stream HBO for your friends, then know how to do it from here.
FAQs
Can Discord users clear the cache folder?
Type %appdata% on your search bar and enter the Discord folder.

Right-click on them and tap 'Delete' to delete all three folders appearing on the screen, such as Code Cache or GPU Cache.
Consequently, your Discord cache folder will be deleted. Before you run discord, it is better that you restart chrome.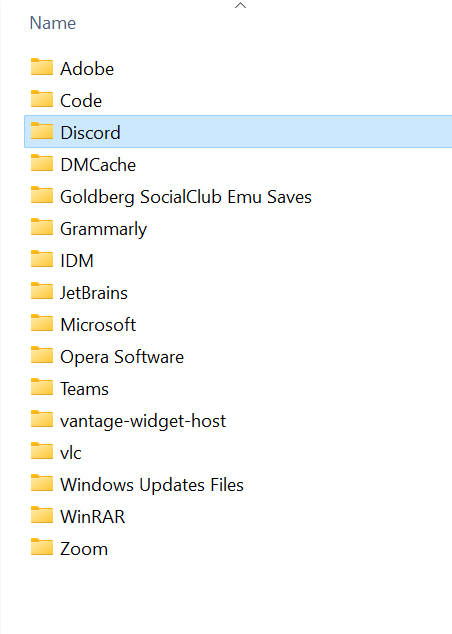 What is DRM protected in Discord?
DRM is the software that disables a person to either play or add game without the internet. It is primarily applicable to single-player games.