How to find someone's IP address on Instagram?‍
Written by: Hrishikesh Pardeshi, Founder at Flexiple, buildd & Remote Tools.
Last updated: Feb 06, 2023
TL;DR & Summary
You can find the IP address by using Instagram username on a dedicated website for this, but those are not reliable in so many ways. If you want to find an IP address from Instagram, be aware of the legalities involved in this. It's not legal in several countries to spy on people, especially on their online identity on any social media platform.
You can use Grabify, a third-party application to create an IP tracking link that can be sent to anyone to find their IP address.
What is an IP Address? How does it work?
IP addresses are special numbers that help one or more computers talk to each other seamlessly. Think of a scenario where you want to send a letter to your friend who is living in another country. For the letter to reach your friend, you should know their address so that the delivery guy knows the exact location to deliver that letter.
Computers work the same way. Two computers communicate with each other via IP addresses. An IP address is an internet protocol that helps determine the location of a device.
Each device connected to the internet has a unique IP address and it can be determined using by sending a message across the network to see where it's received.
Think of an IP address as a telephone number for the computers. Just like you dial the number to contact someone, computers do that using an IP address.
Legalities you should consider:
Before you commit any mistake, know the legalities involved in this.
Privacy laws: Most countries have laws to protect their citizens from such privacy breaches. The right to protect against online identity theft is a basic right every citizen is bound to have. Attempting to find someone's IP address is a breach of these laws and might have legal repercussions.

Terms of service: Instagram has a very strict set of guidelines to protect its users. If you try to find the IP addresses of Instagram users might result in getting your account banned and some legal action if required.

Computer fraud & electronics communications act: Several countries have strict laws against this kind of attempt to protect the citizens of the nation. Almost all countries have laws to protect the privacy of internet users. Therefore, finding the IP address of someone without legal permission or authorities involved will result in legal actions against you, let alone your account being suspended.
Public vs Private IP addresses
As we explained in the previous section about the IP address. Imagine it to be an address of a computer that the other computer uses to communicate.
The public IP address is like the street address that everybody can see. When you visit a website or an app that's connected to the internet can see your IP address. This is for the website/app to know where to send the information.
On the other hand, a private address is like a secret address that only you and your family can see. The internet device that you're connected to has a private IP address that only you can see.
It requires some level of authentication, that is ID and password or access to a portal to manage your internet connection and the device. That's where this private information can be seen. Keep these safe and away from untrusted people.
Related: Insta Stalker Apps - Top 10 Best Instagram Stalker App in 2023
Importance of protecting your IP address
If you're here to learn how you can protect yourself from people who can find you using an IP address finder then we've got something for you.
It's important to understand that keeping your IP address private is important because when someone has access to your IP address, they can pinpoint your location down to the area code. Since IP addresses are dedicated to a particular device, it's very easy to tell who's using the device.
That's why VPNs have got so much attention. A VPN will mask your genuine IP address with a fake one. If you like to access your social media accounts using public networks, make sure you use a VPN to mask your sensitive data. If you're connected to the internet, any of the background apps can leak your IP address.
Related: What is challenge required Instagram error? How to fix it?
The limitations of finding someone's IP address
There are several tools like Grabify IP logger and other similar websites that claim to give you the IP address of any Instagram profile but it's highly likely that those are not genuine IPs.
IP tracking is not as easy as entering an Instagram profile link. There's a very high chance that the real-time IP address may vary.
Furthermore, the legal limitations make it even more tricky to find other people's IP addresses even more difficult. In most cases, the technicalities involved in determining the IP address of someone are the biggest hurdle. Even if you get hold of the IP address of someone, that may not be real. That person might be using a proxy or a VPN to hide their IP address.
Related: What is a green circle on Instagram?
Why should you track the IP addresses of Instagram users?
Tracking the IP address is not recommended, especially if you don't understand the seriousness of the laws.
Considering the legalities involved, you should get in touch with the cyber security department if you feel threatened on Instagram. Instead of relying on Instagram IP address finder.
You can even report any Instagram profile if someone is bullying you.
How do I report an Instagram account?
To keep distance from online scams, online harassment, and fake accounts, Instagram laid out very simple steps to report any Instagram user. Here are the steps for the same:
Open the Instagram app





Search for the username you want to report in the search bar. If you have their profile URL handy, directly open that in the mobile browser.





Tap on the profile icon & then tap on three dots in the top right corner





Tap on Report





Tap on "Something about this account"





Tap on the relevant option and follow the on-screen instructions




How to find someone's IP address on Instagram?
#1 Use command prompt
Using the command prompt you can't find the user's IP address without their consent, it's a breach of privacy. Tracking a person's IP address is a punishable offense in several countries and IP logger sites are shut down if found indulging in malicious activities.
If you find any Instagram user bothering you in any way, it's always better to report that post instead of taking laws into your hands or using any IP finder or logger website. Even if someone is bothering you, finding an Instagram user's IP address is not ethical.
However, if you still want to find IP address of an Instagram account, command prompt can be one of the most reliable IP tracker that you can use. Here are the steps to find Instagram IP address.
Log in to your Instagram account on your windows desktop

Search for the Instagram account of which you want to find the IP address from Instagram

Send a DM to them and keep the message window open and wait for the other person to come online

Next, press Win+R or search for the command prompt in the Windows search

Once the command prompt opens, type netstat –an and press enter key

This will show a list of IP addresses, pick the IP address of that person
Note: Copy that IP address and use any of the third-party applications mentioned below to know the location
#2 Use IP logger sites like Grabify
Grabify IP logger: This IP grabber tool has been recommended by several trusted sources & many websites. In our research, Grabify IP logger has been quoted to be the best way to track IP address of people. However, such IP grabbing tools mostly do not have detailed information about other people's IP address.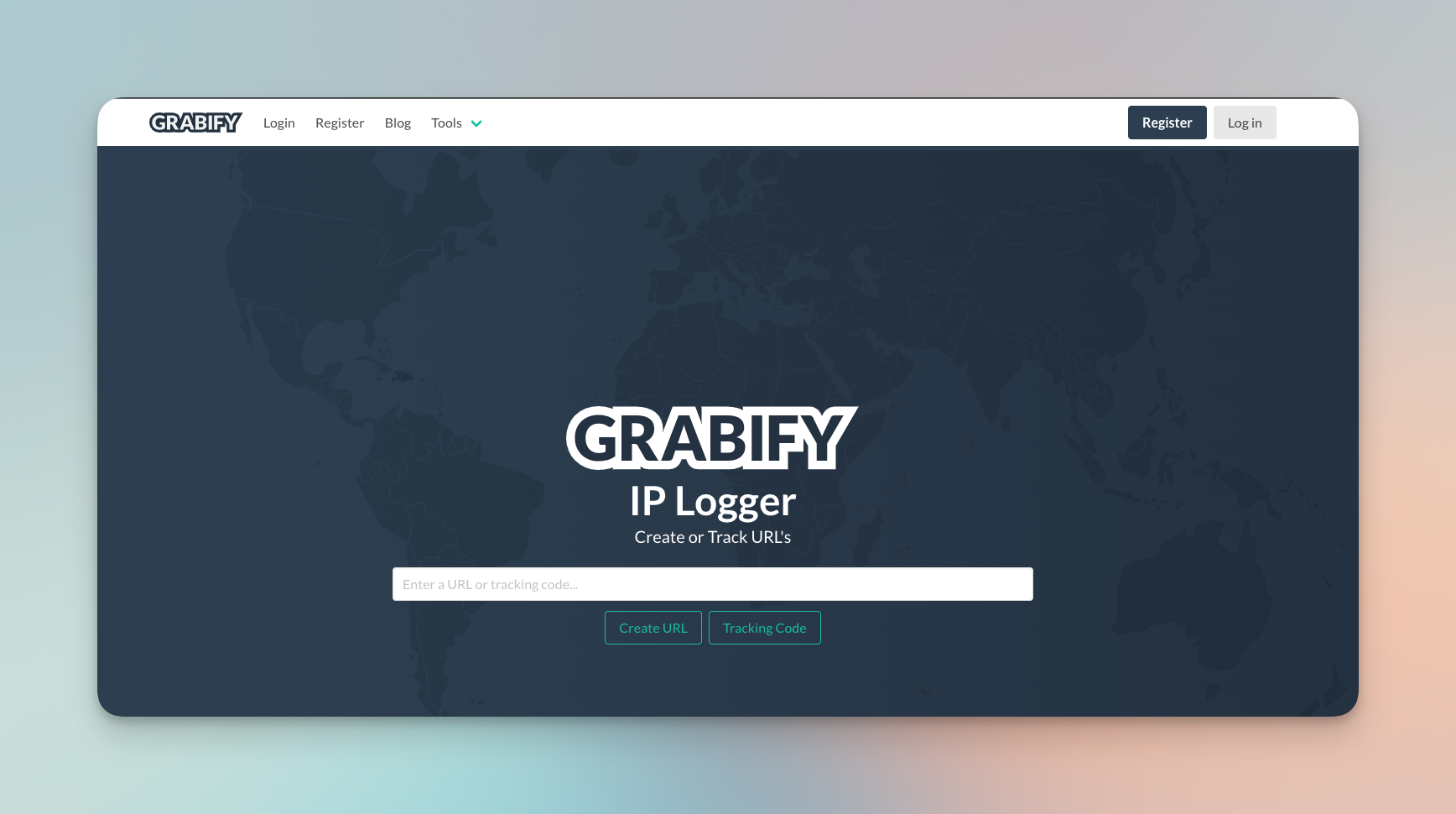 First, copy a normal URL from any site on the web & paste it here.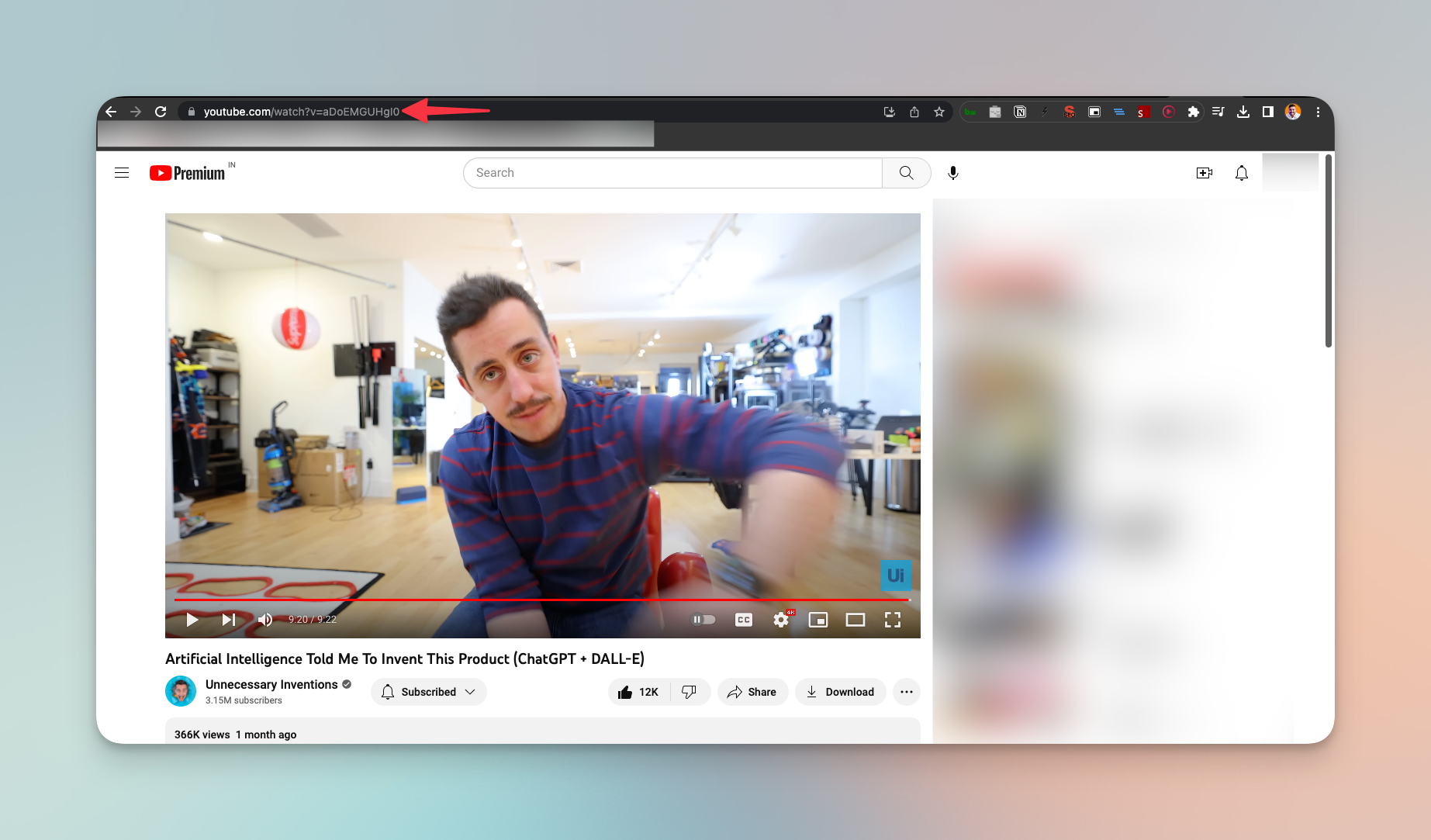 Click Create URL button below the text field you pasted the URL in.





You will be asked about the consent, click "I agree & create URL"





Copy the link generated by the tool and send this IP tracking link to that Instagram account




Make sure you keep the access link mentioned in the table. That's where you will be getting the Instagram IP address of that Instagram account. Stay on the same page if you don't want to copy the access link. You can even get back to the tracking page, by simply entering the tracking code shown in this table.





Once you share that IP finder URL with that person, keep refreshing to if they opened that URL. Grabify will share all the details related to their IP address





Click on More Info for advanced information




#3 Google search
If you can get hold of the device of the person you're trying to find the IP address of, you can Google search on their device. It will give their public IP address. However, the IP address you will get will be based on the current location. That is, an IP address from Instagram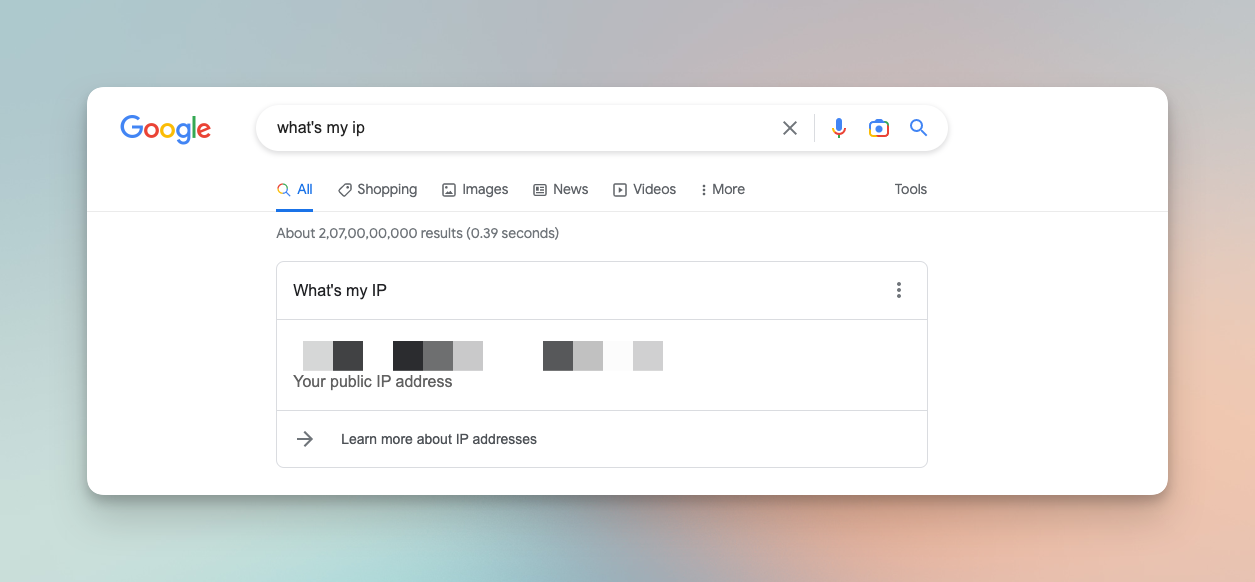 Frequently asked questions
Why would I want to find someone's IP address on Instagram?
There could be several reasons for wanting to find someone's IP address on Instagram. For example, you may want to locate the geographical location of the person, to identify potential cyberbullying, or to report abusive behavior.
Is it legal to find someone's IP address on Instagram?
The legality of finding someone's IP address on Instagram depends on the laws of your country and the purpose for which you are using the information. In many cases, it is considered unethical and may be illegal to use someone's IP address for malicious purposes, such as cyberstalking or hacking.
How do I find someone's IP address on Instagram using the Command Prompt?
To find someone's IP address on Instagram using the Command Prompt, you need to have access to a Windows computer. Open the Command Prompt, type "ping" followed by the Instagram username of the person you want to find the IP address of, and then press Enter. The resulting IP address will be displayed in the Command Prompt.
Can I find someone's IP address on Instagram using a website?
Yes, there are several websites that claim to be able to find someone's IP address on Instagram. However, many of these websites are scams and should not be trusted with your personal information. Before using any website to find someone's IP address, make sure to research it thoroughly and read reviews from other users.
What is the difference between a public and a private IP address?
A public IP address is assigned by your internet service provider (ISP) and can be used to identify your device on the internet. A private IP address is used within a local network and is not directly accessible from the internet. When finding someone's IP address on Instagram, it is likely that you will only be able to find their public IP address.
How do I protect my own IP address?
To protect your own IP address, you can use a virtual private network (VPN) to hide your IP address and encrypt your internet traffic. You can also take other steps to protect your online privacy, such as using strong passwords and avoiding suspicious links or downloads.
What are the limitations of finding someone's IP address on Instagram?
The limitations of finding someone's IP address on Instagram include the technical difficulty of the process, the possibility of the IP address being incorrect, and the potential for legal consequences if the information is used for malicious purposes. Additionally, Instagram may have measures in place to prevent users from finding each other's IP addresses, so the process may not be possible in all cases.