Instagram loading picture: 10 ways to fix Instagram not loading images & videos‍
Written by: Hrishikesh Pardeshi, Founder at Flexiple, buildd & Remote Tools.
Last updated: Jan 19, 2023
When you try to upload photos or videos to Instagram, do you face the " Instagram not loading pictures" error? You love browsing Instagram and we are aware of how annoying it is to see the Instagram feed dead.
Luckily enough, you can fix this temporary error & use Instagram as you were. In most cases, you'd see Instagram not loading pictures or "couldn't refresh feed" on your screen.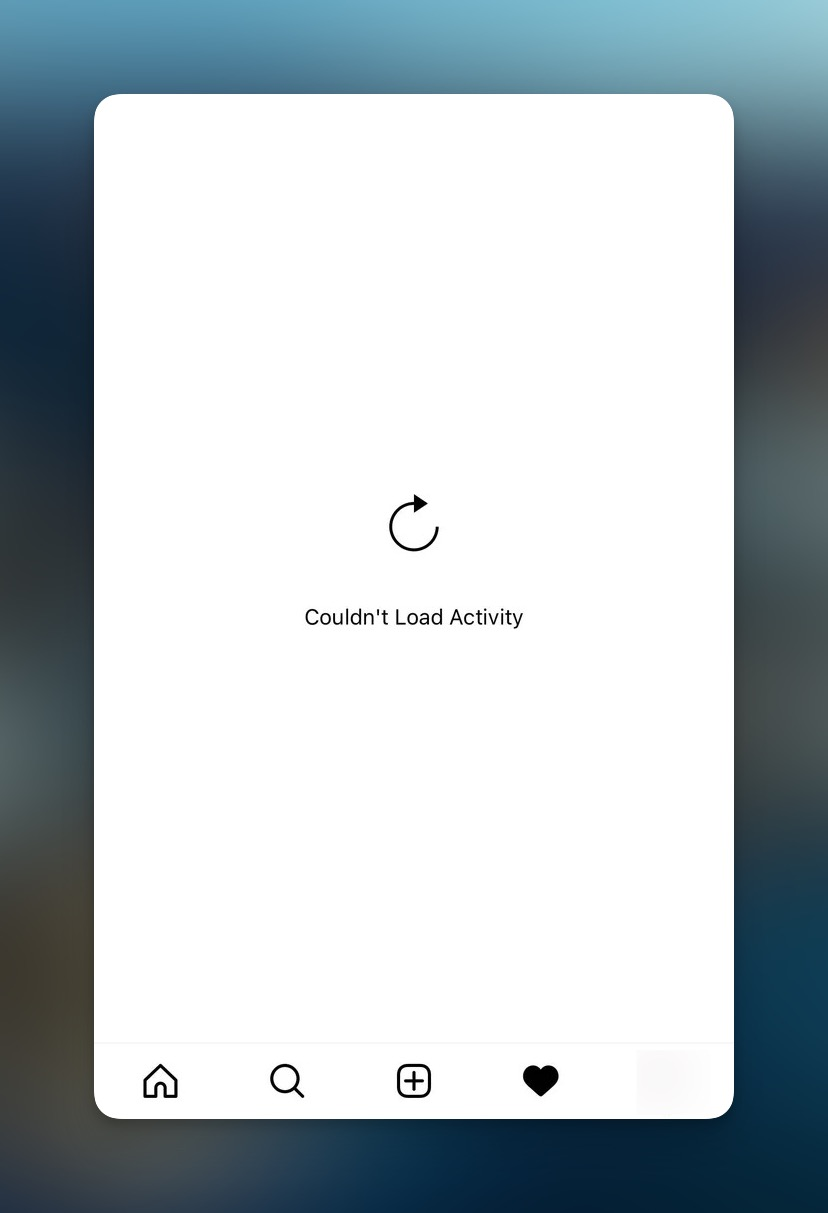 TL;DR & Summary
When you face Instagram not loading pictures there are a bunch of fixes you can try and we have compiled exactly that here. Many Instagram users have reported that their feed on the Instagram app isn't loading pictures.
Use this guide to solve Instagram not loading pictures. If pictures aren't loading, check your internet connection & see if you're using the latest version of the Instagram app. While you're trying to load the home feed, Instagram servers might be down which is why you're unable to see the home feed.
Why is Instagram not loading pictures?
Before we see how to fix the Instagram app not loading the main feed, we've found a bunch of reasons that cause the home feed to not load Instagram pictures.
#1 Servers are down
Server availability check. If the Instagram servers are down, all users must be facing this issue. Check the Instagram status on Downdetector to see if there are issues. The site shares the most common errors you might be facing. You can select either of the errors and report your problem.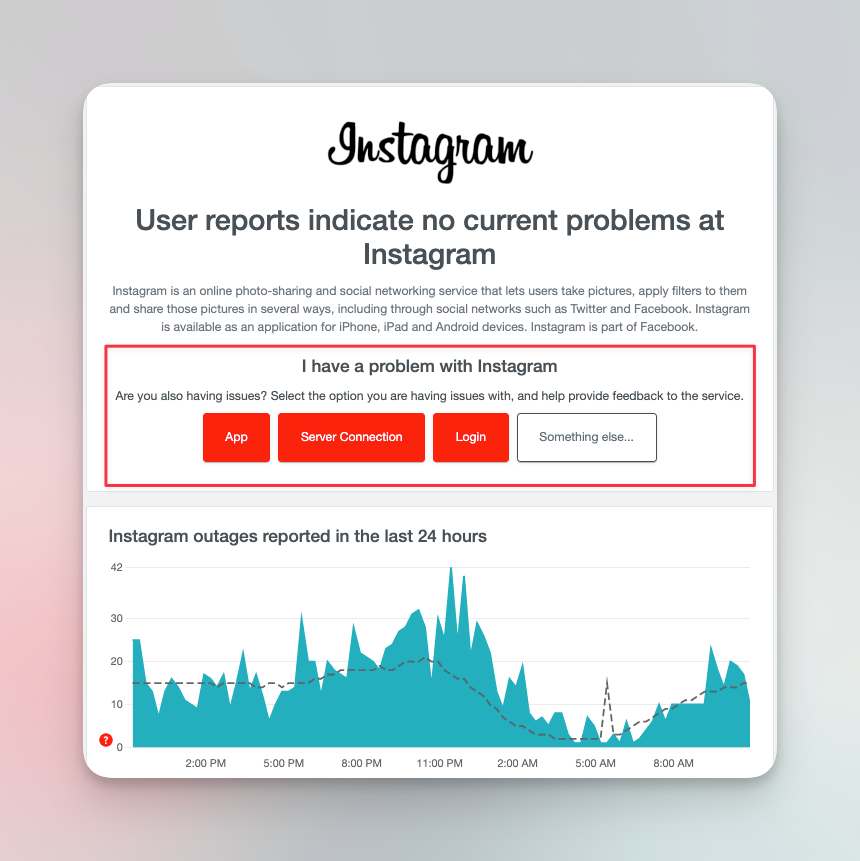 #2 Poor internet connection
Poor internet connection also makes it difficult for Instagram pictures to load. Especially if some of the apps on your smartphone are consuming data in the background, you can disable background refresh app settings for iPhones and even an android phone.
Try switching to wifi if mobile data isn't helping. This might fix Instagram not loading pictures. If you don't have wifi connection, ask for a hotspot connection from someone.
For iPhone, open the settings menu, navigate to the Instagram app & see if background app refresh is enabled. If the app refreshes in the background, it would take less time to load photos on the feed.
On Android phones, you need to enable developer mode to reduce background process limits. If you choose "No background processes" it comes at a cost. You won't receive updates from apps more important than Instagram.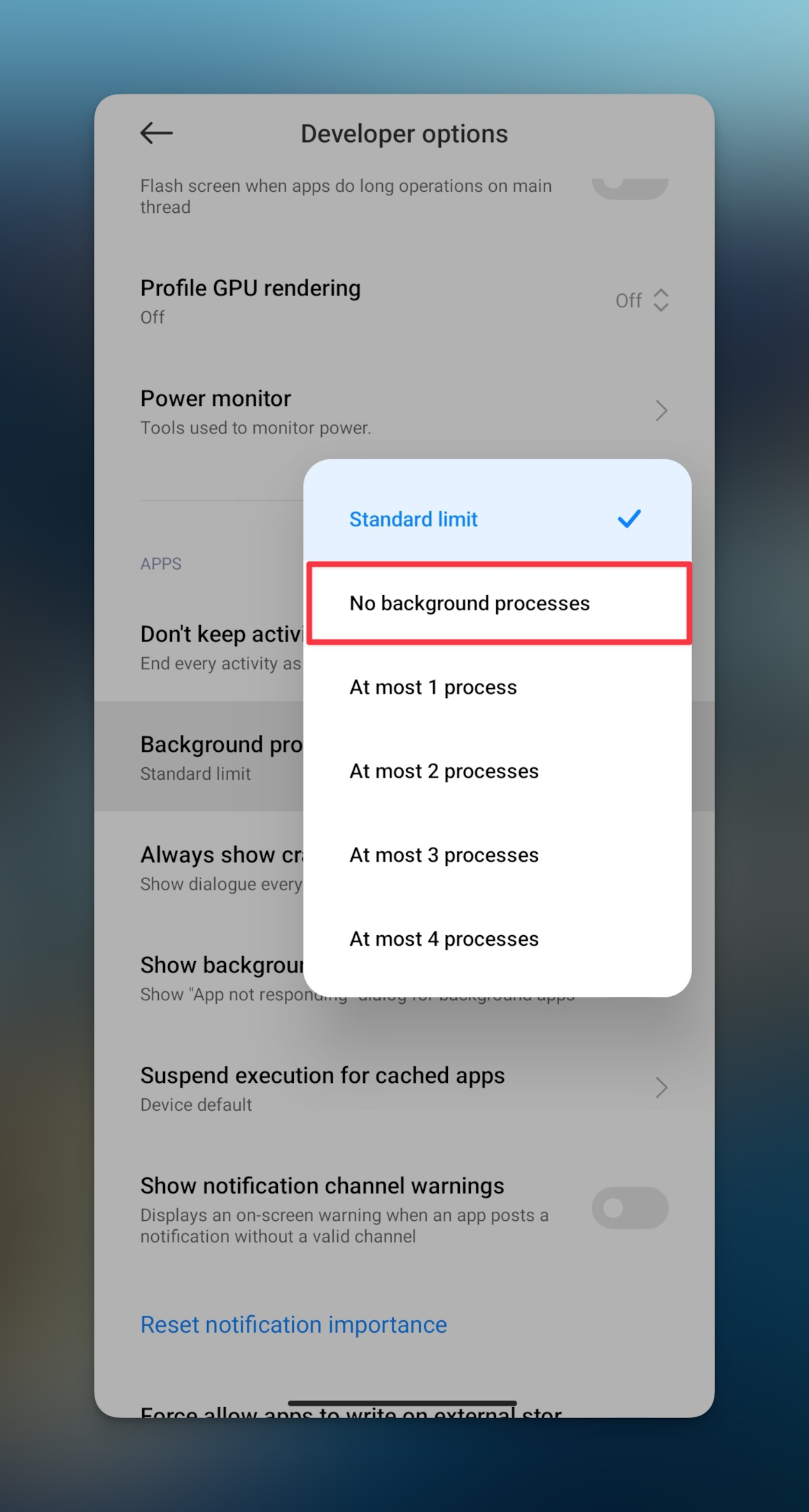 #3 Outdated app data
If you update the Instagram app, you can do away with any bugs that are causing this error. If you're in a beta version, you'd be getting updates almost every day.
Instagram app has been getting a lot of bugs recently and that's why the company releases updates quite often. See if you're using an outdated version, if yes, then update the Instagram app from the Google play store or Apple app store.
#4 Low mobile data mode is enabled on the Instagram app
You can fix Instagram pictures not loading errors by checking the data saver mode on the Instagram app. Here's how to check Less mobile data mode:
Tap on the Instagram app icon & then on your profile picture





Once on your profile, tap on the hamburger menu (three horizontal lines) in the top right-hand corner





Tap Settings menu





Then tap Account





Tap "Cellular data use" and configure as per your need




Note: Keep in mind your data subscription when playing with this settings menu
Related: Explore top 10 stalker apps for Instagram
How to fix the "Instagram not loading pictures" error
Now that you understand why Instagram pictures are not loading, let's see how to fix Instagram pictures loading for your Instagram account.
#1 Check your internet connection
Check if your device is connected to wifi but there's no internet access. Check with your internet service provider about the lack of internet connection. Meanwhile, you can even check the Instagram server status to see if it's back up.
Launch Instagram app & see if you can use other features like stories, direct messages, or reels.
If you're using mobile data, then test the speed. Use fast.com or just google search "Test speed" would do just fine.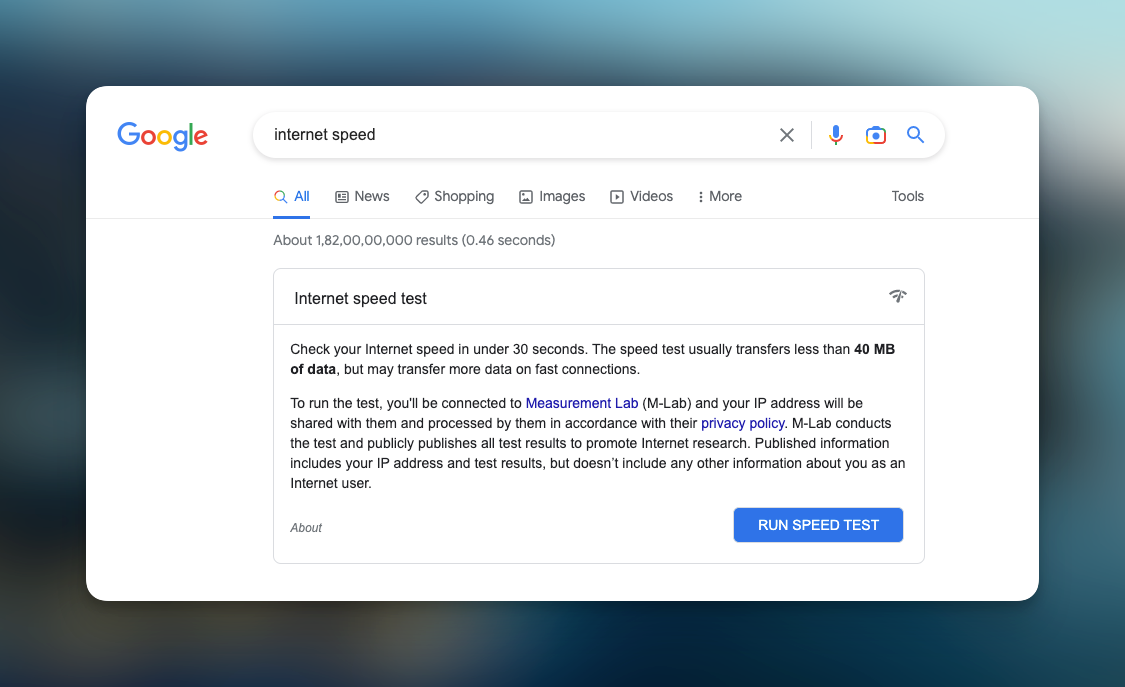 #2 Update the Instagram app
When you try to upload Instagram photos an outdated app might not let you do that. The app data might cause problems loading pictures.
On Android devices & iPhones, go to respective app stores to update Instagram & other apps. Most Instagram users were able to fix Instagram not loading pictures issue by updating the app.
Once updated, open Instagram app to see if you can access your Instagram feed. If you can access the feed, the previous version had some problem that was fixed in this version.
#3 Clear app data & cache files (Android only)
Instagram app stores cache files on your device to improve performance. You can clear Instagram cache to see if Instagram can load pictures in your feed.
To clear the cache, long press on the Instagram app icon, tap app info, and then "clear data". Make sure you tap on Clear cache and not Clear all data.
If you tap on Clear all data, all your accounts and login will be cleared and you will also have to log in again. This is troublesome if you don't remember your credentials.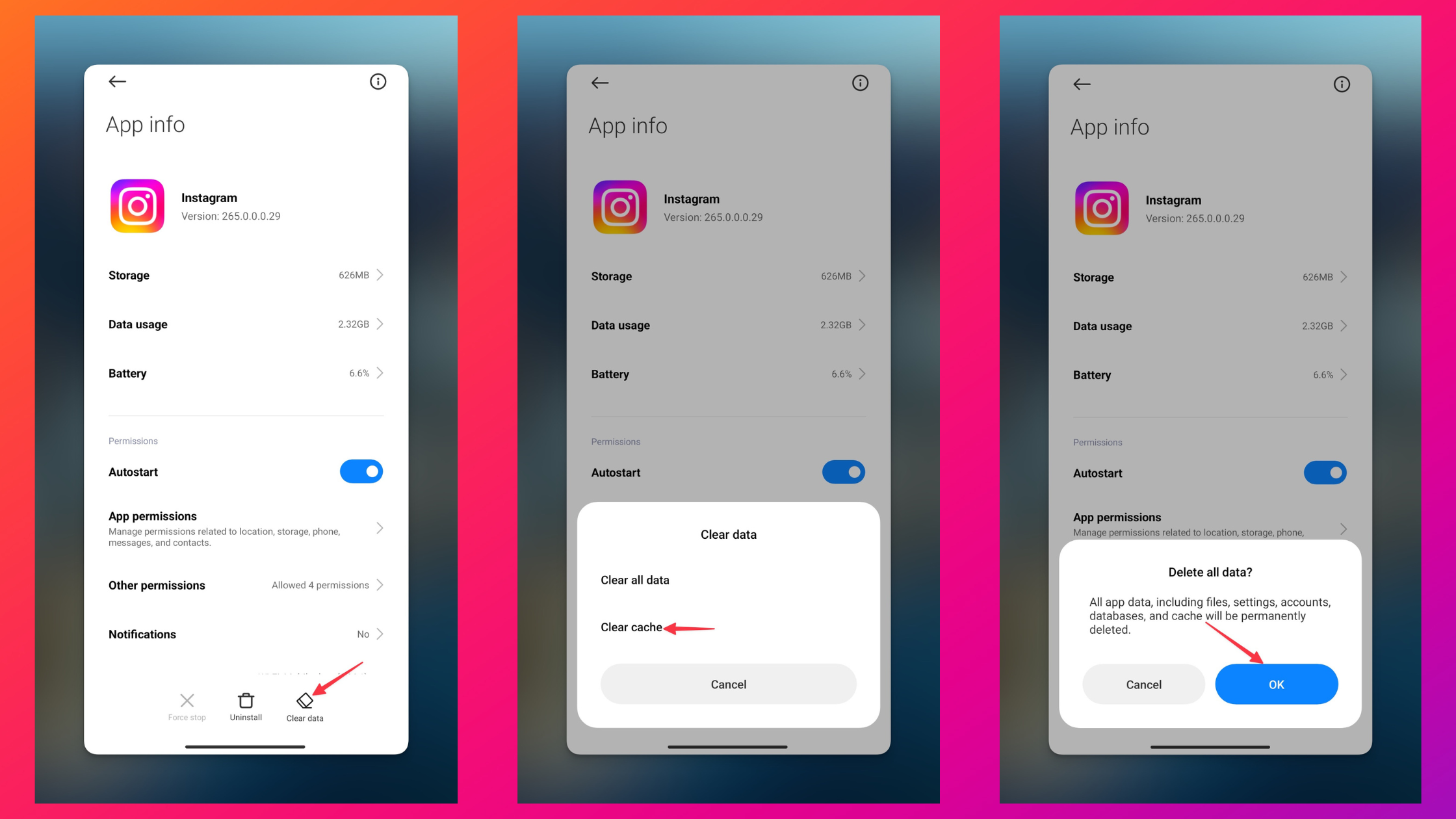 #4 Reinstall the Instagram app
Reinstall the Instagram app to access Instagram without pictures not loading issue. Once you uninstall Instagram & install it again, you will get the Instagram update.
You'll need to give the app permissions once again but it's okay. Also, it's important to remember that once you uninstall the Instagram app, you will lose all your Instagram drafts. Make sure you save it before you remove the Instagram app.
Once uninstalled, open the app store to install the app once again. After that, check the low data mode settings. By default, the low data mode will be kept off but double-check on that. You can also verify server status of Instagram before trying once again.
#5 Turn on & off airplane mode
Many Instagram users have reported that turning on and off airplane mode has helped them refresh their internet connection. This can fix Instagram not loading pictures error.
#6 See if you're using a VPN
VPN uses different IP addresses and this comes in handy if your IP address is blocked and that's why you're facing the Instagram pictures not loading error. When you're connected to Instagram servers via a VPN, it connects with an unknown IP address.
This way, you can access your Instagram account without any problems. The Instagram pictures should load just fine now.
Keep in mind that when you use VPN, the internet connection might be insecure. Therefore use only trusted VPNs. For smartphones, use TurboVPN, and for desktops, use the built-in VPN you get in the Opera browser.
#8 Contact the Instagram support team
Get in touch with the Instagram support team to seek assistance about Instagram pictures not loading. You can tell them about the bug and the support team will see if there are any restrictions on your Instagram account or a bug that can fix Instagram pictures not loading.
Before getting in touch, check with Instagram comms on Twitter. See if other users have reported similar issues with them.
#9 Use the Instagram web version
If you're too eager to check Instagram and can't stomach Instagram not loading pictures, you can try to access Instagram on a desktop.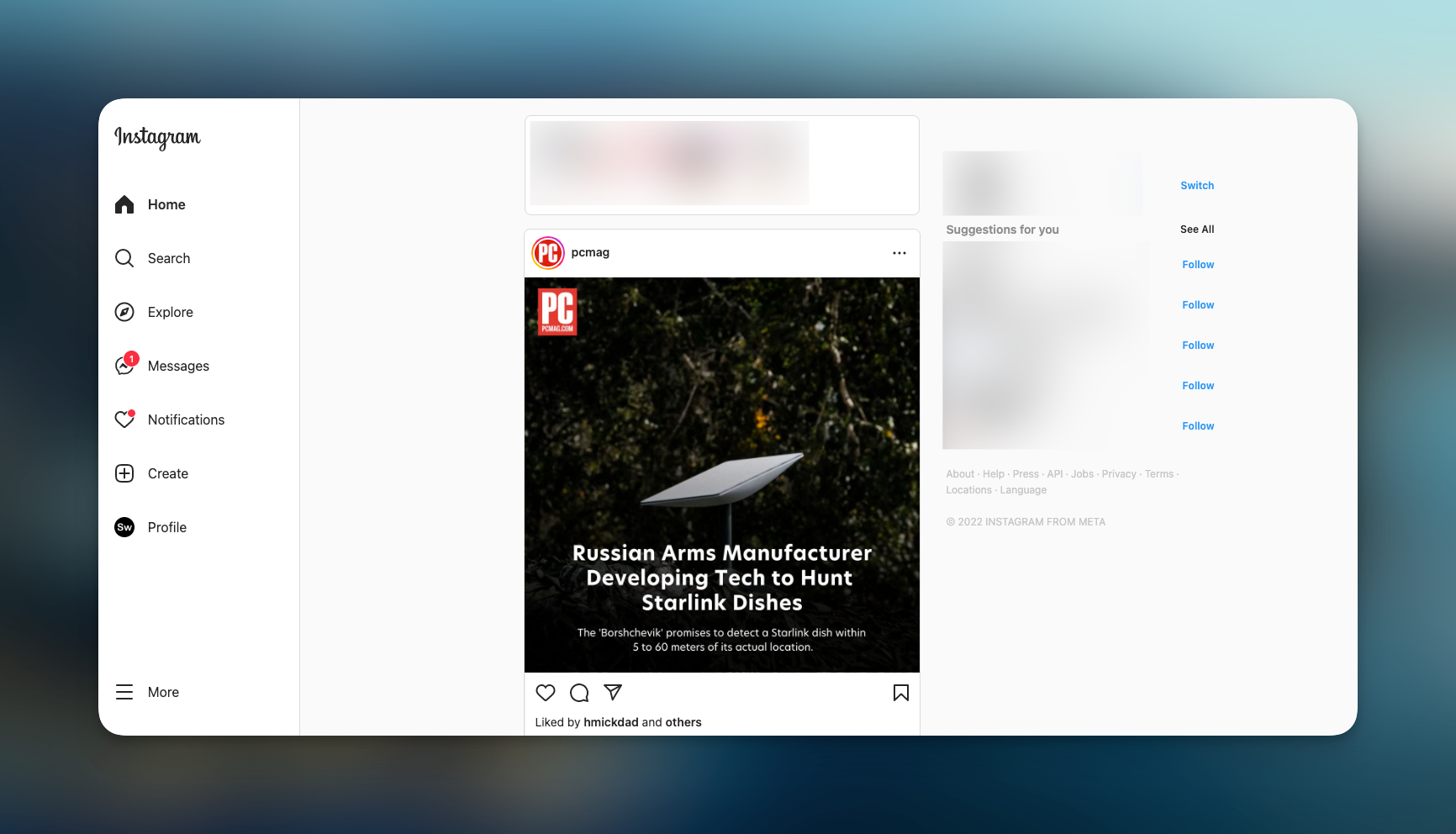 #10 Restart Instagram
This works both on Android & iPhones. Restarting Instagram will refresh your app and will do everything that we've seen so far. Restarting will free up the storage, clear temporary data, and start afresh for you.
On an Android device, long press on the Instagram app icon, navigate to the App info screen and tap on Force close Instagram. Depending on the make of your device, it will be either force stop or force close.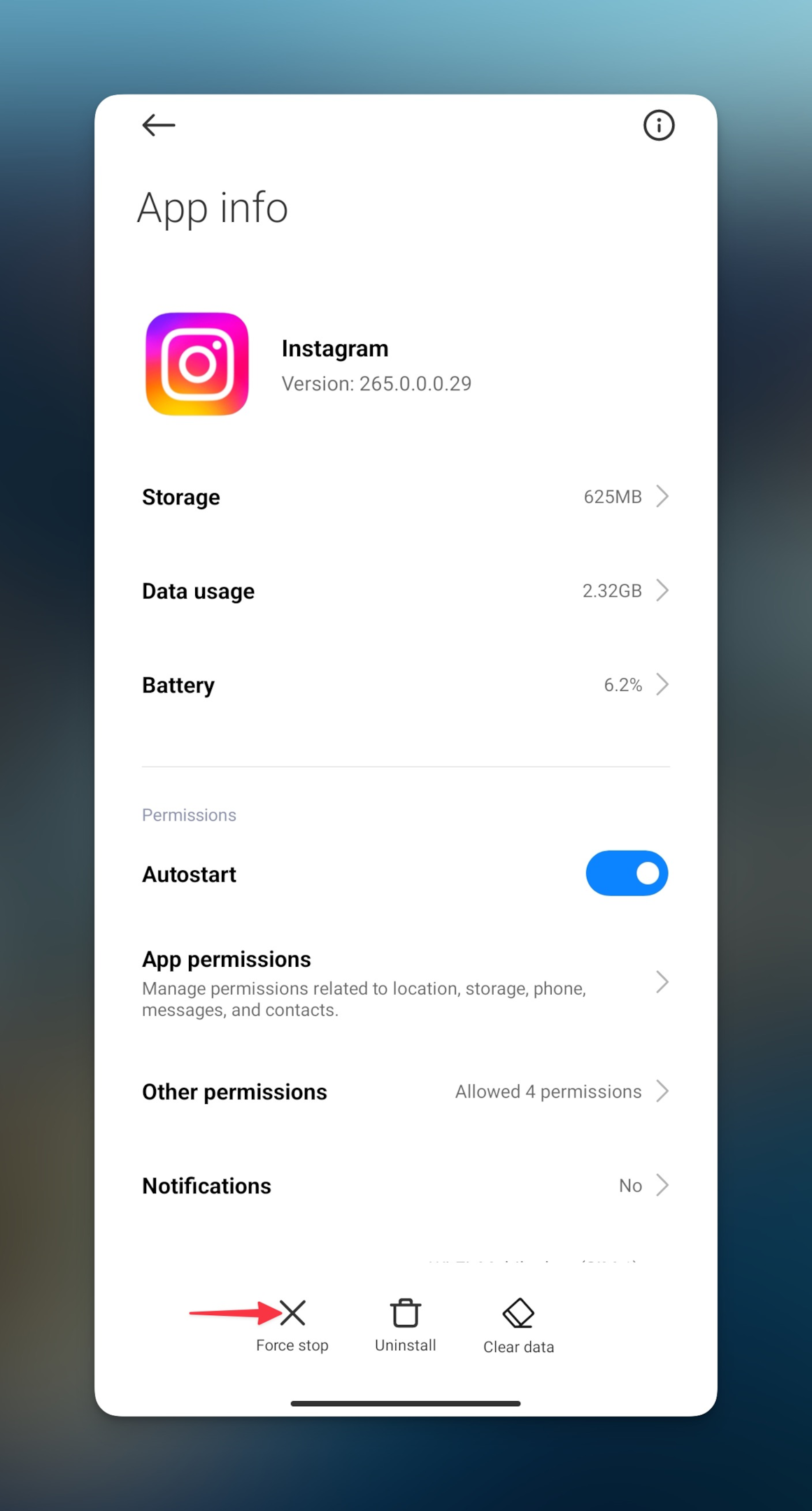 On iPhones & iPad, go to storage settings, find Instagram and tap the Offload app button. The steps on iPhone and iPad remain the same.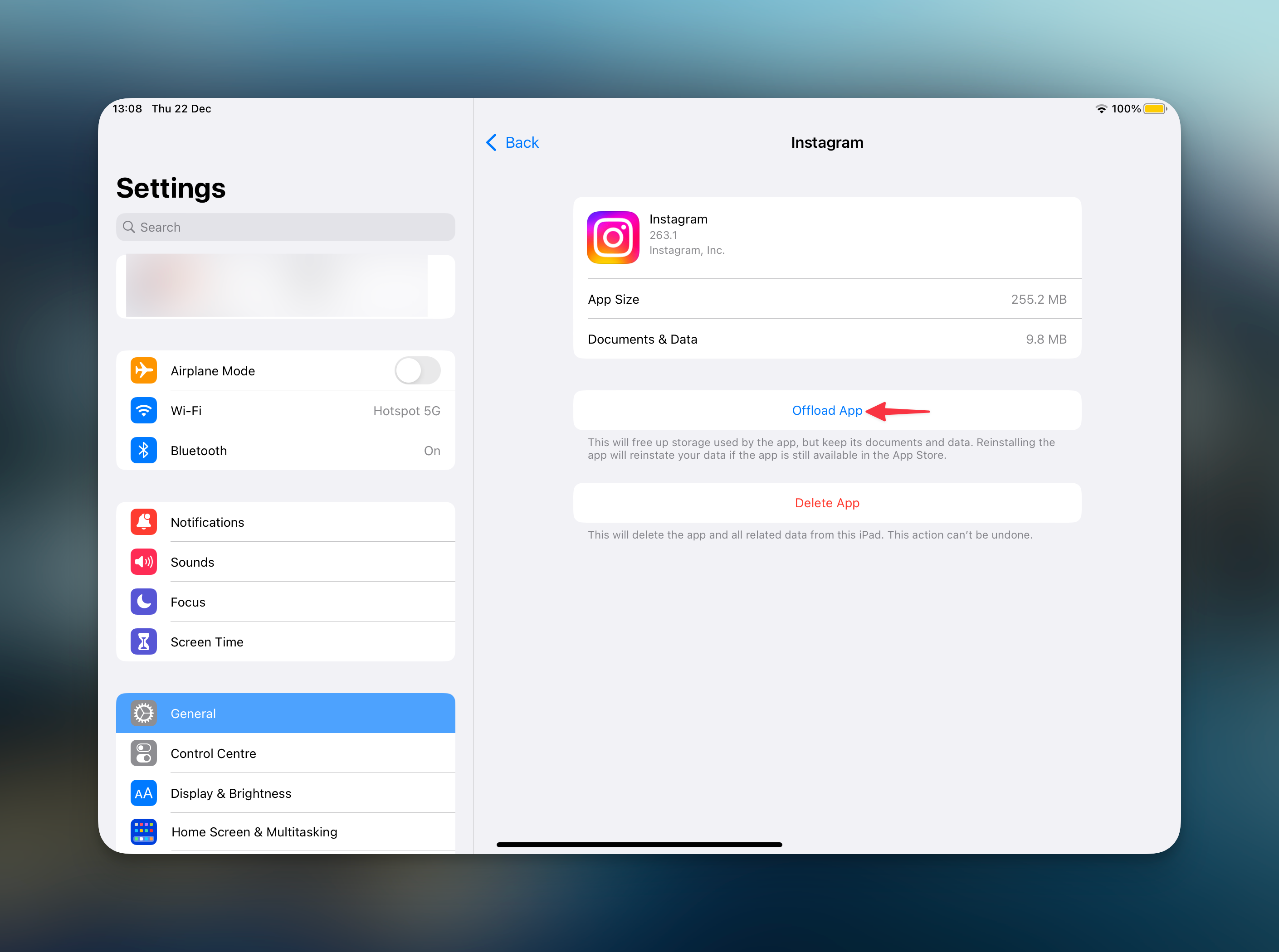 Frequently Asked Questions
Why does my Instagram keeps saying loading?
Either the connection to Instagram servers is weak or there's some problem with the Instagram app. Reinstall Instagram to see if that works. See if you've accidentally enabled less mobile data mode which is causing Instagram pictures not loading.
Why is Instagram not loading the feed?
Check Instagram status on sites like downdetector. These sites will tell you if users are facing any problems on Instagram. Apart from that connect to VPN before you access Instagram. You can also try to use the Instagram web version.
How do I fix "failed to load" on Instagram?
Since many app permissions require an internet connection, Instagram might be slow to load photos. Open Instagram on a desktop with an active internet connection, this should fix the issue. If you update the Instagram app to the latest version can fix the issue.
Why is Instagram not loading all posts?
See if you're using less mobile data mode on Instagram. Check the internet connection which might slow down the loading of images from Instagram's servers. Relaunch Instagram to try fixing technical problems the app might have.