200+ Sarcastic Instagram Captions: Funny, Epic, Drippy Captions for Instagram‍
Written by: Hrishikesh Pardeshi, Founder at Flexiple, buildd & Remote Tools.
Last updated: Mar 10, 2023
"What should I caption my Instagram post?" If you use Instagram & post (not just stalk) you'd have this question several times. If you use your Instagram profile to run your business, you'd understand how important captions for Instagram are.
Instagram captions help people get attention to your posts & hence to your profile (where the real business lies).
Unless you're John Cena (he's known for publishing posts without descriptions), you can't win without captions.
Not everyone uses Instagram for business, but it's still important to have scroll-stopping captions.
We've curated (& come up with, promise!) some of the most mind-blowing Instagram captions for people from all walks of life.
What is an Instagram Caption? How is it different from Bio?
Instagram captions are the description of the posts you publish on Instagram. Bio on the other hand is the description of your profile. You can have captions for every post, but you can have only one bio for your profile (shown below).

TL;DR & Summary
The best Instagram captions are the ones that give context to the content you publish. The captions are your chance to convey your message in "other words".
Good captions for Instagram caption should contain a CTA, even if you don't use Instagram for business. You can encourage people to like, share, comment & follow your content. Sarcastic quotes & humor can help you, but that's a double edged sword.
We encourage writing a short & simple caption for Instagram posts. Make the most of your first sentence. Most engaging captions begin with a question that scratches the itch of the person consuming your post.
The reason why captions work is that there's relevance in the caption for the user. The relevance lies in the humanness of a caption.
People engage the most with stories that are relevant to their lives. You can also use hashtags to get discovered by people who engage with the posts containing the hashtags you use.
With that said, let us share the captions for your Instagram posts so that you don't have to scratch your head.
---
TABLE OF CONTENTS
---
Instagram captions for Employers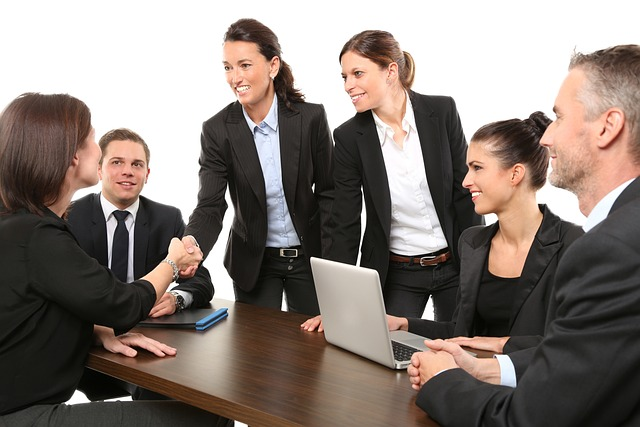 Your office is about to get a lot cooler.

We want to take this employee everywhere we go. #employeeoftheyear

We've got the type of employees that make us look great.

Our team is where you can be yourself. We believe in you and embrace your unique talents and skills. It's time to shine. #OurTeamIsShining

The caption is so good it'll get you promoted. Congratulations!

The sun is out, the birds are singing and our employees are celebrating a new year. 🎉

Every day, our employees go beyond the ordinary to make ordinary things extraordinary. #thesimpsons

The best part about working at <your company> is... *drumroll*...the <your company>!

There are some places where everyone knows your name, and we want to be one of those places. #JoinOurTeam
Instagram Quotes for Entrepreneurs
"Be the change you wish to see in the world". You will be surprised by how much your customers care about your story.

There is no elevator to success, you have to take the stairs.

The only difference between a good entrepreneur and a bad one is that the good ones failed more times.

Success isn't defined by how many followers you have. It's measured by how well you serve them.

The only time you can give 100% is when you have nothing to lose. ~ Donald Trump

If you're not sweating, you're not working hard enough. ~ Me

If you are not embarrassed by the first version of your product, you've launched too late.

"I'm not a businessman. I'm a business, man." – Jay-Z

There's always room for one more idea. #entrepreneurs #startup #business #ideas #innovation

That money talks, I'll not deny, I heard it once It said, 'Goodbye' - Richard Armour

"I've come to believe that all my past failure and frustration were actually laying the foundation for the understandings that have created the new level of living I now enjoy." ~ Anthony Robbins

Your majesty, you have outstanding taste. #YouDontKnowJack

Entrepreneurship is about creating more interesting people

There's nothing more beautiful than seeing a vision become reality. 💫
Sarcastic Quotes for Instagram
Putting your phone down and getting lost in life.

All of us want to be a cat, but only the cat is happy to be a cat. 🐱

"Life moves pretty fast. If you don't stop and look around once in a while, you could miss it." - Ferris Bueller #quoteoftheweek

"There are two ways to live: you can live as if nothing is a miracle, you can live as if everything is a miracle".  -Albert Einstein

"Keep calm, and love your body"

The thing about the best quotes is that they can't be explained. They just are.

It's a good quote when you can post it on a post-it note, put it on the wall, and then ig it.

If you want to go fast, go alone. If you want to go far, go together. - African Proverb

I don't have a photographic memory. I have an imagination.

"Write your Sad times in Sand, Write your Good times in Stone" — George Bernard Shaw

Life is too short to wear boring clothes.

"If you don't like something, change it. If you can't change it, change your attitude." - Maya Angelou

If you ask stupid questions, you may feel stupid; if you don't ask a stupid question, you remain stupid.

"I've learned that people will forget what you said, people will forget what you did, but people will never forget how you made them feel." - Maya Angelou
Funny & Sarcastic Instagram captions
Funny? Yes. Sarcastic? Yes. Brings you joy? Yes!

I put the "aw" in "awesome"

Be nice today, it's the second-best way to get what you want. The first is being nice right now.

The struggle is real, but so are the memes #struggle #sarcastic #funny #memes

My boss told me to be in a good shape. I have a new boss now.

It's funny how people are behaving these days. The creator must be kicking himself

I'm just sarcastic. Please take my insults seriously.

I'm an entrepreneur. I'm changing the world one sarcastic comment at a time

Just because you can't understand me it does mean that I'm sarcastic

Will I get bonus points for being sarcastic & fake that I care at the same time?

The sarcastic you are, the nicer I am

I can stop judging you for a moment. But I can't stop sarcastic in my mind

If being sarcastic was a profession, I'd be a billionaire by now

I need to distance myself from you, because I have developed an allergy for fat ass 😛
Best Sarcastic Captions
You're never fully dressed without a smile

Sarcasm Falls out of my mouth, just like Stupid Falls from yours

I'll have what she's having

If you're trying to be funny YOU'RE DOING IT WRONG

Making fun of friends feels so good that is should be a legal obligation across the globe

I'm not questioning your intelligence, I'm questioning your taste in friends

Alone time invites multiple personalities to nurture

Historically speaking, keeping your mouth closed is the best way to escape bad luck

I've had bad luck with both my wives. One with good taste of sarcasm left me. One with the bad taste didn't.

I'm not lazy, I'm on energy saving mode

There's no "we" in fries
Sarcastic Captions for Everyone
You know you're a millennial when you care more about the quality of your boomerang than how your hair looks.

What's the difference between a pessimist and an optimist? The pessimist says 'It can't be done.' The optimist says 'I will try.'

More of this please! #clever

If you love something, set it free. If it comes back, it's yours. If it doesn't, it never was

"The biggest regret you will have in life is not taking a photo of it" - Mark Twain

You can't buy happiness but you can buy ice cream, and that's kind of the same thing

The key to creativity is knowing how to hide your sources

Keep scrolling. There's nothing to see here

Why fit in when you were born to stand out?

When it's 3 am and you're working on a presentation, but you still have to post daily. #dailyquote

Only dead fish go with the flow. Be a shark & freak people out.

If it's called waterfall because water falls off a cliff, should I call myself sarcasmfalls, because sarcasm falls off me?
Sarcastic captions for Individuals
#1 For Girls
I'm beautiful. What's your superpower?

Can we talk about how cute these new shorts are? 😍

Making some room in the closet for some new shorts. 🙂

I am the girl who doesn't need makeup to look beautiful

When you're bored, quit finding something to kill time. Do the good stuff

I'm just here to be tested positive for mindfulness

A girl's best friend is her lipstick, and her second best friend is a boy with great humor

I feel like we need more health books for girls out there. Do you have any?

If you're looking for follow at first sight, you've come to the right place

Be the type of girl who doesn't just make the world a better place... because she makes the people around her a better person too.

Cake is the answer, no matter the question

I'm not sure if you should be looking at me. I'm such a bad influence 🙈

Being with me is like being in a roller coaster. Dopamine shots throughout the ride

Don't aim low, be fearless and shine bright like a diamond 💎 💍

"I'm the whole damn cake and even the cherry on the top" - Doja cat

"I'm a bit of a tomboy, but then a girly girl inside. I think you can be both at the same time" - Doja cat

"There'll be happiness after you. But there was happiness because of you" - Taylor Swift

Felt cute, might delete later.

In a world full of fake people, never miss a chance to be yourself
#2 For Self
Here's to being a grown up. 🍾 🥂

"I'm not here to take up space. I'm here to take up opportunities" – Unknown

Being funny & sarcastic is the chief cause why I have special distance from mediocrity

I'm so grateful to have found my passion, I'd be lost without it

When you love yourself, you love the world

Lies I tell myself: Just one more cookie. Just one more minute. I'm not weird

Keep your eyes on the process. Drink champagne, meet interesting people, ask pretty good questions & laugh. Life is too expensive to be captured in a picture.

If a picture is worth a thousand words, then I'm all ears 👂

Trust no one but god

I scream, Ice Cream

Don't just talk, act

"Savage" is the word

Don't be a dead fish in the pond. Be a freaking shark.

So apparently, I love sarcasm

Okay puberty, jokes apart. Make me hot now.
#3 For Boys
How's the selfie? Sarcastic quotes only.

Punching people who aren't funny should be a legal obligation

I'm in charge of the hot mess that I am.

I never dreamt of being a bald guy. But here I am, being sexy & killing it

Never ask a question unless the answer makes a difference

Fold your own ego. Make paper plans & trust me you'll fly.

If it's complicated, it's from your own ego. Spirit is simple.

Not everyone likes me, but not everyone matters

Don't stress, do your best, and forget the rest.
#4 For Friends
Bonds & vibes with friends matter more than photos with them.

Zombies eat brains, you're safe.

Hands in the air, like we don't care

Is it even fun when you're not roasting your friends?

I like sharing sarcastic quotes, but my friends are too stupid to understand it
#5 For Couples
Marriage has no guarantees. If that's what you're looking for, go live with a car battery.
#6 For Sarcastic remark
Sometimes it physically hurts to hold back my sarcastic comments

One cried because one is sad. For example, I cry because of the stupid questions you ask makes me sad.

I speak four languages: English, Sarcasm, Sarcasm & little more sarcasm

Sorry for the mean, awful & accurate things I said.