490+ Basketball Team Names That Slam A Dunk‍
Written by: Hrishikesh Pardeshi, Founder at Flexiple, buildd & Remote Tools.
Last updated: Apr 24, 2023
Choosing the right basketball team name sets the ground for an interesting and memorable basketball game. A team name unites your players and anchors their central playing style.
Creative names fit right with tactical basketball teams, while funny names stick to a hilarious team. Getting the right team name takes time and effort, so we decided to help.
We provide great lists of basketball team names. Tag along to get inspiration and find the best basketball team names.
TLDR
Want some great basketball team names right off the bat? Here's a sweet cheat sheet:
Little Giants
Wonder Boys
Miami Warriors
Texas Legends
B-Ball Stars
Best Basketball Team Names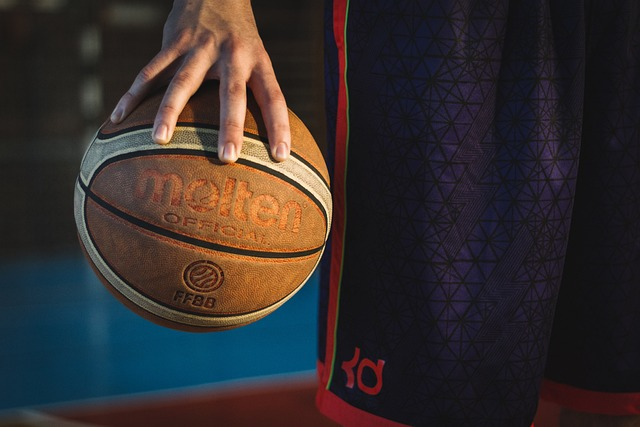 Show your champion spirit and A-Team with the best names for basketball teams. Here they are:
Jaguars
The Wildcats
Chicago Bulls
Broncos
Space Pacers
Boston Celtics
Red Tigers
Sea Falcons
Red Raiders
Diamond Defenders
All-Star Genius
Crimson Hawks
Raging Bulls
The Clippers
Golden Grizzlies
Swift Shooters
Thunder Wolves
Blue Beavers
Lightning Leopards
Dream Team
El Maestro
Candy Crushers
Basket Junkies
Shooting Stars
Blazing Balls
Jay Hawks
The Crusaders
Savage Storm
Heat Stingers
Gladiators
Rising Thunder
Super Shockers
Lynx
Aztecs
Green gang
High Tops
Raptors
Air Jordan
The Wingfoot
The Ligers
Funny Basketball Team Names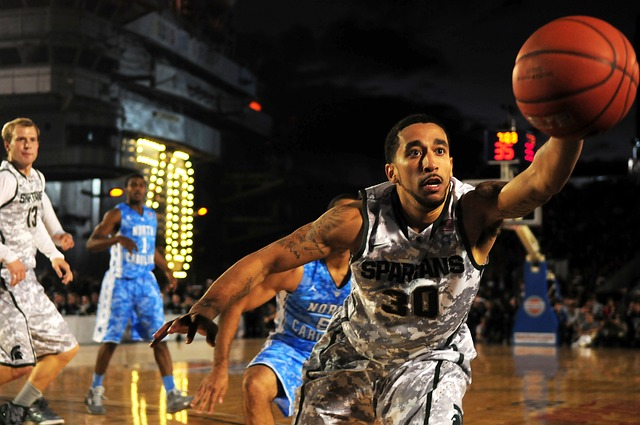 They say, "all work and no play makes Jack a dull kid." This rings right with basketball, and a hilarious team name is nice for a fun game.
Here are funny team names for basketball:
Backbenchers
Adopt A Kat
Spare The Net
Blurred Lins
Love Triangle Offense
Bling Pings
Comic Sans Cavaliers
Dunking Durants
Freak Squad
Geeks N Sneaks
Average Joes
Jailblazers
Alley-Oops
Salt Lake City Stars
Big Ballers
Drilling Me Smoothly
3 The Hard Way
Smoking Balls
Attacking Defenders
Nothing But Nets
LeBron's Tutors
BasketBrawlers
Hairy Balls
Jump Balls
Rising Invasion
Atlanta Warriors
Storm Serge
Shake & Blake
Westchester Knicks
Someday Starters
Boom Shaka Laka
Gotham City Revolution
Full Court Pressure
Jurassic Drizzy
Aces
Golden State Warriors
Argonauts
Always On Deron
Buckeyes
Pointing Guards
Basketball Team Names Generator
Click the button to generate a name:
Good Basketball Team Names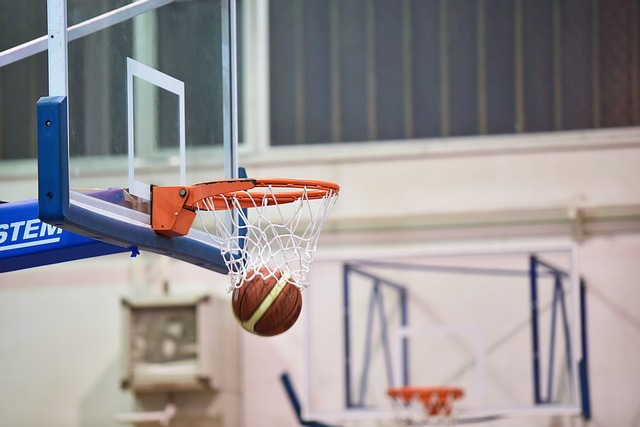 Good players need good team names to stand out in their basketball league. And here's the perfect list for them:
Fighting Cardinals
Fighting Bears
Flying Ballers
Wolf Pack Leaders
Cool Clippers
Phenoms
Fast Chargers
Blue Sharks
Silver Swords
Wild West Travelers
Sea Dogs
Dub Shots
Queen Gunners
Fighting Koalas
Violate Me
Frank & Balls
Shockers
Big Buffaloes
Bucks Gaming
Papa Cons
Fighting Hens
Vexed Vixens
Timberwolves
South Bay Lakers
Mo Bamba Blues
Death Stars
Bull Riders
Bring Your Defense
Mud Master
On Da Rebound
Dirty Cheetahs
Watermalone
Duncan's Donuts
Game Of Throws
Lone Granger
Furious Fish
Rim Riders
The Eliminators
The Crossovers
Slim Reaper
Unique Basketball Team Names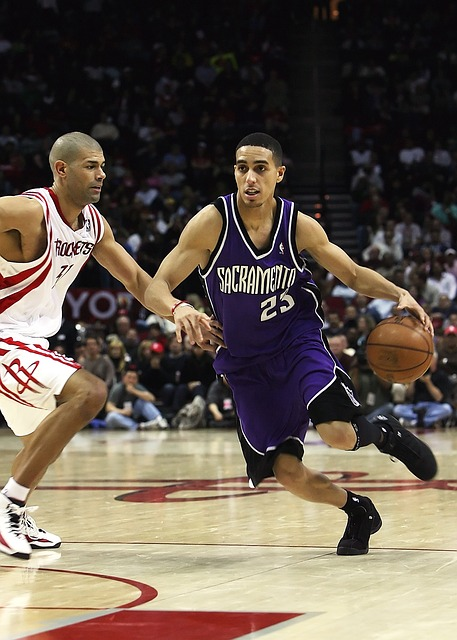 Build a league of extraordinary ballers with unique team names. Get started with this list:
Senators
The Stags
Space Jumpers
Rim DJs
Balls Go Boom
Juan On Juan
Bantams
Surging Synergy
Nash Potatoes
Mad Ants
Screw Balls
Banana Bugs
NBA Bouncers
Sycamores
Minx & Mint
Lugnuts
Foresters
Bosom Buddies
Nut Crackers
Red Lizards
Ice Angels
Fighting Scots
Bethel Royals
Flight Time
Run & Gun
Violet Offenders
Basketball Jones
Zero Violations
Black Knights
Backdoor Ballers
Pimp Ma Hoop
Energy Shots
D Pony Tails
Milwaukee Doe
Kareem Cheese
The Ball Boyz
Grass Groot
Zippy Zebras
Raging Rams
Court Rulers
Girls Basketball Team Names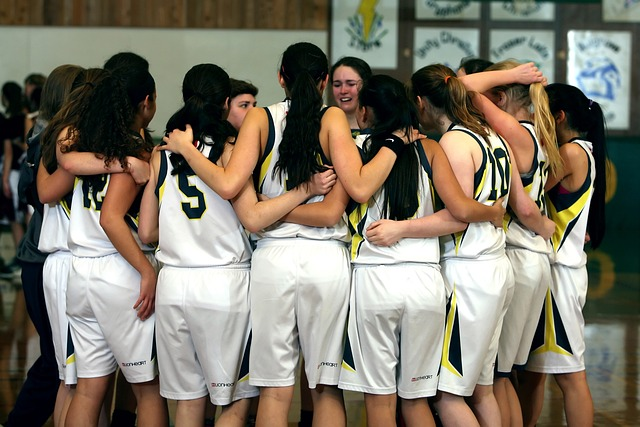 Seeking the perfect name for girls basketball teams? We've got you covered. Here's a list for all-star girls basketball teams:
Hot Shots
Cold Swishers
Swing Chicks
Ball Busters
Santa Cruz Warriors
All The Ingle Ladies
Spinster Ballers
Sky-High Does
Lady Mustangs
Guardians Of The Rim
Cunny Cougars
Lady Divas
The Spirit
Pride Patriots
Curry In A Hurry
Gasol Train
Dribbling Divas
Amazing Ballers
Goose Chicks
Yo Mamma
Femme Fatales
Sky Hookers
Golden Eagles
Goldstein Girls
Queen City Express
All Kiss Start With Klay
Dangerous Girls
Shattered Scoreboard
Frantic Piranhas
Tiger Ladies
Basket Bees
Fire Birds
Daring Diana
Pink Cobras
Razzle Dazzle
Spin City B Ballers
Dragon Mother
Black Ravens
Hurricane Rose
Mean Girl Ballers
Creative Basketball Team Names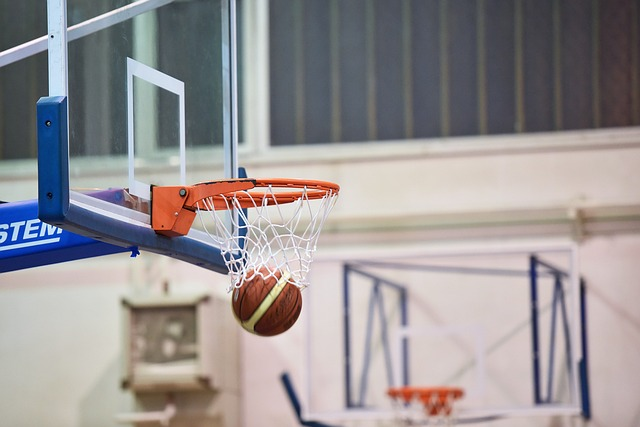 Have you got a master plan for every game? Then, show your wit with these creative basketball team name ideas:
Ragin Cajuns
Bad Terriers
Ice Cold Girls
Heart Breakers
Slammed Dunks
Baseline Leaners
Steal 4 Real
Kobe Wan Kenobi
Stealing Assets
Jumpshot Hustlers
Showtime Ballers
Sham-Yao
The Whirlwinds
Mighty Union
Oneday Starters
Big Knick
Court Titans
Bad Amigos
Mules & Bulls
Violet Volcanoes
Cereal Killers
The Perfectos
Young Shelvin
Basketeers
Ball Don't Lie
The Flaming Balls
Karate Players
Hooping Horizons
Denver Nuggets
Bold Devils
Razorbacks
Wild Kittens
Kool Kodiaks
Packing Pandas
Washington Wizards
Piston Nuggets
King James
Monstars
Netless Rims
Cleveland Cavaliers
Clever Basketball Team Names
Get your team's brilliance with smart team names. Get inspiration from this list:
Red Little Giants
Impossible Dunks
Winnin' Out
Pro Shots
Soup-A-Stars
Bruisers
Ankle Crushers
Half Court Hotties
Shortlings
Zig Zaggers
Court Marshalls
Texas Legends
Crazy Hot Shotz
Streets To Da Courts
Camelot Knights
Golden Tornadoes
Aardvarks
Dribbling Soul
Bad Bandits
Blue Tigers
Sneaky Squirrels
Ball In Da Family
Orlando Toorrent
Cosmic Cyclones
Enes Envy
Hill Toppers
Gauchos
Jane Does
Continental Ballers
Fort Wayne Mad Ants
Brooklyn Blazers
Bay Ballers
Shadow Fighters
Night Lions
Game Corks
Blugolds
Hoosiers
Hobbits
Mavs Gaming
Pick N Pizza Roll
Great Basketball Team Names
What do great basketball teams and Michael Jordan have in common? They're famous and have millions of fans. Become a legend with these great NBA team names:
Los Angeles Lakers
Oklahoma City Blue
New Jersey Nets
Yankee Nicks
Philadelphia 79ers
Miami Wonders
Charlotte Bobcats
Washington Wizards
Minnesota Timberwolves
Dallas Mavericks
Memphis Grizzlies
San Antonio Spurs
Phoenix Suns
Sacramento Kings
Utah Stars
Kentucky Colonels
Pittsburgh Condors
Virginia Squires
All The Single Ladies
Roanoke Dazzle
Iowa Energy
Fayetteville Patriots
Austin Toros
New York Chicks
Golden Flashes
Idaho Stampede
Bakersfield Jam
Florida Flame
Mobile Revelers
Columbus Riverdragons
London Thunders
KW Titans
Niagara River Lions
Grand Rapids Drive
Island Storm Troopers
Moncton Miracles
St John Riptide
Super Land Vipers
Limpopo Pride
Southern Panthers
Cool Basketball Team Names
You might not be the best team in the league, but you can still catch many eyes with a cool team name. Stay frosty with these cool basketball team names:
Gators
Brewers
Ball Spinners
Hustlin' Quakers
Fighting Koalas
Bearcats
Bosh Spice
Bad News Boys
Wonder Boys
Catamounts
Ballin' Ain't Easy
Golden Retrievers
Railsplitters
Undefeated Superstars
Great Shooters
Boll Weevils
Highlanders
Nanooks
Griffins
Demon Deacons
Clubber Cousins
Camels
Stormy Petrels
Prokhorov Playboys
Mini Men
Giant Seals
SkyForce
The Judges
The Diplomats
AnteLopers
Uncle Drew's Team
Running Rebels
Jumping Deer
Jedi Masters
Rebound Your Mouth Shut
Shatter Dreams Like Jordan
Cool Groovers
Dancing Gorillas
Shooting Coaches
The Majors
Fantasy Basketball Team Names
Winning the fantasy basketball league is a daring feat. Regardless, you can have an awesome fantasy basketball team name. Get swishing with this list:
Neck Breakerz
Miami Torch Down
Dribbles N Drools
Dribble My Nizzle
Ball Stars
Sixth Man Standing
Layup Or Down
Wicked Jump Shots
Slam Dunk Sallies
Buzzer Beaters
Netty Shots
Fade & Win
The Lancers
King Pharaohs
Durant Durant
James Of Throones
Mighty Lebronski
DeAndre DeGiant
Love & Train
Greivis Angel
Personal Favors
Rock Harden
Monster Squad
KAT In D Hat
Rondo Rousey
Blatche Ops
Foye Ever Man
Monster Squad
Net Positive
Scorgasm Masters
Lone Granger
Memphis Hustle
Coyotes
DragonBlade
PussyCat Passers
Stockton Kings
Swish Kebabs
Rodo Squad
Arsenic Arsenals
Hudson Valley Kingz
Catchy Basketball Team Names
Stay fly with catchy basketball team names. Here are some ideas to keep the spotlight on your team:
Dub Shots
Muff Divers
Ice Skaters
Polar Bears
Lugnuts
Flat Earth Believers
Ja Rules
Golden Panthers
Robo Ballers
Fiery Owls
Red Foxes
Hammer Head
Detroit Devils
Hang It Up
Vipers
Moranting N Raving
Houston Rockets
Blue Demons
Blue Boys
Chapel Hill Blue Force
Number 1 Fan
Storm Riders
Ball Hoggers
Loud & Order
Scarlet Knights
Defending Champs
The Unicorns
Hot Crossovers
First String Superstars
No Time Out
Rainbow Warriors
Afrostars
Hoop Dreams
Llamas In Pajamas
Crazy Ducks
Auburn Pro Elite Flyers
Dobermen
Basket Hounds
Kangaroos
Stormy Petrels
Modern Basketball Team Names
Modern basketball teams are 100% kickass. Here are some modern basketball team names:
Northern Arizona Suns
The BBs
Killer Barbies
Nash It & Dash It
Dribbling Souls
Dragics Mother
Bros Before Hawes
Metta Physics
Foye Ever man
Boston Cell Ticks
Marshmellows
Fearless Women
Lethal Ladies
Underrated Superstars
Soup-A-Stars
The Pros
Cruisers & Bruisers
Zig Zaggers
LeBron Sons
Shortlings
Big Girls
Pippen Ain't Easy
Neuse River Basketball Club
Steak fryers
Wilddogs
Fore Runners
Matadors
Palmetto Fight
Lumberton Showstoppers
John County Nighthawks
Powerful Basketball Team Names Ideas
Need a powerful and great basketball team name? Check this list:
The Gerballs
Naughty Dogs
Lebron Stars
Unibrow Uni-Blocker
Indiana Paste Eaters
Kawhi The King
Slim Reaper
Ebola Ballers
Team Harden
Chamberlain Champs
Magic makers
Crazy Kareem
Lazy Larry
Giannis Giants
Coast Malone
Charles All-Stars
Wonder Kids
Chicago Stags
Baltimore Bullets
Gonzaga Bulldogs
Fun Facts About Basketball
Here are six cool facts about basketball:
James Naismith is credited for inventing basketball in 1891.
Basketball was initially played with soccer balls and peach baskets.
Originally, dribbling wasn't permitted.
Referees use watches. Timekeeping was a major duty of refs in the early days of basketball.
Basketball was shorter, with two 15 mins halves and a five min break in between.
Michael Jordan was fined for wearing his signature Air Jordan shoes.
FAQ
Here are some frequently asked questions about basketball:
How many players does a basketball team have?
A standard basketball team has five players.
How many substitutes are allowed in basketball?
A basketball team has no limit on the number of substitutions in a game.
What's a good basketball team name?
Good basket ball team names include Piston GT, Gothams, Mavs Gamming, and Aardvarks.