Find the Best Transformer Names and Characters‍
Written by: Hrishikesh Pardeshi, Founder at Flexiple, buildd & Remote Tools.
Last updated: Mar 28, 2023
The unending battle between the Autobots and Decepticons is a main theme of the Transformers franchise. The two fighting forces from Cybertron have opposing missions, with human allies supporting the good or bad robots.
Fans have also picked sides, having their favorite characters from the Transformers universe. Optimus Prime or Megatron quickly comes to mind.
But there are more powerful robots created in the Transformer series. Read on to find Cybertron's incredible creatures.
TLDR
Here are the top five Transformers' names:
Optimus Prime

Megatron

Bumblebee

Starscream

Ironhide
Autobots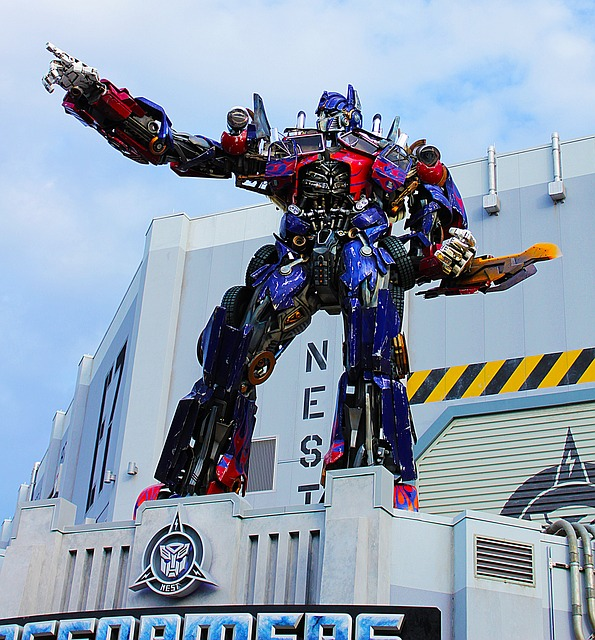 Autobots are the heroes from Cybertron in the Transformers toy line. They fight the Decepticons who seek to conquer the universe. Let's roll into robot mode to see the main characters of the top Autobots.
Optimus Prime
Optimus Prime, the Autobot leader, is the bravest and strongest of all Autobots. He unceasingly leads his faction in the fight to conquer the Decepticons.
Optimus wields weapons specific to combat needs. Examples include an Energon sword, shield, ion blaster, and Energon hook. His alternate mode is a Freightliner.
Bumblebee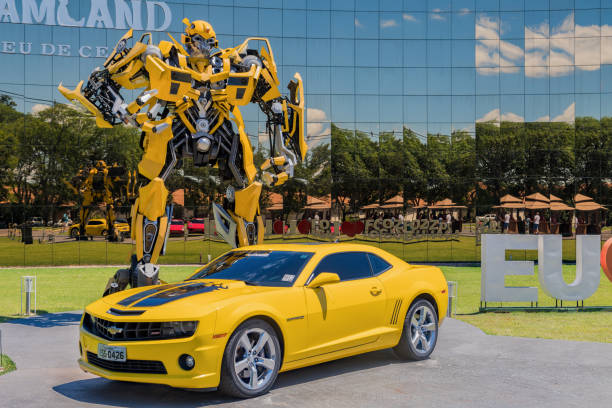 Bumblebee is a brave and eager robot, serving as a spy and scout for the Autobots. He's small but stealthy, having the best vision among his fellow Autobots.
Bumblebee transforms his arm into a plasma cannon and wields a stinger sword.
CliffJumper
CliffJumper is an eager and daring Autobot. Thanks to his speed, he diverts enemy fire from others to himself. He shoots "glass gas," weakening metal and making them shatter like glass.
Prowl
Prowl is the Autobot's military strategist, brilliantly executing this position with in-depth logic and reasoning. He shoots corrosive acid balls and wields a cyber tail claw.
WheelJack
WheelJack is one of the brainiest Transformers characters. He enjoys experimenting with and building new gadgets and weapons.
WheelJack's shoulder cannon fires magnetic inducer and gyro-inhibitor shells.
Jazz
Jazz is a stylish Autobot that enjoys Earth culture, making him a valuable help to Optimus. He has a flamethrower, photon rifle, and full-spectrum beacon.
He creates light shows and disorienting sounds when Jazz is not on the battlefield. His versatile nature makes him get distracted easily.
Ironhide
There are a few skin-thick Autobots, and Ironhide is one of them. He's the toughest, oldest, and most battle-prepared Autobot.
Although Ironhide is slow, his steel body serves as mighty armor. Plus, he's equipped with two pulse cannons and grenade launchers.
Ironhide guards all that's important in Autobot city.
Hot Rod
Hot Rod (also called Rodimus Prime) is a young lad with impressive courage, following instructions to the "T." He uses two-photon lasers to electromagnetize enemies' microcircuits.
He's an admirable fighter who vanguards the Autobot ranks. His weakness is warm-heartedness towards other living beings.
Female Autobots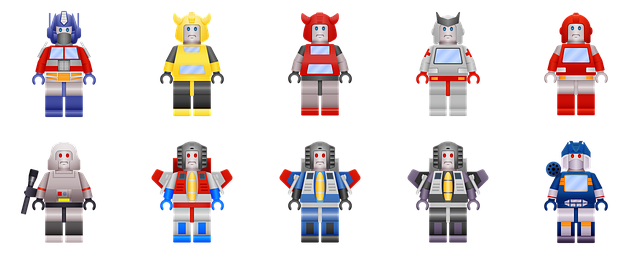 Cybertron has impressive female Autobots dedicated to stopping the evil Decepticons.
Check the following section for the most formidable female Autobots.
Firestar
Firestar serves the Elita one's Autobot resistance, specializing in rescue missions. She helps steal Decepticon Energon cubes, using her vehicle mode to transport them in large quantities.
Chromia
Chromia is part of the Elita One crew and is a soldier highly-skilled in combat. She's tough-as-nails, helping her crew sabotage the enemy's line. She carries destructive arsenals like RT-5 anti-thermo blasters and emp-grenades.
Elita One
Elita One, previously called Ariel, is a powerful and fearless warrior.
Elita One has Energon blasters, and she considers Optimus, her hero.
Moonracer
Every crew has a funny fellow, and Moonracer is that person in Elita One. She's joyful, optimistic, and often not taken seriously.
However, Moonracer sets the pace regarding shooting. PowerGlide considers her the best sharpshooter the galaxy has ever known.
Dinobots
Dinobots are types of Autobots that transform into dinosaurs. They appear in the Transformers movie: Age of Extinction.
Only superior Autobots command and ride the Dinobots.
Slag
This Dinobot loves melting foes with super-heated flames. Slag can shoot flames up to 80 feet and crumble houses with his head.
He doesn't follow authority, only listening to Grimlock.
Grimlock
Grimlock is a powerful warrior committed to the Autobot's mission. He leads the Dinobot and a possesses rocket launcher and Energon sword in robot mode.
Sludge
This Dinobot loves to call attention. He has ground-shaking footsteps that can be felt within a three-mile radius. He's shy but quickly becomes brutal in battle. Sludge fights in different environments, including swamps, water, and jungle.
Snarl
A Dinobot of few words. He has great strength in sunlight and enjoys fighting in battle. Snarl's tail can shatter concrete cubes. His armored body is a tough defense against missiles. Snarl is slow and prone to attacks at night.
Headmasters
Headmasters are a group of robots that merge into bigger robots. This gives them greater strength and advanced weaponry when fighting enemies.
Chromedome
This Autobot worked on numbers for thousands of years before the Decepticons destroyed their institute at Cybertron. It reaches a range of 630 miles and a maximum speed of 478 mph in car mode.
Chromedome is linked to Stylor.
Hardhead
A stubborn and blockheaded robot, following only his ideas. His battle partner is Duros.
Highbrow
A robot that hates war, thinking it's barbaric. He throws big words around and binary-linked to Gort.
Brainstorm
This is an intelligent robot filled with creative ideas. He is binary-bonded to Arcana.
Minibots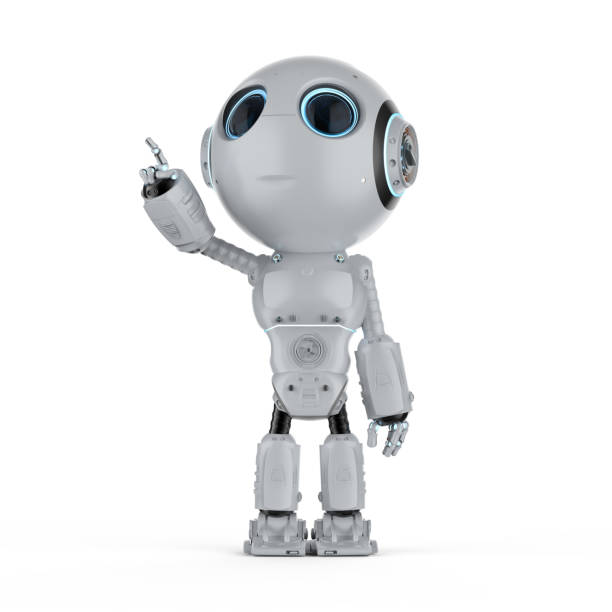 >
Minibots are a group of small Autobots.
Fortress Maximus
The only appearance of this robot is in "The Rebirth" episode. He's a brave warrior, only engaging in battle when necessary.
WindCharger
A background character in Transformers: Call of the Primitives. He runs at incredible speed over short distances and possesses powerful magnetic fields.
Other Autobots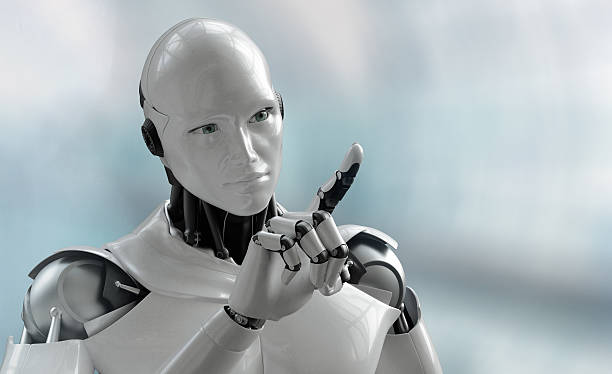 Metroplex
Metroplex is super strong and versatile, serving as a piece in the Autobot's defense line. In battle station mode, he's equipped with laser lances, twin disrupter rays, and lethal anti-matter projectors.
Omega Supreme
A gigantic Autobot with great strength, capable of lifting 300,000 tons. He can transform into a launching pad and laser cannon tank.
Omega Supreme serves as the Autobot's ultimate defense force.
Alpha Trion
Alpha Trion is the oldest Autobot and the creator of Optimus Prime. He has a lifeless body. His spirit rests in the Vector Sigma.
Decepticons
The Decepticons are the Autobots' enemies and protagonists. They can fly in "robot mode," possessing alternate forms like combat vehicles, aircraft, and sports cars. Check the list below for the most fearsome Decepticons in the Transformers film and cartoon series.
Megatron
Built on Cybertron, Megatron charges relentlessly to annihilate all Autobots on earth. His incredibly powerful fusion cannon can destroy Autobots in one shot. He has no weakness, and the only Transformer that can match his absolute power seems to be Optimus Prime.
Starscream
Second-in-command and Megatron's air commander. Starscream is a treacherous and cold-blooded killer. He seeks to overthrow Megatron, believing the Deceptions need speed as their core combat skill rather than brute strength.
He's the fastest, reaching up to Mach 2.8. Starscream null-rays and cluster bombs. He returns as a ghost in the third season of the Transformers TV series.
Thundercracker
Thundercracker doesn't completely buy the Decepticons' mission. Regardless, he joins them to battle the Autobots. He dislikes robots that can't fly, and he's heavily equipped with incendiary guns and powerful drones.
When recreated, he's renamed Scourge and featured in the Dark Awakening.
Shockwave
Shockwave is one of Megatron's loyalists. He oversaw Cybertron in Megatron's absence. He owns a laser gun emitting lethal energy beams. He can fly in robot mode, propelling himself with fuel or nuclear energy.
Skywarp
This is another Megatron faithful servant. He's a prankster and sneaky Decepticon. He enjoys attacking Autobots unawares. He owns machine guns and heat-seeking missiles.
Headmasters
The Decepticons also have Headmasters with brute strength. Let's consider the best of them.
Scorponok
Scorponok lives in despair and isolation, believing the weak should be oppressed and the poor exploited. His scorpion tail fires super high-voltage electric balls. Scorponok has strong claws and twin pulse blasters.
He's bonded to Zarak.
Weirdwolf
A vicious Decepticon with a strong hatred for the Autobots. He uses a thermal sword and photon pistol in robot mode.
He's bonded to Monzo.
Horrorcons
A lousy robot that insults anyone he speaks to. He wields sonic boomer hun and electro-shield in robot mode. He's binary-linked to Nervous.
City-bot Components
Check the section below for the best city-bot components.
Wipeout
Wipeout is loyal to Trypticon city, helping him execute small tasks. He's seen in Transformers Marvel Comics.
Cerebros
A powerful robot that's linked to Spike Witwicky.
Zarak
A corrupt and powerful Nebulan that transforms into Scorponok's head.
FAQ
Here are some frequently asked questions about Transformers names:
What are the original 11 Autobots?
The eleven Autobot cars include Jazz, Mirage, Sunstreaker, Sideswipe, Hound, Bluestreak, Prowl, Trailbreaker, Ironhide, Ratchet, and Wheeljack.
What are good names for Transformers?
Good names for Transformers include Springer, Galvatron, Jetfire, Shockwave, Blitzwing, and Soundwave.
What are cool names for Transformers?
Some cool names for Transformers are Huffer, Skywarp, Optimus Prime, Megatron, and Alpha Trion.