200+ Fantasy Football Team Names‍
Written by: Hrishikesh Pardeshi, Founder at Flexiple, buildd & Remote Tools.
Last updated: Apr 04, 2023
Find the best, cool, and funny fantasy football team names to take your game to the next level.
Every now and then, Fantasy football fans are on their toes to push their team ahead. They engage in lengthy research, looking for the best winning strategy. They do all to win the championship "kupp." But they give little or no thought to their fantasy football team names.
No doubt the perfect tactics to score winning points are good. But having a unique fantasy football team name 100% depends on you. Your best striker may be out of the season due to an injury, but a fantasy football name sticks throughout.
A good team name makes the game fun and better when you win. We understand you're in the technical area, managing your team.
So, we're here to help you with amazing fantasy football team names. Tag along as we examine the list.
TLDR
Hey, we know you may need some great names on the spot. Get going with these ten mind-blowing fantasy team names:
Von in 60 seconds
Aaron it Out
Austin Thunders
Brady Gaga
Better Call Hall
Tom Brady: Mission is Possible
Troop Buffalo Bills
Natural Born Kylers
Baker Mayfield Warriors
Breece Hall of Fame
Fantasy football team names inspired by Players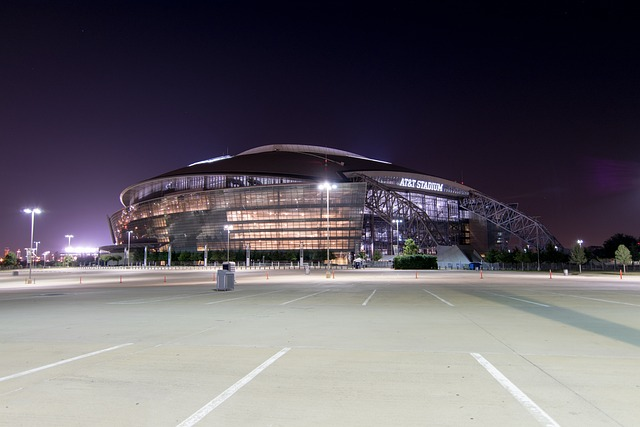 There are special, game-changing players that fantasy fans love to have. Sadly, not everyone can get them. But you can surely have a fantasy team name inspired by your favourite players. Let's roll out the list based on player's position.
Quarter Backs
Here are some popular quarterbacks and the fantasy team name they inspire:
Burrow, Beg, And Steal
Joe Burrow, Lion King
Burrowito Bowl
Dak to the future
Big Dak Vibes
Baby Got Dak
Dak & Yellow
Prescott Your Luck
Cobra Kyler
Kyler, the maker
MurrayUp Offense
Laser Tagovailoa
It Takes Tua to Tango
Pickett Lines
Kenny Pickett & Flick it
Yikes! They Drilled Kenny!
White Pickett Fence
Dakstreet Boys
Comeback to Mac
Big Mac Jones
Machine Power
Aaron it Out
Mr. Rodgers' Friends
Stafford Infection
Victorious Staffords
The Stafford Bridge
Lamer Lakes
Lamer's Great Attack
Jaleen Thee Stallion
Forgot 'bout Trey
Trey Song
Trey Vibe
TreyHive
50 Shades of Trey
The Lance Revolution
Bills Collectors
Brady Gaga
Brady Bunch
Old Los Garoppolos
El Garoppolo Loco
Jimmy G-Unit
Brady Gaga
Tom Brady: Mission is Possible
Trubisky Business
Aaron Rod
Lawrence Long Arm
The Tannehill to Die On
Derek Carrdi
Game of Mahomes
Stafford Contagion
Super Mariota Brothers
Right Justin Time
The Goff Off Gang
Brandy Bunch
King Kyler
Sire Lancelot
Duckin Darnold
Mixon It Up
Wentz Upon Time
Running Backs
Fresh Prince of Helaire
Corner Among Heroes
Sony Days Ahead
Akers Lakers
Kamara Defenders
The Breece Hall
Prince Henry's Court
The Green Dobbins
Cam and Green Eggs
The Saquon Squad
Najee's Magic
Sunny Austin City
Doctor Ek
Austin 3:16
Dillon 'Em Hard
Hard Gronk Life
Prince of Breece
Breecy Heroes
Better Call Hall
Clyde and Seek
Helaire Highway
Leaonard the Great
Fournettecation
Batman and Dobbins
Dobbin Hood
Mystic JK Dobbins
Zeke Squad
The Gian
Chimp Munks & Alvin
Outta Yo Mouth
Too Many Cooks
Austin Thunders
Hail the Great Breece
Chubbingthumbing
Hot Chubb Time Machine
Saquonda Forever
The Saquonites
Cordarrelle Jumpers
Red Kamara
Swift Kamara
Love, Light, & Kamara
Onward Christian Soldiers
Christian Missionaries
The McAffrey Thunders
Travis Scouters
Etienne Dynamite
The Cool Joes
Joe Buck
The Average Joes
Mixon Match
Journey of a Thousand Miles
Head Buried in The Sanders
See You in a Mile
Taylor Made
Taylor Soldiers
The Jonathan Taylor Group
Najee Squad
Fantasy Football Team Names Generator
Click the button to generate a name:
The Best of the Best Class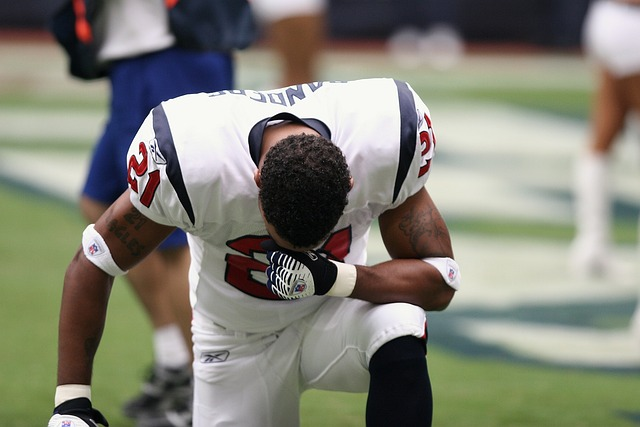 You're all set for the next season with the best NFL players. But you need the best fantasy football name to get the ball rolling. Check this list for some awesome ideas:
Matt Ryan Warriors
Myles High Club
Bad Juju Club
Tight End Zone
The Jerry Jeudy Squad
Big Buffalow Blow
A Fant Touch
Harry Kmet Sally
America Gronk Honk
Hot Lazard Beam
Hot Eyed Lazard
Najee By Nature
Dalton Our Country
Olave City
Limtless Skyy Moore
The Big Jammal Family
Jonathan Taylor Progeny
The Death Cab
Saving Matt Ryan
Russell Wilson Champions
Baker Mayfield Warriors
The Wayward Son
Not Tua Day
Dawson Knox Foxes
Amon Joy
Bad Mooney Ascension
50 Shades of Trey
Pitts Xels
Return of Patrick Mahomes
Justin Tucker Family
King Kenneth Walker iii
Hotel Motel Golladay Inn
Ja'marr Chase
Hey Darnold Boys
No Such Thing As Home
Fantasy Football Team Names Inspired By Entertainment
You can surely bring this passion to fantasy football if you love music and movies. Fans can get their NFL teams rocking with these fantasy football names:
The Home Landers
Sherlock Mahomes Warrios
Real Slim Brady
Kuppetts Master
Von Diesel
Conner Air
Streaming Hot Chubb
Meek Lambs
The Big Hunt-ers
Woods Peckers
Rescuing Terrace Marshall
We Love Ertz
Watt's My Name?
Blacked Eyed Brady
Bourne, The Ultimate
Hall of Fame
The Evans Almighty
Post Mahomes
Summer Bridgewaters
Stairway to Hubbard
Keke, Cab in 60 Seconds
Boyds to Men
Rescued by Odell
Admiral Dakbar
Funny Fantasy Football Team Names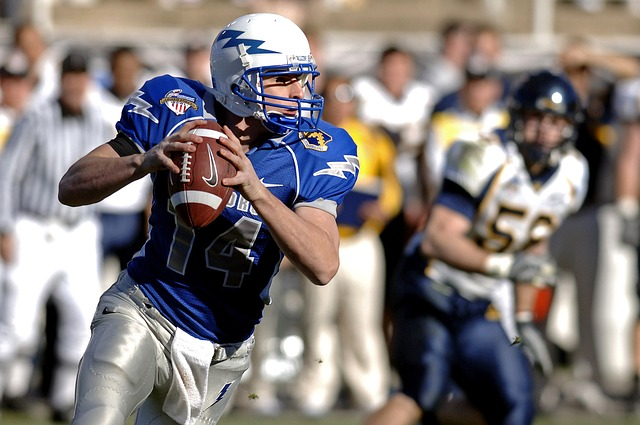 Who says you can't have a funky fantasy football team name? You can bring creativity and fun to the game with a "not-so-serious" name. Here are some funny fantasy league team names:
Matt Ryan Squad
Troop Buffalo Bills
Kyler Ring Leaders
Saving Captain Ryan
Newton Giants
General Admiral Dakbar
Kelce-3PO
A Netwon Arrives
Jimmy Neutron
Fort Knox
Elite Mother Tuckers
Mighty Cole
How I Kmet Your Mama
The Pitts Bull
Pitts & Giggles
Highway Chase
The Right Tees
The Mandatory Stafford Meeting
Adams Family
Lost Ark Sailors
Golden Tate
Gotta Thielen
Can't Keep This Thielen
Kamara Bold
Kamara Gains 10 Pounds
Murray Christmas
Frozen Eggs
Dirty Dozen
Hurts So Bad
Pro Russelling
Guess Who's Mac?
A Big Matty Ice Pack
Life's a Good Mitch
Why Always Jameis?
Just So Dak
Dakstreet Boys
Hey Henry
Naj Marshall
Ice Prince of Helaire
Chark Jaw
McLaurin Racers
Mooney Tunes
Fresh Prince of Hel
Amon On The Go
FAQ
Here are some frequently asked questions about fantasy football team names:
What are cool football team names?
Cool football team names include Clubber Langs, Sir Hits A Lot, Pylon Pythons, and Team White Meat.
What are good fantasy league names?
Good fantasy league names include Cellar Dwellers, The Human League, and The Trump Cabinet.
How do you make a funny fantasy football team name?
You make a cool name with some humour, funk, and creativity.