Fantasy Hockey Team Names: 270+ Awesome Names for Fantasy Teams‍
Written by: Hrishikesh Pardeshi, Founder at Flexiple, buildd & Remote Tools.
Last updated: Apr 03, 2023
Fantasy hockey team names are sure firepower for an exciting NHL fantasy season. They come in different forms and flavors and can propel you to be the ultimate champion. But, it could be taxing to place your fingers on the perfect name for your fantasy team.
Don't worry. We've got your back. We provided incredible lists of fantasy hockey names. Skate on to uncover them.
TLDR
Rushing to get some cool names for your team? Check this cheat sheet for the perfect fantasy team names:
Staal Tactics
Gionta Fly
Door Bangers
Gudas Gold
North Kariya
Bleacher Blums
Best Fantasy Hockey Team Names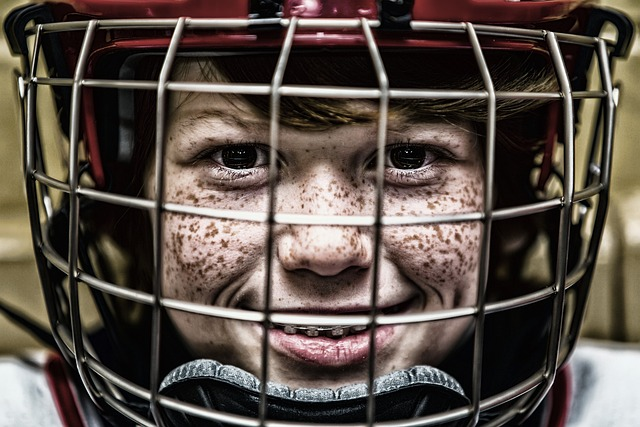 The best hockey teams share a common trait: they have the best team names. Here are some iconic fantasy hockey team names:
League burners
Kreider Die
Cool Skaters
DeBrincats N Dogs
Living Stone
Up D Thatch
Top Seiders
Rust Bucket
Jesper D Dog
2 Guns Down
The Ott Man
Doughty Deeds
California Golden Seals
Quebec Bulldogs
Montreal Maroons
Hartford Whalers
Montreal Wanderers
Moritz D Merrier
Cool Fakers
Last Defencemen
Golden Wingers
Bull Fullbacks
Absolute Prust
Team James Erixon
Runnin' DMSteen
Whole Lotta Love
Pallet Riders
GatOff My Lawn
Chief Kahuna
Ivory Giants
Battle Warriors
Win In 60 Seconds
Glacier High Water
Staal Tactics
Unstoppable Champions
Eberle Pearls
Stone Markers
D Polymath
Bomb Bangers
Bob Cat Pajamas
Dark Matta
Hockey Team Names Generator
Click the button to generate a name:
Funny Fantasy Hockey Team Names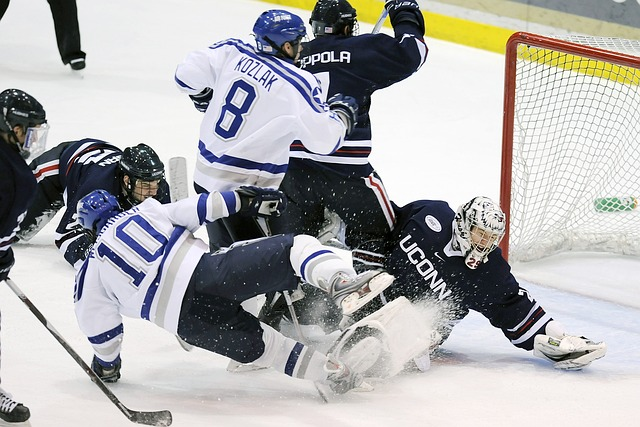 Make your entire NHL fantasy draft and rivals giggle with funny team names. Check out this list:
Hamburger Heroes
Burnt Brunners
Beardless Men
Probert Etiquette
Sharpnado
Bust A Kapanen
Shipping N Yandle-ing
Pimpin' Ain't Parise
BettMan Returns
ClutterBuck You
Backes Spasm
Ant Men
Antti Matter
At D Helm
Black Line Bandits
Chicken Republic
Doan N Out
Coffey Break
Drunk Dahlin
Dropping Klefboms
Marleau Glass
Nikitin Fit
Reto Rooters
Peker Heads
Sally Salad
Cale Cream
Bratt Dolls
Owen Power Up
Forget Parise
Mad Heeter
Stripped Zegras
Killer Snipe Celly
D Nurse Bus
KenChucky Chicken
Tanev Resting Face
Kane Is Abel
Ranger Things
Coyle N Strike
Your Step Sun
Toews Me Bro
Barbie Cubes
Phaneuf Said
Bjugstad Bites
Good Fantasy Hockey Team Names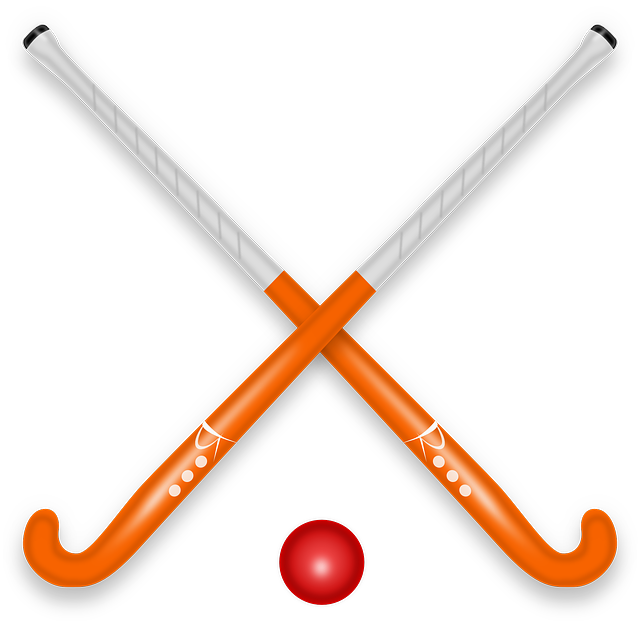 A good team name is vital for your NHL fantasy season. It sets you on the winning track for every match. Here are some examples:
Waiting 4 Gaudreau
Acrobatic Wingers
Scary Barrie
Rock Star
Gotcha Babe
From Boys 2 Men
Kimmo Therapy
D Biega Bang Theory
3rd Line Defenders
Krugs Not Drugs
Semyon Say Yek
Hockey Balboa
Con Artist
Keep Auston Weird
Meet Ur Makar
Cruel Sticks
Sid N Superego
Get Ovech Here
Roman A Clef
Egyptian Candles
Tkachukles
Bad Barkov Bite
Kith N McKinnon
Tip Kaprizof
Atkinson Diet
Carlssons Of Anarchy
Breaking Saad
D Saad Cafe
Best Hockey Player
Blue Line Bandits
Wu Tanguay Klan
Going Liongo
Bleacher Blums
Fehr Away
Honey Nut Chelios
Ladd B4 Time
Fasth N Furious
Gionta Fly
Thriving Heroes
Bad Ballas
Music-Inspired Fantasy Hockey Team Names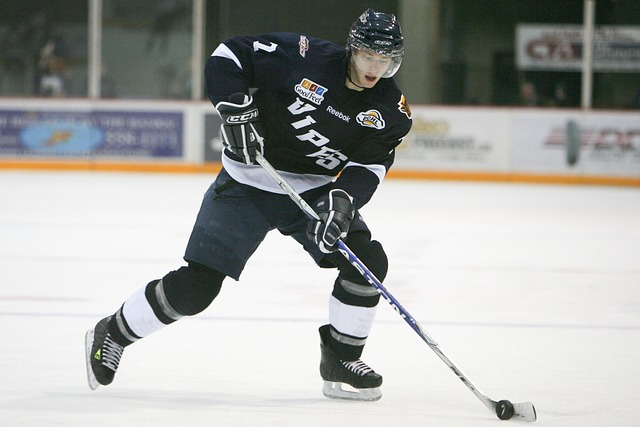 Music-inspired hockey team names are memorable and pleasant to the ears. Use this music-inspired list to craft your fantasy team name:
Sound Smashers
Rock Gardiner
Fast Like Jagr
Lazar Bomber
Hull N Oates
Always Love Hockey
Forever Young Ballas
Doan Bring Em Down
Baby's Goc Song
Rock N Roll Bangers
Team MJ
Dolly Pardy
Cool Like Zart
Big Johann Bach
Classic Players
Killer Beats
Disco Dodos
Hop N Hip
Smooth Criminals
Golden Stringers
Love Ma Baby
The Temptations
The Bee Gees
American Patrol
Mariah Hockey
Raging Violet
BillBoard Warriors
Cool Soul Takers
D Jazz Rockers
Wanna Be A Rock Star
Film-Inspired Fantasy Hockey Team Names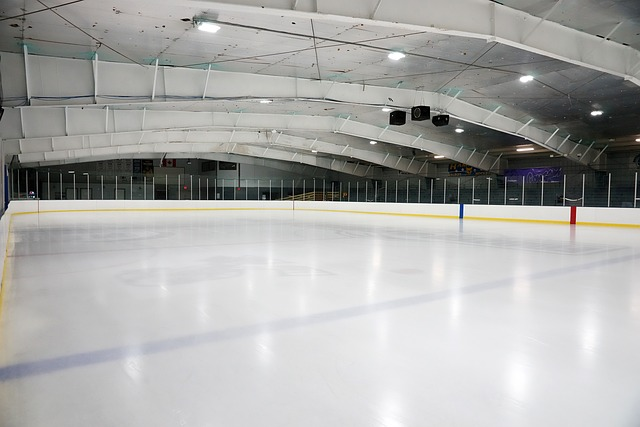 Do you love movies and hockey? You can combine your two loves by creating a fantasy team name. Here are some film-inspired NHL fantasy team names:
Gudas Gold
Burns Notice
Gods Of War
Thor's Warriors
300 Spartans
Lion Kings
Dennis D Menance
Titanic Drifters
Hockey Alone
Born 2 Rule
Killer's Target
Star Warriors
Casino Royal Players
Sharp Shooters
D Transformers
V For Vengeance '
D Unleashed
Team Hot Fuzz
Iron Men
Collateral Damage
Crouching Tigers
D Rundown
II Burning Blade
Burn 2 Fight
Crank Heads
Silent
Flying Daggers
Bad Boyes
Hockey Express
Wanted Stars
D Big Stan
Cool Fantasy Hockey Team Names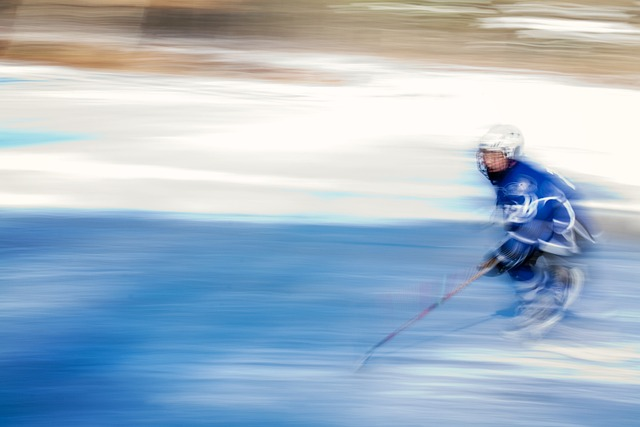 It doesn't have to be ice hockey to stay frosty. We've some cool fantasy hockey team names for you. Make your players chillers with this list:
No Kap
Dis Team Slaps
Hard Boyled Eggs
Door Bangers
Lafleur Power
Doan Stop Believin
Little Pionk Houses
Rotating Staal
Orr Diggers
Shooksterkins
Jakob Squad
NHL Biggies
NHL WannaBees
Toews N Confused
Boll Movement
Kessel Run
Strong Coffey
North Kariya
Jagr Bombs
Dream League Heroes
Paille Rider
Voodoo Dowells
Game Changers
Shattenkirks Bed
Deeds Done Dirt Cheap
Doughty Deeds Done Dirt
Icin' On Da Cake
D Gordie Howrambes
Juice Me Baby
Northern Lights
No RegretzyN
Injury Time Winners
Husso Forever
Hu Say Wat?
Chirot 2 Know
Vranarexia
Bertuzzi N Ernie
D Big Stan
Day Stars
Happy Jimmies
Blackhawks Fantasy Hockey Team Names
Keep your opponents shaking in fear with a formidable team name. Get inspired with these Blackhawks fantasy hockey team names:
York Rangers
Own Way
Arcobello De Triumph
Holy Roy
Weiss Guys
Saad Excuse
Towers In Water
D Kessel Run
Rusty Neva Sleeps
Markin D Middle
Lash It Down
Free Folins
United We Stand
U Kane Bank On It
Big Wary Wolves
D Kane Annites
Trigger Fingers
Ares Holes
Hull Of Flame
Hull Boyes
Hull Aballoo
Hippy Kuempers
Mountain Campers
Oh Sane Bolt
Oh Say Kane Josi
Roman Reign
Uther's Translation
Zibanejad Bears
2 Grill A MockingBird
Cross Bow Masters
D Luongo Shot
Just Met U
Dis Is Krejci
Postma Rings Twice
Leedy Zepelin
Grease N Skids
Smokin' Budjar
Clever Fantasy Hockey Team Names
Want to sound smart amongst your opponents? Consider using these clever names for fantasy hockey teams:
Battered N Feathered
No Rest 4 D Fleary
Isaac Aniniemov
Fire Burns
Strike Force
Chewbarkov
Sports Boys
Feelin Like A Rock Star
Eberle Hills
Parenteau Guidance
Stepan Stone
Foul Play
Empire Hits Backstrom
Slim Bettman
Jazz Askin
Zoombie Noodles
Beverly Hills
Team Oshie
Frantic Gators
Salty Warriors 
FAQ
Wow. Great job sticking with us to this point. Have some questions about fantasy hockey team names? Check out these frequently asked questions about fantasy hockey:
What is hockey?
A hockey game is a fun sport involving two teams of 11 players each. Using hooked sticks, the players drive a small hard ball toward their opponent goal post.
How long does an NHL game last?
An NHL game consists of three periods spanning 20 mins each and two intermissions.
What are the types of hockey?
There are several types of hockey. Some common types are ice, field, and roller hockey.