The Best Key and Peele Football Names for a Fun NFL Season‍
Written by: Hrishikesh Pardeshi, Founder at Flexiple, buildd & Remote Tools.
Last updated: Mar 30, 2023
Find out the best Key and Peele Football Names in this blog.
Key and Peele (shortened to K&P) is US comedy series developed by Jordan Peele and Keegan Michael Key. The comic duo started the K&P series for comedy central in 2012. It ended in 2015 after running for five seasons with 53 episodes.
Key & Peele sketches involve a dynamic comic range involving goofy gangs and hilarious political skits. One of their rib-cracking sketches focused on the team names of college football players. Read on to have a sneak peek at the hilarious K&P episode.
TLDR
Here are some Key and Peele football names you can use right off the bat:
D'Marcus

Tyroil

Hingle

Beezer

Dan Smith
Key & Peele East West College Bowl (Episode 1)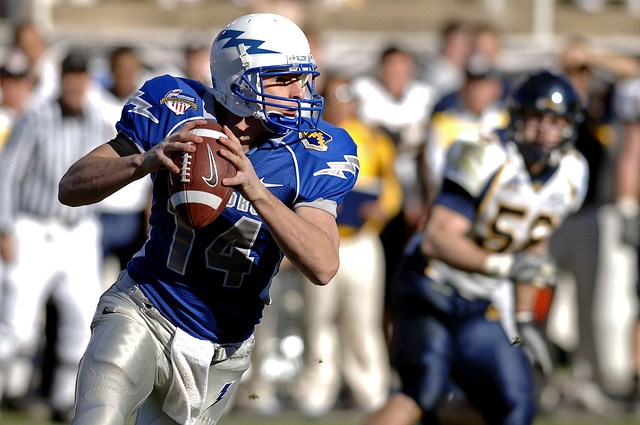 The first episode of Key & Peele East/West College bowl sketch came out in 2012. The sketch show kicked off with a brief introduction of the commentators. They introduced the college bowl team, starting with players from the East.
East Team Players' Names
Here are some East college players and their institution
Miami D'Squarius Green Jr (fr0m University of Notre Dame)

Ibrahim Moizoos (from the University of Tenessee)

T.J. Jackson (from Wayne State University)

Jackmerius Tacktheratrix (from Michighan State University)

D'Jasper Probincrux III (from South Carolina State University)

Davoin Shower-Handerl (from the University of Southern Mississippi)

Leoz Maxwell Jilliumz (East Carolina University)

D'Isiah T. Billings-Clyde (from Coastal Carolina University)

T'Variuness King (from Merrimack College)

D'Marcus Williams (University of Georgia)

Tyroil Smoochie-Wallace (University of Miami)

Hingle McCringleberry (Penn State University)

Javaris Jamar Javarison-Lamar (University of Middle Tenessee)

Xmus Jason Flaxon-Waxon (Calfornia University of Pennsylvania)

L'Capentron Dookmarriot (from Florida Atlantic University)
Football Names Generator
Click the button to generate a name:
West Team Players' Names
Here are some West college team players' names from the fantastic sketch:
Sequester Grundelplith M.D. (from Adams State University)

Beezer Twelve Wsaingbeard (from Jones College)

Saggittariutt Jefferspin (from Texas A&M University)

Donkey Teeth (from Boise State University)

Dan Smith (from Brigham Young University, aka BYU)

Quatro Quatro (from San Jose State University)

Shakiraquan T.G.I.F. Carter (from the University of North Arizona)

Ramzmataz Buckshank (from Stanford University)

Scoise Vileciraptor Maloish (from South Dakota State University)

The Player previously called Mousecop (from the University of Missouri, Colombia)

T.J.A.J.R.J. Blackslashinfourth (from Albion College)

X-Wing @Aliciousness (fr0m Missouri Western State University)

Torque Lewith (from Nevada State Penitentiary)

Swirvithan L'Goodling Spatt (from Saskatwechewan University)

EEEEE EEEEEEE (San Diego State University)

D'Glester Hardukinchud (from the University of Wisconsin)
Key & Peele East West College Bowl (Episode 2)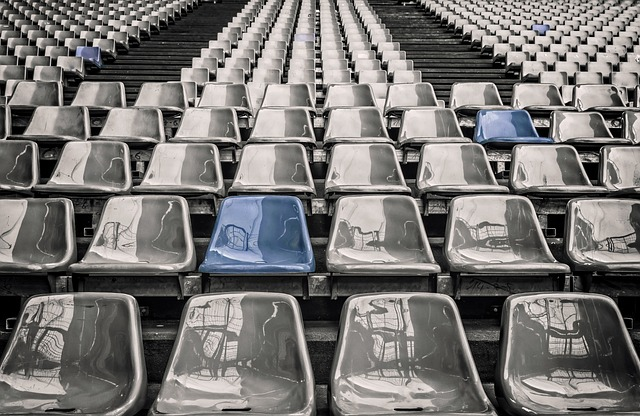 The second episode featured K&P, the perfect comic partners. It was released in 2013, and it has over 27 million views.
Let's consider the names of the East and West College football players.
East Team Players' Names
Here are the college bowl players' names from the East:
Fudge

Farrell Plugins

Cartoons Plural

Jammie Jammie-Jammie

Blyrone Blashinton

Bisquiteen Trisket

Elipses Corter

Bismo Funyuns

Mergatroid Skittle

Catholic Mango

Nyquillus Dillwad

Quizzmntodd Bidnes

D'pez Poopsie

Goolius Boozler

Coznester Smiff

Quackadilly Blip
West Team Players' Names
Here are some West collegiate bowl players' names in the second episode of K&P East/West College Bowl:
Morse Code

WingDings

Equine Ducklings

Ladanifer Jadaniston

A.A. Ron Balakay

Benedict Cumberbatch

Firstname Lastname

King Prince Chamermaid

Dahistorius Lamystorius

Eqqsquizotine Buble Schinslow
Goofy Football Names
Here are goofy football names Inspired by real teams and players:
Baby Chark

Russell Sprouts

One Tyreek Hill

Waddle Vision

Meet Jared

Chasing Waterfalls

Team Razzle Dazzle

We Are Marshall

Games Of Jones

Knoxed Up

Cup Of Joe

Taylor Park Boys

It's The Pitts

Miles To Go

Follow D Sermon

Tonyan

Brining' Up D Grier

Notre Damien

Ertz Wentz & Fire

Highway 2 Bell

Aaron It Out

Allen D Family

Herb Ur Enthusiasm

America Gronk Again

Men Of Steel

Murray Up & Wait

San Francisco Boyz

Leader Of D Park

Card Against Humans

BuffaLow Blow
Key and Peele's early viral Hits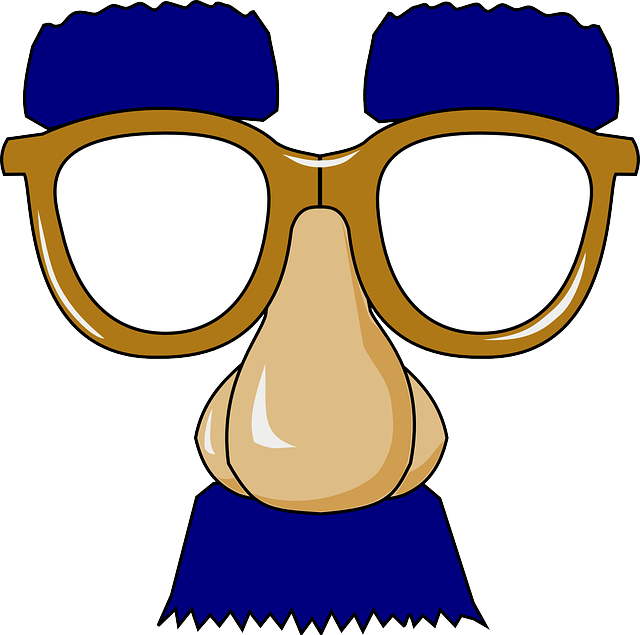 K&P creates nice comic premises, which often have sequel sketches. Here are many people's personal favorite sketches:
Obama Meet and Greet

Fight Prep

Substitute Teacher

Make-A-Wish

Prepared for Terries

Killing an African Warlord

Insult Comic

High on Potenuse

Feminist Pirate Chantey
Key and Peele Top Recurring Characters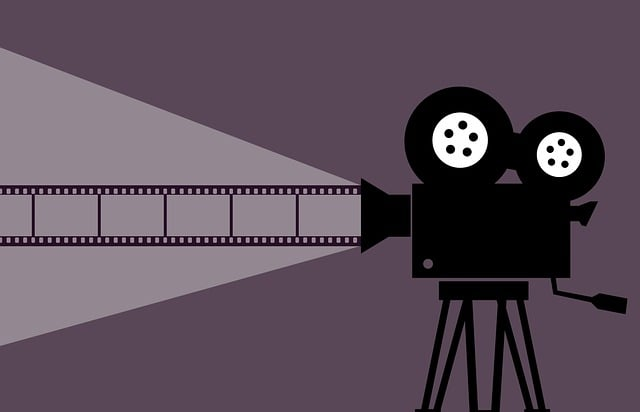 K&P, the great comic monikers, have some special recurring characters. This well-crafted characters spiked up the fun in some of their best sketches. Here are some of them.
Wendell Sanders

Peele's tragic nerd Wendell is a fantasy-obsessed character that often comes off sad. Wendell appeared in "the power of wings," "Wendell orders a pizza," and "Wendell's broken superman bed."

Mr.Garvey

Key's no-nonsense high school teacher is a great sketch in the "substitue teacher" episode. Mr.Garvey surely knows how to pronounce his students' names even though he misses them completely.

Carlito

Carlito is desperate to show his "loco" gang that he's still in the game after a new initiate arrives in "Loco Gangsters."

President Obama

Peele gives a very nice impersonation of former US president Obama. He played the role in "Obama Meet and Greet," "Obama's Anger Management," and "Obama's Anger Translator."

Levi and Cedric

Two dudes share funny moments in several episodes like "lightning in a bottle," and "when your friend goes steampunk."

Vandaveon and Mike

Key and Peele play another duo comic character. They feature in several hilarious episodes.
What is Comedy Central?
Launched in 1991, Comedy Central (CC) is a cable channel and leading brand focused on comedy shows. Paramount Global owns CC, which supported the K&P show.
However, K&P ended in 2015 as Jordan and Keegan had new and different artistic endeavors. Other CC shows include Young Sheldon, Family Guy, and The Office.
FAQ
Here are some frequently asked questions about the Key and Peele show
Who's Jordan Peele and Keegan Michael Key?
Jordan Peele is an American comedian, filmmaker, and actor. His co-star in K&P, Keegan Michael Key, is also an American screenwriter, comedian, and actor.
What is the East-West Bowl?
The East-West Shrine bowl is a vital part of American football. Since 1925, it has helped present the next generation of quality NFL stars. An invitation to partake in the event is a golden opportunity for top-quality senior collegiate football players to display their skills in the presence of top NFL teams' representatives.
Players' performance impacts their chances of having an NFL career. Many pro NFL players like John Elway, Lawrence Taylor, and Gale Sayers participated in the East-West Shrine Bowl.
Is East-West Bowl Real?
Yes, the East West bowl is real.
Is Key & Peele a reality television show?
No, Key and Peele is not a reality TV show. It's a comedy TV series developed for Comedy Central.