450+ Fantastic Team Names for Girls (2022)‍
Written by: Hrishikesh Pardeshi, Founder at Flexiple, buildd & Remote Tools.
Last updated: Mar 24, 2023
Good Team names for girls concisely capture the purpose of the group. They tell the world what you aim to achieve in a few words. But besides clarity of mission, team names also build collaborative team spirit.
Getting the perfect girls' group name is challenging. You may think, "how can anyone clearly get the purpose of my team in just four words?" We understand your need and draw out lists of rock star team names for women.
Tag along as we uncover the best names for your Go GETTER girls' team.
TLDR
Do you need some cool women's team names right now? Here's a cheat sheet:
Rocket Punch
Red Rangers
Sugar Plums
Style Queens
Night Ninjas
---
TABLE OF CONTENTS
---
Funny group names for girls
Funny group names help calm the heat of intense moments. With them, a looming deadline is not all gloom and doom.
Here's a list of hilarious women's group names for your group:
Junk Yard Divas
Live Wire
Back Alleys
Hot Spots
Comebackers
Benchwarmers
High Fliers
Grass Stains
Bubble Guppies
Lemonades
Deadly Exclusives
Ghost Mode
Pretty Illusion
Heart Warmers
Blockheads
Donut Call List
Civil Transgressors
Funky Monks
Just Do It
Plain Janes
Happy Feet
Firecrackers
Kick Chicks
Barney's Barbie
Fire Stars
Bubblicious
Cheetah Chicks
Locker Room Ladies
Purple Puppies
Dynamite Divas
Rocky Rockstars
Shut Up & Bounce
The Rack Pack
Ice Punch
Vampire Bats
Moon Shooters
Slow Sluggers
Big Bad Gang
Dirt Devils
In A Pickle
Frozen Dozens
Worm Burners
Bad Defenders
Sea Travelers
Slam Dunks
High Flyers
Globe Trotters
Bricklayers
Rebounders
The Interference
Highway Bandits
The Blitz
Razorbacks
The Boilermakers
Goal Posters
Split Enders
Creative team names for girls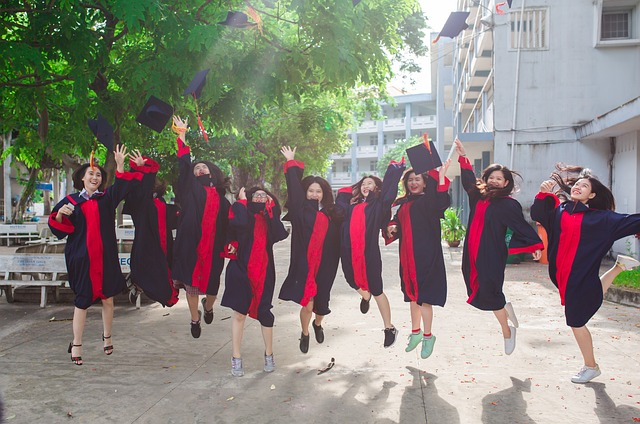 Show your genius with cool creative women group names. They tell people you've got smart team players.
Here's a list of creative women's team names to show your team's got a high IQ level:
The Wise Women
Victorious Secrets
Dream Girls
The Beast Teas
Blues & Bells
Garden Club
Crafty Creators
White Wolves
Rainbow Rhinos
Smart Eagles
Harmony Heroes
Dragon Lords
Fire & Ice
Space Babes
Samaritan Women
Wise Wolves
Sonic Sisters
Newcomers Club
Stardom Famous
Ultimate Champions
Flawless Victors
Black Magic
Diamondbacks
Cute Cubs
Pretty Pearls
Lucky Stars
Garden Club
Bumble & Stumble
Cotton Candy
Girls On Fire
Riot Stoppers
The Aristocrats
Armored Titans
Seoul Soul
Dynamic New Chicks
Sealed Lips
The Avengers
Selfie Barbie
Twisted Sisters
Sassy Ladies
The River Vixens
Crash Gang
Trivia Tramps
Rocket Punch
Wonder Women
Crew Fantastic
Purple Puffs
The Best Wings
Cool Unicorns
Mama Angels
Hoop Hoppers
Best Women's Team Names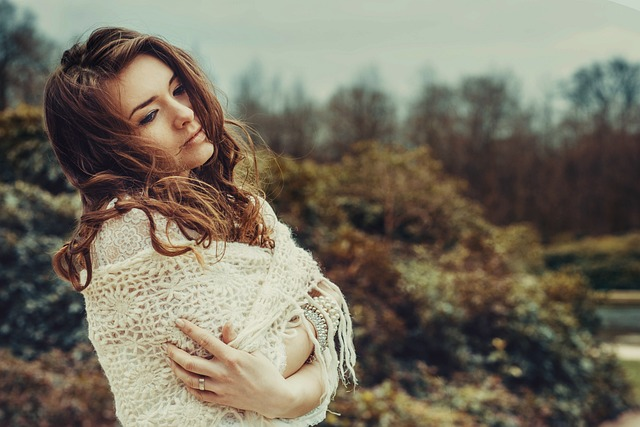 Want to be in the league superstars, doing something extraordinary? Consider this list of the best team name ideas for girls:
Shooting Stars
Wildcat Women
Pride N Power
Trouble Tribe
Night Fighters
Salvage Souls
Fair Fairy
Beyond Blonde
Sweet Storm
Twisted Fate
Feisty Firecrackers
Pink Pride
Babes Got Brains
Steel Starlets
Vexed Vixens
Hurricane Hustlers
Lovable Ladies
Gentle Girls
Sweet & Sassy
Droll Dolls
Swift Chicks
Slick Chicks
Firecracker Makers
Hot Plush & Funky
Furious Females
Pluto Princess
Saturn Surfers
The Flaming Birds
Cool Kitties
Galactic Invaders
Cherry Bombers
Lunar Ladies Love
Easy Earthlings
Gemini Gems Club
Lost Girls Of Arizona
Great Whites
Cunny Crocs
Venomous Vipers
Pretty Poison
Mrs. Meteors
Black Mambas
Swan Goals
Brunch Crew
The Loft Mates
Cool Babes
Gwen Wen
Red Ladybugs
Awesome Blossoms
Beast Friends
Pretty In Pink
Cute Girl Team Names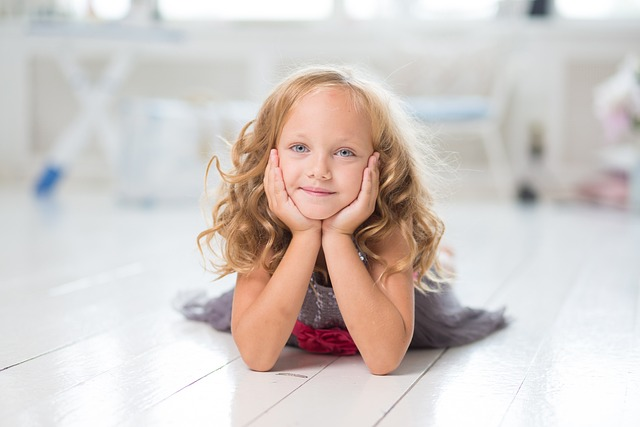 Cute names are cool for work or social groups. Check this list of cute girl team names for your WhatsApp, Snap Chat, and other social media groups:
Country Ladies
Buzzing Bees
Cuddle Lovers
California Chicks
Shy Divas
Crazy Cupcakes
Bumble Gums
Drama Queens
Honey Bees
Lady Rangers
La Ladies
Blue Birds
Hot Tacos
Lil Cuties
Drama Girlz
Weekend Lovers
Express Chicks
Pretty Barbie Rock
Hot Flamingoes
Sunshine Faces
Sweet Potatoes
The Superstars
Snow Lilies
Iron Rose
Dragonflies
Glossy Lips
Golden Chicks
Powerful Matriarchs
Howling Wolves
Strong Felines
Furry Felines
Star Power
Runnin' Sharks
Treasure Chests
United Women
Big Baby
Lost Hearts
Chicks Clique
Bookworms
Alice Allies
Burn Baby Burn
Blazed Up
Black Magic
Pretty Dolphins
Leatherheads
Glitz Girls
Fancy Boots
Lady Lions
Dream Team
Fearless Felines
Unique Girls Group Names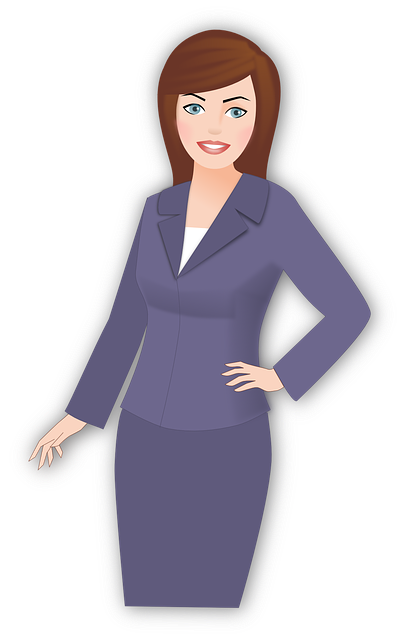 Unique female group team names are catchy and spike members' special sense of purpose. Here are some ideas to form a unique women's team name:
Run Raggeds
Single Pringles
Great Beyond
Fly Girls
Happy Dolphins
Electric Girlz
Golden Mermaids
We Turn Up
Flaming Goals
The Top Dogs
Blazing Femmes
Langotiyas
Sweet Spice
Salad Cream
Tasty Ramen
Relief Cops
Brutal Measures
Midas Touch
Stingrays
Flower Power
Master Chef
Keyboard Warriors
Girls Guild
Short Cuts
Queen Muffin
Nerdy Queens
Pink Pexels
Bold Dreamers
Honey Oats
Wild Lovers
Wide Heart
Fantastic Felines
Social Chicks
Groovy Girlz
Coffee Clubs
Violet Valetta
Fiery Hawkeyes
Bloody Crowns
Dragon Fly
Chatty Chicks
Iron Monkeys
Slay, Study, Replay
Backstreet Girls
Too Hot To Handle
Hippie Chicks
Leading Ladies
Aqua Women
Superbowl Babes
Slayin' Always
The Golden Trio
Popular Female Group Team Names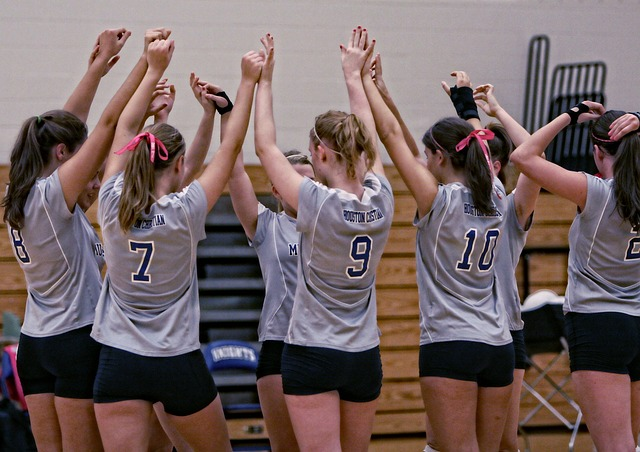 Say the name "Mariah Carey," and you've got people thinking about the world-class female singer. You can tap into this kind of fame with popular names.
Stay famous in your space with this women's group name list:
Shakespeare Girls
Cute Club Chicks
Pantsuit Sisters
Speedy Girls
Super Cuties
Bobcats
Rock Sisters
Destructive Divas
Rib Crackers
Hops Scotch
Dreamland Heroes
Whinny Winnies
Blue Jets
Blue Lightning
Game Of Girls
Salty, Sassy, & Slick
Pink Aliens
Ticking Bomb
Chocolate Crew
Craftswomen
White Ice
Pie Lovers
Smart Business Women
Young Champs
Karate Girls
The Support Bras
Missionary Community
Downtown Girls
Cool, Kind, & Caring
Dark Magic
Spice Girls
Lying Lips
Sisters Helping Misters
Curly Hairs
Zodiac Signals
Mercury Warriors
Carbonized Blades
Bad Bandits
Raging Revolters
Angry Agitators
Mad Menaces
Young Tarts
The A-Team
College Chicks
Village Villains
Lethal Weapons
Outlawed Wanderers
The Shakedown
Trailblazers
Kryptonite
Clever Girls Team Names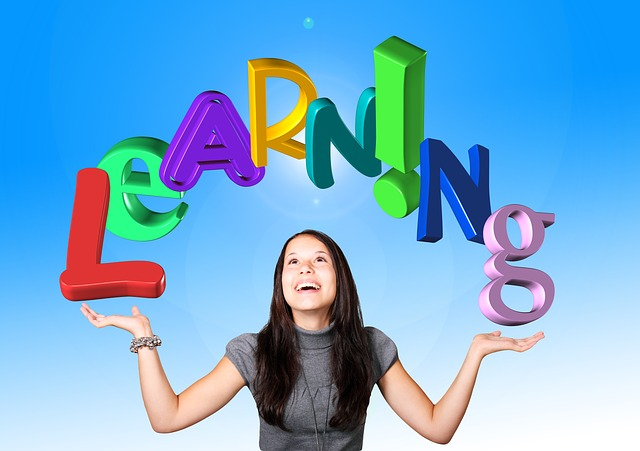 Clever women team names indicate your team's got big brains. It shows you've got something intelligent going.
Here are some clever team names for girls:
Goal Getters
Genius Intentions
Foxy Force
Brilliant Barbie
Bird Of Prey
Sly Slayers
Grey Wolf Pack
The Oversleepers
Bleeding Hearts
Infinity
The Hot Shots
Lucky Ladies
Wild Cats
Innocent Girls
Legends Of Tomorrow
Sorcerers Secret
The Insomniacs
Family Bush
Queens In Boot
Ladies Circles
Happy Roasters
Rising Vengeance
Hallow Soldiers
Kickin' Softly
Slow Poison
Warrior Spirits
Unstoppable
Expendable Babes
Scarlett Symphony
Overshadowed
Glitter Girls
Princess Power
Sweet Swans
Bribe Tribe
Drone Dolls
Here To Slay
Slick Clique
Mountain Sisters
Mighty Mavens
Cherry Chicks
Earth Girls
Queen Bees
Fancy Pants
Pink Ladies
Wise Women Gang
The Archer's Eyes
Epic Emeralds
Collision Course
Hot Lockers
Lucky Lucy
Cool Girl's Group Team Names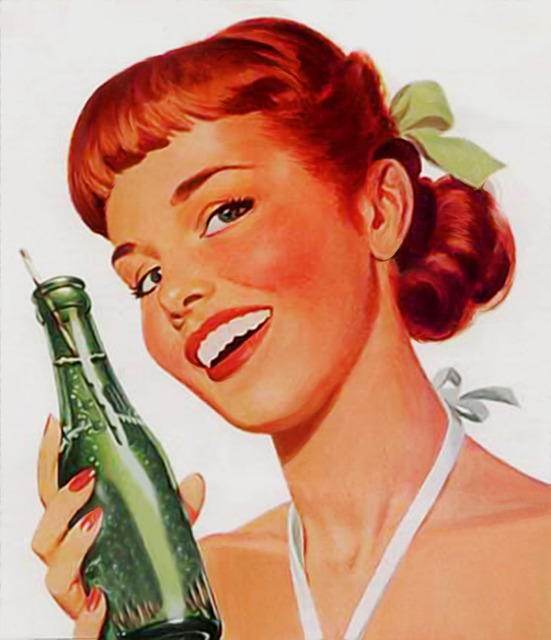 A cool women team name brings chilly vibes when called. It's got people wondering how you always stay frosty.
Check this cool women team name list:
You Got Talent
American Idols
Dangerous Divas
Aztech
Electro Girlz
Howling Hyenas
High Impact
Poison Ivy
Wild Fangs
Southern Belles
Plush Babes
Bottom Barrel
One Hit Wonders
Trouble Shooters
Deadly Silent
The Exterminators
Prodigies
The Shakedown
Girl Gang
American Girls
Lemon Drops
Fearless Pharaohs
Scorpion Stingers
Wild Thorns
Girl Pop Squad
Just Plain Mean Girls
Babe Bunch
Lady Boss
Fembots
Hustlin' Honey
Pink Prose
Jelly Belly
Swift Arrow
Concealers
Smoke Gunds
Dazzling Diamonds
Leading Ladies
Funny Bunny
Spice Girls Squad
Venus Vixens
Saturn Sisters
Aftershocks
Saddle Tramps
Lil Daisies
Charming Chicks
Wear Pink Hats
All Girls Team
Flat Out Females
Grim Growlers
Holy Smokes
Powerful Women Group Names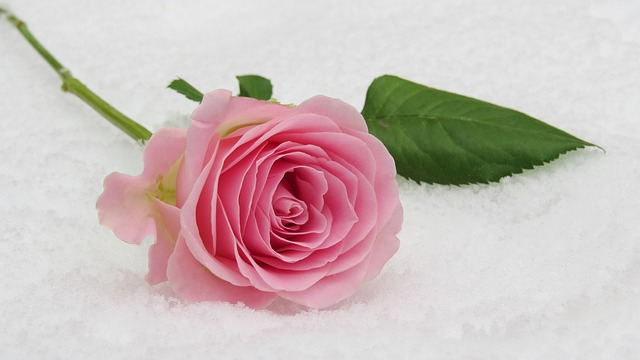 If you're in a powerful, no-nonsense girls team, then you need a powerful team name. Power through this list:
Savage Sisters
All The Single Ladies
Borderless Blondes
Ceiling Breakers
Earthly Overlords
Oh My Girlies
Successful Sisters
Mermaids Connect
Cakes & Cookies
Chess Chicks
Hail Marys
Ginger Sisters
Run & Gun
Sunny Southern Sisters
Kiss Please
Fast & Curious
Gossip Girls
Lady Incredibles
Fire Power
Mega Minds
Donut Duchess
Twinkle Stars
Gemini Girls
Focus Fairies
Magic Managers
Pacesetters
Flying Kicks
First ladies
Women With Wit
Soccer Rockers
Ivy Idols
Scandalous Babes
Polar Pandas
Lady Leopards
Divas Fever
Rough Riders
Iron Ladies
Lemon & Lemonades
Sparrow Sisters
Mighty Marry
Crazy Case
Rack Pack
Happy Chicks
Super Women
Ninja Girls
Party Divas
Sports Team Girls
Tall Dolls
Treasure Chests
Mamma Mia
Other Awesome Naming Ideas for Women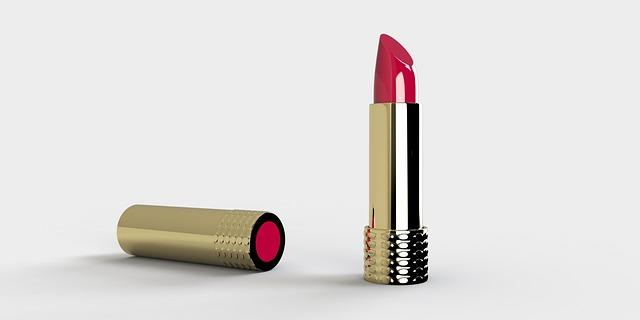 You can get awesome names for girls festive seasons, good delicacies, movies, space, and more.
Check these cool team names for girls:
Astro Angels
Hot Vaders
Mars All Stars
Nosy Nebulas
Lunar Stars
Planet Champs
Smart Stars
Mercuraiders
The Invaders
Flickers
The Tuna Tasters
Rib Rubbers
Burnt Butts
Lady Tuna
All Guns Up
Avalanche Cook
Snowflakes
Jingle Bellas
Fruitcakes & Salad
Cool Carolers
Polar Bears
Madagascar Pengions
Candy Canes
Merry Queens
Blasting Blizzards
Mountain Elves
Christmas Lovers
Not So Happy Feet
Fan Girls
Independent Ladies
Miami Hot Mamas
Terrible Tribe Warriors
Hot Flash
No Nonsense Group
Boss Girls
Wonder Women
No Group Name Allowed
Coolest Cute Team
5 Steps to Create A Team Name for Girls
Here are five steps to creating unique team names for girls:
Understand your audience
Think about what makes your group special
Include some fun or hilarious words
Pick a name that's simple and short
Know your team goals
FAQ
Here are some frequently asked questions about team names for girls:
What's a good girl team name?
A good girl team name clearly captures the purpose of the team. Some examples are Armada, Chaos, and Aces.
What are names for ladies best friends?
Some name for ladies best friends are Queen, Senorita, and Bestie.