Twitter Names: How to Create a Suitable Username for You‍
Written by: Hrishikesh Pardeshi, Founder at Flexiple, buildd & Remote Tools.
Last updated: Mar 30, 2023
Find great Twitter name ideas for a perfect handle.
Choosing a Twitter username has ruffled many people's feathers on the blue "bird app." You may wonder what it means and how to create one that captures your purpose on the platform.
However, finding the right Twitter username for you should be an exciting journey. So, we provide great Twitter username ideas and tips for forming the perfect one for you.
Read on to discover the lists of Twitter username ideas to inspire you.
TLDR
Do you want some username ideas right off the bat? Check this list below:
thetechguy

muffin_man

Masterchef

sandy_sandwich

sheilababy
Best Twitter Usernames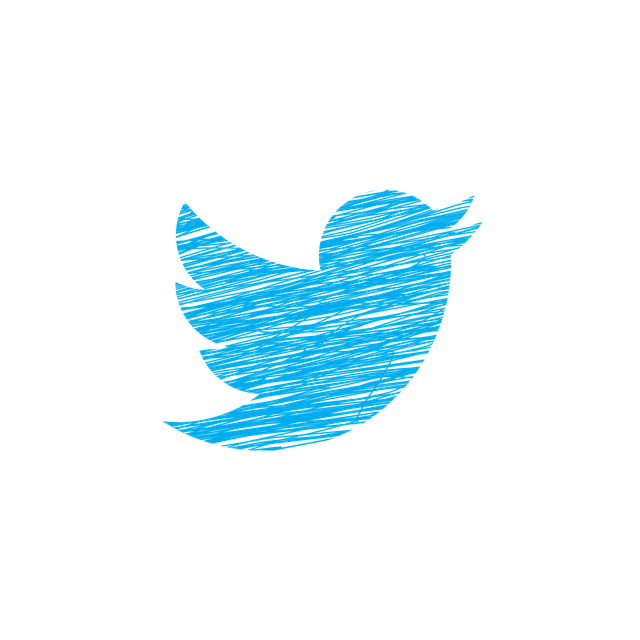 Whether it's a Twitter space or community, keeping up with activities on the platform could be challenging. However, the best username helps your audience easily remember you and what you do.
Check this list of the ideas of the best Twitter username ideas:
MrFamous

TheCoolCat

LA_Babe

TheCrazyOne

Cool_Shark

MamaBear

LA_Girl

PinkLady

FunBringer

GentleJack

HappyChap

HappyFeet

MrNerd

CoolPants

NightRdier

SocialBoy

MechanicMike

JakeBond

WendyWhiteHouse

HotChoco

AddSomeCream

PaulSkyWalker

InternetDad

ShyGuy

MagikMike

BadBabe

CharlieDPrince

2Cool2Quit

CoolTulip

Lov&Light
Twitter Usernames Generator
Click the button to generate a name:
Aesthetic Twitter Usernames
An aesthetic username makes your Twitter account sparkle. You can steal the spotlight with these aesthetic name ideas:
Diamondhands

ColdLover

RedRoses

SunshineSarah

CloudCity

PinkCastleQueen

FlowerGirl

LovelyPassion

CrazyRuler

WishMaster

ArmoredLove

BeaconBoss

PineapplePrincess

FamousFiona

TurkeySandwich

LilBabyShark

RunningGuns

PandaHeart

BigDreamer

CheeseNCookie

HawkEyes

SpongeBabe

GoldenBulls

Naughty Nun

EaglesPower

BakingBrad

TheHonestMan

DonutLover

CrazyPanda

RockingRollers
Cool Twitter Usernames
Whether you're a business guru or comedian, a cool Twitter username makes your presence chilling. See this list to get inspired.
BadBoss

NapKing

DaFashionista

CutiePie

LadyGaga

FizzyDrink

BookWorm

PizzaPrince

NorthLight

Pixie_Dixie

Chop_Norris

ChopSuey

MasterChef

FairBaby

CastorDogs

MrRobot

MonkeyMum

MoneyMakers

FreeHugz

Babushka

CoolBarbra

BigMacDeal

BroCode

Chin_Kim

Chillin_Cats

Baby_Doodle

Banana_Guns

HeroReborn

A_Team_Warrior

EverybodyLovesChris

HeartAttacker

Coffee_Kofi

DMedaillion

GhostTownWalker

MrNoFace
Good Twitter Usernames
A good Twitter username is great for different purposes, like marketing, sports, homemaking, and tech. Here's a list of good Twitter name ideas:
WonderGal

TechExpert

MovieKiller

GirlyGamer

ForestHunter

SassyQueen

AvergeJoe

SingleLover

MakeUpJunke

FitFam

PuddingNPork

IceCreamLand

CakeCheeseNChills

LemondeBabe

MisterMacaroni

StrawberryCandy

HoneyBunny

AdorableCats

PrettyButterfly

SunshineWonder

Diva_In_Dallas

CuteAngelFace

ScubbaSteeve

JamesBorn006

Cosmo_Cocoa

LivLovLaff

DahDude

ShelbyBaby

BigMommaBallin

DrummerDude
Funny Twitter Usernames
Do you want more than just a username? Then, consider funny Twitter names to crack people up. Get inspired with these funny name ideas:
AuraGold

PucePeace

MilaDealer

FinnFish

DickySeamon

Fabianski

DoppleBanger

ChunLee

WanderFuu

Monsta Sied

Wan_Kurr

Steph_Kurry

Bee_Desum

Connie_Bingus

Kunt_Likker

Sarah_Poon

Puck_Bunney

Erica_Milla

Dallas_Bill

Billie_Coke

Brian_Jones

Gina_Gooper

Candy_Micheals

Scotty_Takker

Beecy_Budd

Heny_Chavalones

Bec_Bud

Alice_Toklas

Gee_Joke

Patty_Mud

Talkin_2_Yau

Jane_Snow

MJ_Catie

May_Belushi

Johnnie_Gump

Cali_Marks

Addison_Simon

Pam_Puffer

ForaWhite

FrauJoe

RoyDaxler

BlueTed
Creative Twitter Usernames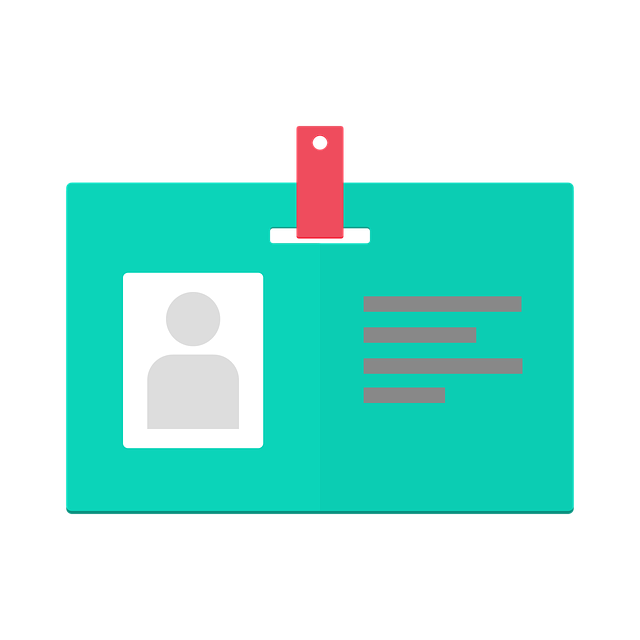 The first thing you observe about creative Twitter users is their usernames. This can indicate their expertise, hobby, or voluntary activities.
Check this list of creative Twitter usernames:
AirJewels

AriesGoddess

Arianator

Ariana Jones

CrazyCatLady

BabySitter

GoldenQueen

Twilight

SuperHeroLover

DanceParty

PeachySoda

SugarCane

ElectricVan

IceBabe

3LeggedRace

CokeNCandy

TheUnstoppable

ColdLover

FuturisticBabe

CherryLover

RainbowRider

BadTroubleMaker

SnowChild

GoldenNugget

DynamitePassion

SugarNSpice

BoringLove

OnlinePartyFreak

MarCats

RamboWarrior

YellowQueen

AirRider

BadBatMan

TheRedeemer

VirulentCell

PeaceMaker

ThanosGauntlet

BeanUnseen

SilentWalker
Catchy Twitter Usernames
Make your Twitter profile attractive with catchy usernames. Here are some ideas to inspire you:
MelonMaster

TheSurvivor

WishAFish

ExtremeDream

FuriouslyBhad

BigBoysChillin

MonsterEnergy

DonDChampion

LiveWire

FearlessBeliever

CriminalMind

SouthernStar

PurplePuppy

BigSteppers

BlackGold

AfterParty

LittleGorilla

SadHeart

YoyoGuiter

BuddhaBro

CheeseInHand

SandyWish

MakuDragon

SizzlingHotSpot

MightyFollower

HelicopterGuns

WellWisher

RockingFellas

GhostGangLeader

FunnyLiat

CoolKoala

Kokunuts

SharkOneal

DramaMaker

MyArsenal

Born2Rule

HardWorker

FastNCurious

YeetyBetty

CleverMind
Clever Twitter Usernames
Your username tells people what you're all about, and a clever one shows you're a genius. Show you've got wit with these clever usernames:
SmartChimp

CleverFox

GoldenGal

JellyBean

SunshineHero

FairyKisses

CuddleBear

Muffin_Man

SexyGenius

FastThinker

McTyler

FastNCurious

BadKarma

Sprinkles

BadBoss

SweetRevenge

BubblyBaby

Angelic

MrsSparkles

WineMum

FruitLover

CaptainFantastic

RunAwayBaby

SheepOverlord

D_Witcher

JediMaster

MomDatBeat

BadassThinker

NappingKing

SimpleMind

LovePopsicle

EatEmpathy

WaveBirthday

DadBloop

HoneyNSuger

SunshineLover

ChocoNJumbo

WarmLover

PrinkyPiglet

FlyLilies
Twitter Username: What it is and How to Change it
Are you new on Twitter and wonder why every user has the "@" symbol attached to their name? A Twitter username or handle is a unique identifier for users or brands.
This makes it possible for others to search for your profile on the platform. However, people often don't get the perfect username the first time they signup.
You can change your username. Here's how to change your Twitter username:
Click on your profile icon in the top left





Select settings and privacy in the left-hand menu





Tap Your account





Select Account information





Click on username





Enter a new username




5 Tips for Crafting a Unique Username
Social media usernames are a vital aspect of your online personality. Making them unique is essential to stay memorable in others' minds.
Let's consider five tips for crafting unique Twitter usernames.
Get inspiration from your niche
Twitter users often associate their names with their niche. For instance, marketers can include terms related to their fields in their usernames (e.g., @Joe_SEO and @peter_paidads)
Integrate puns and wordplay
Using puns or wordplay in creating your username can make your audience chuckle. It gives a lively first impression that can give you new followers.
Side note: keep your username short and avoid offensive words.
Keep the numbers short
Mention "007," and people easily remember James Bond. The number has become synonymous with the A-class secret agent's name.
Similarly, numbers can make your username memorable. However, overdoing them might make your handle appear like a ZIP code.
Generally, people don't add more than three numbers.
Be consistent
Create a username consistent with your work and the type of content you publish on Twitter. Are you a chef? Let your handle cook up mouth-watering dishes in people's minds.
This allows people to remember your work the moment they recall your name.
Include a Keyword
Add keywords to your username to improve your visibility in Twitter's search. For instance, a writer's handle can be "@copywriterAmy."
Plus, you can add them in your bio and hashtags, too.
Limit your underscores
Underscores separate characters, giving your name some clarity. However, they are not always needed. For instance, the username "@thegamerking" rings smoothly without an underscore.
Use a max of two consecutive underscores when you decide to work with them.
FAQ
Here are some frequently asked questions about Twitter usernames:
How long can my Twitter username be?
Your Twitter name should be within 4-15 characters. Also, names should contain only underscores, letters, and numbers with no space between them.
How do I pick my Twitter name?
You can choose your Twitter username while signing up on the app. Also, you can change your username from the app settings.
What are aesthetic Twitter names?
Examples of aesthetic Twitter usernames are NatureNerd, BearLover, TreeHugger, and AquaticMonk.