The Remote Weekly goes out every Wednesday and brings to you original content, product tips and latest stories around remote working.
Tips for Redesigning an Existing Website‍
A website redesign can produce excellent results - from a more modern look and feel to an improved user experience.
The thing is, you can't just redesign a website without a strategy. If you change the overall look and feel of your site, you can just as easily lose website visitors once you have it up and running. You might even end up with less website traffic than what you started out with.
So, how do you ensure your redesigned website will yield better results than your previous one?
Follow the tips below:
1. Assess SEO Performance of Old Design
SEO is ever-changing. Search engines frequently update newer algorithms and methods to crawl web pages and rank websites. Your SEO strategy determines how high or low your website ranks on SERPs and how much traffic your site gets.
That said, analyzing your old site design's SEO will help you identify the critical elements you need to improve or retain during your website redesign.
But how do you assess your site's SEO?
Your best bet would be to use an SEO analytics tool. Such tools can provide insights into your website performance, and your site's mobile responsiveness, among other things, that have an impact on your site's SEO. These are insights you can use to make the necessary changes during the website redesign process.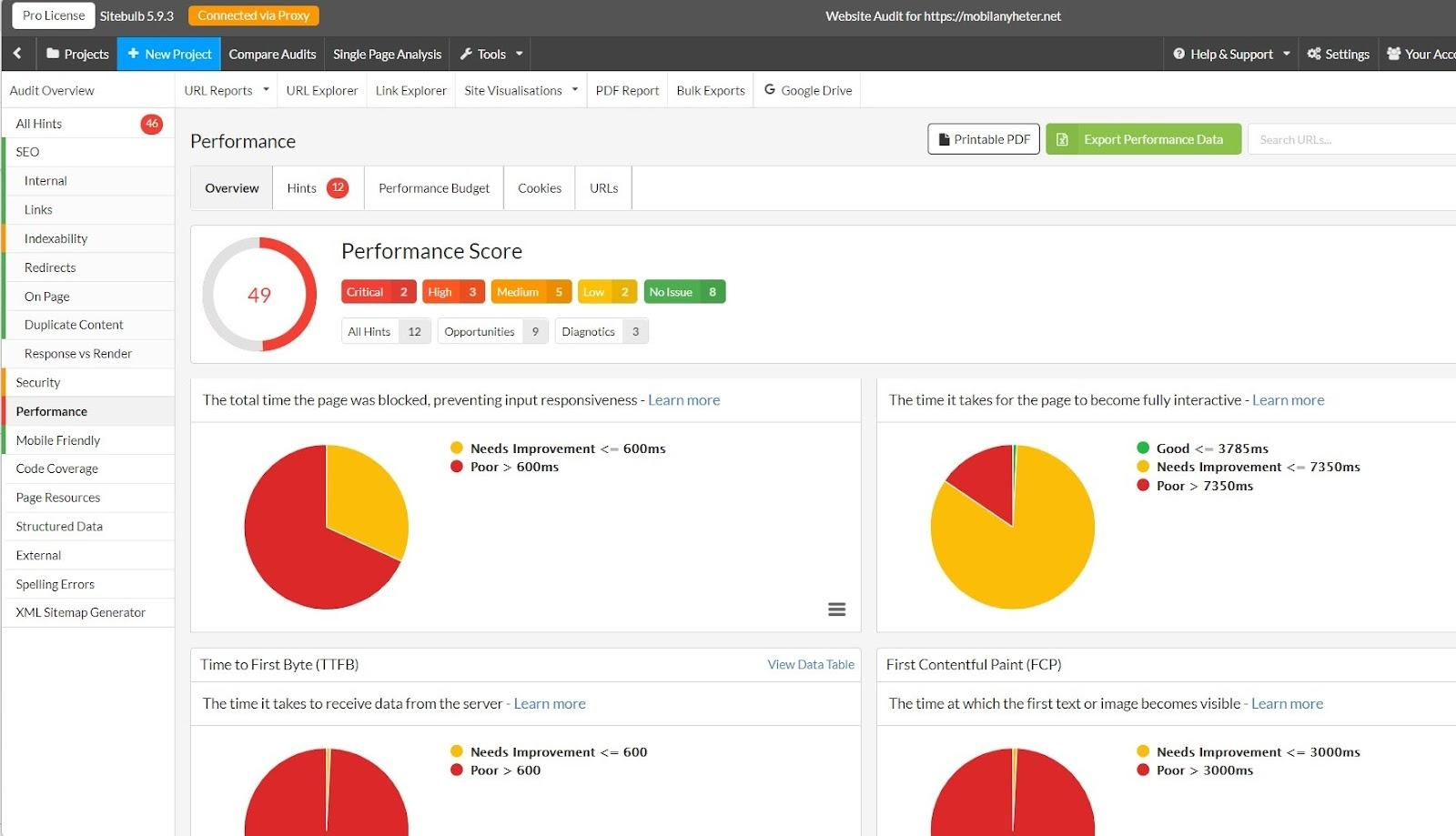 For instance, the image above shows that this specific website has a low-performance score of 49. The same tool used to assess the site tells you why the site performs poorly. It says that the pages take a longer time to become fully interactive. It also notes that the website needs improvement in other aspects, like the image load speed.
Armed with such data, you can now improve your website during your redesign. For instance, to improve image load speed, you might want to resize and compress your pictures.
So, use the available tools at your disposal and analyze the data provided. If you are not SEO-savvy, you may want to hire an SEO consultant to audit your website. An SEO expert can diagnose and interpret any possible issues with your current SEO strategy. They can also provide actionable insights to solve such problems.
Your project managers can then assign the necessary tasks and give deadlines to your team members based on your consultant's recommendations. They can ensure these suggested courses of action are implemented within the deadlines specified. Just make sure you equip your team with the necessary tools for the project.
Once your new website design is up and running, you should expect your SEO to improve. Just make sure you complement your redesign with strategies that enhance website traffic, too.
2. Consider Website Architecture
Make sure you have a sitemap in place prior to your website redesign. This shall serve as the foundation for your redesigned site. To create a sitemap, you need to check where website users drop off in your old website design. Use tools like Google Analytics to look for your high-bounce rate and high-exit pages. Once you know what these are, during your website redesign, you can make the necessary tweaks to your sitemap.
In general, here are some website architecture best practices you should implement for your website redesign:
Create a simple top-level navigation menu

Ensure all pages in your site can be accessed in three to four clicks.
So, your final website architecture should look something like this: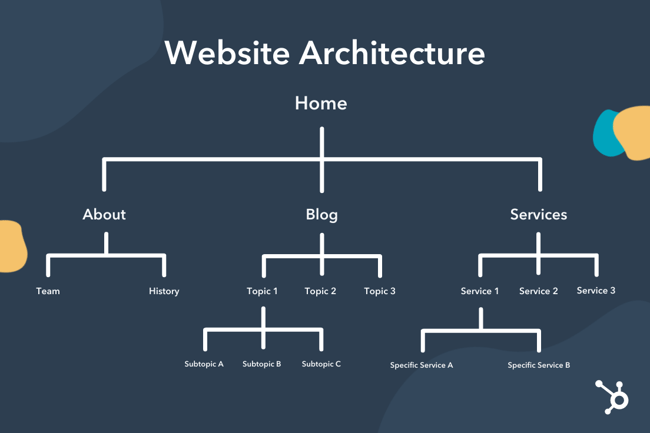 It helps to check out the website architecture of your competitors in the industry and emulate best practices.
All in all, a well-designed website should prioritize the user experience first and make it easy for visitors to find the information they need. It should also tell search crawlers what the relationship is among your redesigned pages.
3. On-Page Content Analysis
No matter how aesthetically pleasing your web design looks, users still need to find you on search engines. Therefore, on-page content analysis is a critical step in your website redesign process.
On-page content analysis means evaluating your existing web pages with respect to their relevance, usability, quality and performance in search engine results pages (SERPs). So, in the process of redesigning your website, you'll know how to improve that content so it will perform better once your redesigned site is up and running.
But how do you perform an on-page content analysis of your old site design?
Review Your Content: Evaluate your old design's content performance and determine what needs improvement. Is engagement low for one blog post? You might have to tweak the blog content for your redesigned website. You can use a rephrasing tool to improve the flow.

Analyze Title Tags and Meta Descriptions: Make sure the existing content you'll include in your redesigned website has title tags and meta descriptions. If the content has those already, ensure they're descriptive and SEO-optimized. This will help boost their visibility in SERPs once your redesigned site is up and running.

Optimize All Images: Make sure that images and visuals are optimized with their alt texts and descriptions. This will help search engine bots better understand their relevance to the content when crawling your site.
If you improve the content you'll include in your redesigned website, chances are, you'll have a redesigned SEO-friendly website that meets your user expectations and leads to conversions.
3. Make a Back-Up of the Old Design
A website backup ensures that you can always go back to a previous website version if something goes wrong during the redesign process. So, this is one of the things you should do when performing a website redesign.
Back up any additional content on the old website design, such as images, videos, and any third-party scripts.
Most web hosting services offer cpanel - a feature that helps you do this. Otherwise, you can use a file transfer protocol or other third-party services to download and/or save your files to the cloud or on your PC.
If you use a WordPress website, you can back up your site in a few clicks:
Log into your WordPress admin dashboard; click on "Tools > Export".

Choose your preferred export options - All Content or Selective Content.

Click on "Download Export File" to download the .xml file on your PC.

Save the downloaded file to your hard disk drive or cloud storage software like Dropbox, etc.
A website backup is critical. You have something to go back to in case you lose some critical elements during the website redesign process.
5. Launch Then Monitor
Before you launch your new design, carry out internal testing of the redesigned version on staging environments or other online test platforms. If you have several designs to test, we highly recommend A/B testing. Try out different design concepts before settling on one to find the best fit for your audience's preferences and needs.
Then launch the best version.
But as cliche as this sounds, maintaining a website is a never-ending process. You will have to do more testing even after the launch.
Monitor your redesigned site's traffic and overall performance. Keep an eye on your bounce rate. A high bounce rate can indicate several issues with your redesign, including poor navigation, bland content, or a design that simply isn't user-friendly.
Pay close attention to user behavior patterns onsite - are visitors clicking through pages more quickly? Are there certain sections being ignored? What are the page views per session and average time spent on pages?
You can use a website heatmap for this. A website heatmap is a behavior analytics tool that helps you understand how visitors interact with your web pages, using colors. You can plug in a heatmap extension to your Google Analytics or any other analytics tool you use for effective monitoring.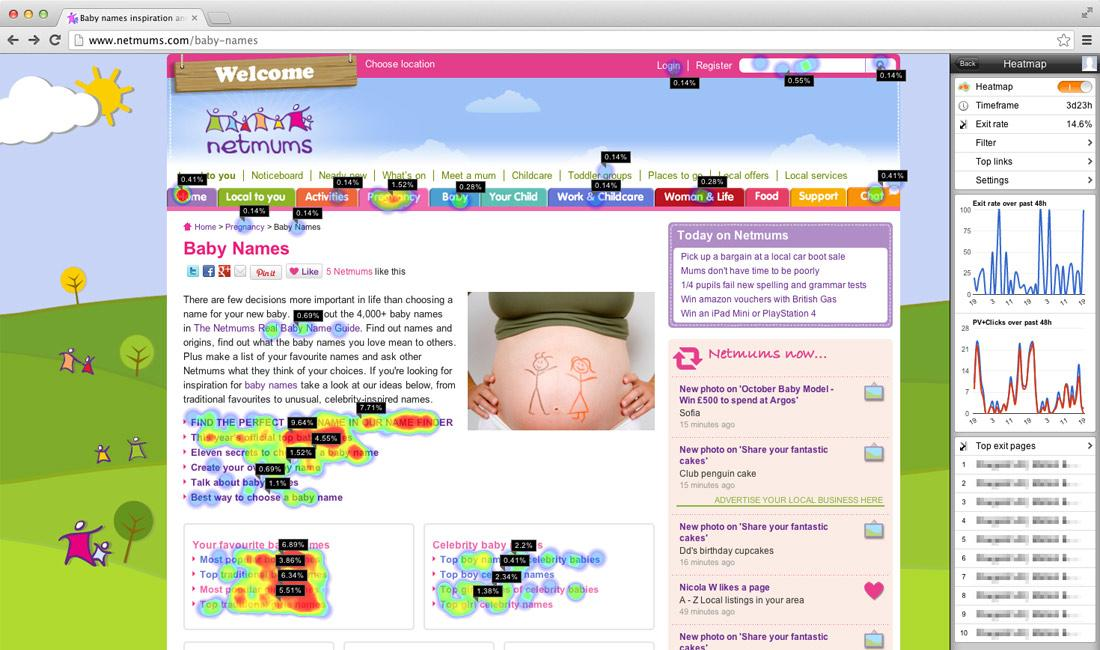 Check out the screenshot above for an example of how a heatmap works.
The warmer colors show areas the site visitors are most interested in, while the colder colors indicate the areas website visitors don't frequent. With this information, you can make adjustments to improve your redesigned website's performance.
For instance, you might want to move your calls to action to the areas frequented by website visitors. That way, you increase your chances of converting them. Or, if you see more people frequenting your image areas, you might decide to add more images in the areas not frequented by your website visitors.
Additionally, consider running surveys to get feedback on your new website design. You can ask your website visitors themselves what they think should be done to improve the user experience.
In Closing
A successful website redesign requires careful planning. Without the proper planning, you might end up with a new website design that performs just as poorly or performs even worse than the old design.
Just follow the tips you learned from this article.
Assess your SEO performance, back up your website, and consider your website architecture when performing your website redesign. After your website launch, make sure you monitor your redesigned website's performance and immediately make adjustments.
Implement these tips, and you'll have a newly redesigned SEO-friendly website that yields the results you're looking for. Good luck!
Author Bio:
Corey Batt is the Head of SEO at Authority Builders. The company helps businesses acquire more customers through improved online search rankings. Corey has an extensive knowledge in digital businesses with experience in developing online brands in fintech, ecommerce, online marketplaces and digital services.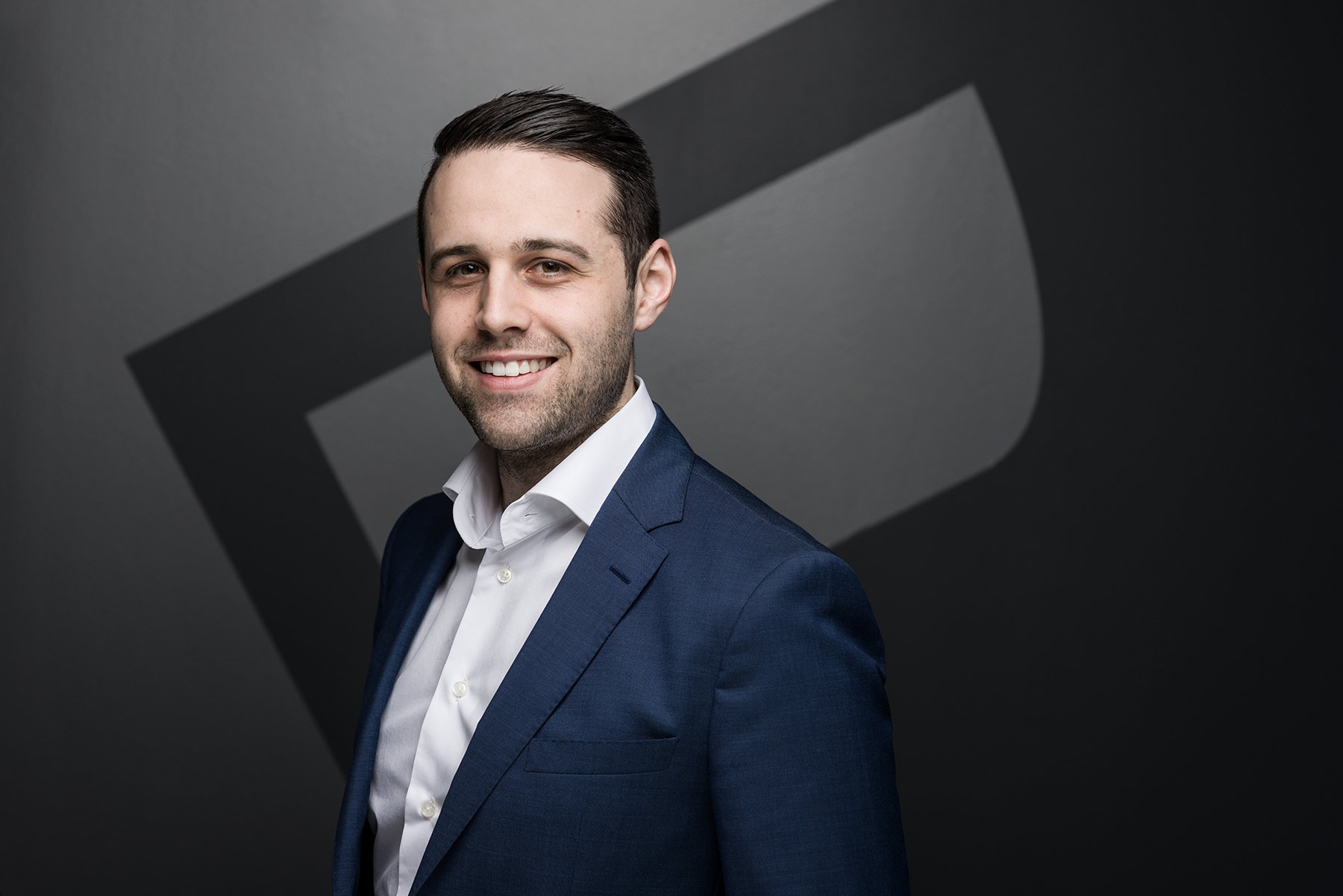 Join
5,369

remote workers and makers

The Remote Weekly goes out every Wednesday and brings to you original content, product tips and latest stories around remote working.