[Opinion] Is Remote Work A Lucrative Option for Employers & Employees? ‍
Written by: Hrishikesh Pardeshi, Founder at Flexiple, buildd & Remote Tools.
Last updated: Jan 19, 2023
Studies show that 17% of respondents would leave their job if their company doesn't offer any remote work options. At the same time, survey results revealed that 58% of respondents would like to keep on working remotely even after the pandemic is over. Another 39% would agree to shift to hybrid work conditions (partly on-site, partly remote).
Remote work was a thing long before the pandemic of Covid-19. In the existing situation of tech talent shortage and the growing trend of The Great Resignation in 2021, the competition for skilled candidates is fierce. So, what can employers, especially from small businesses, offer to prospective candidates to attract the best talent? Luckily, apart from a hefty package, remote work is one attractive feature that can be offered.
But, why are people so eager to not work onsite all the time? It's very simple, remote work has a number of benefits that onsite work experience doesn't provide. According to Forbes, these are the following benefits of working remotely:
35-40% increase in productivity
40% better performance on tasks
41% stronger engagement
12% less turnover if remote work is an option
$11,000 per remote worker is saved for businesses annually.
In addition, flexible work conditions directly imply better mental health and job satisfaction among employees. This, in turn, fosters loyalty amongst them.
Another benefit of teleworking is a broadening of the talent pool as many people who look for flexibility at their job discover it in telecommuting. A lot of talented employees are trying to find a work-life balance or cannot be present at the office for some reason.
Companies that offer remote work allow themselves to have a greater chance of hiring qualified specialists regardless of where they want to work or live.
Improving talent acquisition and overall work efficiency is great for employers. By offering hybrid or fully-remote work, small companies can compete with big enterprises for the attention of gifted cadres. But, what are the benefits of remote work for employees?
Let's illustrate this with an example of Greenice, an agency that provides custom web application services. Greenice is a small company that offers its staff multiple options: work from home, work at the office, or combine both scenarios. Their staff lives in different cities but manages to do their job as one team. Employees at Greenice shared their experiences on how remote work helped them.
Table of Contents
Scope for Travel
Thanks to remote work, you can now travel the world while still performing your duties. It is great not to be tied to your work desk in the office and be able to do your job from any place, be it a coffee shop next to your home or a hotel room in a different country.
Anna Klimenko, a market researcher and author at Greenice, says: "I started working remotely a couple of years before it became a necessity due to the pandemic. I realized that my vacation days quote is not enough for me to travel as much as I would like so I decided to combine work and travel.
I started with Georgia and spent three marvelous months there. The next year I went with two colleagues to South Asia, visiting Malaysia, Thailand, Sri Lanka, and Singapore for 3 months. Then, I made several short trips to Europe without interrupting my work.
The benefits of working remotely are multiple. You can visit many more places than in two weeks of vacation, live like locals, broaden your experience with other life paradigms: different climates, new languages, exotic food, strange transport, unusual living conditions, and traditions.
Such a lifestyle became a new norm for me as I learned how to organize a comfortable working and living environment independently of my location. What I need is my laptop, a strong internet connection, a desk and I can nestle anywhere.
During the working days, I follow the schedule set in my company, but on weekends I travel to new places. If there is a huge time difference with the office I can use my mornings or evenings for exploring areas nearest to me, visiting museums, or relaxing at the beach.
I have never heard any complaints about my productivity from my management or missed deadlines or meetings working out of the office. So I think it is quite a viable option for those who like traveling and have an opportunity to work remotely without any damage to their career."
Sounds like a dream, right? Telecommuting is a way to balance your professional and personal life without sacrificing any of them.
A Chance to Take Care of Family
Remote work also suits employees with children. Working from home allows you to spend more time with your family and care for those who need it. Hours you'd traditionally spend commuting to work are now devoted to seeing your child's recital or having dinner with all family members.
Kateryna Reshetilo, Head of Marketing at Greenice, says: "It is very hard or impossible to be a primary caregiver and have a traditional 9 to 5 job in the office, even with older children. I certainly wouldn't be able to do it. Therefore, working from home is currently the only option for me.
Thanks to the flexibility of my working hours I am able to take my son to school and to his Karate lessons. I can also take care of him when he is sick or help with homeschooling during lockdowns, all while working remotely."
Childcare became an especially acute question during the pandemic. When kids cannot attend school and there is no access to help from grandparents or babysitters, remote work is often the only solution. It is easier to manage your life and spend time with your loved ones when you are not obliged to be in the office all day long.
A Break From the Monotony
Over time even the most interesting job can get boring if it repeats day-in-and-day-out without any changes. Working from home makes you too distant from co-workers and isolated from the outer world.
Office-only work also gets cumbersome when you have to spend time there every day. Endless rides to the office and back might become a reason for burnout. Especially if you live in a big city where traveling to work takes on average 2-3 hours daily.
That is why hybrid work is a sweet spot for a lot of people. A combination of on-site and remote work allows workers to switch things up, bring more excitement and/or comfort into their daily life. With this model, you are able to keep in touch with your colleagues during the week but also work from home when you don't want to be distracted.
Many employees at Greenice enjoy the freedom to choose where to work from. And here are their opinions on the hybrid work model.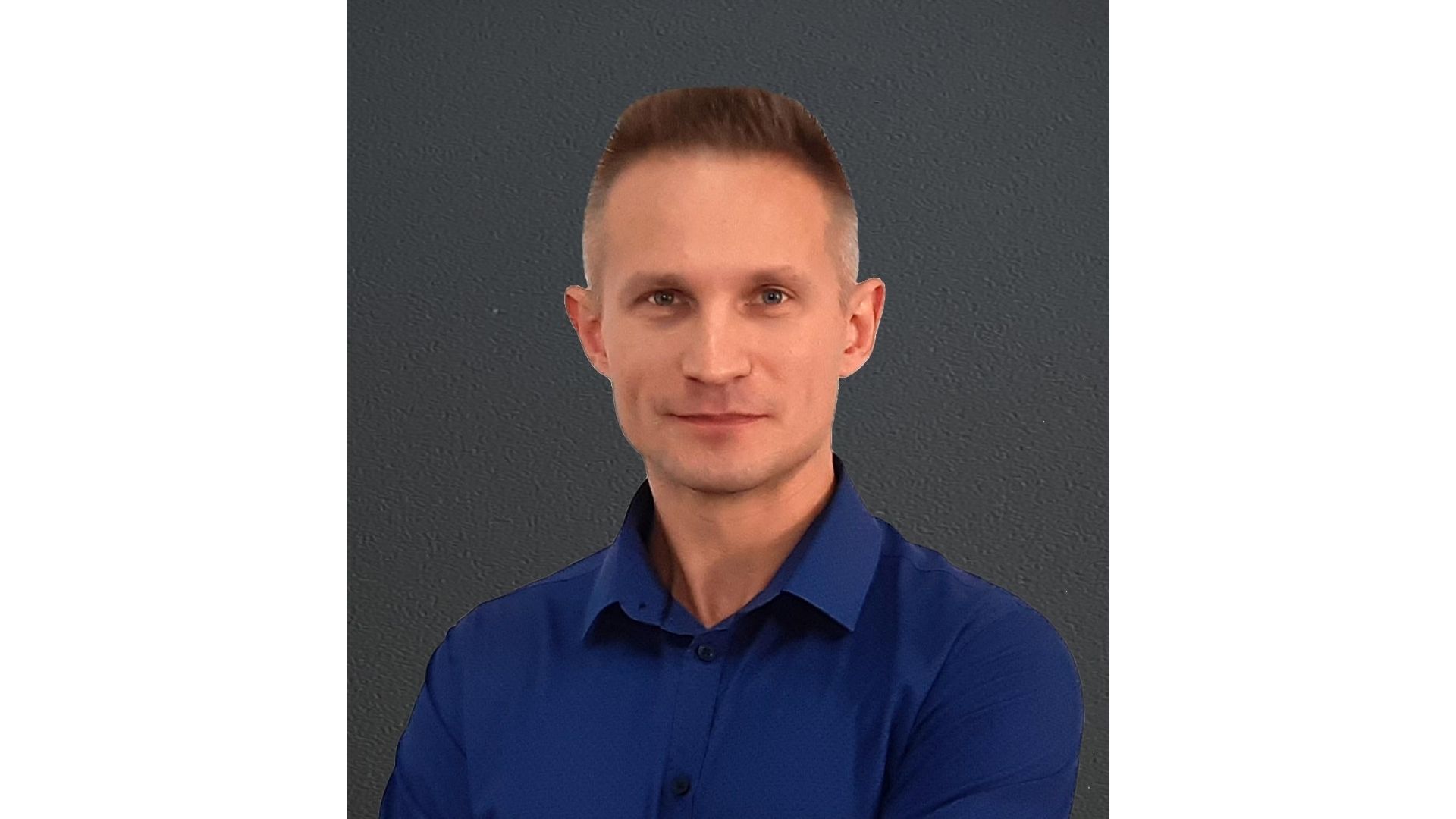 Serhii Burukin, Head of Decision Intelligence at Greenice, says: "It took me a lot of time to organize working space at home. It turned out that I needed more than just a table and a chair but also a reorganization of our family schedule. We managed to make it work. Overall, I agree that the combination of remote and onsite work reflects the demand for flexibility in today's world".
Hybrid work is also effective for employees who suffer from the lack of communication during the remote-only option but are unable to be present in the office daily.
Mykhailo Ushivtsev, Middle Full-Stack Developer at Greenice, says: "When the pandemic started we were forced to stay at home. And after that, it was hard to return to the office for many coworkers. But I truly missed personal interactions associated with on-site work, all the jokes, chatting, and in-person celebrations. Whenever I have a chance to go to the office and see my colleagues I enjoy this."
Wrapping up
Well, there is no doubt remote work is beneficial for every party. It positively affects many business aspects, from cost optimization to employee wellbeing. But what's more important, it opens new opportunities for hiring skilled staff despite their area of living.
Make your workplace more flexible. Maybe, your perfect candidate lives in another country. Or maybe, your existing workforce is more productive while remote. You can learn from Greenice's experience that telecommuting is worth giving a shot!