The Future of the Office Manager in a Remote Workplace 🗄‍
Written by: Hrishikesh Pardeshi, Founder at Flexiple, buildd & Remote Tools.
Last updated: Jan 19, 2023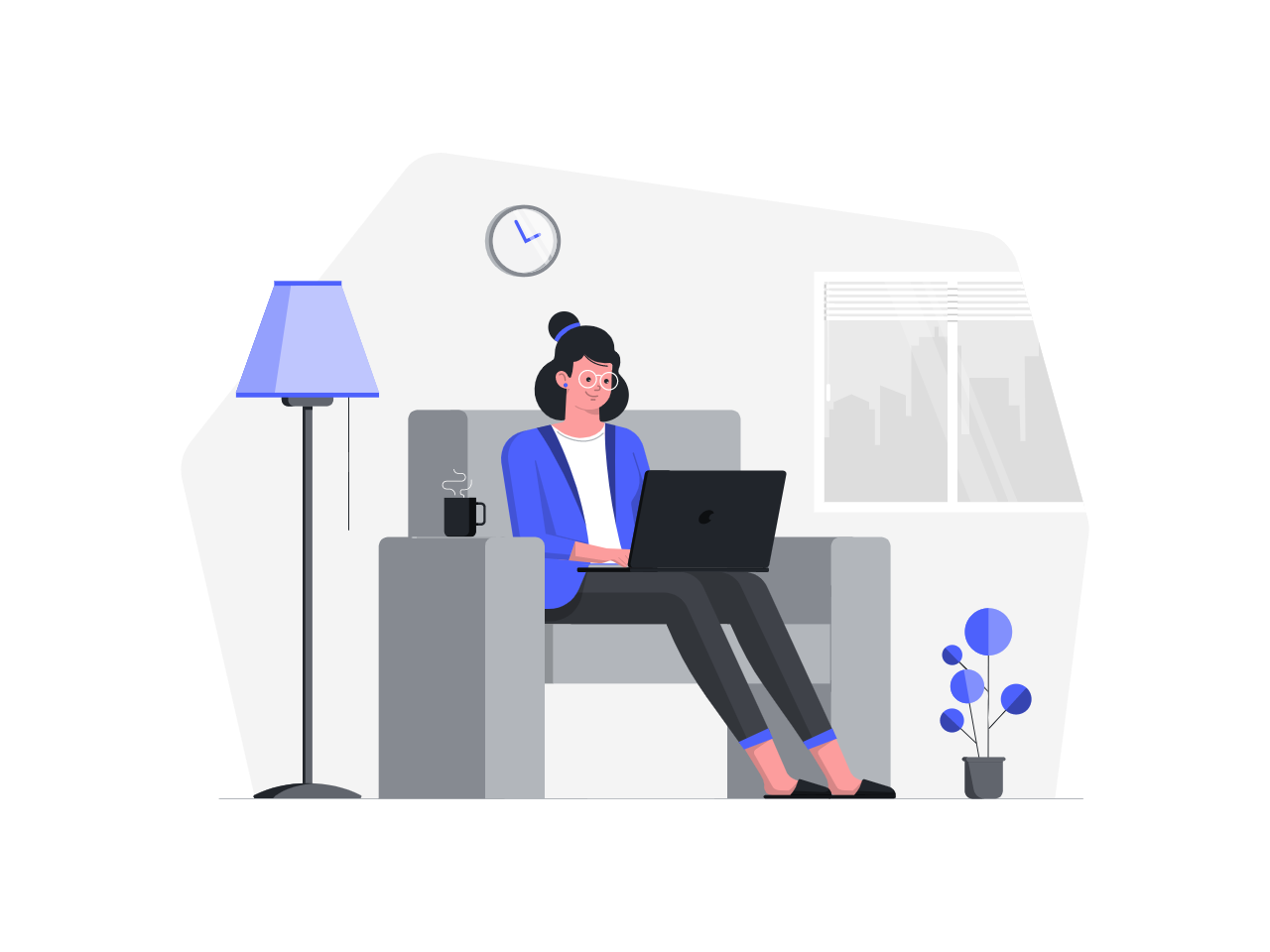 Office managers are responsible for the efficient functioning of the entire office, particularly for small and medium scale businesses. Their work spans across administrative, financial and managerial tasks. Quite aptly, they are the unsung heroes to make sure everything in an office gets done well.
Covid19 has dramatically changed our way of working and moved everyone into a remote workplace or an officeless world. Naturally, you may then think what does an office manager do when there's no office?
This isn't just a question of curiosity but a real worry for many office managers. So much so that many of them have started looking for alternative career paths (something as unrelated as a customer success role).
Hence, it is critical to understand whether an office manager or a similar role is still needed for distributed teams and what other related roles/ opportunities are available.
But first, let's take a look at what does an office manager do.
What does an Office Manager do?
The duties of an office manager cover a wide spectrum, more so for smaller companies, ranging from scheduling meetings & bookings to organising induction programme for new employees & handling recruitment activities.
Here's a high level overview of the typical tasks an office manager does -
Dealing with correspondence, complaints & queries


Managing office budgets


Managing databases & scheduling meetings


Booking transport & accommodation


Ordering & maintaining office furniture & stationery


Organising workshops, conferences, events


Ensuring work policies (e.g. health, safety, etc.) are up-to-date
And the list goes on. Now you might think that most of these tasks also seem relevant for distributed companies.
Rightly so, and hence, the functions of an office manager are needed in a remote setting as well.
Office Manager in a Distributed Company
Bego Echeverria used to work as an office(less) manager with MarsBased, a fully remote company. Narrating her experience, she says, an office manager in a remote setting doesn't have to take on many physical tasks such as taking stock of office supplies, ensuring coffee machines are filled, etc.
Instead, a remote office manager can then dedicate time to bring value to the company in other areas. Bego's primary responsibility, for example, was to help every team member build their remote work environment. MarsBased provided for a home office setup including laptop, office chair, desk, etc. Bego helped everyone customise it to their preferences & personality!
Her responsibilities ranged from ensuring all communication channels run smoothly (channels on Slack, check-ins on Basecamp) to taking care of external communication of the company to running an internal weekly newsletter!
What does a Remote Office Manager do?
A remote office manager just like an office manager covers a wide spectrum of tasks.
Right then, let's try to look at some heads a remote office manager covers -
Documentation - Super critical for remote teams. Ensuring all of the docs are easily accessible at a central location and having periodic cleanups. Ideally, having channel or section owners and supervising/ co-ordinating with them.


Onboarding & Offboarding - Includes organising induction sessions, documenting processes, conducting exit interviews among others.


Reviewing & updating employment & other contracts


Ensuring retrospectives happen regularly - Retrospectives help teams reflect on what went well & what went wrong. They are often ignored when you don't a dedicated person supervise the initiative - A remote office manager usually wears this hat. There are also some fantastic remote tools that help you run successful virtual retrospectives, E.g. - Retrium, Parabol.


Ensuring all remote team members stay connected - Quite underrated but critical to form team bonding, especially in a remote setting. Includes initiatives around organising team activities, promoting 1-on-1 conversations in the team, etc.
Other relevant roles for Office Managers
Darren Murph, Head of Remote at GitLab, says that GitLab's People Experience Associate is the closest role to an office manager. Some other relevant roles can be a company documentarian or an executive business assistant, as remote teams rely heavily on documentation.
He also feels that a slight pivot in the role for dedicated office managers makes complete sense when working for distributed teams.
"Remote teams need a lot of help in terms of finding things, finding people, ordering things, maintaining culture, etc., all of which are fairly natural extensions for most dedicated office managers." says Darren.
In conclusion, there's an equal or more need for an office manager for distributed teams. The designation or name could be different but the functions surely align with what an office manager does.