Relationship building activities for remote team bonding‍
Written by: Hrishikesh Pardeshi, Founder at Flexiple, buildd & Remote Tools.
Last updated: Feb 09, 2023
We've spoken a lot about how isolation can be a real issue while working remotely. We also got some pretty amazing ideas on how to tackle it. But is that enough? On a team level, what can you do to bring about better workplace happiness? Relationship building activities are the way to go in this case. Get your entire team and have fun together!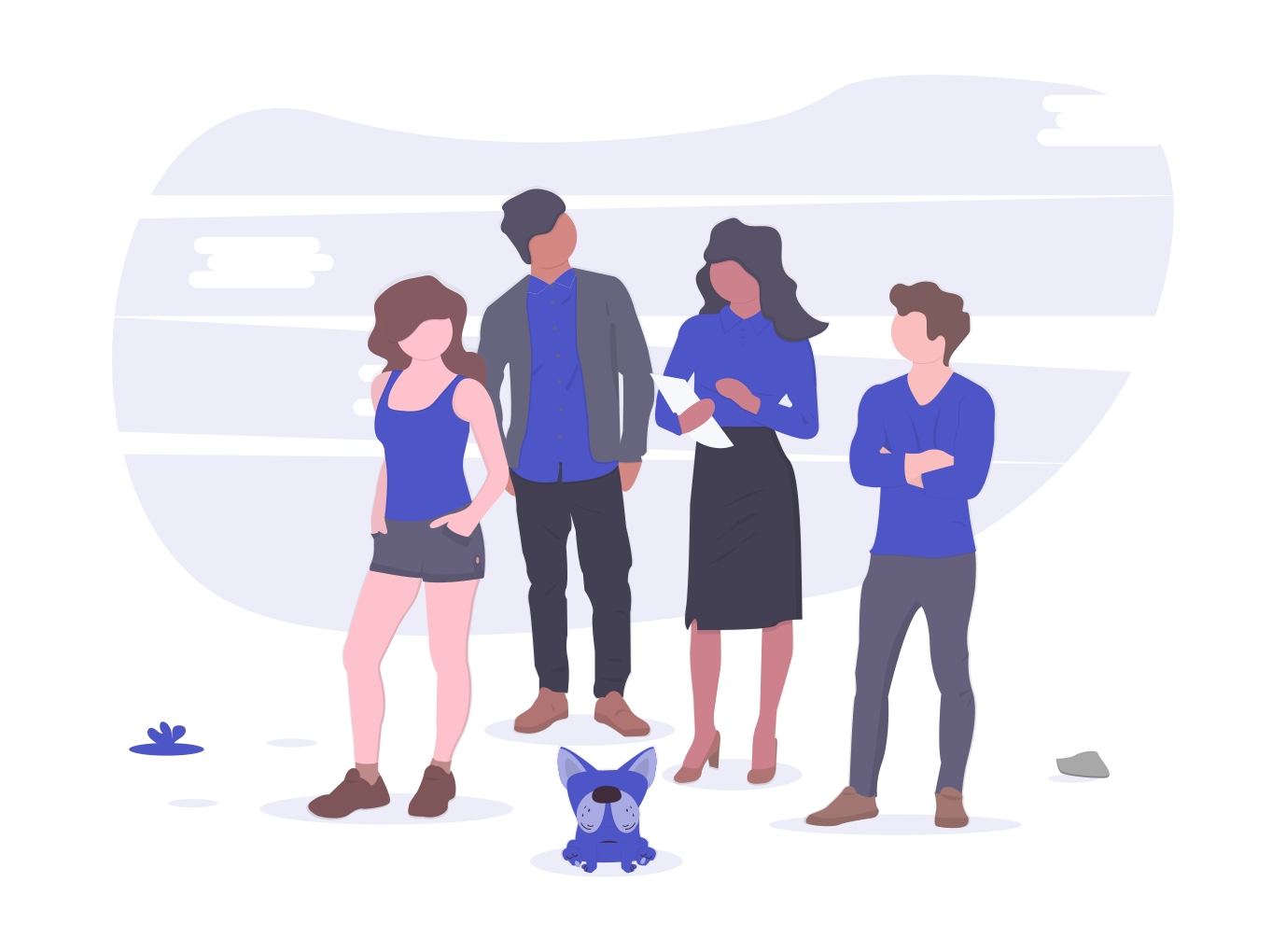 Travel
Ben talks about how Doist connected him to his mentor via a trip to Porto. This was at the very start of his journey with them. Not only that, Doist also made sure that the team got in touch multiple times. Indeed when it comes to relationship building activities for any one or of any kind, travel is always at the top.
Why does travel have this honor? It's pretty simple, actually. Famed scholar Ibn Battuta says this about it: "Traveling; it leaves you speechless, then turns you into a storyteller." If you look at it from a literal point of view, it means that you will have something to share with your team mates. This way you're not only doing the thing with them, but you also have the chance to talk about it way into the future. Everyone loves to recollect stories about the fun they had while on the road. And this is a sure shot way to keep the fun on for a long time. These travel trends also show that we will surely go towards a lifestyle of more travel.
Try Nomad List to make your travel more fun. You get details put together for remote workers only to make every journey better.
Games
As kids, this is probably what you did most. Getting little ones on the field together or to partner up in party games always works. Thanks to the digital world, you can have just as much fun while being located time zones away. Remote games are a great way to bring everyone together.
Your team can engage in fun trivia games or even in some game like pictionary. All you need to do is find the right web apps for this and start. Most of these don't even require you to sign in, just having the code is enough. This can be addictive, though, so do keep a tab on how much time you spend playing games 😛
You can try scheduling weekly sessions where your team gets on video calls and just has fun. Every time, you could discover a new game. Some of the more contemporary games, like 'Truth or Dare' or 'Never Have I Ever' also become great ways to get to know your team members better. Lastly, you can also try out Spacebar Counter, a simple website that can help you out if you're bored.
Talk
Pretty obvious, right? Talking is a thing that people just do. But we are talking about remote teams in particular here. To get the most done out work wise, it often happens that you never talk about anything outside of work. If you are working in a remote team, take a moment to think of how much you know about what is happening in your colleagues' lives.
Working remotely does in a way curb the chance of a fruitful friendship with your team mates. But this does not have to the case. You will have to put in conscious effort toward this, but you will also be thankful that you did it. Get on video calls (not to discuss work), inquire about their day, simply check in on them. Some of the people we've spoken to have told us that they find their friendships with their remote team members a lot more fulfilling then they had with their office mates. But this does not come easy.
Do not compromise on the level of work you are able to produce, but do put in the effort and time to talk to your team. The leaders of the team, too, should try to do things that make people get together and talk.
Meet up
Similar to travel, meeting up is also in the list of relationship building activities you should include. This is somewhat like a midway among the other three activities. You might have to travel, but it won't be a task which you'll need to commit at least a few days to. You get to talk, and you get to play games!
Meeting up with your team once a while is a great thing that should be a must in every remote work rule book. These do not have to be planned much in advance nor should consume too much of your time. It is easier if your team mates don't live in another state or country, but do be considerate to people who might fall into those categories. Even online meets should be a good idea.
The reason I put this as a new point, and didn't include it in the others, is the physical touch. It isn't possible to shake hands with, or hug your team mates through a computer screen. And as humans go, physical touch is important to us. Similar to cuddling with animals, the hormones are in charge of what we feel like and how we connect with others. The role that human touch plays in relation building cannot be undermined. In person meet ups with your team then become key in knitting your team mates closer.
Other relationship building activities you could try:
Work on finding combos of the above. At times, the work itself could be a good relationship building activity. For example, a group within your team that works on the same thing can once in every few days get on a call and discuss the progress of the task. This in itself can create a better bond among that group. This serves the dual purpose of getting the work done as well as being a super team building activity.
Every team has different work dynamics. While a sales team is more likely to have outgoing people in the team, it could also be that another team is made up of more silent people. It is important to strike a balance and get the work done smoothly.
Due to the above, there is no single formula that can will work for sure in a team. But it is good to try all the ways and find what does it for you. Also check out other ways to improve teamwork in your team. Do let us know if we have missed on any activities that you think should be in the above list. Find below some great tools you can use as a compliment to the relationship building activities.