How to fix TikTok comments not showing error‍
Written by: Hrishikesh Pardeshi, Founder at Flexiple, buildd & Remote Tools.
Last updated: Mar 23, 2023
TLDR
Follow these steps to fix the comments not showing error on your TikTok app:
Uninstall the app, then reinstall and restart it.

Clear the app's cache from your device's settings or from within the app.

Confirm that you're logged in to your account.

Review your privacy settings on the app.

Check and restart your internet connection.

Report a TikTok comment not showing error to the app developers.
The TikTok comments section acts as a sub-forum for the videos you post on your account or the videos from other profiles. It allows TikTok users to leave different comments on that video, including feedback, improvement ideas and praise or acknowledgment for the effort put into the video.
The comments section may sometimes disappear due to glitches within the app, device issues or connection errors. When any of these happens, you'll be unable to leave comments on TikTok or view the comment history of other users. While this generally affects your experience in the app, you can take steps to address them within and out of the app.
How to fix the Tiktok comments section
Here are steps you may take to return the comment section to your TikTok app:
Reboot the TikTok app
Usually, you can resolve comment errors within the TikTok app by restarting and removing it from currently running applications.
If you still can't see comments, uninstall the app from your device, re-download it from your phone's applications store and reinstall it. You may log into your account once more and check whether comments are visible.
Clear the app's cache
Consider clearing the app's cache to see if this solves the problem. You can do this in the app or from your device's storage
Open TikTok and tap the profile icon at the bottom right to go to the profile page. Click the three horizontal lines at the top right corner and open Settings and Privacy.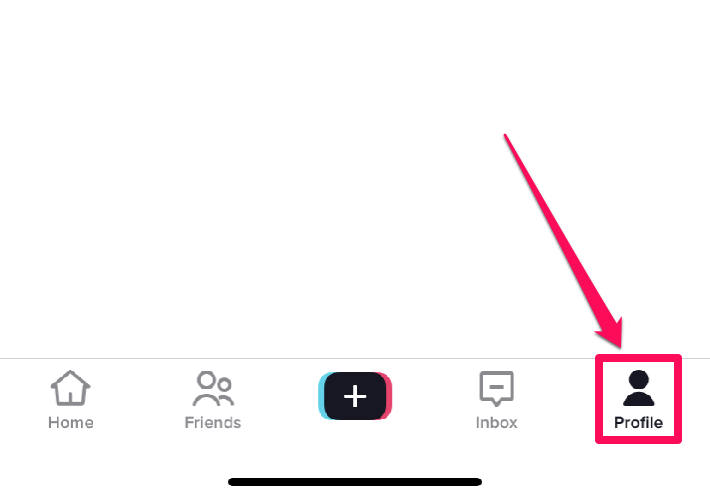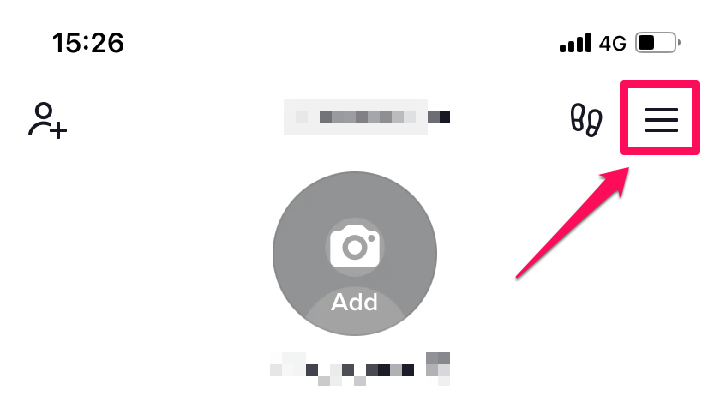 Scroll to Cache & Cellular and tap Free up space. Tap Clear in front of Cache to clear the app's cache.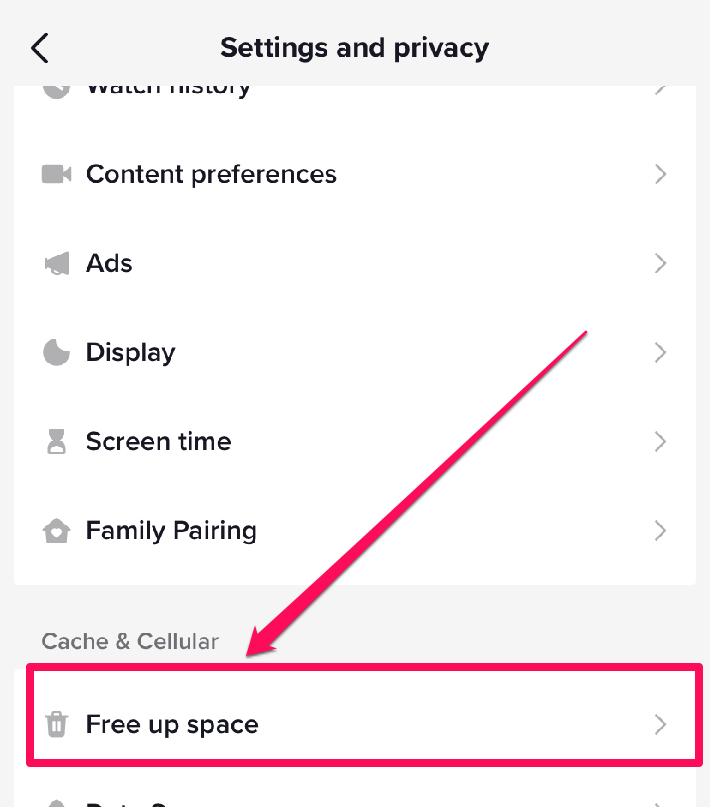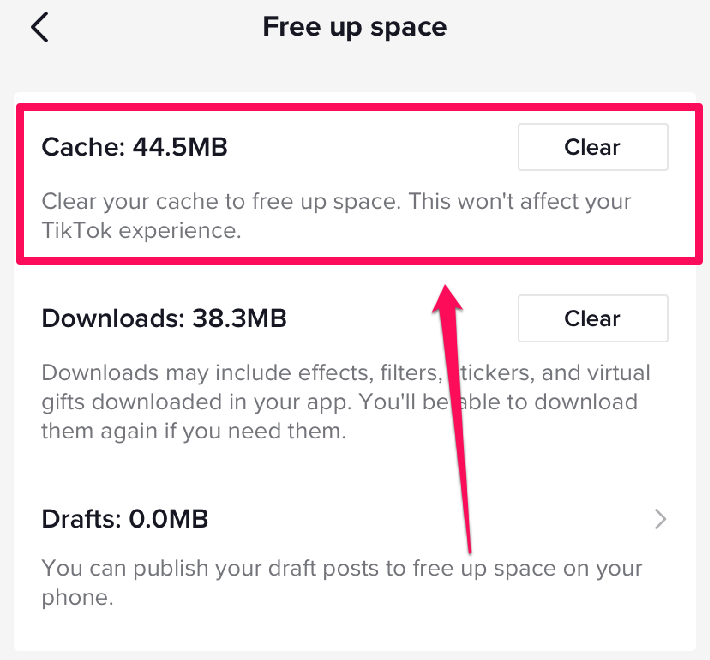 You may clear the cache for any app on your phone by going to settings and finding the application in storage.
Ensure you're logged in to your account
If you're using the TikTok website to access the app without logging in or accidentally logging out of your account, you may not see the comments on videos. This is because the platform only displays comments to users with accounts.
Confirm whether you're accessing the platform's services on a registered profile. If you're not, logging in to your account may help you see and leave comments on TikTok.
Check your privacy settings
TikTok also allows users to apply various restrictive settings to video comments. These settings enable users to control who can leave comments, minimize the number of comments, remove spam or offensive comments and delete comments entirely.
If you can't see your comments, you may check your settings and privacy to be sure you've not applied any of these settings.
Check and restart your internet connection
Comments on a TikTok video may also not show due to a bad or slow internet connection. Turn your WiFi router or mobile data connection on and off again, then reload the comments to see if they show.
Report the error to TikTok
If these actions fail, you may report the error to the app's developers.
How to delete one comment on TikTok
Launch TikTok and go to the video that contains the comment to delete.
Tap the comment icon on the right corner to view TikTok comment history.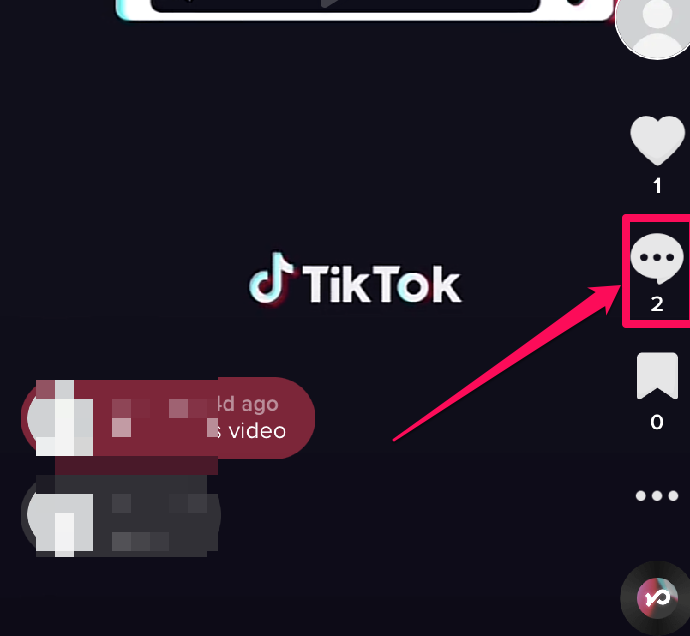 Press and hold the comment you want to delete, then tap Delete.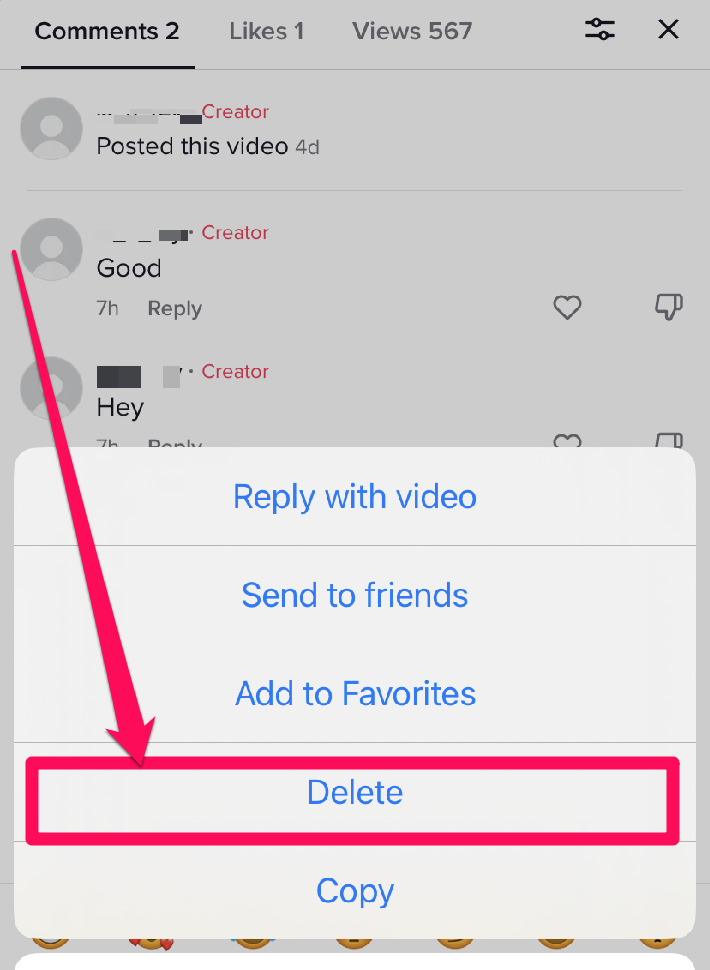 How to delete multiple comments on TikTok
Play the video and tap the comment icon to see the comment section.
To manually delete comments, press and hold them or tap the slider or pencil icon at the top left corner. Tap Manage Multiple comments and select the comments you'd like to delete. You can select up to 100 comments.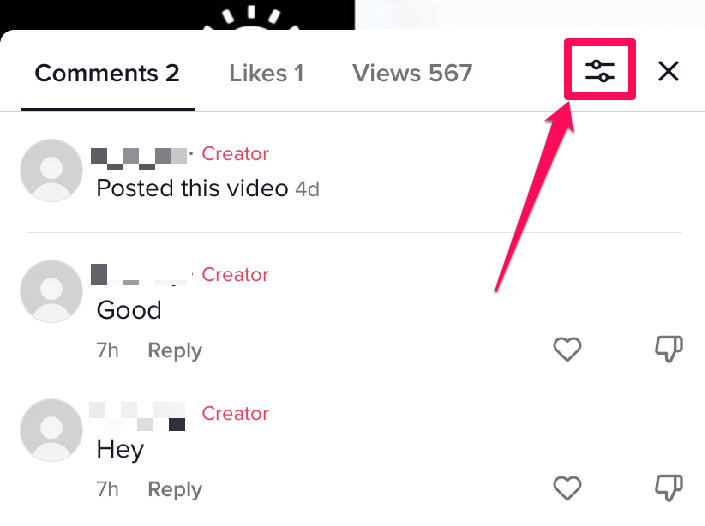 Tap Delete, and click Delete once more to confirm and delete the selected comments.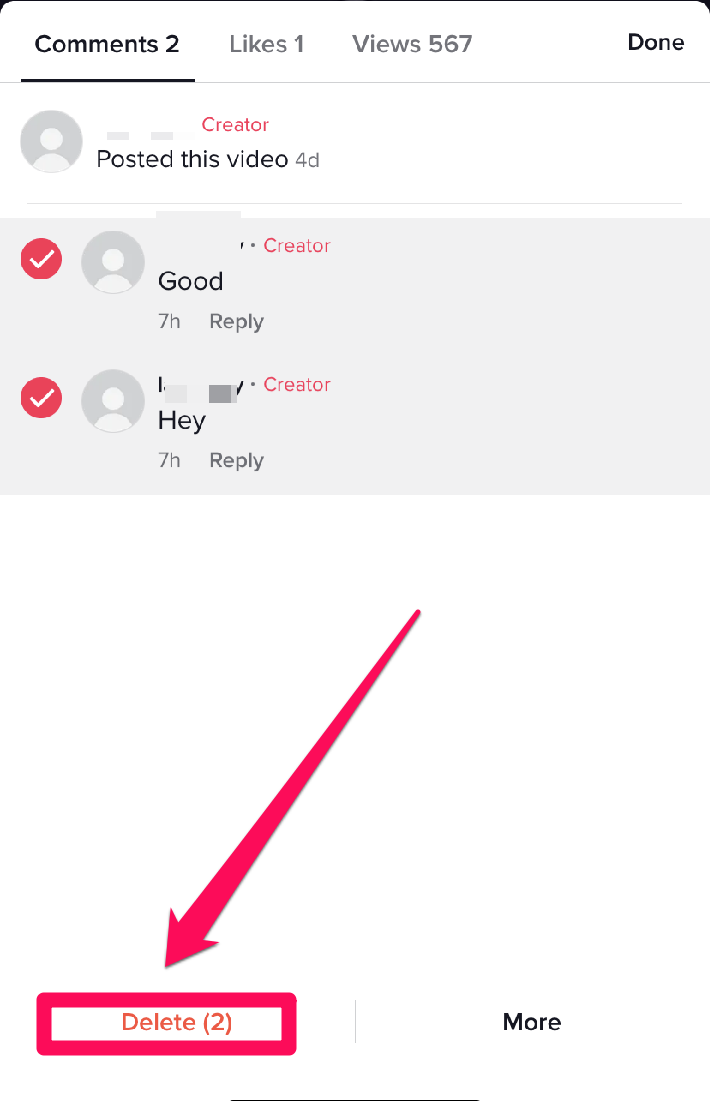 How to add comment filters
Follow these steps to limit comments on TikTok:
To filter all comments
Tap the profile icon at the bottom right to visit your profile. On your profile page, tap the three lines at the top to open settings.
Click Settings and privacy, tap Privacy, then tap Comments.
Below Comment filters, turn on Filter all comments by tapping it and moving it to the right.
By filtering all comments, Tiktok automatically hides all comments on your videos unless you approve them.
To filter comments with keywords
Go to your profile and tap the three-line icon for the app's settings.
Tap Settings and privacy and open the comments screen by clicking Comments.
Under Comment filters, enable Filter keywords by tapping it to move it to the right. Click the Add keywords button and enter the keywords you want TikTok to filter.
By applying this setting, any comment on your videos that contains the specified keywords will be hidden.
To filter spam and offensive comments
On the privacy and settings page, tap Privacy, then tap Comments.
Below Comment filters, turn on Filter spam and offensive comments by tapping it to move it to the right.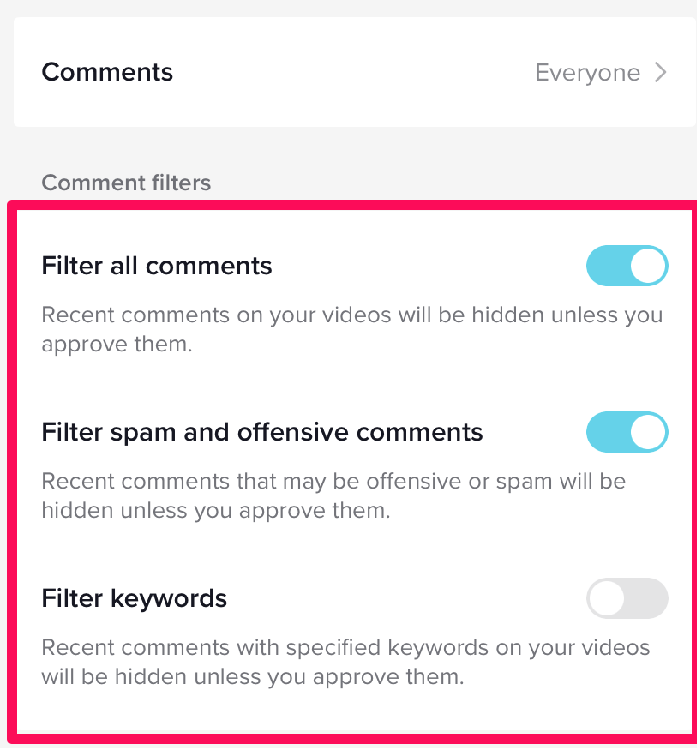 To review filtered comments
To review filtered comments, go to Settings and privacy on your profile, click Privacy, then tap Comments.
Below Comment management, tap Review filtered comments.
Tap Approve or Delete below the comments you'd like to review.
As you can decide to restrict comments on your videos using various settings, so can other users choose to delete your comments on their videos.
Can You Find TikTok Videos That You Commented On?
You can find Tiktok videos that you commented on by following any of these steps:
Request a copy of your data from TikTok
You may request a copy of your data from Tiktok to view all your comments. Other details your TikTok data may contain include username, video history and privacy settings.
To request your TikTok data, launch the app and tap the profile icon. Tap the three lines or menu button at the top and click Settings and privacy. Tap Account, then select Download your data. You can now follow the instructions that the system provides.
After submitting your request, TikTok creates a file of your data that you can download from the Download your data tab. It typically takes about three days to prepare this file, and once it's ready, you may view all the comments you've ever left on the app.
Find Comments In The Liked Videos Section
You may also ease how easily you find your comments by liking the videos on which you leave them. Tiktok stores all your liked videos in a section on your profile, so if you comment on a liked video, you can visit your profile to find it.
To find a liked video, open the app, visit your profile and tap the heart icon. Scroll through the list of videos for the one you're looking for and open its comment section. TikTok typically shows your comment ahead of others, saving you hours you may spend searching.
Find Comments In The Favorites Videos Section
You can add videos to your favorites by tapping the bookmark icon while watching them.
To access bookmarked videos, go to your profile and tap the bookmark icon beside the heart icon. Scroll through the list to find the one where you've left comments.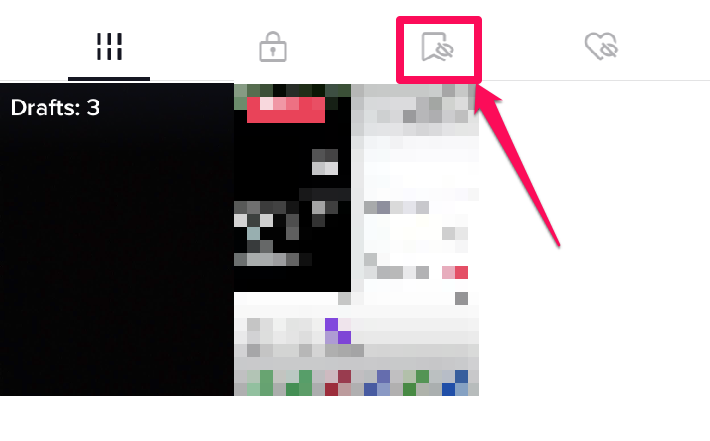 Manage comment privacy settings
Managing your comment privacy settings helps you decide who can leave comments on your videos. You can do this for a particular video or all your videos.
To manage comment privacy settings for all the videos on your TikTok profile, visit your account privacy settings, click Privacy and tap Comments.
Below Who can comment on your videos, choose who you may allow to comment. You may choose to make comments available to everyone, only your friends or no one.
For a single video, you can choose to allow people to comment in the final step before posting it. On the Post screen, tap the toggle icon next to Allow comments to turn it on 0r off.
If you've already uploaded the video and wish to update its comment privacy settings, open it and tap Privacy settingsat the bottom right. Flip the Allow comments toggle to disable it and turn comments off.
How to pin a comment on a Tiktok video
You can only pin a comment when you're the video's creator. When you pin a comment, it becomes the first one every other user sees on your video.
Tap the three dots to open the video's comments, then press and hold the comment you wish to pin or unpin. You can then tap Pin or Unpin. You may report an issue to the app's developer if you can't find this feature.
If you delete a comment on TikTok, can others still see it?
Deleting a comment from a video clears it from both your phone's memory and the app's server. This means neither you nor any other user can view that comment. The same thing happens if you clear a comment history on your post.
For this reason, if you made a typo error on a comment and would like to edit, you may first copy the original comment before deleting it. You may now paste this original comment into the comment box, edit the mistake and repost it.
Can my followers see my comments on TikTok?
Generally, every user can see your comments when you leave them. By default, TikTok comments are public.
If you or the video's creator decides to filter the comments section or hide certain comments, then your comments may not be visible to all users.
Comments you post on a video in your profile are generally visible to your followers, provided you don't restrict them or aren't using a private account.