How to watch deleted TikTok videos‍
Written by: Hrishikesh Pardeshi, Founder at Flexiple, buildd & Remote Tools.
Last updated: May 03, 2023
As a content creator or regular user of TikTok, you may post numerous short videos or find specific videos that you consider helpful and may love to watch more than once. These videos may be accidentally deleted or deleted on purpose due to the quality of the recording. Their creator may have also added other videos, and scrolling through them may consume considerable time.
In all of these situations, there are still steps that you can take to access the deleted videos and their content and keep them saved in your TikTok account or a folder.
TikTok typically backs up videos to your phone's gallery before sending them. Regardless of the device you use, whether an iPhone, Android, Windows or Mac, a version of the original video saves to your SD card, device storage or cloud storage.
Enabling the backup option on your device may also increase your chances of recovering deleted TikTok videos.
TLDR
Follow these step-by-step guide to watch or recover a deleted TikTok video:
If you use an Android device, go to Google Photos, open Bin and recover the lost videos.

On an iPhone, visit the iCloud website, open the Photos app and tap Albums. Scroll down to Recently Deleted, find the deleted video and recover it.

Launch the Recycle Bin or Trash app if you're a Windows or Mac user and restore the TikTok deleted videos.
How to recover deleted Tiktok videos from Google Photos
Typically, you may visit your phone's gallery and scroll through all the pictures and videos to find the deleted videos.
If you can't find them in your gallery and have automatic backup turned on in Google Photos, you may launch the app and scroll through it. There's a high chance that you may find it in the Photos app.
If you recently deleted the video from Photos, click Library at the bottom right corner of the screen and tap Bin. This helps you view deleted videos and images within the last 60 days. After 60 days, files get automatically deleted from the bin, including your TikTok videos.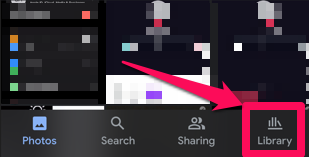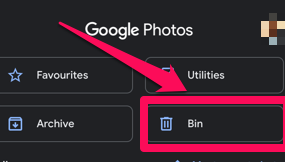 Choose the videos you want to recover and click Restore at the bottom right-hand corner to return them to your library or create a separate TikTok folder.
After this, open the TikTok app and repost the videos.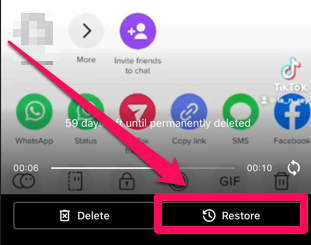 When you recover a Tiktok video this way, only the final version restores.
If there are drafts for each stage of the editing process where you add sounds and effects, the system won't save these to your SD card or device storage.
How to recover deleted Tiktok videos from the iPhone photos app
iCloud is iOS devices' most commonly used backup service. Like Android, ensure you enable the iCloud backup option from your phone's settings. You can do this by opening the settings app, tapping your name, and clicking iCloud.
Once you're in the iCloud settings, tap iCloud Backup and enable Back up This iPhone.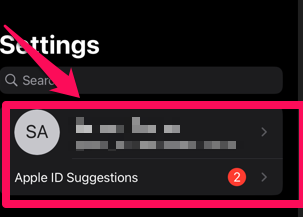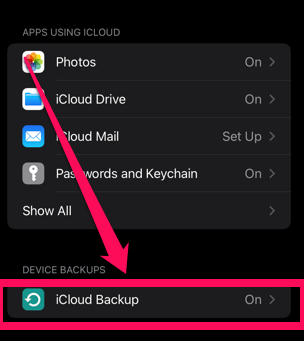 After confirming the backup, you may recover deleted TikTok videos by visiting the iCloud website and signing in to your iCloud account.
Tap the show app button and click Photos to view your backed-up images and videos.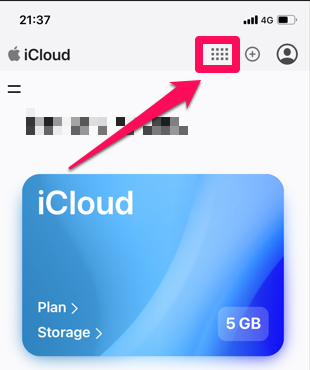 Click Albums at the bottom right corner of the screen, scroll down to Other Albums and tap Recently Deleted.
Find your deleted TikTok videos and click Recover to restore them to your library.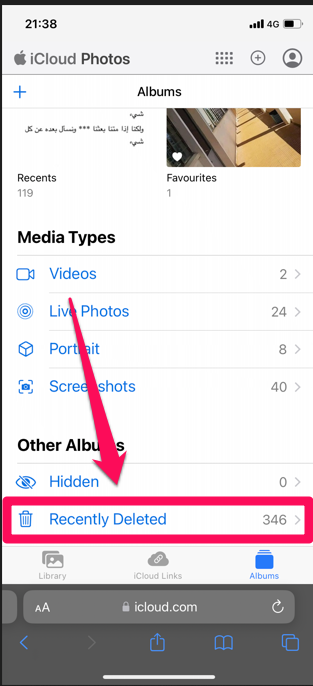 Recovering a deleted TikTok video from Recycle bin or Trash
Windows or Mac users can restore videos by opening the Recycle Bin or Trash from their desktop.
Look for the deleted TikTok videos, right-click on them and restore them to their previous spots.
How to find liked TikTok videos
If you're looking for a video that you liked, but it's been a long time, and you don't remember who posted it or how to find it, the TikTok app has a feature that addresses that.
Open the TikTok app and click on the screen's profile icon at the bottom right-hand corner.
On your TikTok profile, you may notice about three or four icons. Click on the heart icon to see your liked videos.
Using a recovery tool to restore deleted TikTok videos
Due to Tiktok's popularity, developers have created many apps and software programs that serve as recovery tools for the videos that users share on their TikTok accounts.
These apps typically have similar functionalities. They scan drives, partitions and folders, such as external drives, USB flash discs and SD cards, where you may have lost your videos. They then present their discovered files in a visual format for you to choose your videos.
To use a recovery tool, you first download the app or install the software, launch it, then select the source you wish to scan.
As the tool scans the folder, it displays a progress bar. Most recovery tools allow you to stop the scanning midway and view the results if the process takes very long.
After scanning, check the results and look for your deleted videos in the app or software's interface. You can then recover them, save them to your preferred storage location and share them on social media platforms.
How to watch deleted Tiktok videos
The steps above have explained how to restore Tiktok videos you posted and deleted. If a Tiktok user other than you posted a video then deleted it, and you wish to watch it, there are a few actions you can perform:
Find deleted Tiktok videos on an archive site
Consider finding Tiktok videos or their creators on the numerous dedicated TikTok archive sites. These websites work by massively downloading videos from Tiktok and rehosting them on their websites.
Typical examples include tik.fail and urlebird.com. With these sites, you can find permanently deleted videos on the TikTok server that are no longer available on the app or website.
Recently, TikTok has begun suppressing the archive sites, which means they're no longer as prevalent as they once were. Due to this, archive sites tend to host only viral videos. Videos that are not very popular may not be on these sites, but checking them for any video is still advisable.
Search YouTube for TikTok video compilations
Users also typically post compilations of Tiktok videos on Youtube. They may also post individual TikTok on the app if they're viral enough, but compilations are typically more prevalent.
Uploaders categorize TikTok videos under various themes. They combine videos with similar themes under one topic and upload it to youtube.
For example, if you're looking for a TikTok about a dancing cat, you may search "dancing cats TikTok compilation."
Users also make compilations of popular or trending TikTok users, which may be helpful if you remember the video uploader's name but not the video's name.
On YouTube, you can type the TikTok user's name and follow it with the word TikTok compilation.
For example, if the creator's username is "Cosmic_drey," you may type "Cosmic drey's TikTok compilation."
Usually, when you search TikTok compilations on youtube, you may notice that they are in multiple parts. You may view the other parts if you don't find deleted or lost videos in the first one.
Request a copy from the video's creator
You could ask a TikTok user for their deleted videos if you really want it. This strategy often works with TikTok creators who have a small following and receive few notifications or requests.
Creators with a large following often get numerous notifications and requests, so they may not notice your message. They, however, often re-upload videos in which they put in a lot of effort, so chances are they may re-upload your video.
Ask other users on the TikTok app for the video
Tiktok users often save videos from creators that they find highly useful or relevant. If you can't get the video from the creator, you may ask others in the comments of another video from the same TikTok profile or by sending a personal request.
Frequently asked questions about deleting Tiktoks
Here are answers to commonly asked questions about deleting TikTok videos:
How do you delete TikTok videos?
While recording a Tiktok video, there are generally extra steps to take before you upload it to the app. These include adding sounds, effects, texts, hashtags, mentions and descriptions.
At any point during these steps, you may discard the video and record it all over or stop recording it altogether.
After recording, tap the X button that appears and click Discard or Start over. This enables you to stop the current recording and start the recording all over.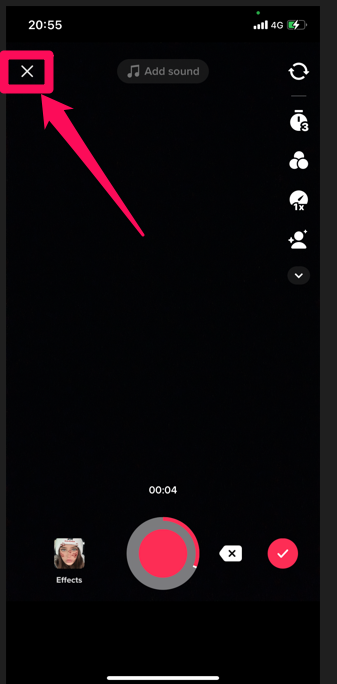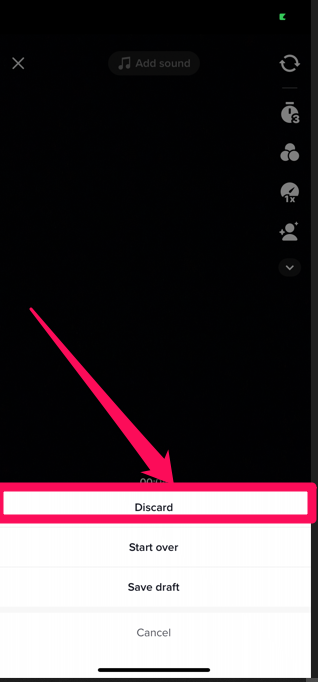 To delete a shared video, open your TikTok account and tap the profile icon or the person icon to open the profile page. Scroll through the list of videos to find the one you wish to delete and open it.
As the video plays, click the three-dot icon on the lower right to reveal a couple of options.
Find the trash icon for the delete option and tap it. Then confirm that you really want to delete the video.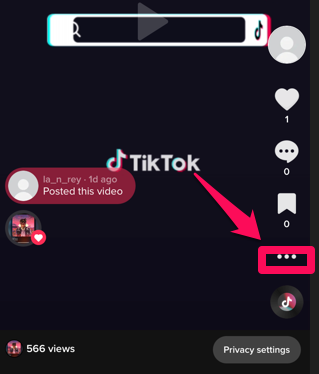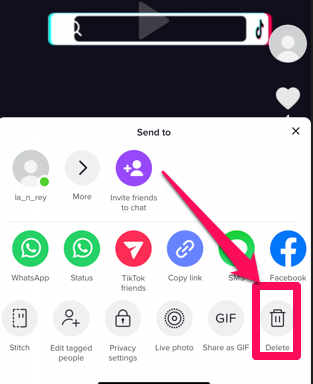 Can you recover deleted TikTok videos from the app?
Once you or a user permanently deletes a video from the TikTok app, there's generally no way to recover it from within the app. Even if you have the direct link to the video, clicking on it or pasting it into a search engine will return an error. That's because TikTok has removed the video from their servers.
Due to the video's unavailability, Tiktok archives and downloaders will also be unable to download or save them. If the video is re-uploaded, Tiktok will give it a new URL, rendering the old URL useless.
Can you recover your drafts after deleting your account?
TikTok drafts are videos you're not ready to post or still wish to edit. There's a step-by-step guide to saving videos to drafts and removing them.
To save a video to drafts, you can follow the process of deleting it.
On the screen where you can discard the video or start it over, a third option allows you to save it to your drafts to post later. You can access the videos saved in your drafts from your profile page.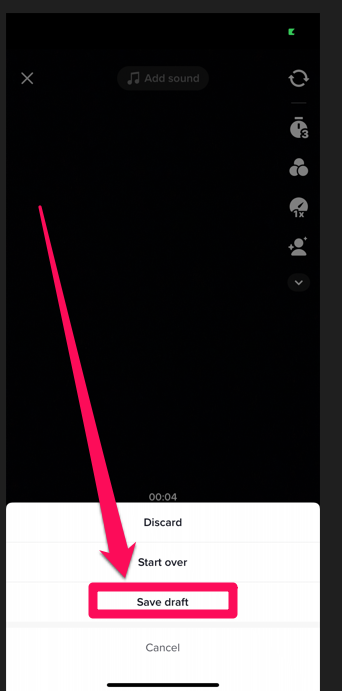 There are generally no restrictions to the number of videos you may add to your drafts, and these videos, once saved, are private and visible to only you.
Uninstalling TikTok from your phone clears your drafts within the app, but you may still find the videos on your phone's memory or memory card.
If you remove these videos from the alternative storage, delete your account or uninstall the app. You'll not be able to recover your deleted TikToks.