Best Discord Bot: List of 30 Best Bots To Add to Your Server‍
Written by: Hrishikesh Pardeshi, Founder at Flexiple, buildd & Remote Tools.
Last updated: Apr 11, 2023
You can explore the best Discord bots that can increase engagement in your Discord server. Discord bots are AI-driven tools that can help Discord users to automate their tasks on their Discord server. You can use Discord bots to add music, games, polls, and giveaways, as well as automate moderation tasks. These bots help you moderate your server, ban users that created an uncomfortable environment for other users, and create welcome messages for new members.
Searching online for Discord bots will only lead to you seeing millions of bots that you might find confusing to pick from. This article will introduce you to 30 of our favorite Discord bots that are useful for upgrading your Discord server. Read through this article for more details on the top Discord bots.
TLDR
Here are examples of a few best Discord bots that you can add to your server:
Xenon Bot

Dank Memer Discord Bot

Dyno Bot

Jockie Music Bot

Epic RPG

Security Bot

Tip.cc

Sesh

ProBot

Medal Bot
Why Should You Only Add the Best Discord Bots to Your Discord Servers?
Discord bots are tools that have the ability to increase the functionality of your Discord server. The functions of Discord bots are limitless and adding the best ones to your server can make your user experience amazing.
If you add the wrong Discord bot to your server, you can ruin your experience and that of other users on the Discord server, and this can lead to you sending your server members away. This means that adding the best and most fun Discord bot can help you engage your Discord members effectively and efficiently.
How To Add the Best Discord Bot to Your Discord Server
Before going through the list of all the Discord bots you can add to your server, you can learn how to add them to your server.
Step 1: Create Your Own Server
To add Discord bots to your Discord server, you have to be a server owner or administrator. Or, you will need the right permission from the Discord server owner if you want to add the bot to another Discord server.
If you decide to create your own server, click on the plus sign on the left sidebar of your Discord screen.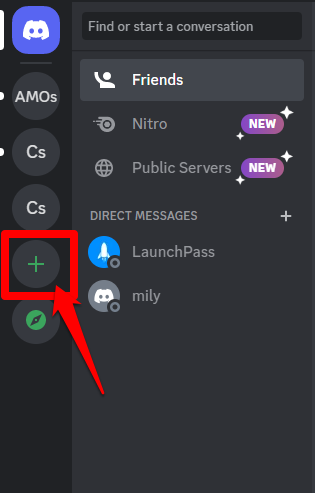 On the window that pops up, click on the Create My Own tab. Then, choose if your server is for your friends and family or for a club and community.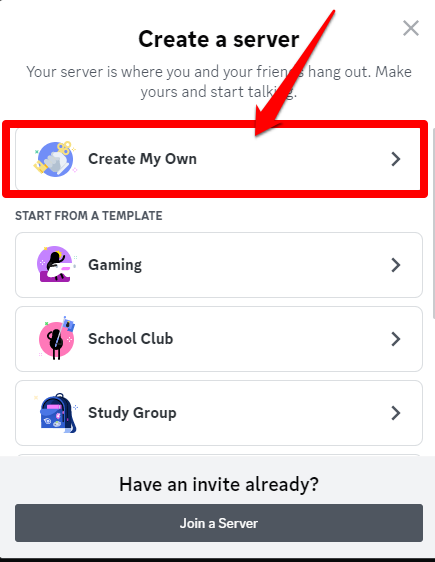 Type your server's name and upload an icon that shows the server's personality. Click on Create.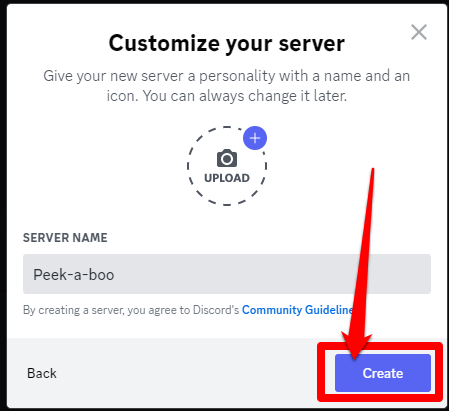 By following these steps, you have successfully created your own Discord server and you can now invite members to your server.
Step 2: Visit the Discord Bot List Store
After creating your Discord server, you can visit a Discord bot store with a Discord bot list at top.gg and select the bot of your choice. All you need to do is to type the bot name on the search bar and hit Enter on your keyboard to search.

When you see the bot you want from the search list, click on Invite to add the bot to your server.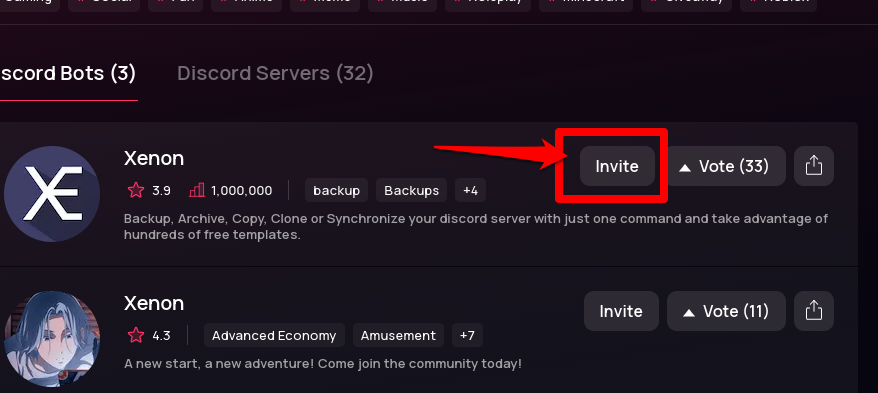 Step 3: Add Bots to Your Discord Server
When you click on the invite tab, you will be redirected to a new tab on your browser where you can type the name of the Discord server you want to add the bot to and click on Continue. Note that you must have logged into your Discord account on your browser before to link your account to your browser's information.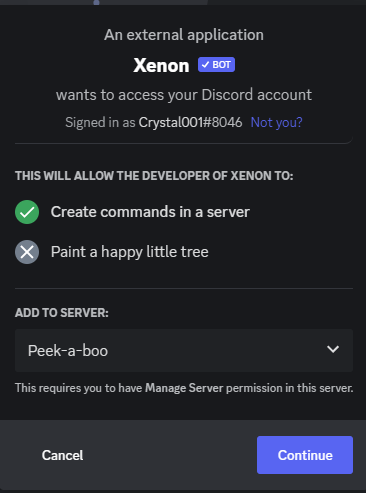 Confirm the permission that you want the bot to have and click on Authorize.
Confirm that you are human and you have successfully added the Discord bot to your Discord server. When you check the Discord server back in your Discord account, you will see a welcome message from the bot which signifies that the bot has been successfully added to your server.
30 Popular Discord Bots for Discord Servers
Here are 30 great Discord bots you can add to your server:
1. Xenon Bot

The Xenon bot is a Discord bot that allows you to back up your servers, upload server templates, and transfer messages between different Discord channels. This Discord bot offers server templates to users for fan servers, gamers, and education.
Xenon also provides support for multiple languages. This great Discord bot is completely free but you can gain access to more features in the premium version.
The paid plan includes:
Premium 1: $5/month

Premium 2: $10/month

Premium 3: $15/month
2. Dank Memer Discord Bot

Dank Memer is the best Discord meme bot to add to your server. This Discord bot allows you to insert a meme in the middle of a conversation in your Discord server. You can consider this bot if you want to create a fun atmosphere on your server.
Dank memer allows you to create your own memes using specialized meme commands. Using the bot currency system, you can steal coins from other server members. You can then use these coins to buy items from the available meme shop or play a fun online game.
The Dank memer bot is a fun and popular Discord bot to add to your server. It can help to make your server look more lively.
3. Dyno

The Dyno bot is a feature-rich bot that gives you access and control over its features by using a dashboard including auto-moderation with Mod logs, bans, and timed mutes.
This Discord bot has been upgraded to detect spam or mass mention in your server chats. You can also use this bot to create custom announcements and welcome messages for when your server members join, leave, or get banned from your server.
Dyno bot has a free version and a premium version with plans starting from $4.99/month.
4. Jockie Music

Jockie music is one of the popular music bots that can add to your server. This Discord music bot is dedicated solely to music.
You can use Jockie music to play music from Apple Music, Spotify, YouTube, TIDAL, Soundcloud, Deezer, and other music platforms. To use this bot to play music, you can just paste the song link after the prefix, m!play, to start the playback.
Jockie Music has four options and you can add all four to the same server. Adding all four makes it perfect for simultaneous listening sessions.
5. Epic RPG

Epic RPG is one of the best Discord bots that allows you and your server members to play a text-based RPG game and level up through a battle. In this game bot, you can earn and sell weapons and armor to your other server members.
This game bot contains more than 15 dungeons where you are required to beat the dungeon bosses to unlock new features and commands. As a new user to the bot, all you need to do is simply type rpg start and the server will bring out different gameplay rules and commands.
Epic RPG allows you to check your inventory and profile, and fulfill quests as you would do in an interactive game. It also supports adventure and hunting.
6. Security Bot

Security bot is one of the powerful Discord security bots that help to protect your Discord server from raiders, nukers, and any type of damage. This Discord moderation bot provides you with a secure way to moderate your server with no Discord permissions required.
The security bot allows users to easily give permissions, punish users who try to abuse the server permissions, and set customizable limits to control who can bypass these permissions.
Adding this bot to your server provides you with an anti-raid, anti-spam, recovery system, and many more features that help to protect your server.
7. Tip.cc

Tip.cc is one of the best Discord bots that you can use for sending tips. With this bot, you can donate tips without limits or fees. It allows you to receive tips on your Discord server using cryptocurrency.
The Tip.cc bot can allow you to have an additional source of revenue. It supports over 228 different cryptocurrencies and provides you with fun games to engage your server members.
This bot also gives you the option to tip anyone, regardless of if they have a crypto wallet or not. You can tip multiple users at once.
8. Sesh

Discord does not have any form of scheduling or calendar managing feature available. In this case, you can consider using this calendar bot. Sesh is a scheduling bot dedicated to calendar management, reminders, scheduling, events creation, and more.
Using this bot, you can easily create events in any format you wish to arrange them. You can create tasks and specify the time in the language of your choice.
The sesh bot also allows you to integrate a google calendar to make it convenient for you to use. You can also create polls to select the best time, countdowns, and configurable time zones.
9. ProBot

ProBot is one of the best Discord bots that help in moderating your Discord server. Like other moderation tools, this useful Discord bot focuses on setting customized welcome messages for your Discord community. It allows you to set how you want your Discord server to look to new users, especially if you own a large Discord server.
The Pro bot contains other features such as kicking users that post contents that are against the server rules. You can also use commands that help in members' moderation.
This bot has an auto-moderation system that can help in deleting repeated messages and muting unruly users. You can also use this bot to warn users about mentioning bad words. The punishments are customizable and you can create custom commands that determine the punishments for when certain conditions are violated.
10. Medal Bot

Medal bot is one of the best Discord bots for gamers. This bot allows you to create medal video game clips from your Discord server. With this bot, you can search for clips on your server using a theme, game, or the most viewed clip.
Medal bot can also act as a moderation bot. It is a fun bot with features that supports music and general server maintenance. Like other moderation tools, Medal bot makes it easier for you to ban, kick, or mute a user that violates your server rules.
You can consider using this bot to auto-assign members' roles, play music from YouTube, and delete messages.
11. Idle RPG

Idle RPG is one of the best Discord bots that allow you to create a text-based roleplay game in your server. It is one of the fun bots to use in playing games on your server.
Your server members can create characters, play games, join guilds, battle, go on quests, and many others. It also has a leaderboard for the top 10 lovers, top, 10 PvP players, top 10 richest, and top 10 players by XP. IdleRPG lets you gamble in several ways to help increase your earnings in the game.
This bot is free to use but, you can unlock in-game prices if you donate to the IdleRPG Patreon page.
12. MEE6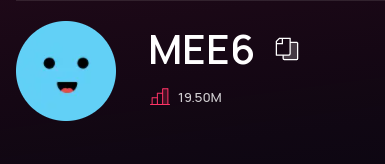 MEE6 is the best Discord moderation bot that allows you to welcome new users, create custom commands, and manage your server. You can also enable streaming and social media alerts, distribute roles, and create a leveling system for all users on your Discord server.
Th MEE6 bot is a flexible and reliable bot that offers support for adding extra plugins to your server.
This bot has over 19 million servers using it and offers a premium paid version that unlocks more of its functions and features.
13. Double Counter

Double counter is a unique moderation tool on Discord that prevents people from joining your server with multiple accounts.
It inspects and verifies users who join and checks if their IP addresses are connected to other accounts. This helps to ensure that members you kicked out can't rejoin using a different account.
Double counter also considers other factors, such as cookies, to differentiate between users in your server. It has the ability to block VPN users so that people won't be able to manipulate their way back into your server.
14. Trivia Bot

Trivia bot is a fun Discord bot used predominantly in voice channels. It is a game bot that has a multiplayer trivia game with over 3000 questions and categories to test you and your members' knowledge.
The categories in the trivia bot range from film and television to nature, sports, and nature.
This is a user-friendly bot with only three commands. You can type trivia help to explore these commands after adding the bot to your server.
15. PollBot Advanced

The PollBot advanced is a Discord bot that lets you create polls on your server. The created polls available contain timed polls, polls with custom answers, and yes/no polls.
These polls can be a great option to gain feedback from other members, schedule events, and understand what your members want to see on the server in the future.
16. Helper.gg

You can use a bot such as Helper.gg to create a ticketing system in your Discord server. This bot is especially useful to server owners that provide services to customers or plan projects.
Using this Discord bot, you can tag any channel or server of your choice to make the ticket known to the right people. You can close these tickets once you are done managing your customers' concerns.
17. Octave

Octave bot is another popular music bot that lets you play music from music platforms. Just like other Discord music bots, you can create playlists, queue, replay, and pause songs.
With this bot, you can also get information on song lyrics. It delivers high-quality audio to thousands of servers worldwide. You can also gain access to additional features with its premium version.
18. Tatsu

This Discord bot can become your favorite Discord bot if you are fond of pets and collecting items. The Tatsu bot allows you to play games with pets.
This bot has a wide global economy system and a user-friendly pet module. It has an interactive dashboard and additional features suited to your community.
19. Karuta

Karuta is an anime bot that contains over 70,000 anime characters. It lets you collect and earn cards, and burn them on more collectibles.
You can also trade these cards to earn money, which you can use across different servers. Karuta is known for remaining active even during high server activity such as dropping or seeing the cards.
20. FreeStuff

Freestuff is a useful Discord bot that sends you messages and updates that are available for free. Once you add this bot to your server, it informs you whenever a paid game is available for free.
Note that, this FreeStuff bot won't send you messages about games that are free to play by default, but only paid games that are currently on discount or available for free for a limited period.
21. GAwesome Bot

The GAwesome bot is a multipurpose bot that is perfect to add to your Discord server. It is a highly customizable bot that is good at moderating chats and adding fun features that can increase user activity on your server.
It can aware member ranks, ban members, conduct polls, generate sick memes and perform giveaways. This bot also has a robust extension system that allows the bot to show results from Google, Wikipedia, YouTube, or Reddit.
22. Carl Bot

Carl Bot is a popular Discord bot that lets you create reaction roles in your Discord server. With this bot, you can create messages that users can react to and get assigned roles based on these reactions.
This bot is also capable of creating a log that stores deleted, purged, and edited messages. It can also act as a moderation bot by highlighting pending tasks that require action in the server.
Carl bot can help you create custom commands and welcome messages for your server.
23. PokeMeow

Pokemeow is a fun game bot that you can use and play with your friends on your server. You can use this bot to catch pokemon, evolve, and perform quests. With this bot, you can gain shinies and legendaries which you can show off to your server members.
Pokemeow introduces new events and quests monthly, so you can never get bored if you add this bot to your Discord server.
24. Rythm Bot

Add music to your Discord server by using the Rythm bot. Just as the name suggests, this bot can help you add more rhythm and life to your server.
By using this bot, you can get music from various music platforms such as Soundcloud and YouTube. It also contains other features such as adding lyrics, creating custom playlists, and allowing autoplay.
25. Musibeth

The Musibeth bot is a simple music bot that allows you to play various YouTube content directly on Discord. It is a free Discord bot that you can invite to your server and use together with your friends and Discord community.
You can also support this bot with a free and standard donation. If you do so, you can receive special roles on the server.
26. Zira

The Zira bot is a popular Discord bot known for its reaction roles function. This bot allows your server members to self-assign roles based on the reaction image they clicked. This bot is useful to allocate all your server members to different roles, especially if you have a large server with roles-specific channels
You can also use the Zira bot to send welcome and goodbye messages to new and existing members. This bot is free to use, but you can get additional features for the price of $2/month.
27. Spixx

The Spixx Discord bot offers a lot of different server commands from role play to currency. This bot is useful in keeping your server members active and engaged. It contains high-quality premium music commands that support various music platforms.
This Discord bot also has a feature-rich currency bot, collectible items, dynamic fight commands, a functioning economic system, and a daily lottery system.
28. Giveaway Boat

You can decide to use a giveaway to get your server members excited and engaged. If you're thinking of that, you can just add the giveaway boat bot to your Discord server. This bot makes starting a giveaway very easy. It helps you to start a giveaway, pick a winner, and automatically end the giveaway.
This Discord bot is available in multiple languages such as Dutch, English, French, German, Indonesian, Spanish, and Turkish. It allows an unlimited number of giveaways at once and creates giveaways with up to 100 days' duration.
29. Statbot

Statbot is a server stats bot on Discord. It monitors different stats on your Discord server such as the number of members you have, the number of messages you receive, the number of members that are currently online, the amount of time members spend in voice channels and many more. This bot stores this information in a dashboard to make it easy for you to see at a glance the activities happening in your Discord server.
30. Hydra

The Hydra bot is another Discord music bot that users can use to stream music from other music platforms such as YouTube, Spotify, SoundCloud, and Deezer. This bot has various audio features that allow you to play your music in a loop, replay, skip, shuffle, and vote skip. You can even use this bot to check on information about the lyrics of the song of your choice.