How to react to Instagram messages: Everything about Instagram Emojis!‍
Written by: Hrishikesh Pardeshi, Founder at Flexiple, buildd & Remote Tools.
Last updated: Jan 19, 2023
At the time of writing this article, it's been over two years since Instagram launched a major update. With this update, you can react to Instagram messages with emojis & reply to specific messages.
Even today, several people don't know so much about this feature. Even the writer didn't know several things.
If you're one like our writer, this post is for you.
Messaging is so much more than just sending text & this post will share how to react to Instagram messages with emojis.
Related: How to view private Instagram profiles
TL;DR - Summary
Instagram released a major update to its messaging in 2020. The update included allowing users to react & reply to specific messages on Instagram. You can send reactions to the message on Instagram, which you get from your friends, family & followers.
Here's how to react to Instagram messages:
Update the Instagram app
Open the direct messages section
Open any chat & find the Instagram message you want to react/reply to
Double tap to like the message (you can change the default icon)
Swipe left to reply (or long press for a couple of seconds) & do more
Side note: Connect the Facebook Messenger app & Instagram DM to get the universal messaging features.
How to react & reply to Instagram messages
You can react to any message on Instagram. Doesn't matter who sends it, you or anyone in the group chat or individual chat.
By default, Instagram has heart emoji when you double tap on a message. You can change that by tapping the '+' icon, then tap on 'Customize' & select the emoji you want to be the default icon.
You can even change the order of the emoji reactions as shown below. Long press on emojis & reorder the emojis to change order.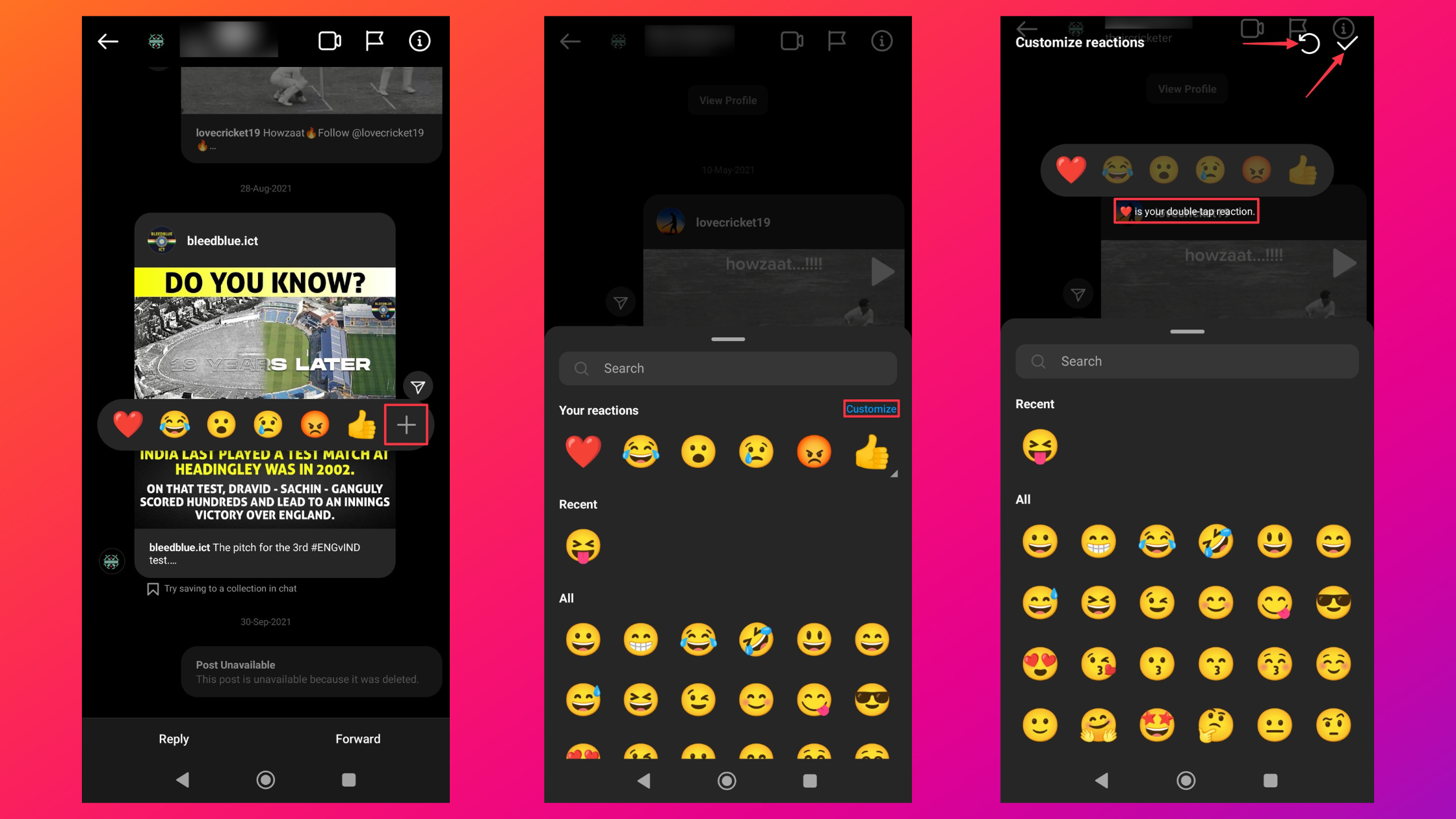 Once you change the default icons & customize them, make sure to tap on the tick icon (in the top right corner) to save changes. If you want to reset everything, tap on the reset icon left of the tick icon (top right corner)
You can long press on individual emojis to multiply emojis as shown below. This comes in handy when you like the message or a post so much that you want to emote it with emoji reactions.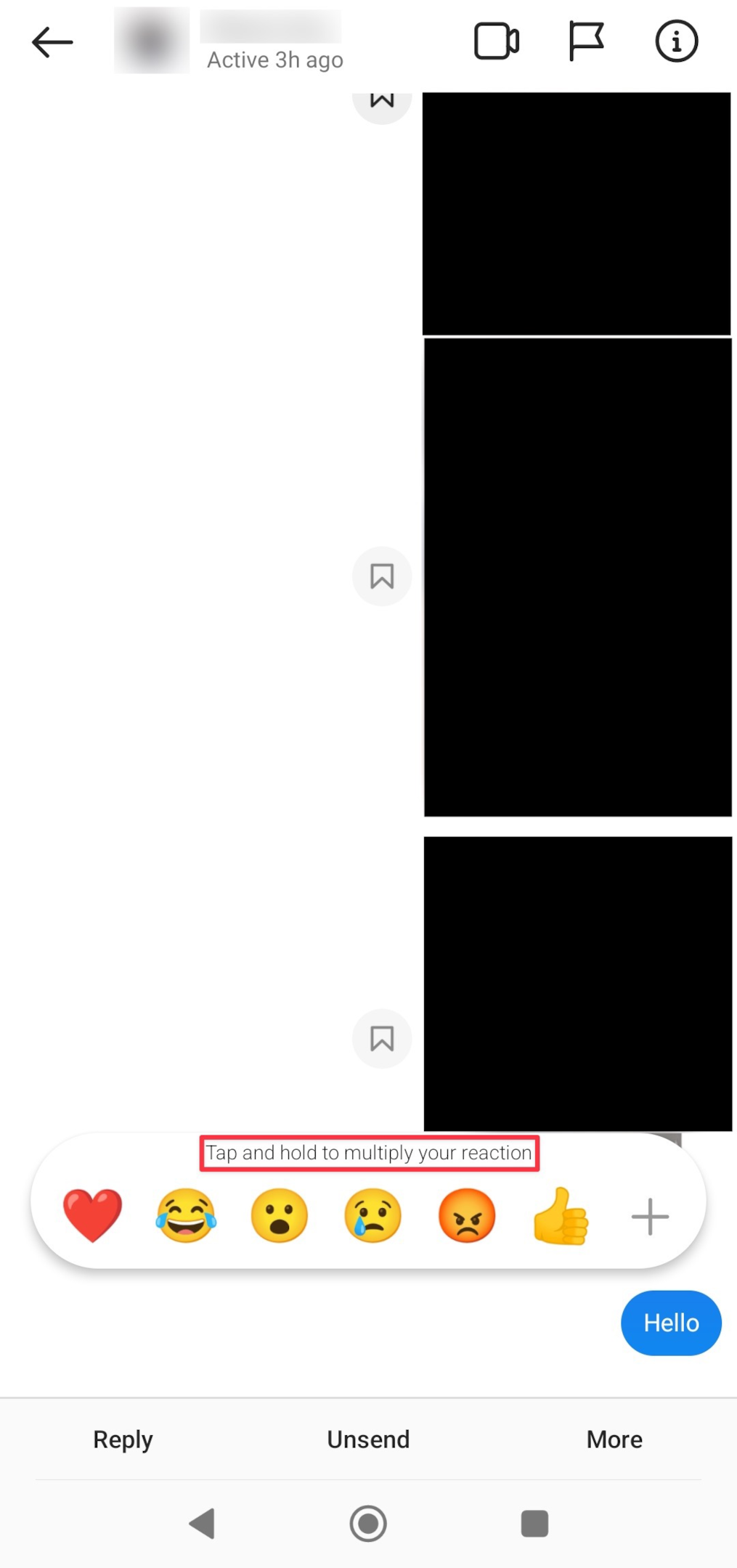 Read more: Instagram Reels not working? [Fix for iPhone & Android]
Reacting to Instagram messages on Computer
Instagram messaging on a PC isn't a pleasant experience. The options are very limited. You can only Like, Forward, Copy & Unseen messages.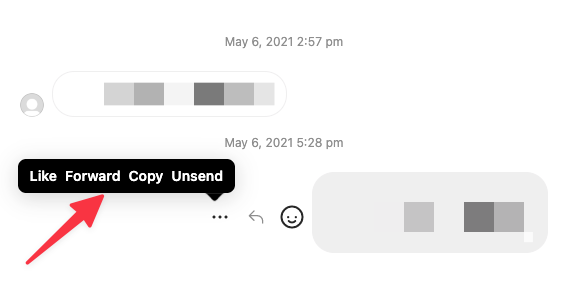 You can also react to messages, by clicking on the emoji icon & selecting the emoji reaction you want to react with.
What should I do if I don't see emoji reactions on Instagram?
Not everyone will have this feature. It's either the case that you haven't updated the Instagram application yet. If you have updated the app, you can check if you've enabled the features for messaging.
Go to your profile, tap on the three vertical lines burger menu and see if you have an "update messaging" menu.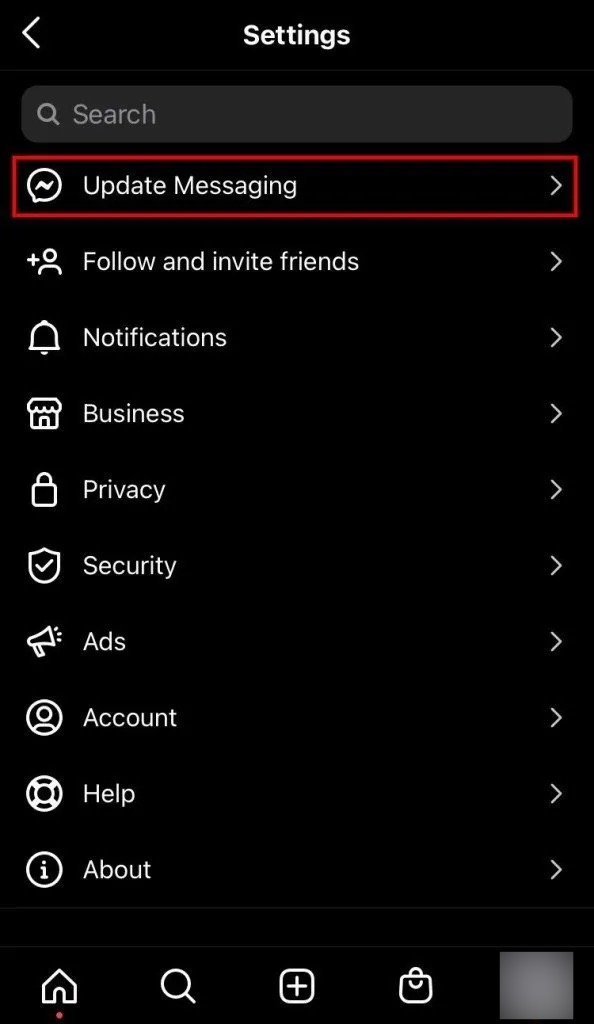 How to react to Instagram stories with emojis?
You can react with an emoji to an Instagram message & stories as well. Instagram stories have 500 million users and a lot of people communicate via stories.
You can reply with only 6 reactions to stories. There isn't any customization. However, you can reply with personalized Avatars as quick reactions.
If you haven't set the Avatar, you can set that up when you tap on Avatar tap.
How to change default emoji reactions to an IG message when you double tap it?
Instagram emoji reactions can be customized as you wish. Here's how to open the customization mode on Instagram.
Tap on the messenger icon, and open any chat.
Long press any message or a post in the chat (don't double tap)
Tap the '+' icon in the emoji reactions panel
Tap 'Customize' and make changes
Once done, tap the tick icon to save changes
Related: Hide your followers on Instagram [Can I hide my followers]
How to remove emoji reactions (undo react) from Instagram messages?
If you accidentally reacted to a message or react with the wrong emoji, you might need to undo the reaction.
Tap on the reaction to remove the emoji reaction (as shown below).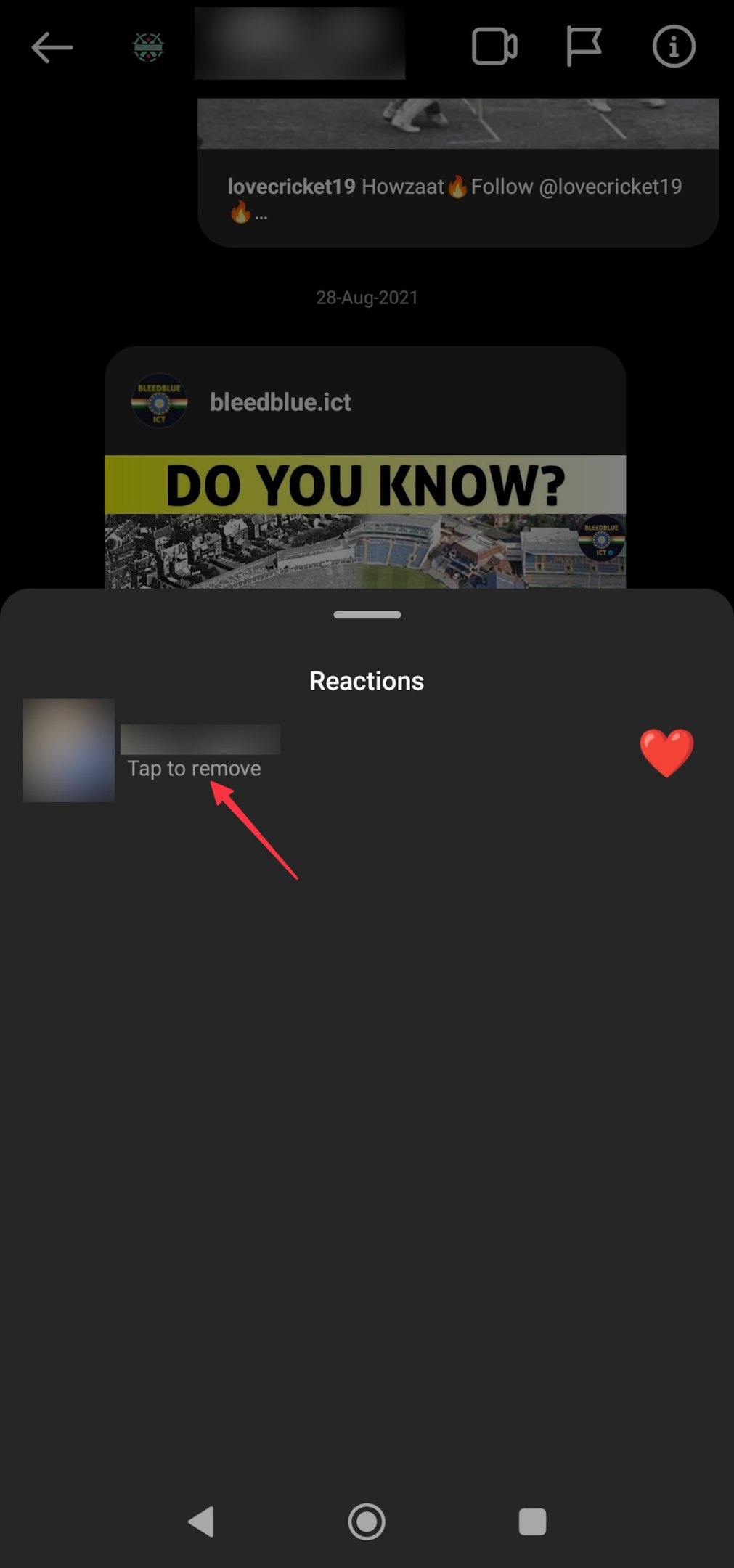 Related: "We couldn't connect to Instagram" Error, Fixed
Frequently Asked Questions
#1 Why can't I react to messages on Instagram?
You don't have the updated Instagram app to the latest version or you've not updated the messaging services. Look for "Update messaging" in "Settings" under your profile to get the latest messenger features.
#2 How do you respond with different emojis on Instagram?
You can't make multiple reactions but you can multiply the intensity of how you react to messages on Instagram. Tap and hold on to the emoji to multiply the emoji.
#3 Can you like a direct message on Instagram?
By default, double tapping with like the Instagram DM. However, you can react to Instagram messages with emojis with different reactions. Tap the '+' icon to change the order of the emoji list. The first emoji is the default.
#4 Why can I only react with heart emoji on Instagram?
That's the default heart emoji set by Instagram. Change the reactions on Instagram DMs by tapping the '+' icon & select the default reaction.
#5 How do you turn on reactions to Instagram messages?
See if you've updated the Instagram app or checked to set it under your profile. Look for "Update messaging" to get all the features related to messaging.
#6 How to turn on emojis on Instagram?
Since Facebook Messenger & Instagram messenger has merged, you might not see the features on Instagram without linking the two accounts.
See if you've connected both Facebook & Instagram accounts. If you have it linked, navigate to the accounts center & try reconnecting the accounts.
#7 How to get a laughing emoji?
You can get custom emojis instead of the default heart emoji. Tap on the '+' icon to change the order & default emojis.
#9 Can you react to messages on Instagram web?
You can do very little on the web version of Instagram. You can Like, Forward, Copy & Unsend. You can click on the emoji icon and select different emoji from the panel to react to ig messages.