View private Instagram profiles Without Following [in 2023]‍
TL;DR & Summary
Viewing private Instagram profiles is difficult, but there are some methods to try. One way is to send a follow request and hope the user accepts it. Another method is to create a fake account and send a follow request, but this is against Instagram's policies. Using third-party apps or websites is not recommended as they are often scams or can harm your device.
When would someone need to view private Instagram accounts?
So, it seems like your curiosity has got the best of you. Isn't that why you searched how to view private Instagram profiles in 2022? No judgment there!
Who doesn't like to know what's up with 'XYZ'? Suppose you were friends with them but don't talk anymore. Who wouldn't want to look into their profile and see what's up with them?
What's stopping you might be the fact that you don't follow them. Sadly, their Instagram account is private and you can't view their posts or stories.
Privacy is a priority for Instagram. Therefore, like other social networking platforms, Instagram users can also make their accounts private. You know it already, right?
Users can hide all of their photos and videos from the people who are not following them. But what a drag!
You feel curious to check out a private account. What to do?
If you don't know, don't get anxious. We have all that you need to know! But before discussing how to see a private Instagram account, we'll discuss what private Insta accounts are.
Check if you knew everything already or if there is more!
---
What are Private Instagram Profiles?
Your Instagram account has everything about you, doesn't it? It is more thorough than your resume probably. (Just kidding!)
But let's agree, your Instagram profile reveals more personal details than any other social account. By default, your account is open to everyone. Yes, everyone can view your posts and stories.
But you can always make it private! If your account is set to private, only your approved followers can see your photos, videos, etc.
What setting your account to private on Instagram means is that not everyone can see your business. Only the people who follow you can engage with your content. Even when you use popular hashtags, your posts stay hidden from those searches.
It also means that non-followers have to send a follow request first to view your posts.
How to Make a Private Instagram Account
This is pretty easy. As easy as adding 2 and 2. 
Here's how you can make your Instagram account private:
Open Instagram & tap on your Instagram user profile in bottom right corner





On your profile, click on hamburger menu





Tap Settings





Tap on Privacy





Toggle "Private Account" to make your Instagram account private




Fix 1: How to view private Instagram profiles - Follow Requests
Let's get to business, shall we?
One of the easiest ways to view private Instagram profiles in 2022 is to follow people.
It is the first and easiest thing you can do to check anyone's private Instagram account. Easy, right?
And it is no big deal.
All you have to do is tap on the follow button for notifying the users at the other end that you want to view their posts.
After this, you just have to be patient throughout. It may sometimes take a long time in approving your follow request.
Once your follow request has been accepted you will be able to view the related Instagram private profile without any issues.
Is that the only way? No, no! We have more on how to view private Instagram accounts for you!
Fix 2: How to view private Instagram accounts - Google search
Now, what if you can't follow this person on Instagram? You've got no alternative, you have to figure out a different method to see a private Instagram profile.
Still, wondering about how to view a private Instagram Profile? When Instagram users keep their profiles private, they leave trails of their posts with image search engines.
Yes, you heard it right! This allows Google to create a library of their previous pictures.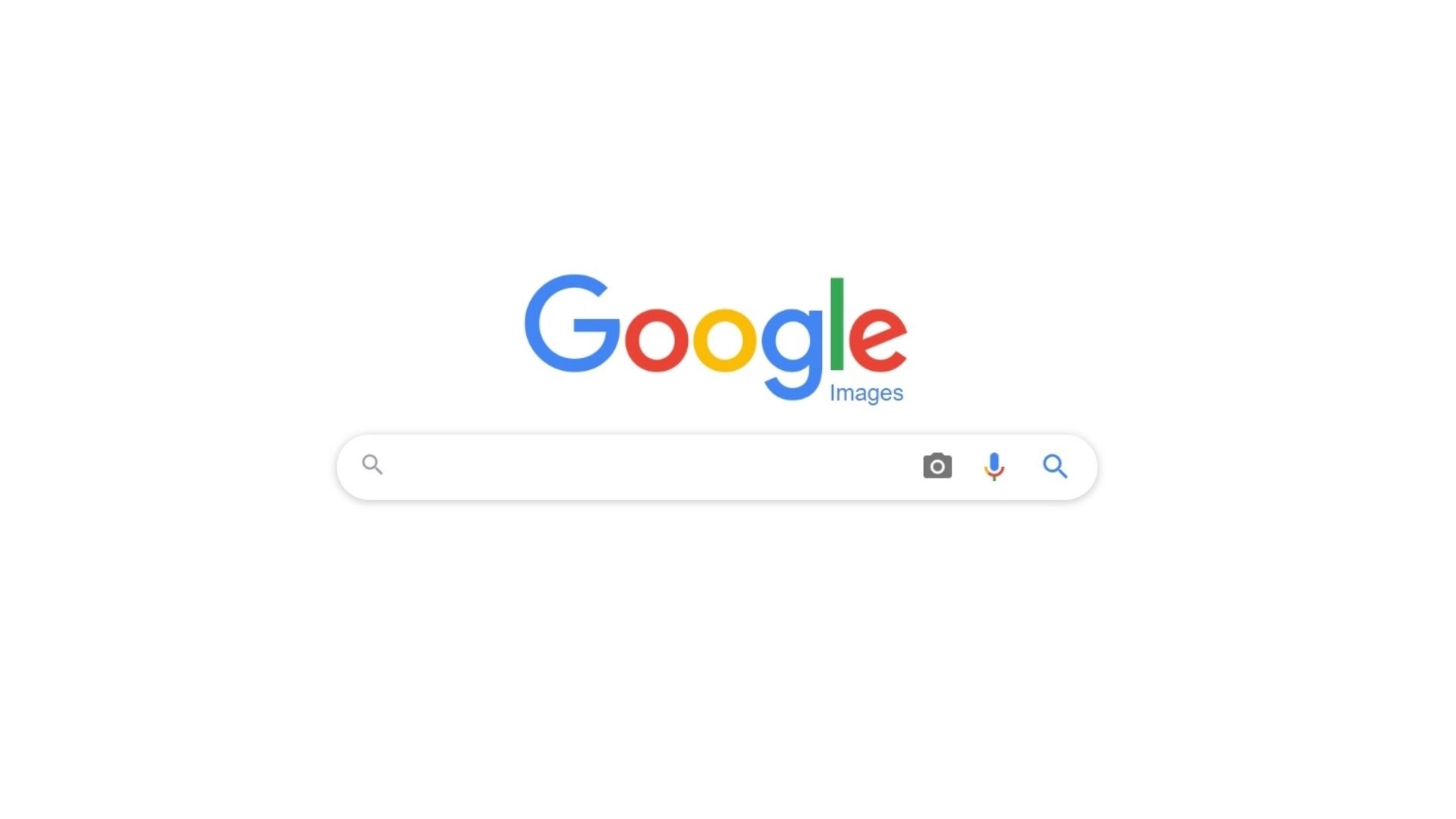 These are posts made before the account was made private. All you have to do is enter the image into the Google Image Search.
There's a great chance this person left some traces. Maybe a picture or two? Go find out!
Fix 3: How to view private Instagram profiles- Ask A friend
Often, you'll have a friend who's already following the person. I mean who wants to know what's going on with someone they don't even know?
If you do have a friend who follows the person, great! Just ask them if they will let you look at the account. Or if they can save and forward the person's posts to you.
How does one know if you've got friends who are already following the person? Simply ask!
Fix 4: See private Instagram profiles - Fake Instagram Account
Your follow request has been ignored or unattended. Isn't it very annoying? Well, worry not.
If someone is not accepting your follow request from your original Instagram account, try using some other or fake one.
And no, it is not illegal although slightly unethical to create a fake Insta account. However, you can easily create a fake Instagram account and use it. It might convince those who are not in the mood of sharing their posts with you.
While creating such a fake Instagram account, just make sure that you are keeping your account private. This way you can keep yourself safe throughout the process.
You can also make sure you have added up some of the photos earlier in this fake account. Why? Because this way it appears to be a genuine one.
What other methods can be used to view private Instagram accounts? You can use third-party tools for this purpose.
Fix 5: See private Instagram stories & accounts - Third-Party Services
Instagram won't let you break through the wall of privacy. But sure, there are other ways to do it! Unbrick the wall with third-party tools.
Thanks to technology for blessing us all with the best inventions. There are a large number of apps and websites to serve this purpose. These have been particularly developed so that you can use them to view private Instagram profiles.
Do you want to check out someone's private account without signing up for your account? We have good news for you!
You can easily make use of these apps for viewing others' accounts quite easily. If you don't know which one to choose, don't get worked up.
Here we are with the best ones for you!
1. Instastories.watch
Instastories.watch is undoubtedly one of the best private Instagram viewer platforms in the series. It helps you in viewing any of your preferable private accounts without any issues.
It is a free platform. And yes you can easily use it on different operating systems such as Windows, Android, iOS quite conveniently.
The best thing about this wonderful web platform is that it offers users the facility of accessing private Instagram accounts. Can I do it without filling out surveys? Yes, it has no surveys to attend.
2. InstaLooker
If you are interested in getting an Instagram viewer app, look no further. The InstaLooker app can help you in accessing private Instagram accounts without spending any charges.
We highly recommend using this application.
Again, it is one of the finest and easiest apps to use. All you have to do is just make a very few clicks and proceed further with the process. The app successfully fetches the feeds you want to check.
It also offers users the facility of viewing and downloading any of the photos from their private Instagram accounts without any issues.
The only drawback of this app is that you have to complete the different surveys before accessing it.
3. PrivateInsta
PrivateInsta is a wonderful app that is being designed to work effortlessly on different platforms such as Windows, iOS, Android and OSX, etc.
The app has been made very user-friendly. Also, it helps the users to browse the photos and videos of any private account quite easily.
Go ahead, try the app!
4. InstaRipper
Quite a name, right? Well, it pretty much rips down those walls and helps you. It is a wonderful tool that is specially designed for people like you. Use this app and easily keep an eye on the private Instagram profiles of your choice.
The app is specially designed to work effortlessly on desktops and smartphones and can be easily downloaded for free from its official website just within a few seconds.
InstaRipper offers users the facility of viewing and downloading the photos of a private account just within a few seconds.
5. Instagram Private Profile Viewer
Instagram Private Profile Viewer is another wonderful private Instagram viewing app. This app makes it quite easier to spy on private Instagram accounts.
It is a free app that hardly takes a very few minutes of yours to provide your preferable data without any issues. You simply have to add up the username of the private account you want to access and also have to add up the maximum number of photos you want to check out, that's it.
Once done, you will be redirected to the Instagram servers and will successfully retrieve the photos you are looking forward to checking in.
6. IGLookup
IGLookup is one of the gems in the list of tools designed to view private Instagram profiles. The app is free to use. It helps users check out private Instagram accounts without signing up.
Yep, you heard it right! It requires no signup. Hence, no account is required. Now, isn't that something unique and amazing?
You just have to open up IGLookup on your browser. Then, add the username of the Instagram account you want to spy on. Indeed, an easy and hassle-free process.
Once you do it, the tool will connect you to Instagram. It will help you in fetching photos from your target account.
7. InstaDPS
InstaDPS is one of the finest private Instagram viewing apps. It has a smooth UI that is designed to be quite simple and easy to use.
It is a free private Instagram viewer app. Just open it and add the Instagram username of your targeted private Instagram account. Then, proceed further with the process.
The servers scan for related Instagram accounts and provide access to you within a few seconds. Users here can freely save and download the related private Instagram account. You'll seldom come across any issues.
8. Likecreeper
Like other tools, Likecreeper is a leading web-based tool. It allows its users to view private Instagram profiles without signing. No account is needed.
You can easily browse photos and videos of private accounts anonymously on your device. It also works on all OS. Moreover, it helps you to see who viewed your Instagram profile.
Best practices for viewing private Instagram profiles
Viewing private Instagram profiles without permission is a violation of their policies and can lead to legal consequences. However, here are some general best practices for using Instagram:
Respect others' privacy: Do not attempt to access private profiles without permission.

Be cautious of third-party apps: Using third-party apps that claim to allow you to view private profiles can be dangerous and may compromise your personal information or device.

Do not share personal information: Do not share your Instagram login credentials or personal information with anyone, as this can lead to unauthorized access to your account or sensitive data. Even if you have kept your Instagram profile, private, there's a high chance that those who follow you might misuse the personal information that you share.

Do not engage in stalking: Stalking or harassing someone on social media is never acceptable and can result in serious legal consequences.

Respect the platform's policies: Instagram's terms of use and community guidelines prohibit unauthorized access to private profiles. Violating these policies can result in the suspension or termination of your account.

Try searching for the account on other social media platforms: If you know the person's name, you might be able to find their Instagram account by searching for them on other social media platforms such as Facebook or Twitter. Once you have found their account on another platform, you can try to use the information you find to track down their Instagram profile.

Understand the legalities: Viewing private Instagram profiles using third-party tools is not legal. These tools are often in violation of Instagram's terms of service and could potentially infringe on the privacy rights of the user whose profile is being viewed. In Using such tools could lead to the suspension or termination of the user's Instagram account. View profiles only through the official Instagram app and to respect the privacy settings of other users.
Frequently Asked Questions
1. Can I view a private Instagram account for free?
Yes, absolutely. There are a few online tools available on the internet. Using these you can see private Instagram profiles for free.
2. Is it possible to view private Instagram without following?
Sorry, but we have to break it to you. It is not possible to view a private account's private photos without following it first. However, remember the third-party tools we just discussed?
You can access these details by using those tools. In this article, we have mentioned some of these useful tools available online for free.
3. Does private Instagram viewer work?
Yes, If you are using the right tool then it does work properly. There are several third-party tools available on the Internet to view private Instagram profiles.
Unfortunately, not all of them work properly. Make sure you use one of the recommended tools or might stay stuck in a loop of surveys.
4. How can I see private Instagram stories without them knowing?
Instagram Stories are only visible to the people you choose to share your stories with.
Again, to view someone else's story, you will need one of the third-party tools.
As we have previously mentioned, the Instastories.watch tool is the best tool available in the market. You can view others' stories by searching their usernames without letting them know.
Conclusion
Spying on some private Instagram accounts has become pretty simple now. It is no more an issue. If you want to check out someone's photos, stories, and videos, you just need to use a few tricks.
We designed this guide to provide you with a complete overview of various solutions for this.
These methods can help you access private Instagram accounts without any problem. And it is as easy as popping a candy! Isn't it?
Along with some of the most popular Instagram viewing apps, we also have added up a few basic tricks. With this, we hope you can easily view private Instagram profiles.
Try to stay away from cracking or spyware tool. They can cause some serious threats to your security and privacy. Save yourself for troubles, ok?
Now, what more do you want to know about how to view private Instagram profiles? We have covered all bases! However, if you want to know who viewed your profile, check the best Instagram stalker apps here!
Related Articles
---
Trending Articles
---