How to fix the "Instagram DMs not working" error?‍
Written by: Hrishikesh Pardeshi, Founder at Flexiple, buildd & Remote Tools.
Last updated: May 05, 2023
This article talks about the "Instagram DMs not working" issue. The article covers the cause & preventive measures to avoid the glitch.
One billion people are too many for a server to handle. In such cases, glitches are common & one such glitch is the "Instagram DMs not working" issue.
People send direct messages to their friends & family across the globe & the Instagram DMs glitch makes it really difficult to keep in touch with friends & family.
This post is for you if you're unable to send Instagram messages to anyone on the platform. We have compiled ways to fix Instagram direct messages error & preventive measures to avoid the error.
TL;DR & Summary
Although it's not a major issue, the number of people complaining about the "Instagram DMs not working" issue is increasing. More people facing the problem frequently and are escalating this concern to the highest degree. Many users exchange messages despite Instagram being a photo-sharing app.
Luckily enough, there are a couple of things that you can do when having trouble sending Instagram direct messages.
Here are the steps we have covered in this guide for your quick access:
Why does Instagram say I have a message but nothing's there?
Why is my Instagram DM not working?
Troubleshooting tips to prevent the glitch
Frequently asked questions
Why does Instagram say I have a message but nothing's there?
These Instagram ghost notifications are one of the most annoying glitches for Instagram users. Here's what you can do in this regard:
Check the unread messages tab
Refresh your Instagram DMs
Clear cache
Logout & login again
Reinstall Instagram
Unlink Facebook account from Instagram
Check the general messages tab
Check requested messages
Check the entire Instagram DMs
Why is my Instagram DM not working?
With Instagram DMs, you can message anyone on Instagram except the private accounts (you can't message them without following).
However, some users face can't send or receive direct messages on Instagram due to several reasons. Here are the solutions we've compiled for you to solve the DM glitch on Instagram.
#1 You're not connected to the internet connection
When your internet connection is unstable you won't be able to connect to the Instagram servers for the messages to reach the recipients.
Especially if the servers are unresponsive the poor internet connection would make it worse to DM someone on Instagram.
If the mobile data isn't helping, try connecting to WiFi or a hotspot. You can also see if any particular app is using more data.
Test your internet speed to see if that's causing any problems. We recommend fast.com to test the speed, or simply searching for speed test on Google will help.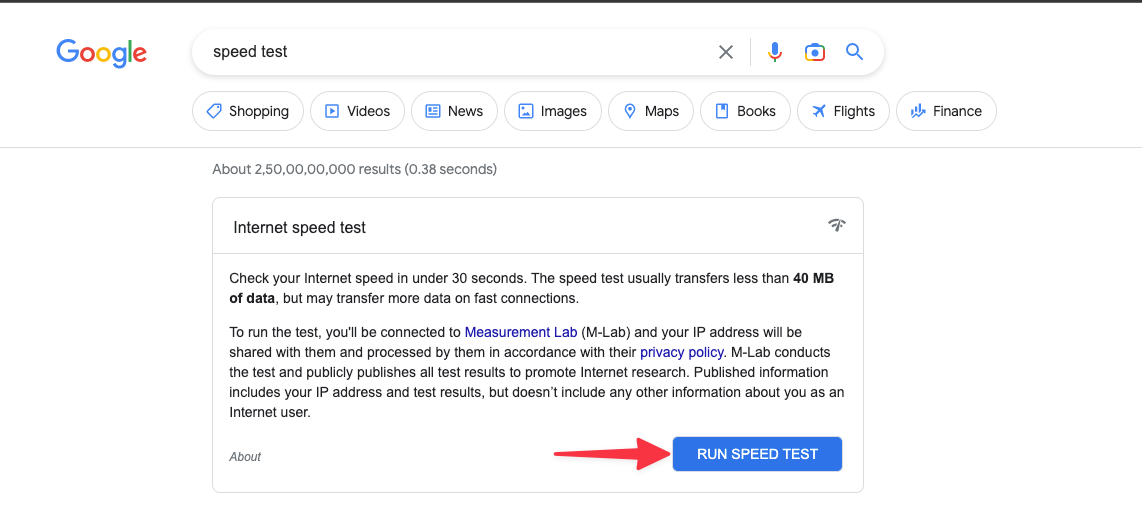 #2 You didn't update the Instagram app
Instagram frequently updates the app to remove the bugs found by users or the team. If it's a bug that causing the Instagram DM glitch then, you can update Instagram from the Google Play Store or Apple app store which might solve the problem.
It's always great to keep all the apps updated if your internet data limits are not a problem. If you're on an Android device, go to the Google play store & check for updates.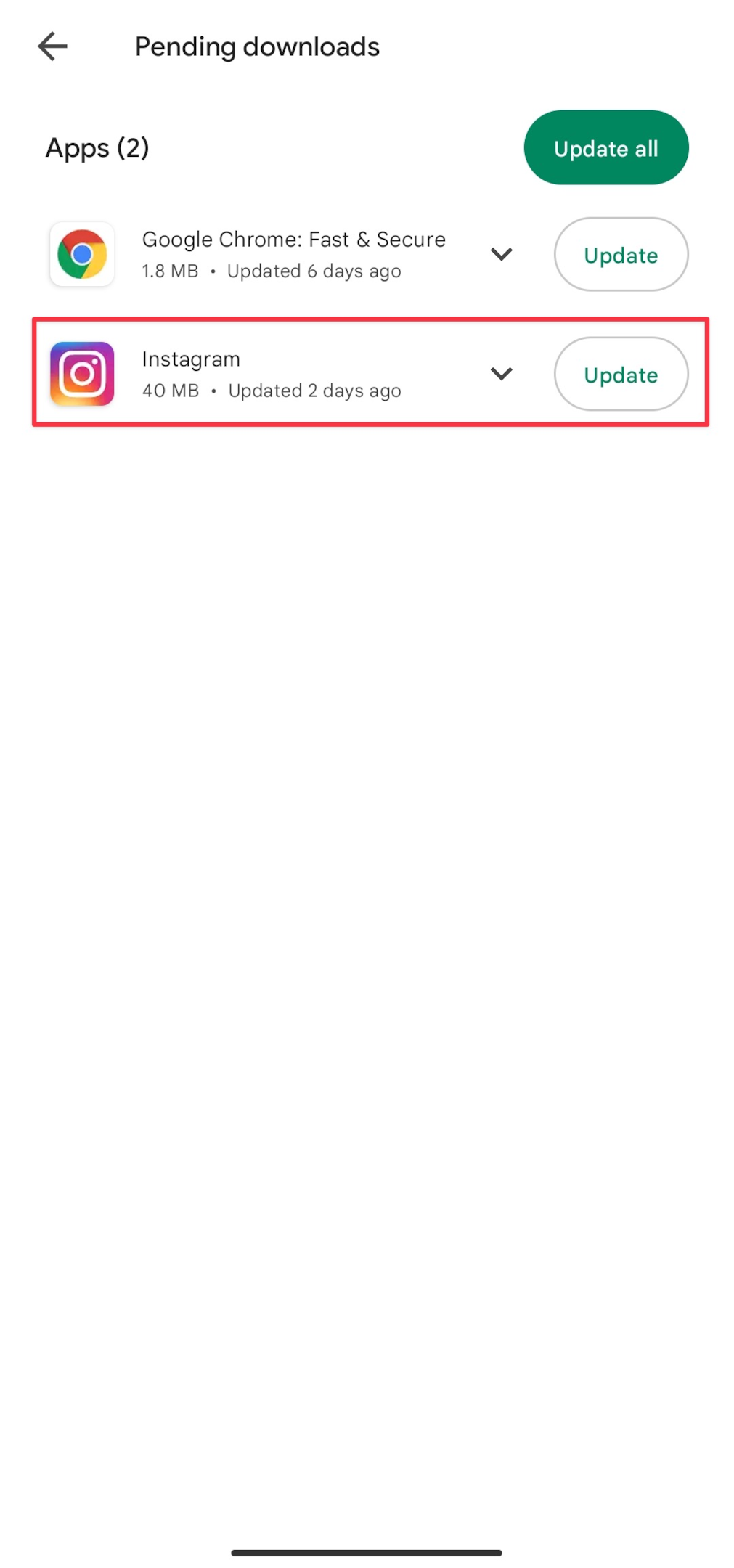 On iPhone, go to your App store, and tap on the 'Updates' tab & all the apps with pending updates will be listed, either update all or just Instagram for time being.
#3 You did not clear your Instagram cache
The Instagram cache is a bunch of temporary files saved on your device to help with the performance. But sometimes, the cache that's supposed to increase the performance, ruins the experience.
Try reinstalling the Instagram app if clearing the cache doesn't work. However, uninstalling the app will remove all your saved drafts so save all your work before you reinstall.
Furthermore, if you're a beta tester (only for Android device users) uninstalling the app will remove you from the tester's list. When you reinstall it, you may opt to join the list.
You may or may not be able to join the list depending on several reasons.
#4 Instagram servers are down
Check if Instagram serves are down which is why you aren't able to send Instagram messages. If the servers are down, it's natural that Instagram direct messages won't be delivered.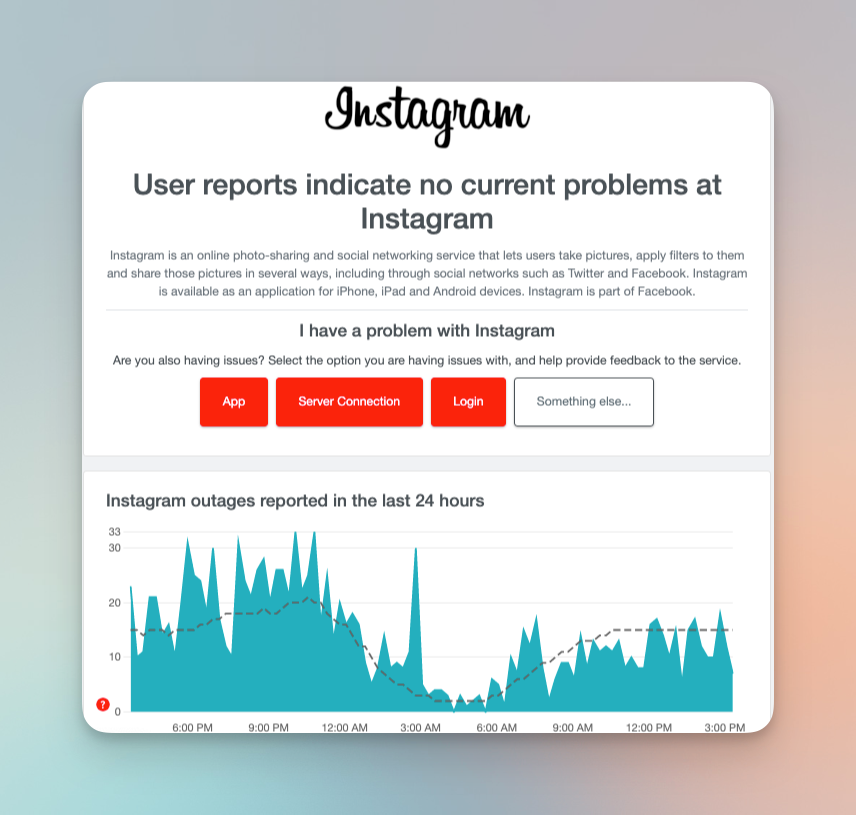 #5 The messages are unsent by the sender
This might happen if you're unable to see the message your contact sent. In case you got a DM notification from Instagram & and by the time you check there are no new messages in the chat.
This is not an Instagram DM glitch, but a feature that your contact has leveraged. You too can unsend Instagram messages, here's how: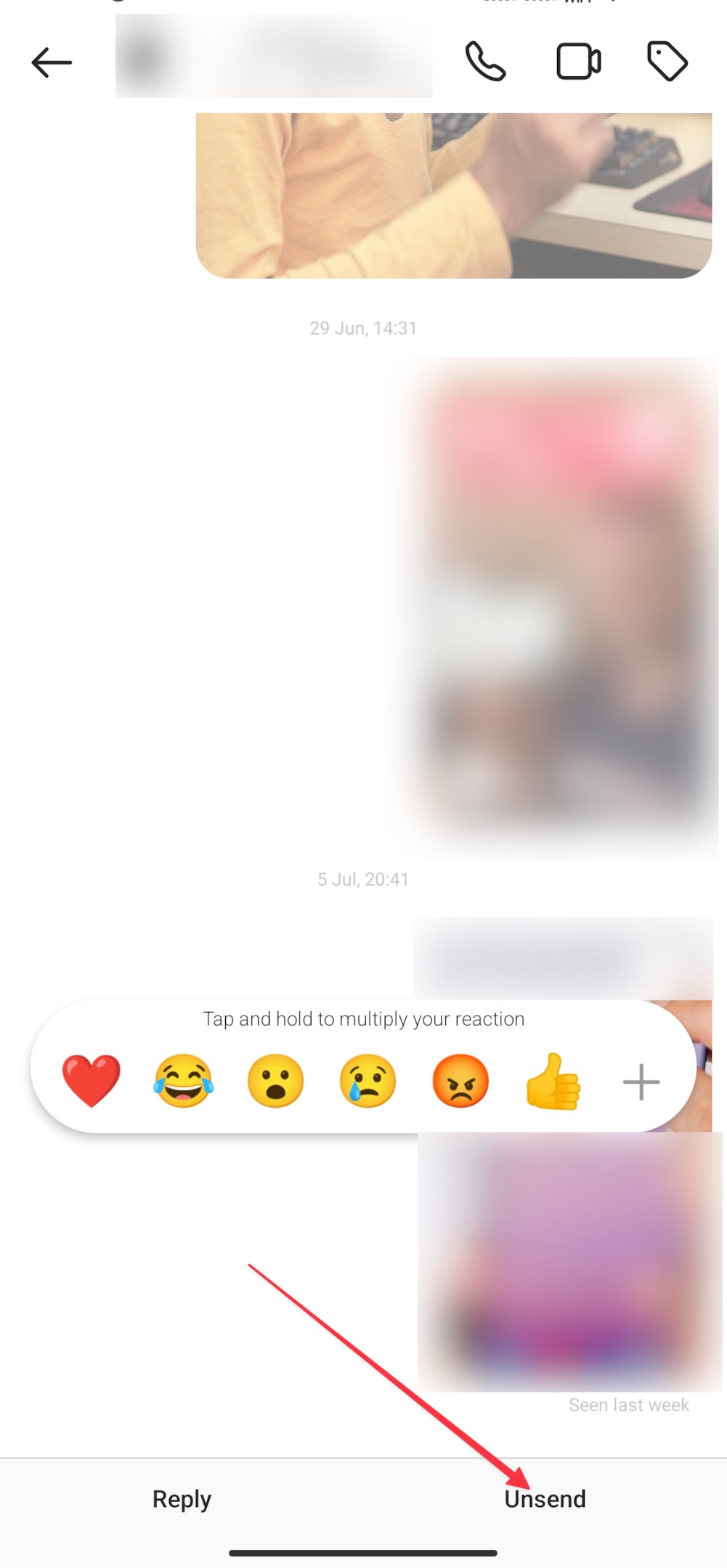 Preventive measures to the Instagram glitch (Troubleshooting tips)
#1 Switch your internet connection
If your mobile data isn't supported, you should switch the connection to Wi-Fi or hotspot which is a much faster option. A stable internet connection can help you send messages.
A fast internet speed can fix Instagram dm glitches if that's what's stopping the messages to be delivered. However, if it's a problem from Instagram's side, you might need to wait for the messages to deliver.
If the internet has caused the problem after you switch the internet connection try to delete the message that wasn't sent & try to send messages once again.
#2 Check the profile of the recipient
See if you're trying to send the direct message to an Inactive Instagram profile or if the profile has blocked you.
In both cases, you won't be able to send direct messages. If the Instagram account is inactive, you'd see "Instagram User" instead of their name, as shown below: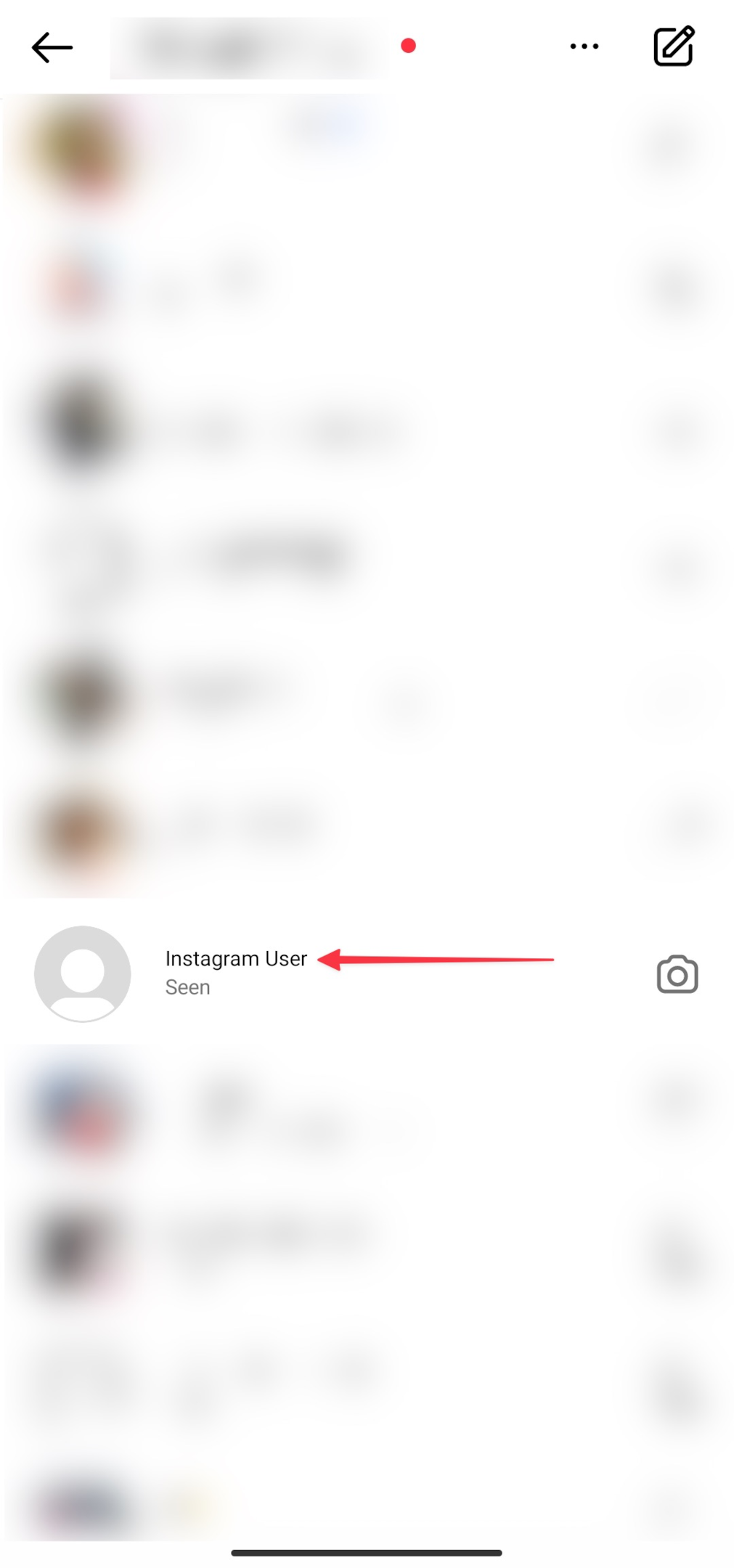 Note: When an Instagram user blocks you, won't find their profile even if you've had conversations previously. If you search for that profile, you won't find that profile in the search as well.
#3 Update the Instagram app
If you update the Instagram app on your smartphone, this will eliminate any bugs that might be causing any issues. The latest version will fix Instagram DMs issue.
If updating the app isn't helping, try to access Instagram web for a change.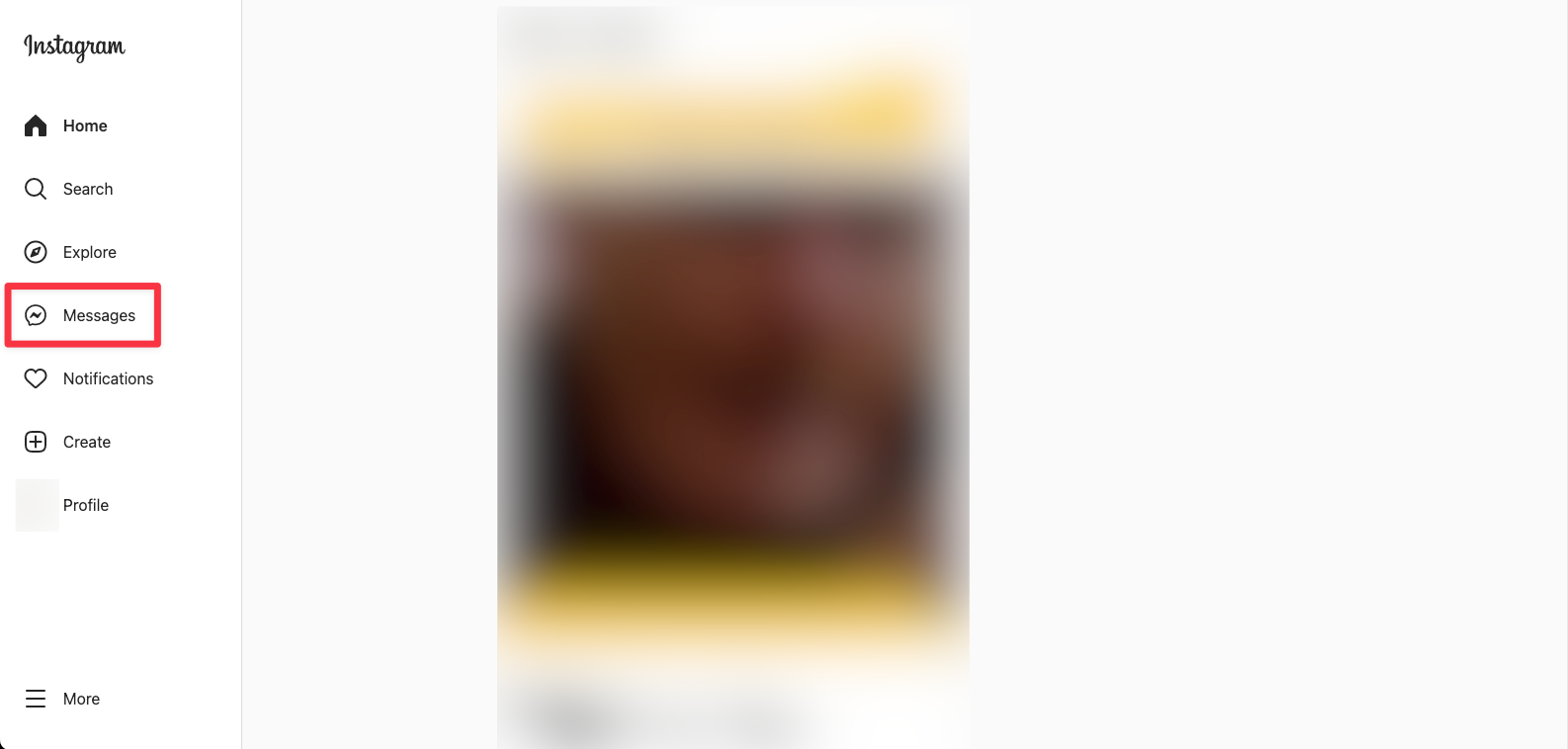 #4 Contact the Instagram support team
The Instagram support team should be of the best help. If you're on Twitter, tweet to the official Instagram support team for assistance. A lot of users report to this Twitter handle that their Instagram dm stopped working.
#5 Reinstall the Instagram app
Try to delete Instagram to refresh the dm feature. While it depends on the operating system to manage apps & ensure they're working properly.
Try to clear your Instagram cache if you don't want to reinstall the app. If you don't already know, you will lose all your Instagram drafts if you uninstall the app.
#6 Use VPN
VPN hides your IP address from Instagram & in case your IP address is blocked, VPN might help you fix Instagram direct message not working error.
On your cell phone, install Turbo VPN from Google Play Store or Apple app store.
#7 Check if you've crossed the DM limit
Instagram hasn't officially announced any DM limit, however, if you've crossed the limit you will receive emails from Instagram within the app.
On the Instagram app, go to your Instagram profile, security & Emails from Instagram to check any such emails. And on the desktop, go to "Settings" & click Emails from Instagram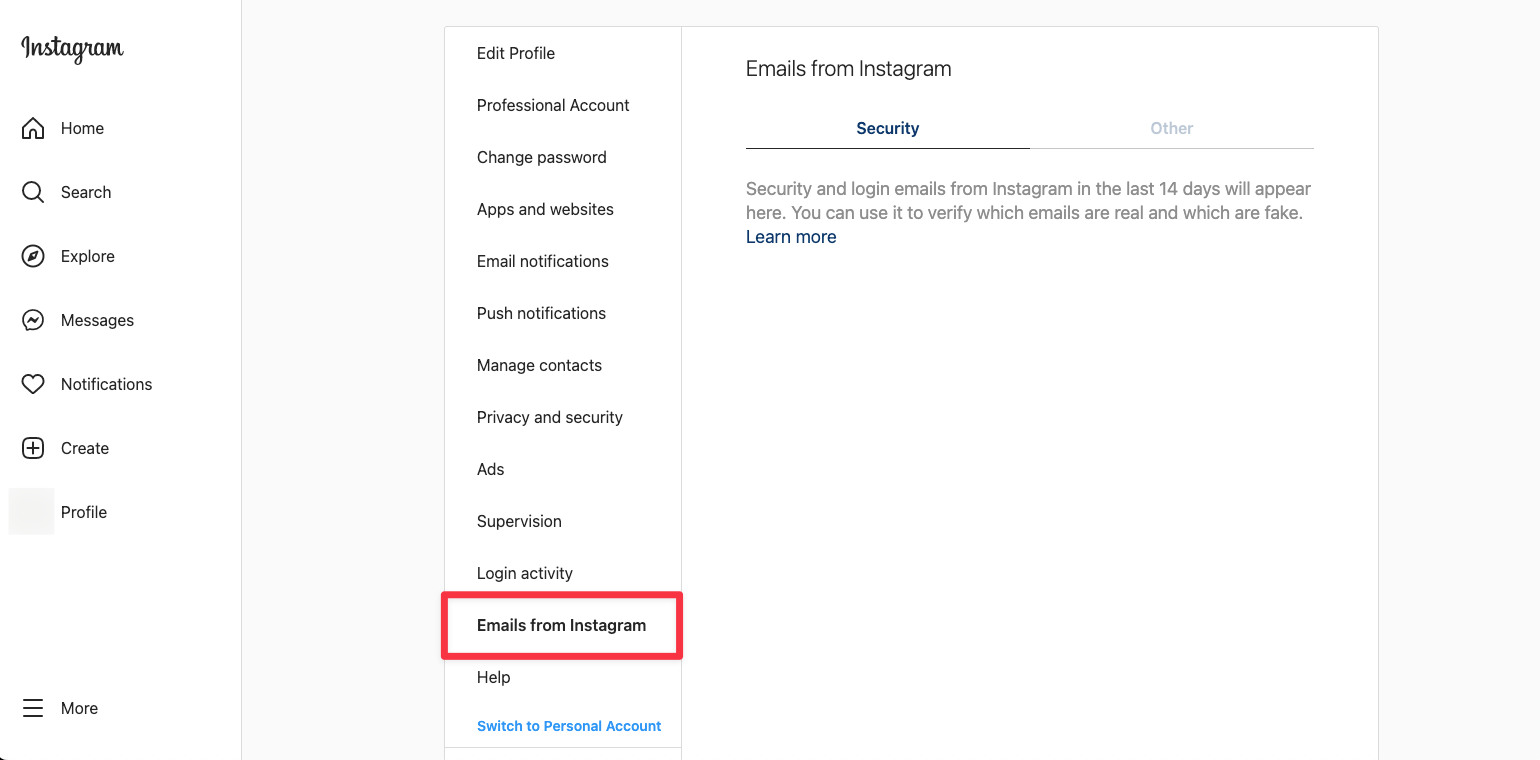 Frequently asked questions
Is the Instagram server down right now?
Visit Down Detector to see if Instagram (& many other services) are down. You will see the details if the system is down with probable cause.
How do I open Instagram in the browser?
Visit instagram.com on any browser, and make sure you're using a safe network and device to log in. If you're using Instagram web only for sending DMs.
Also, check if other accounts are logged in the browser. Use Instagram web if that's the only option left.
Can I browse Instagram without joining?
All the above methods require you to have an active Instagram account. Irrespective of an iPhone or Android device, you can't browse the content without logging in.
The whole point of all the possible solutions that Instagram has for security is to avoid spam. If you want to use Instagram without joining, that's outright spam.
Is DM private on Instagram?
Yes, the DM feature is a private way to exchange messages between two Instagram users. Instagram also lets you have a group conversation. All the chats remain private.
However, since Instagram & Facebook messenger is now linked, the privacy related to the ads you see is questionable.
Can you look at DMs on Instagram without them knowing?
There are third-party apps to look at DMs on Instagram without letting them know. We don't recommend using any third-party app if you're concerned about your privacy.
In some cases, your DMs might now work due to the third-party applications.