Instagram Story Not Uploading | [All Possible Cases - Solved]‍
Written by: Hrishikesh Pardeshi, Founder at Flexiple, buildd & Remote Tools.
Last updated: Jan 19, 2023
Instagram introduced stories in 2016 & since then it's been used by several users. Since its launch, Instagram rules the story space. Whenever anyone thinks of posting stories, they think of Instagram.
As a business owner, you'd need to upload several promotional Instagram story posts and even run Instagram story ads. In such cases, an Instagram story not uploading can cause a lot of serious problems. It's not just a handful of people, several people are facing this issue across the globe.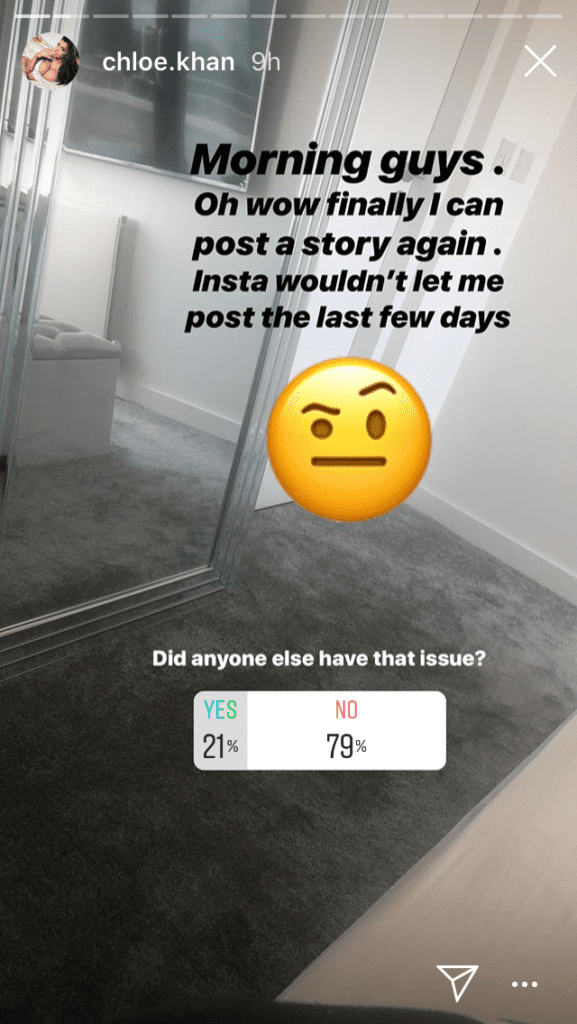 Instagram stories have their own feed and are treated as individual entities. When you face problems with the uploading process of Instagram stories, you're most likely to face problems viewing Instagram stories as well.
Related: Top 10 Instagram stalker apps
If you face problems viewing the Instagram stories of users you follow, the problem is with the app. We tested viewing the Instagram story (that won't load on the Instagram app) on a web mobile & desktop browser.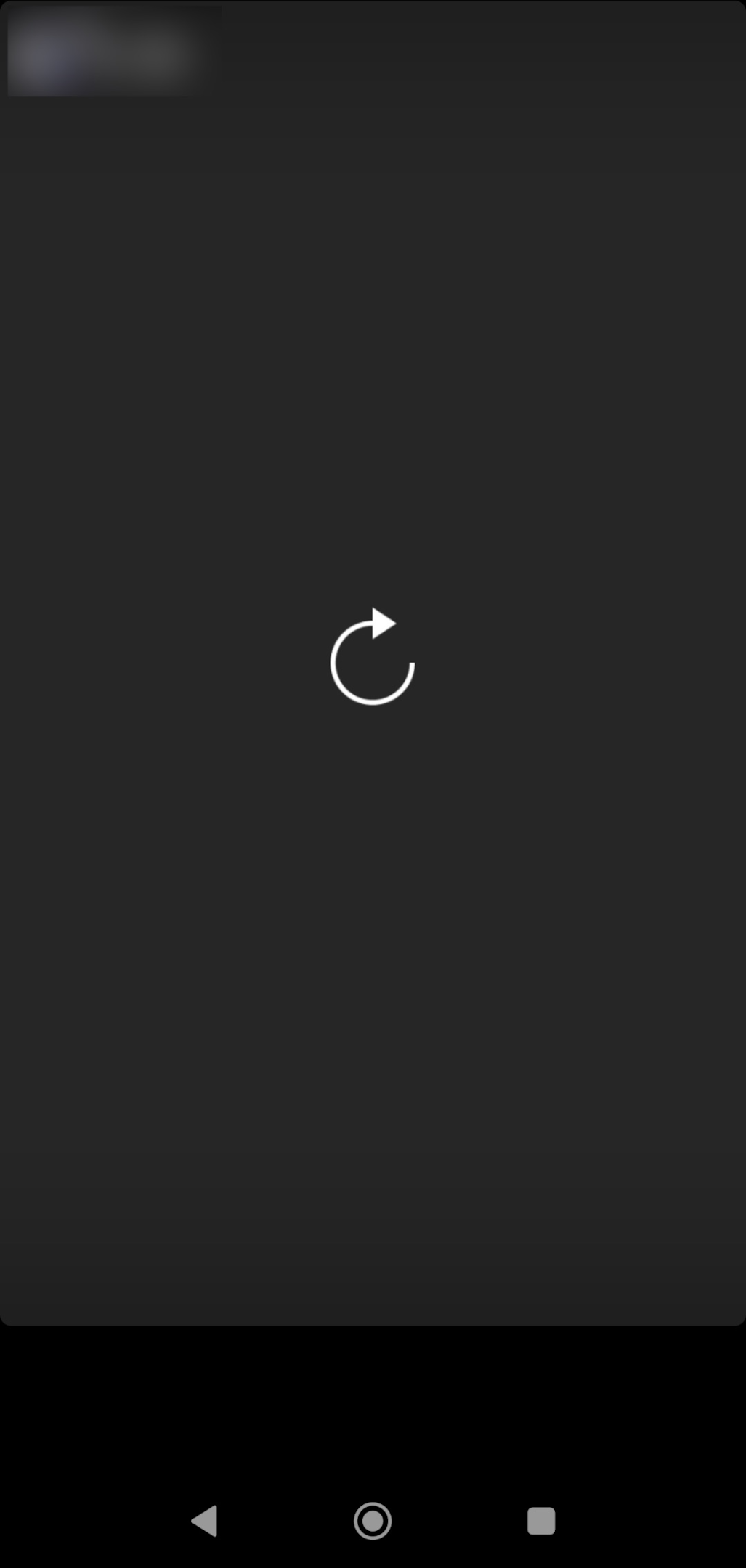 TL;DR & Summary
500 million people use Instagram stories for personal and business reasons. If you're in either of these boats & have faced issues with the Instagram story not uploading, this post is for you.
We have compiled several ways to fix the upload failed error message. Here are some ways to fix Instagram stories not uploading error:
Check server status

Logout & login again

Clear cache & clear data

Force stop the Instagram app

Try uploading stories once again

Update Instagram app

Reinstall Instagram application

Check your Internet connection

Access Instagram on a web browser
Continue reading to know the details of each troubleshooting step.
Why can't you upload an Instagram story?
Instagram supports certain formats of content on its platform. Maybe you're trying to upload a format that's not supported. One of our writers has reported that he tried to upload a .NEF file (Nikon Electronic format) on Instagram unknowingly. Instagram couldn't read the format hence the upload failed.

Another reason could be the terms of Instagram that your content might be violating. Also, Instagram (or any social platform) doesn't like automation. To a certain extent, it's okay, but if you abuse the system, you're going to face such issues.

You can also check your internet connection to see if that's causing any problems. If the video files for the Instagram story are large, a poor internet connection would cause this issue.
How to know if your Instagram story won't upload?
Depending on the cause, you'd see various types of Instagram story upload errors. You'd see "Couldn't upload. Try again", and "Upload failed" when uploading the Instagram story fails.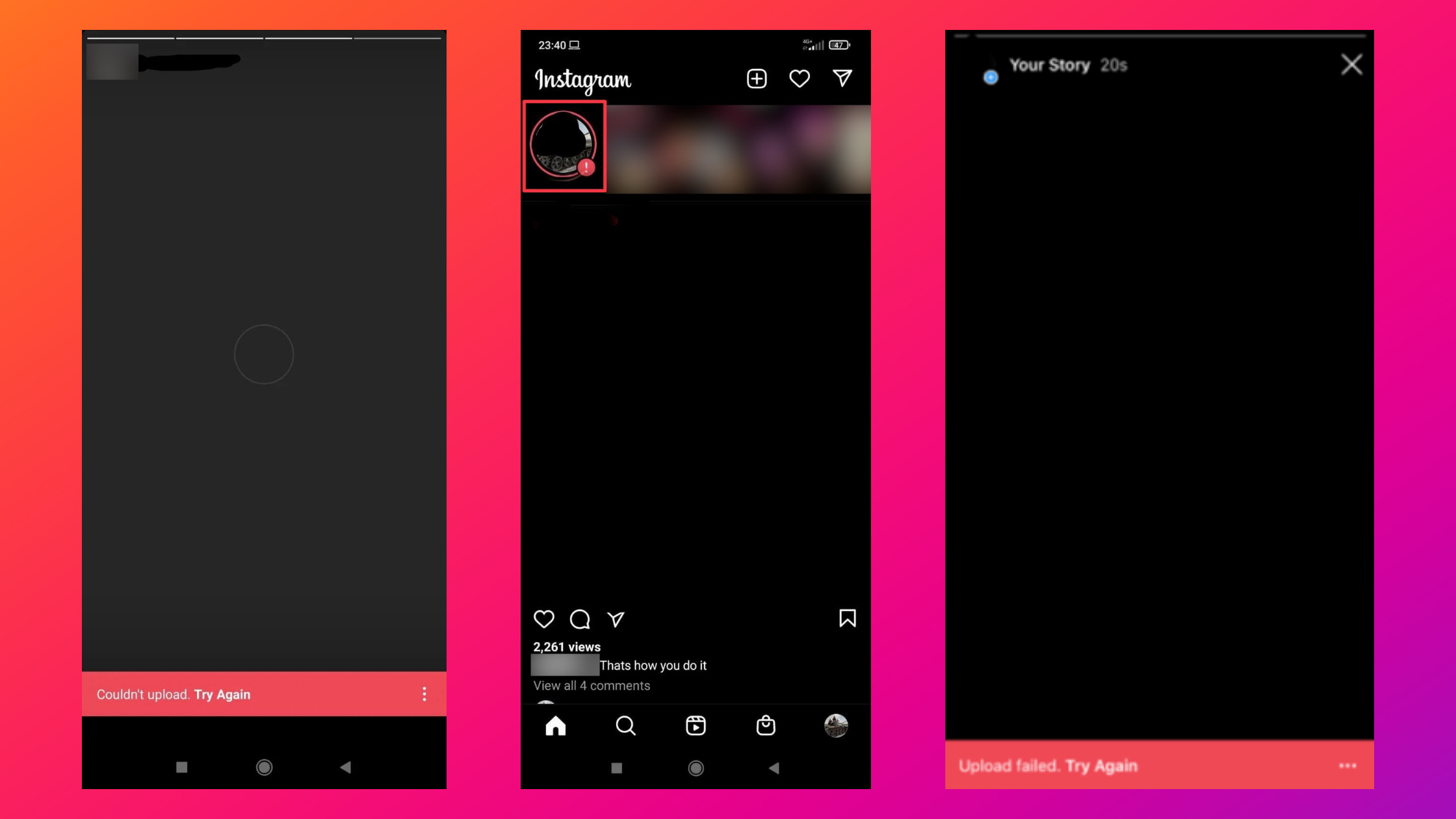 Note: The most common way to know that there's a problem is Instagram won't let you delete the Instagram story. You can't upload, and nor can you delete the Instagram story. It's frustrating.
How to fix the Instagram story not uploading issue?
#1 Check the server status
Handling a billion users isn't easy and Instagram's servers can falter. So, check if Instagram's servers are down and also if your internet connection is strong enough to connect to the Instagram server. Especially if you're trying to upload stories.
You can even check if Instagram is down on the website down detector to know if there are any reports by users.
#2 Log out & Login again
Logging out & logging back into your Instagram account will help refresh the connection to the server. Make sure you remember the login details of your account or have the smartphone save it for you.
Go to your profile, tap the burger menu icon then tap settings. Scroll down and tap Log out from all accounts (if added)
#3 Clear cache & clear data
This problem may arise from outdated or misconfigured caches. The data may have been compromised and the apps may have bugged and glitched in certain situations.
Additionally, Instagram can consume considerable storage capacity on your device, storing cache based on user interaction. Cache information helps the Instagram algorithm to determine your preference and improves its functionality to provide better loading and processing speed.
But sometimes this cache is what does the damage. Clearing cache data works only on Android devices. If you own an iPhone, try to offload the Instagram app.
#4 Force Stop & Restart Instagram
If you own an android device, try to force stop the Instagram app and try to upload the Instagram story once again.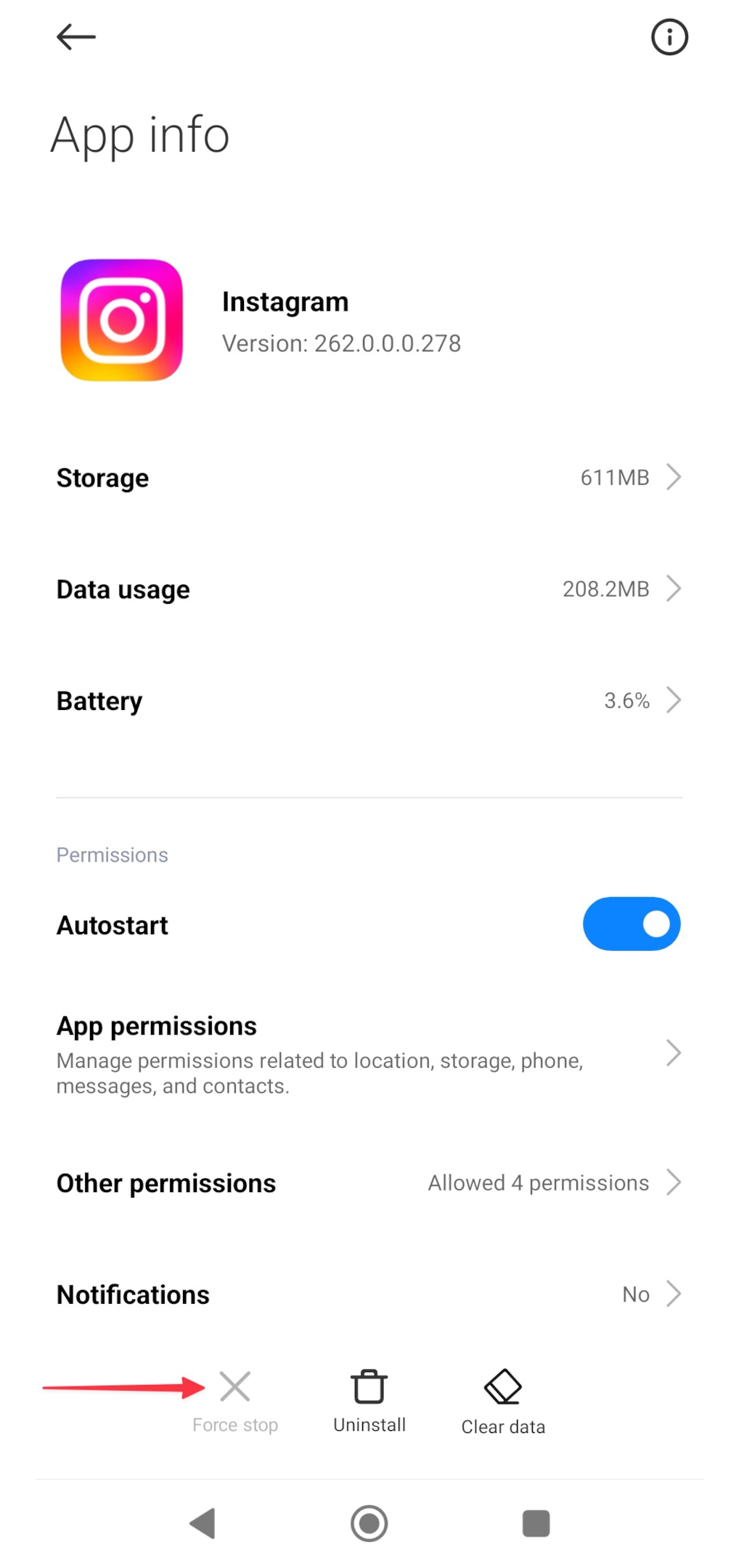 #5 Try to upload your Instagram story once again
To avoid further problems with corrupted posts we suggest a complete reset of the upload procedure. If you want to upload an Instagram live, make sure you've saved the live recording. You will be asked to save or share it as an Instagram story.
#6 Update Instagram
Instagram Apps have been prone to bugs and errors previously. The social media app is still one of the most important social media platforms today, so these bugs will be fixed in an upcoming app update.
The Stories feature receives daily updates and is updated with several additional tools for enhancing the experience. Updating Instagram is crucial to a good user experience for the users. The latest version of the Instagram app also guarantees bug resolvability, with each update focusing on removing problems from previous versions.
#7 Reinstall Instagram
Reinstalling the Instagram app will also help with security as the app will completely disappear on your mobile. This also includes all other cached data files. In addition, the option of clearing app caches isn't available for iPhone devices.
If errors occur we suggest a reboot of the Instagram app. You can delete Instagram from your device & install it again.
#8 Check your internet connection
In order to upload to Instagram Story you need fast internet. If you encounter errors while uploading your Instagram story, it is important to check your internet connection. Also, it helps you determine whether you have any issues. A simple way of finding reliable internet speed testing software can be done quickly.
For that, we suggest fast.com since you will receive detailed results to monitor the speed of the Internet. Tap on "Show more info" to know more about (especially the upload speed) your internet connection.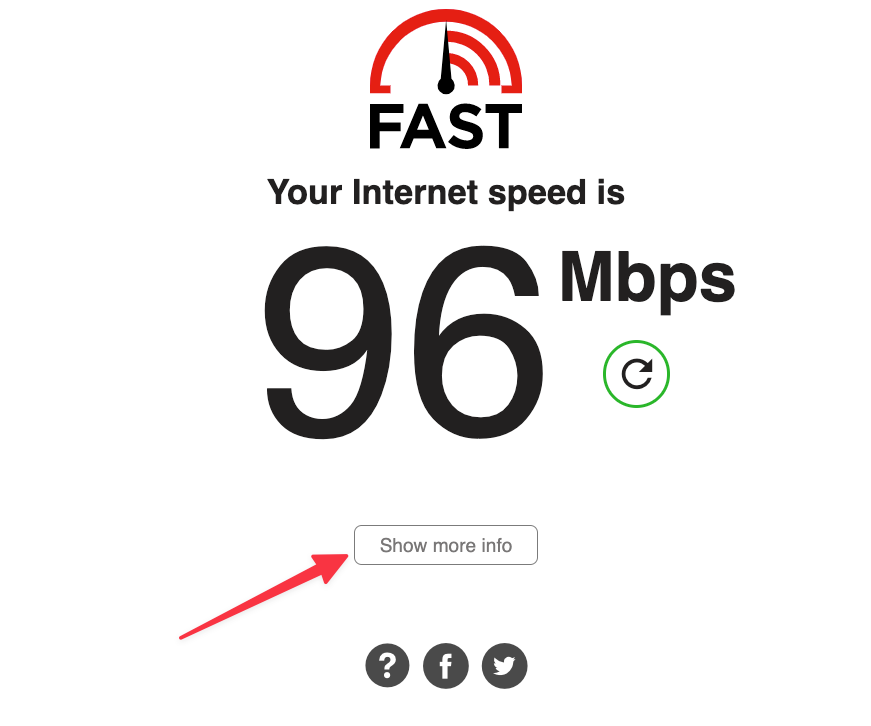 If your upload speeds are less than 1mbps that could cause you problems uploading your Instagram photos/videos as stories.
#9 Try using Instagram on your mobile web browser
Try to use the Instagram app on a web browser. The experience will be slower but the Instagram story not posting error will be resolved.
Before trying to upload story posts on a web browser, exit Instagram stories on the Instagram app. This way you will avoid any conflicts that there can be when you upload videos as stories.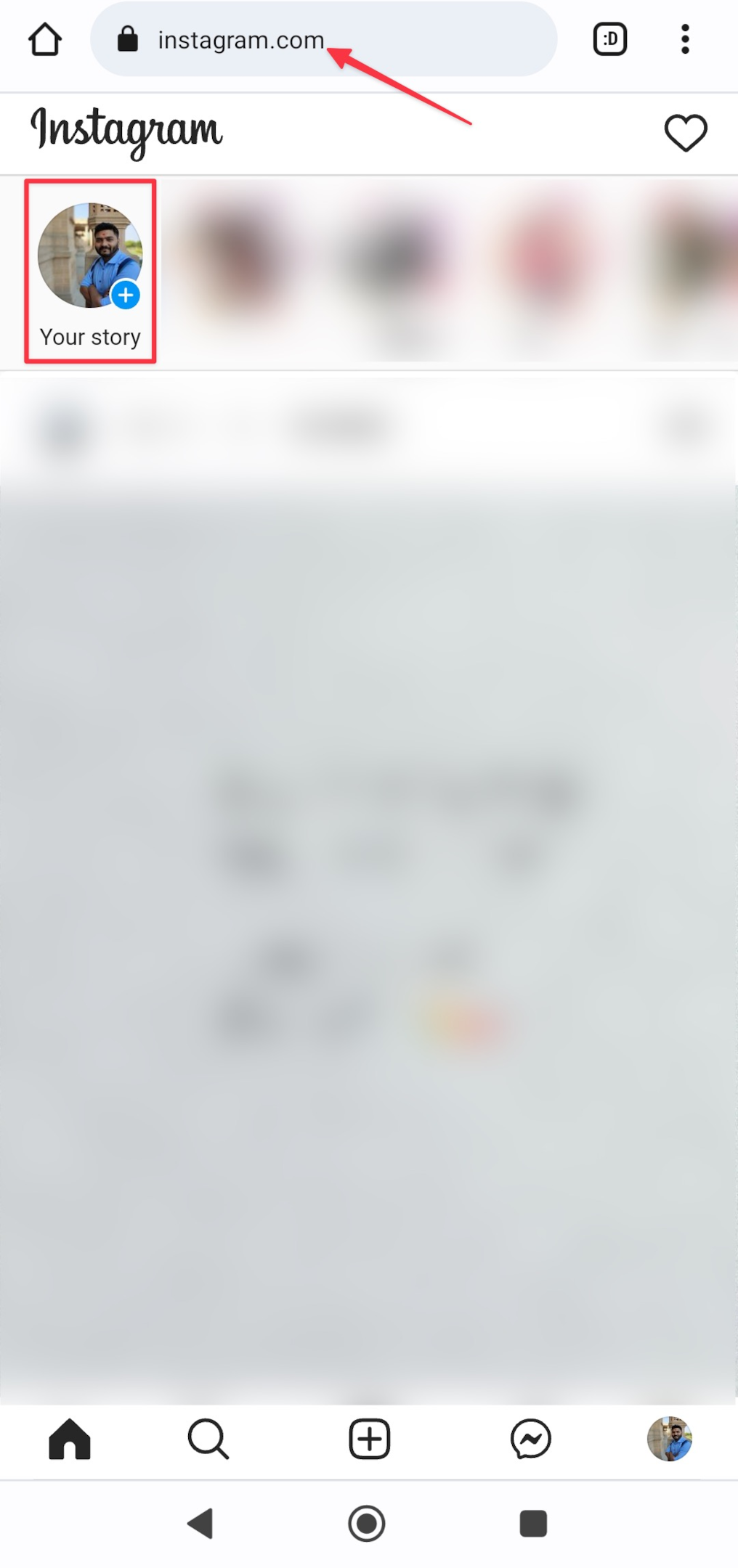 #10 Check your email for warnings
In case you're knowingly or unknowingly breaching Instagram's creator policies/guidelines, you might face the issue. Check your email to see if you've got any such warning from Instagram. In some cases, you can't post photos on Instagram due to such policies.
Don't fall for any Instagram scams that are on the rise. Even if you've go an email, try accessing Instagram on the web or Instagram app. You will be notified on the Instagram app if there's any such issue with your account.
#11 Try uploading stories from the Facebook Creator Studio
If you've connected Instagram to Facebook, you post stories Instagram stories from Creator Studio by Facebook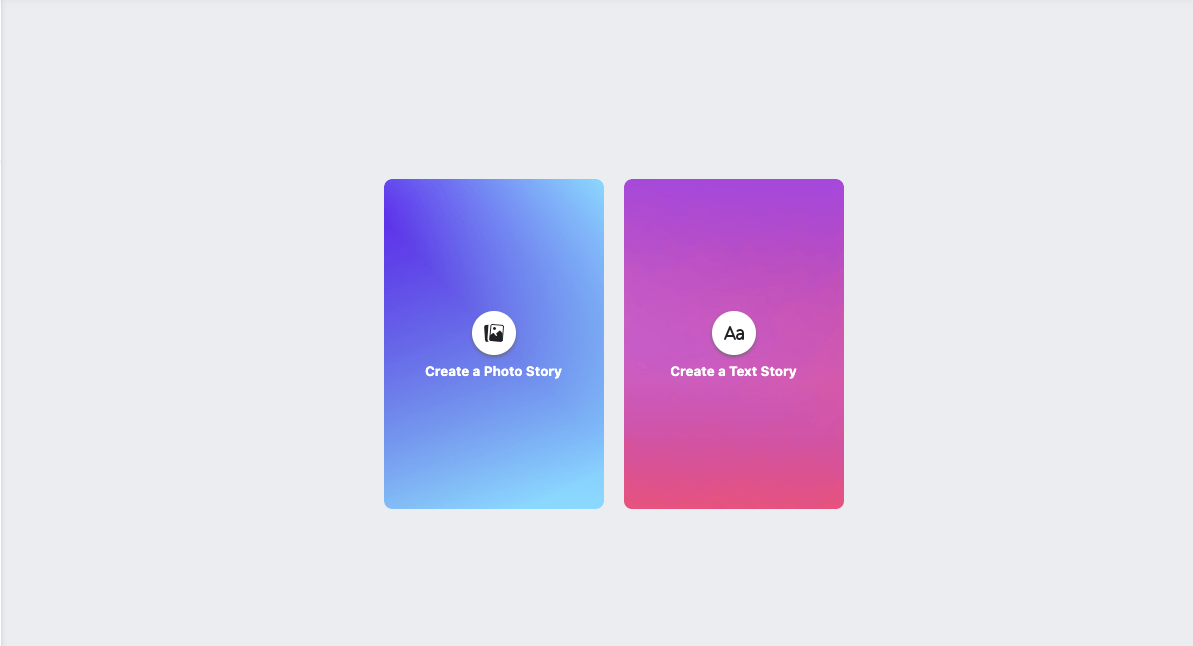 To make this work, you will need to connect Facebook & Instagram. Here's how you can connect your Facebook & Instagram profiles.
Go to your Instagram profile, and tap the burger menu in the top right corner. Scroll down to find the Account center.





If you've never connected your Facebook & Instagram profiles, you can connect under Account access settings. Follow the steps shown on your screen to connect the two profiles. Remember, you need to have a Facebook page to connect with your Instagram profile. You will be asked to create a Facebook page if not already created.

Tap Account Center to access the connection-specific settings. Tap on the "Sharing across profiles" button.





If you're already connected to Instagram & Facebook profiles, tap on your Facebook profile under "Share from".





On the next screen, you will see sharing settings across profiles. If you've already connected your Instagram profile with a Facebook page, you will see the following settings to automatically share stories on Instagram that you post on Facebook. It's important to note that you can publish only to the page that's connected to the Instagram page.





If you want to share stories from Instagram to Facebook, toggle the "Your Instagram Story" under Share from Instagram settings, as shown below.




Frequently Asked Questions
We've compiled questions from various sources that people have been asking related to Instagram stories.
#1 Tell me the best way to delete an IG story that won't be uploaded.
Unfortunately, the story doesn't get deleted by Instagram. If you want to erase a particular article you need to wait until that article fails. If you are not able to upload your Instagram story to the website you may need to restart your internet. When you put a phone into flight mode, you can delete this story. Eventually, you can start posting it.
#2 Why doesn't my Instagram feed load?
Another common problem has recently hit many Instagram users. In most cases, the Instagram servers must be busy which is why the feed isn't loading. Try using the web version, it will be slow but it should do the job you're unable to do on the app.
#3 Why is Instagram not posting stories?
This can be caused by several reasons. The most common reason is, Instagram's server is facing heavy traffic. Since Instagram stories are used by over 500 million people every month. If it's too much for a machine to handle at once, things may go south.
#4 How do you fix a stuck story posting on Instagram?
When your Instagram story is not posting, there's a better chance you will be stuck between posting and deleting the story. When you're stuck posting, try to clear the Instagram cache, and update the app from the Google play store or Apple app store.
Trying to reinstall the app will not only clear the app data, but it will also refresh any problem that there might be with the Instagram servers.
#5 What is wrong with my Instagram stories?
In most cases, it's not the stories that have a problem, it's the Instagram app that has the problem. When you see the upload failed error, try to upload stories from a mobile web browser. You can try to publish the story on Facebook & share it on Instagram.
#6 Why does my Instagram upload keep failing?
In most cases, it's because the Instagram server is busy. You can try to refresh the feed, and remove the app from the background & try again.
#7 How do you fix a failed upload on Instagram?
If there's a problem with the uploading process, your Instagram story won't upload at all. Wait for some time & then try to delete the Instagram story. Also, see if you're trying to upload too many pictures as an Instagram story.
#8 Why are my Instagram pictures failing to post?
Try to turn on mobile data & turn it off. Try to turn on airplane mode to refresh your internet connection. A weak internet connection might be the reason but you should also try to see if there are any server issues at Instagram's end.