How to watch Instagram live videos (Solved)‍
Written by: Hrishikesh Pardeshi, Founder at Flexiple, buildd & Remote Tools.
Last updated: Jan 19, 2023
Behold! We've come up with this guide for those who want to go live or watch Instagram live videos. Instagram live video lets you broadcast video in real-time on Instagram stories. Live is a part of Instagram stories which has a user base of at least 500 million users every month. That's nearly 50% of the population of Instagram.
TL;DR & Summary
Instagram live videos are ephemeral in nature, that is, once the live broadcast ends, the end users can't see it again. You can save the live stream to your camera roll and upload it as an IGTV video separately.
If you're someone who wants to watch Instagram live or want to learn how to go live on Instagram, then this guide is for you. You can go live, and repurpose it after the Instagram live video ends.
You can even send requests to other Instagram users to join your live video and create more engagement & strong relationships with your existing audience.
How does Instagram live work?
Instagram live is a part of Instagram stories that lets you stream broadcast video content for your Instagram follower's attention. When you go live on Instagram, your followers get the notification and your profile appears at the top of all Instagram stories in their feeds.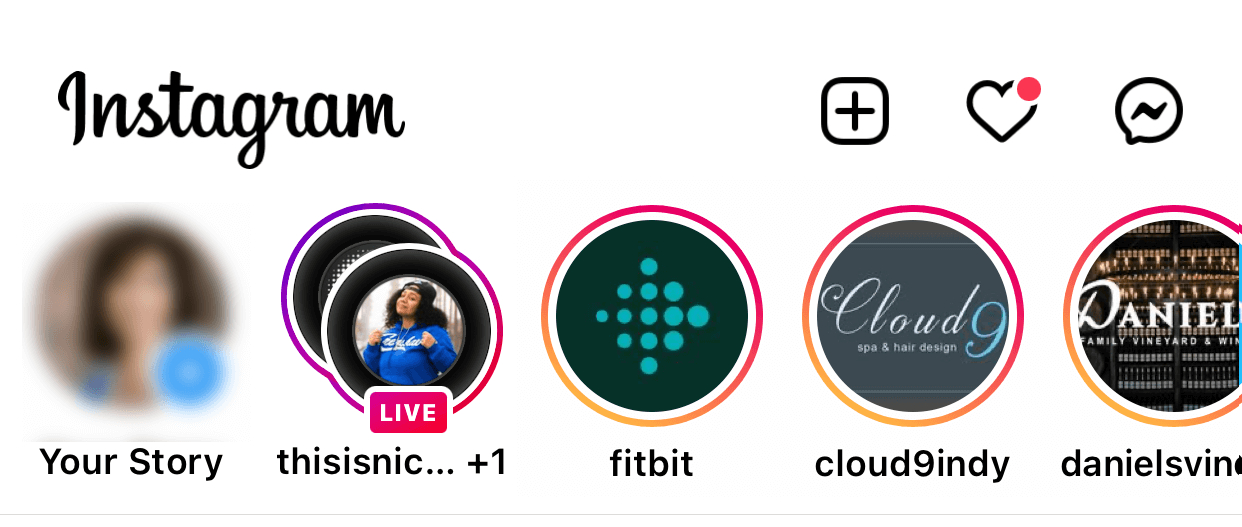 Related: Explore top 10 stalkers apps for Instagram
How to watch IG live videos?
When someone you follow goes live, you will be notified about the Instagram live video. Even if you miss the notifications, you can always know about the live video when you open the Instagram app.
The live broadcast will jump ahead of all stories and you join the broadcast with just one tap. Keep in mind, this feature is an app only. That is, you can't join Instagram live from a browser, even on mobile, let alone a desktop browser.
How to go live on Instagram
When you want to take the uncharted territory of Instagram stories, you'd need to learn going live on Instagram. Here are the steps to go live on Instagram:
Open the Instagram app & tap on the plus icon in the top right-hand corner.





Swipe left to find the Live tab in the Instagram stories. You can also start an Instagram Instagram live video from your profile. Tap on your profile picture & then plus icon to come to the same menu.





You can customize your Instagram live video with a ton of features at the bottom of the screen, like face filters, smiley faces & more. Once everything seems ready, you can tap the camera icon to start the live video.




How to start a live room on Instagram?
In March 2021, Facebook introduced the feature to add more people to live video. Anyone you invite to join will be seen on a split screen. Here's how to start a live room on Instagram:
Start live video from your main Instagram feed or your profile.

Tap on the Invite icon (second from your left).





Search for people you want to add to the live room.





Once the live room ends, you can save the stream & publish it as reels.




Tips for Instagram live video
Everybody isn't born with the gut to nail Instagram live stream right from the first attempt. It will take a few broadcasts before you actually feel confident. To reduce some pressure, we've shared some tips to help you create a better Instagram live broadcast for your Instagram account.
#1 Prepare in advance
Since you will have your follower's attention, you will need to be very cautious about what you do once you go live. You can prepare yourself & the whole structure of the Instagram live streams.
If you fail to prepare, you will also fail to establish a strong relationship with your followers. This is nothing short of that day when you were on stage and helplessly stood there. Unlike that, you will be facing the camera screen & maybe answer questions from people who join your live broadcasts.
No amount of preparation will keep you from making mistakes and that's okay! This is a learning curve and that's how heroes learn to fly.
#2 Promote the live video beforehand
Before you go live on Instagram, you can create promotional content to spread awareness about the event. You can share across all your social channels. Send requests to other users who engage with your competitor's content and invite them to join your live stream.
Turn comments into promotional material. If you've been to someone's live broadcast and someone had commented about you, use that.
If you've seen comments complaining about something you solve, use that. You can even tag the user in your Instagram stories/posts.
#3 Save the live stream
Instagram will automatically save the broadcasts once you end them in the live archive for 30 days. Your live audience would want a replay, especially if you've been live for long enough for them to miss something. Most followers will miss some parts of the live stream.
Once saved, you can edit and make beautiful chunks of your Instagram live video and share them as reels. You can even publish it as YouTube short videos. Each of these attempts makes you more visible.
#4 Engage with your users
Instagram lets you use a question sticker in the live streams to accept viewers' questions. When you go live, you're inviting users to engage with you and that's exactly why Instagram has come up with amazing features to help you keep the users hooked.
You can find features to keep your Instagram live audience engaged in the bottom right-hand corner.
#5 Collaborate
Why compete when you can collaborate? Find someone who has the same audience as yours but doesn't have the same product as yours. Think of McDonald's & Coca-cola.
A collaboration will generate more comments for your Instagram live streams than anything else. Either of your followers can send a request to join your stream and talk with you two.
Frequently asked questions
#1 Why can't I watch lives on Instagram?
You need to follow the Instagram user/profile to be a part of their Instagram live. Instagram saves the live stream soon after it ends, and if the user shares it as IGTV (depending on the length of the video) you will see the post in your main Instagram feed.
Read also: [Fixed] Why Can't I Follow People on Instagram?
#2 How do I find random Instagram lives?
You can't find random Instagram broadcasts, you can only join Instagram live of people you follow on Instagram.
When people you follow go live, you will get a notification or if you're already on Instagram, you will see the live video in the Instagram story section in the home feed.
#3 Can I search for live videos on Instagram?
You can search for posts, accounts, hashtags, and more. But you can't search for live video. If you newly follow someone from an Instagram search, and they go live just about that time, you can join their Instagram live right away.
#6 Can everyone go live on Instagram?
Anyone can go live on Instagram. However, anyone can report your live stream if it goes against the policies laid by Instagram.
#7 Where can I find Instagram live?
Go to your profile & tap the video tab on your profile to find the live archive. You will find the video here only if you've chosen to archive the Instagram live after it ended.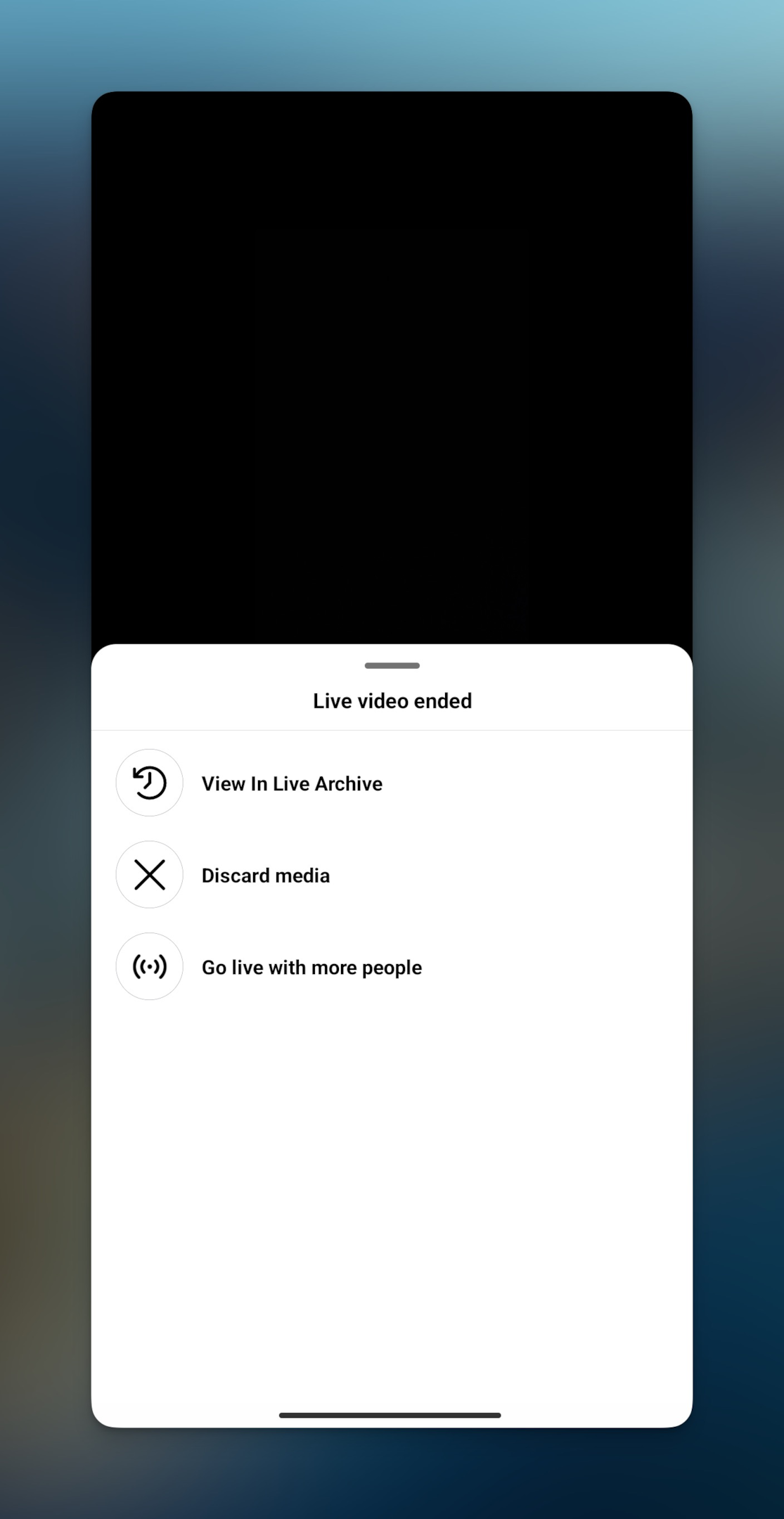 #8 Does going live on Instagram help gain followers?
When you go live, people join your live stream & engage with you. More engagement on your live streaming boosts your video to more people who share similar interests.
When you share the clips of the live stream or the whole video, even more people will discover you & eventually follow you.
#9 Is Instagram live available on PC?
No! Instagram Live Broadcast is a mobile-only feature for Android & Apple devices.
#10 Is IG live still a thing?
Still? It has just taken off & yet to reach saturation point. A lot of people go live on Instagram to promote their business and get more engagement. Live video is not going anywhere.
You can send the live broadcast to anyone via direct message (tap on the paper airplane icon to send).
#11 Does Instagram live stay for 24 hours like stories?
Before you go live, check your Instagram story settings for the safer side, especially if you're doing it for the first time.
Related: How to put multiple pictures on Instagram Story - 4 Ways!
The default settings may not be helpful to you. Tap on the setting icon in your top left corner. You can block specific people from being notified or joining your live stream.