220+ Excellent Artist Usernames‍
Written by: Hrishikesh Pardeshi, Founder at Flexiple, buildd & Remote Tools.
Last updated: Mar 28, 2023
TLDR
Do you need some artist usernames right off the bat? Here are five great ones that can get you going:
Note Fashion

Vibrant Colors

Picasso Expresso

Fantasy Figure

Crafty Clever
An artist's Instagram name is perfect for a stylish display of your work and passion for art. You can use your real name, a pseudonym, or a creative handle that reflects your brand and artistic style. Artists need to choose a name that is memorable, easy to spell, and relevant to their work, as it helps them build their online presence and attract followers.
Unique Art Username 
Here is a list of unique art usernames for Instagram: 
Bob the Painter 

Words of colour 

The serene hue

Warmth within.

Decorated portraits

Beautiful Hand

Emerging Art

Metro Fog

Fictional Arts

The Dramatic Arts

Melodic Exhibit

Charm with art

The art cinema

Painter creek

Inked skin

Majestic bloom

Pure illusion 

BrushStrokes

Creative nest

Mad fury

Belist photos

Whiteroom Nest

GrayN imaginable

Paint and Steel 

Wavesdesign studio

Solidstate colors

Bright_Ugly art studio

Spectaculardesign N wildscenes

Ocean heart

Steal Your Shine

Tee_dee studios

Think N fix mirror wall

Art porn collections

In the.mix 

Freshman art styles

ThinkN draw attention 

I.m.a.g.e.r.y art

A.r.t flash

Punintended photos

Stop N stare_ 
Artist Usernames Generator
Click the button to generate a name:
Cool Art Names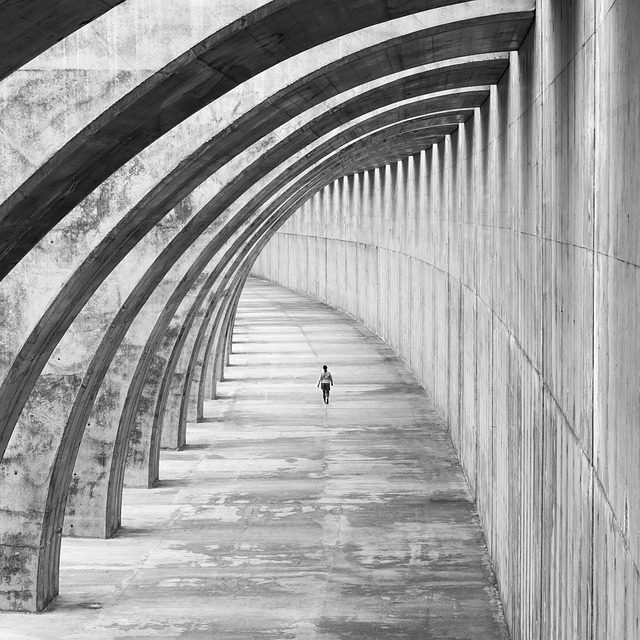 Cool art names for Instagram make your profile chilling and exceptional. Here are some examples below:
Ink Master

The Artisan

Art robot

Wall Painted

Planet Art

Artful Arts

Acrylic Tapestry

Art Crowd

Book of Art

Heartfelt Art

ArtNinja 

MightyPen

Smooth Art

Roughly sketched

Bold sketch

Roy.Toy.Art

Gapbrush

Sky paint

Deadzonedcolor

Mix.and.paint

BrushNRush

Crookedpainter

Nightlights.craft

BlandMasterpiece

Craftynature

ArtsNDine

Dinnerbrush

Wednesday photo studio

Pump and paint

ExplosiveArt 

Crazy. 8 And Salty. Crystal

Insta Illusions and Slay

MixNs.l.a.y
Aesthetic Art Account Names
Check this list of aesthetic Instagram art usernames:
Euphoric hands

Ingenious fingers

Art Space 

Canvas of dreams

Serene brush flow

The First Piece

Realm of possibility

Paint me

Timeless Aesthetic

ShadezNtonez

Artisan's journal

Art of Nature

A moment of Art

Circle of Creativity 

Smash_N_ paint

Waves of hue

Red velvet

Paint Rush 

Sucker for Art

Paint_blood

Artisticflows_

Arts art x

Art factory

Wild arts group 

wall painted planet artArt Casino

B.A.T studios

Red covers

Chain_your_heart with colours

IceNFire studios

'Ok imagery_
Creative art usernames
You can find lists of names for creative art below:
Digital Artprint

Artisan's archive

Golden brush

Heart and craft

DigitArt

Art Splash

Grey Expression 

Sunset view collection

A thousand shades 

Mount draw more

Hue impact 

Artbeat

Colourful Mist

The art of imagery 

Soul Food studio

Green house Art

Soothing Brush Work

Dreamview Collection 

Illusive artist 

Splash of hue

Grey Delight

Art Pun

Nana's Dream

White eclipse 

fine art gallery

Phantom design

creative art designs painting

graphic store prime art

art classroomPencil

Jonsandmoms creation
Catchy Art Page Names
Here are catchy art page names:
Classy Art

Colourful Creators

Colour tide

House of Arts

Creative Colours

The mind of a Painter

House of colours

Grey store

Mystique arts

Red glow

Freedom of creation 

Rainbow paint

Pen on paper 

Magic hands 

Twilight upset 

Sketch with me

Digital canvas

Ink-N-skin

Gallery of imaginations 

Artisan's gaze

Art fountain

Ink Gallery 

In between the linez

Express with colour 

Book of colours 

The Magic of Hue

Colour patches 

Silver pallete 

Blue jewel photo studios

Art of creativity 

Art of seductive colours
Funny Art Names
Here are some funny Instagram art name suggestions for you.
Candid paint

La Artista 

The Artress and the brush

ridicule N paint

Lustre of the ink 

Talentless stylist 

Pink eye

Blind Painter 

Charcoal hands

The Hue's whisper

Colour of harmony 

The Maestro's gallery 

Royal Art painting 

Tricky Fingers 

Art Workshop 

Great tapestry 

Face of Nature 

Doodle design

CosmicArt

Colour of the soul

Dive in ink

artful arts acrylic 

Art Arrest 

Colour spiral

Beyond realism

Art sense

Angel scribble

Sleeves Art

Black sketch gallery

FestivArt

Rose water studios  

Foodie artistic

Eat paint collection

Cheesecake gallery
Best Art Instagram Names
The best Instagram account names for art are listed below.
Divine artistry 

Unknown figure 

Mr. A Art Classroom

Line Art

Flow of hue

Line Art

Artista_x_potrait 

Paint buzz

shrinking glow art creations

art papier tournesol arts

vision arts skill structure

BlacknBlue paint

The Black Canvas

Hue Roots 

Elite_zone Gallery 

bold brunch stylish art

instagram art advances beads

creative group designer abstracts

desert art studio

abstract classy art

art cycle kinder artist

digital colourful painting

hand arts art

Soul Pictures 

more creative art designs

Art gallery 

Dark Knight artisan

Wild_d.r.e.a.m.s_ and fantasies

Colours hues and rainbows

Dark big shadow.

CapN DrawN Shine
Things to consider when selecting an art username for Instagram 
These tips help you develop a unique art Instagram name if you need clarification.
Keep it simple
When selecting an Instagram username, you don't need to be excessive. Choose a memorable name that sticks out yet isn't overly lengthy. Recall that shorter is usually preferable. 
Add Your Name 
Your account may contain all or part of your name. Thus, you can include your first or last name and an artistic word.
Avoid using Numbers
Although there are no restrictions against using digits in usernames, it's advised to avoid doing so because they frequently get changed with special characters, making it hard for other users to find your profile.
Search Instagram for similar art accounts
Instagram itself is a resource if you're looking for extra name options. Go to Instagram and search in a word connected with the arts. You'll see all Instagram accounts connected to it. 
Conclusion
Choosing a unique and memorable username is essential to building a successful and recognizable Instagram art profile. Your username serves as the first impression for potential followers and can set the tone for the content you share. Consider using a combination of your name, a creative play on words, or a reference to your favourite art style to create a username that stands out and accurately represents your brand. Remember to keep it simple and easy to spell, and follow Instagram's guidelines.
FAQ
Here are some frequently asked questions about artist usernames:
What can I name my art business?
Add a keyword that relates to your brand work. This includes fine art, studio, and artist. Some creative names are New Age Art Studio, Infinity Art Horizon, and Chikali Photoshop.
Should I put my name on my art?
Yes. You can do this by signing your artwork.
What are fancy words for art?
Fancy words for art are craft, skill, artifice, and cunning.