Everything to know about the longest streaks on Snapchat‍
Written by: Hrishikesh Pardeshi, Founder at Flexiple, buildd & Remote Tools.
Last updated: Feb 02, 2023
TLDR
The current longest streak on Snapchat is by Hannah and Lauren Luckey - which is about 2794+ days/7.5 years long. The Snap streak is a continuous habit of sending snaps to your friends consecutively for more than three days. The fire emoji denotes the creation of a streak and the hourglass emoji symbolizes the time left before a streak ends.
Snap streak on Snapchat is an ongoing trend for years among Millennials and Gen-Z alike. People share live updates with their loved ones almost every day using Snapchat. Since April 2015, sending and receiving snaps on an everyday basis creates the longest Snapchat streaks.
To create such long streaks with your friends, you need to use Snapchat daily. The more you use the app, the more your Snap streak score peaks. The app acknowledges the back-and-forth effort of you and your friends with emojis, trophies, and rewards. 
But have you ever wondered how long Snap streaks can go? Well, users have held records for more than half a decade to create the longest Snapchat Streaks.
Here is a detailed guide to creating the longest Snapchat streaks, maintaining them, and a list of the longest Snapchat streaks.
Guide to Snap streaks on Snapchat
What are Snap streaks?
A Snapchat streak is a repeated Snap sharing effort in-between two people on the app that continues for several days. To create a Snapchat streak, two friends must send Snaps to each other for three or more days consecutively. 
Photos, audios, and videos make up a Snapchat streak with someone. Snapping texts alone on the app to your friend for three or more than three days consecutively does not create a Snap streak. 
Snapchat streak is a two-way communication effort between you and your best friend to send, receive and acknowledge the Snaps every once in twenty-four hours. No Snapchat streak would be created if one friend keeps on snapping and the other person does not open them. 
How to create a Snap streak?
Many users may confuse the Snapchat streak feature to be complicated social media stuff but it is all about exchanging Snaps with your friend regularly. 
To create a Snapchat streak with someone, you must indulge in regular snapping for 3+ days. Once you have snapped for more than 3 days, the app places Snapchat streak emojis next to the name of your streak friend.
Step 1: Launch the Snapchat app on your device.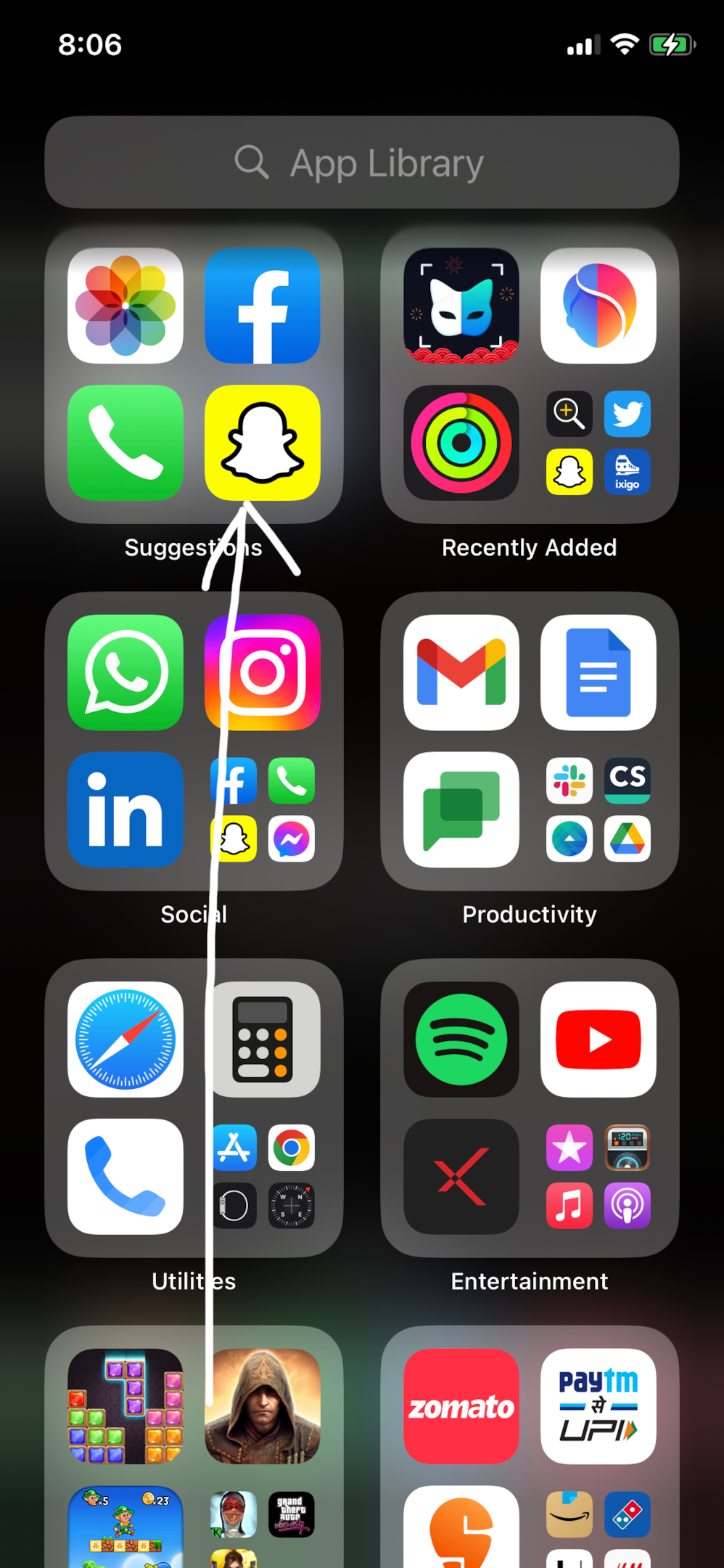 Step 2: Record your story in form of a picture, audio, or video. Else, you can start sending snaps through your phone's media to maintain a streak.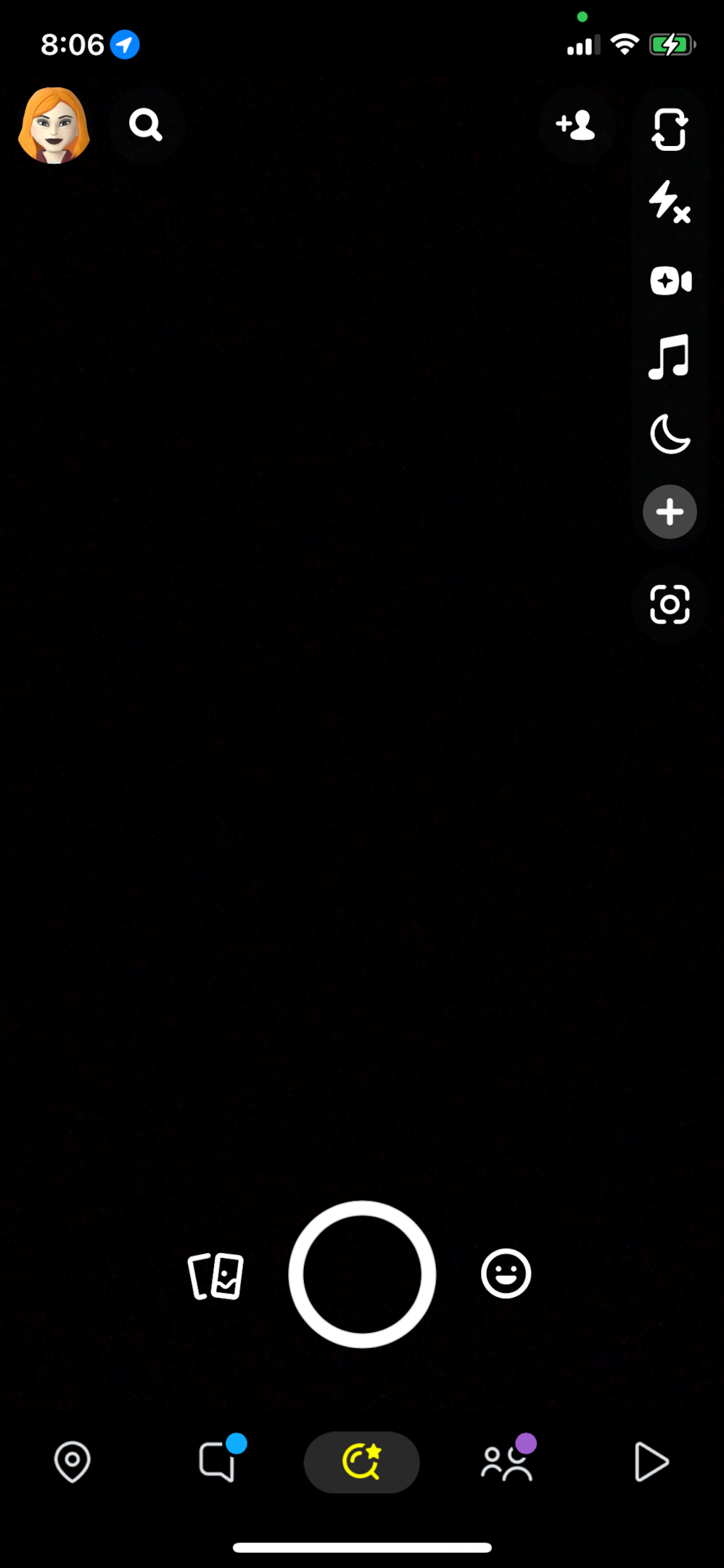 Step 3: Click on the yellow icon "Send to" at the bottom of your screen.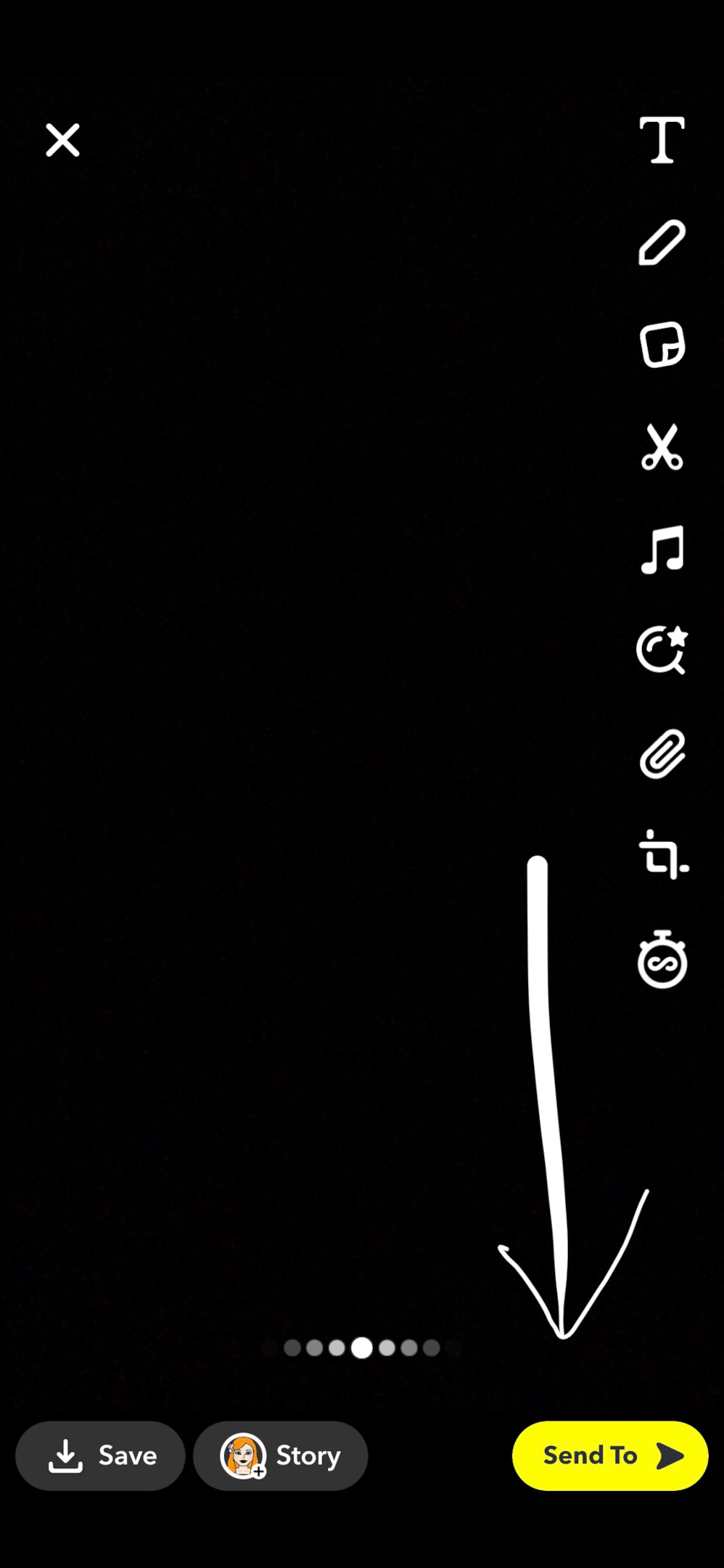 Step 4: Share it with your regular Snapchat friends.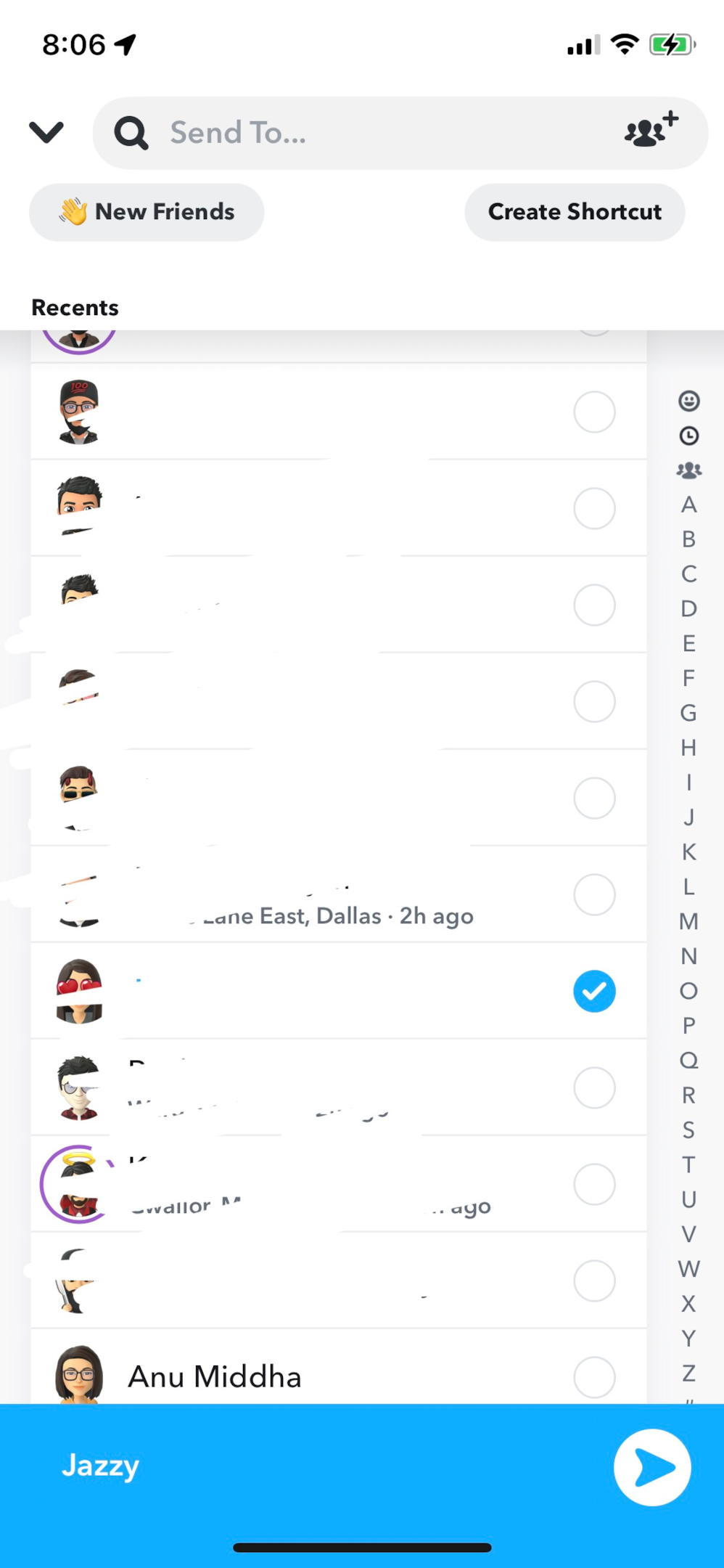 If you send your friend a blank Snap, it would still add up to create Snapchat Streaks. However, texts don't count up in Snap Streaks.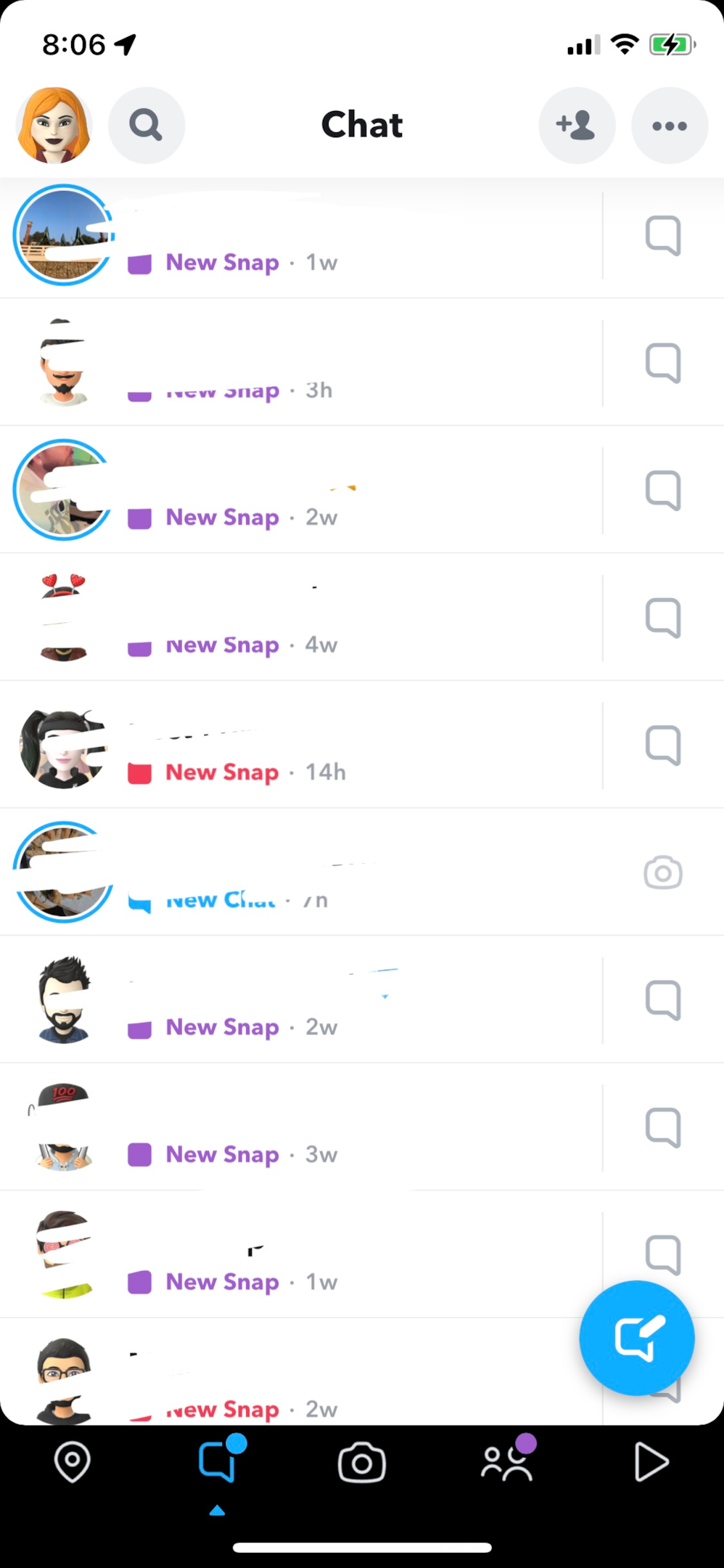 How does a streak break?
If you miss sending or opening one Snap in 24 hours, your streak breaks. The Snap streak can similarly stop from the other side. After it breaks, you can request the support team to get a streak back on Snapchat.
How long can Snapchat streaks be?
There is no such thing as a Snapchat streak limit. Technically, the highest streak may continue forever. However, it is difficult to maintain such a repetitive streak pattern over time. 
There is no official scoreboard announced by the Snapchat app to record the longest Snap streak. But people on social media platforms like Instagram, Twitter, Discord, and YouTube have shared their world record of the longest Snapchat streak. 
How to check out the longest Snap streaks on Snapchat?
Snap streaks display the number of days on the chat section of your Snapchat app. You can open the app and check your chat list.
Snapchat streaks feature two different emojis to showcase their back-and-forth consistency. The fire emoji and hourglass emoji are two Snap streak emojis used by the app.
Step 1: Launch the Snapchat app on your mobile phone.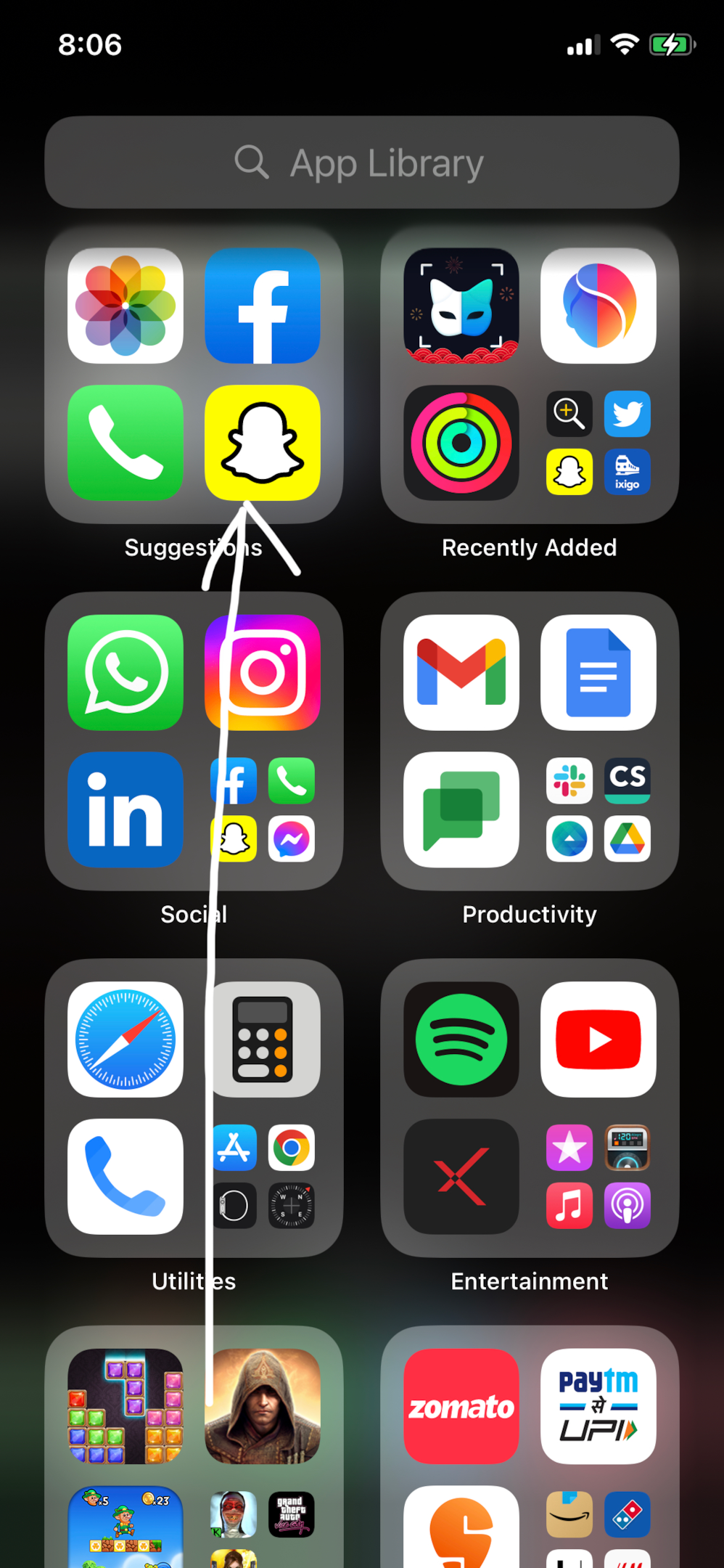 Step 2: Click on the chat icon at the bottom of your phone's screen. The chat opens on your screen.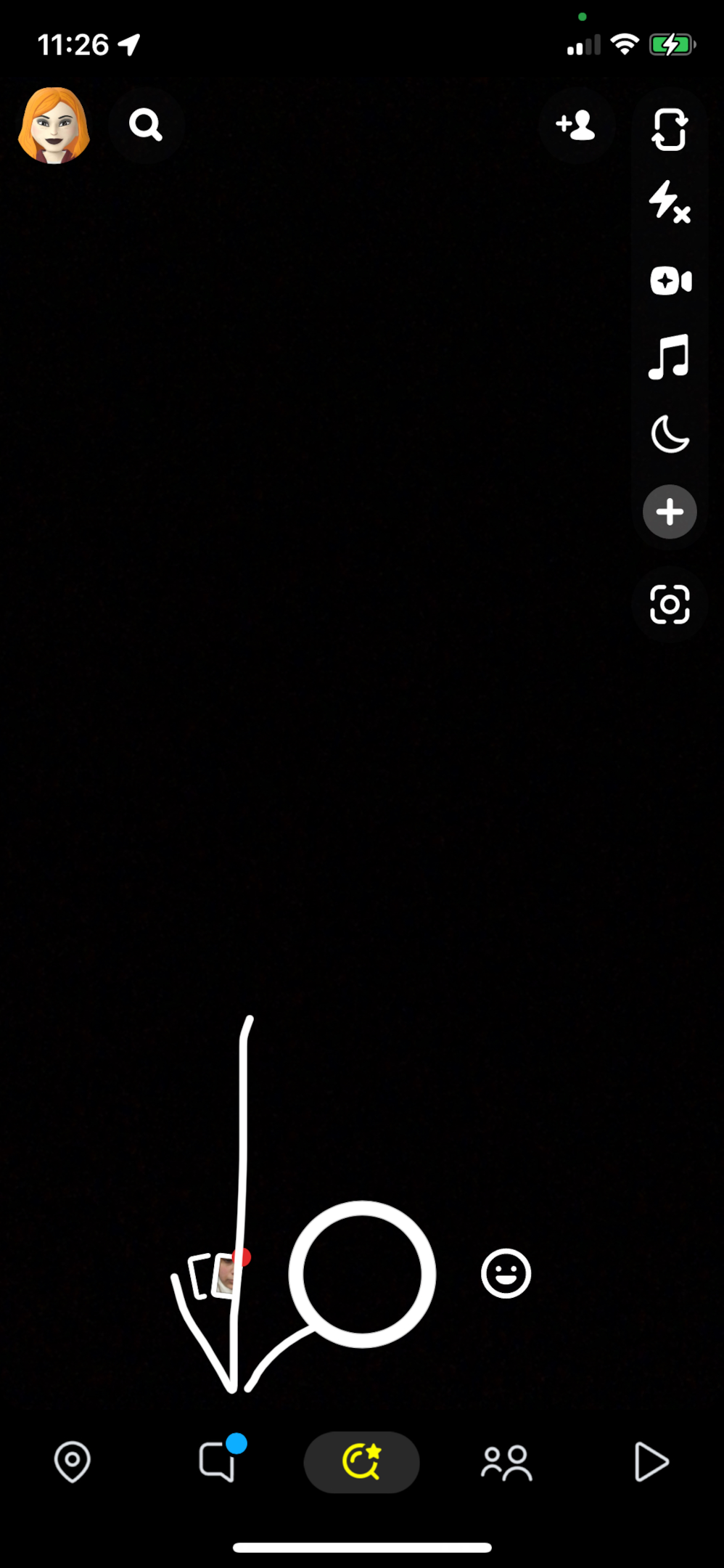 Step 3: Scroll down to find your best friend with the highest Snap streak.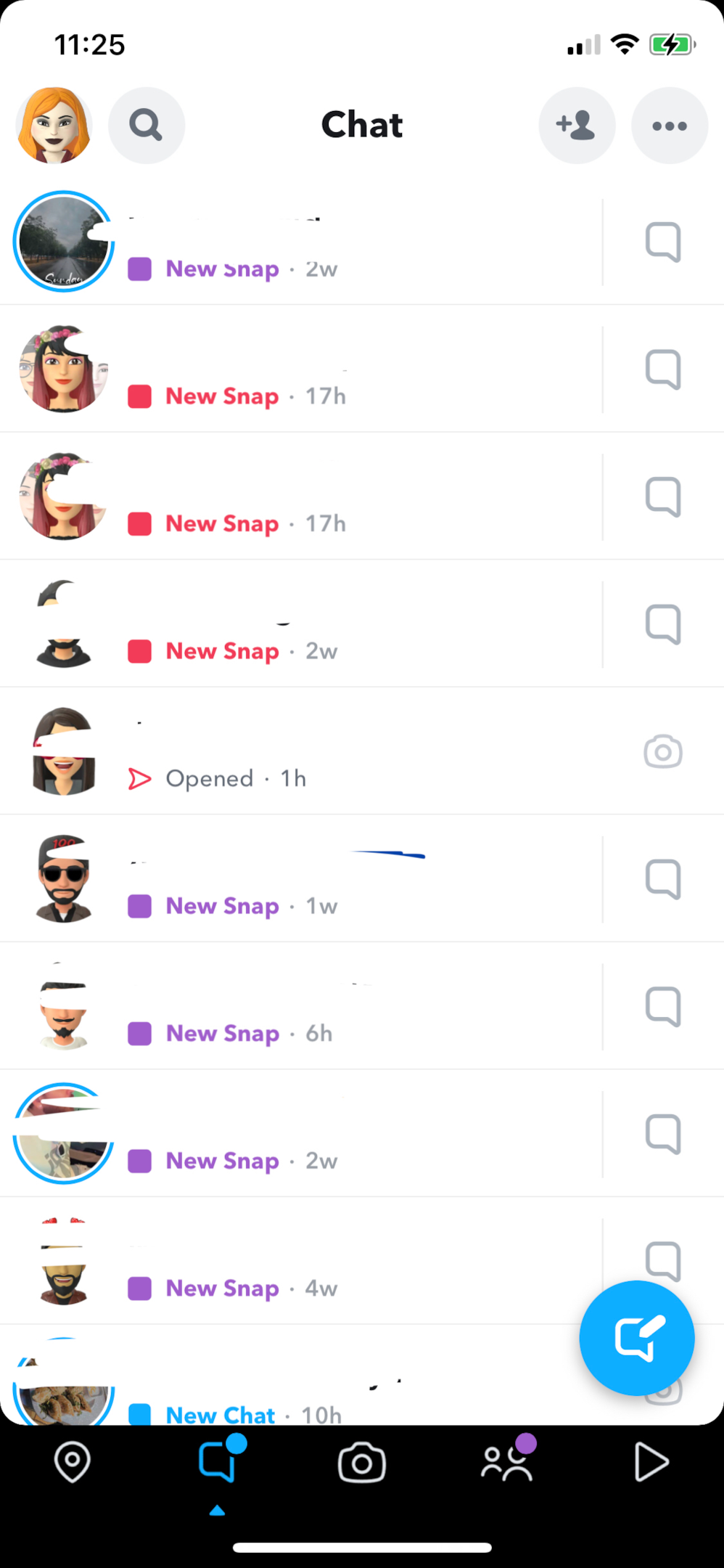 The fire emoji symbolizes the powerful streak game between two Snapchat users.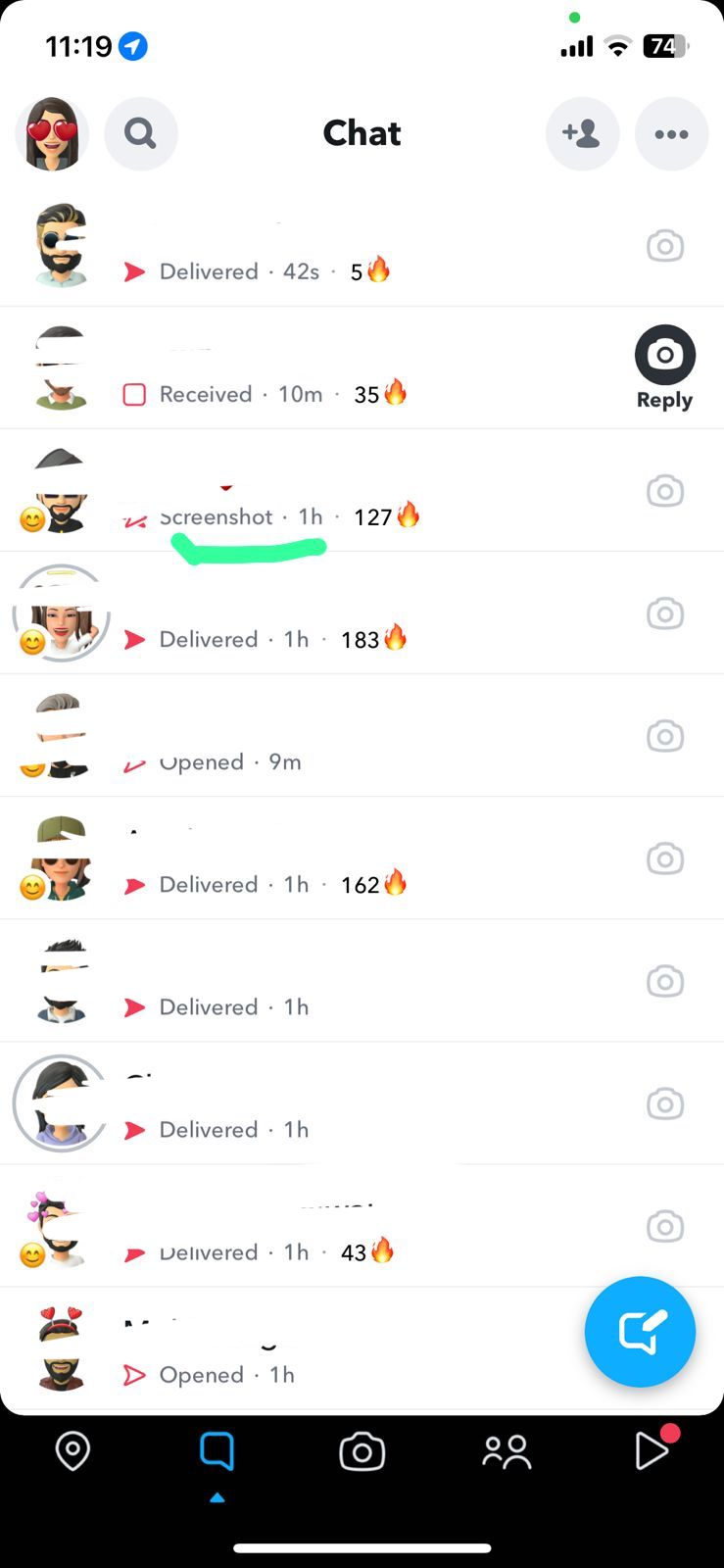 Here, 162 is the Snapchat Streak score that denotes 162 days of continuous sharing of Snaps.

The hourglass appears beside the name of your friends as a warning sign that indicates a near-possible break of a Snap Streak. However, the hourglass emoji lasts only 24 hours on Snapchat.

What is the relevance of the Snap score?
Snapchat score denotes the number of Snaps sent from an account. Usually, the longest Snapchat streaks have a high Snapchat score. If you are wondering about how to make your snap score go down, it can never reduce. It is because you can't unsend snaps on Snapchat. The current record holders of super long streaks, Hannah and Lauren, bear the highest snap score on their profile. Moreover, a high score unlocks more rewards and trophies on Snapchat.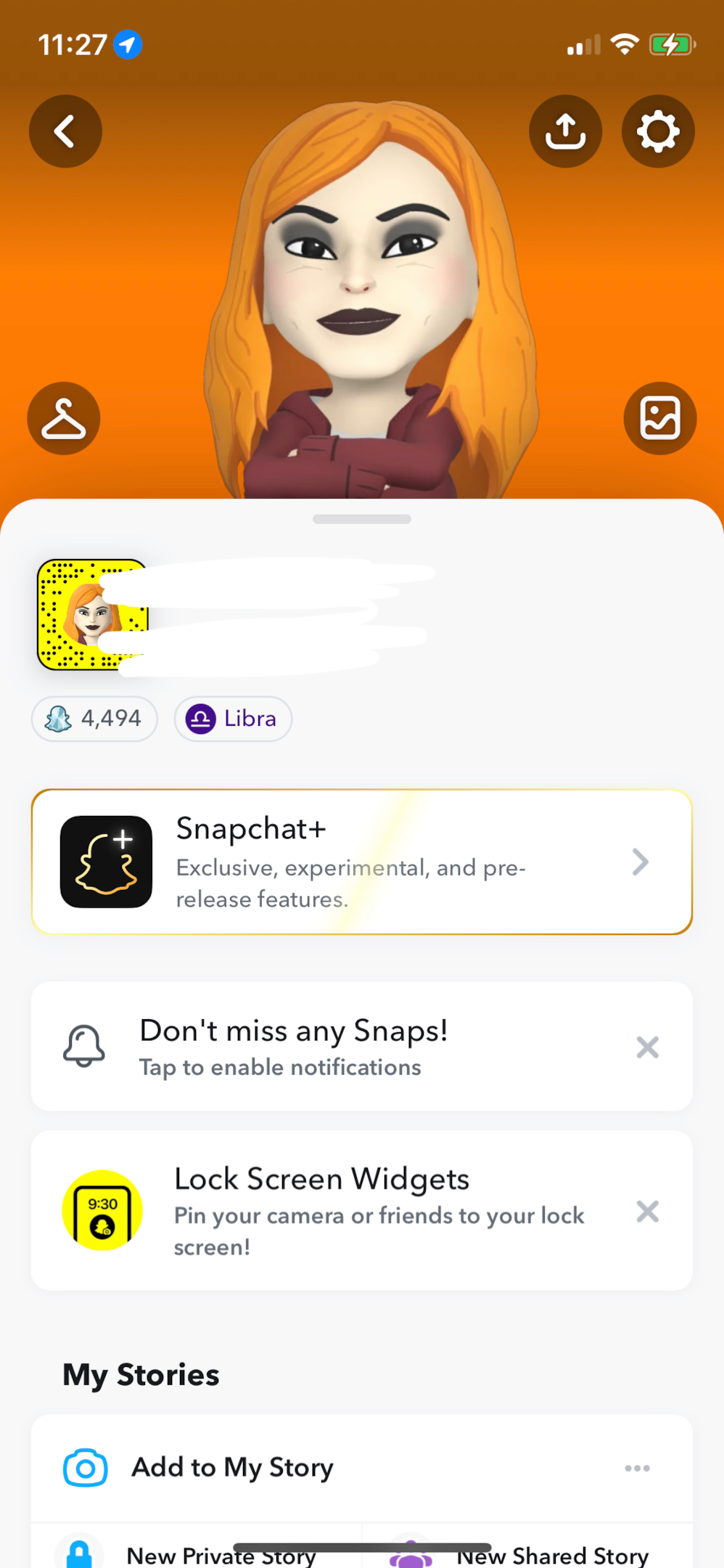 List of all the longest Snapchat streaks
Introduction to the longest Snap streak
A die-hard snapper must be the world record holder of the longest Snapchat streak ever. Since the Snapchat streak started in April 2015, people use this feature excessively.
What happens when you create long streaks on Snapchat?
Once you create the longest streak on Snapchat, the app places emojis next to the chat of your streak friends. The peak score or Snapchat score increases with the longest streak.
Earlier, the app used to have emojis and trophies assigned with each Snap streak accomplishment. However, mental health experts considered it to be an addictive practice. It led the fire emoji to become the only symbol to showcase every accomplishment level of a Snap streak.
Even after discontinuation, Snapchat recognizes your service through Snap score. More Snapchat streaks denote a higher score on Snapchat. It is possible to obtain a high Snap score without opening the received Snap. A high score allows you to unlock more trophies on Snapchat compared to a lower number.
Why do people create the highest streaks on Snapchat?
People create the highest streak to show off their friendship and compassion. Snapchat streaks have become a pop culture trend to share your life's updates, whether irrelevant or important, with your friends.
Among today's generation, topping the list of the highest Snap streak among their friends gives them all the bragging rights to be the coolest.
The longest Snap streak
Snapchatters Hannah and Lauren Luckey are the current record holders of the world's longest Snapchat Streak. They started their longest Snap Streak on the launch date of 6th April 2015. The two best friends have completed 2794+ days or almost 8 years of their longest Snapchat streak as of December 2022. Their longest Snap streak continues to reach new heights soon.
List of the 10 longest snap streak record holders
The following list contains the names of the highest Snapchat streak holders. Their longest Snapchat streak continues to set a worldwide mark.
Cassidy Waller and Andrea Alfaro 2739+ days/7.5 years

Kristen & Emily, 2697+ days/7.3 years

Lisa Glogower and Carol Pappas, 2695+ days/7.3 years

Missy Krieger and Carly Schwartz, 2681+ days/7.3 years

Justin & Carolann, 2666+ days/7.3 years

Fatmis & Samko, 2655+ days/7.2 years 

Shelby Granath and Emily Hagans, 2638+ days/

Tom and Hannah, 2629+ days/7.2 years

Alex Glass and Nataly Wittels 2403+ days/6.5 years

Briana Griese and Fiance 2009+ days/5.5 years 
FAQs
When were Snapchat streaks started?
The Snapchat streak feature started in April 2015.
Does Snapchat streak use any other emojis rather than the fire emoji?
Yes, the 100-day Snapchat streak uses the mountain emoji. However, it appears for that particular day only. People may not notice the emoji because it stays only for a single day. The fire emoji replaces it the next day along 101 Snap streak score.
Who were the 2021 snap streak record holders?
Kat Bruneau and Ally Zaino created the highest Snapchat streak for 2165 days up to 2021. The two best friends started sending snaps to each other 6 years ago. In 2021, the longest Snapchat streak finally ended due to some reason.
Why do fewer emojis represent the longest snap streak?
Snapchat introduced trophies and some other emojis to represent the longest Snapchat streak. Each stage had a different emoji that used to appear next to the names upon reaching the milestones. However, the emoji was discontinued shortly because of multiple reasons. Nowadays, only fire emoji is used in streaks.
Is there any official scoreboard for keeping track of the highest snap streak and score?
No, there is no official score tracker to record the highest snap score and streak. Snap score updates every time you post, and the streak displays all the emojis.