How long does it take to delete a Discord account?‍
Written by: Hrishikesh Pardeshi, Founder at Flexiple, buildd & Remote Tools.
Last updated: May 09, 2023
TLDR
Here's how long it takes to delete a Discord account
It typically takes two weeks for most accounts, but frequent users have reported waiting for 30 days before Discord deletes their accounts.

During this period, you may cancel the process and recover your account.

Once it elapses, your account is permanently deleted.
You may decide to delete your Discord account for various reasons, such as to take a break from the platform or to erase your previous persona and create a new account. Discord lets you delete your account permanently or temporarily disable it in simple steps.
If you wish to delete an account due to a negative experience on the app, consider reporting to the developers instead.
Here, you can find what it means to delete a discord account permanently or temporarily and the simple steps to achieve this.
What to Know Before Deleting Your Discord Account
If you permanently delete a discord account, you cannot reaccess or retrieve it. All associated data, such as pictures and messages, are also permanently deleted.
Before you delete your account, Discord asks you to transfer ownership of all the servers you own. If you try to delete your account without transferring ownership, a warning will appear, and you won't be able to continue the process.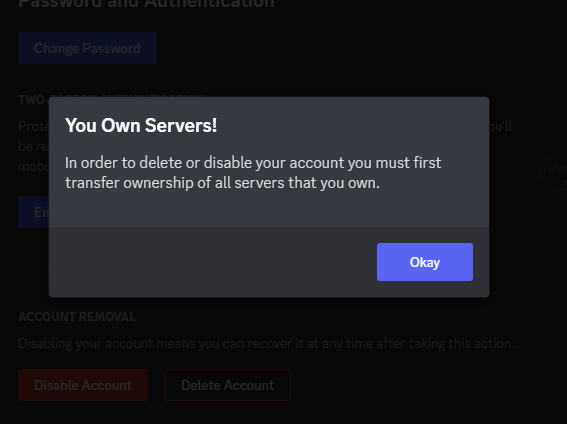 How to delete your Discord account on Desktop
Visit the Discord website on your browser or app, log in to your account and click the gear icon at the bottom left corner of the interface. You can often find this icon, called User Settings, besides your name.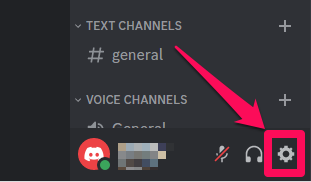 This takes you to the My Account screen. Scroll down to Account Removal and press Delete Account.

A new window will appear after this, asking for your password. Type your password to authorize the process, then tap the Delete Account button again.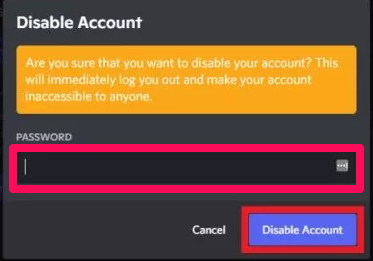 How to delete your Discord account on an iOS or Android device
Open the Discord app on your mobile device and tap your profile picture at the bottom right corner. This typically takes you to User Settings.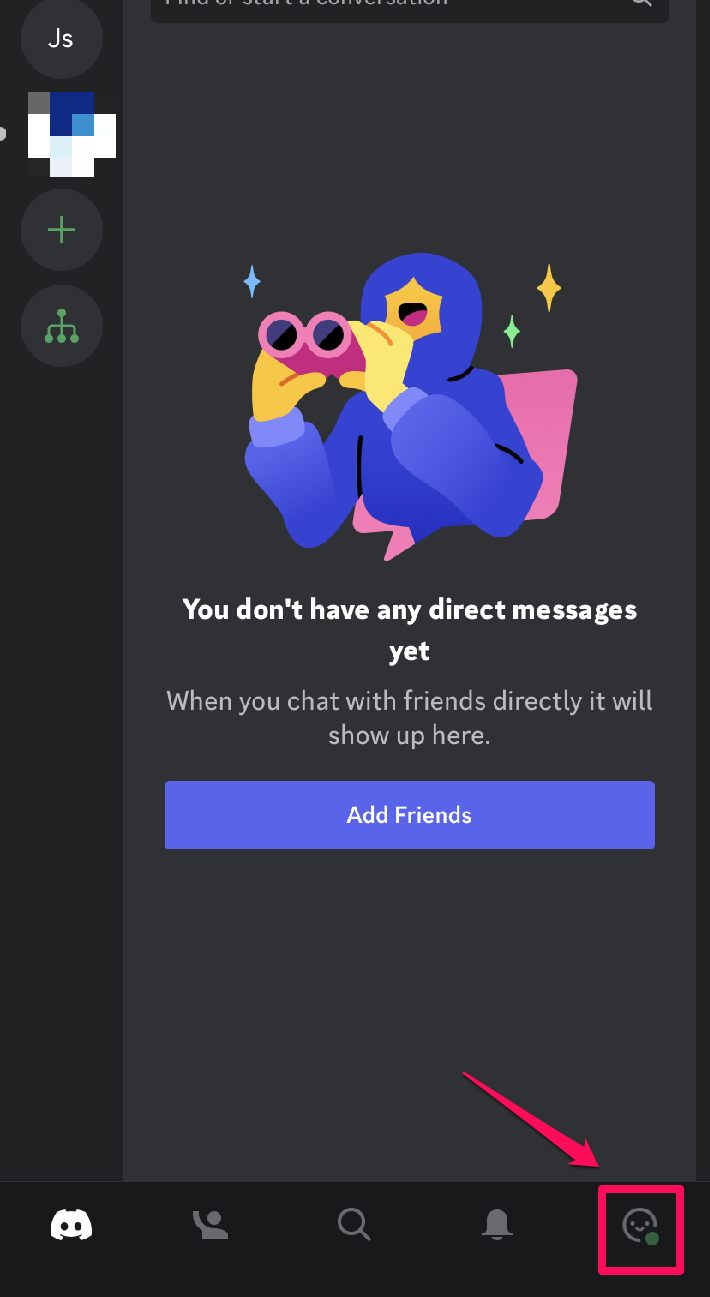 Tap Account, then scroll down to Account Management.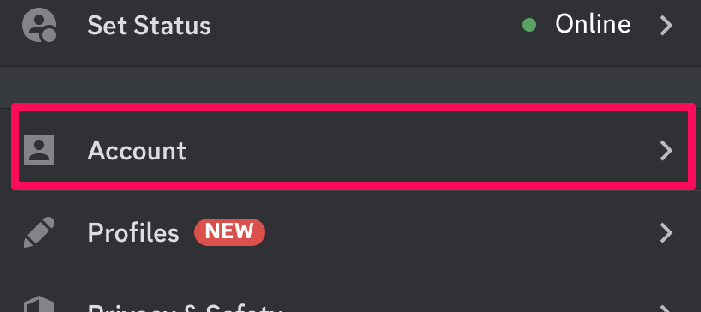 You can see the Delete Account button typed in red font. Tap on this button and authorize the process by providing your account password.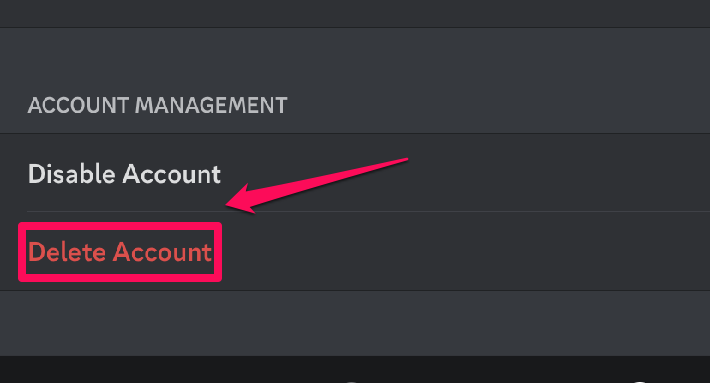 How long does it take to delete a Discord account?
Once you enter your password to confirm that you want to delete your discord account, Discord begins the deleting process. For most accounts, this takes two weeks, but users who regularly use the app may wait about 30 days.
If you attempt to log into your account during this 14- or 30-day period, a dialog box appears, informing you that your account is scheduled for deletion.
This box provides you with two options, which are Return to Login or Restore Account.
Clicking Return to Login enables you to log in to a different account and keeps your original account in a pending deletion state.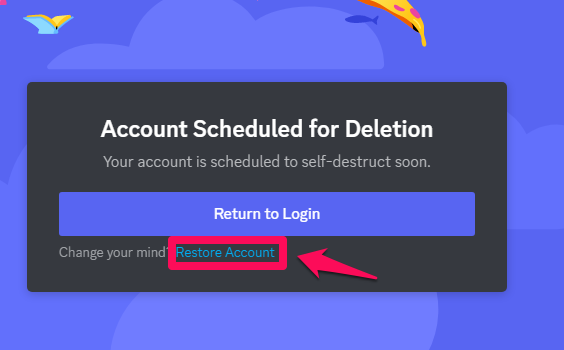 Selecting Restore Account stops the deletion process and allows you to access your original account using your account credentials.
Once this 14- or 30-day window passes, you lose permanent access to your Discord account. Discord resets your profile picture to the default one and changes your username into Deleted User alongside a random gibberish line of numbers and letters.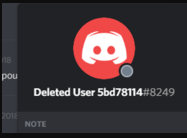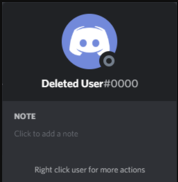 What does disabling your Discord account mean?
Account disabling is a temporary alternative to the permanent deletion of account data. By disabling your account, you won't receive any notifications or messages on the platform.
Your online friends can still search for and find you, while other users can send you friend requests. You typically get these notifications when you recover your account.
How to Disable Your Discord Account on Desktop
On the discord website or app, click the gear icon at the bottom of the interface to open the User Settings screen.
Scroll down to Account Removal for the Disable Account button and tap it.

Enter your password in the password field to confirm the disabling process.
How to disable your Discord account on Android or iOS
Open Discord and tap your profile icon at the bottom part of the screen for User Settings.
Tap Account, find the Disable Account button under Account Management, then tap it.
Input your password per the system prompt, then tap Disable Account. Discord should disable your account after this action.
Can I restart my Discord account?
If you delete your account permanently, Discord gives you a 14- day window or more to restore and continue using it. You may restart it during this period.
Once this period elapses, there's no way to restart or recover it.
If I delete my account, do all of my messages disappear?
Deleting your account permanently means you lose access to every data on it, including messages, profile pictures and servers you've joined.
Since Discord allows you to transfer ownership of servers, then you may request to rejoin them on a different account if you have multiple accounts. There's, however, no way to recover your messages.
To transfer server ownership, click on the server and press Server Settings.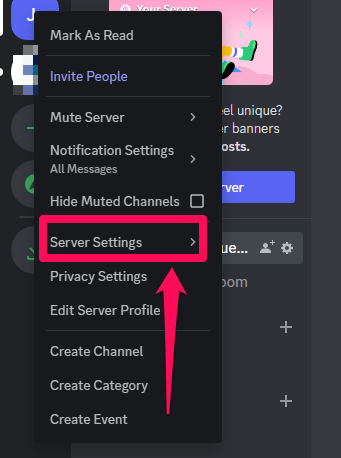 Scroll down to User Management and select Members.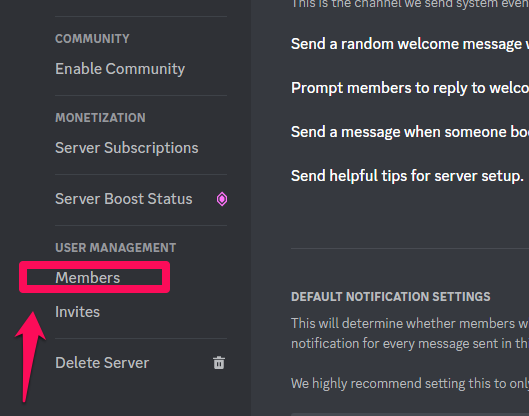 Find the desired user, click the three-dot menu and select Transfer Ownership.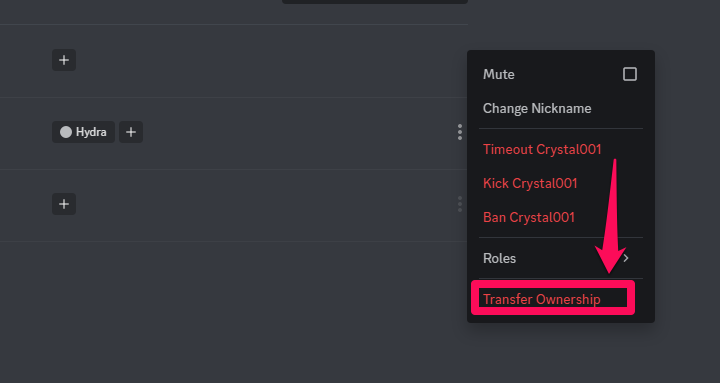 How to Recover a Disabled Discord Account
You can recover a disabled account by visiting the Discord login page and entering your account credentials, which are your email and password.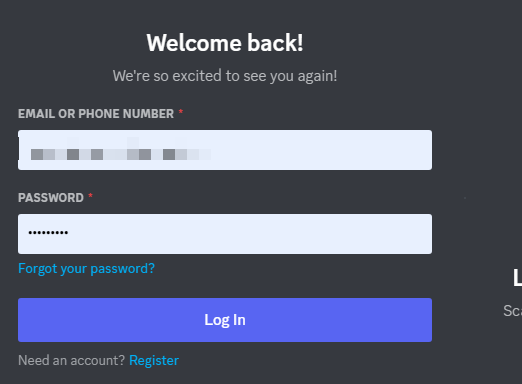 Click Restore Account, and Discord should return you to your profile.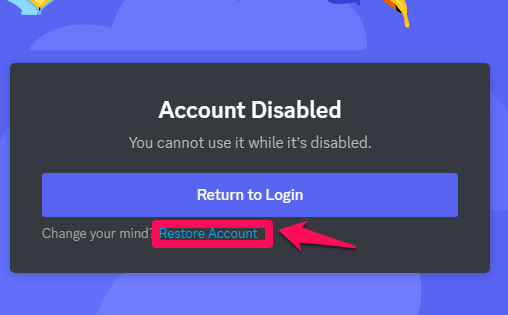 Can I delete a disabled discord account?
You can't delete an account while it's currently disabled. You must recover and log into it first.
After recovering it, you may now follow the steps to delete it by finding the Delete Account button in User Settings.