Discord App Reviews: Pros & Cons, Pricing, Features‍
Written by: Hrishikesh Pardeshi, Founder at Flexiple, buildd & Remote Tools.
Last updated: Mar 17, 2023
If you are planning on opening a Discord account, you might benefit from knowing about the Discord app reviews. The Discord app is designed to connect users with different communities over video, text, and voice chat through Discord servers.
Although the app is popular among video game communities and developers, you can still use it for other forms of business communication. With over 150 million active monthly users and an overall rating of 4.7 out of 5, Discord is becoming one of the fastest and most efficient ways of communicating online. Read more on this article to discover the features and benefits of using Discord.
TLDR
Here are the pros and cons of using the Discord app based on the reviews of its users:
Pros:
Allows you to create free, private, or public servers
Works on mobile devices, computers, and game consoles
Allows for easy live screen-sharing
Enables text, audio, and video chat
Provides easy access to public servers
Cons:
Meant mostly for gamers
Requires payment for higher-quality video and audio
How Can You Use Discord Servers?
The Discord platform works by using servers. These servers are set up with a specific topic or theme as a way for users to connect online to discuss and exchange information, links, and images. You can set up these servers on both the desktop app and your mobile device. Discord servers offer text channels and voice chat through the microphone on the device you use.
Text channels are the most often used server, denoted by a hashtag. Users share messages as well as custom emojis, GIFS, and images.
Voice channels have a speaker icon beside them. Users can automatically hear ongoing conservation when they join a voice channel. Also, a messaging feature similar to text channels enables the server members to interact in multiple ways simultaneously.
Users might get invited to servers or find connections online to access them. Usually, the server owner or administrator establishes some ground rules regarding what the server is about and the expected behavior.
What Is the Minimum Age Requirement for Discord?
Discord's terms of service require users to be at least 13 years to access the app. This is because of the potential for inappropriate content, such as swearing, graphic images, and language, as the communities are user-generated. Discord also has NSFW (Not Safe For Work) servers and channels that require users to be at least 18 years old to join.
Discord Plans and Pricing
Discord has a free version that can perform many functions. It also has the premium version called Discord Nitro. Discord nitro allows users to customize their profiles, use different avatars for different servers, and use custom stickers and emojis. Nitro users also have access to higher-quality videos and upload sizes. Discord nitro prices vary depending on the plan you want to pay for and can start at $2.99/month.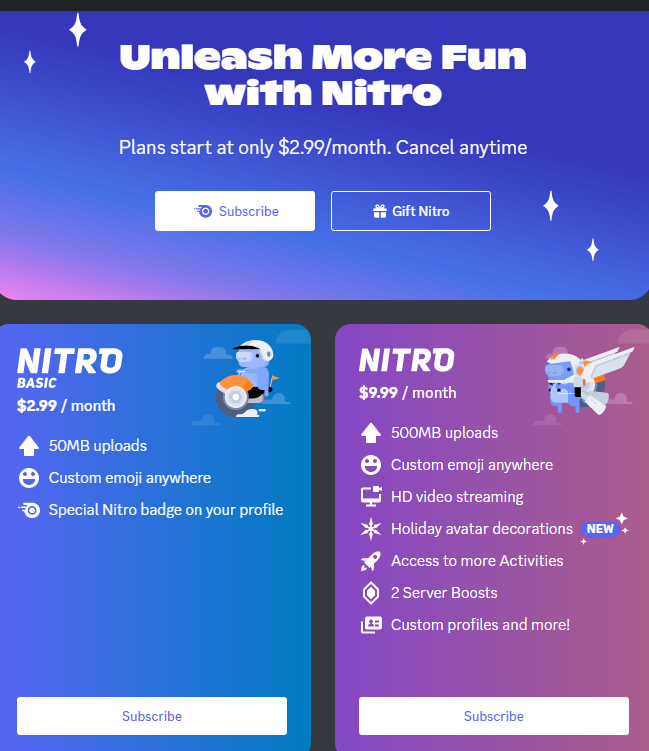 To access Discord Nitro, go to your Users Setting, a gear icon at the bottom of your screen. At the menu that appears, click on Nitro under the Billing Settings category to select the plan of your choice.
Discord Features
The Discord app has the following features:
Server Discovery
Discord aims to bring people together to form a community of like-minded values. The Server Discovery feature allows Discord users to find and join new communities easily. It currently has public community servers in the following categories:
Movies & TV
Anime & Manga
Content Creator
Science & Tech
Education
Music
Gaming
You can access this feature by clicking on the Compass icon at the bottom of the server list.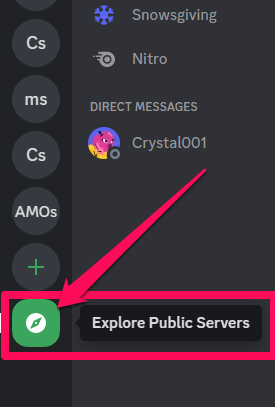 Age-Restricted Commands
Age-restricted commands are functions that contain contents meant for users that are at least 18 years old. To ensure the safety of Discord members, these policies require that developers categorize adult content as age-restricted and ensure they are not distributed to users under 18.
You can access this function by enabling the toggle button within Server Privacy Defaults, which you can find under Privacy in the User Settings.

Video Backgrounds
Video backgrounds are virtual backgrounds that users can apply during a streaming session when they turn on their cameras for calls. Discord users can express themselves with video backgrounds by selecting from various Discord-provided backgrounds, while nitro users can create custom backgrounds.
You can access this feature by going to the Voice & Video tab in your Users Setting. Scroll down till you see your video background option under the Always Preview Video category.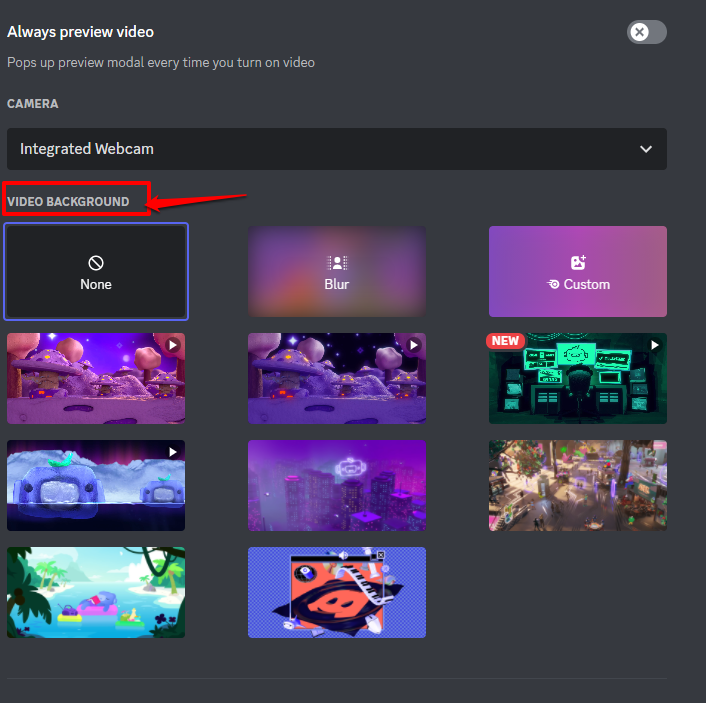 Slash Commands
The slash command functions are a way for users to interact with bots on Discord. With this function, all you need to do is type / on the chat box, and you can use any of the available bots. This command list can also filter commands as you type, making it easy to browse or find exactly what you want.
Voice Chat
Discord makes it possible for people a user to set up a voice call with other users or members of a server during a meeting or a video game session. All you have to do is join a voice channel and click on the prompt to connect. This feature also has a Push-to-Talk function. The Push-to-Talk function can allow a user to only talk during a voice chat when they press that button.
Video Chat
Video chats allow users to stay connected with other users within your DMs or server's voice channels. During video calls, you can choose to video chat only, share your screen only, or do both. You can access this feature on your desktop and mobile device.
Go Live and Screen Share
Go live and Screen Share enables you to share the screen of any application window in a voice call or server. You can also set the streaming and audio quality you want when screen sharing, although most of the higher qualities are meant for nitro users. There are also certain permission levels you need to enable if you are the server owner to allow other members to use this feature effectively.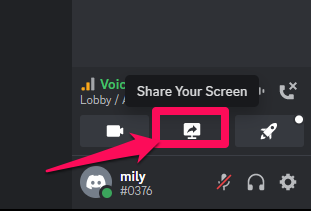 Reduced Motion Setting
Discord uses motion effects to create the illusion of depth. However, this feature can cause issues for users that get affected by excessive movement and motion within apps. This is why the Reduced Motion feature was added to Discord. This feature limits an animation's intensity and movement on Discord. You can find this setting in the Accessibility tab under the Appearance category in your Users Settings.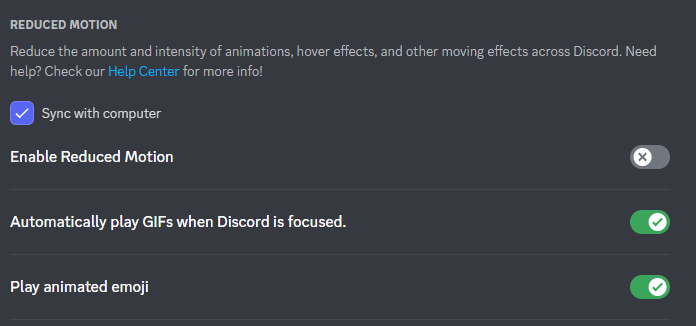 Custom Status
Custom statuses allow you to tell your Discord friends how you are feeling without having to send a direct message to them. You can customize your personal status to inform others of what you are doing. Access this feature by clicking on your Profile Picture at the bottom left corner of the app and selecting Set a custom status.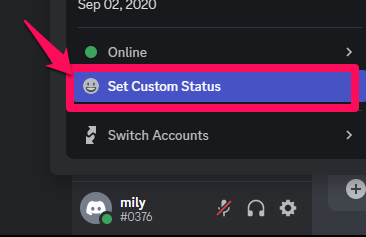 Channel Following
Channel following allows you to get announcements from your favourite servers to your server in a channel of your choice. The announcement posts will come from a bot named after the server the posts come from. It also sends images and links sent to that channel.
Screen Reader
A person can use the screen reader feature available on Discord to help them navigate the app effectively. Screen readers are excellent for people who might be visually impaired and rely on screen readers to dictate the text chat on the screen and explain the features currently displayed.
Discord's Privacy and Security Settings
Discord has certain security practices that make it safe for a user to use the app. You can enable the following privacy and security settings on Discord:
Block Users
You can block a user on Discord by clicking on the name of the user you wish to block and selecting Block at the bottom of the menu that appears.
Choose Who Can Add You as a Friend
Setting up who can add you as a friend is also a beneficial service Discord offers. You can adjust friend request privileges by deciding who can add you as a friend on Discord. Access this setting in the Fiend Request menu.

Block Direct Messages
You can block DMs from other members in your own server. You can do this by going to your Privacy & Safety menu and deselecting the Allow Direct Messages from Server Members tab.

Report Someone
You can simply report the activity or user if you notice or see any suspicious activity on Discord. You can do this by submitting a request to Discord support. The link for the support page is https://support.discord.com/.
Filter Inappropriate Content Out of Direct Messages
Discord offers a traffic-light color-coded system to identify if messages can be checked for inappropriate content. You can find this feature under the Privacy & Safety Menu, where you can choose from three options:
Keep me safe. Scans DMs from everyone.
My friends are nice. Scans DMs from everyone unless they are friends.
Do not scan. DMs won't be scanned for inappropriate content.
What Are the Benefits of the Discord App?
The benefits of using the Discord app include the following:
Streaming
Discord allows you to stream any open window on your PC and mobile device. You can stream the software you use or the games you play. This feature makes it easier for you to have fun with friends and to display study or work-related presentations.
Versatility
On the Discord app, there are various options you can choose from for communicating with others. You can decide to communicate by text messaging others or by creating a text and voice-only channel. In the voice channel, you also have the added advantage of communicating through video conversations, while in the text channel, you can send photos, files, emojis, etc.
Online Games
Another reason you can use Discord is to play games with your friends. Gamers can create a channel and invite their friends to have a gaming session. The app is lightweight, so it doesn't interfere with your gaming performance or causes lag during matches. You can also use this app to locate servers that play certain games.
Meetings
Discord makes it easier for you to handle meetings for even business reasons. This can include video or audio meetings. You can also create private channels that allow only the meeting participants to join.
Distance Communications
You can use the Discord app to communicate with friends and family that are not close to you in location. By creating a server for your family, friends, or co-workers, you can easily connect with them.
Is Discord Safe?
You can use Discord safely with the right privacy settings and monitoring. However, there is always a risk involved when it involves sites and apps with open chats. To ensure their children's safety, parents can ensure that they only participate in private servers and accept friend requests from people they already know and not from strangers.