15 Great Discord Moderation Bots for Automating Server Functions‍
Written by: Hrishikesh Pardeshi, Founder at Flexiple, buildd & Remote Tools.
Last updated: Mar 17, 2023
Discover the best Discord moderation bots for your server
You launched a Discord server, established community rules, and probably assigned moderation roles. It's almost all set to welcome members and nurture a healthy community.
Over time, you notice moderating your community takes time and effort. This tends to be the case for many public servers with a large audience.
Discord bots are third-party, AI-powered tools that manage specific community activities. For instance, Discord bots can kick spammers out of your server.
This blog highlights the best Discord bots and their key features. Read on to discover a Discord bot that can make your moderation team's work stress-free.
TLDR
Here are five great Discord bots:
Arcane

MEE6

Dyno

Tatsu

CarlBot
Best Discord Moderation Bots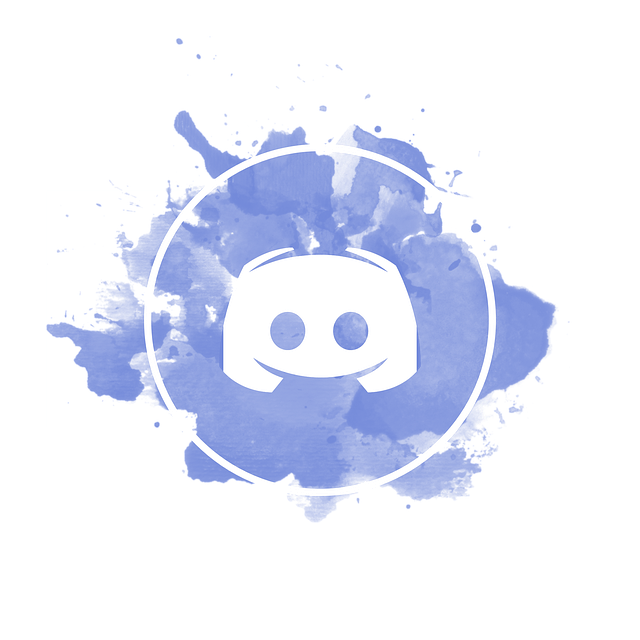 Check active and great Discord moderation bots below.
Arcane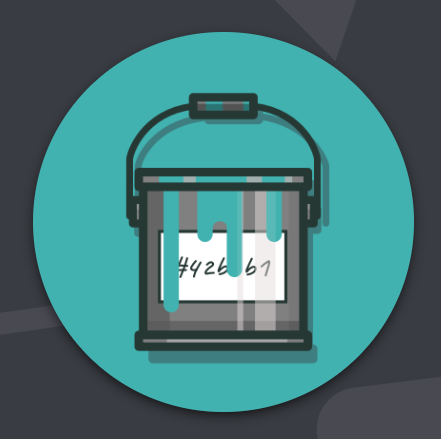 Server count: 1.2 million
The Arcane bot helps grow members' engagement in a server. It rewards active members with experience points (XP) useful in unlocking cool server perks like custom roles.
For instance, Arcane allows members to choose a role using a specific Discord reaction to a message. Arcane premium offers unlimited reaction roles and an XP multiplier setup.
Server owners, admins, and mods use Arcane to automatically delete messages with blacklisted words and ban members who violate server rules.
Dyno

Server count: 7.8 million
Dyno is a popular Discord automation bot. It offers an intuitive web dashboard for fully customizable server moderation. Mods can automatically assign ranks to members, set reminders, and send announcements with Dyno.
Dyno helps deal with troublemakers by muting, warning, or banning them from your community. The Discord bot's ban match command bans users that send messages containing texts that are not allowed on your server.
Its soft ban function bans and unbans members immediately. This removes all the texts sent by the user from your server.
Tatsu

Server count: 1.4 million
Tatsu is a valuable Discord bot for building a fun community. It allows admins to reward members with XP and delete multiple messages with the prune command.
Communities can use Tatsu to spike engagement via a leaderboard. This allows members to see their rank and identify the best members in the community. Plus, you can assign roles to members that achieve a specific leaderboard score.
Other interesting features of Tatsu include its social features to personalize community experience and economy features for rewards and item trading.
CarlBot

Server count: 7 million
CarlBot helps admins assign multiple roles via one reaction. It can whitelist and blacklist roles to determine users who can access a specific role.
The bot's moderation function helps you monitor violated rules in the "Drama channel," and delete any harmful messages. Plus, AutoMod punishes malicious users, deletes harmful files, and whitelists channels and roles to disallow specific roles from working in them.
MEE6

Server count: 19 million
MEE6 is a popular Discord moderation bot you can configure to manage your servers via commands. Admins can use and customize MEE6's "welcome message" to warmly show newcomers your community rules and guidelines.
The bot can assign roles to users, preventing them from accessing specific channels or functions. MEE6 has commands for banning spam content and removing malicious members. You can kick them out temporarily or permanently and determine the number of infractions needed to ban a user.
MEE6 allows admins to change the bot's name, activity, and avatar. Admins can also record voice, do giveaways, send alerts to members when you start streaming, and keep your community safe.
Koya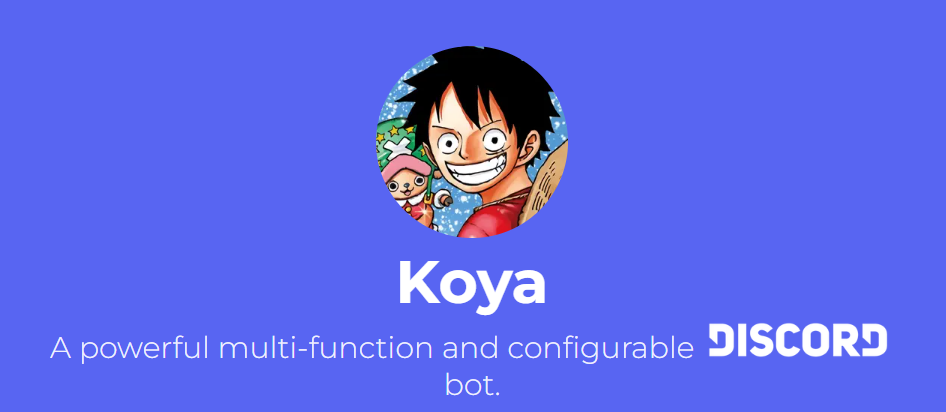 Server count: 2.3 million
Koya is a customizable moderation bot for sending announcements to Discord servers. It allows you to mute, warn, and ban users temporarily or permanently. The bot also integrates RSS and Reddit feeds so your channels stay updated with subreddit posts or specific webpage articles.
Lawliet

Lawliet is a multipurpose bot for moderating server members' activities. Admins can track newcomers and welcome them with greetings using Lawliet.
The bot assigns members specific roles and allows reward members with Fish, Lawliet's native reward token.
Lawliet allows members to create temporary voice channels for quick audio and video chats. Lawliet has a premium subscription, giving you additional options to run your own server seamlessly.
LunaBot

LunaBot is a dedicated music bot that roasts your server with cool music. It supports Vimeo, Insta, Soundcloud, and Spotify to access optimal audio quality.
The bot has many commands for enjoying music in voice channels. For instance, you can play, resume, pause, skip, and replay music with LunaBot.
YAGPDB

Server count: 2.9 million
YAGPDB (fully called Yet Another General Purpose Discord Bot) is a popular bot for server management. It offers assignable roles, AutoMod, and custom commands. Similar to other moderation bots, it allows you to ban multiple users and set conditions for activating the ban in the moderation log.
ProBot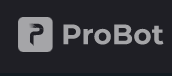 ProBot is popular for its music commands, but it is great for moderation. It allows you to customize welcome messages and provides an automatic moderation system for detecting bad actors and dealing with them appropriately.
ProBot also offers anti-raid protection, keeping your community safe from hordes of malicious users that aim to spam your channels/servers. Additionally, ProBot supports over 30 languages and has a reliable runtime.
Verifier

Server count: 47.3k
Verifier is a customizable moderation and verification bot for filtering out fake or robot accounts. It uses Captcha verification and commands for different functions.
Pancake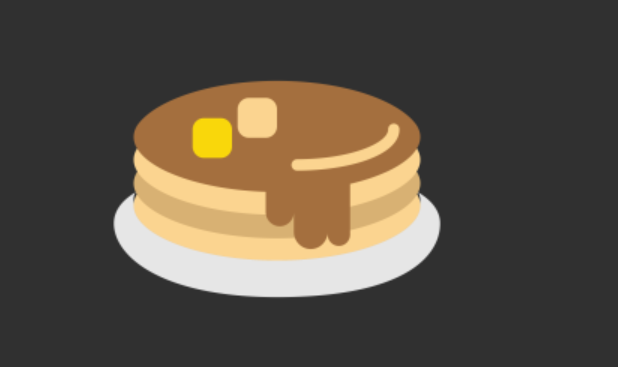 Server count: 2.9 million
Pancake is a fun Discord bot for adding reaction roles, playing music, deleting spam content, and banning violators. Use p! help to access the Pancake bot's list of commands.
Birthday Bot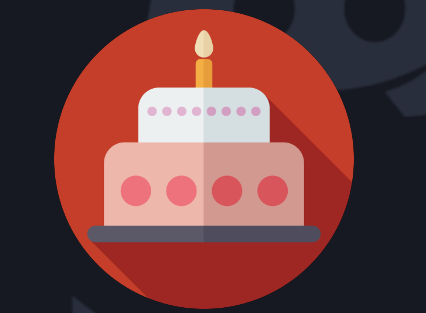 Server count: 358k
Keep track of members' birthdays with the Birthday bot. It allows you to automate birthday announcements and roles per the celebrant's time zone.
ZeroTwo

Server count: 1.3 million
ZeroTwo (002) is a fully customizable bot with custom welcome and goodbye messages. It allows you to assign and manage roles and offers games for members to earn credit.
UnbelievaBoat
Server count: 1.9 million
UnbelievaBoat provides gaming servers with various games, including roulette, blackjack, chicken fighting, and animal racing. Users can stream music, get roles, and trade items in the bot's shop.
Discord's Built-in Moderation Features
We've highlighted some popular moderation bots on Discord and their features. While bots are great, mods often integrate them to complement Discord's native moderation options.
Let's consider the core features Discord provides to moderate an entire server.
Spam Filters
Discord's AutoMod provides spam filters for scanning spam content. For instance, the "Mention Spam" helps you limit the unique mentions in a single message.
Plus, Discord can also block spam content from users and prevent members from sending messages to servers for a specific time period.
Verification Level
Discord has five verification levels, including none, low, medium, high, and highest. "None" allows users to join your server without verification and start interacting with other members.
"Low" allows only members with a verified email into your server. "Medium" and "High" require members to have five and ten minutes old accounts, respectively. Also, members need to have a verified email.
In addition to the above requirements, "Highest" requires new entrants to own a verified mobile phone number.
FAQ
Here are some frequently asked questions on Discord moderation bots:
What are the best moderation Discord bots?
Some of the best bots for Discord moderation are MEE6, Arcane, Tatsu, Dyno, and YAGPDB.
Are Discord moderators bots?
Discord servers have human and robot moderators. This allows human admins to automate certain server functions with their robot counterparts.
Can Discord moderators ban you?
Yes, Discord mods can ban you. Their sole objective is maintaining a healthy community, ensuring members stick to server rules.