[Solved] Discord Overlay Not Working‍
Written by: Hrishikesh Pardeshi, Founder at Flexiple, buildd & Remote Tools.
Last updated: Jan 19, 2023
When you run Discord for gaming, your Discord overlay should be functioning. The discord overlay feature ensures you have a check on who has joined your voice chat and speaking. Thus, you get an overview of your game activity. This feature is most useful when a gamer rides on raids.
However, sometimes, your discord overlay not working adequately, even when you haven't made any overlay settings in Discord. It can occur due to a fault in the server channel, which is why private channels are preferred.
No worries, here, we'll guide you on how to fix when the discord overlay not working.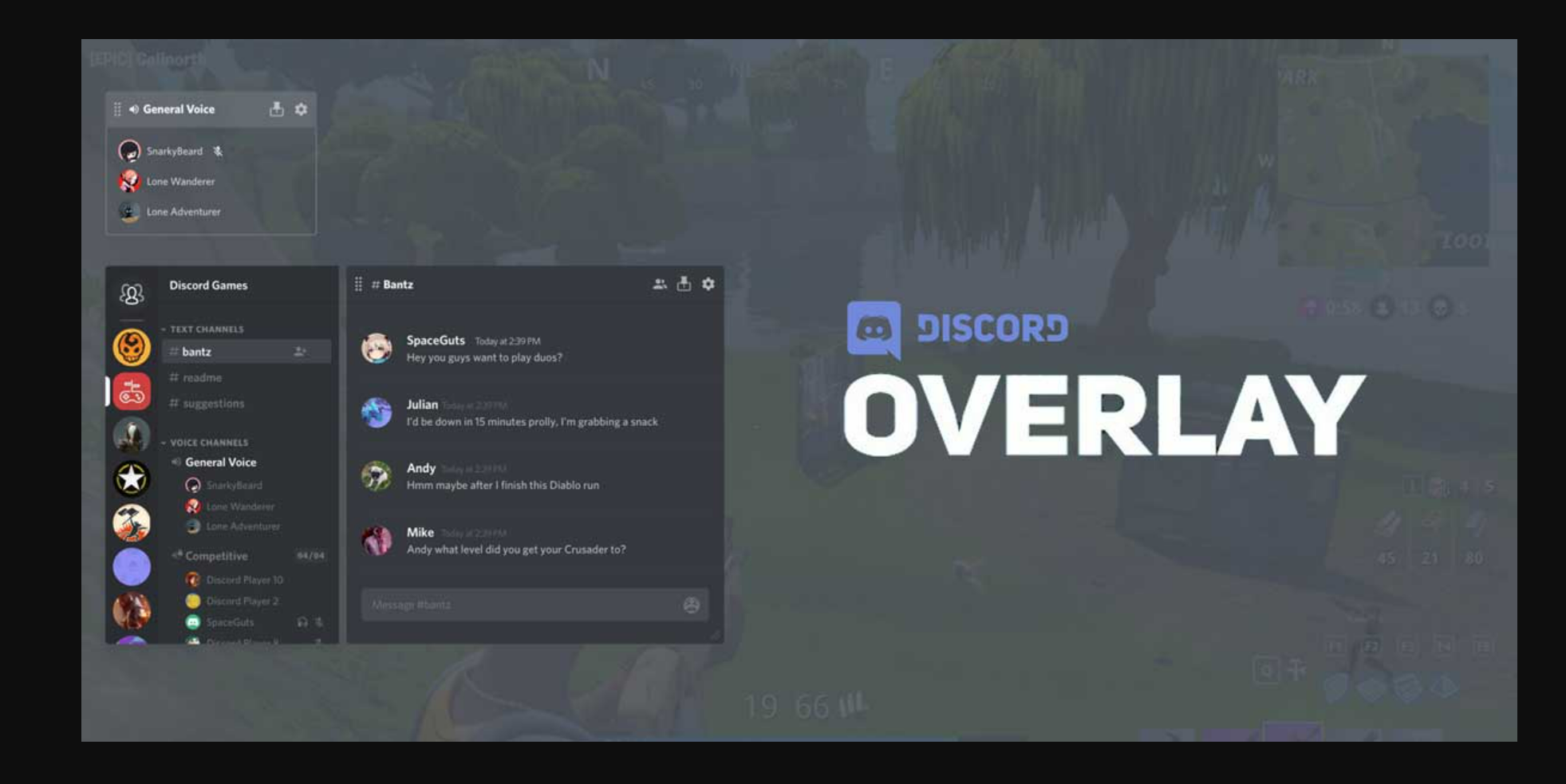 TDLR
Discord overlay not working issue significantly arises when you have a disabled overlay in-game overlay menu.
Try fixing the matter with basic techniques:
Launch discord as administrator.
Ensure that your discord app is updated.
Temporarily disable the anti-virus or threat protection program in your system.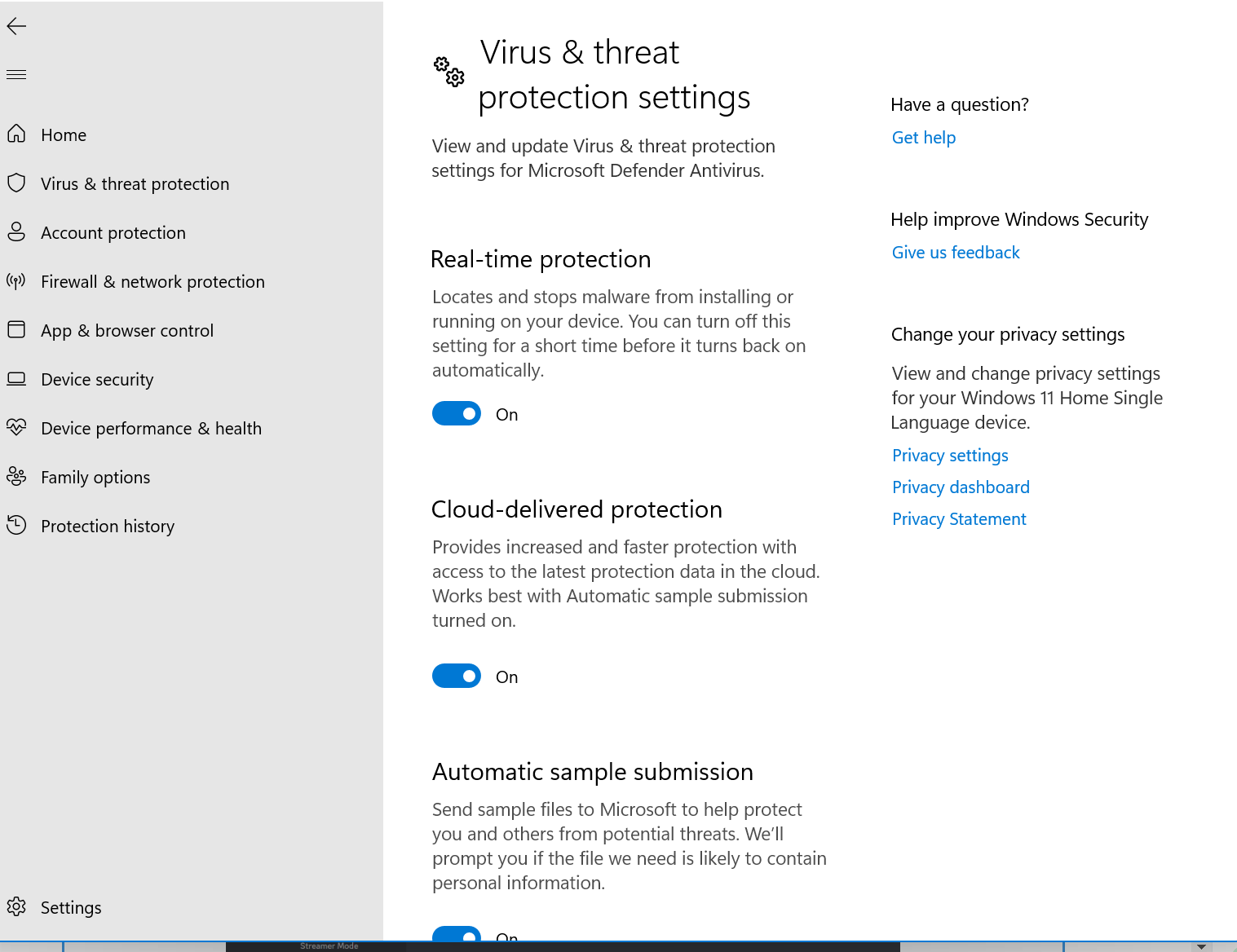 Delete and reinstall Discord once again.
What is the discord overlay feature?
The discord overlay function ensures video and voice chatting during a full-screen game. As a result, gamers can use the discord overlay and enjoy playing games with the discord community. Unfortunately, your overlay feature might not work for specific games. Chances are that it doesn't function for all the games.
So, you need to fix discord overlay to play games in Discord and simultaneously communicate with others. There can be numerous reasons for the discord overlay not working. Let's have a glance at them.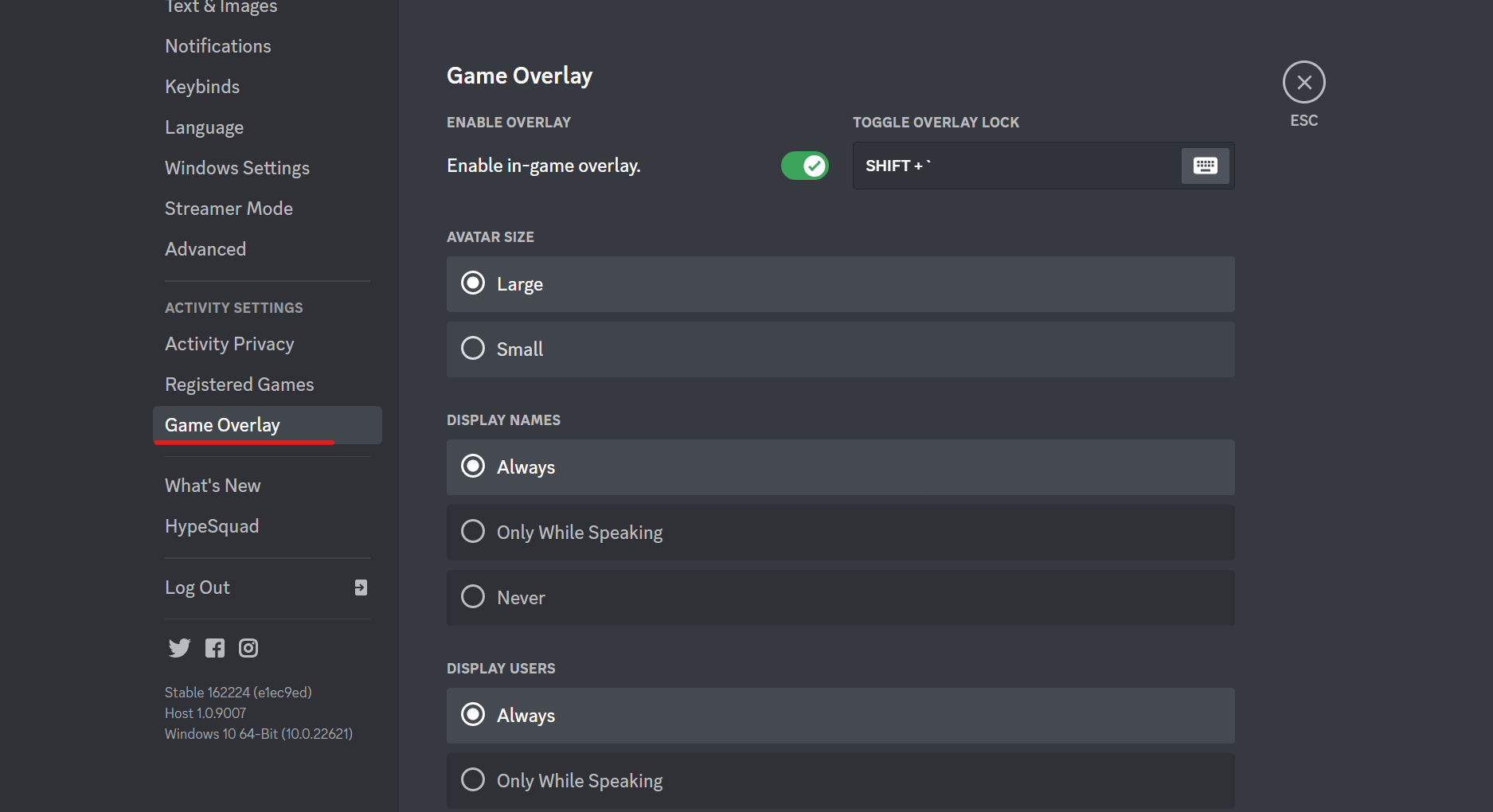 Reasons why discord overlay not working
The following reasons play a vital role in your discord overlay not working.
Discord's game overlay option disabled
You encounter overlay problems because you have disabled the option in overlay settings. Moreover, the overlay feature is disabled only for a specific game you are playing. The problem might occur because you haven't added a game to Discord's game list.
For example, Minecraft, League of Legends, and PUBG users frequently face this problem.
Hardware acceleration feature running in the background
Undoubtedly hardware acceleration improves GPU functioning, and consequently, your Discord's performance betters. However, sometimes, hardware acceleration might also cause discord overlay not working.
Over Scaled windows display
Discord is not taking overlay because you have increased your display scaling to more than 100. Discord overlay only functions when the scaled display is at 100.
Your moved your overlay from the screen
Discord allows you to move overlay and keep a default position. So, there is a probability that you accidentally move the overlay off the screen. Thus, your discord overlay not working properly.
These were some reasons that triggered the discord overlay not working. It can also lead to unexpected connecting and disconnecting of Discord.
Ways to fix Discord overlay
We have complied a list of techniques that will fix discord overlay and voice connection problems in no time.
So, here are 10 workable solutions in user settings that you require.
Enable in-game overlay settings
To enable in-game overlay settings, here's what you must do:
Open the discord app and go to user settings (a gear icon).
You will find the Game overlay in the left pane. Click on it.
Toggle overlay lock option.
Tap on 'Registered Games' present in the left pane.
Quickly Enable Game Overlay for your favourite game and click on the monitor icon.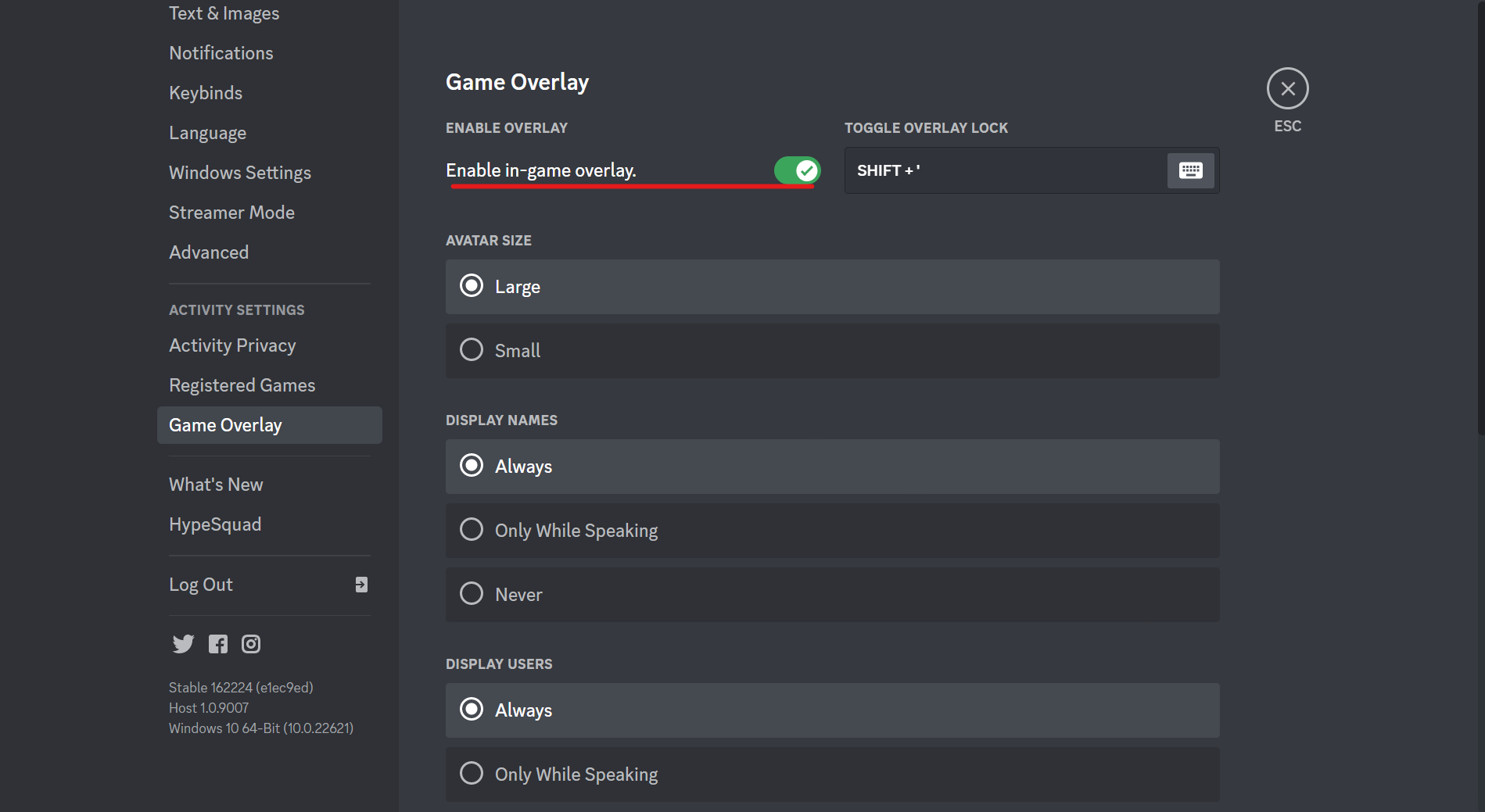 If Discord fails to recognize your game, select
Add it
.
A drop-down menu will appear on the screen; tap on 'Add Game'.
Finally, enter the monitor icon and enable the overlay option for a particular game you want to play in Discord, e.g. Destiny 2.
Similarly, you can play any newly added game in Discord.
Disable hardware acceleration
We learned how an enabled hardware acceleration could trigger Discord's main program and overlay feature. Therefore, disabling hardware acceleration may work for your discord overlay.
Open Discord and click the 'User settings' button (gear icon).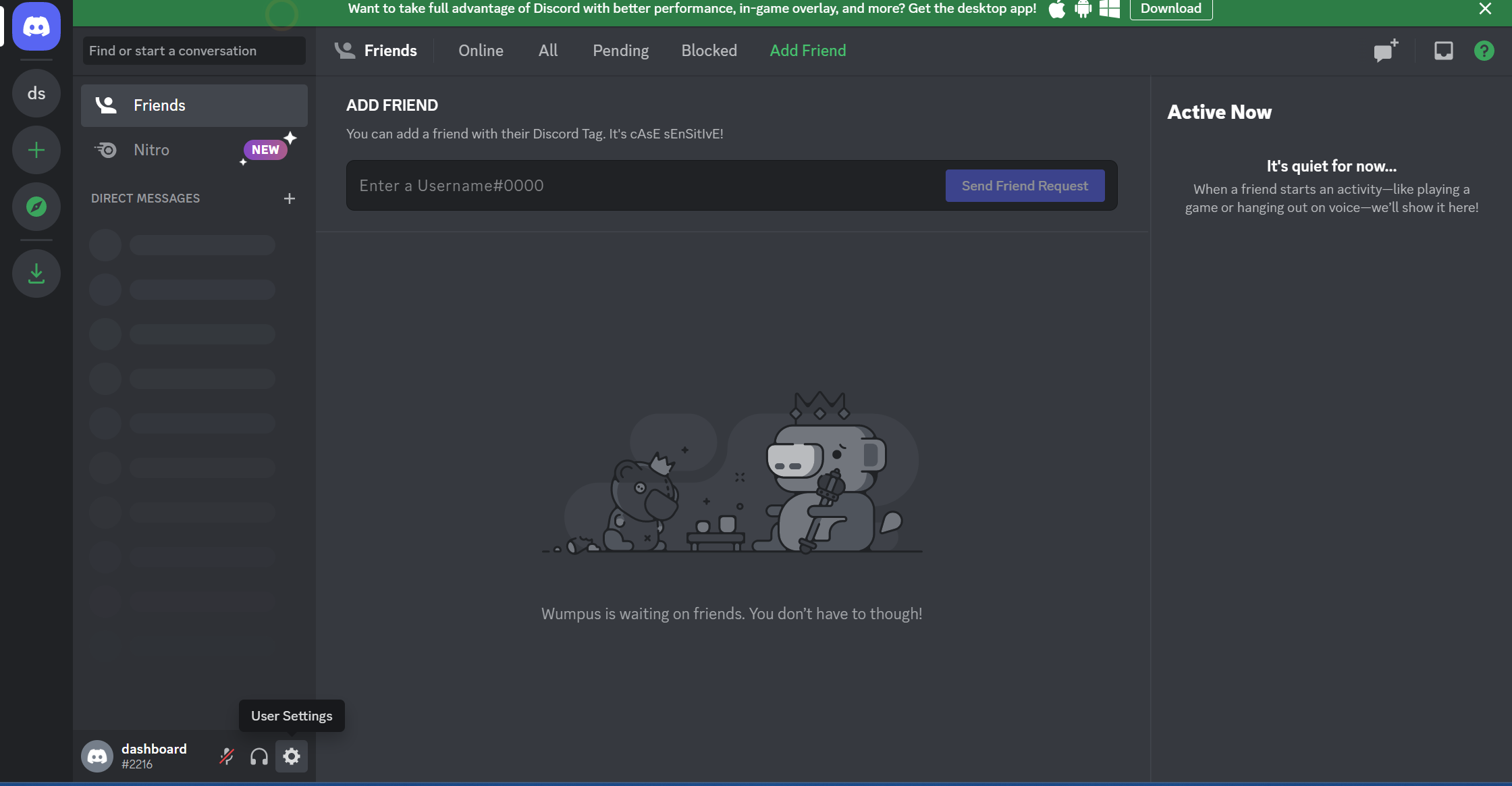 Scroll down in your left panel and click on 'Advanced'.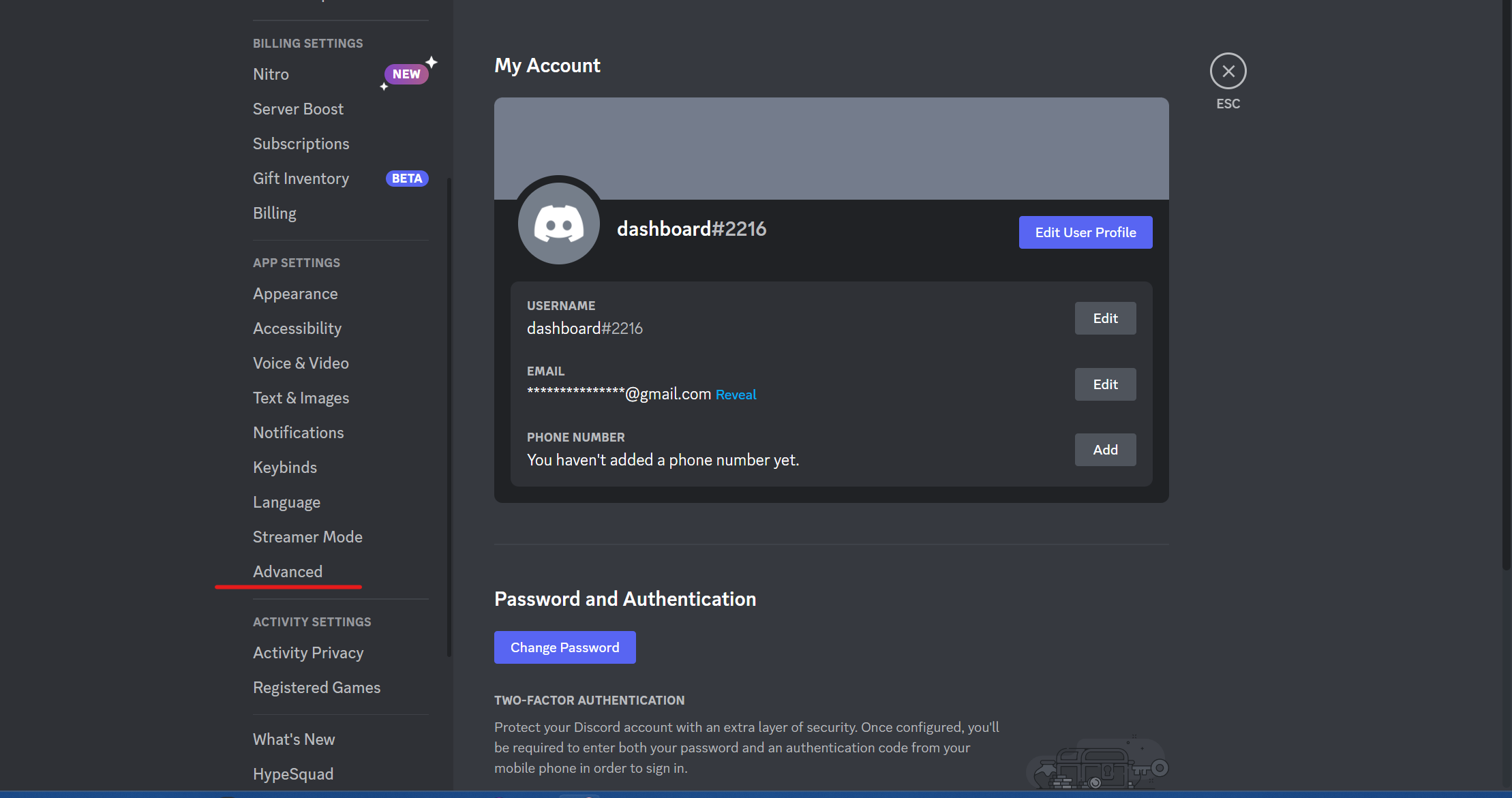 Turn off the Hardware acceleration option.
Now, click 'Okay' to confirm the change in hardware acceleration feature.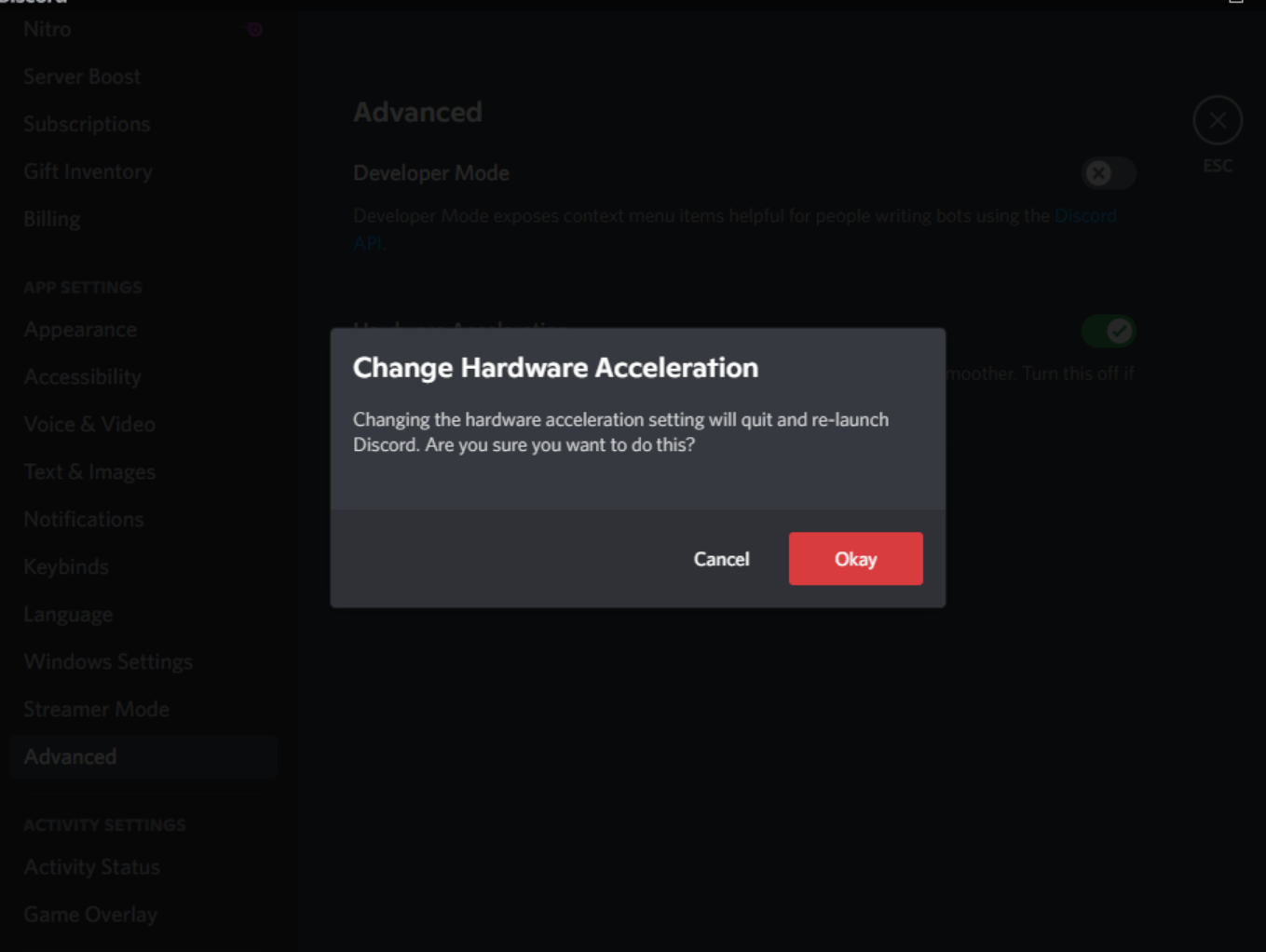 So, disable hardware acceleration and manage settings as mentioned in the above steps.
Run GPU update on Command Prompt
Press Windows + R on your keyboard and enter Command Prompt. Open CMD and click on Run as Administrator.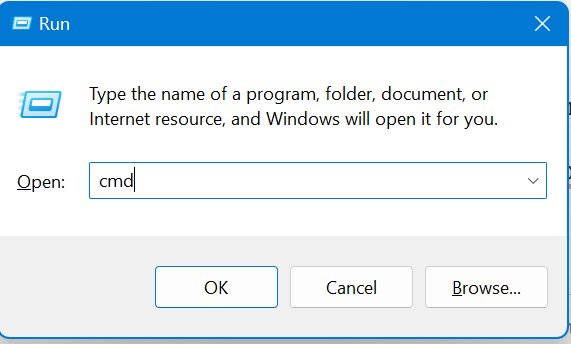 Carefully type 'GPUpdate' and hit the enter key.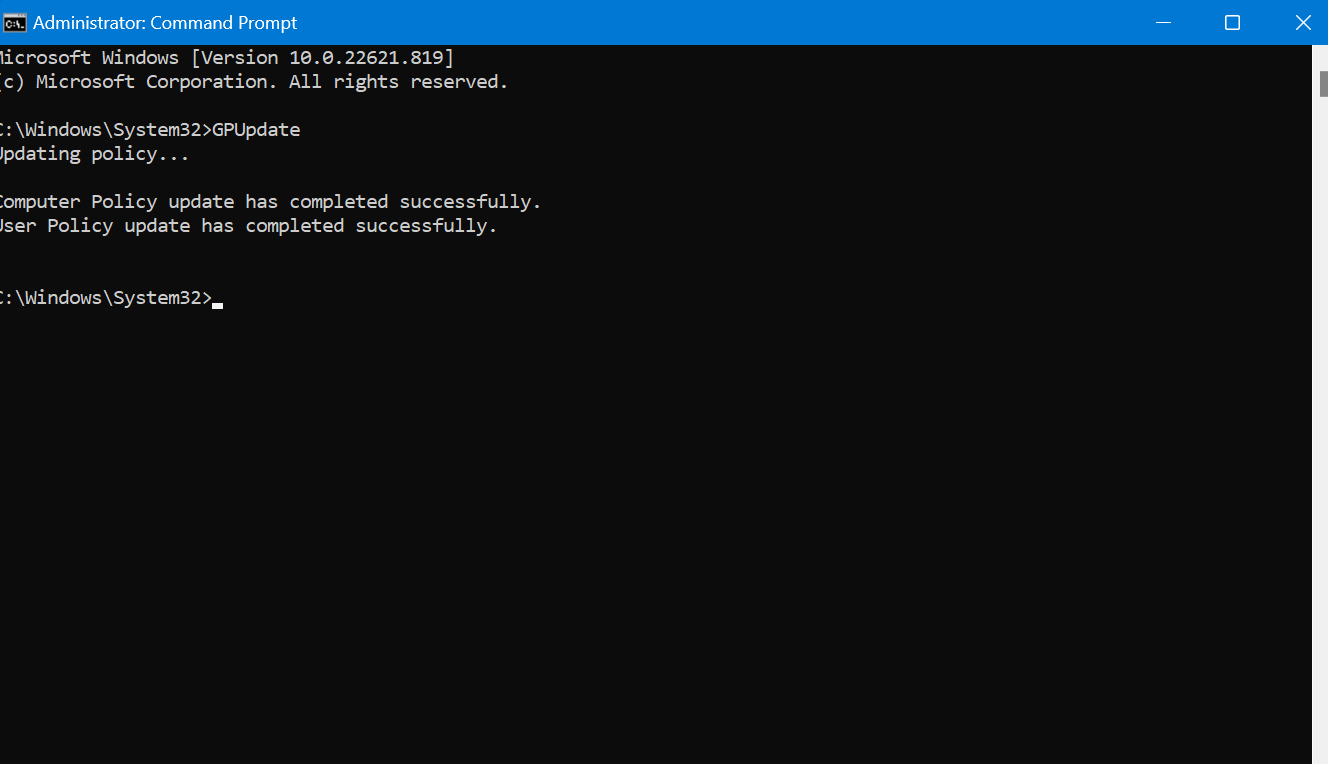 Type 'CHKDSK C:f' and hit enter key. (enter the functionable driver and check by clicking on the computer icon)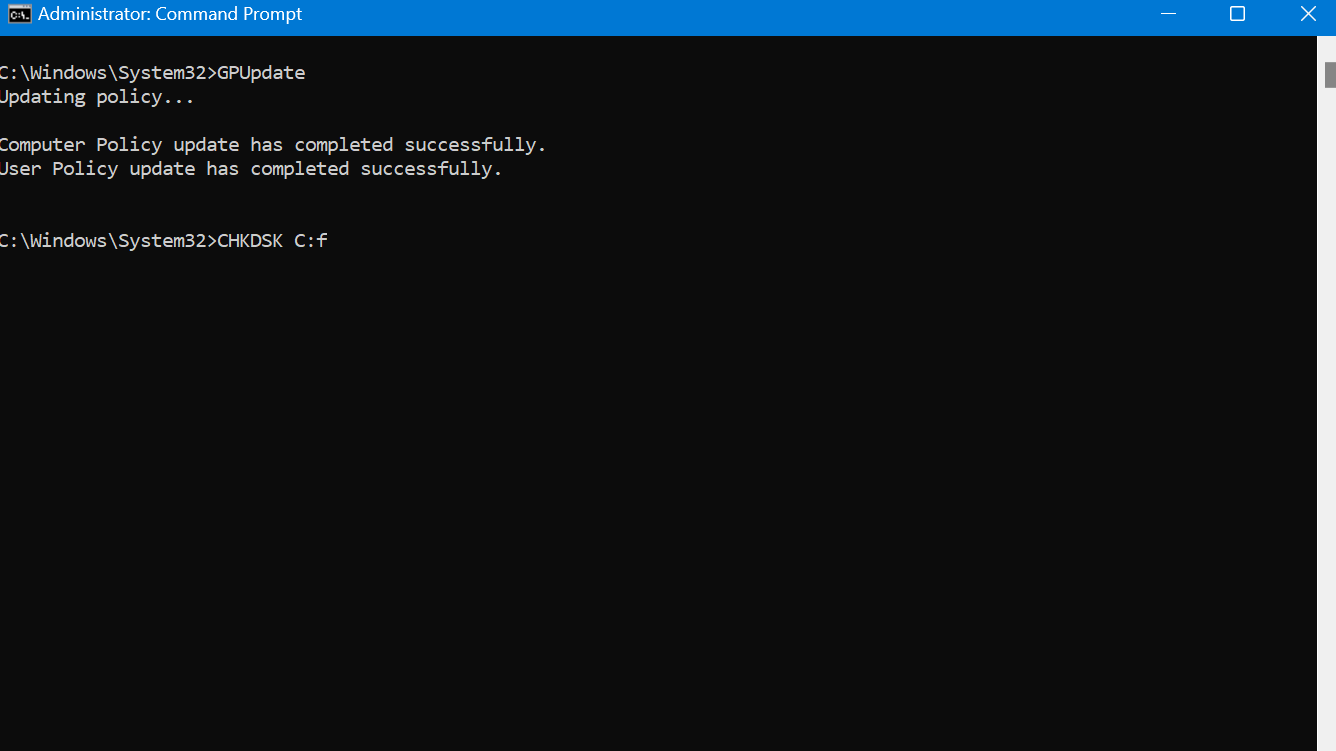 Type the letter 'Y' in case CMD's pop-up window sends the message 'volume is in another process'.
Close the CMD window and restart your device. Your system tray will take time to reboot.
Note: You can also run the command prompt by searching it on the left menu of your Windows icon.
Resetting overlay position
On the Run Window, type %AppData% and tap on OK.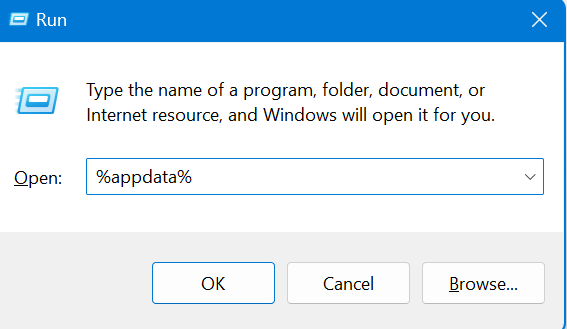 Open discord folder.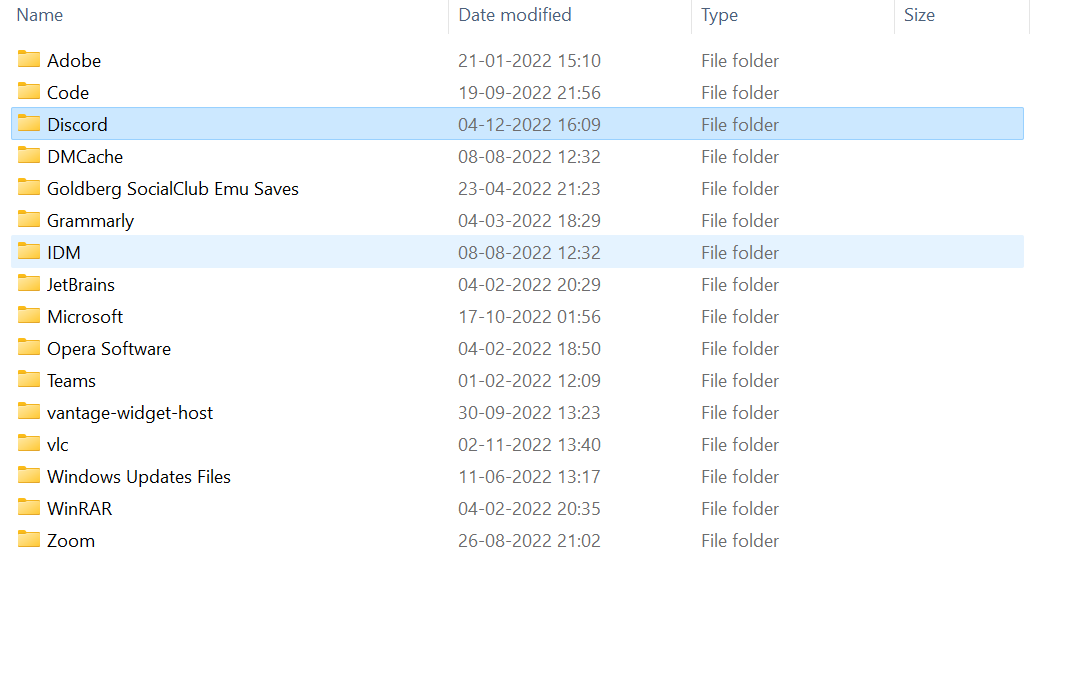 You will find settings.json; right-click on it.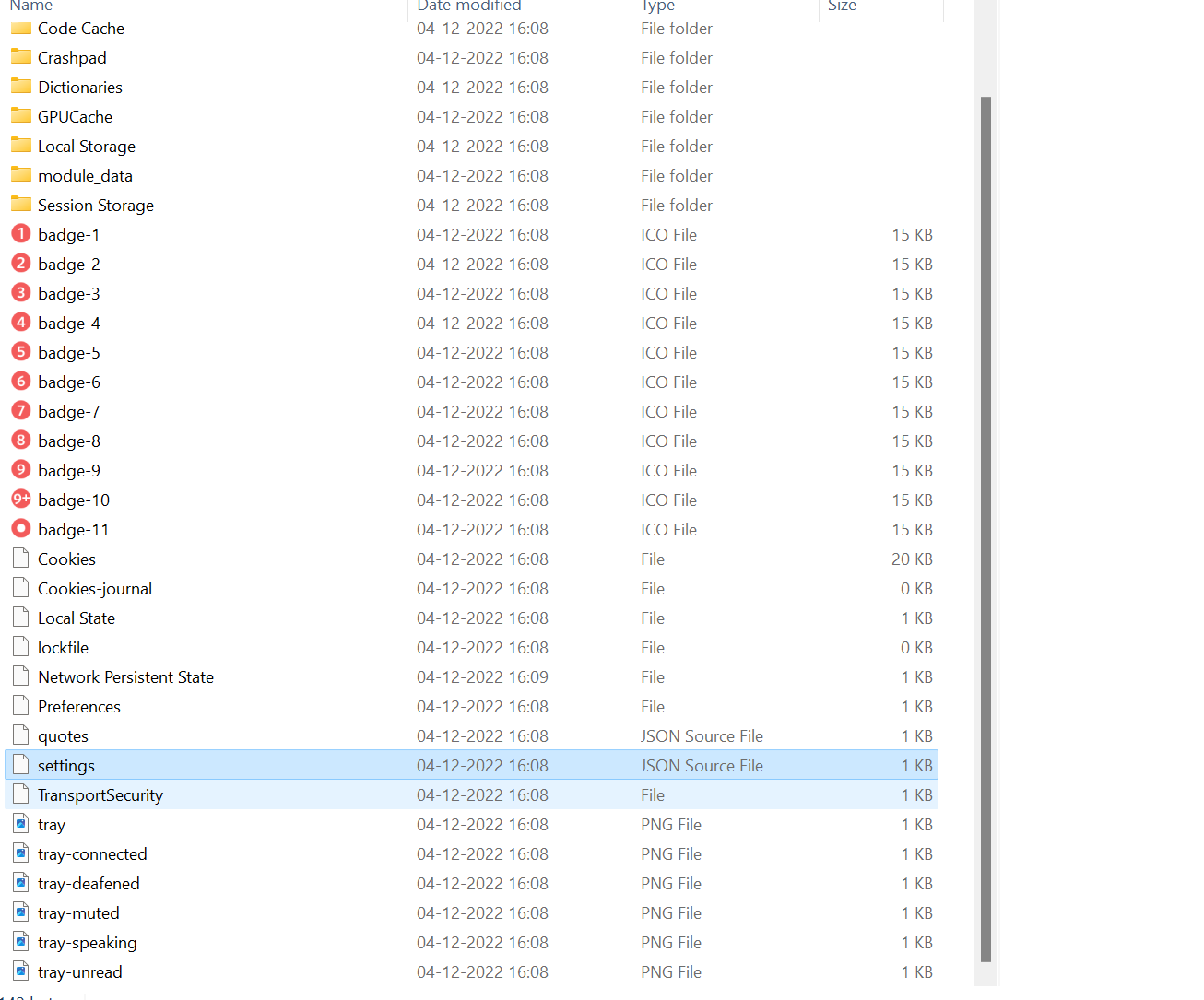 Click on Open with.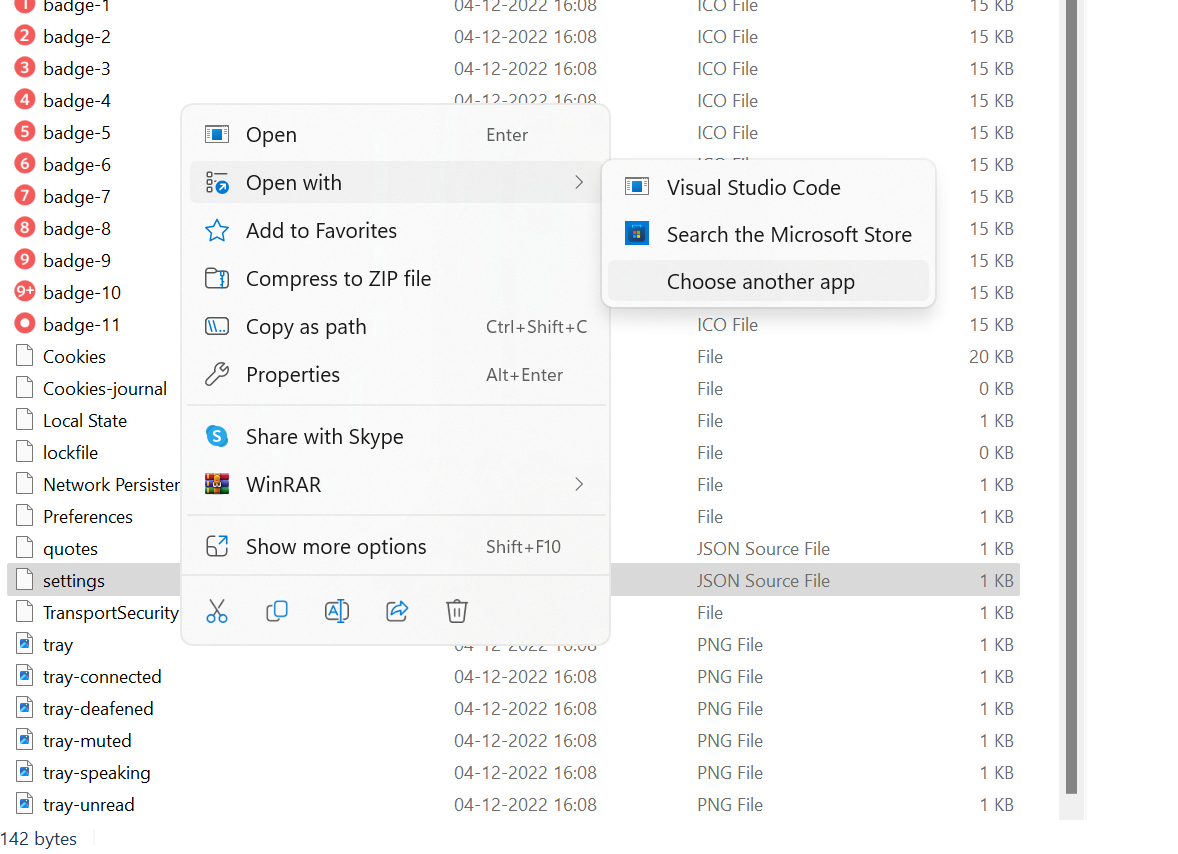 Select More apps and go with Notepad. Tap on Just Once.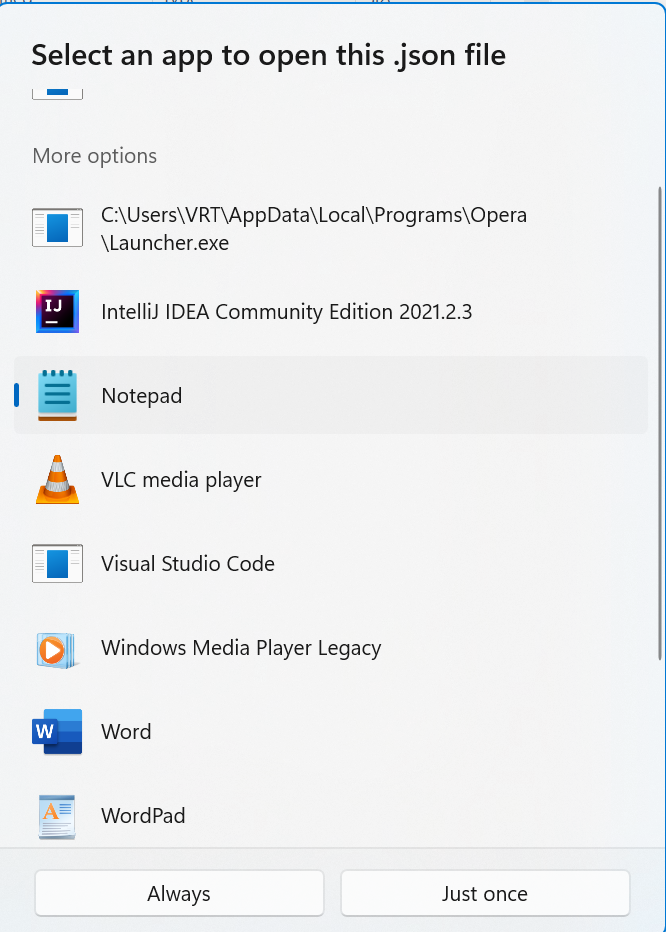 A program will appear on the Notepad screen. You need to add a comma.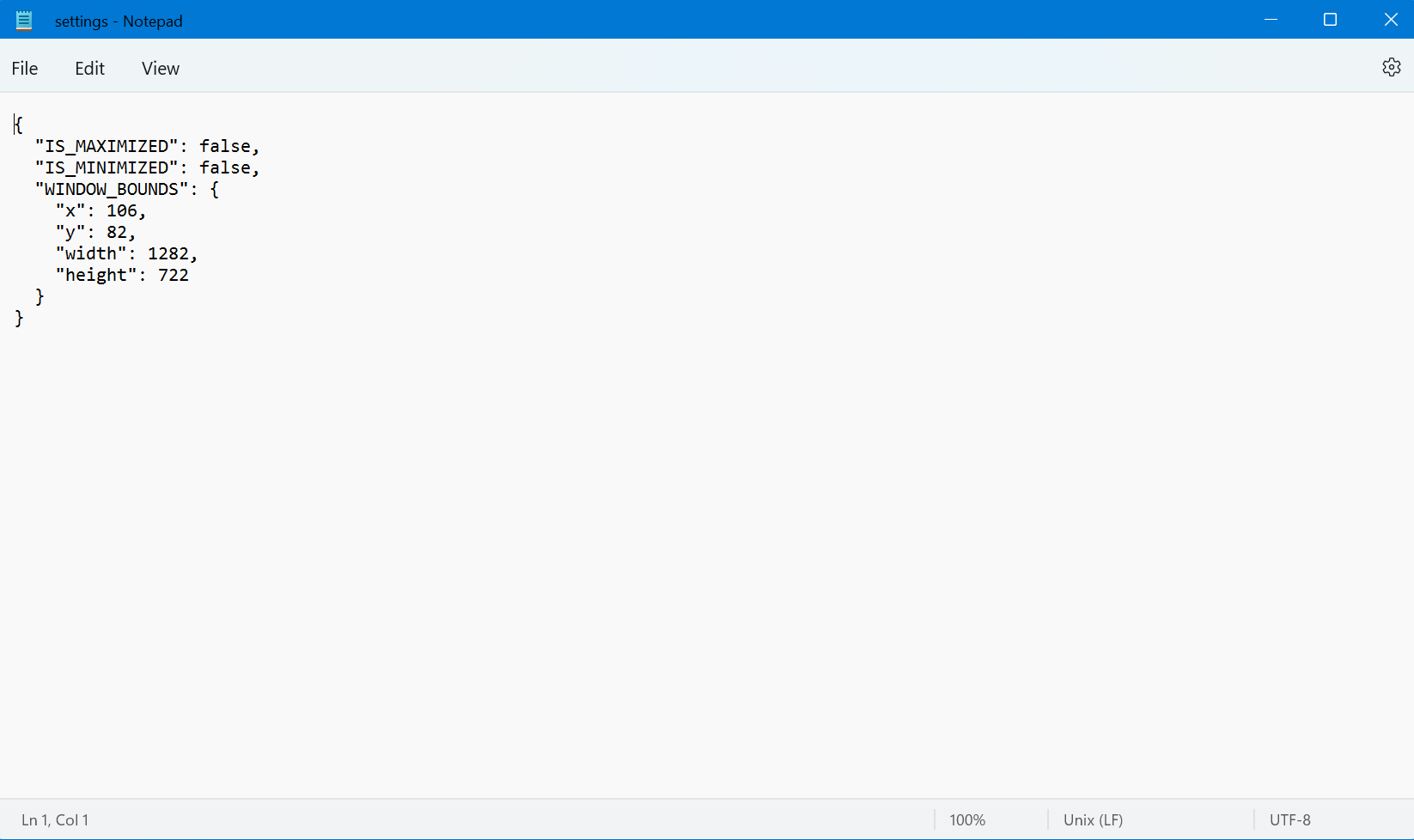 Hit enter and create a new line underneath. Type resetting new values in Notepad.
Press Ctrl+S and save changes.
Furthermore, in your icons tray, right-click Discord and tap on Quit Discord.
Open Discord and then press Shift+ Ctrl+I key combo.
At the top right corner, press the arrow icon and tap on 'Application'.
Double click local storage you find on the left pane.
Right-click on OverlayStore. Move further to delete it.
Again, at your icons tray, right-click Discord and tap on 'Quit Discord'.
Finally, relaunch Discord.
Modification of MSI Afterburner Profile File
Modifying MSI Afterburner applies to users to whom the fix, as mentioned above, discord overlay methods didn't work. The discord overlay setting often interferes with MSI afterburner, preventing you from playing in Discord's game overlay. So, follow the steps if this is causing the issue to run Discord or overlay.
Right-click MSI Afterburner in the icons tray located in the taskbar. Tap on 'Close'.

Press Windows+E and launch File Explorer.

Come to its Address Bar, type 'C:\Program File (x86)RivaTuner Statistics Server\ProfileTemplates', and hit 'Enter'.

You will find the Global file, right-click on it and go to its 'Properties'.

Click on the 'Security tab' and tap on 'Edit'.

Tap on 'Windows User' and hit the checkmark to 'Full Control' from Allow in its activity settings. Select Apply and move further to click 'Ok'.

Navigate Global and right-click on it. Tap on Open with.

You need to click Notepad.

Scroll down till you find the 'InjectionDelatTriggers' line.

Now, add 'InjectionDelatTriggers' values in the line underneath.

Note: Users can try entering new values in Javascript Console other than notepad

Press Ctrl+S.
For Windows security, restart your device and then open Discord.
Finally, MSI Afterburner will stop interfering with the functioning of overlay.
Update discord
Often we don't recognize a straightforward issue that disrupts overlay. The issue is when you don't update your Discord application in app settings. As a result, overlay settings don't work. So, to fix discord overlay, you need to update Discord.
Your specific game previously not showing the game overlay option will start working smoothly.
You can also try clearing the discord cache.
Reinstall discord
Delete the Discord application from user settings and then reinstall it again. Restart Discord, as it will trigger its in-game overlay function.
You can learn how to restart Discord in our detailed tutorial - Restart Discord
Try using Discord as administrator
Right-click on Discord and go to its properties.
Launch the compatibility tab. Tick mark the box against 'Run this program as an administrator' and tap on Ok.
Just the games that were not working with Discord will not run properly.
So, these were some finest and workable fixes that can allow your Discord's overlay working fine. Or you can search for Discord in Windows search and open Discord as administrator.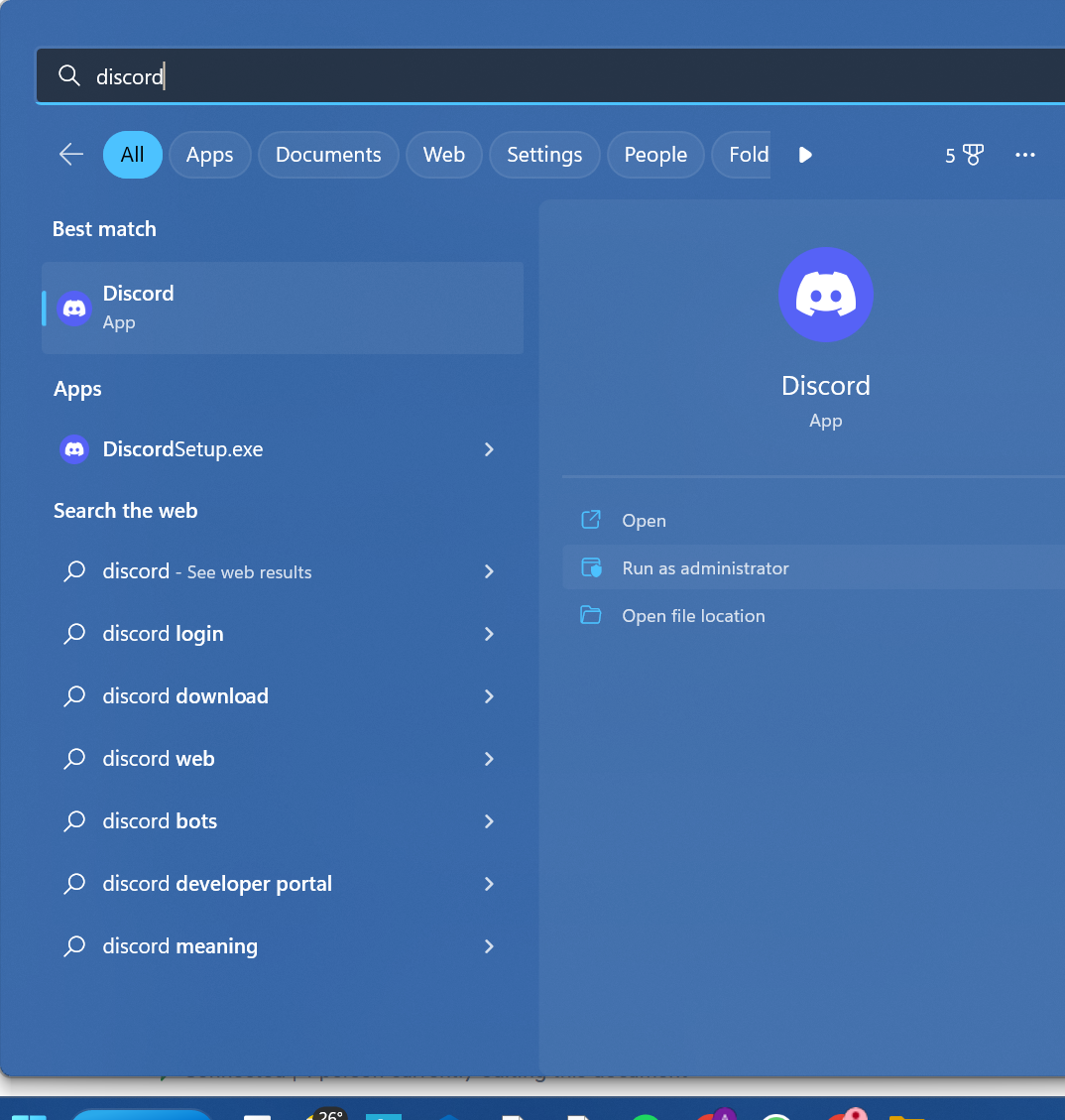 Get started with making your Discord overlay work!
Discord is known for offering the best gaming experience to users as you can communicate and video chat with your friends while playing games. It is all possible when your Discord overlay works. Even if your overlay doesn't perform well, you know how to fix it.
Hence, overlay issues are completely invisible by following the methods discussed in the blog.
FAQs
What is User Datagram Protocol?
User Datagram Protocol in Discord ensures clear communications and establishes low latency.
What is Discord's activity status tab?
Discord's messaging, opacity icon, and other in-game controls are available in the activity status tab at the top right corner. You can also select game overlay in this tab.