How to Get Discord Premium Memberships?‍
Written by: Hrishikesh Pardeshi, Founder at Flexiple, buildd & Remote Tools.
Last updated: Jan 19, 2023
Discord is a powerful chat platform that focuses on image, video, text, and audio communication between users. Recently, it has implemented various features that allow creators to create a subscription-based chat community through premium membership on servers.
Discord premium memberships involve users paying a monthly subscription to get access to the server features they can't access with a free Discord account. This new membership feature allows many creators to offer paid content to their members.
Read through this article to discover more about the premium memberships plan on Discord.
TLDR
Follow these steps to create a paid Discord community on your Discord server:
Create your Discord server.

Link your Discord account to your LaunchPass account.

Activate Your Launchpass Account and Begin Your Trial.

Connect your bank account for receiving payment.

Create and share your paid offer.
Does Discord Premium Membership Allow Members to Monetize Their Discord Servers?
The answer to this question is an absolute Yes!! This involves a server subscription that supports the creators and communities that manages them.
At the preference of the server admin or creator, the membership plan can be divided into levels and each level can have its own unique perks and pricing.
Servers admins or creators are in charge of the entire process of this premium membership.
They provide perks and subscription plans on their Discord servers. This can help creators in creating profitable content for themselves.
Discord users can use this new feature to launch paid communities on the chat app for activities such as expert communities, premium cook groups, funding non-profits, and stock and financial trade alerts groups.
Creators can even decide to use this feature on servers to build communities that specialize in supporting podcasts and YouTube creators in getting at least one benefit.
How To Create a Paid Discord Community
Follow the steps written below to create subscription-based chat communities on your own Discord server.
Step 1: Start Your Discord Server
You can start by creating a new Discord server if you don't have one. Login to your Discord account or sign up for a new one here.
Once you log in to your Discord account, click on the plus button on the screen to create your own server.

This will lead you to a Create a server page where you can click on Create My Own.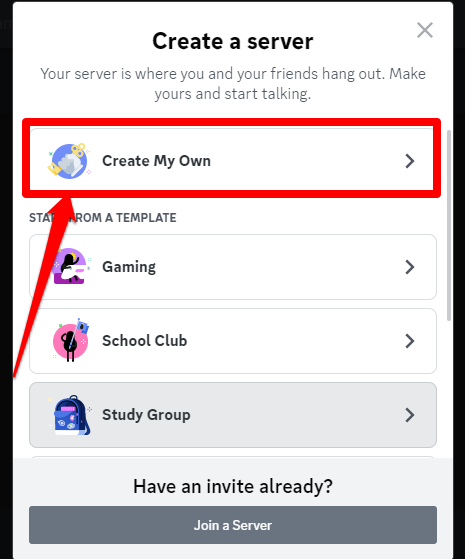 Once you click on that, a page appears where you can choose if your server is for friends and families or for clubs and communities. Click on For a club or community.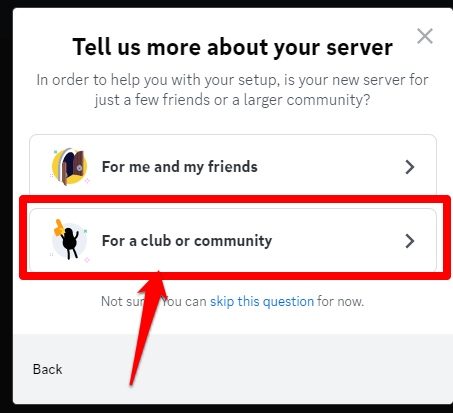 The next page allows you to type your server's name. Give your server a cool name, upload your logo, and click on Create.
For example, you can decide to name your Discord server connect if you want creators to form a bond in the channel. You have now successfully created your Discord server.
You can send invites for your Discord community to friends or families by clicking on the Invite People button.
Step 2: Link Your Discord Account to LaunchPass
LaunchPass is a platform that allows you to sell access to Discord and other platforms.
Regardless of if you're starting from scratch or have an established audience, LaunchPass allows you to monetize your Discord servers and demand subscriptions for premium content and services.
With LaunchPass, you cat create your paid channel in literally five minutes.
To link your Discord account to LaunchPass, visit the website and click on the LaunchPass login button. Select the Login with Discord option.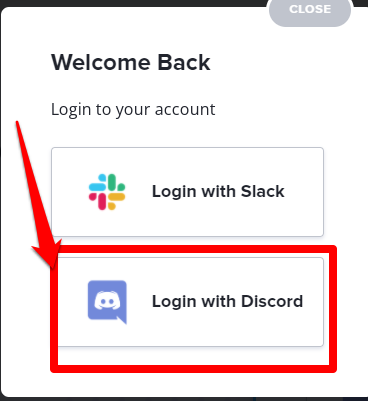 Select the new server you just created on the page that appears next and click on Authorize to allow LaunchPass to send invites and manage members.
Step 3: Activate Your Launchpass Account and Begin Your Trial
You are now logged into your LaunchPass account. You will see a Welcome to LaunchPass page where you can confirm your basic information.
There, you can also specify what type of community the server is for such as podcasts, finance, or education, and the audience size.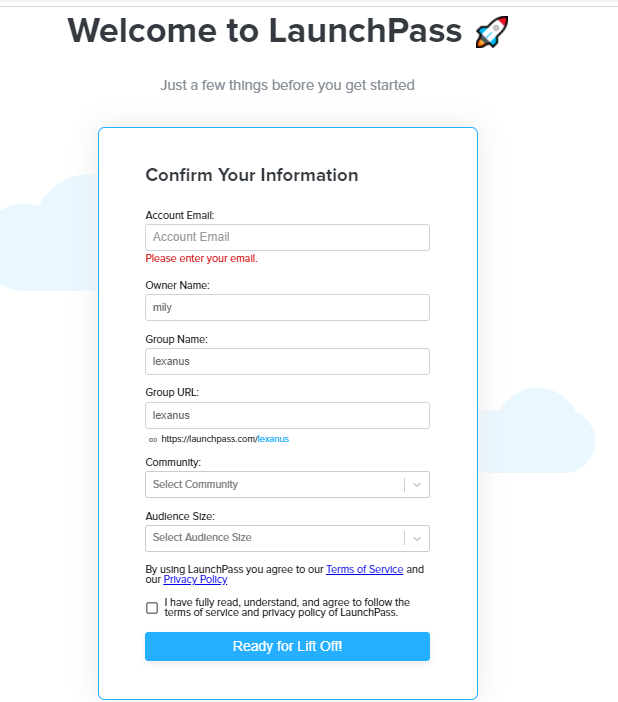 For you to charge members on Discord through LaunchPass, you will have to pay for a plan.
Click on the Billing tab located at the top-right corner of your screen to start your 14-day free trial. There you can select your plan and add your payment information.
This will allow you to start charging access to your paid channel.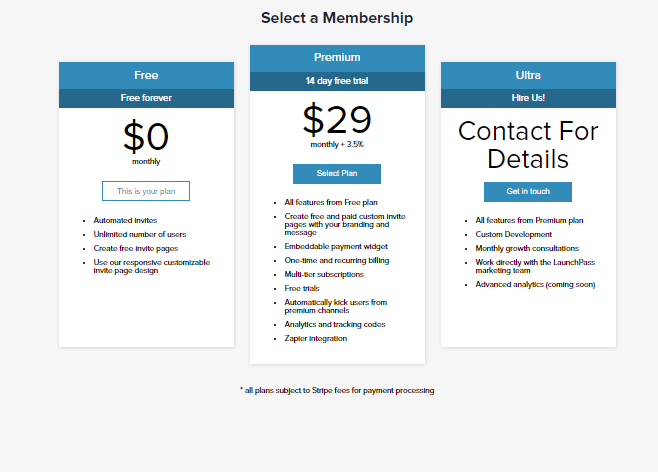 Step 4: Link Your Bank Account
After starting your trial, the next option is to link your bank account directly or your Stripe account to the platform.
Click on Link your debit card tab to link your bank account directly or your Stripe account.
Consider doing this paid Discord server step before getting any subscribers.
Step 5: Create and Share Your Paid Discord Group
Now, you are ready to create your paid offer. Click on Paid Access.

This will lead you to a page where you can set up your logo, add a YouTube or Vimeo video, state your trial period, and add the monthly subscription fee.
There is also a space where you can type a description of what the members will receive for buying access to the server.
Ensure that the description includes conditions that each member accepts.
The next page that appears allows you to set your brand style and publish your page. You will get a link that you can share with your audience or communities so that they can subscribe.

After this step, you will see a new channel created on the server. It will be a read-only channel for other members except you, the owner.
In the new Discord server, you will see a welcome message with instructions about the activation code for your members in the paid group.