How To Put Emojis in Discord Name - A Complete Guide‍
Written by: Hrishikesh Pardeshi, Founder at Flexiple, buildd & Remote Tools.
Last updated: Jan 19, 2023
If you have joined various notice Discord servers, you might have noticed that some Discord channel names contain emojis. Emojis are attractive features that help to aid comprehension during chats in many of the social apps used today. Adding emojis to your server nickname or channel name can make them look attractive to other Discord users.
Fortunately, there's a way to add emojis to your Discord names, and it's not a difficult process. You can put emojis on your text or voice channel names if you're a server owner. This article will guide you on the steps to add emojis to your Discord channel name.
TLDR
Follow these short steps to add an emoji to your channel name:
Visit an online site where you can get the emoji of your choice.

Copy the emoji from the site.

Login to your Discord account and select the channel you wish to add an emoji.

Click on Edit Channel.

Paste the emoji on the Channel Name section.
How To Put Emojis on a Discord Channel Name Using a Discord Mobile App or Desktop App
You can add emojis to your Discord channel name through the following steps, regardless of if you're using an android, ios device, or PC.
Step 1: Select the Emoji You Want To Use
Visit an online site where you can get different emojis for you to choose from. You can try getting the emoji you want from this online site.
Copy the emoji you want from the site. You can do this by selecting the emoji and pressing Ctrl + C on your keyboard. You have successfully copied the emoji after performing this action.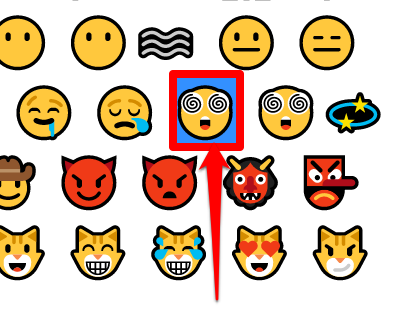 Step 2: Choose the Channel You Want To Use
Login to your Discord account and select the text or voice channel you want to use from the channel list.
Click on Edit Channel which is a gear icon located beside the channel name.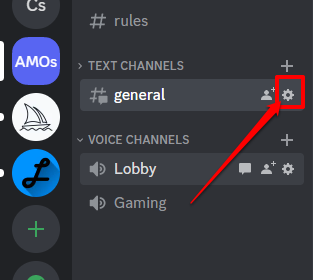 Step 3: Paste the Emoji
Clicking on the Edit Channel button will lead you to a page with Overview as the heading. You will see a heading called Channel Name. There, you can paste the emoji. You can decide to paste the emoji before the word or after the word.

Note that you can paste as many emojis as you want on your Discord channels' names.
Click on Save Changes when you are done editing your channel names.
Note that if you are using your phone you can also use the emojis available on your keyboard. All you need to do is go to the space for writing your channel name and go to the emoji section on your keyboard. Type in the emoji like you are sending a message and save.
How To Add Emoji to Your Discord Server Nickname
You can also decide to add emojis to your Discord server nickname. The first step to do this is to right-click on the server of your choice from the left side of your screen.
On the dropdown menu that appears, click on Edit Server Profile.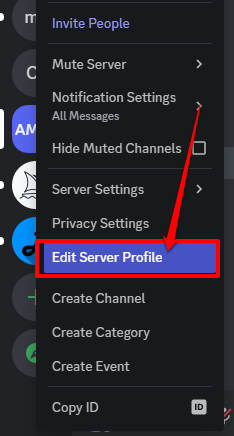 This will lead you to a page with two categories: User Profile and Server Profile. Select Server Profile.

There, you will see a section titled Nickname. All you need to do is to paste the emoji you got from the online site in the space provided for the name.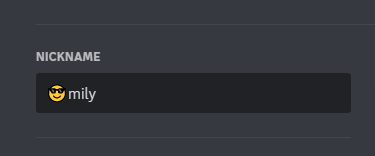 Click on Save Changes once you are done.
Can You Use Custom Emojis in Your Discord Server or Channel's Name?
It's not possible to include a custom emoji in your Discord channel or server name. Custom emojis are emojis that you made and uploaded yourself on the Discord app. You can only use emojis you got from Unicode sites where you will see an emoji list and emoji names or getemoji.
Using Emojis on Discord
Firstly, you can just use the emoji menu. There is a gray smiley face located on the message box, you can click on it from your browser, apps, and desktops.

If you're using the Discord mobile app, you will find the gray smiley face on the left side of your message box.
If you're using the Discord desktop app, you can use emoji shortcodes. This involves typing :emoji name into a text or voice channel message box and the emoji will appear.
The emoji menu contains exclusive and standard discord emojis. You can also type an emoji name to select your favorite one or you can decide to use your own custom emoji.
You can add custom emojis to a Discord server if you are the server owner/admin. If you're a regular Discord user on the server, you need the Manage Emoji server permission from the server owner to add custom emojis. This permission will allow you to add your own custom emojis to other servers.
If you want to create animated emojis, you need a Discord nitro account. A Discord nitro subscription allows you to use a server's custom emoji in another.
You can add at most 50 custom Discord emojis to your server. Meanwhile, Discord Nitro users have a total of 100 slots to add their own emojis.
How To Add Custom Emojis to a Discord Server
Follow the steps below to add your own Discord emoji to your server:
Step 1: Choose Your Desired Image
To make a Discord emoji, consider using a PNG image with a transparent background. You can select any image of your choice and edit the picture using any online photo editing app.
Before you can select an image to use as a Discord emoji, it must fit the following upload requirements:
File type: JPEG, PNG, GIF

Recommended Discord emoji size: 256KB

Recommended dimensions: 128 x 128

Emoji name: All the emojis names must be at least 2 characters long and can only contain alphanumeric characters and underscores.

If your image has the above upload requirement, you can select it as part of your Discord emojis.
Step 2: Click on Emojis
Login to your Discord account and locate the server you want to add the emojis to from your left sidebar.
Right-click on the server icon and from the drop-down menu that appears, click on Server Settings.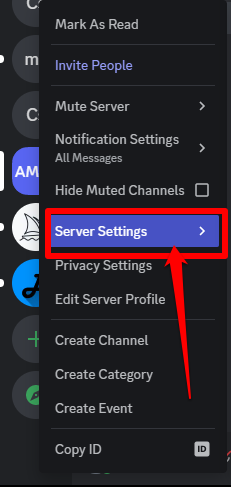 On the server settings page, click on Emojis.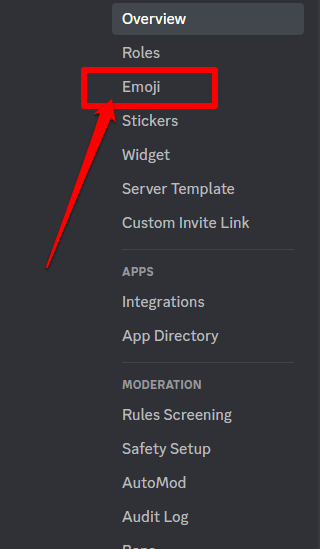 Step 3: Upload the Custom Emoji
Clicking on Emoji will lead you to the page where you can upload emojis to Discord. Tap on the Upload Emoji button to upload the emoji and locate where you saved the emoji on your device.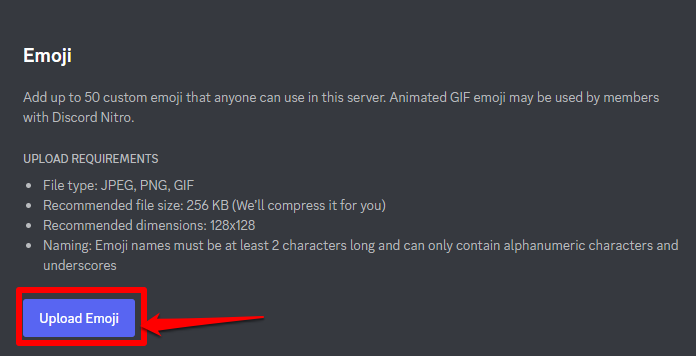 Double-click on the picture you want to add and the picture automatically gets uploaded to your Discord server as an emoji.
You can successfully add emojis to Discord by following these steps.