How to follow people on Instagram?‍
Written by: Hrishikesh Pardeshi, Founder at Flexiple, buildd & Remote Tools.
Last updated: Mar 22, 2023
In this guide, we have covered how to follow people on Instagram. We have also found amazing questions people are asking related to the topic.
If you're new to Instagram, it's easy to follow someone. Just find a photo or video you like, tap the Follow button on their profile, and voilà—you're now following that person! If you're looking to follow someone specific, you can search for them in the search bar or go to their profile and tap the follow button.
TL;DR & Summary
Once you start following people, you'll see their photos and videos in your feed. If you see something you like, you can tap the heart icon to like it or leave a comment. If you want to share one of your own photos or videos with your followers, just tap the share button.
Following someone on Instagram is a great way to keep up with what they're doing and see their new photos and videos.
When you want to explore new people to follow on Instagram, you can find new people on IG search, the "discover people" tab. You can even sync your contacts with Instagram to get notified every time someone from your contacts joins Instagram. You will also know about Instagram profiles if you've added new contacts.
How do you follow someone on Instagram?
Following any Instagram account contains pretty easy steps, however, if you want to know who to follow, then we have also compiled a few steps to discover people to follow on Instagram.
Related: [Fixed] Instagram Couldn't Refresh Feed
#1 Follow someone using IG search
Instagram search isn't that intimidating, but it can help you find new users for your Instagram account. Here's how you can use Instagram search to follow someone on Instagram or increase your Instagram followers.
Following using IG search on Instagram mobile app
Open the Instagram app & tap on the search (magnifying glass) at the bottom of your screen.





Tap on the search bar at the top of your screen.





Instagram will make suggestions, either type that or type to search for anything on your mind.





Tap on the relevant searches or tap on "See all results".





In this scenario, we're looking for Instagram Accounts so switch to the accounts tab in the search results page.





Now you will see all the top Instagram accounts matching your search query. You can either follow the accounts from the search or engage with them in such a way that they end up following you.




Following using IG search on Instagram desktop website
You can do the same on a desktop as well, here are the steps.
Visit Instagram on your desktop & click on magnifying glass icon on your left.





You will have to type in the search box. Unlike the mobile app, Instagram won't make suggestions.





On the desktop, you won't see the tabs that you saw on mobile. Only posts will show up and you will need to decide to follow based on the posts.




If you like a post, click on the post, click on the profile picture to visit their profile & then click on Follow button to follow their work on Instagram.
#2 Follow someone on Instagram from the "Discover people" tab
Instagram will sync your contacts to help you discover people to follow. Simply connect your contact list with Instagram & you will be able to find people to follow on the platform.
Here are the steps to find people to follow from the "Discover People" section:
Open the Instagram app and tap on your profile picture.





On your profile, tap on the hamburger menu (three horizontal lines).





Tap on "Discover people" at the bottom of your screen.





If not allowed already, allow the Instagram app to sync your contacts with its server. You need to allow this feature to work. Don't worry about security, your contacts are safe with Instagram.





Once synced, Instagram will keep suggesting you people from the synced contacts or notify you when someone from your contact list joins Instagram.




Note: You can't use the discover people feature on the desktop. But you can manage the contacts synced with Instagram from your smartphone. Go to your settings & click on manage contacts. You can delete all the contacts if you want.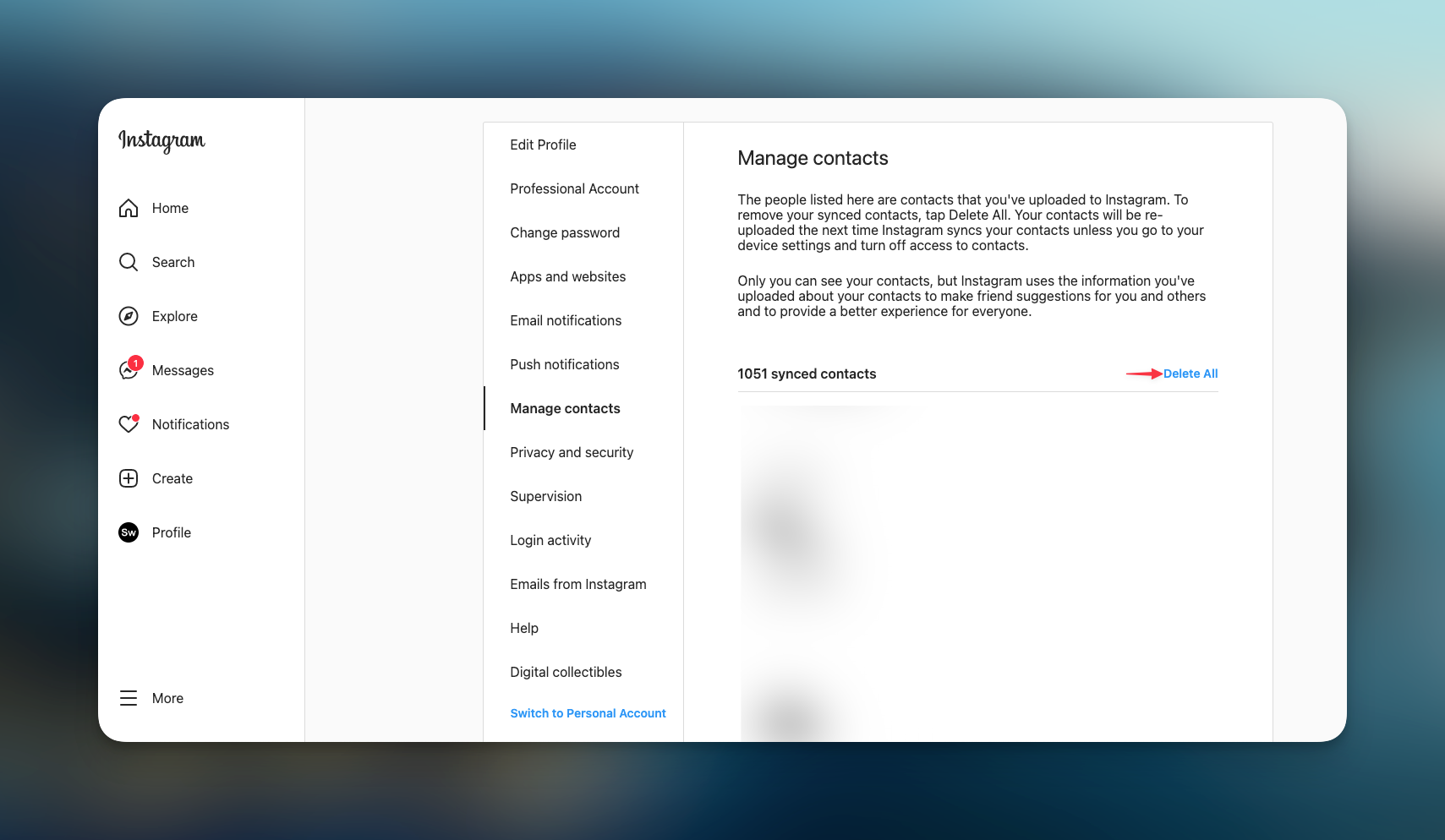 #3 Follow people on Instagram through their website
If you're aware of a person's website, visit their website and look for their Instagram account on their contact page or header menu. If they're active on Instagram, they'd surely link there.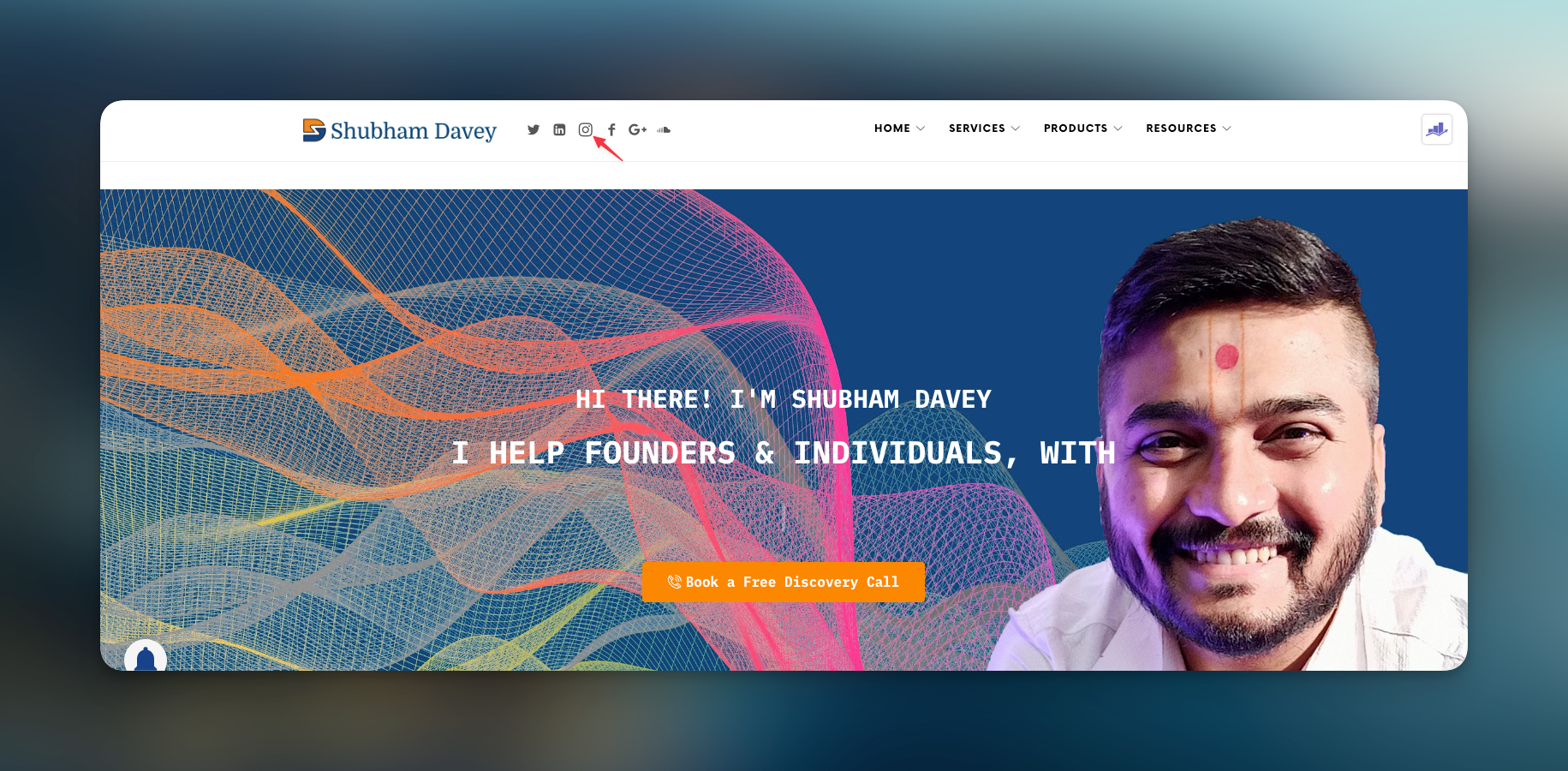 Frequently Asked Questions
Is it weird to follow someone you barely know on Instagram?
Instagram has over a billion people, and the average number of people one know is around 500. With that in mind, how is it that some profiles have millions of followers?
There's nothing weird about following an Instagram account that you barely know. You can always make new connections this way.
Why can't I follow people on Instagram?
Either they have blocked you or they have a private account on Instagram. In that case, you will need to request follow for them to accept you as a follower.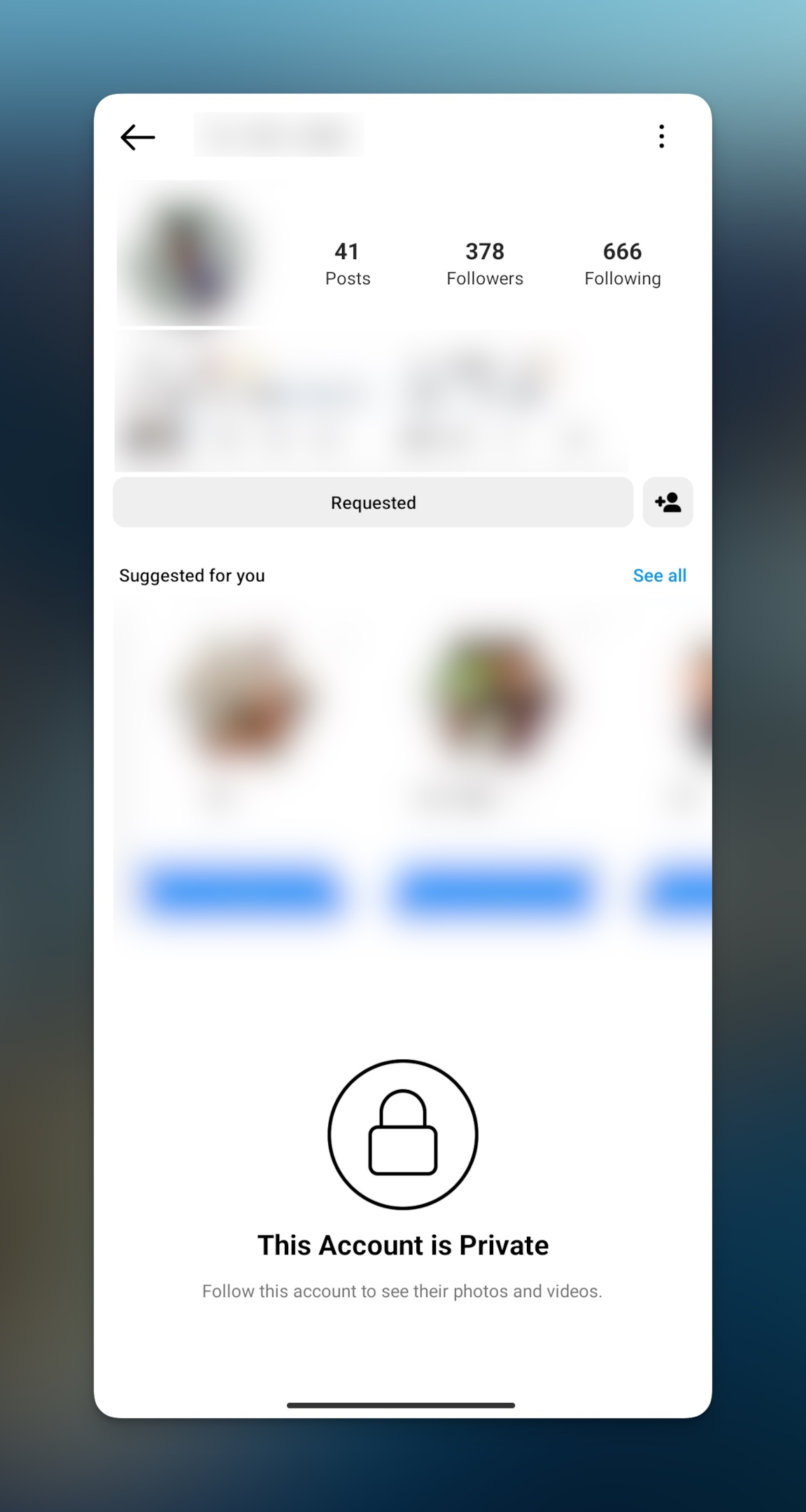 If they don't seem to be welcoming, you can go through their followers list to find some mutual connection and ask them if they can help with this. You can also find Facebook friends who are common between the both of you to act as the bridge between.
Related: [Fixed] Why Can't I Follow People on Instagram?
Can I follow someone on Instagram without them knowing?
There's no way to follow someone on Instagram without letting them know. If you want to follow without knowing them, the only way is to stalk them (which isn't ethical if done in bad faith).
If you don't want to let them know, don't follow with your personal account, use a secondary account to follow them. They won't know it's you.
Can someone tell if you follow them on Instagram?
They will get a notification from Instagram when you follow them. You can keep visiting their profile and check the updates. Instagram doesn't notify you when someone visits your profile. However, if their account is private, you won't be able to see their posts without following them.
Does following someone on Instagram mean anything?
When you follow users on Instagram, you can watch their Instagram stories, send them direct messages (if kept open), see their content in your feed, and even access the exclusive content they create for their followers.
You can unfollow them anytime. They won't which of their Instagram followers unfollowed them. Especially if it seems to be a spammy account. Many Instagram users unfollow fake accounts. They create many accounts to send follow requests to other users and send direct messages to follow one account.
Many users find these fake account very annoying and the only people who fall for this is who are new to the platform.
Can you secretly follow someone on Instagram?
Use stalker apps for Instagram, but wisely. If you're too worried about following ratio and don't want to follow or engage with someone from your main account, then stalker apps can come in handy.
Is it weird to follow someone on Instagram you don't know?
That's how you grow your network. Nothing is weird when many users want to grow their followers on the platform.
How do you follow someone on Instagram without requesting them?
If it's a private account, there's no way you can follow someone on Instagram without requesting. You can keep visiting their profile to get the updates (only if they are public profiles) either from your main account or secondary account.
How do people find you on Instagram?
People use Instagram search to find people to follow on Instagram. Optimize your profile to match the search query people search for. There's no way you can find the search data (even if you have a business account)
You can include relevant search terms in the bio, and post content around the searches you want to rank for. These are a few ways you can optimize your Instagram account for searches.
Can you follow everyone on Instagram?
To reduce the number of spammy accounts on Instagram, the platform has put a cap on the number of people one can follow on the platform. You can follow only 7500 people on Instagram.
How do you follow someone on Instagram by contact?
You can follow by contact by syncing your contacts with Instagram. Go to your profile, tap on three dots on the top left of the screen, and tap on discover people. Allow Instagram to access your contacts, and now you can follow people in your contact.
How do you add someone on Instagram by username?
Search by username in Instagram search. Keep in mind usernames on Instagram can be changed and if they have changed, you won't be able to find them. Instead, search by profile name which is usually their real name.
Do people know if you follow them on Instagram?
They can check their follower's list and find you. If they have a ton of followers, they're least likely to know unless they specifically search for your name.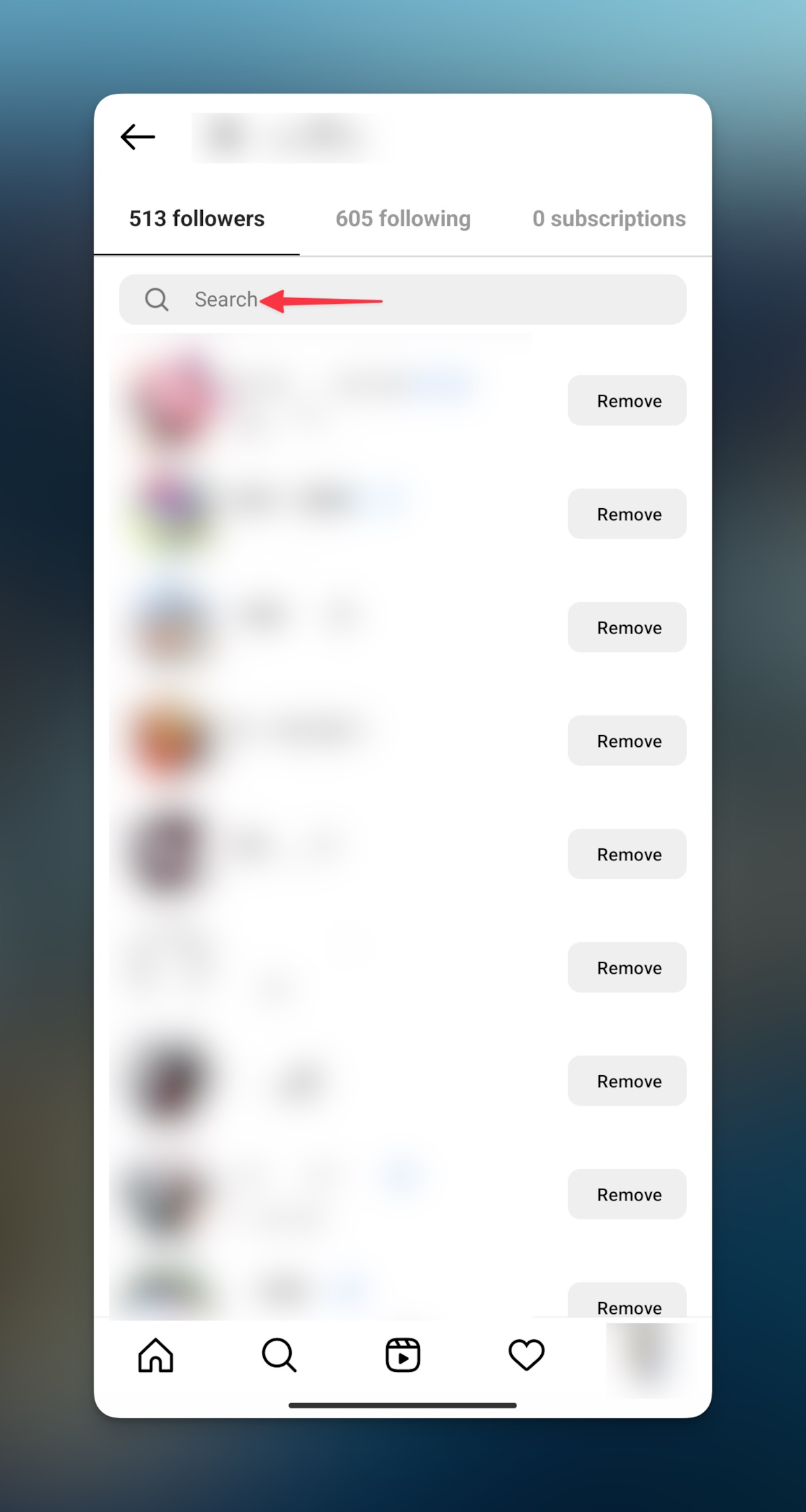 What is the difference between followers and following on Instagram?
Profiles that you follow is your following & the profiles that follow you are your followers. Your followers can watch your Instagram stories & other users who don't follow you, can't see it (if you've not made the story public)
You can't know how many people have viewed your profile, you won't even get the notifications for profile view.