Can you see who reported you on Instagram?‍
Written by: Hrishikesh Pardeshi, Founder at Flexiple, buildd & Remote Tools.
Last updated: Feb 02, 2023
TLDR
There is no technical method or application to know who reported you on Instagram but logical reasons may provide you with quick solutions. You can guess the person who reported you on Instagram by:
Recalling personal issues.

Checking your followers list. 

Reviewing latest publications on Instagram (posts, stories, captions, locations, etc.)

Looking into the comments section.

Searching direct messages.
Imagine posting friendly content on Instagram every day of your life. It could be a nightmare to witness an unforeseen event of a temporary account suspension.
Well, you don't have to worry because Instagram is smart enough to ignore a negative report backed by invalid reasons. If your content does not hurt anyone, you can post anything to make the platform a better place. However, we cannot judge how sensitive everyone's skin can be regarding a particular content, the message it might carry, and its caption and location.
Here is a complete guide to Instagram violation and steps to find out the person who might have reported your profile.
Guide to Instagram violation and the consequences
What is an Instagram violation?
Instagram violation is about posting content that goes against Instagram community guidelines. It can be an account posting hateful content, sending negative messages, and indulging in intellectual property violations.
Such content is against the Instagram policy that makes the platform a safe application to use. Posting inappropriate content is liable to an Instagram report, leading further to a permanent ban.
What kind of content is not allowed on Instagram?
Community guidelines of the platform clearly state unacceptable content. Instagram bans accounts for the following reasons- posting spam content, pornography hate speech, harsh criticism, intellectual property infringement, fake news, abusive comment, violence, harassment, dangerous organizations, suicide, and self-harm.
The content can be Instagram posts, negative comments, or even a private message sent to another user.
Actions against violation
Any Instagram account and its content that violates the platform's guidelines is liable for reporting. You can report an Instagram account and its content through the in-built straightforward report feature. You need to choose the correct reason to report something on the platform. It allows users to click on "report post" and choose the correct category for the reason.
Even if you are not an Instagram user, you can still email the support team and send them detailed information. It should include relevant pictures and links to the entire account for reporting. The platform proceeds the same for both reporting methods and takes strict actions against such accounts.
How to check Instagram account violations
Step 1: Launch the Instagram app on your device.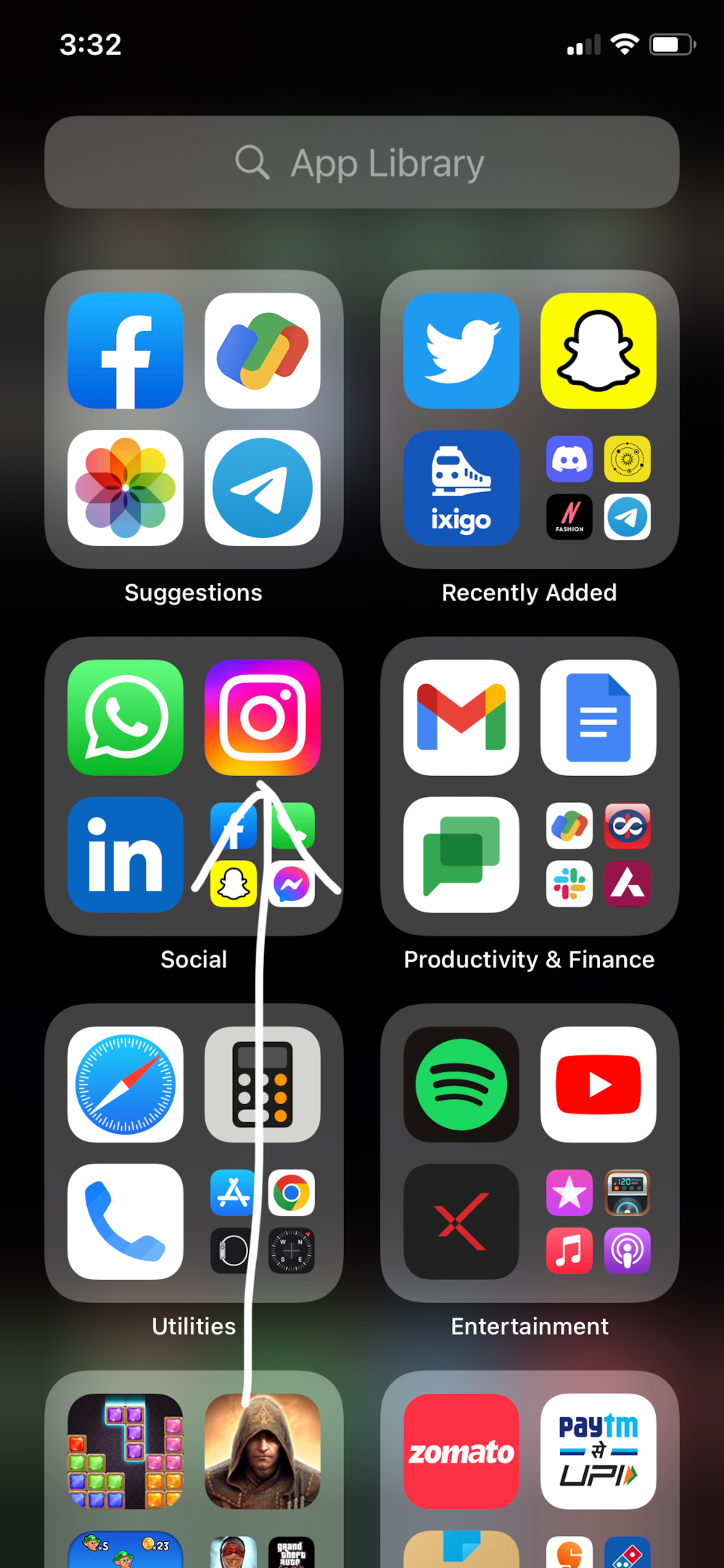 Step 2: Click on the three bars at the upper right corner of your profile.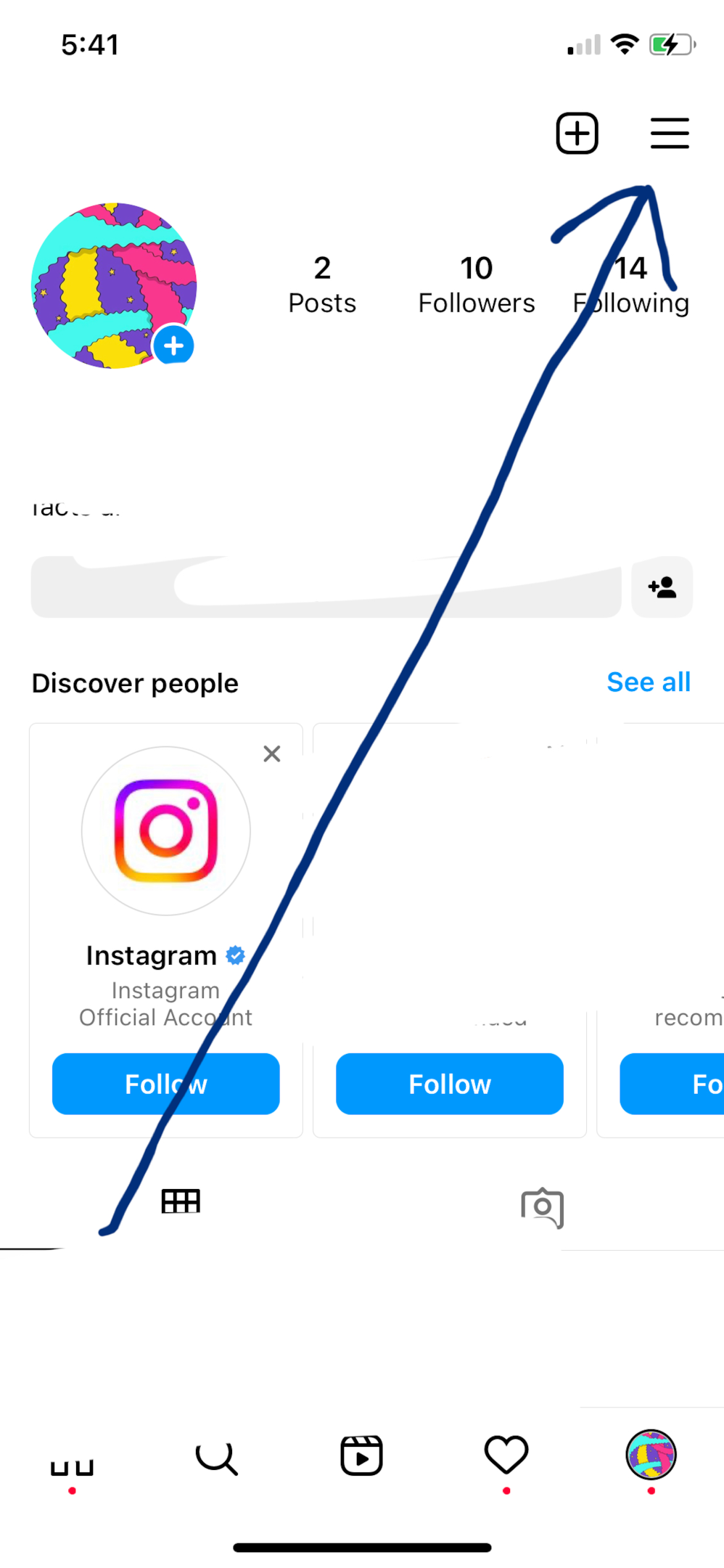 Step 3: Click on Settings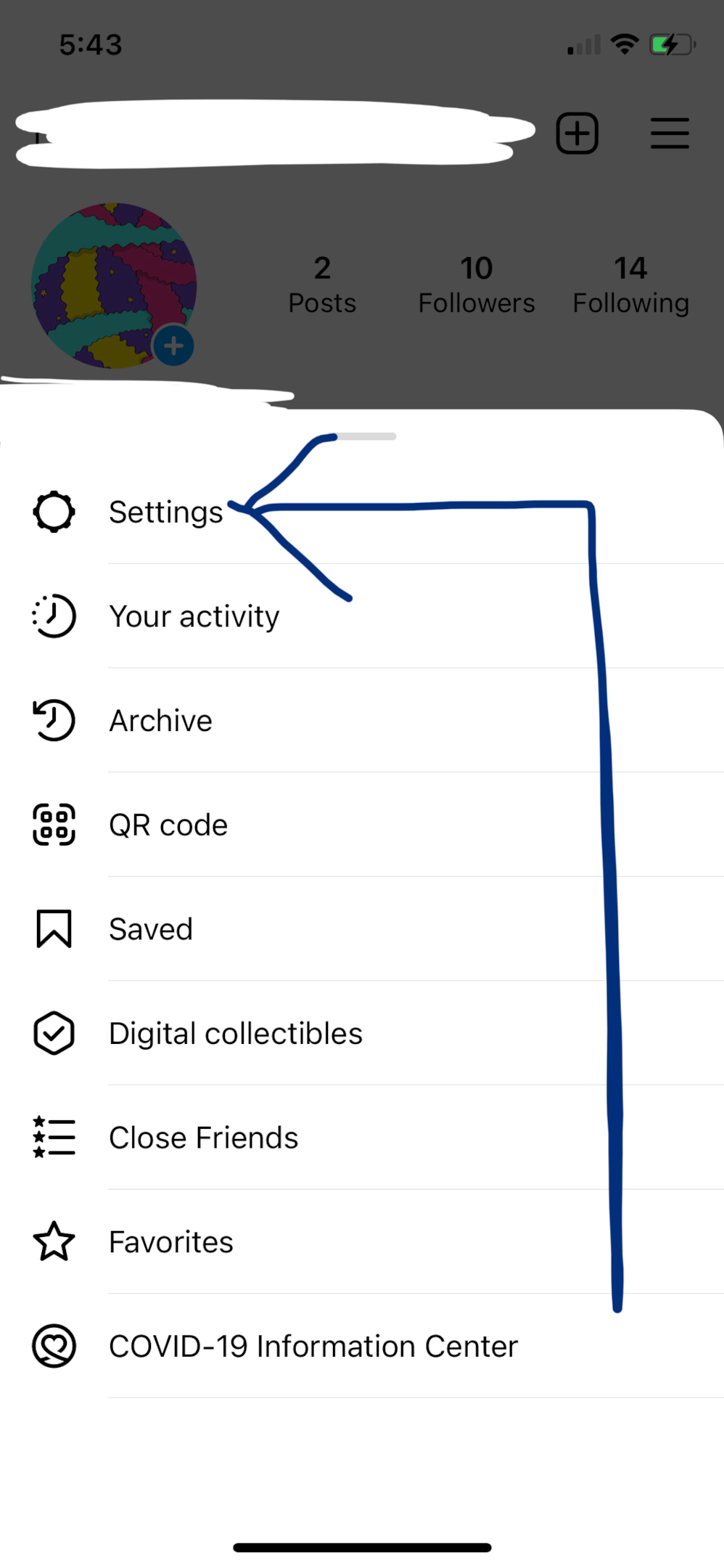 Step 4: Click on Help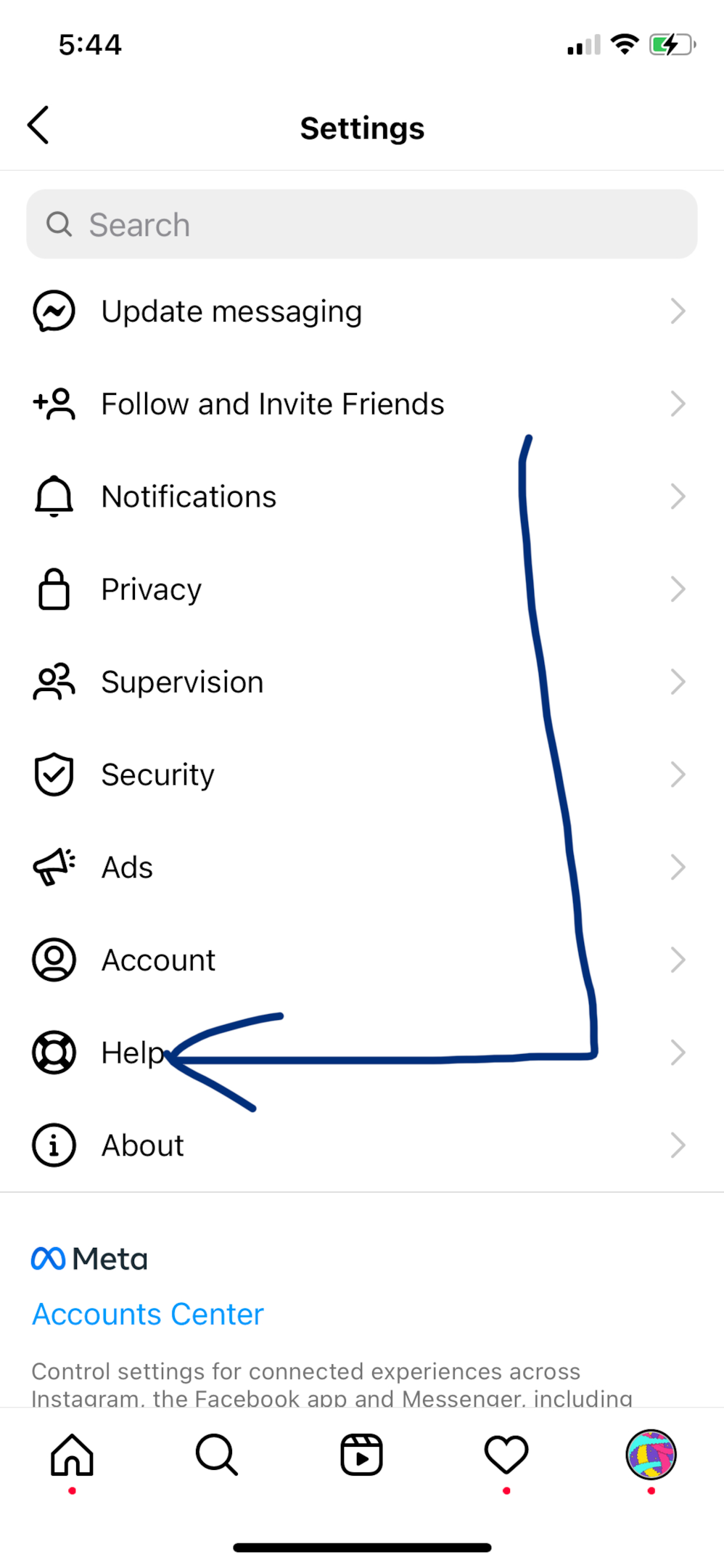 Step 5: Click on Account Status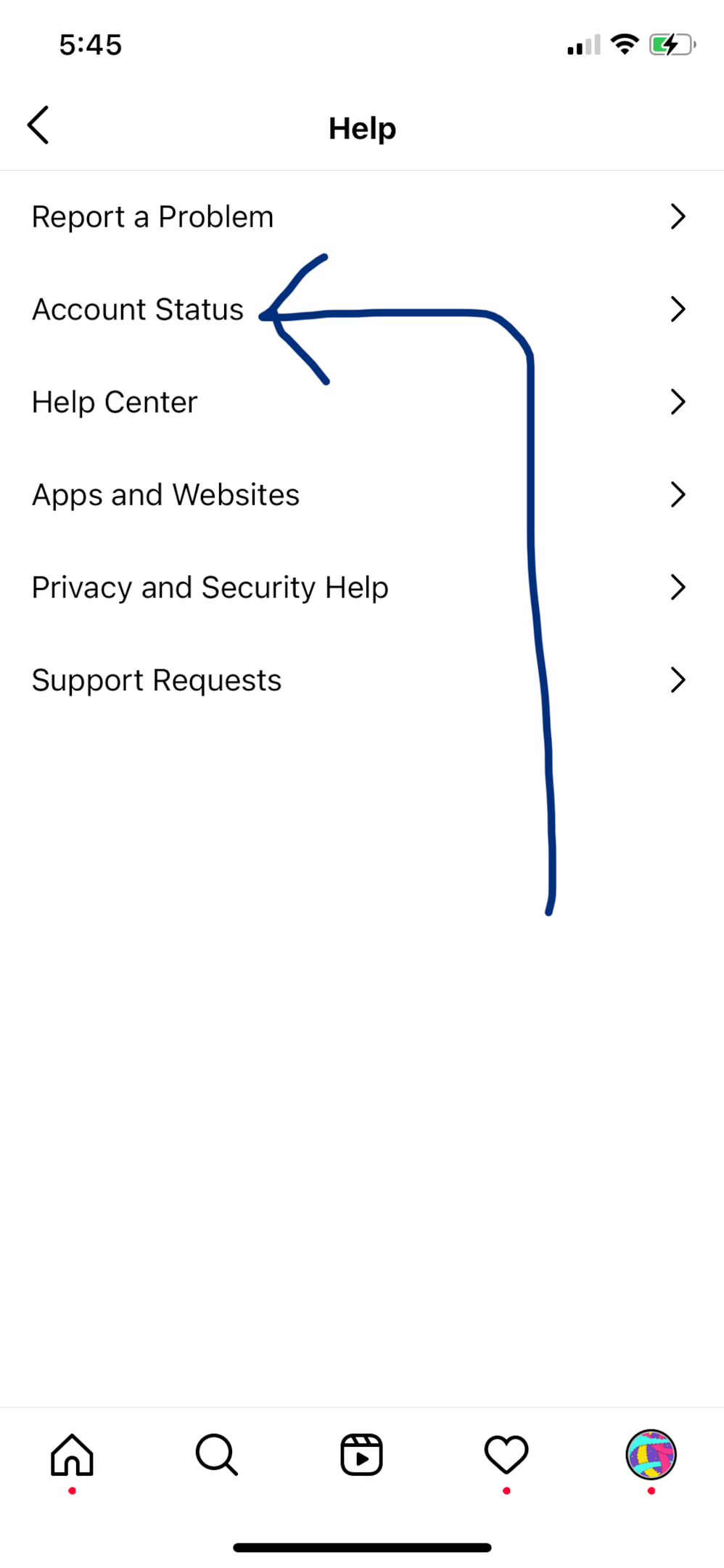 The page displays your account status in terms of reported posts on Instagram. If the platform finds inappropriate content in your profile, it will display a message.
If you have posted anything inappropriate, it is likely that Instagram might have removed that particular content from the platform. The message about the removal of such content is displayed on the same page.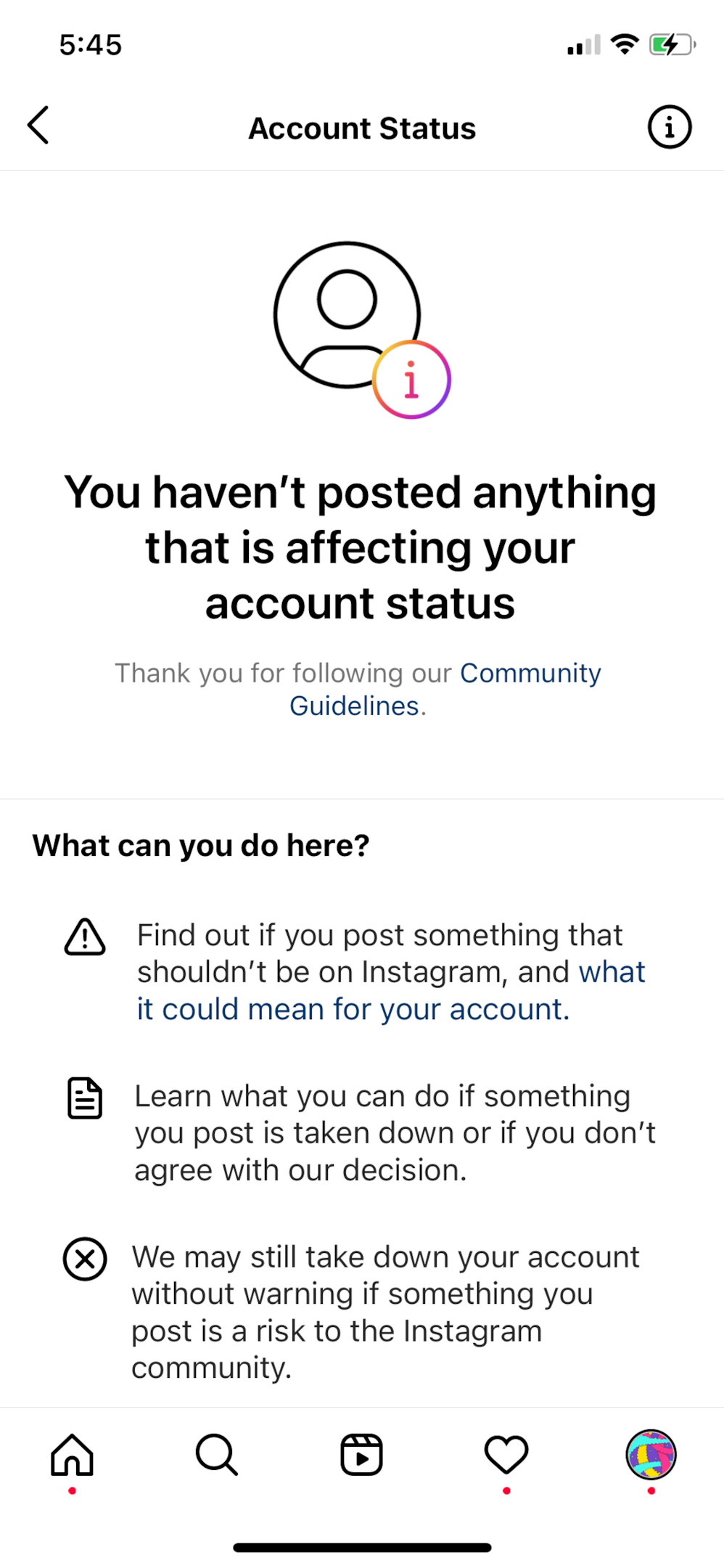 How to check the status of your support requests on Instagram
Step 1: Launch the Instagram app on your device.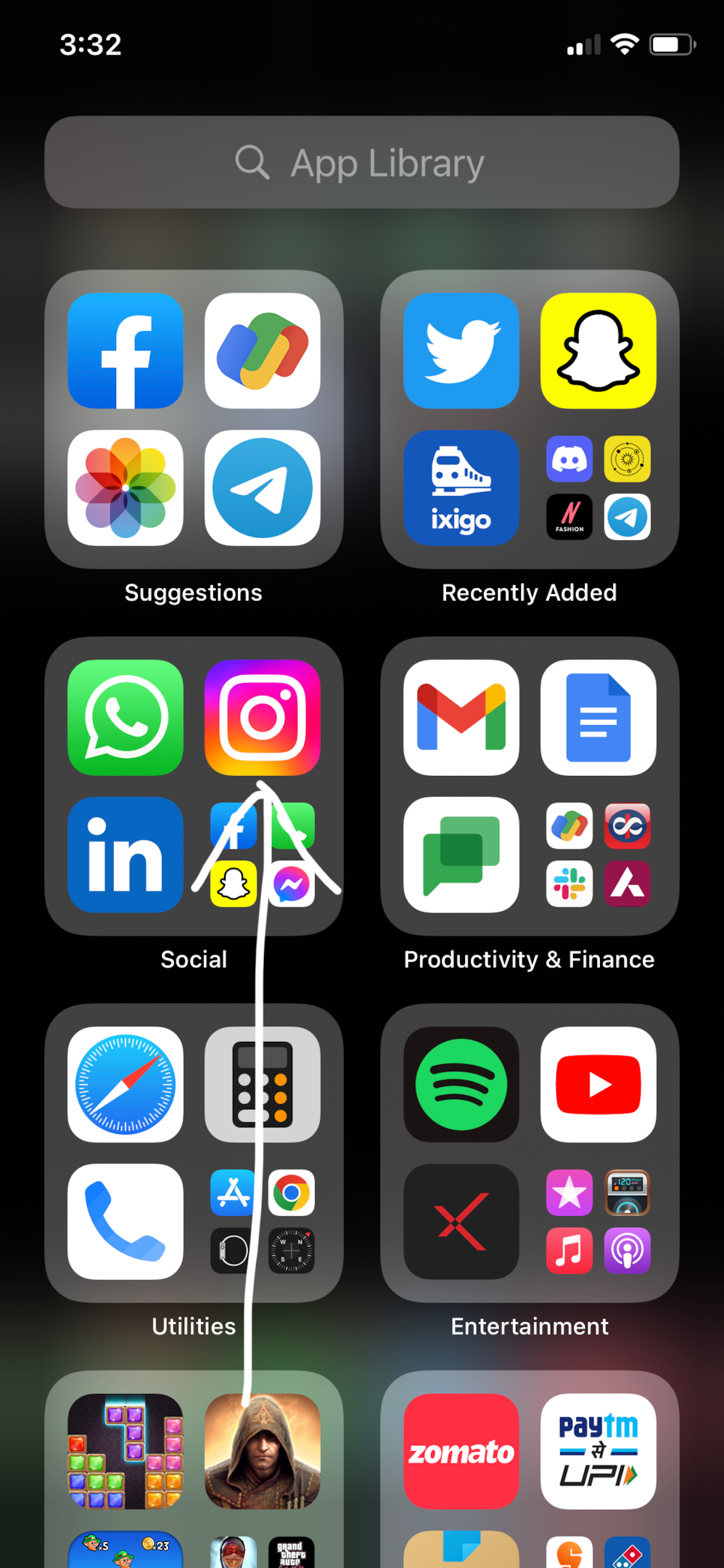 Step 2: Open your profile and click on the three bars at the top right of the corner.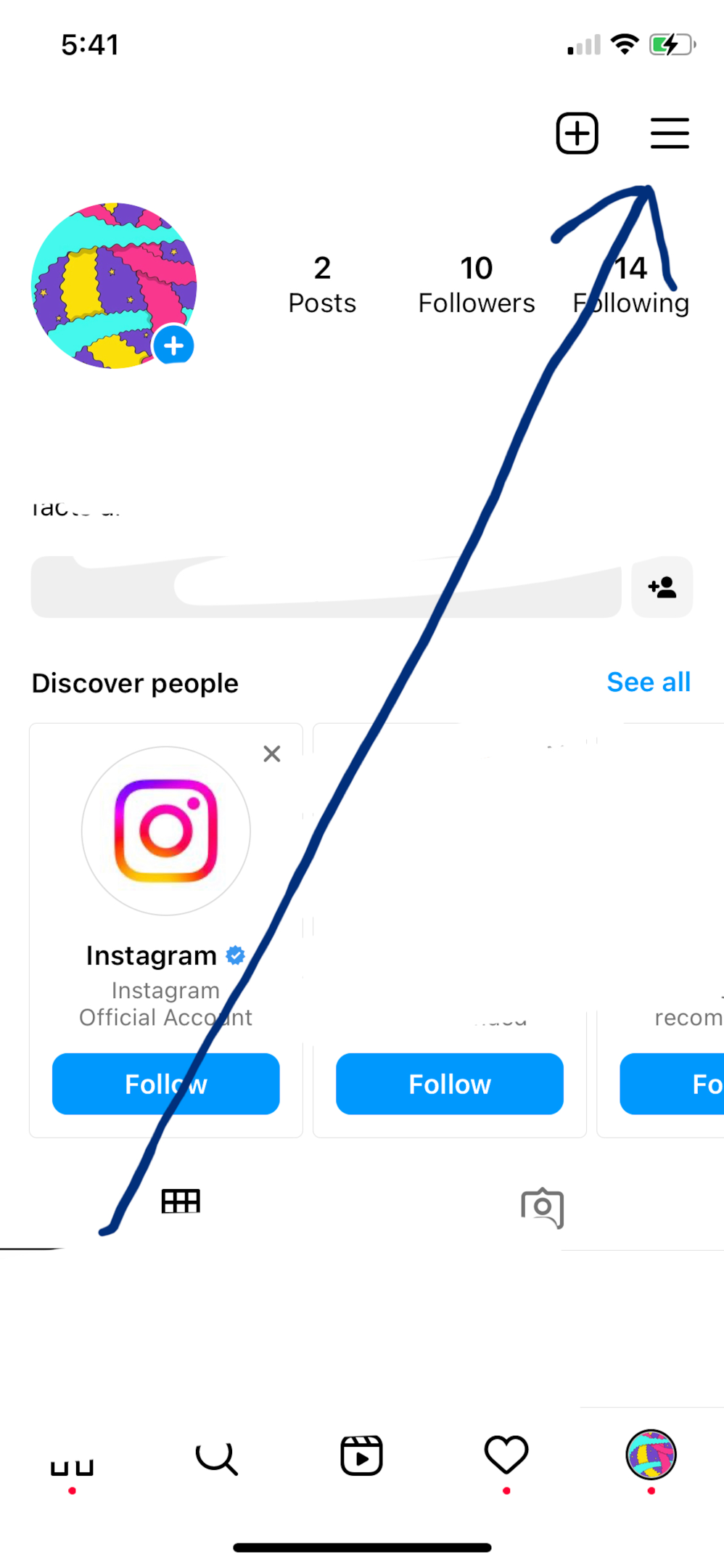 Step 3: Click on Settings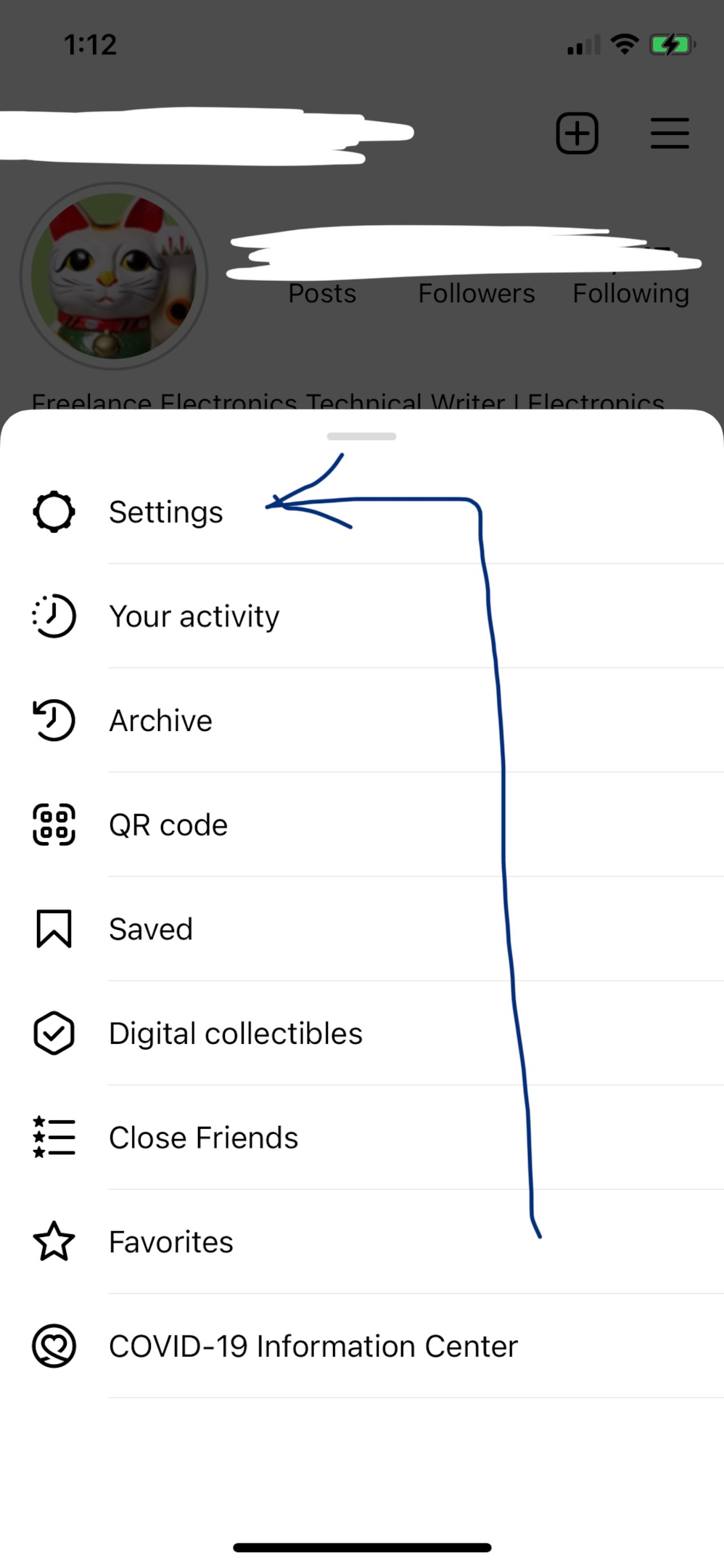 Step 4: Click on Help.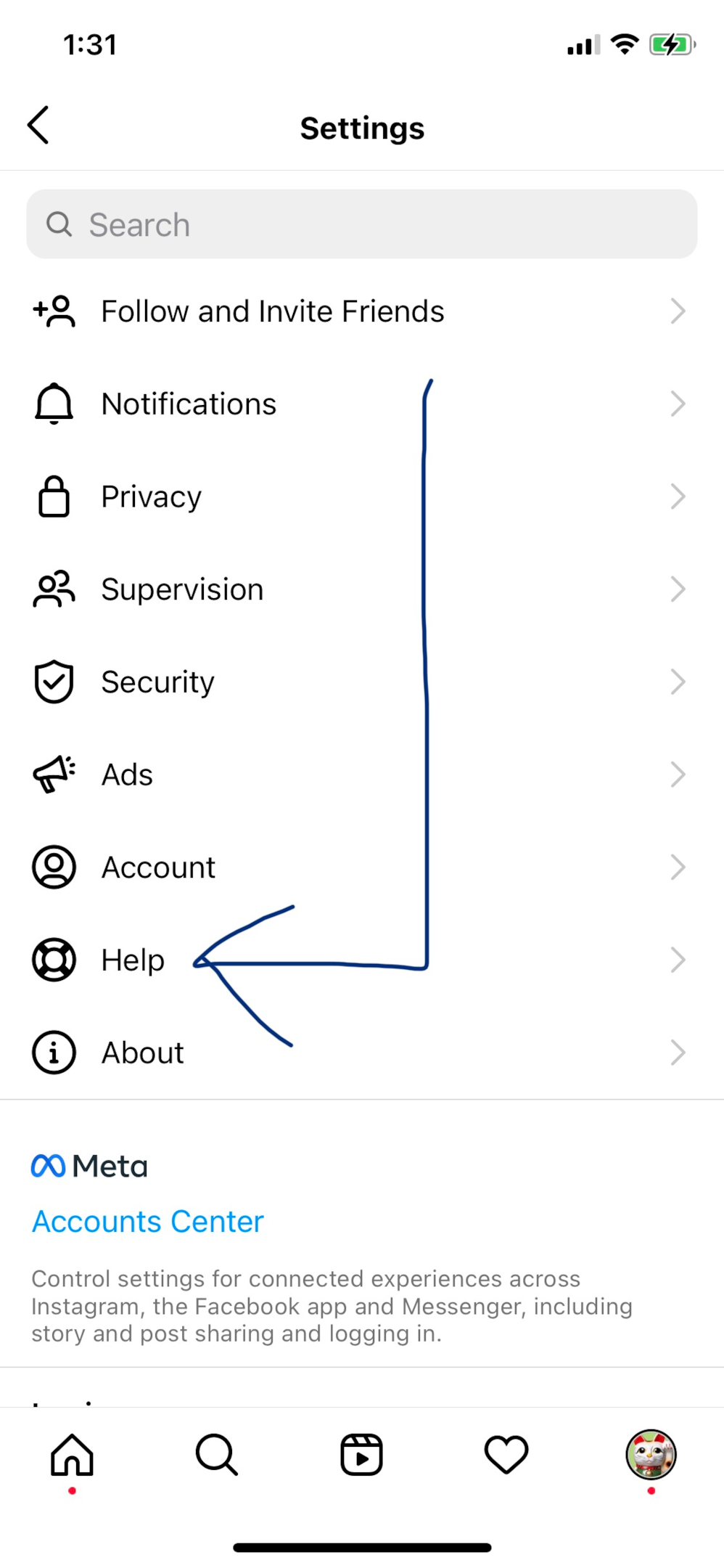 Step 5: Click on Support requests. Choose one from Reports and Violations.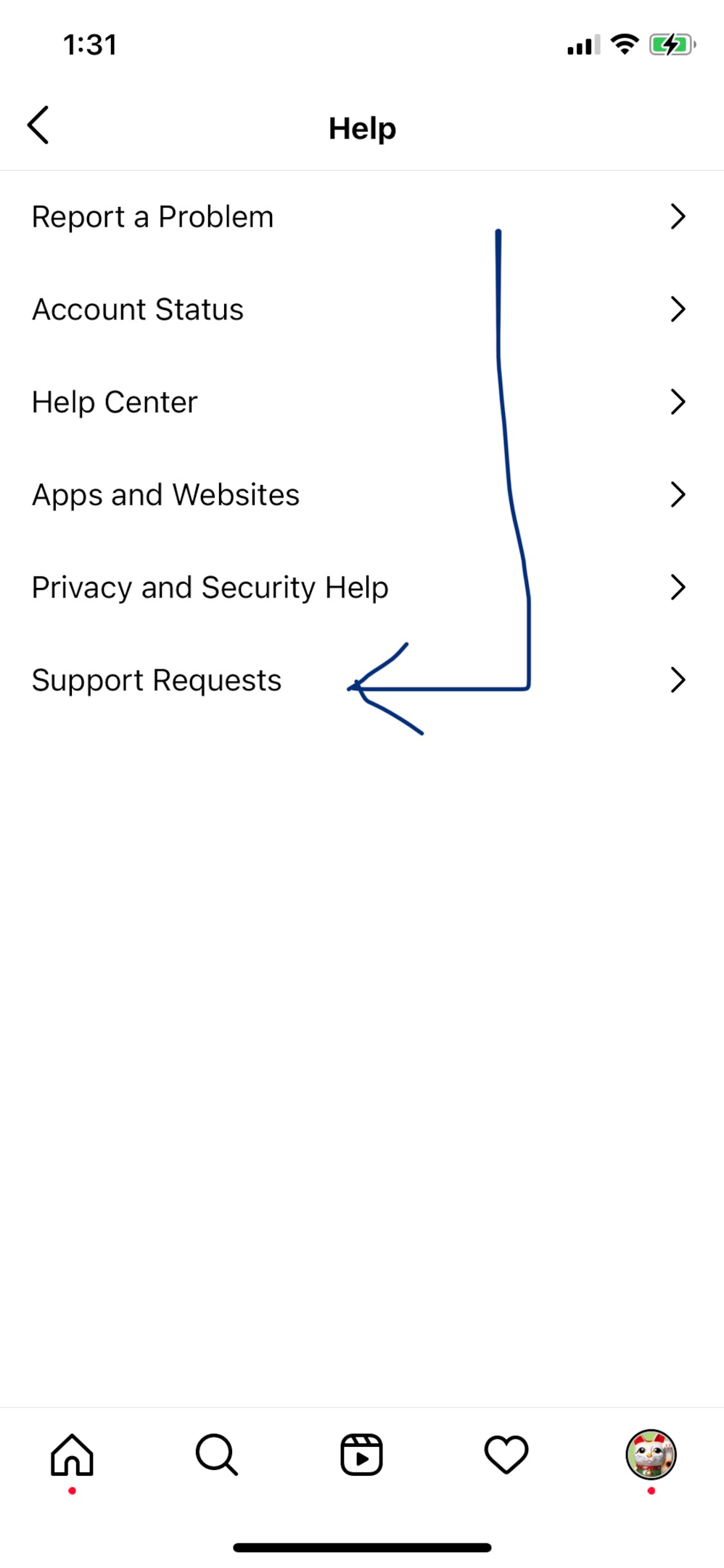 Click on violations. Instagram shows you a violation list.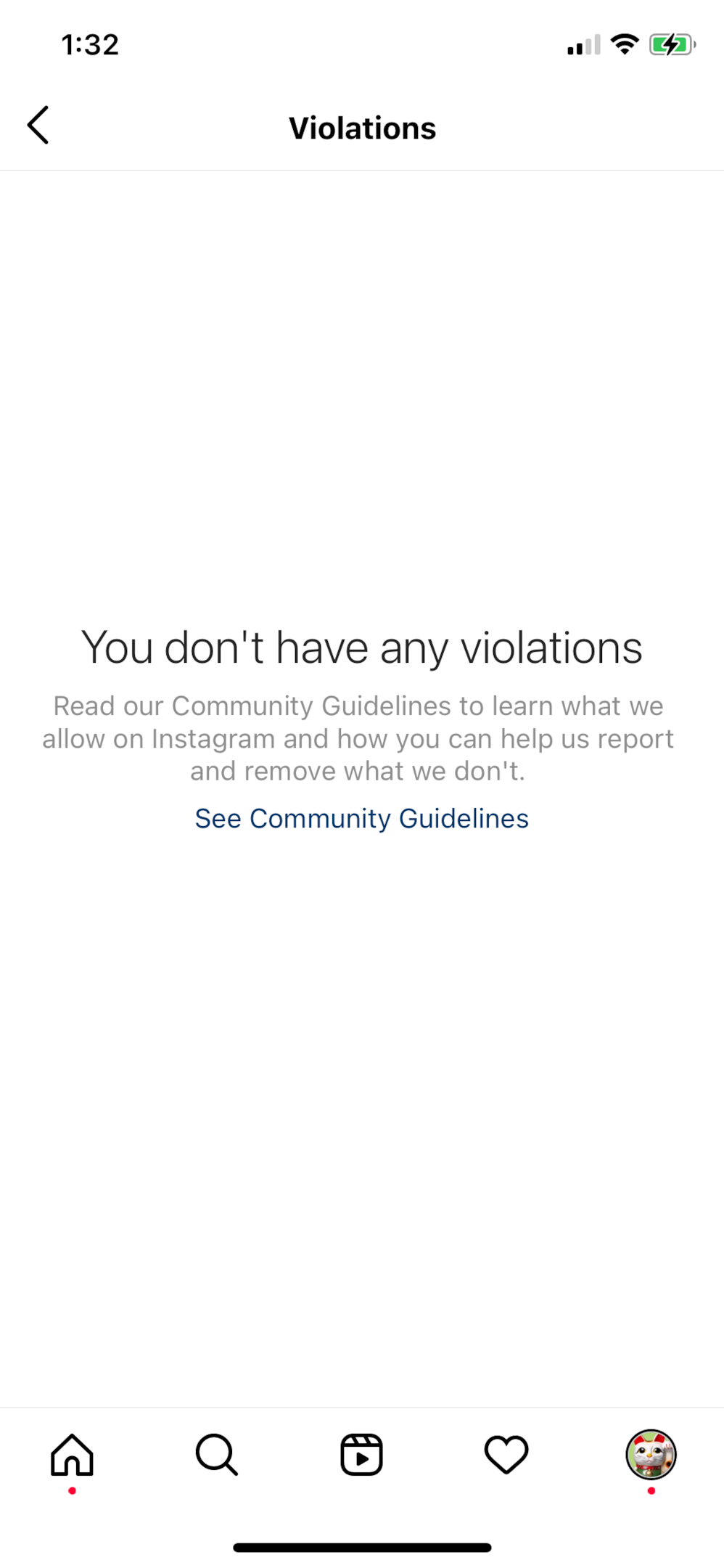 Go back to step 5 and choose reports. Instagram shows you the status of your reports.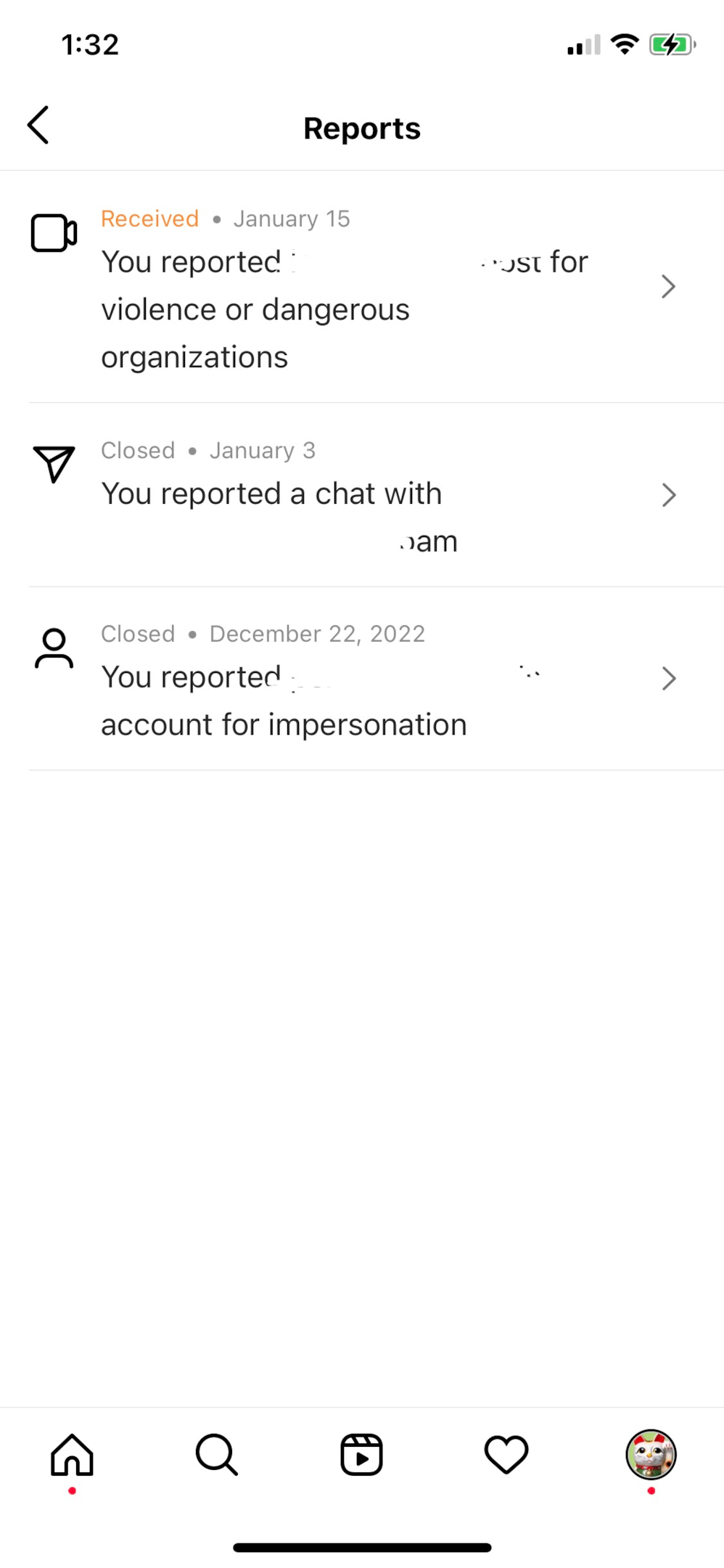 How to know who reported you on Instagram?
Check your follower list 
The person who reported you on Instagram is likely to be your follower. It is because the person reporting your Instagram account may come across your post, comment, or reply that they didn't appreciate. You could have even communicated with the same account through comments and exchange of messages. 
It is very important to filter your interaction on Instagram, even if you have a few followers. You must remove accounts without active users as they could be someone in disguise tracking your activity on Instagram. There could be reasonable suspicions about certain inactive accounts that are at risk of deletion. These accounts are just following you to get your life updates. Even if someone didn't report you on Instagram, it is advisable to block/remove a fake account from the follower list.
Another important thing to notice is the fluctuation in your follower list. Post the removal of your content, and you can check for an Instagram account that unfollowed you recently. It may be the same person who might have reported you on Instagram and unfollowed you later.
Review your posts
Instagram is all about its visuals, enough to make it a famous photography social network. Your recent Instagram post may seem offensive to some people. The chances to report an Instagram account based on a post are higher than other reasons. It is because some posts portray a message through their visuals, caption, or location that might hurt someone's sentiments.
People on any social network are quick enough to report content that makes them uncomfortable. If you have made an inappropriate post on Instagram, the platform displays a message informing you about its removal.
Go through the comments section 
The person who reported you on Instagram may have left certain negative comments on your posts. It could most likely be your recent post on the social network. You can check your posts to delete such comments on Instagram because the person may have held hatred for a long time.
Look for a direct message 
You need to open your private messages through the paper plane icon at the top right corner. It will show all the private messages received and sent from your account. If you check private messages evidently, you may find a little-known user that could have reported you on Instagram. This user may have warned you or dropped several negative messages. The message could appear under the name of the user not found on Instagram because they could have blocked you on the platform. Other chances are that these accounts do not leave any such messages. 
Under the section of requests in your inbox, you can check messages from the accounts that you do not follow. Instagram allows such accounts to message you but the app does not display them directly.
You can choose to accept or reject messages. In the case of other users sending you photos or videos in private chats, Instagram blurs them for safety purposes. You can check for any hateful speech or negative messages in those conversation requests.
Personal issues
Many users report someone on Instagram for personal issues regardless of the content. If you have not posted something inappropriate, there are chances that someone might have reported you on Instagram out of jealousy. A few options to judge your enemy is to prepare a list of such people in your social networks who might want to witness your downfall.
You can access any search engine to find those people's social networks. Either these accounts follow you on Instagram or might have blocked your profile. You can go to the search bar located at the bottom (magnifying glass icon) and look for that person's Instagram account. If the suspicious person does not follow your Instagram account, you can still judge them from their thumbnail photo. 
Post reporting procedures
If you are wondering about what happens when you report someone on Instagram, the app takes time to review the support request. Instagram reviews the request and gets back to you with the decision. The account either get suspended or the post may get deleted.
If the platform does not find anything inappropriate about the reported account or content, your request gets rejected. Instagram makes no change to the same account or that particular post. 
When multiple people are reporting a profile, it can lead to the account's permanent ban on the platform. The account deletion process depends entirely on how many violations it makes.
FAQs
Does Instagram disclose the account reporter's identity to anyone?
No, it does not disclose anyone's identity to the reported account. Instagram users who report the account remain anonymous forever.
What happens when someone accidentally reports you on Instagram?
If you get accidentally reported, you don't need to worry because Instagram does not ban appropriate content. It only bans the accounts that indulge in posting annoying content.
How many reports can ban an account on Instagram?
The platform has not specified any number of reports required to ban an account.  
Can you appeal against Instagram reports?
Yes, you can appeal against a report. Go to Settings and then, click on Help. The support inbox enables you to appeal against a report. If the platform finds your content appropriate, it will restore it.
Does Instagram respond to reports within 24 hours? 
Yes, Instagram reviews a report within 24-48 hours. However, it may take up to several days for the report which requires communication with the user.