What does the flag mean on Instagram Posts? Flagging on Instagram explained.‍
Written by: Hrishikesh Pardeshi, Founder at Flexiple, buildd & Remote Tools.
Last updated: Jan 19, 2023
Instagram direct provides Instagram marketers with an excellent way of growing their audience. In response, several businesses have had their accounts closed. Several companies are having a problem deleting DMs from their Instagram accounts.
People often talk about flags on Instagram but there can be different items linked to them. It can be associated with Instagram posts or Instagram DM. Thus, people generally get confused over what does the flag mean on Instagram? What is the Instagram flag icon?
DMs can help improve reputation and with each update, it becomes even more powerful. A new feature has been added in the past: Flag Option.
In this article, we will understand what does the flag mean on Instagram and other various meanings across its usage as an emoji.
What is an Instagram DM or direct message?
Instagram app has a section for direct messages. You can chat and reply to people you follow or even unknown persons!
The DM icon is at the top right corner of the Instagram app. Clicking on the Instagram DMs icon will land you on your direct messages and conversations.
With DM comes the flagging feature which significantly increases the visibility of desired accounts. This feature is immensely useful for business accounts that get lots of DMs. Let's know more in detail about the feature.
What does the flag mean on Instagram?
Recall the feature where you could star messages from others that you thought were important. That feature's next name was just "flagging"! It worked the same way.
The ability to star or flag anything had a new symbol, but it still served the same purpose. Thus, as a new Instagram user, one might think what does the term flag on Instagram mean?
When flags were introduced initially, Instagram frequently displayed the message to its users. The statement made it quite obvious that flags will take the place of stars.
Sadly, Instagram has now completely disabled the flag feature for personal accounts. However, business accounts (accounts that have several features for brand recognition) can divide their direct communications into primary and general tabs. No new features are introduced as replacements.
How to use the Instagram flag?
The Instagram flag is just another name for the starred chat. When you flag a chat or conversation, they appear at the top. It is just similar to replacing stars. Check out the below steps for its correct usage.
Steps to use the Instagram flag in direct messages
Open the Instagram app from your Android, iOS device, or any other smartphone.
Click on the DM button or swipe left to land on the DM section.

Open any specific chat that you want to flag.
Click on the flag icon (orange flag/little orange triangle) in the right corner on top of the screen to flag someone's direct messages. That is the Instagram flag icon or flag symbol.

Now, this chat can be filtered as important messages in the future for easy referencing.
What do flagged messages mean?
Instagram Direct Communications that have been "flagged" by the user become significant messages. These interactions may result in additional alerts for you. It is used to flag messages that are important.
As a result, you could readily discover someone's conversation if you flagged them and wished to refer to their desired thread for future reference.
You may seek the highlighted chats and find what you were looking for instead of wasting time searching. The name Instagram flagging was preferred by Instagram's engineers for this function.
Flags and stars on Instagram
For a while, Instagram users used "Flags" instead of "Stars" due to this. Once the conversations were flagged, the direct conversations displayed a flag symbol on the right. Right over the dialogue, a little orange triangle formed. Generally, people use it for saving a message for future use.
If you noticed the orange flag on any of your Instagram messages or direct messages, the chat was flagged as noteworthy. You would be notified if the individual messaged you in the future.
How to find flagged messages?
Finding flagged messages in one's Instagram account is not so difficult. Follow the below steps and get the flagged conversations easily.
-Open your Instagram app. You will be on the home page and see the Instagram feed on it. Click on the DM icon or swipe left.

Now, click on the filter icon present in the top right corner of the app.

By default, Instagram shows chats in order from Unread Instagram messages to read. But you can click on the shown icon and get the chats.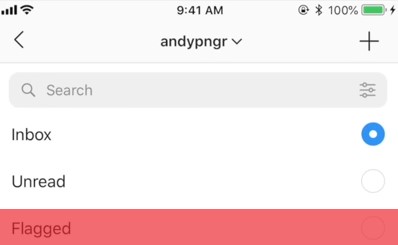 Once you click the filter icon, a dropdown would appear. Select the above-shown option from there and you will see the chats.
Flagging posts on Instagram
People generally ask how to flag someone.
In many online groups, the phrase "flag" is often understood to mean "report." "Flag" in this context refers to reporting anything on it.
"Flag" is a phrase used by online users to describe suspicious social media activity. Users "flag" posts as unsuitable by using the same term.
If you want to flag or report a post, follow the below steps.
Steps to flag a post on Instagram
Open your app. Go to the post that you want to flag.
Click on the three dots in the top right corner of the post.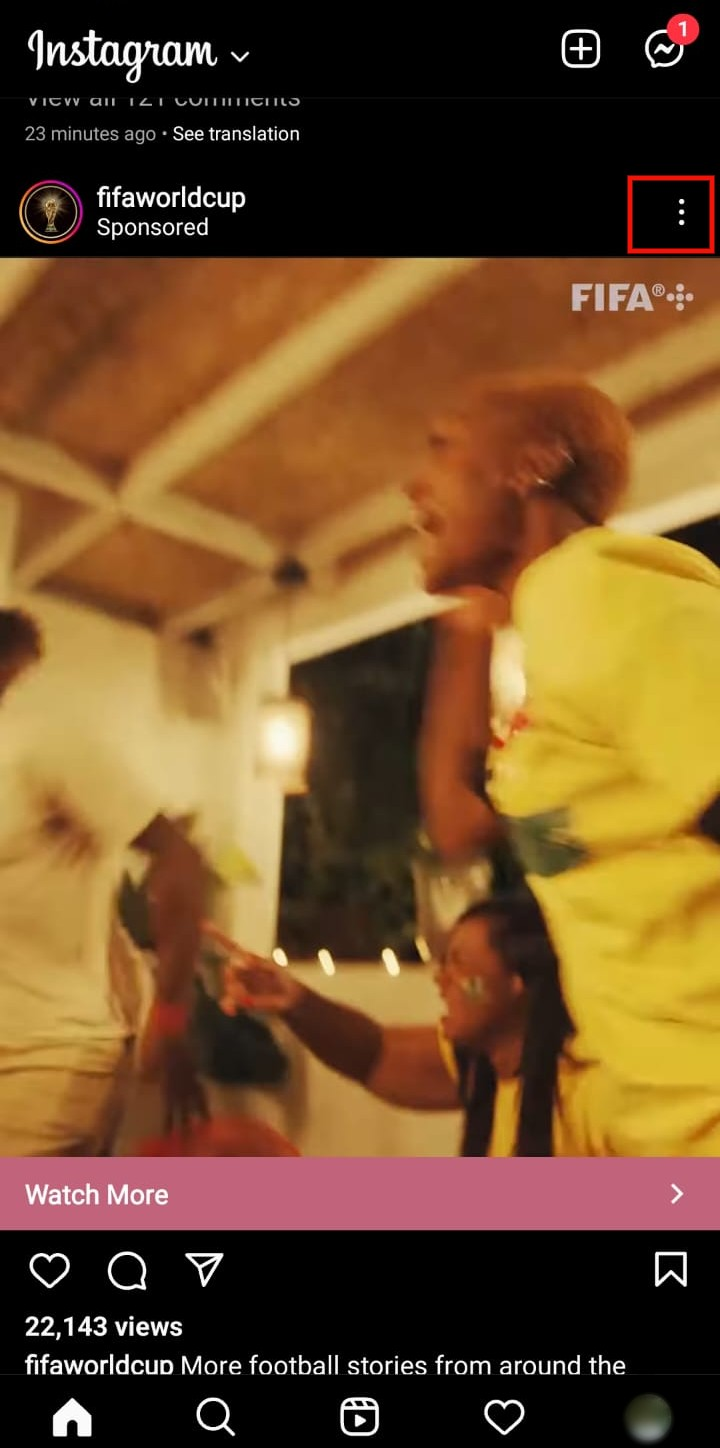 Click on the report button in red in the generated popup list.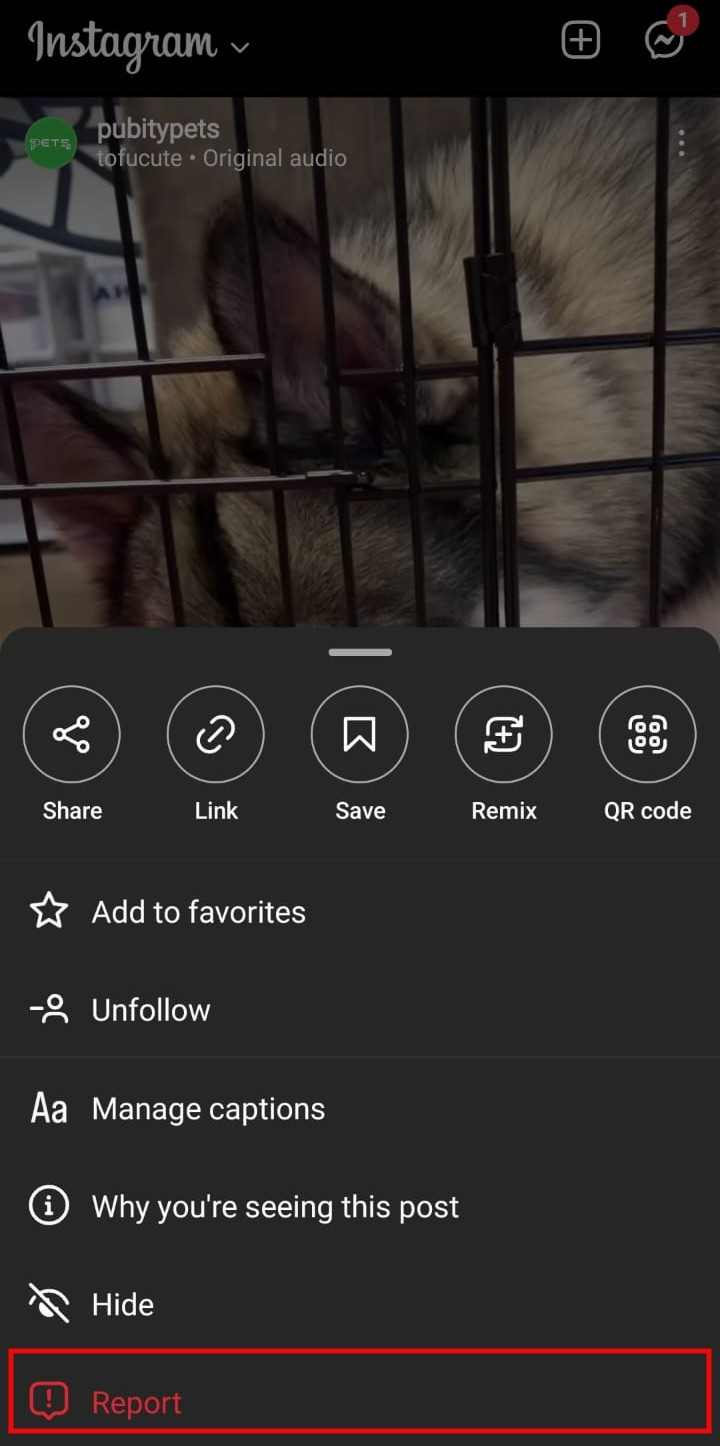 Once clicked, you will be asked for a reason to report. Select the appropriate reason and submit.
FAQ
How do you put a flag on your Instagram profile?
You can easily get a flag on your profile. Just follow the below steps:
Go to your profile.

Click on settings, and edit your profile.

Beneath your name, you would see a flag icon. Click on it and select a flag of your choice.
How to get a flag emoji on Instagram?
Using an iPhone or any other smartphone is required to access the flag emoji.
Steps to get a flag emoji:
On the emoji keyboard, start by typing "flags." This will provide a list of every flag flown across the world.

Next, locate the flag you want to use and press and hold it until it changes to an emoji.

Then, upload it as a caption or story.
How to view flagged posts on Instagram?
Below are the steps to view flagged posts on Instagram:
Open the app and go to your profile to discover reported posts.

Select "Settings" by tapping the three horizontal lines in the upper left corner.

Tap "Privacy and Security" after scrolling down and choosing "Report Abuse."
You may view any posts that have been reported by other users under "Report a Photo or Video."
What does a red flag mean on Instagram?
Instagram's red flags can signify a variety of things. It can imply that the account is marked for breaking Instagram's Community Guidelines or that Instagram is keeping an eye on the account for spam or other questionable activity.
How to save a post on Instagram?
To save a post, follow the below steps:
Open the app and go to the desired post.

In the bottom right corner, you will see a small bookmark symbol. Click on it and the post is saved.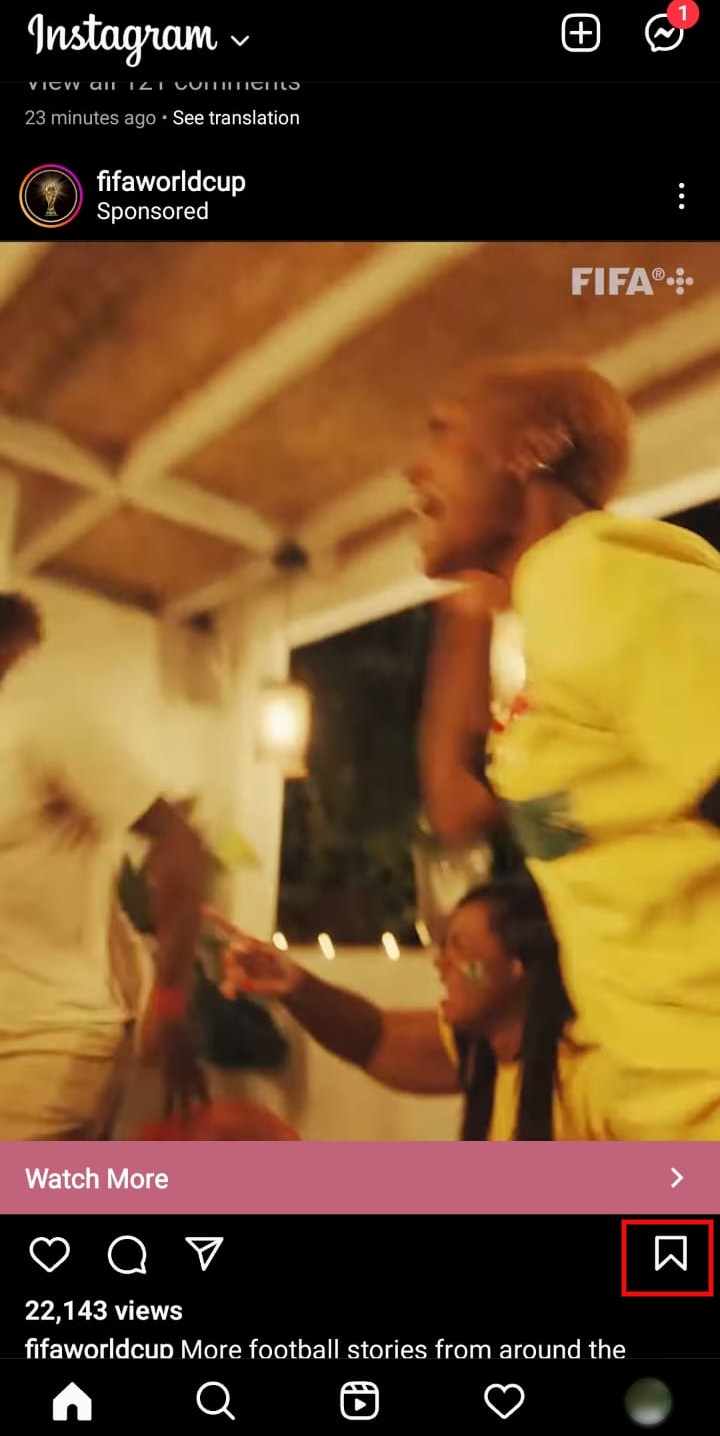 How to view saved posts on Instagram?
Follow the below steps.
Steps to view saved Posts on Instagram:
Open your Instagram

Click on your profile icon. From there, click on the 3-bar button at the top of the app.

Now, click on the 'saved' button. You will see all the posts you have saved till now.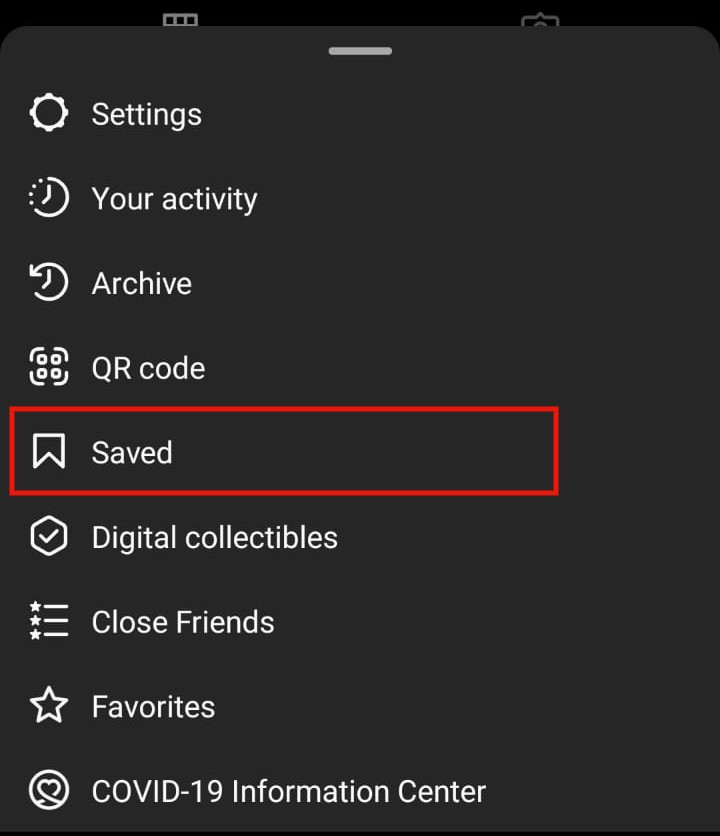 Is there any limit on saved posts on Instagram?
Yes - Instagram has a limit of 1000. You cannot save more than 1000 posts.
What is the green flag on Instagram?
A green flag next to a post on Instagram means the post is live now.
Why am I facing a try again error on Instagram?
There can be multiple reasons for this. please see the try again error for more details.
Why can't I see the flag icon in Instagram DMs?
Unfortunately, Instagram developers have removed the feature from Instagram. However, business profiles still have the option to organize their chats and conversations by tabs.
Does Instagram ban posts automatically?
Yes - Instagram has AI bots running all over that perform the action of semantically flagging inappropriate content.
Can a comment be deleted once posted On Instagram?
The answer is yes! A comment can be deleted once posted. check out how to delete a comment.
Are usernames unique on Instagram?
Yes - Usernames are unique on Instagram. Be sure to keep a catchy one as it impacts a lot!
Check out aesthetic usernames or keep a cool and epic username.
How to bulk DM on Instagram?
Unfortunately, Instagram doesn't let you forward a DM or even send a bulk message.
Therefore, if you're still trying to figure out how to bulk DM on Instagram, it's time to accept the fact that you can't! It is therefore preferable to spare yourself the hassle and utilize a dependable IG messaging service.