400+ Awesome Baseball Team Names That Hit Homerun‍
Written by: Hrishikesh Pardeshi, Founder at Flexiple, buildd & Remote Tools.
Last updated: Apr 20, 2023
Making unique baseball team names can be challenging. Some baseball fans want a funny team name, while others might desire legendary monikers. Whatever your expectations, we're here to help you make them a reality.
We know baseball, an old bat-and-ball sport, is loved by millions worldwide. So, we dug deep into the internet to find names perfect for your baseball or softball team.
Okay, you can hang your leather gloves for some minutes and tag along as we unroll incredible name lists for your baseball team.
TLDR
Want baseball team names for your fantasy teams? Check this cheat sheet:
Yellow Jackets
Brave Bulls
Buck Lakers
Blue Jays
The Hitmen
---
TABLE OF CONTENTS
---
Best Baseball Team Names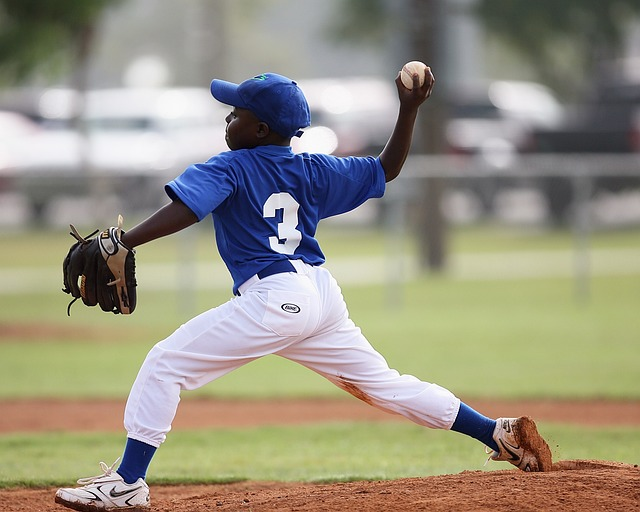 There are many baseball champions. But only the teams with the best names stay green in the hearts of men. Make a legendary team with this list of the best baseball team names:
Fly Guys
Dinger ballers
Cut Off Men
Strike Zone
McGlovin
Newark Pepper
Troy Haymakers
Newark Eagles
Tornado Tigers
Homeland Grays
Macon Bacon
Mountain Lions
California Disco Turkeys
Durham Bulls
Manhattan Mudcats
Chicago Chicks
Blue Magic
Redskin Leopards
Royal Strikers
White Sox
Saint Hawks
Blue Jays
Hotshot Warriors
Buck Lakers
Hammerhead Heroes
Giant Buccaneers
Strange Wizards
Tar Heels
Captain Ducks
Red Wings
Prairie Wolves
Tennessee Smokies
Buffalo Bisons
Pink Ladies
Brew Crew
Canucks
The Hitmen
Columbus Clippers
Memphis Redbirds
Daredevils
Inglorious Batters
Desert Firestarters
Purple Pebble People
Dingle Berrios
The Drifters
Soler Storm
Mad At U
Bat Attitudes
Ball Of Duty
The Expendaballs
Rising Rampage
Ketel Corn
Lux N Load
Bat 2 D Bones
Web Gems
Chicken Nuggets
Youth Baseball Team Names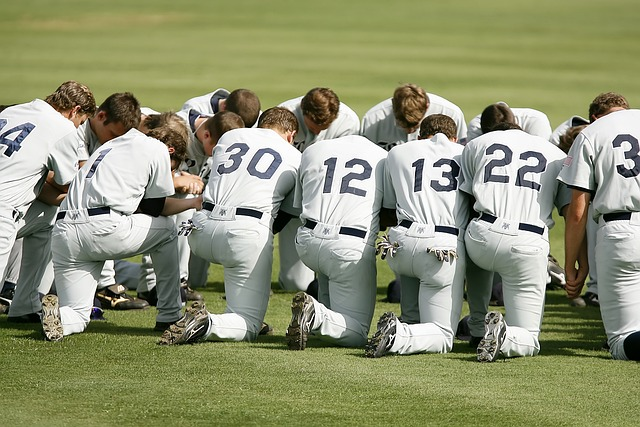 Youths love baseball, and many of them are die-hard fantasy baseball fans. Their team names often signal highlife and astronomical energy. Check this list of baseball teams names for youths:
Mac Green
Bad News
Burns Ruins
Blue Angels
Power House
Orlem Owls
Banana Champions
Tacoma Rainiers
Full Counts
Rough Riders
Black Bats
Silver Birds
Green Monsters
Blue Whales
Red Hot Steel
Royal Blues
Black Sails
Black Bears
Silver Surfers
Purple Haze
Lunar Eclipse
Peach Cobblers
Coin Masters
Chicken Invaders
Special Kees
Boomers N Homers
Red Lighting
Sharp Scrappers
Wild Coyotes
Diamond Backs
Maverick Angels
Brutal Spartans
Super Sonics
Brave Bulls
Pirate Kings
Brown Crowns
Thunder Jets
Forgotten Islanders
Trail Blazers
Bull Horns
Silent Whirlwinds
Fisher Cats
Cyclone Cyclops
Rock Cats
Bay Bears
Phantom Falcons
Boilin Bloods
White Widows
Panting Panthers
Sea Gulls
Orange Chickens
Brew Masters

Creative Baseball Team Names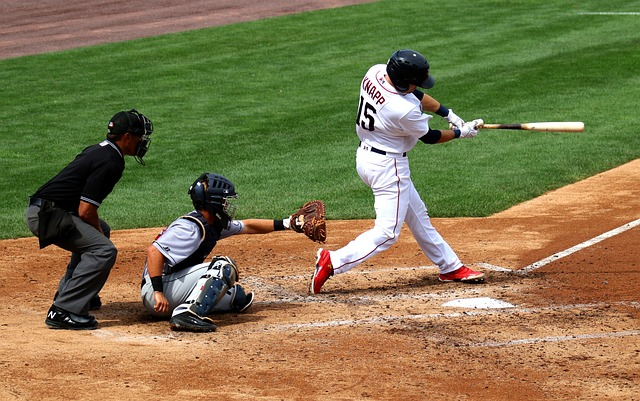 Employing creative tactics in play boosts your winning possibilities. Plus, you can stay creative off the pitch with some impressive baseball team names. Here's a quick list of creative baseball team names:
Scared Hitless
Cleanup Crew
The Dirty Sox
Sons Of Pitches
Dark Racehorses
South Atlantic League Warriors
Hit 4 Brains
Chaotic Collision
Jaguar Paws
Dirt Bags
Iron Legs
Bringers Of Rain
Cunny Suspects
Cleanup Crew
Benchwammers
Bad News Bears
Leather Flashers
Hall Of Winners
Dollar Ballers
Glove Of Fire
18 Ronin
Designated Survivors
Master Batters
Furious Runners
Homerun Hitters
Hit 4 D Circle
D Grand Slammers
Cleanup Crew
Bringers Of Rain
Line Racers
Minimum Wagers
Cans Of Kansas
Signal Stealers
Suds N Buds
Booze Hounds
Brown Beers
1900s Wonders
Defensive Confines
A Base Called Home
Top Inning Stretchers
Balk Paper Scissors
Bone Batters
Troy Haymakers
Savage Pitchers
Boston Beaneaters
Wilmington Quicksilver
Mountain Gladiators
Calvary Boys
Angry Anglers
Buzzing Bombers
Fantasy Baseball Team Names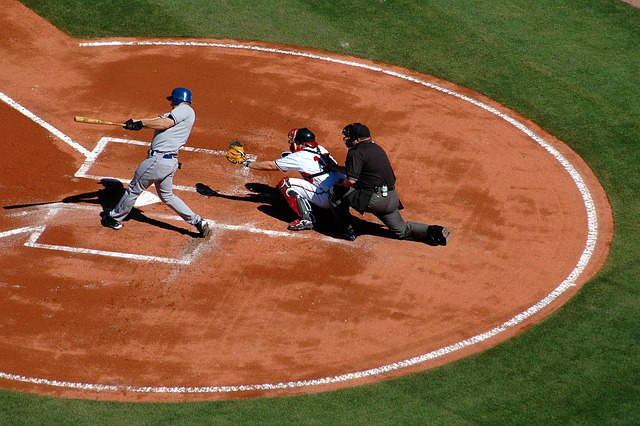 Get some crazy fantasy baseball or softball team names. Check this list out:
Minute Men
Captain Wonder
Great Marshalls
Hoof N Goof
Elite Warriors
Black Sharks
Harrisburg Seniors
The Dark Aggies
Chubby Carrots
Firestarters
Age Of Hunters
Blossom Flowers
San DieGold
Red HawkTail
Red Avengers
Dunedin Dolphins
Batavia Muckdogs
Banana Kong
Flying Ferrets
Midnight Raiders
Panik Attack
Canoe Canons
Lindor Turtles
D Softies
War Eaglets
Old Captain Joe
Armenia Ironbirds
Burning Blades
Titanic Snowboats
Little Cacique
Miami Barbies
Black Pirates
Funny Baseball Team Names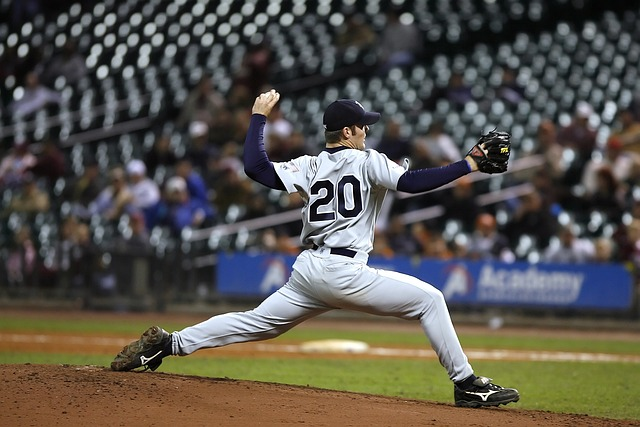 When you seek an outstanding name for your "beer league," you should consider funny team names. Here are hilarious names for baseball:
Dirt Devils
Louis Cardinals
Los Angeles Angels
Sir Sand ALot
Umpire Strikes Back
Bunt Cakes
Bat Talkers
Brute Force Trauma
Bat N Boujee
D Balking Dead
Base-ic Pitches
Pathfinders
Crazy Captains
Cosmic Aliens
Astro Racers
Gold Pistols
Celtic Magic
Mammoths Stampede
High Flyers
Spartans N Hammers
Grizzly Hares
Pac Man Strikers
Rough Riders
Dirt Tar Heels
The Crusaders
Violent Diplomats
Hurricane Thunders
Seahawks Don't Duck
Tough Horns
Bengal Tigers
Fleeing Knights
Richmond Flying Squirrels
San Jose Giants
Lakeland Flying Tigers
Stone Sweethearts
Master Chief
Aero Bros
Timber Amigos
Moose & Goose
Finless Dolphins
Sea Dogs
Wolf Pack
Ninja Kings
All-Star Clippers
Blackhawks Down
Cool Baseball Team names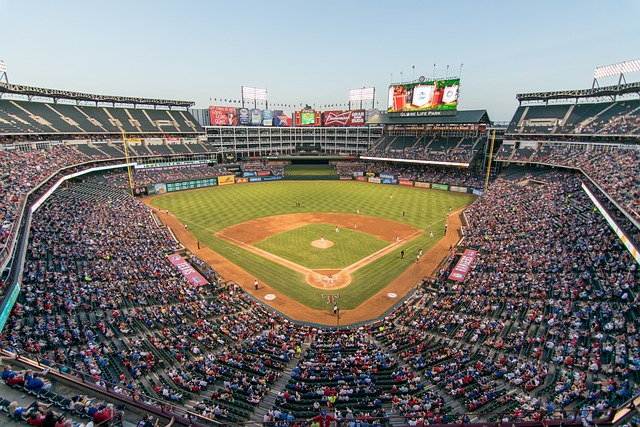 You can tell a great baseball team from its name. It's cool and catchy. Be the cool cat in your league with these names:
South Bend Cubs
No Name Ideas
Minimum wagers
San Francisco Giants
Hungry Bookworks
South Sultans
Sea Blue Birds
Tulsa Drillers
Gatling Guns
Salem Red Sox
Around Da Horn
Rome Braves
Midwest League Giants
Rock Cats
Brooklyn Cyclones
Eugene Emeralds
Peak Performers
Johnson City Cardinals
Everett Aquasox
Sacrifice Bunts
Black Sails
Texas Rangers
Da Mad Bombers
Carolina League
Staten Island Yankees
Yellow Jackets
Diamond Cutters
Vermont Valley Vipers
Ice Wall Defenders
Charleston Riverdogs
Pawtucket Red Sox
Acuna Moncada
Indianapolis Indians
Toronto Blue Jays
Tri City Dust Devils
Cincinnati Cedars
Pioneer League
Florida State League Champions
East Wood Ducks
War Eagles
Cleveland Indians
Tampa Bay Rays
Green Hot Rods
Kansas City Royals
Master Batters
Foul Lines Defenders
Baseball Team Name Ideas
Sometimes, all you need is just an idea for the best team name. Enjoy trivia games with these awesome team names:
Seattle Mariners
Oakland Athletics
Minnesota Twins
NY Mettles
Miami Merlins
LA Dodgers
Pacific Peacocks
New York Yankees
Vermont Lake Monsters
Killer Whales
The Racketeers
Cyclone Tides
Barn Stormers
Bob Cat Breeders
Montgomery Biscuits
Trojan Warriors
Smoking Volcanoes
Street Cats
Jupiter Jones
Baseball Links
Phantom Demons
Ogden Raptors
Ballistic Missiles
Horizon Dwellers
The Dementors
Black Eyed Peas
Purple Haze
Playful Predators
The Blue Jays
Kane County
Chicago Cubs
One Hit Wonders
Philadelphia Phillies
San Diego Padres
Mudder Runners
Hell On Hills
Bad Blue Hens
Risin Dyanmo
Ultra Switchbacks
The King Fisher
Bat In D Bag
Legendary Reserves
Sahara Scorpions
The Isotopes
West Michigan Whitecaps
Victorious Vandals
Curvy Durve
Princeton Rays
The Generals
Sluggers N Juggers
Hit Wonders
Chicago Cubs
Major League Baseball Team Names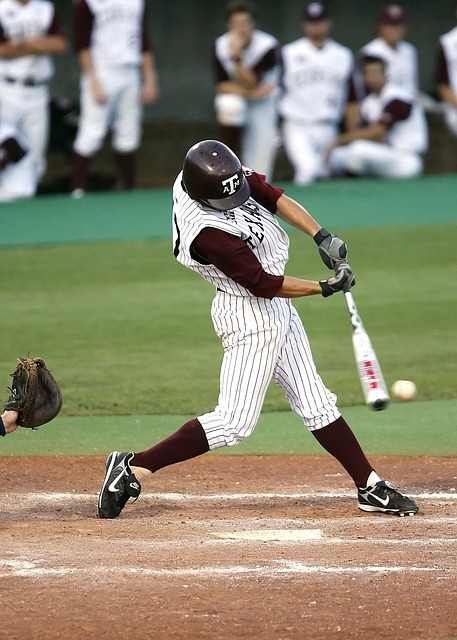 Make your own baseball team exception with fantastic team names. Here are some for the teams in the major league and pros:
Baltimore Orioles
Arizona Ducks
Kansas City Royals
Houston Astros
War Eagles
The 76ers
Colorado Dragons
Florida Fireflies
Kings N Queens
Colt In D Middle
Super Railhawks
Lake County Captains
Pittsburgh Pirates
SF Giants
Puterico Padres
Washington Nationals
Norfolk Tides
Las Vegas 51s
Memphis Reddies
Super Sopranos
Bazz N Jazz
Salt Lake Eels
Tacoma Tacos
Stockton Ports
Midtown Rockhounds
Buggy Brains
Visalia Rawhide
Jolly Jokers
Atlantic Curve
Naturals
Outliars
Ninjas
Head Shot
Brainiacs
G-Force
Blood Demns
Bisons
Sharp Shooters
Trap Setters
The Mavericks
Green Flashes
Red Dwarfs
Black Soldiers
Black Panther
Yellow Diamond
Silver Racers
Pink Pitchers
Gold Treasure
Black N Yellow
Mellow Yellow Medow
Minor League Baseball Team Names
Minor league baseball is notably different from the pro league. It involves special event says and special promotions, attracting many fans.
But what's more? Minor league baseball has incredible team names. Here are some of them:
Williamsport Crosscutters
The Atlanta Braves
Beloit Snappers
Lake County Captains
Northwest Arkansas Naturals
Quad Cities River Bandits
Just A Bit Outsiders
Tennessee Smokies
Fort Myers Miracle
Salem Red Sox
Frederick Keys
Crazy Creek Astros
Potomac Nationals
Hartford Yard Goats
Trinidad Triggers
Lincoln Lazy Dogs
Milwaukee Milkmen
Fort Wayne TinCaps
Tie Between Six Cats
Brevard County Manatees
Inland Empire 66ers
Las Vegas 51's
Jamestown Jammers
Syracuse Chiefs
Norfolk Tides
Gwinnett Braves
Louisville bats
Rochester Red Wings
Reno Aces
Salt Lake Bees
Iowa Cubs
Frenso Grizzlies
Aberdeen Ironbirds
Modesto Nuts
Lansing Lugnuts
Clinton LumberKings
Charlotte Stone Crabs
Lakewood Blue Claws
Colorado Springs Sky Sox
Kannapolis Intimidators
Chattanooga Lookouts
Auburn Doubledays
Bowie Baysox
Augusta GreenJackets
Lehigh Valley IronPigs
How to name baseball team?
Don't be the other team or wanna be champions. Get some tips to make creative names for your baseball team.
Use a powerful adjective in your name
Adding strong adjectives to your team name can reinforce your core message. Some examples are fantastic, rioting, amazing, and rumbling.
Consider renowned locations
Form awesome baseball team names using famous places in the world. Some great locations are Seattle, Arizona, and New York.
Keep it short & sweet
People recall catchy, short team names faster. Ensure your team name is short and easy to pronounce. This would stick to the heart of your fans forever.
Relate it with popular things
Baseball or softball team names are often link to specific values or attributes. For instance, a baseball team named Warriors depicts fearlessness and courage. While Lions shows brute strength and dominance.
Brainstorm with other members
Collaborating with other members is a creative step in generating cool ideas. Ensure the team collectively contributes in the name creation process. This generates incredible ideas for an awesome team name.
FAQ
Wow. Great job sticking with us to this point. We've discussed a lot of amazing names for your baseball team. But you might still have a question or two. Here are some FAQs about baseball team names:
What's a good baseball team name?
A good baseball team name presents your team as a formidable force. Some examples are Big Bats, Brute Force, and Lumberjacks.
What's a clever team name?
A clever team name shows your team wit. Some clever baseball team names are Untouchables, Live Wire, and Spark Plugs.