400+ Awesome Fantasy Baseball Team Names (2022)‍
Written by: Hrishikesh Pardeshi, Founder at Flexiple, buildd & Remote Tools.
Last updated: May 02, 2023
Want great fantasy baseball team names? You're on the right page!
The 2022 MLB season ended in early October of the year. If you've followed closely, the 162 league games have been a rollercoaster ride. What's more: we observed that the fantasy baseball games experienced just as many dramatic actions.
Though the league is on break, you aren't. You're back to the table to plan the best draft and tactics for the next season. You want to be the champ.
But remember: only legendary names last forever. Curating the best fantasy baseball team is neck-breaking in itself. So, we're here to help.
We also went to the tables, researching the best baseball dream team names for you. Tag along to find out got to make your baseball fantasy team name formidable.
TLDR
Do you need some fantasy baseball team names ASAP? Here's a cheat sheet:
Big League Choo
Trevor Ending Story
Grand Theft Votto
Miggy Mouse Club
A Few Fowlers
Funny fantasy baseball team names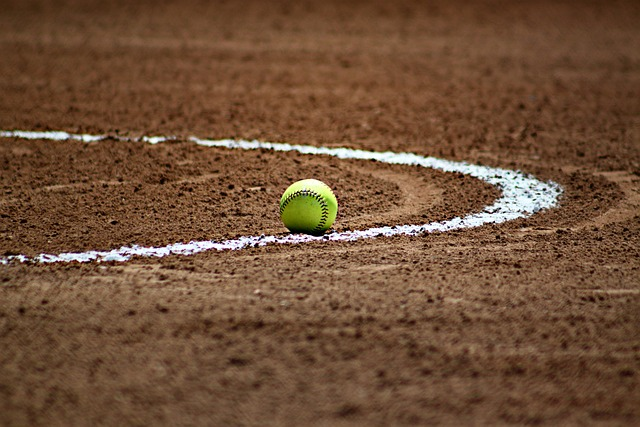 Hilarious team names are fantastic for fantasy baseball (pun intended). Check this MLB list of funny fantasy baseball names:
King Luzardo
Buried Berries
Mad About You
Pet Shoppach Boys
Cease & Desist
Sandy Stains
Ketchup Can
Sola Power
2 Toy Storey
Finding Nimmo
D Trash Can Bangers
Egg Hog
Acuna Matata
All Time Blow
Army Perez
Busy Alby
Sharkshank Redemption
Toast To Goodbye
In Da Club
Game Of Throws
Lawn Mauer
Performance Enhancing Bats
Nosetradamus
Paddle A Cano
De Young & Restless
Before You Killis All
Always Be A Dickey
Bail Bondsman
The Mighty Lind
Original Chacin
Gold Eye Mates
Lugo N Yugo
Ken Fried Chicken
DJ Tray Turner
LaRoche Clip
The Haren D Tortoise
Goc Itch
Maneless Boys
Born Supremecy
Ghast House Gang
Donut Balls
Hahn Hammers
Howdie You Do?
Choo Balls
Can Of Corn
Let Ga Gaga
Coal Blood
Am On Fries
Nono Surrender
Eaton Disorder
Gorilla Warfare
Fantasy Baseball Team Names Generator
Click the button to generate a name:
Good fantasy baseball names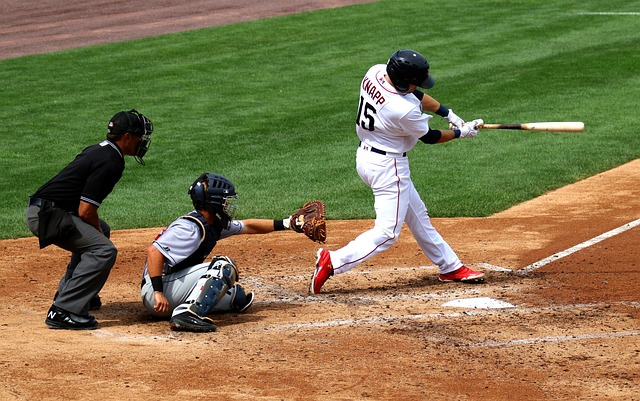 You can apply great ideas for a good fantasy baseball name. This could include classy materials to make it unique. Here are some ideas:
Blurred Outfield Lines
The Trotlers
Base Beaters
Get Back 2 Base
Taco Throwers
Team Recess Renegade
Candy Crush Cane
Come Pitch Away
The Mutual Suspects
Off-White Sox
Snow Flares
Beat Em Up Pitchously
Two Wings Don't Make A Wright
Bartolo Colono-oscopy
Canon Mode
Rising Cain
Big League Kaboom
Grand Theft Votto
Hot Chocolates
No Zoup 4 Yu
Steering Dem Apart
Royal Hobbs
Jr Hall Of Famers
Dancing Wallace
Team Gabby
Flacid Force Boys
High School Warriors
Super Mammon
Blue Berries
ManOverBoard
Martian Armor
Ultimate Rayzen
Get Your Ray Game On
Rubby Sunshine
Oope! Orieos
Loud Of The Rims
Big League Choo
Awesome New York Yankees
Get Pitch Or Die Trying
Colon Problems
Honey Nut Ikaros
Beat D Price
The BaseTender
Flaming Gloves
Dreamland Heroes
Clutch Catchers
The Notorious Ballers
One Shortstop
Double Stuff Orioles
Mary Wily Mo Round
Yankees Fantasy Baseball Team Names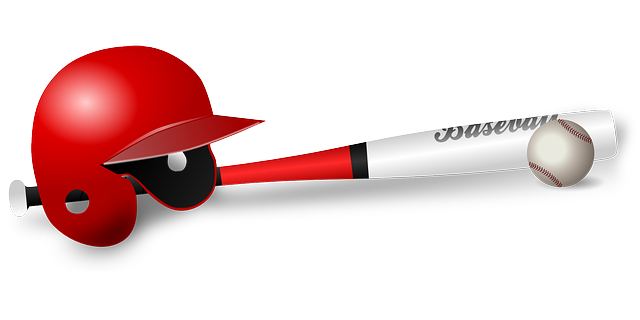 When it comes to baseball championships, the Yankees got it. By 2022, the New York Yankees have got 27 world series championships. Get inspiration from the legends below:
New York Baseball Giants
Yin Yang Yankess
The Bad Yankees
World Series Champs
Mantle Pieces
Cold Cream Batters
New York Hicks
Cole Hearted
Yank Bank
Yank Robbers
Null & Voit
Aroldis Royce
The Gleyber Union
Funky Bunch Snap
Trevor Ending Story
Pujols Labor Day Sale
LeGhosts In LeMachine
Stanton Island
Pico Da Gallo
The Judgement Day
Montgomery-Wade
Ice Cold Cole
Mets Got No Sweats
Gallo Vinyards
Stantons Of Fun
Cereal Ceremony
Stanton Ceremony
Di Maggik O
The Judge Chambers
Why Judge Me?
Get Me Da Judge
Gittery Jeter
I Stan Alone
Jeet Canons
Jeters Always Win
In Da Klub
Kenny Powers Posse Stop
Big Choo Balls
Mr. Maggiko
Fiery Feet
Chubby Hubby
Brittony Spears
Asteroids
High On Winning
Best Fantasy Baseball Team Names for 2022
The 2022 MLB season was a firecracker and brought a smile to our faces. Here are some fantastic fantasy baseball team names in 2022:
Killer Sharks
Gambit Kings
Trouble Shooters
You Up Or Down?
Mega Ventilators
Grammy Champions
Betts Slugs
Jocking Joes
Killer Bees
Never Happy Endings
Killer Bunny
Biggo Sticks
Lying Cheeks
Lords Of The Pitch
Rays Bannon
Slug-ish Snails
Ryu Ready
Cosmic Giants
The Medterrians
Frantic Polar Bears
Feels Like Mars
Back Of The Pitch
Pitch Please
Runnin Rico
Brooklyn Dodgers
Final Fantasy Team Name
Movie-Inspired Fantasy Baseball Team Names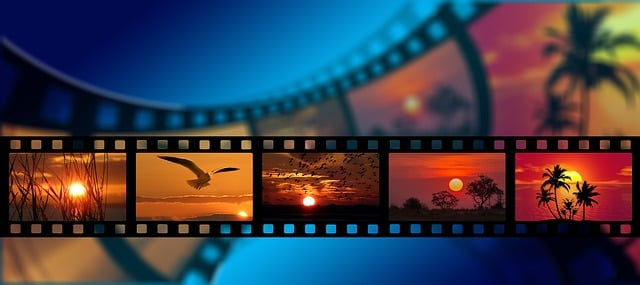 Do you enjoy baseball movies? We've had an eyeful of amazing ones like "The Rookie" and "Fever Pitch." Plus, we've picked the best ideas from them to inspire your fantasy baseball draft. Fast forward to the list below:
The 42 Squad
Sir Sandlot
Major League Ballers
Mr. 3000 Shots
Cobbs In Da Club
Everyone Issa Hero
Million Dollar Arm
61 Pitches
Da Pitch Perfect Game
Da Scout
Big Ed
The Undrafted Legends
Night Game Balls
Stealing Homerun
Favorite American Pasttime
The Battered Bastards Of Baseball
Chasing 3000 Wins
Mr. Destiny
Balls Up For Grabs
The PhenomEnom Ballers
Long Gone Gamers
Little Mickey
Walk Off Homers
Chris Berman Sucks
Thunder Tiger Town
Battle Angels Infield
Cool Kids From Cleveland
Everybody Wants 2 Win
Talent Of Da Game
Natural Ballers
Back Benchwarmers
Sugar Boys
Rookies OF Da Year
For The Love Of D Game
The Big Leaguers
Sterling Yankees
The Ultimate Scout
Bad News Bears
Let's Head Home
Clever Baseball Fantasy Team Names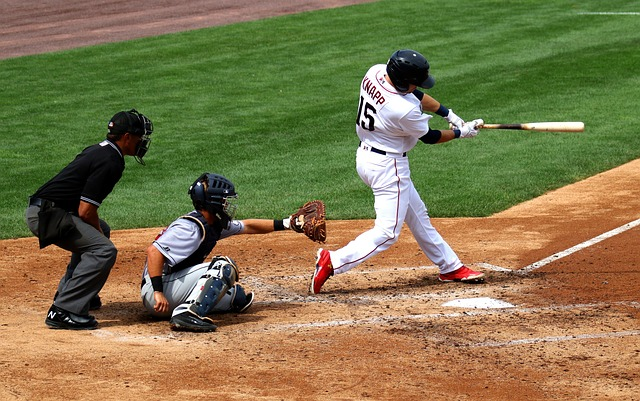 Lift your team spirit and get your swag on with clever names. Be the Babe Ruth of fantasy sports with these team names:
Troy Story
Wrigley Blue Ivy
Captain Cracker Jack
Below Da Mendoza Line
Dr. Strange Glove
Rapid Rally Monkeys
Bazooka Boys
Punchy Judy
Worm Mongers
Southern Southpaws
Bluffed Gloves
Talkin Baseball
Summer Boys
Dream Finders
Kinsler's Pitch
Guns & Rosario
Da Bryce Iss Right
Death Row
The X Men
Fielders N Insiders
The Bogeymen
Da Bichette Is Back
Mahle Rats
Hamilton High Dive Stick
A Few Fowlers
Cooking Gast
Hornest Hockey
Midage Magic
Lux & Load
Solar Storm
Bad Boyz Furever
Bent Balls
The Aaron Hill
Eaton Disorder
Miggy Mouse Club
Mud In A Blanket
Kluber Lang
Bop Daddy
King Kong
Wild Oatis
Posey Magnets Everyday
Huge Jaso
Bad Montero
Blurred Outfield Lines
We Votto Focus
Way Over Yonder
Smoak Screen
Tuf Riders
Borbon Shot
Houck Of Gucci
Cool Fantasy Baseball Team Names
Keep your fantasy team frosty with some cool name ideas. This attracts more eyes to your team and can cheer you to do better. Here's a sweet, cool list of fantasy baseball team names:
San Diego Rotisserie Chickens
D Zen Cohen
JoeGallos
Time Bandits
Rico Suarez
Junior Jays
Super Manoah
Da Rich Get Stitched
Vladdie Island
Mother's Father Determines
The Vladiators
Grandemic
Covidiots
The Pand Lot
Justin Ventilator
Hot Pocket Corner
Lettuce Intolerant
The Olive Garland
Big League Chew Pacabras
Gearrin Up
Kratz Test Dummies
Newark Peppers
Ohio Spiders
Michigan Batters
Gin Drinkers
Latos Shooters
Da Bosch Boss
Blurred Foul Lines
Stockings & Spats
Lolly Rangers
Grandpa Hammer
Hankin Hammer
Louisville Sluggers Brett Lawrie
Troutstanding
Vanilla Ice
Krabby Baby
Wander Vision
King Of The South
Where's Your Vladdy?
Upton Girl
Balls Ichiro
Choo Talkin
First Bour War Pitches
Blue Juniors
Rockford Peaches
1900s Ballers
Dirty Bunts
Classic Fantasy Baseball Team Names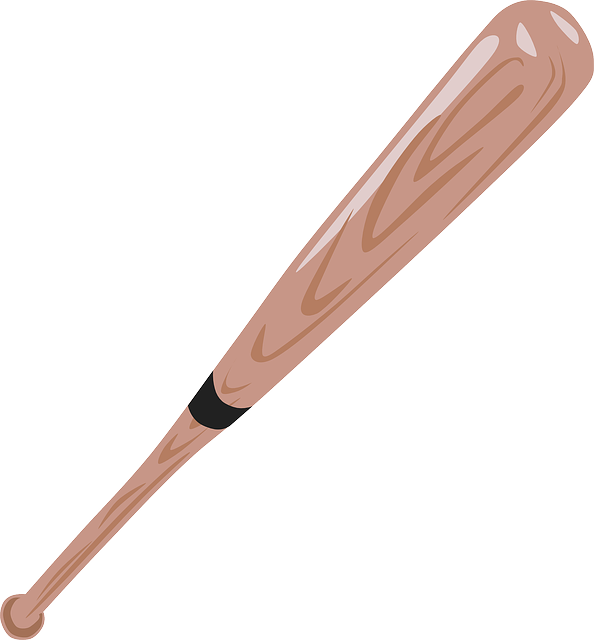 Classic fantasy baseball names make your team unique. Show who's boss with this classic fantasy baseball team name:
Killer's Row
Bryce Is Always Right
Let Play Gun
Da Baby Bombers
A Hill Of Cole
Pico De Gallo
Trea Burner
Freeman's Land
Gold As Schmidt
Sho Me D Money
It's Sho Time
Don't Trout Back
Baddest Trouters
New Bryce Baby
Ice On Bryce
Shark Nado
Billy May Hays
Duda Asides
Miiggy Azalea
Kill A Marlon Bird
Cool Hand Lucroy
Kinsler's List
Talkin' Baseball
The Planned Plot
VacciAgents
Airborne Warriors
Corona Pirates
The Quarantino
Red Basers
In Didi Did
Best fantasy baseball team names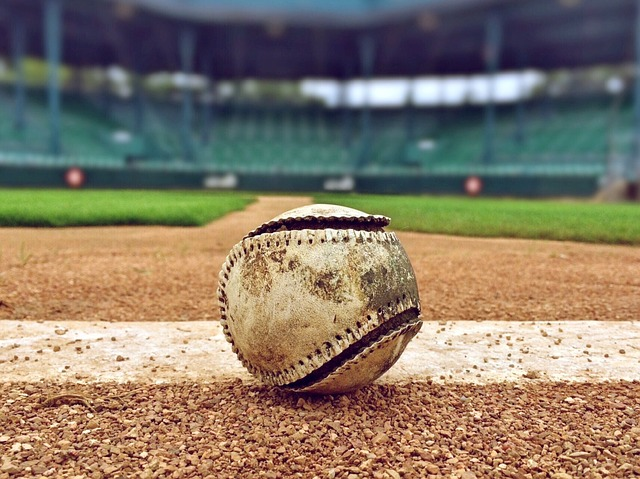 We know the best baseball teams have a gallery of trophies. Plus, they also have the best team names. Here are some ideas to create the best fantasy baseball team name:
Funky Cold Molina
Men Of Steal
ManBearPlug
Salvation Army
Pain Springers
Mike Lamb Senators
Dancing Escobar
Black Moustache
Disc Joc CIty
Grateful Dead-Sox
The Mookie Way
Grossman Four Balls
Smoak Cock Watch
Louis Cardinals
Toronto Blue Jays
York Yankees Tulowindow Tulowall
VORP Speed
The Ottman Empire
They Golden Boys
Big Brown Bears
Salvy Genius
No Way Jose
Rose & Joses
Angry Hamsters
Los Angeles Dodgers
Punch And Judy
Star Wars
Ultimate Fantasy Players
Well Kemp Bush
The Lonely Champs
North Korrea
The Tarzans
Walk Off Homers Love
Destroyer Of Worlds
Fresh Prince Underdogs Lincecum
Shirley Bleacher Bums Agents
Other Awesome Baseball Fantasy Team Names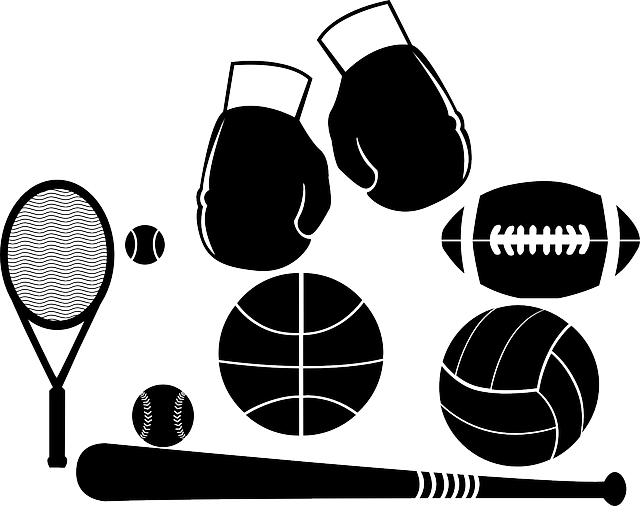 Still need more ideas to build a world-class baseball team? Check the list below:
The League Of Extra Ordinary Gentlemen
RoboCops
The Beleagured
Union Of Ten Wise Men
Big Brain Truse
Gold Sluggers
Fantasy Fielders
Diamond Hunters
Silver Age Ballers
Glorious Day
Babe Ruthless
Lord Of The Rings
Lester We Forget
Bad Jesters
Rizzo & Isles
Barry Bonds
Can's Stan This
Cy Young Boys
Rough Randys
Bonus For Honus
Boston's Big Ted
Mike Schmidt Did It
Powerful Pujols
James Foxxy Warriors
Big Mel Ottis
Glover Grover
Red Rod Carews
Stanton Waterway
Rookie Monsters
Place Your Bets
Go Hard Or Go Home
Let's Clay For Fun
Clayton's Jars
Big Betters
Life's A Bet
Bethesada
Ring My Bellinger
Donaldson Trump
Schewed Batting Bats
Southern Hammers
No Fantasy Name Allowed
We Beat Your Favorite Team
Pujols Grand Theft Votto
Bag Of Thorns
Better Call Paul
The Kind Fairy
Macho Men
Young De Joung
99 Problems, Pitch Ain't One
Old Schoolers
Fun Facts About Baseball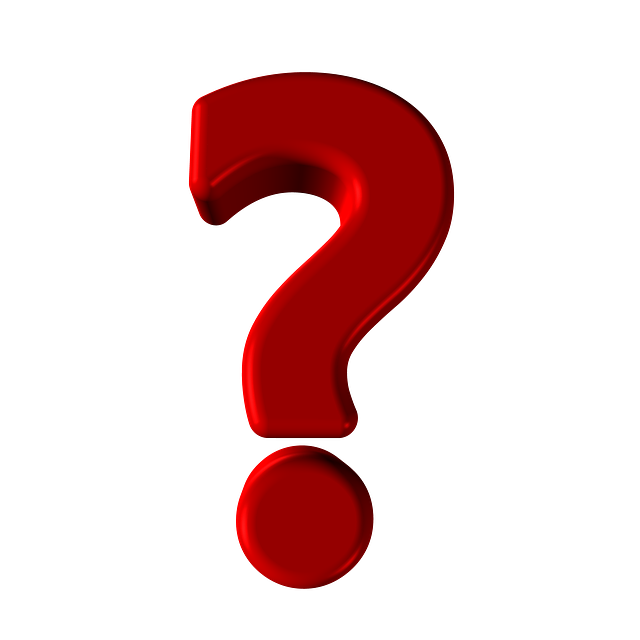 Want to sound like a baseball nerd amidst your fantasy baseball league rivals? Here are some fun facts about baseball:
Cincinnati Red Stockings is the first MLB team
Hank Aaron, aka Hammerin Hank, battered close to 2,300 runs
Fenway Park, situated in Boston, has the small seating capacity
Dodger Stadium, located in LA, has the largest seating capacity
Connie Mack, a pro baseball manager, managed the most wins
With a net worth of $300 million, Alex Rodrguez is the wealthiest baseball player of all time
The longest MLB game spanned eight hours and six minutes
New York Yankees is the first baseball team to wear numbered Jerseys
The lowest number of people at a baseball game is 347
Cooperstown is another name for The National Baseball Hall of Fame
Baseball players in the minor league make no salary
In 2010, the fastest baseball pitch was recorded. It hit 105.1 MPH
Henry Chadwick is known as the "Father of Baseball."
The National Baseball Hall of fame was established in 1963
The most expensive baseball card features Honus Wagner
The only player to get hits for two teams in one day is Joel Youngblood
All baseball fields share specific features
Pitchers can be reliefs or starters
The field general of defense is another name for the catcher
The position of the catcher requires quick feet and hands
The first baseman focuses squarely on catching throws
The second baseman positions at the middle of the infield
Another name for the third baseman is the "hot corner."
Shortstops need strong arms
Record shows that the first baseball cap is made of straw
It's required of major league players to wear helmets with at least one earflap
Baseball cards reached their peak in the 1990s
Cal Ripken Jr has the historical record of the most consecutive MLB games played
How Do I Choose A Fantasy Baseball Team Name?
Have some creative ideas for your fantasy baseball team names? You can make them perfect and bring them to life with some amazing tips.
Here are some tips that can help:
Brainstorm and list out your ideas. Collaborate with your team members to generate ideas for your team name. Also, you can gain inspiration from your favorite baseball teams.
Play with words. Be flexible and play with words to generate a catchy name. Consider acronyms for short, meaningful names.
Narrow down. Review your list and eliminate names that don't fit nicely with your desired baseball team name.
Keep it short and simple. Fans like catchy names that are easy to pronounce. Avoid difficult words, ensuring kids can easily pronounce your baseball team name.
Pick a name that conveys meaning. Let your team name carry a message that resonates with fans. For instance, Alaska Golden Warriors is a good team name. Alaska is known for gold mining, and this resonates with its natives.
FAQs
Here are some frequently asked questions about baseball fantasy teams:
How many players can a baseball team have?
A team's capacity depends on the type of roster. An MLB team can have a 26-man roster or an expanded roster of 40 players.
What's the main objective of baseball?
The goal of baseball is to score more runs above your rivals.
What's another name for baseball?
Baseball is commonly called "America's Pastime."
What are funny fantasy baseball team names?
Here are some fantasy baseball names that you'll find funny: Mad About You, Cease & Desist, Ketchup Can.
What are good baseball team names?
Here are some good baseball team names: Smalls Killers, Ryu Jays, The Queens Gambit, Troutliers, and BasebAll or Nothing.
What are clever team names?
Some clever team names for baseball are Untouchables, Superlatives, Spark Plugs, Deadly Exclusives, and Live Wire.