500+ Great Beer Pong Team Names for An Awesome Beer Pong Game‍
Written by: Hrishikesh Pardeshi, Founder at Flexiple, buildd & Remote Tools.
Last updated: May 17, 2023
You should learn some cool beer pong team names if you enjoy parties or hangouts. Why? Beer pong is the life of most parties, and a cool team name can drive you to win the game.
I know creating the perfect beer pong team name is challenging. I frowned on this while hanging out with friends back in college. But coming up with a team name should be as fun as playing beer pong.
With lots of games won and lost over the years, I've cool naming ideas to help you out. What's more, I researched the web to create great lists of funny, clever, cool, unique, and good names for enjoyable beer pong games.
Grab a party cup as we wind down to X awesome beer pong team names.
TLDR
Do you need some beer pong team names ASAP? Check this sweet cheat sheet:
Big Pong Theory
Ding Dong Ping Pong
King Pong
Drop Shots
Bad Beer Drinkers
Best Beer Pong Team Names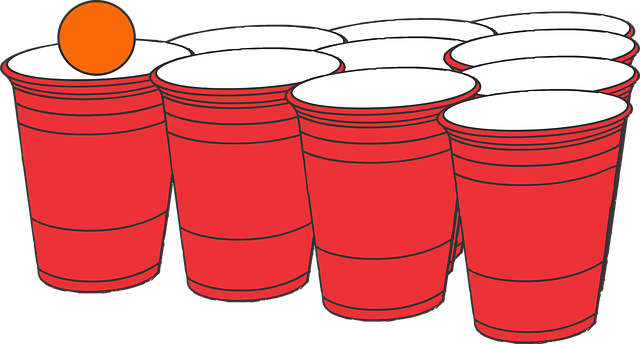 Can you port the ball into the cup like Hawkeye? If you're the hot shot of the game, then your team needs the best name. Here's a list to help out:
Bad Beers
King Pong
Beer Devils
Beer It On
Intoxicated Lovers
BeerMuda Triangle
Waxed Balls
Rim Jobs
Balls Deep
Beer Knuckles
High Beer Pressure
Pong Tang
Everybody Sippin'
The Carbonators
Beerly Legal
Shake & Bake
Team Chug
Bad Breath Drinkers
Sticky Balls
No Pong Intended
Beer With Me
Grizzly Beer
Chug Jugs
Boozers Ain't Losers
Trick & Treat
Ball Tossers
Playing While Drunk
Too Drunk To Toss
Drunken Masters
Gang Of Drinkers
Pong My Rider
The Beer Barons
Team Drunk Eyes
Beerkats
Buzzerkers
Titanium Liver
Raging Alcoholics
Chicks With Beers
Know It Ales
Beer Brothers
Three Sheets
Team Shameless
Designated Drinkers
Beer Drums
The Bartenders
The Ponginators
Spiked Punch
Beers On Me
You Booze, You Snooze
Ping Pong Ninjas
Fly Girls
Beast Of Bourbon
Funky Drunks
Swat Team
Double Bag
Beer Thongs
Betty Fords

Beer Pong Team Names Generator

Click the button to generate a name:
Beer Olympics Team Names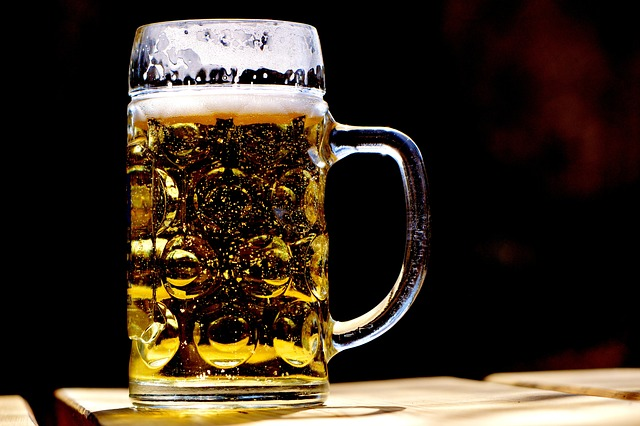 Want to get fiercely competitive and go on a hot winning streak? Let the Olympics inspire you for awesome ping pong team names. Check this list:
Beer Python
Zero Risk
Victory Achievers
Alcohol Champions
Crazy Men Of Beer Pong
Extreme Drinkers
The Drunkards' Legacy
Victory Elites
Beer Bosses
Pong Genius
Top Pong Gang
Bad Gals
Beer Saints
Duel Shot
Party Cup Champions
Piston Broke
Beers & Tears
Drink To Forget
Cup Switchers
Blacked Out
Here For Beers
Cowbelles
Bottoms Up
Party Cup Commandoes
Crews That Brew
Served With Ice
Bottle Finishers
Two Oddballs
Avoid D Void
Gin & Cups
Party Starters
Meow Burgers
The Crew Screw You
Hell Raisers
Soggy Balls
Table Dominators
Lush Puppies
Dead Liver Society
Mega Cups
The Team To Beat
Alcohol Ninjas
Southern Discomfort
Shoot Like Kobe
Absolute Booze
Quick Ballers
The Chug-gers
Deathpong
The Chosen One
The Titanics
Sorry For Balling
Right Or Pong
Fill Em' Up
Drinking Culture
Spoiled Oysters
Thirsty Playerz
Classy Commanders
Beasts Of Bourbon
Funny beer pong team names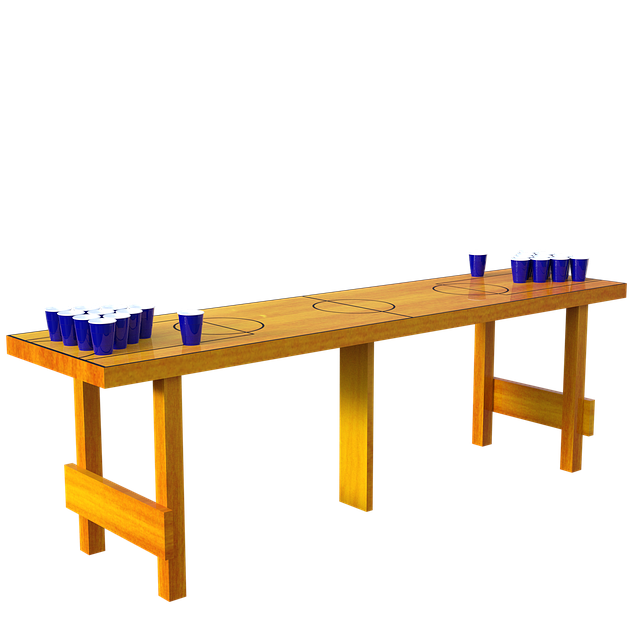 Beer pong could get intense quickly. But you can calm the tempo, making it fun with some funny beer team names. Here are some hilarious names for the beer team:
Ding Dong Ping Pong
Beerly Alive
You Got Swatted
No Pukers Allowed
Kim Pong-un
Pint Up Frustration
Double Shoutz
Beers With Peers
Beerack Obama
Fear The Beer
Super Splash Bros
Dunk The Pong
After Work Shots
Game Night Ballers
Six Pack Attacks
Captain Small Balls
Cup & Cupper
Pong Alert
Great Donkey Pong
Stagger With Swagger
The Dozing Drunks
Pour Another One
Talk Is Cheap
Dead Liver Society
Drunken Warriors
Game Changers
Beer-Vengers
The Brewfruits
Sober Cobras
Shameless Throwers
Party Rockers
You're Brew-tiful
Pong Masters
Flaming Ping Pong
The Chasers
Cocktail Club
Drinking Mates
Refillers
Vodka Mamas
Beer Hours
Bar Hunters
Beers & Tacos
Emergency Drinkers
Beers In Bars
Pantry Gang
Thirsty Crew
Bus Drivers
WineHoused
Raising The Bars
Polar Beer
Pinky Beer
Brews On First
Yager Bombers
Chug Loads
Big Pong Theory
Balls Of Fury
Game Of Pongs
Lord Of The Pongs
Beer Goggles
Badass Beer Pong Team Names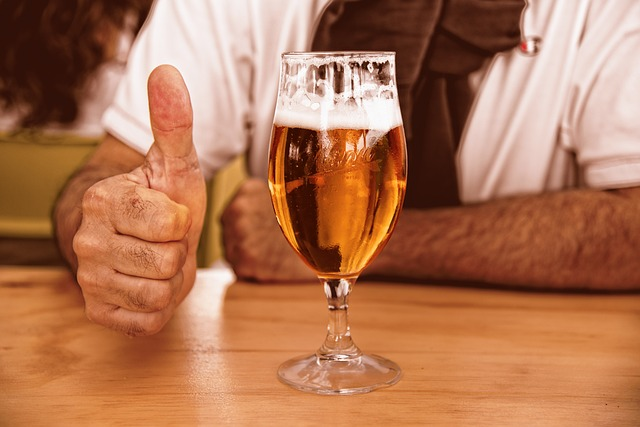 A badass beer team takes their rivals down in one shot. They've also got some crazy team name ideas. Be kickass with these badass beer drinking team names:
Net Gain
Black Beers
Fearless Winners
Beer Garden
The Bad Brew Crew
Adrenaline Angels
Willy Got Silly
The Walking Drunk
Married Alcoholics
Barristers In The Bar
Chugg Norris
Limitless Drinkers
Drunken Survivors
Team Blitzkrieg
Pong Heroes
The Winning Division
Bars In Mars
The Brewmasters
Booze Priorities
Beer Conquerors
Snake Eyes
Booze Eyes
Victory Enforcers
Bad Beer Drinkers
Kill Shots
Game Butchers
Top Dogs
Drinking Machines
Round Takers
Blazing Brews
Saved My Beers
Beer Pong Ghouls
Cosmic Drinkers
Southern Beers
Chicago Beers
Red Booze Reindeers
Beery Christmas
Lonely Santa
Santa Pong
Beer Flagger
Holiday Cups
Bad News Beers
Gins And Topics
Gins Got My Chins
Lemonade Liquor
Intoxicating Liquid
Bad Riders
Crazy Drinkers
Valor & Liquor
Drop Shots
Egg Toss
Alco HoliChiks
Dynamic Drinkers
Pong Warriors
Professional Drunks
Boys Beer Pong Team Names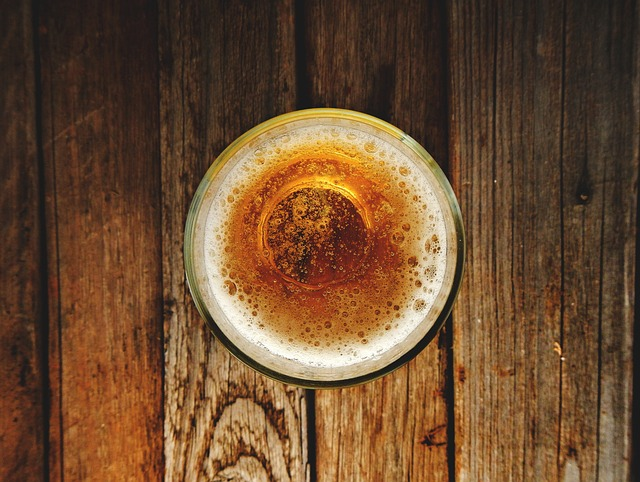 Are you and the boys looking to take your opponent "balls down"? Then, you need a bad boy beer pong team name. Check out this list to show them you've got balls in the game:
Ben Wa Balls
Beer Guys
Men Came 2 Ball
The Alcholic Doors
Bud Wise Men
Gold Beard Men
Star Boys
Dukes Of Vodka
Beer Pong Ballers
The Pint Downers
Peter Pong Boys
Fathers Of The Brew
The Bounce Bros
Iron Men
Men Love Chugging
The Liquor Buddies
The Dirty Downers
Men Came For Booze
Voodoo & Vodka
Red Beer-eds Men
Mighty Men
James Pong
Bubbly Boys
Drunk Frat Boys
Super Splash Bros
Team Hangover
The Beer Hot Dogs
Boys Becoming Bros
The Flaming Moes
Winston's Whisky
Dead Drunk Dudes
Beer Me Bro
Homer's Duff Beer
The Hangover Guys
Dead Liver Society
Beer Pong Legends
Karate Throws
Drunks Don't Drive
Best Drinking Buddies
Do Me A Flavour
Soldier Boys
Happy Fellas
Boys & Cups
Sir Pong-A-Lot
The Trey Pongz
Incorrigible
Marvelous Mermaids
Night Capriatis
The B Pong Gang
Looking To Score
Late Party Buddies
Best Pong Song
Potato & Lactose
Discoholics
Pong To Perfection
The Moonshiners
Beer Nuts
Girls Beer Pong Team Names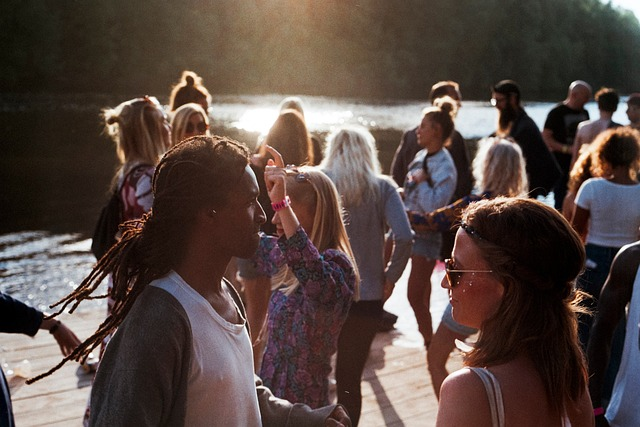 Girls play beer pong and need strong team names to show their forte. They've different fantastic playing styles like the bounce, laser, and arc shot.
Here are cool girls ping pong team names:
Battle Angels
Hello Kitty
Drunk Ping Pong Beers
Call Of Beauty
She Beer
50 Shades Of Sassy
Babes & Beers
The Brew Sisters
Charlie's Babies
Brew N Brass
Bad Barbies
We Chug Loads
Beer Pong Mad Girls
Beerister
My Lil Pongy
Brewer's Daughters
Cups For Chugs
Looking For Balls
Wrecking Balls
Beer Chicks
Drunken Wives
Balls & Dolls
Furious Drinkers
Lipstick & Liquor
Party Smashers
Party Freaks
Chick Commanders
Rugged Riders
Re-rack Attack
Ball Busters
Drunken Clams
Beer Pong Queen
Betty D Beer Slayer
Ball Cuppers
Weeknight Girls
Chugging Chicks
Wine Pong Champs
Alco HoliChicks
The Bravados
The Dixie Chicks
Beers On Heels
Just Queen Things
The Bean Flickers
The Desperate Housewives
Dress 2 Kill
Team Swetness
Hops Scotch
Beer Touch
Pong Blondes
Sharp Shooters
Women Who Run The Bar
Fire Crotch
Crush Sip Scotch
Deceiving Looks
Cannon Balls
Oyster Ditches
She-Mullets
Drinking Team Names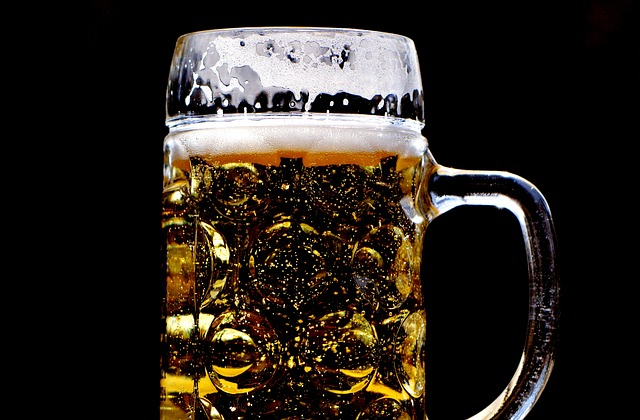 You should pick a drinking team name if you want the booze to help you hit bullseye. Here's a list to get started:
Dragonball Z
Cheech & Pong
Spiked Punchers
Rimmer Brothers
Piston Broke
TNT Nation
Classy Comrades
Scared Balls
Beer Pong Champs
Travelling Drunks
The Viet Pongs
Blacked Out Drunks
Last Orders
Beer Burrp
D Plastered Penguins
Bad Betty Fords
The Drunken Sailors
Red Hot Shot
Bottle On Uncles
The Great Drunks
Pong You Very Much
Double Shotz
Team Hydro
The Refillers
The Chasers
The Guzzle Guys
Glass Breakers
Pitch Perfecters
Cocktail Club
Beers On Break
Drink 911
After Work Shots
Flaming Tongues
Captain Jack
Beer Hours
Bar Beer-ers
Thirst Quenchers
Vodka Mamas
Wine & Whisky
Gladiators' Gin
The Regulars
VIP Pong Players
Daily Drinkers
Martini Misters
Team Jagermeister
The Alcoholocaust
Gin Diesel
Pong Armstrong
Playful Pong Pandas
Fuzzy Booze
Iceoholics
The Teabaggers
Liver Let Live
Wet Balls
Total Pongage
Full Of Stimulus
Clever Beer Pong Team Names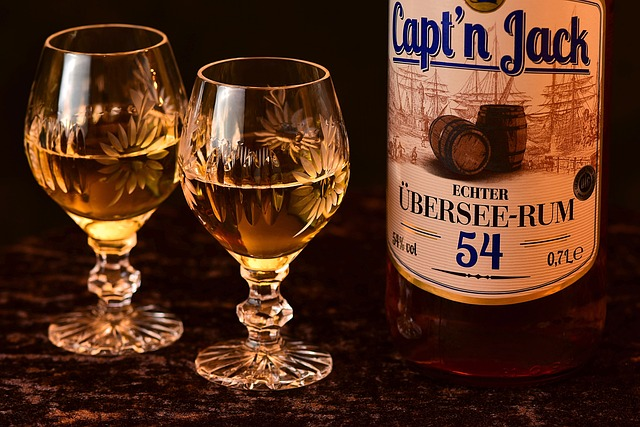 A clever beer pong team name shows you've got some tricks up your sleeves. Show your wit with these creative beer pong team names:
Hydrated Alcoholics
The Titanics
Smarty Pints
Shaolin Pong
Pint Up Frustration
Reservoir Grogs
No Pong, No Gain
Beer Bottle Lifters
Big Balls Wet
Beerack Oponga
Pong Pu Pandas
Pongzilla
Shy Bombers
Harry Ponger
Absolute Booze
Team Kobeer Bryant
Friend Zone
Team LePong Hames
Beer Blood Brothers
The Grownups
Amber Eyes
Quick Gulpers
Fast Fingers
Smart Shooters
Plastic Cups
Cup Troopers
Fearless Beers
One Round Bangers
Pro Chuggers
Genius Gin Gulpers
Drink Like Shaq
Beer Finders
Infinity And B Pong
Aunt Flow
Long Pong River
Ham Wallet
Clap And Chug
Teetotallers
The Ponginators
Drinking Culture
Best Drinking Games
Beer Raiders
Scoregasms
Bottle Finishers
Rim Riders
Cosmic Chuggers
Adorable Wrinkles
Right On Pong
Squish Mittens
Sudsy Balls
Patriotic Drinkers
Drum Barrels
Runnin' Impaired
A Tale Of Pong
Bar Flies
Good Beer Pong Team Names
A good name beer pong team name can lift your team spirit. Check this list out for some good name ideas:
Pretty Kitty
Gin Grey
Designated Drunkards
Dual Shots
Tiny Balls
Beer Princesses
Bad Beer Beats
Dodging Alcoholics
The Beers Sheningans
The 12 Path
Drink Till Dwan
Starlight Excess
Cold Beers
Road Drinkers
Hole Dominators
Drink To Remember
Lethan When Drunk
Ponged On
Babes Got Beered
Boo & Booze
Sharp Thongs
Dunkin' Drunken Misters
Cold Boozers
Midnight Party Craze
Booze Don't Lie
Sexy Beer Chuggers
Would Run For Rum
Get Smashed
Last Orders
2 Infinity And B Pong
Naughty Buddies
Booze On Repeat
Drink Spike Drink
Cold Lovers
PowerPuff Pong
Drinkers Reborn
Uncle Brew
Couple's CUp
Cougar & Cub
Opposite Attracts
The A Team Beer Pong
Spaghetti And Meatball
Triple A Drinkers
Spiked Personalities
Sassy Soulmates
Brothers In Beers
No Driving Tonight
Chicka Beer Pong
Beers No Pong
Double Trouble
Beer View Mirrors
Other Awesome Beer Pong Team Names
This section delivers other awesome names for your team. It includes unique, cool, catchy, badass, and even Christmas beer pong team names.
Check this list:
Beer Fine Whine
Drinking For Pleasure
Beers Hot Dogs
Best Drinking Beer Team
Top Beer Companies
Peanut Butter Drinkers
Striking When Drinking
Moonlight Riders
Dats My Pong
Stop Miller Time
Pong Goda
Pong Pals
Jabba D Cup
Chocolate Liquor
The Pongrels
Team Hydro
TNT
Table Mancers
Chugs On Target
Burning Throats
Ballsy Game
Choking Hazard
Two Drunks Down
The Outsiders
5 Steps to Name Your Beer Pong Team
Do you have a creative team name idea for your next beer pong game? You should try these tips to bring them to life:
Pick a verbal name that's short and easy to remember
Discuss the name idea with friends
Get feedback and incorporate them into creating a cool name
Fun Fact About Beer Pong
Here are five fun facts about beer pong team names:
In 2013, Beer Pong became Las Vegas's official sport
Beer Pong has a pro league
Beer Pong has official rules & regulations
In 1979, the name "Beer Pong" was first publicly used
People can play beer pong even without beer