Funny Team Names For Work: 400+ Great Ideas for a Productive Day‍
Written by: Hrishikesh Pardeshi, Founder at Flexiple, buildd & Remote Tools.
Last updated: May 09, 2023
Looking for funny work team names? You're in the right place!
Work team names are titles work group members use for productive teamwork. They build team spirit and command respect from employees in other departments.
However, choosing the perfect work team name could take time and effort. You might seek a cool name for recreational activities or professional tags for long-term projects.
I understand that each work condition requires a unique team name. I provide lists of great work team names to help you hit your team goals.
Tag along as we review great lists of creative, catchy, cool, unique, good, one-word, powerful, and professional team names.
TLDR
Want some creative work team names ASAP? Check this sweet cheat sheet:
Power Seekers
Qualifying Leaders
Raider Squads
Old Timers
Incognito
<
Creative Team Names for Work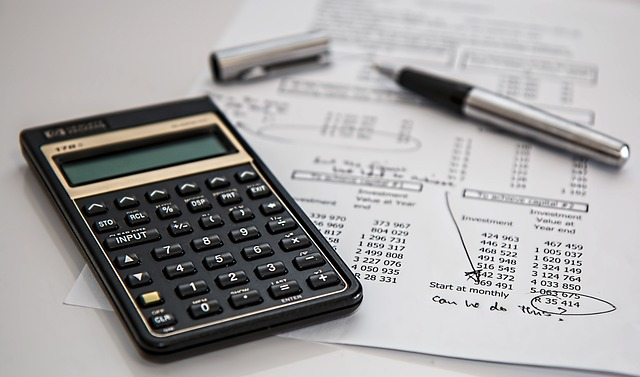 Creative team names build collaboration and productivity. You can use them for short-term activities or longer projects.
Here are some examples of creative workgroup names:
Mind Breakers
Angry Nerds
Quota Breakers
Dynamic Energy
Fearless Achievers
Brainy Buddies
Star Shooters
Hunt & Peckers
The Sensei
Keyboard Crackers
Amazing Giants
The Mavericks
Big Brains
Team Think Big
The Unstoppables
Paper Pushers
Fast Workers
Business Preachers
The Marketing Lab
The Spartans
Just Do It
Boss Bunch
High Voltage
Storm Makers
The Chosen Ones
High Fliers
Heart Warmers
Spiked Punch
Money Makers
Admins Cusp
Mind On Matter
Diva Drive
Quest Pirates
The Autocrats
Team Prometheus
The Spectacles
Chaser Express
The Go Getters
Duty, Honor, Work
Lions Pride
Miracle Workers
Greedy Foodies
The Perfect Mix
Ker-Pow
Fast N Furious
Big Cheeses
Keyboard Warriors
Star Blazers
The Fixers
Awesome Admins
Funny Team Names Generator
Click the button to generate a name:
Cool Team Names for Work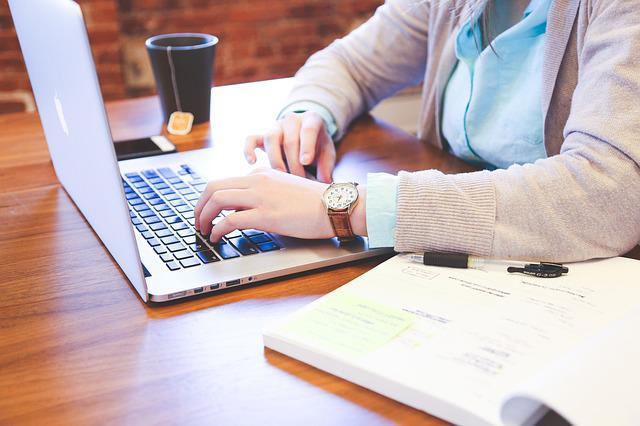 Want to be the cool cat at work and get lots of attention? You should consider a cool team concept to show your swag.
Check this list:
Forever Won
All For The Win
Team Florida
Weekend Warriors
Avalanche Avengers
Toon Squad
Win-Win Scenario
Cool Runners
Swag Dispensers
Ultimate Champions
Powers Up
365 Days Winners
All For The Team
Bright Reds
We Got Swag
We Will Bash You
Cool Old School
The Whistleblowers
Awesome VIP
Mission Possible
Master Minds
The Trailblazers
Work O Clock
Barely Managing
League Of Extraordinary Winners
Homerun Hitters
Looking Legal
Panic Monsters
Spoiler Alert
Might Ducks
Minimum Wagers
Office Desk Philosophers
The Turf Burns
The Commanders
Cool Soundtrack
Talen Pool
Innovation Gurus
Code Warriors
The Beat Poets
Caveman Lawyers
Big Wang Theory
Power Mongers
Team Dynamic
Soaring Eagles
Peak Performers
Master Chiefs
The Over Sleepers
Product Masters
Books R Us
Priceless Brains
Power Explosion
Catchy Team Names for Work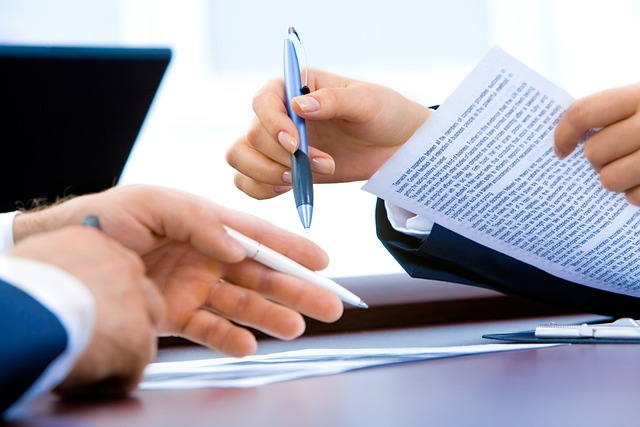 Catchy team names get everyone's attention in one call. It's cool, attractive, and everything in between.
Here are some attractive team names:
Gravity Minds
Cross trainers
One Of A Kind
Change Agents
Expert Policies
Marketing Magic
Divine Developers
Dreadful Dragons
Empty Coffee Cups
Corporate Kings
Figuring Figures
The Big Kahunas
Medicine Men
Justice League
P2P Preachers
The Figureheads
Nextgen Heroes
Business Planners
The Mighty Mentors
Firm Logistics
Whiz Kids
Human Evangelists
Power Riot
The Rockin Edits
The Breezers
Kiss Ups
Cubicle Cuties
Bots Squashers
Command Controllers
Soul Panorama
Common Cents
Team Inspiration
Rogue Researchers
Funny Fliers
The Pioneers
Team Add Value
Elite Group
Geek Gurus
Technical Knockouts
Intelligence Builders
The A Team
Power Brokers
Caveman Lawyers
Visual Spectacle
Four Letter Word
The Captivators
Win Machines
Hash It Out
The Win Seekers
Credit Crunchers
Queen Bees
Unique Team Names for Work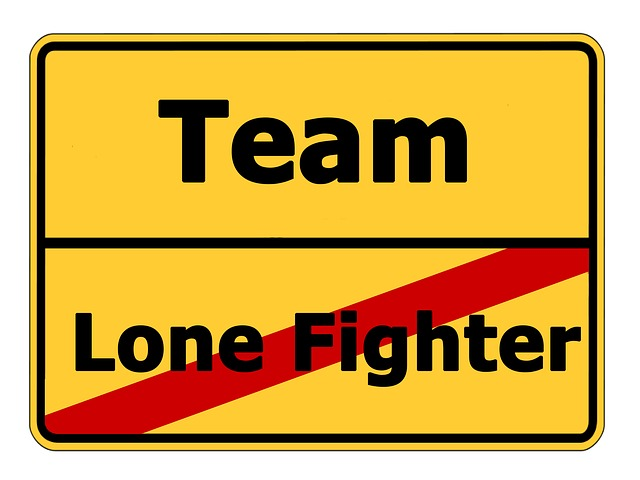 There's something special about unique teams. It could be their creativity or idea implementation process.
Whatever it is, here's a list of unique names to make your team stand out:
Sea Wolves
Team Caffeine
Telecommunity
The Rebooters
Fancy Freelancers
Awesome Dynamos
kool Gals
Crude Boys
The Bad Telecommuters
Risky Biscuits
Here For Jokes
Employees Of The Year
Professionals In Pajamas
Secret Code
Commotion In Promotion
Fast Zoomers
Brain Power Troopers
The Virtual Warriors
Cosmic Workers
Boots N Skierts
Backstreet Girls
The Taco Belles
50 Shade Of Work
The Rack Pack
Sour Patch Kids
The Great Gastly
The Rolling Phones
Supreme Workers
Pros At Work
Alternative Jurists
Math Magicians
The Testers
Never Overtime
Boss Mode
Cubicle Champions
The Ultra Scanners
Lunch Room Bandits
Down For Business
Dynamic Developers
Pay Day
Circuit Breakers
Bad Working Team
Fantastic Four
Kicking Assts
Grilling Developers
Corporate Crew
Nine Inch Snails
Bingo Wings
Google Geeks
Smarty Pints
Good Team Names for Work
Teams in a competitive environment require good team names to stand out. Here are some good business and sales team names:
925ers
Calculated Victory
Water Coolers
Lunch Break Lovers
Monday 2 Fri-yay
Office Champs
Hit Wonders
Free Thinkers
Risky Business
Future Billionaires
Boss Buddies
All Play & No Work
IT Talent
Virtual Workers
Team Buildd-ers
Win Or Snooze
Goated Champions
Twister Bliseters
Venture Angels
The Capitalists
Happy Hippos
Staff Contagion
Coffee Cravings
The Debt Collectors
Goal Catchers
Single Belles
Green Buck Brewers
Daring Dinos
Fast Talkers
Crocs That Rock
Fridge Ninjas
Pork Lovers
Manger Managers
Team TGIF
Team Innovation
Creative Juices
Bytes By Dre
Market Geeks
Reboot Rebels
Brain Train
Meme Librarians
JigSaw
Piece Of Cake
Angry Nerds
The Marauders
Sink Or Swim
Beacon Burners
Cash Cows
The Directors
Mandarin
One-Word Team Names for Work
Need a killer name that captures your team's goals in one-word? Here's the perfect list for you:
Contenders
Innovators
Forerunners
Tremendous
Explorers
Experts
Synchronizers
Upholders
Unbeaten
Legends
Allies
Dreamers
Avengers
Vanquishers
Commanders
Bosses
Fantastics
Marvelous
First-Class
MVPs
Creators
Disruptors
Thunders
Chargers
Defenders
Kickstarters
Hustlers
Whiz-Bang
Enforcers
Ultimate
Vanguard
Dauntless
Originators
Groundbreakers
Immortals
Strikers
Synergy
Rogues
Gladiators
Troubleshooters
Vigilantes
Lenders
Closers
Compounders
Greenbacks
Visionaries
Cookies
Swishers
Spammers
Royals
Titans
Indispensables
Snack-Attack
Mafia
Emperors
Horsepower
Blitz
Brigade
Stealth
Chaos
Armada
Pistols
Matrix
Trashers
Noobs
Jokers
Alliance
Cavalry
Vicioius
Paramounts
Firecracker
Anacondas
Lions
Monstars
Powerful Team Names for Work
Powerful teams get work done efficiently with great outcomes. Show your strength with these powerful work team names:
Team Wii Work Hard
Heavenly Instinct
Rustic Blooms
Mind Booglers
Three Crowns
Divine Angels
Cyclones
Brains In Barns
Judgement Makers
Passion Entrepreneurs
Detective Analysts
Team Ass
Team Easy Money
The Patriots
Double Trouble
Great Whites
Hammerheads
The Meteors
Digital Dream Team
B Team
Team Abc
Definitely Not Ceos
Professional Pirates
Fashionable Stars Call
Never Fail
Super Nerds
One Team One Goal
Calculative Crooks
Rough Necks
Bannermen
The Archons
Bridge Connect
Lovely Lovables
Making Waves
Nuts & Bolts
Baby Boomers
Blue Jays
Theory Of Perfection
The Longshots
Perfect Business
Impact Makers
Shakers & Movers
Smart Move makers
Best Practitioners
Hotline Hotties
Angry Monkeys
Boom Shaka Laka
Sugar Babies
Cake Addicts
Cranky Yankees
Sales Overload
Two Thumbs Up
Dirty Twenty
Data Wranglers
Sales Surgeons
Backroom Closers
Money Magnets
Sultan Of Sales
Professional Team Names for Work
Company professionals have valuable soft and technical skills to deliver impressive results. Show your team's got pros with ideas in this list:
Brain Drain Crew
Tax Season Survivors
The Hard Workers
Team Smart Workers
Browser Rousers
Bake My Day
TPS Reporters
Musty Mustard
Pork Prince
Forgot Password?
Error 404
Straight Outta Beta
Hungry Hunters
No More Debt
Idea Creators
Game Of Sales
Q1 Queens
Cool & Good
The Commissioners
Mayhem Madams
Spam Salvation
Deadly Dominators
Autobots
Cookie Rejectors
Final Hackover
Magenta Zen
Hackpacker Crusade
The Polarizers
Just Nerds
Net Surfers
Mechanical Hounds
Perfect Epic
Coder Thunder
Titanium Tenacity
Plugin Predators
Chill Splatters
Zip Breed
Prospect Purveyors
Go Brainers
Data Destroyers
Flow Riot
Skelter Heaven
Wired Polarity
Indigo Strum
Urban Grasp
Pith Nobility
Salvage Slayers
Calm Erudition
Whack Attack
Dishy Dudes
The Scorekeepers
Cat Herders
Bits Please
Rambling Masters
Wheeler Dealers
Kicking Assets
Funny Fliers
Bolt Heads
2 Cool 2 Quit
Win Tribe
Why Do You Need Work Team Names?
Employees may wonder, "what's the purpose of a work team name?" Creative names for work have several benefits. Here are four major ones:
Builds team spirit and motivation to achieve organizational goals
It creates a strong sense of belonging amongst team members
It boosts productivity by nurturing a collaborative environment
Builds strong identity when competing in intra-and inter-company challenges.
Fun Fact About The Workplace & Work Life
Here are 7 cool fun facts about the workplace and work life:
Leonardo Da Vinci is credit for writing the first resume
Monday is recorded to be the most common sick day
Friday are least likely to be sick says. Workers are happier on Fridays.
"Boss" is a Dutch word which means "Master."
"Employ" is a Latin word meaning "associate, enfold, involve."
Office chairs with wheels have an average travel distance of 12.5km per annum
A glimpse of green can improve employees' creativity
FAQ
Still, got some questions about the best work team names? Here are answers to the most frequently asked questions:
What are good work team names?
Good work team names include Fast Talkers, The Achievers, and The Brainiacs
What are catchy team names?
Examples of catchy and cool team names are Office Bandits, Chosen Warriors, and Brute Force
What are clever team names?
Some clever work team names include No Love-Love, The Dino-Sores, and Also-Rans