470+ Dodgeball Team Names That Make A Bang‍
Written by: Hrishikesh Pardeshi, Founder at Flexiple, buildd & Remote Tools.
Last updated: Apr 03, 2023
Are you searching for the right dodgeball team names? You're in the right place!
Dodgeball is a favorite game amongst youngsters and adults. I remember teaming up with friends after school hours to play dodgeball in green open fields.
And creating a good dodgeball team name spiked a winning team spirit. Finding the the right dodgeball team name could take time and effort.
So, I scanned the internet for great dodgeball team names. You'd find the right one for your team, whether you're a pro or amateur.
Tag along as we uncover awesome lists of dodgeball team names.
TLDR
Do you want dodgeball team names ASAP? Check this sweet cheat sheet:
Dodge City Dodgeball Dodgers
Las Vegas Police Department
Balls N Dolls
True Underdog Story
Balls Cutters
Clever Dodgeball Team Names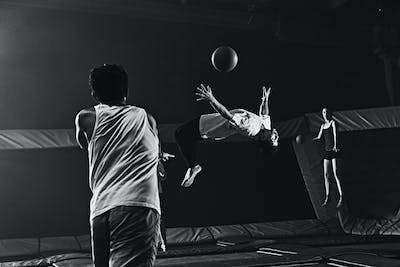 Do you have brilliant tactics for playing dodgeball? A clever team name tells opponents you've got something up your sleeves.
Here's a list of clever names for dodgeball teams:
Risky Ballness
Breaking Balls
Chuck Norris
Raging Shooters
Sitting Ducks
Can't Dodge This
Too Hot To Handle
Greatest Ball Of All Time
Dodge Federer
Canniballs
Electric Balls
Reservoir Dodge
Cannon Shooters
Hit For Brains
Salad Dodgers
Balls Royce
Ball Girls
Expendaballs
Old Dodgers
Rodger The Dodger
Ball Busters
Monster Balls
Party Throwers
Clown Punchers
Killer Shot
Artful Dodgers
Fire Balls
Dragon Ballz
White Knights
Mountain Snipers
One Direction Shooters
The "A" Team
Can't Beat This
Dodging Donuts
Cutie Pies
Candy Crushers
The Undertakers
Dodging Ducks
Snow Makers
The Dino Balls
Rib Breakers
Cunny Catchers
Orange Lemonades
The Apollos
Bad Minions
Cosmic Players
Star Shooters
Kung Fu Ballers
Demons & Dodgers
Dodge Dynasty
Dodge Thine Enemy
Danger Dodgers
Hit & Dodge
Balling Hearts
Dodgeball Team Names Generator
Click the button to generate a name:
Best Dodgeball Team Names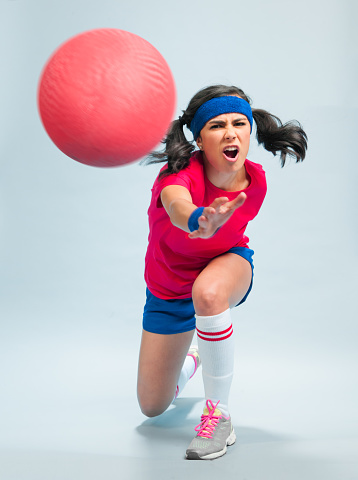 The best dodgeball teams are a class. Their "A" team has the best catchers, snipers, and throwers.
Here are some of the best dodgeball team names for you:
Dwayne Dodge-Son
Dip N Dive
Miss Me
Dead Ducks
Duck, Dodge, Chuck
Ducking Ducks
Laser Aimers
Perfect Snipers
Human Targets
The Top Dodge
The Underdodge
Average Joe
Lil Giants
Miami Sharks
Park City Hunters
Bring It On
Love Da Game
Hickory High Huskers
Detroit Tigers
Toon Squad
Monstars
Bad Benchwarmers
Best London Dodgers
Game Of Throws
Gotham Rogues
London Knights
Tornado Throws
Hot Diggy Dodge
The Dodge Darts
Dodgezilla
Mowing Machine
Seal Team Six
Donut Call List
The Bad Bears
Ninja Hurlers
Team Win Win
Texas Thunders
Dream Heroes
High Flyballers
Balled Eggz
Slow Reactors
Punk Balls
Kamikazes
Peeking Ducks
Beastie Balls
Hard-Mullets
Weekend Warriors
Dodge Challenger
Lucky Ducky
Dodger Ebert
Ballz To Men
Game Changers
Daffy Duckers
Swahili Wonder
Seal Team Six
The Chicken Invaders
Ball Scrappers
Cool Dodgeball Team Names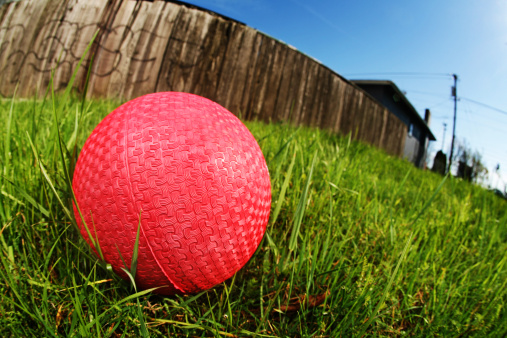 Stay cool and evade enemies' attacks with cool dodgeball team names. Here are some examples of cool team names:
Curve Balls
YoYo Catchers
Dodging Dolls
Flaming Shots
Ultimate Jager Bombers
The Sacred Southpaws
Nightwalkers
The Cool Spot
Aiming For The Stars
The Hypnotizers
Bad Ballz Bangers
Total Meltdown
Suicide Squad
The Squeeze Play
Broken Hearts
The Big Dippers
Fist Of Frustration
Furious Warriors
Deadly Takedown
Ball Doctors
Meatball & Pasta
Milkshake Cannon
The Betrayers
Soul Catchers
The Backboards
Glorious Balls
Sweet Hitters
Dancing Dodgers
Dodge Bulls
Ball Of Fame
Ballzinga
Balls Royce
Crotch Shots
Daj Mabal
Gelly Beans
Skillz That Killz
Artful Ballers
Rocky Raccoons
The Ebony Crows
EZ On Da Eyes
The Indication
False Alarms
Broken Bones
Money Bags
Night Ninjas
Ya Hoo!
Johnny Balls
Fresh Hustlers
Ball Of Duty
Ballistic Baller
Funny Dodgeball Team Names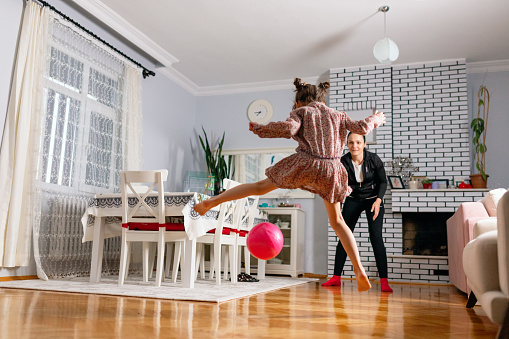 What's the best type of dodgeball? That's a Snowball. Use funny team names to liven the game.
Get inspiration here:
Dodge Vipers
Mulchers
Bestie Balls
Brave Balls
The Hot Shot
She-Ballers
Balls Of Steel
The Eliminators
Dodger Federer
Friend Stalkers
The Dodge Father
The Last Draft
Ballsagna
The Resistance
Silver Surfers
Drippy Balls
Village Villans
Yankee Dodgers
Ball Managers
Team Snipe
B-Bangers
Curl & Catch
Peeking Ducks
Practice Match
Bleeding Balls
The Red Skins
Minimum Wagers
Pancake Batter
Hit Sherlock
Jaw Breakers
Dragon Breathe
Mother Duckers
Wanted Ballers
Sandlot Team
Rubber Chuckers
Dodgeball Kings
Wreaking Wrench
Ginger Balls
Ballstosterone
Cereal Killers
Hit N Run
Team Iceland
Clown Hitters
The Muppets
Masked Masters
Slow Motion
Allergic To Losing
Hurl N Hide
Super Bros
Noob Shot
Girls Dodgeball Team Names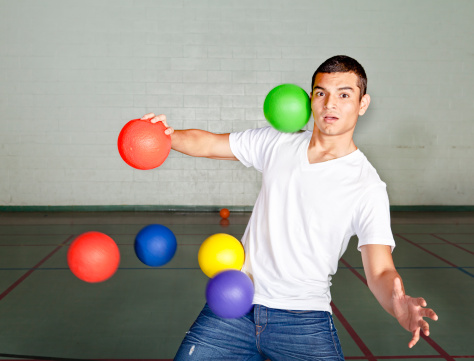 Girls are cool in playing dodgeball and have creative team names to show.
Here are some cool dodgeball team names for girls:
Girl Scout Dropouts
Swift Snatch
Average Anna
The Galactic Girls
Flaming Felines
Vicious N Delicious
Royal Rockettes
The Babe Slap
Grace balls
Dodgy Birds
Venom Sprayers
Exotic Express
The Heartthrobs
Flower Power
Sparkletts
Emerald Angels
Royal Queen
Diamond Divas
Dragon Ladies
Bearded Babes
Lethal Bounce
Pink Sox
Cunning Stunts
Bad Girls 4 Life
Banshee
Dodgy Mama
Naughty Nannies
Dope Doves
Pink Pain
Gurly Girls
Frantic Fiona
The Sirens
Ponytail Express
Sweet & Sassy
Ice Queen
Lava Ladies
Warrior Women
Queen Bees
Dodging Chicks
Girls Got Swag
Boys Dodgeball Team Names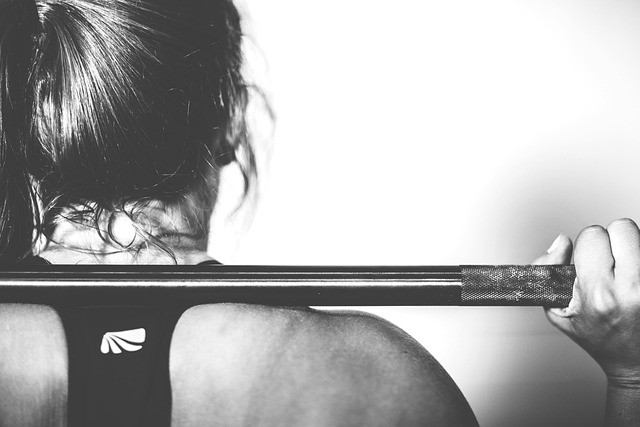 Boys are energetic dodgeball prospects. They have exciting playing styles and need groundbreaking team names to show them.
Here are some dodgeball team names for boys:
The Commandos
Hooligans In Harmony
Good Dodgers
Quick Silver
Dream City
Notorious Night Ballers
Dodging Wizards
Dr. Dodgers
Blood Sweat And Beer
Ball Fools
Dodgeball Rams
Ball Besticles
Warriors Arena
The Monstars
High Resistance
Dodger Clemens
Big Dippers
Balls Of Fury
Elite Team
Dodgy Arm
Bad Explosions
Diving Ducks
Hand Of Dodge
Moose Knucklers
Ball Bashers
Baby Duckies
True Aim
Dream City
Fast Ninjas
Money Bags
Twisted Fate
Gladiator Warriors
Dodging Wolves
Golden Boys
Olympic Champions
Much Ado About Balls
Dodgeball Punks
Dodgeboy Rams
No Hit Sammy
Raging Roadsters
Athletic Predators
Good Dodgeball Team Names
Good dodgeball team names builds a strong team spirit for tough matches. Here are some examples of good dodgeball team names:
Rugged Resistance
The Last Defenders
Jammy Dodgers
Jolly Dodgers
Big Dippers
Space Jammers
Picked Last
Pepping Ducks
Dodger Rangers
Big Slam
Nose Breakers
Ball Strokers
Ball Of Grace
Hot Dogs
Ballderdash
The Elite Team
Unbreakable
Daj Mabal
Dodgzilla
Fast Target
X-Dodgers
Ghost Dodgers
Slumdodge Millionaires
Aim For The Fat Kid
Ninja Killers
Dodge Factory
Dodger Daltrey
Snoop Dodgy Dodge
Dodge Chargers
City Rampage
King Cobras
The Flyballers
Turning Turnips
Hasty Hares
Globo Gym
Bye Week
Dazzling School Dropouts
Furious Fencers
Energetic Evaders
Ball Dodge Heroes
Awesome Dodgeball Team Names
Not all dodgeball players are equal. Show your team is awesome with these great dodgeball team names:
Beaver Dodgers
Bane N Pain
Aim For D Duckers
Thorn Throwers
No Hit Jimmy
Dodge Champions
Dodging Spartans
Ultimate Dirty Ballers
The Deranged Assassins
Dodgers N Demons
Dodge-O-Holics
Ball Amongst Us
Dodge B4 Hit
A Dangerous Game
Wolf Of Balls Street
Chronicles Of Dodgers
The Dodge Knight Rises
Dodge Moore
Dodge Arm
The Dodgesaurs
Rhinos & Dinos
Village Idiots
The Sadist
Happy Ballers
The Scared Hitless
Pancake Batters
The Gimps
Crash Test Dummies
Ball Huggers
Ball Handlers
Dead Ducks
Mulchers
Dodge Dip Duck Dive
Dizzy Ducks
Lame Ducks
Cow Tippin' Dwarfs
Untrained SuperHeroes
Kicked In Da Balls
The Ball Doctors
Yank-Deez
The Hot Heads
Dodgeball Team Names Inspired By Movies
Get inspiration for genius dodgeball team names from movies. This list would help:
Old School Dodgers
House Of Balls
Tropic Thunder
Semi-Pro Dodgers
Hot Rods
Bring It On
Dodge All Or Nothing
The Bad Interns
The Longest Yard
Major League Ballers
Grind To Win
The Kingpin
SuperBad Throwers
Here Come The Balls
Shaolin Dodgers
Team Hangover
Napoleon Dynamite
Cleveland Indians
Dodgeball Toast Team
Compton Clovers
Charlestown Chiefs
Victorious Secret
Dodge Caravans
Cold Dodge Ball
Mean Machines
London Silly Nannies
New York Knights
Sky Scrappers
Taco Makers
The Black Bears
Rockford Peaches
South Park Pirates
The Toon Squad
West High Knights
The Goofers
Risk Ballness
Big Stan
Milwaukee Beers
LA Diablos
Dodge Fathers
Dodge Demons
Memorable Dodgeball Team Names
Players come and go, but legendary teams remain forever. Build an evergreen team name with this list:
Luna Eclips
The Avengers
Smooth Destroyers
Quick Foxes
Perfect Vendetta
KaBoom
Play To Kill
Restless Reindeers
Missile Balls
Suckers For Pain
Comeback Kids
Bad Dodgeball Game
Team Dirty Dodgers
Midnight Assains
Ballistic Bullies
Dodging Divas
Smokin' Aces
Supersonics
Gym Class Heroes
Iron Soldiers
The Imperials
Bad Ball Dodgers
Top Dodgeball Prospects
Wacker Smackers
Velocity Warriors
Sparklettes
Dodging Chicas
Lil' Donuts
Broadway Balls
Teenie Wahines
Sweet N Sweaty
The Outcasts
Ball Out War
Go Banana
Power Surge
Team Blitzkrieg
Hot Dodgers
Untouchaballs
Dodgy Style
Expert Duckers
Unique Dodgeball Team Names
Unique dodgeball team have brilliant playing styles. This sets them apart from other regular teams.
Make your team unique with these dodgeball team names:
Chuck Duck And Dive
New Becton Hot Dogs
Hot Stove Dodgers
The Flyballer Legends
Pacific Vista High Pirates
Dodgers From Mars
Dab After Dodging
The DemiDodge
Girls Beastie Balls
Southern Swans
Dodging Dodos
Rice Balls
Freaky Ballers
Keep Ball-ieving
Big Dodge House
The Lost Boys
Patches O Houlihan's Heroes
Drips That Kill
T Baggers
Sincere Liars
Sweet Dodgers
Dodgers Pretty Girl Cop
World Champ Dodgers
Lego Warriors
Pace Keepers
City Hunters
Who Gives A Duck
Dodger Ebert
Locked Target
Throwbocop
The Body Shots
David Ballkham
Nelson ManDodgers
Ballrats
Best Draft Dodgers
Deep Fried Balls
Great Balls Of China
The Balls Of Jericho
Hateful Eight
Bananas In Pajamas
Fun Facts About Dodgeball
Here are six fun facts about dodgeball:
The largest dodgeball game had 6,084 participants. It took place in the University of California in 2012.
Dodgeball started in Africa about 200 years ago. Players used rocks and decomposed substances. This helped build team spirit as they faced other tribes in battle.
Dodgeball players have brilliant hand-eye coordination
Jarvis Landry is the most famous dodgeball player
Dodgeball games usually use 3-10 dodgeballs
Dodgeball could be played on a soccer field, a basketball court, or an enclosed space
FAQs
Still, got some questions about funny dodgeball team names? Here are frequently asked questions about dodgeball:
What is dodgeball?
Dodgeball is a fun team sport that tries to eliminate opponents by hitting them with a ball.
Is it safe to play dodgeball?
Yes, it's safe to play dodgeball. The ball is made of soft rubber and doesn't hurt you if it hits you.
Do I need a team to play dodgeball?
Yes, you need a team of 6-10 players to play dodgeball.