Hawaiian Team Names: 500 Unique and Creative Hawaiian-Themed Team Names Ideas‍
Written by: Hrishikesh Pardeshi, Founder at Flexiple, buildd & Remote Tools.
Last updated: Apr 30, 2023
TLDR
Here are a few Hawaiian-themed team names ideas you can use:
Hula Hammers

Tiki Titans

Pineapple Punchers

Mahi-Mahi Mavericks

Island Warriors

Kona Krushers

Aloha Athletes

Waikiki Waves

Maui Marlins

Volcano Victors
If you just started a new team, giving your team a Hawaiian name is not a bad idea. Hawaiian team names are perfect for any team, regardless of whether it is a business, gaming, or sports team. When creating your team name, you can use the different Hawaii state symbols, such as the black coral or hibiscus flower, or phrases in the Hawaiian language as inspiration. You might find it challenging to create the perfect Hawaiian-themed team names. Consider reading this article to discover some of the best and most unique Hawaiian team names.
Best Hawaiian Themed Team Names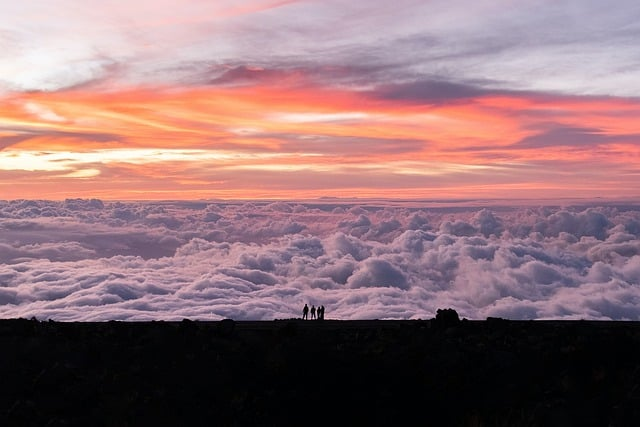 Here are some of the best Hawaiian team names you can use:
Hula Hammers

Tiki Titans

Pineapple Punchers

Mahi-Mahi Mavericks

Island Warriors

Kona Krushers

Aloha Athletes

Waikiki Waves

Maui Marlins

Volcano Victors

Lanai Lions

Waimea Waves

Molokai Mavericks

Lei Leaders

Pacific Paladins

Kahuna Kings

Island Intruders

Hilo Hurricanes

Paniolo Posse

Aloha All-Stars

Waianae Warriors

Kauai Crushers

Hana Hou!

Island Invincibles

Diamond Head Demons

Lava Llamas

Beach Brawlers

Wailua Warriors

Pono Panthers

Pineapple Power

Mana Monsters

Ohana Outlaws

Haleakala Hitters

Makaha Mavericks

Hanalei Hornets

Kahoolawe Killers

Aina Angels

Molokini Maulers

Hula Heroes

Kona Kahunas

Manoa Marauders

Napili Ninjas

Oahu Owls

Paradise Panthers

Rainbow Runners

Poi Pounders

Surfing Samurai

Waikoloa Warriors

Waimea Bay Bandits

Ali'i Athletes

Aloha Aces

Diamond Dolphins

Fire Dancing Flames

Hawaiian Hurricanes

Island Inferno

Kapalua Kings

Lanikai Lightning

Mahina Magic

North Shore Navigators

Ocean Outlaws

Pele's Power

Puako Pumas

Sand Slamming Sharks

South Shore Swaggers

Sunset Surfers

Wahiawa Warriors

Waikiki Wizards

Waipio Warriors

Wikiwiki Warriors

Windward Wanderers

ʻIolani Iguanas

Manu Menehune

Hibiscus Hurricanes

Plumeria Panthers

Bird of Paradise Bandits

Orchid Outlaws

Gardenia Gladiators

Anthurium Avengers

Sunflower Samurai

Protea Predators

Bougainvillea Buccaneers

Lotus Lions

Frangipani Fighters

Heliconia Heroes

Ginger Gliders

Jacaranda Juggernauts

Poinsettia Powerhouse

Poppy Pioneers

Tiare Titans

Jasmine Jesters

Calla Crusaders

Daffodil Dynamos

Lily Lightning

Rose Rebels

Marigold Mavericks
Hawaiian Team Names Generator
Click the button to generate a name:
Popular Hawaiian Themed Team Names
Check out this list of popular Hawaiian-themed names ideas:
Beach Team Wipe

Sells Sea Shells

Beach Water Bugs

Beach Shore

Ana I Ke Papa

Beach Bum

Hawaiian Sun Seekers

Sea Serpents

Fun Silent Hunters

Aloha Friday Brigade

Coconut crew

Ua Loaʻa Ka Paradise

Water Bugs

Beach Otters

Ka Mana Loa

Green Sea Turtle Club

Sea Monkeys

Golden Shower

No Ka Emi

Water Shore

ʻO Ka Hurricane Season

Ke Kali Nei

Sand Sational Time

Aloha Spirit Club

Pacific Island Dancers

Hui Pū Ana

Ke Hoʻomanaʻo Nei

Ma Ke Keʻena Lanakila

ʻo Ka PuʻUkahi

Kona Coffee

Pineapple and Papaya Crowd

Ka Panonu

I Nā Sandcastles

Hawaiian Legends

Vintage Puka Shells

Aloha Shirts Assembly

Hawaiian Flowers

Ka Hustle

Kipono o Hawaii

Noho Ana

Na Hana

Keia Hui Pu

Ka Dedication

Beach Supers

Maui Sea Urchins

Ka Motivation

Palm Trees

Ka Banter

Paradise Group

Nā Kapa Hawaiʻi

Kona Coffee Clutch

Ke Kūkulu Nei

Blue Ocean Crew

Re Lei Runners

Hawaiian Monsoons

Ke Kahakai

White Rapids

Blue Players

Banyan Tree Brigade

Ka Lanakila

Ka Loaʻa

Ka Alakaʻi

The White Rapids

The Blue Players

The Beach Supers

Sea Monkeys Golden Shower

The Beach Bum
Funny Hawaiian Names for Your Team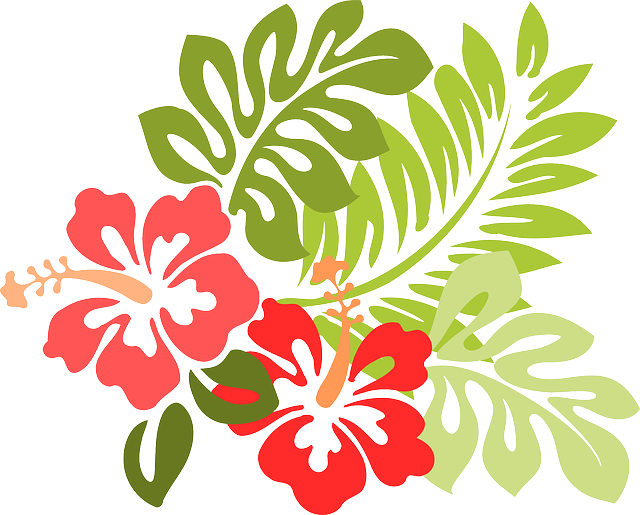 Consider using one of these funny Hawaiian names:
Poke Pals

Loco Mocos

Haupia Heroes

Musubi Monsters

Spam Squad

Malasada Maulers

Shave Ice Sharks

Teriyaki Titans

Plate Lunch Punchers

Saimin Savages

Pineapple Pounders

Kalua Porkers

Poi Panthers

Manapua Marauders

Ono Onion Rings

Coco Puffs

BBQ Bandits

Mac Salad Mavericks

Lomi Lomi Lions

Coconut Crackers

Sushi Slingers

Garlic Shrimps

Mochi Munchers

Fish Taco Fanatics

Spam Musubi Masters

Guri Guri Gang

Puka Dog Pounders

Taro Titans

BBQ Beefcakes

Coconut Cream Crushers

Poke Pirates

Malasada Maniacs

Shave Ice Storm

Teriyaki Tornadoes

Plate Lunch Luchadores

Saimin Samurai

Pineapple Punishers

Kalua Kings

Poi Poundcakes

Manapua Mayhem

Ono Onion Ogres

Coco Crazy

BBQ Buccaneers

Mac Salad Maulers

Lomi Lomi Lambs

Coconut Commandos

Sushi Sultans

Garlic Gurus

Mochi Marauders

Fish Taco Titans

Spam Musubi Militia

Guri Guri Gladiators

Puka Dog Pilots

Taro Terminators

BBQ Badasses

Coconut Crazies

Poke Predators

Malasada Mashers

Shave Ice Shufflers

Teriyaki Troublemakers

Plate Lunch Paladins

Saimin Soldiers

Pineapple Pals

Kalua Kickers

Poi Powerhouses

Manapua Monsters

Ono Onion Outlaws

Coco Crushers

BBQ Bombers

Mac Salad Maniacs

Lomi Lomi Lunatics

Coconut Commanders
Cool Hawaiian Party Team Name Ideas
Consider using one of these Hawaiian Party Team Name Ideas:
Tiki Terrors

Luau Lions

Hula Hoopsters

Ukulele Uproar

Mai Tai Titans

Coconut Cocktailers

Grass Skirt Gang

Lei Luminaries

Pineapple Partiers

Aloha Athletes

Lava Lurkers

Surfer Squad

Beach Bashers

Coconut Clubbers

Island Intruders

Hapalua Hammers

Pineapple Paladins

Ukulele Unicorns

Hula Honeys

Lei Lads

Tiki Tacklers

Luau Legends

Aloha Avengers

Mai Tai Mavericks

Grass Skirt Giants

Hula Hoop Hooligans

Surfing Sharks

Beach Ballers

Island Invincibles

Lava Lizards

Coconut Crushers

Pineapple Powerhouses

Ukulele Undertakers

Lei Lassos

Tiki Titans

Luau Lancers

Aloha Aces

Mai Tai Masters

Grass Skirt Gladiators

Hula Heroes

Beach Brawlers

Island Idols

Lava Leopards

Coconut Commandos

Pineapple Panthers

Ukulele Unleashed

Lei Lions

Tiki Troublemakers

Luau Llamas

Aloha All-Stars

Mai Tai Mayhem

Grass Skirt Gangsters

Hula Hitters

Beach Bandits

Island Imperials

Lava Lions

Coconut Captains

Pineapple Prowlers

Ukulele Untouchables

Lei Luminaries

Tiki Tacklers

Luau Luminaries

Aloha Avengers

Mai Tai Mavericks

Grass Skirt Giants

Hula Honeys

Beach Bosses

Island Icons

Lava Legends

Coconut Commanders

Pineapple Pals

Ukulele Upstarts
Catchy Hawaiian Beach-Themed Team Names
Check out these catchy Hawaiian beach-themed team names:
Kahakai Killers

Kai Kahunas

Nalu Navigators

Hau'oli Hitters

He'e Hulks

Punalu'u Punishers

Pohaku Pioneers

Honu Hitters

Mahina Mavericks

Malolo Maulers

Kohola Crushers

Manu Minute Men

Puka Players

Hana Hou Hitters

Moku Monsters

Pau Hana Players

Hapuna Hitters

Makani Mavericks

Laulima Legends

Pele Pounders

Kaiwi Warriors

'Iwa Invincibles

Kona Killers

Kahawai Heroes

Manini Maulers

'Ula'ula Uprising

Hohonu Hitters

Koho Kings

Ali'i Avengers

Mahi Maulers

Anuenue Assassins

Kekoa Killers

Kaulana Kahunas

Ku'ulei Killers

Makai Mavericks

Makani Makers

Moku Maniacs

Naniloa Ninjas

Pau Pilikia Players

Pau Hana Heroes

Punalu'u Pounders

Wai Wahoos

Wahine Warriors

Honua Hitters

Helemano Heroes

Ha'aheo Hitters

Hula Hammers

Hele Hammers

Hau'oli Hitmen

Hala Hammers

Hana Hitters

Hema Hitters

Huli Hitters

Ho'opono Heroes

Hapai Hitters

Ha'i Hitters

Ha'awi Hitters

Huliau Hitters

Ho'onui Heroes

Holo Hitters

Hana Lima Legends

Hooikaika Heroes

Hula Hustlers

Hiki Hitters

Haka Hitters

Hiamoe Hitters

Holo Holo Heroes

Huli Huli Hitters

Hoomana Hitters

Huli Hana Heroes

Hau'oli Hammers

Ha'awi Hammers

Aster Assassins

Camellia Commandos

Chrysanthemum Champions

Dahlia Daredevils

Iris Intruders

Lavender Luminaries

Magnolia Mayhem

Morning Glory Mavericks

Nasturtium Ninjas

Oleander Outlaws

Peony Pacesetters

Snapdragon Soldiers

Sweet Pea Syndicate

Tulip Trojans

Violet Vagabonds

Zinnia Zephyrs

Amaryllis Avengers

Begonia Bandits

Calendula Crusaders

Cosmos Commandos

Delphinium Daredevils

Foxglove Flyers

Gladiolus Gladiators

Hyacinth Hounds

Lilac Lions

Petunia Pioneers

Rudbeckia Rascals
Impressive Hawaiian Names for Your Team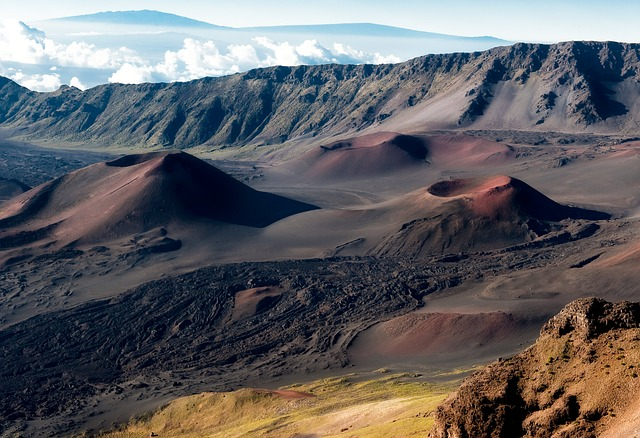 Check out these impressive Hawaiian names for your team:
Hibiscus Hurricanes

Plumeria Panthers

Bird of Paradise Bashers

Anthurium Angels

Orchid Outlaws

Tuberose Titans

Gardenia Gladiators

Protea Predators

Pikake Panthers

Bougainvillea Bandits

Heliconia Heroes

Jasmine Juggernauts

Frangipani Flyers

Lei Lions

Ginger Giants

Sunflower Slammers

Lotus Lightning

Lilikoi Leopards

Ilima Invincibles

Canna Crushers

Naupaka Ninjas

Pua Power

Ti Tigers

Fern Flames

Palila Pirates

Honohono Hawks

Lauhala Lightning

Koki'o Krushers

Manuka Mavericks

Ohia Owls

Poppy Panthers

Amaryllis Assassins

Poinsettia Pummelers

Puakenikeni Punchers

Kukui Kings

Lupine Lions

Hala Hammers

Koa Knights

Akala Avengers

Peony Pounders

Wiliwili Warriors

Kalani Killers

Naio Ninjas

Kukui Knuckleheads

Plume Platoon

Ilima Icicles

Gardenia Glaciers

Pikake Pioneers

Orchid Ogres

Sunflower Savages

Protea Panthers

Honohono Hounds

Hibiscus Hitters

Naupaka Nukes

Fern Firebirds

Heliconia Hurricanes

Ginger Gators

Palila Punchers

Ti Titans

Lauhala Lions

Koki'o Kahunas

Manuka Mavericks

Ohia Owls

Amaryllis Avengers

Poinsettia Punishers

Puakenikeni Panthers

Kukui Killers

Lupine Leopards

Hala Heat

Koa Kahunas

Akala Attackers

Peony Powerhouses
Tips on Naming Your Hawaiian-Themed Team Name
You can adopt these tips when naming your team:
Brainstorm and Create a List
You can decide to discuss or meet with your friends, family, or team members and brainstorm on different Hawaiian team names. It is also possible for you to have a brainstorming session all by yourself.
You can use tools like the Google search engine or a Mindmap to facilitate your thinking process. Consider writing down any name you come up with during this session to help you choose the best option for your team name.
Consider the Message You Want To Convey
Selecting a Hawaiian that conveys the message you wish to pass across to your target audience is important. For example, you can use the name Lokahi Lions if you want to convey the message of unity and harmony to others. Using a name with a strong message and meaning can help inspire team members to work toward a common goal.
Play With Words
Playing with words is a fun and creative way to create a unique and catchy team name. This involves combining different words, phrases, and ideas to create something new and memorable. Wordplay can also involve puns, alliteration, rhyming, and other literary devices to create a name that stands out and is easy to remember.
Examples of Hawaiian-themed team names ideas that make use of word plays include the following:
Hilo Hula Hoops

Mahi Mahi Mavericks

Island Intruders

Kona Krushers

Haleakala Hitters
Make the Team Name Simple and Memorable
You can create a Hawaiian-themed team name simple and memorable by choosing a name that is easy to spell and remember. It's advisable to make your team name not more than three words. You should also ensure that your name is easily pronounced to make it memorable for others.
Reference a Movie or Book
You can also reference a book or movie to help you create a unique and memorable team name. For example, you can use a movie shot on an island, such as Moana and name your team the Moana Mavericks.
Hawaii team name inspired by the beach boys' music
Surfing Savages

Wave Warriors

Beach Breakers

Swell Surfers

Ocean Outlaws

Shore Shredders

Saltwater Soldiers

Boardriding Bandits

Pipeline Pirates

Sun, Sand and Surf

Island Insiders

Sandbar Slayers

Surf City Sharks

Tidal Titans

Seaside Stallions

Breakwater Bandits

Sea Spray Soldiers
Get Feedback
Getting feedback on your team name is a crucial step in the naming process as it can help ensure that your name is memorable, appropriate, and resonates with your target audience. You can solicit feedback from various sources, such as teammates, friends, family, or even online forums and social media. It's important to take any feedback you receive into consideration.