What does 'IFK' mean on Snapchat and Texting?‍
Written by: Hrishikesh Pardeshi, Founder at Flexiple, buildd & Remote Tools.
Last updated: Jan 24, 2023
Picture this - You are talking with your friend, and suddenly they send a snap or message which mentions 'IFK'. But you aren't aware of this new term and don't even know how to reply to it.
While talking with friends on social media, we have been introduced to many slang terms, and 'IFK' is one of them.
Snapchat and other social media platforms are now a dictionary of slang terms. We are here to help you and provide the meaning of this new Internet slang term.
In this article, we will let you know the meaning, where to use and most importantly, how to respond to the 'IFK' term.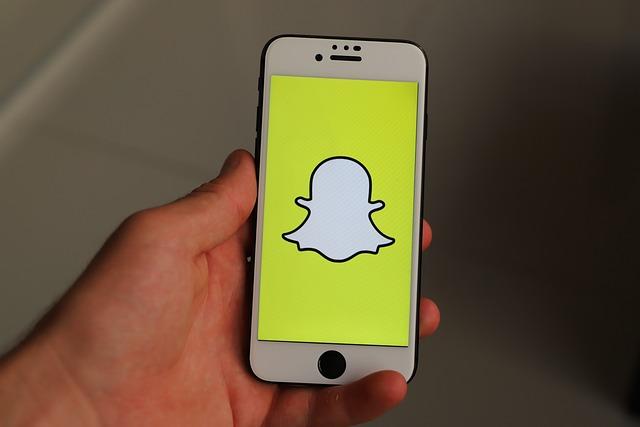 TLDR
'IFK' is a slang term used on various social media platforms, including Snapchat. 'IFK' means I Fucking Know, which shows that you find something funny.
Or either you can use it to show frustration or irritation to your Snapchat friend.
There are also some other alternative meanings of this term which are;
Indirect Free Kick

International Federation of Karate

Insect Flying Killer
What does 'IFK' stand for?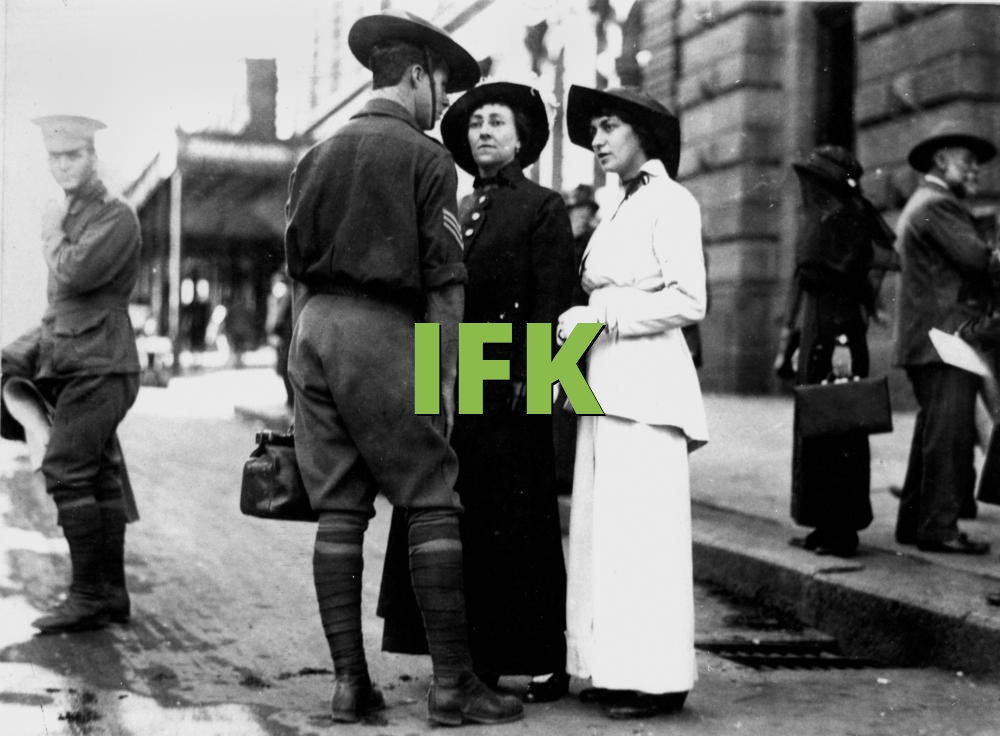 'IFK' is a slang term used on the Internet over various social media platforms, including Snapchat and Instagram.
'IFK' stands for "I fucking know," which is used to show that you are well aware or understand the context of someone's message or the conversation. Or when any person tells something funny to agree with them, you can use 'IFK.'
For example, you can say, I liked Suhana's dance performance last night.
Your recipient can respond with, "Yes, I Fucking Know Suhana is such a stunner."
Some people also use the term to show their frustration with something or someone.
For example, "You have to take an appointment with the dentist and have a checkup."
The frustrated person responds likely, yes "I Fucking know" I have to visit the dentist.
What does 'IFK' mean on Snapchat and texting?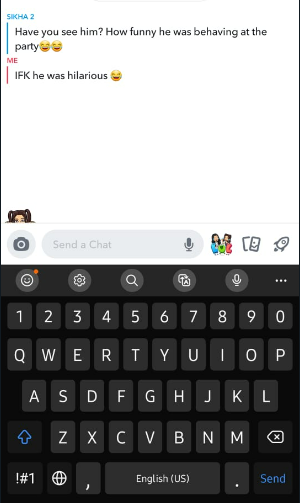 You can use 'IFK' in the same way as Snapchatters do. Or in texting while in face-to-face conversation. The 'IFK' term means the enthusiasm and excitement level over something you have said or shared with your friends.
You can use the same acronym if your friend has shared any snap with you, the funniest thing, or meme to show funny expressions.
The other way of using the acronym is to show frustration, irritation, or angry expressions. Sometimes, your stupid friend or any Snapchat user sends non-stop messages or any regular reminders. Being frustrated, you can send them 'IFK,' which means 'I F*cking Know.'
For example:
"Don't forget tomorrow to bring beers!"
"IFK, man."
When to use 'IFK'?
As we have discussed above, using the term, you can use it in a funny context or to show frustration about something. Here are some instances you can use the term on Snapchat;
You can reply with the 'IFK' when you find any funny snap your friends or Snapchat users share.





If you find something enthusiastic and want to let your friends know about it.

If continuous reminders about something you already know or comprehend cause you to become frustrated or upset.




How do you reply to 'IFK'?
You don't need to respond in a hilarious way
If someone replies to something, your funny message or meme, you don't need to respond on the same text if they didn't add any other message.
You can directly switch to another topic or something you want to talk about.
Tell them politely that you are offended
Maybe someone has used 'IFK' to show that they are irritated or annoyed with you. If you have taken it offensively, you politely tell them you didn't like it.
And if you don't want to let them know, you can directly change the topic or stop chat texting them further. You can explore sending GIFs instead to convey your annoyance.
Sometimes it also happens when you want to say 'IDK,' but mistakenly, your phone takes it wrong and makes you look stupid. Like,
when you mean to spell "IDK," but your phone picks up 'IFK,' and you end up looking stupid
friend one-" do you think Emma and matt are dating?"
you-"IFK"
friend one-"lol, what?"
you-"I meant IDK."
friend one- "oh."
you-"yeah..."
What are the other meanings for 'IFK'?
There are various other definitions or meanings of 'IFK' which are used in various ways, which are;
Indirect Free Kick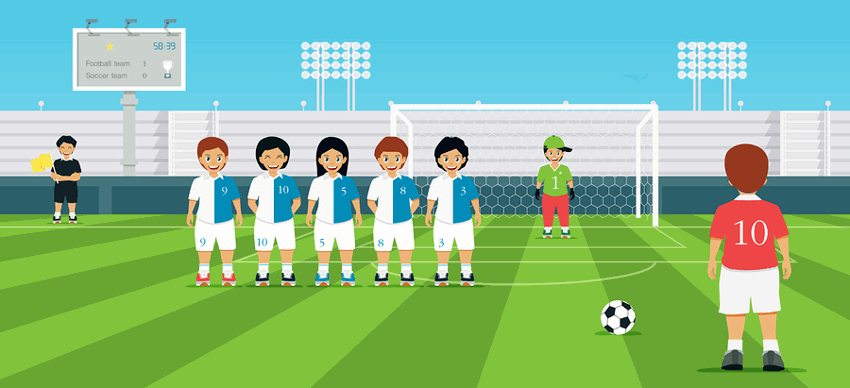 This abbreviation is used in a soccer game to refer to a specific type of free kick. The term "direct free kick" refers to a kick that can be used as a direct shot. Indirect free kicks require a second touch before the ball can be used as a shot on goal.
International Federation of Karate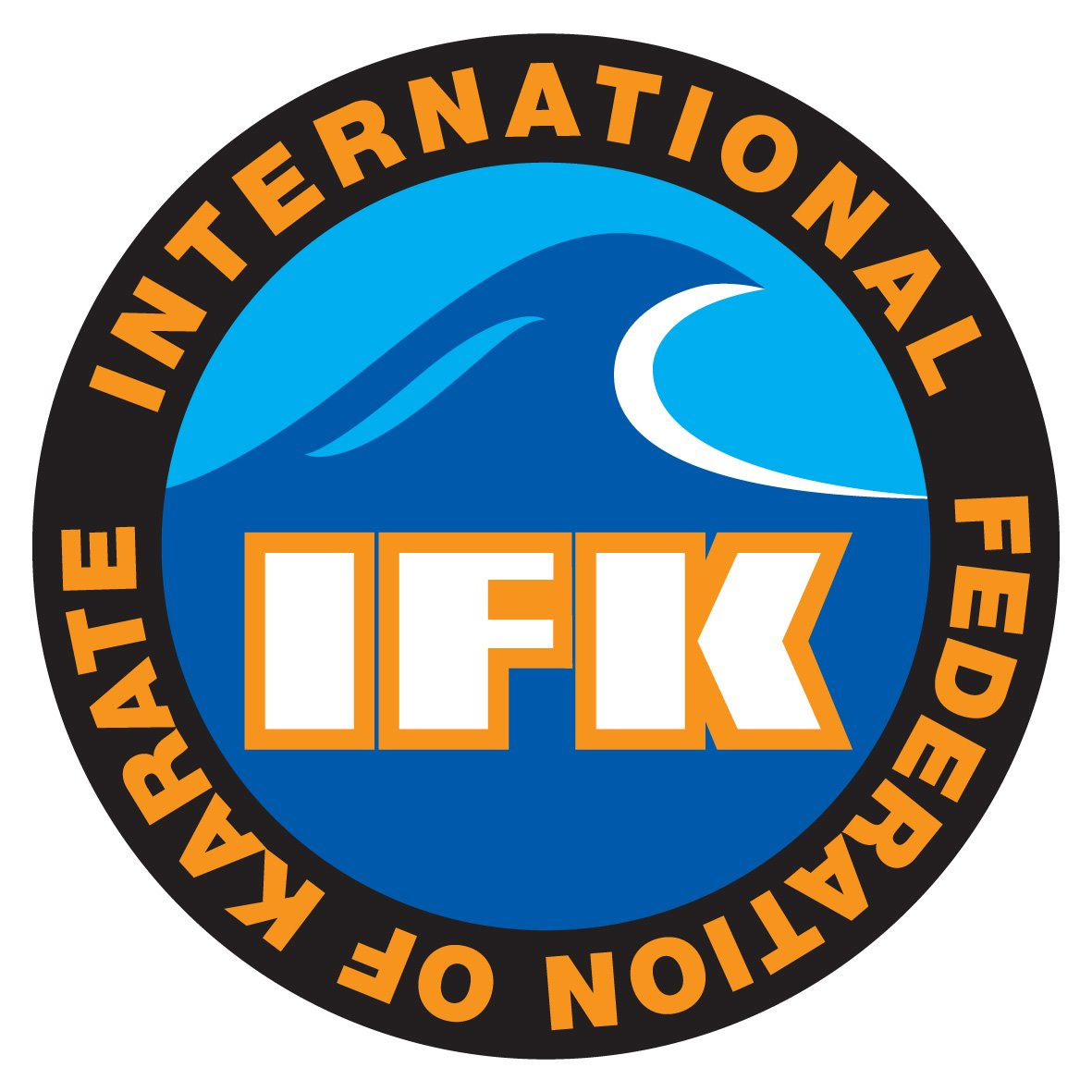 The International Federation of Karate (IFK) is the biggest international regulating body for sport karate with 198 member nations,
Insect Flying Killer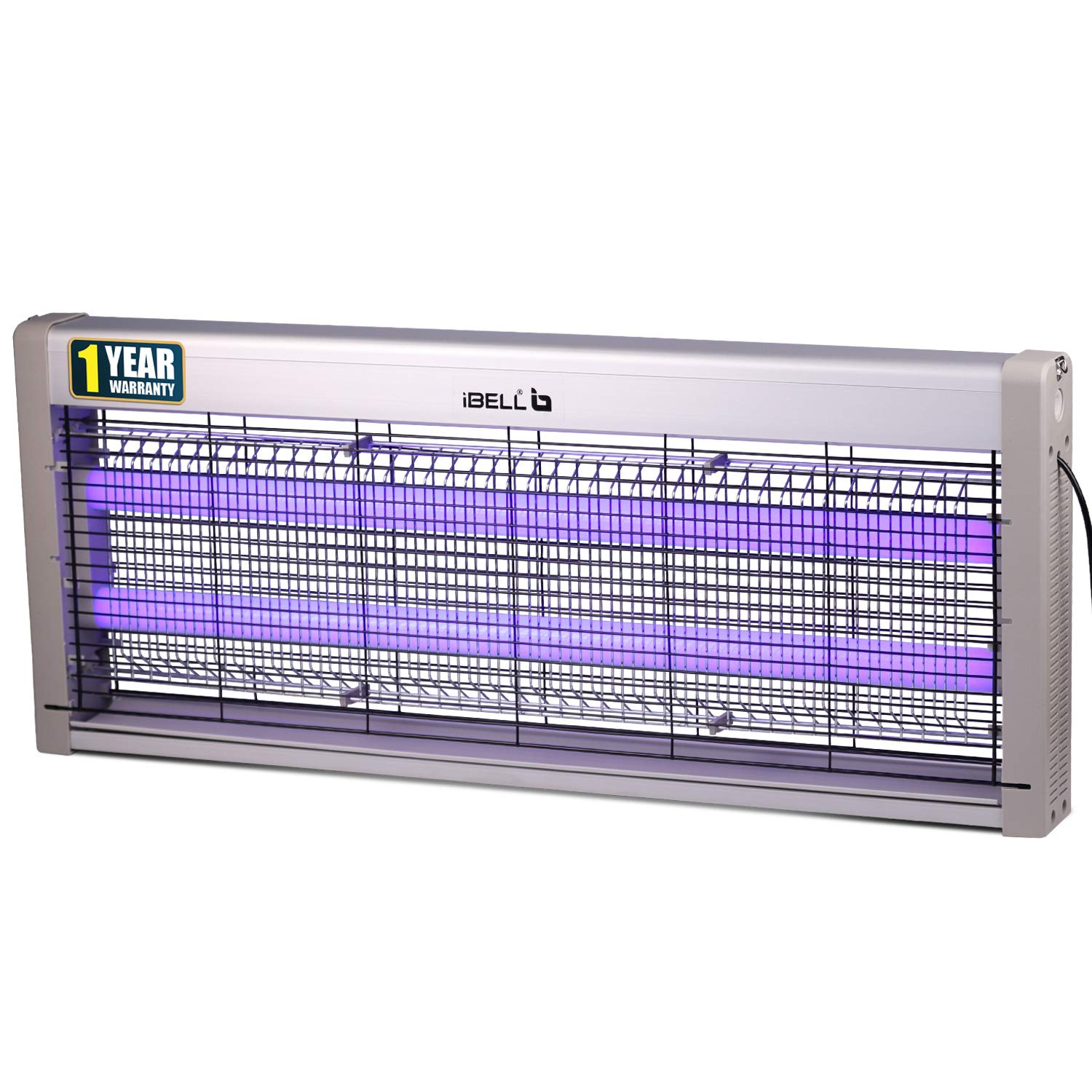 Insect Flying killer is suitable for use at home, in restaurants, hotels, and offices. This device attracts insects using high-quality ultraviolet lights, which are then killed by a current that passes through electrified metal grids behind the bulbs and is safe for humans.
Use IFK with care
While using the slang term, be careful of the F word. Some people do not like to use or hear the F word, so either do not use it in front of them or be careful while using it in front of your family members or sensitive friends.
Also, the term is used in both a funny and frustrating way, so it's not enough challenging word to use either.
FAQs
What does 'IFK' mean on Instagram?
'IFK' has other meanings as well. But most commonly, it has the same meaning, 'I F*cking Know'.
'IFK' meaning according to the Urban dictionary?
There are various other meanings of the term 'IFK', but the most commonly used abbreviation is 'I Fucking Know".