Does TikTok Notify When You Screen Record?‍
Written by: Hrishikesh Pardeshi, Founder at Flexiple, buildd & Remote Tools.
Last updated: Mar 16, 2023
TLDR
No! TikTok does not notify the Tiktok video creator if you screen record their videos or profile. This is because it is a breach of privacy. The creator can only become aware of the recorded video if you repost the video on the TikTok app. It's not certain whether TikTok would add this feature to the app in the future.
TikTok is one of the most popular social media platforms used in the world today with over 800 million users worldwide. Some TikTok users, or TikTokers, may want to make their TikTok account private which can prevent you from saving or sharing a cute video you just found. If you want to save a video from a private TikTok account, you may decide to try screen recording. But, a common question in your mind is if TikTok will send notifications to the user if you try taking a screenshot or screen recording.
If you're part of the people searching for the answer to this question, read through this article to find your answers. You will also find this article helpful in discovering how you can screen record videos on TikTok from your computer screen.
Will TikTok Notify Screen Recording?
TikTok does not notify the Tiktok video creator if you screen record their videos or profile because it's a breach of privacy for TikTok to notify users of screen recorders.
The creator can only become aware of the recorded video if you repost the video on the TikTok app and tag the video creator. Although it may be possible for TikTok to detect when you're screen recording, they don't notify the user when this is done. It's not certain whether TikTok would add this feature to the app in the future.
If you have doubts about this answer, you can try creating another TikTok account, an alt account, and screen recording one of the videos in your original account. By doing this, you will realize that the answer to this question is actually no because you won't receive any form of notification.
TikTok doesn't notify screen recording regardless of if you're using the TikTok app for mobile, your PC, tablet, or any other device that supports screen recording.
Does TikTok Notify When You Screenshot?
Similar to screen recording, TikTok does not notify a video creator if you take a screenshot of their content regardless of if you take just one screenshot or multiple TikTok screenshots.
You can try creating an alternate TikTok account to test this theory. Remember that screenshots are system functions available on both PCs and mobile devices. So, if TikTok didn't want you to screenshot any video in the first place, the app would prohibit users from doing so.
How to Screen Record on TikTok on Windows PC or Mac
Most mobile devices have a built-in screen recorder that can help them if they plan on screen recording TikTok videos. But. why bother screen recording when you can easily download the video from TikTok. The reason to screen record TikTok videos is if the person's video belongs to a private account. If the account owner makes their TikTok account private you won't be able to save a video from the account as this setting disabled downloads.
If you're using the TikTok app on your PC, and you want to capture a video through screen recordings, you will need an external application or a third-party screen recorder to do this. There are various methods you can choose from if you want to screenshot or screen record on TikTok.
Follow these steps to learn one of the methods:
Step 1: Download the Fonepaw Screen Recorder on Your PC
To start screen recording on TikTok on your PC, you will need to download the FonePaw screen recorder on your PC. Download and install the most recent version on your PC.
Visit the FonePaw screen recorder website to download the app. There are two methods or options to pick from when downloading. This page has two Free Download buttons: one with a windows logo and the other one with the apple store logo. Pick the one that matches your laptop to download.
Follow the laptop instructions to install the app on your laptop.
Step 2: Click on Video Recorder
From the app interface, click on Video Recorder.

Step 3: Setup the Recording Settings
An advantage of using a third-party app to screen record is that you have the option of customizing the recording area. Open the TikTok video you want to capture.
You can set up the video to have a full or custom video screen. You can also further customize the recording area of the Tiktok video you want to capture by clicking on the Camera icon at the upper right corner of the app screen.

You can click on the Advanced Recorder tab to access advanced settings. Consider using a YouTube video to learn how to navigate this app.

Step 4: Start Recording
Click on the REC button to start recording the video from that trending page from TikTok.

After a 3-seconds countdown, the recorder will start capturing the selected video. It also shows you the keyboard shortcut to use in case you want to start/stop recording and pause/resume recording.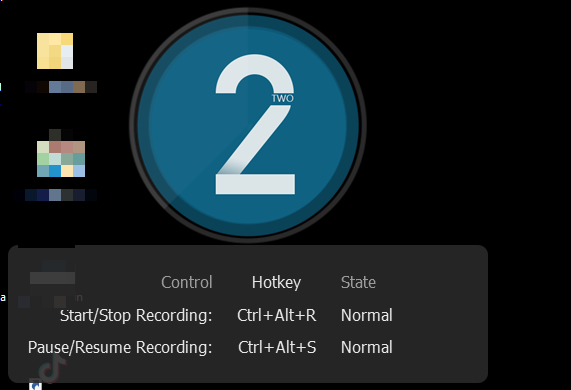 During the recording, you can use the editing tools that are available on the progress bar. Finally, click on the Stop icon to stop recording your screen.

Once you stop recording, a preview window will pop up to show you what you have recorded. Tap on Done to save the video you just screen recorded.

Can You Prevent Other Users From Screen Recording or Screenshotting Your TikTok Video?
As a TikTok creator, you might want to prevent other users from screen recording your own videos, someone else's video, or your friend's feed. TikTok even has a function that prevents people from downloading the video directly from the TikTok app.
Unfortunately, you can't prevent it if someone screen records or someone screenshots your TikTok videos. You can't even detect it when someone screenshots or screen recorded a video on TikTok.
Although some apps can automatically darken or close the screen when they detect someone's screenshots or screen record on the app. But TikTok is not capable of doing that.
Final words on this, people can screenshot or screen record video without any form of prohibition from the app.
Is It Possible To Know Who Saved or Shared Your Video on TikTok?
You might be wondering if TikTok sends notifications for a saved video. TikTok currently does not allow you to see when someone saves or shares a video from your account.
However, if you try switching to a TikTok Pro account, you can see your analytics which contains information such as your views, number of shares, and saves.
But you can follow these steps if you want to prevent people from downloading or sharing your video:
Open your TikTok app.

Select your profile icon.





On the top of your profile page, click on the three dots you will find them.





From the next page that appears, click on Privacy.





Under the safety category, click on Downloads.





Toggle the switch off if you do not want other TikTok users to download your videos.




How To Save or Share Someone's Video on TikTok
Follow these steps if you want to save or share a video from another TikTok profile:
Step 1: Play the Video You Want To Save or Share
Open your TikTok account and play the video you want to save or share.
Step 2: Click on the Share Icon
On the bottom-right corner of your phone screen when the video is playing, click on the Arrow icon or the Share to button.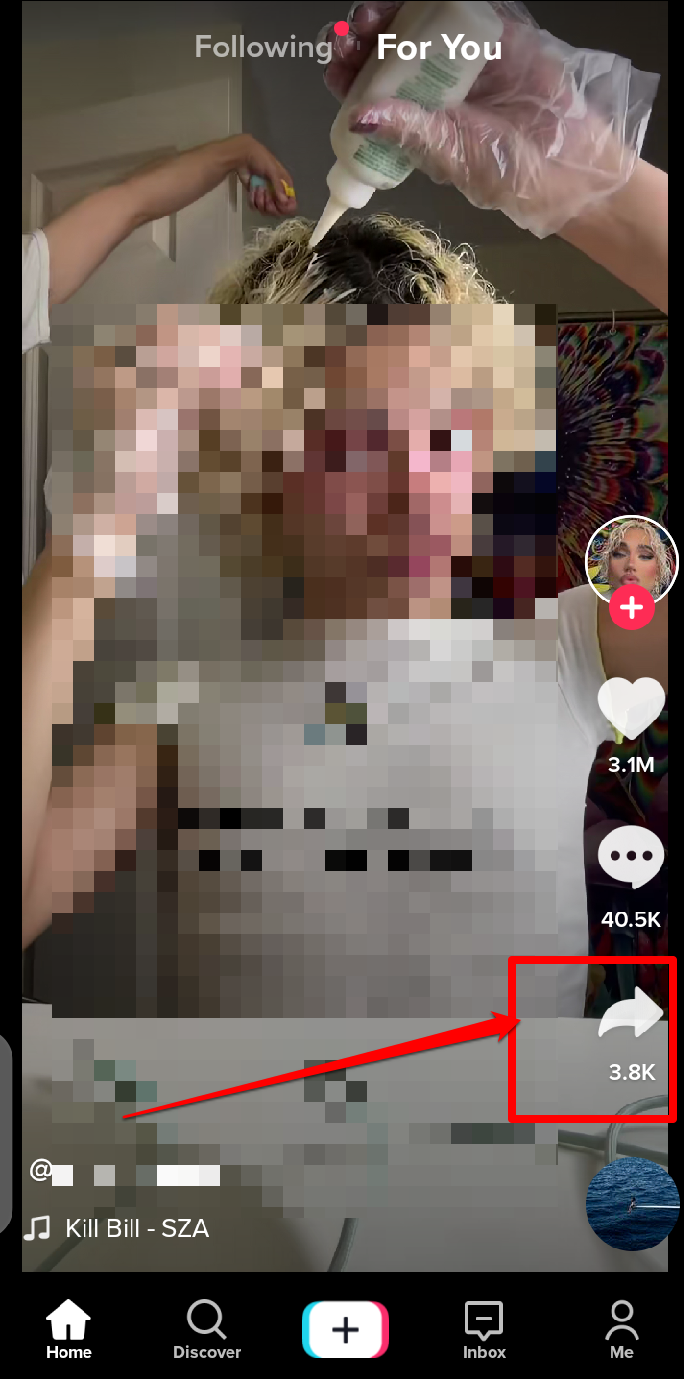 On the drop-down menu that appears, select a user name under the Send To category to send the video to another TikTok user.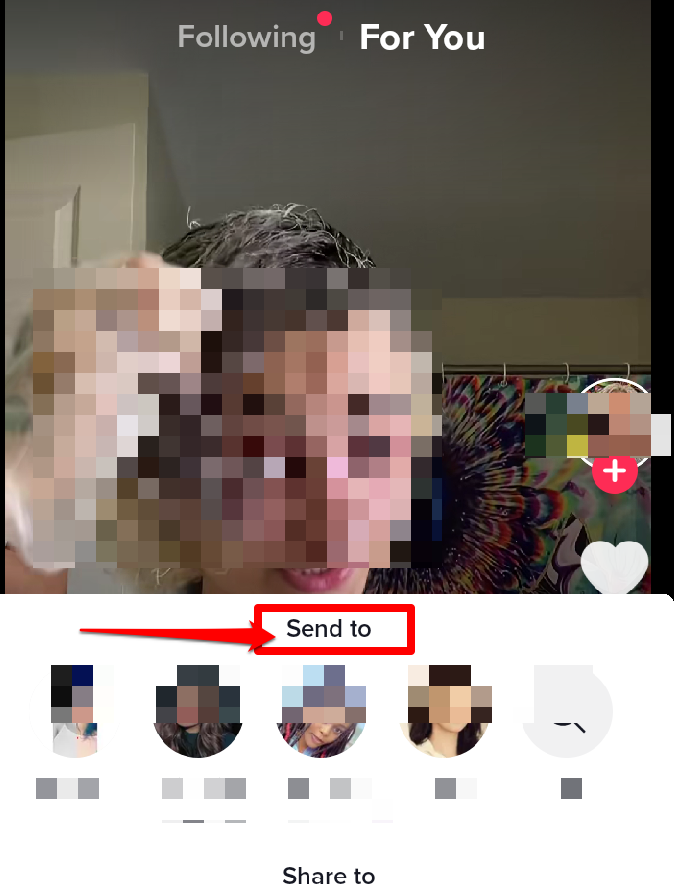 If you want to share the video with another user on another social media platform, select the icon under the Share to category that matches the icon of the social media that has the user you want to send the video.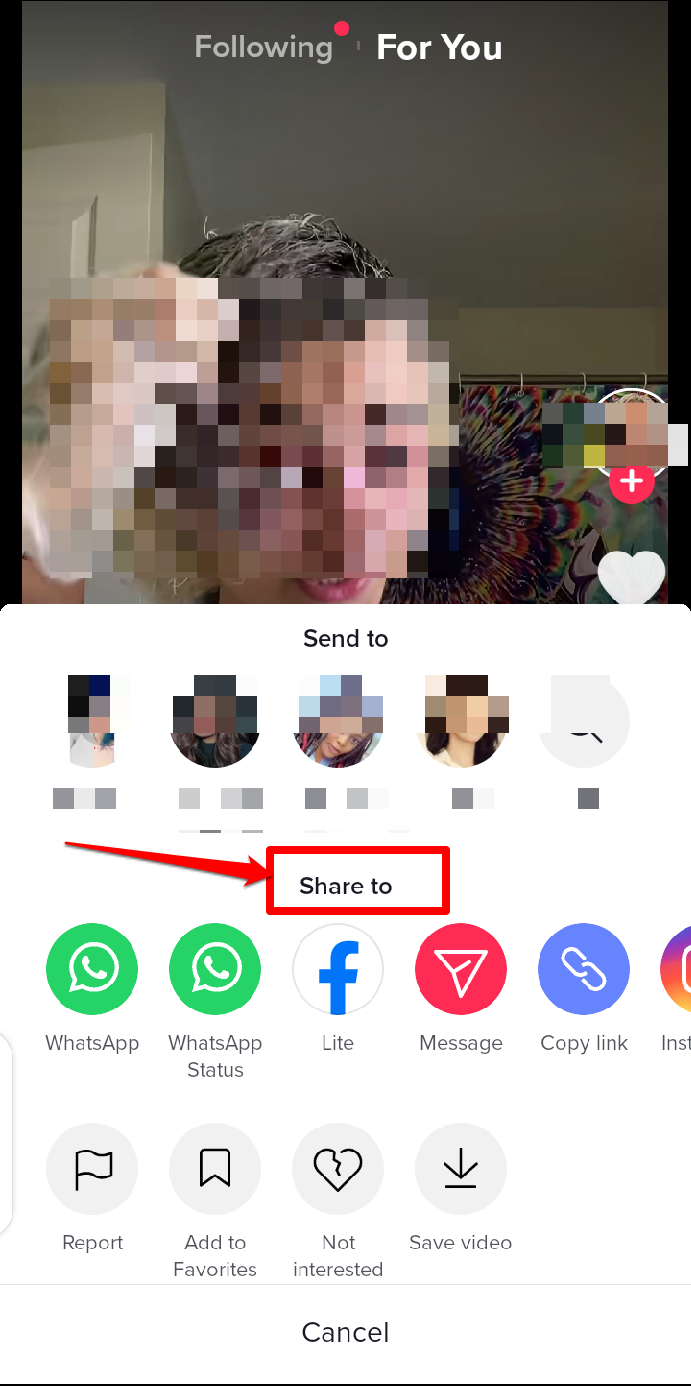 This will lead you to the social media page where you can choose if you want to post the video to your story, feeds, or reels, or send it as a direct message to another social media user.
Alternatively, you can just click on the Save Video tab to save the video directly to your device's storage. If you do this, you will be able to directly access the video from your mobile phone's video storage.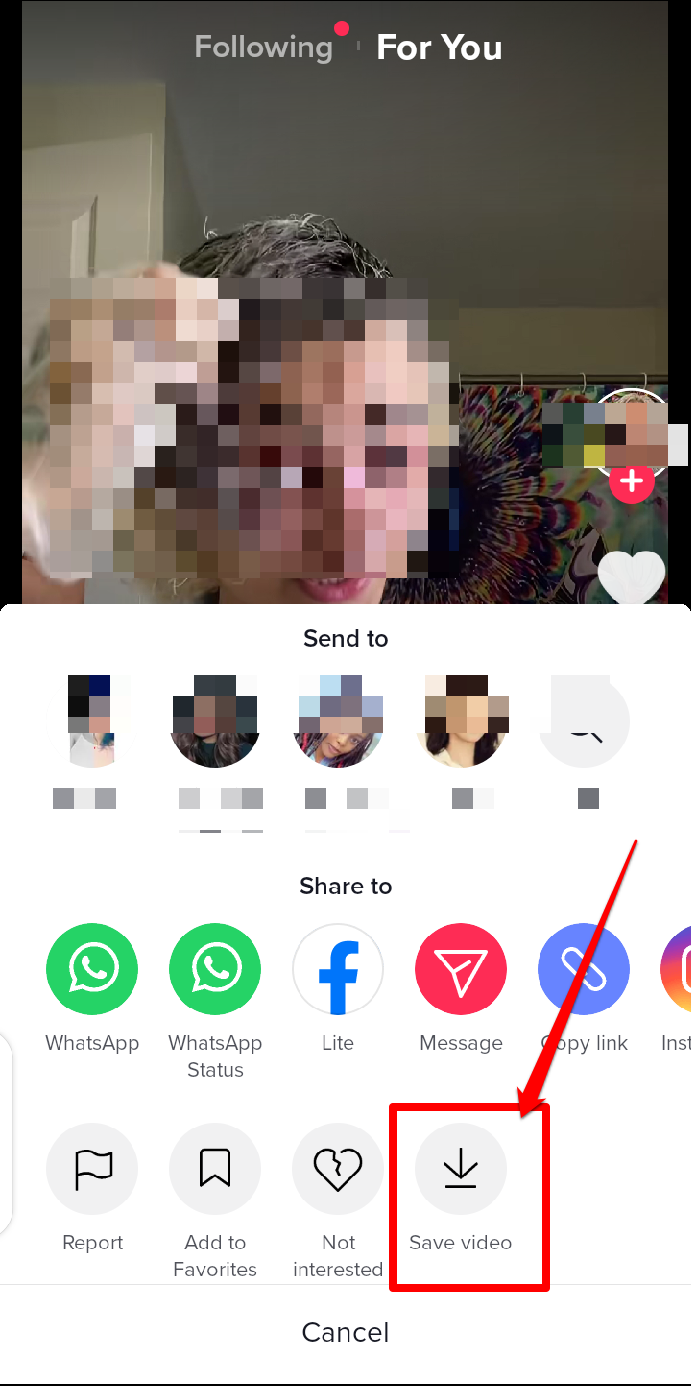 Step 3: Copy the Link
Suppose the user you want to share, send, or save their video has his account on private. In that case, you won't be able to share or send that video to another user. It will also be impossible to save the video to your phone's device.
Fortunately, there's a solution if this situation occurs. All you need to do is to get a third-party website or app where you can download the TikTok videos.
Click on the share icon of the video you want to save and select the Copy Link button from the drop-down menu that appears.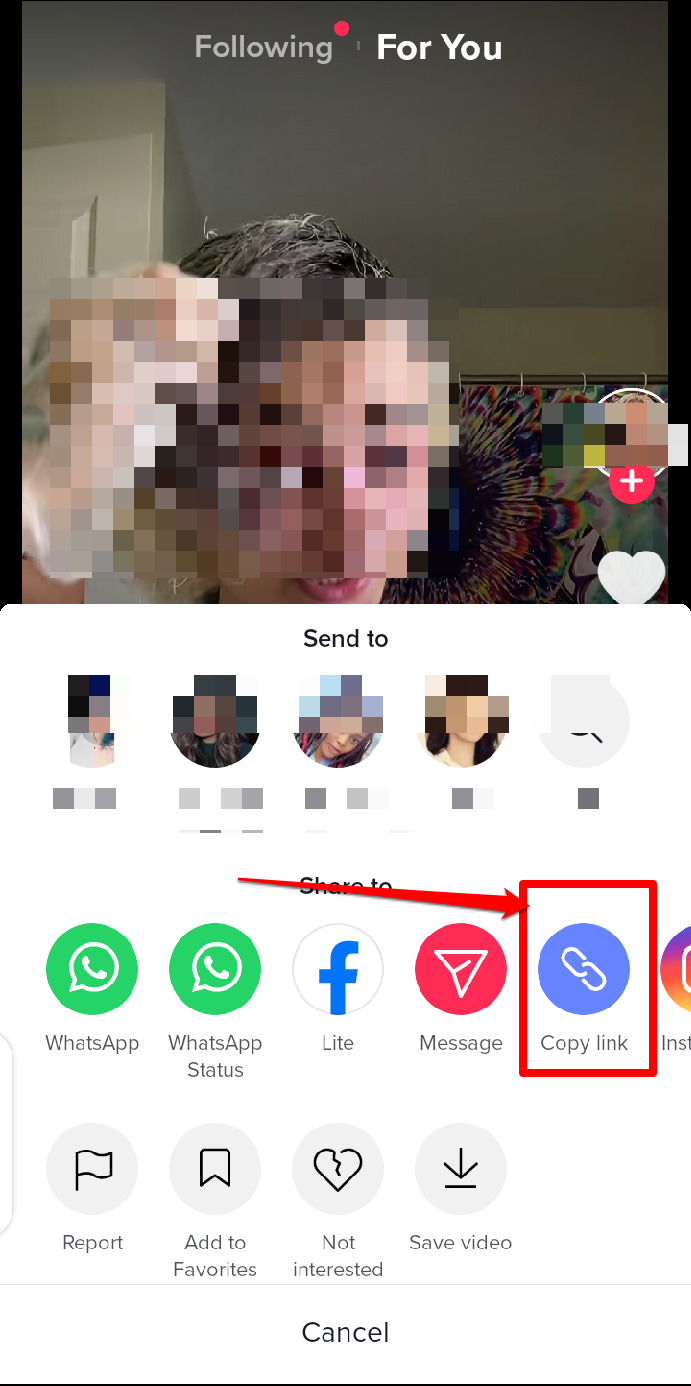 Step 4: Paste the Link into a TikTok Downloader
For you to download the video from a private TikTok account, you will need to paste your copied link into a TikTok video downloader.
A TikTok video downloader is a free online service that can help you download a TikTik video from a private account without a watermark. You can access this website on your Desktop PCs, mobile phones (iPhones and Androids), tablets, and iPads. It also helps to save a video in high-definition MP4 or MP3 of the best quality.
You can try using this TikTok downloader to download your videos.