When Did TikTok Come Out? An Overview of TikTok's History and Why It's Popular‍
Written by: Hrishikesh Pardeshi, Founder at Flexiple, buildd & Remote Tools.
Last updated: Mar 21, 2023
TLDR
TikTok was launched globally in 2016. However, Douyin, the app's Chinese version, came out in 2016.
"TikTok?" It's near impossible to escape the word in our ever-evolving social media age. Your friends, siblings, or co-workers are always on their toes to join the next TikTok trend or challenge.
"TikTok" pop-ups often in chat, making you want to download the app. That's if you've not done so yet. So, what is TikTok all about, and how did it gain ground-breaking popularity? Read on to find out.
What's TikTok?
TikTok is a well-known social media app for creating short-engaging videos lasting 15 seconds or up to 10 minutes. Creators can improve their videos with filters, sound effects stickers, emojis, and colorful texts.
You can share your videos with followers and engage with other creators' content. Also, TikTok LIVE is available for real-time interaction with your audience. Other features include duet, For You Page, and TikTok coins. We'll get back to TikTok features.
Firstly, let's consider how the platform started.
TikTok History: The Background Story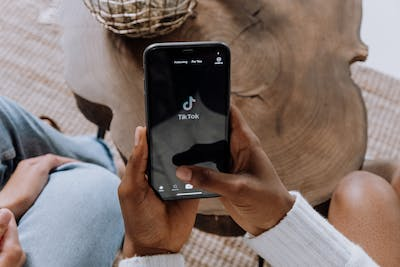 Social media platforms largely originate from the U.S. Fun fact: In January 2023, the top three social networks (Facebook, YouTube, and WhatsApp) by monthly average users (mau) come from the U.S.
However, TikTok's arrival has brought some battle-intense competition. It started when ByteDance launched Douyin, formerly called A.me, in 2016.
Douyin, based in Beijing, served the Chinses marketplace and amassed 100 million users after one year of launch. Zhang Yiming, the ByteDance founder, realized a market expansion would help them grow their user base.
TikTok History: The Launch
TikTok's launch story is incomplete Musical.ly, a platform home to comedy and short lip-syncing videos. This caught ByteDance attention, and the company made a move.
ByteDance purchased Musical.ly for about $1 billion and launched TikTok in 2017. In the next year, TikTok incorporated Musical.ly features, serving as the global version of the Douyin app.
TikTok History: The Evolution
Successful brands evolve to meet users' needs. For instance, they might incentivize users to try new app features. By the numbers, TikTok has evolved, and its growth is impressive. Here's an overview since its launch year:
2017

TikTok acquires about 65 million users.

2018

TikTok merges with Musical.ly. It surpasses YouTube, Instagram, and Facebook in-app downloads for November.

2019

TikTok hits 1 billion+ download on the Google PlayStore and App Store.

2020

TikTok sees over 63 million app installations and gets five times more adoption than the previous year. It tips over 2 billion downloads in April and unveiled $200 million creator funds for its U.S. market.

In August, the platform gained over 100 million TikTok users in the U.S. alone. reaches

2021

TikTok gained 1 billion+ monthly active users (MAUs), a 45% increase compared to the previous year. Plus, it was the most downloaded app, and users worldwide spent an average of 19.6 hours per month on the app.

2022

Again, TikTok was the most downloaded app, generating about 672 million downloads. It gained over 3.5 billion downloads, making it the fifth app to reach this milestone.

Plus, TikTok is the only app not owned by meta to pass the 3.5 billion app download threshold. Also, TikTok has its largest user base in the U.S.
What Makes TikTok So Popular?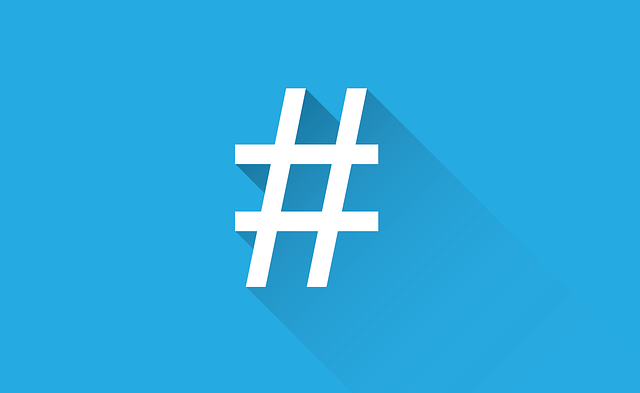 We just checked TikTok's growth by the numbers, and the platform seems almost unstoppable. So, what's behind the astronomical figures? There are three main factors contributing to TikTok's growth.
This includes:
Viral Challenges and Trends
TikTok creators can set up new trends with just one video. A popular example is the #lipsync challenge. Here, users lip-sync to a background music in a fun and relaxing way.
The #crate challenge is another episode of laughter on TikTok. This showed users struggling to reach the summit of crates stacked in triangular shapes. Many failed, crashing on their backs. While others completed the challenge with loud applause from friends.
Other popular ones are the dance, dark or edgy humor, and a-day-in-the-life challenge.
Celebrity Endorsements
Celebrities have a soft spot for TikTok, sharing moments about their life in the living room or scenes behind the camera. Some popular celebrities who grace the platform are Dwayne Johnson, Mariah Carey, Selena Gomez, and Will Smith.
Jimmy Fallon started the #Tumbleweed trend, prompting his audience to partake in the challenge. This saw users roll like a tumbleweed and quickly went viral.
Ease-of-use
TikTok videos are easy to create. Once you load the app and click the "+" button, you're on your way to exploring a world of creativity. Also, the platform provides creator tools for content insight and improved social media marketing.
The For You Page (FYP) is the first section you land on when you load the app. This holds an endless stream of interactive videos based on your preference. For instance, football lovers can get tons of short clips on football right on the FYP. TikTok's algorithm populates your FYP based on your history and the type of content you interact with.
Plus, TikTok has like, shares, comments, and more. This takes us to examine some of the app's key features.
7 TikTok Features
It's hard to drop your phone once you open TikTok on it. What makes this app steal so much of your time with your eyes glued on it? Enter: TikTok feature.
Duet or Stitch
You don't need to think too much about creating videos. The TikTok app allows you to add other people's videos via duet or stitch.
TikTok stitch lets you add a few seconds of an existing video to yours. A duet allows you to comment on a video via a split screen. To set up a duet or switch:
Open TikTok

Check a video on the For You Page

Click the share icon

Select the stitch or duet button at the bottom
TikTok Sounds
Do you know that 73% of TikTokers will pause to watch a TikTok ad with audio? If sounds work so well for ads, it can do wonders to your organic content. Thankfully, there are over 600,000 tracks in the TikTok library. You can trim sounds, add multiple songs to one video, and use the sound from another creator's clip.
You can get TikTok sounds from the For You Page, sound library, search results, creative center, and even external apps like YouTube.
To get a sound from the FYP:
Click the disc icon at the bottom right of a video

Click "Use this sound" or "Add to favorite"
To get sounds from the search result:
Tap Sounds

Select a sound. You can add it to your favorite or use it right away
To get sounds from the TikTok library:
Click the "+" icon at the bottom

Select Add sound at the top center

Search the TikTok library for your desired sound
Filters and Effects
TikTok's filters and effects make it unique from other social media platforms. You can access a library of effects and even create yours in the Effect House.
TikTok effect house (beta stage) allows users to craft AR effects, providing head tracking, visual scripting, segmentation, and more. You can access TikTok effects and filters on the video creation screen.
TikTok LIVE
Do you want to connect with your followers and the broader TikTok community? Go LIVE! This allows you to interact with people in real time. For instance, you can respond to a user's comment when it drops on your LIVE chat. To go LIVE:
Head to FYP

Click LIVE on the upper left corner
Also, users can tip their favorite creators with coins redeemable in cash.
Comments, Like, Shares, and Reposts
Leave your thoughts via comments on a video. Also, you can share them with friends and repost them on your feed. The comment, share, and like buttons are on the right-hand side of the TikTok video.
You can access the repost button from share.
Video recording and uploading
Video drives the fun on TikTok. Hence, the app's recording and uploading features help start the fun. Plus, you can add pictures to your videos and style them.
To create a video:
Click the "+" icon at the bottom

Long-press the shutter icon (big red button at the center) to record a video. OR click "upload" to import videos from your device.

Edit videos to your taste. Click next and post to share them on the app
Privacy and control
User privacy is a growing issue in social media. In some cases, it sparks national security concerns amongst government agencies. So, TikTok put measures to protect users' privacy.
For instance, you can prevent other users from viewing your content by switching to a private account. You can also prevent viewers from commenting, downloading, or liking your content. This leads us to the political issues surrounding TikTok.
TikTok and Politics
TikTok is unallowed in several countries across Asia, Europe, and North American countries. The common reasons for the ban are content type, user privacy, and security concerns.
Content-Type
Countries like India, Pakistan, and Bangladesh banned TikTok for cultural reasons, viewing TikTok's content as vulgar and immoral. Plus, allegations have claimed that TikTok exposed minors to inappropriate content.
Plus, the platform has been used to fuel hate speech in Malaysia and violent behaviors. TikTok responded to such events by taking down the content.
User Privacy
Concerning user privacy, some groups are awry of Chinese apps. For instance, some American conservatives alleged that the Chinese government monitored user-generated content on the platform. However, it was noted that consulting firms like Targeted Victory partly fueled accusations.
Steve Huffman, Reddit's CEO, tagged the app as "spyware." He claimed that it was parasitic and "always listening." Wells Fargo kicked TikTok off its devices for security reasons. And in 2020, government agencies (like the Dutch Data Protection Authority and European Data Protection Board) planned to investigate TikTok's security practices and user privacy policies.
TikTok and the US
TikTok's early encounters with the US started in 2020 when Donald Trump attempted to ban the platform. However, Joe Biden revoked the proposal when he assumed office in 2021.
Several complaints from platforms like Forbes and the FBI involve user/data privacy concerns. To resolve this, TikTok routed all US user traffic to Oracle Cloud. Plus, it intended to delete all US user information from its database.
3 Ways to Leverage TikTok for Brand Growth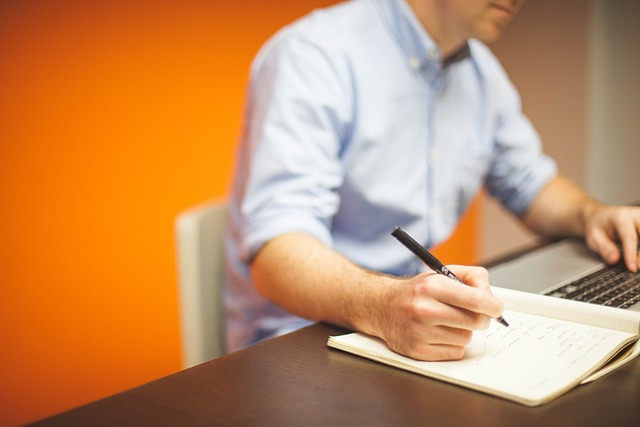 Do you want to add TikTok to your business marketing toolbox? Then, you need some tips to leverage the platform for successful marketing campaigns. Here's how you can use it:
Identify your niche
Identifying your niche helps you understand the type of content your audience like on TikTok. For instance, trends and challenges are effective for engaging with Gen Zs. Also, you might consider TikTok LIVE, duet, or stitch to meet your followers' content needs.
Partner with influencers
Collaborate with influencers active in your niche. This helps you reach their followers who are likely interested in your business. Also, partnering with influencers is cost less than billboard or TV ads.
Craft engaging content
Many TikTok videos fall within 15-60 secs, meaning you have a short time to catch your audience's attention. Once viewers hit play, you need a hook to keep them glued to their screens.
You can add filters, effects, and sounds to improve your content quality. Also, you can run challenges, prompting users to produce content about your brand. User-generated content is great social proof, helping your business go viral quickly.
FAQ
Here are some frequently asked questions about TikTok:
Is Douyin different from TikTok?
Douyin is the Chinese version of TikTok. The app launched in 2016, and TikTok became globally available in 2018. Both are owned by the Chinese company Bytedance.
Who are TikTok's competitors?
TikTok major competitors are social media giants like Twitter, Snapchat, and Instagram.
When did TikTok become popular?
TikTok joined the league of popular apps in 2019, gaining massive followers in 2020. The pandemic has been attributed to helping them build a cult-like following.
What do I need to become a TikTok user?
You only need a mobile device, an internet connection, and an email address. You can visit the platform's website and fire up an account.