Can You Use Discord for Workplace?‍
Written by: Hrishikesh Pardeshi, Founder at Flexiple, buildd & Remote Tools.
Last updated: Jan 19, 2023
We know Discord as a social platform created especially for the gaming community who virtually hang out together via screen share. Some users use Discord for conversations, chats, video calls, and screen sharing. Community building is also a major use case for this uniquely designed app.
However, irrespective of its not-so-familiar design interface, you can also use Discord for business purposes. A great feature of Discord is its integrated user experience for audio, video and text that makes it suitable for co-workers to interact and collaborate.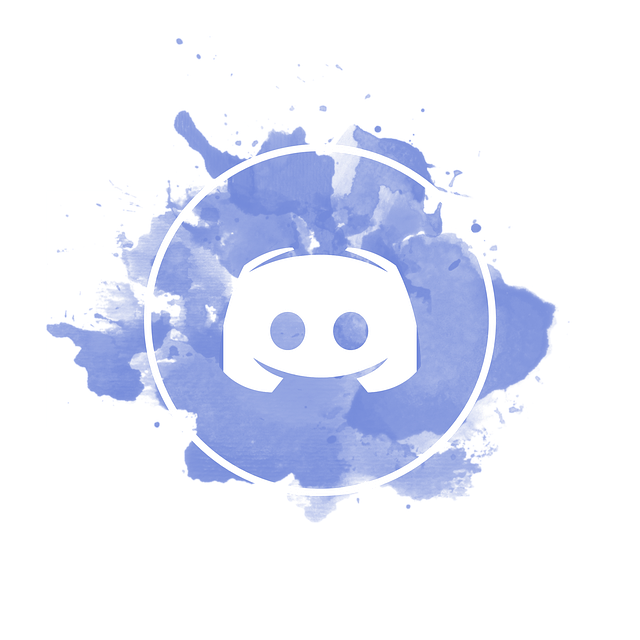 In this article, we will learn more features of Discord that one can materialise to run their virtual workplace. First, let's understand how the Discord server plays a role in this.
---
---
TLDR
Discord provides free-to-use features that helps small companies conduct their virtual teams.

Discord is great cheaper alternative to Slack as any software developer, marketing or sales teams can collaborate via Discord's newest set of dedicated workplace features.
---
Can you setup Discord server for workplace?
Discord allows all workers in joining servers of their workplace like its other use cases.
So, to accommodate all the users, the platform allocates separate places to enable them to join servers. As a result, co-workers can discuss official matters and use multiple channels through voice and video chatting.
Discord servers are of two types, i.e., private and public. Businesses typically use private ways to avoid strangers joining their server's video or any other engagement.
Now, let's learn how to arrange voice and video chats on Discord at the workplace.
How can you do voice or video chat on Discord at Workplace?
We'll one by one understand the process of enabling voice or video chatting on Discord.
1. Enabling voice chatting:
Steps to set up voice chatting:
Click on '+' at Discord home.






Enter voice channel.

Now, give a name to your voice channel and select 'Create'.






Could you drag voice channels to your workers and wait for them to join?





2. Enabling video chatting:
Most business teams rely on video chatting on their Discord account. It ensures one-on-one conversations and helps co-workers understand the matter clearly. Here's how you can set up video chatting.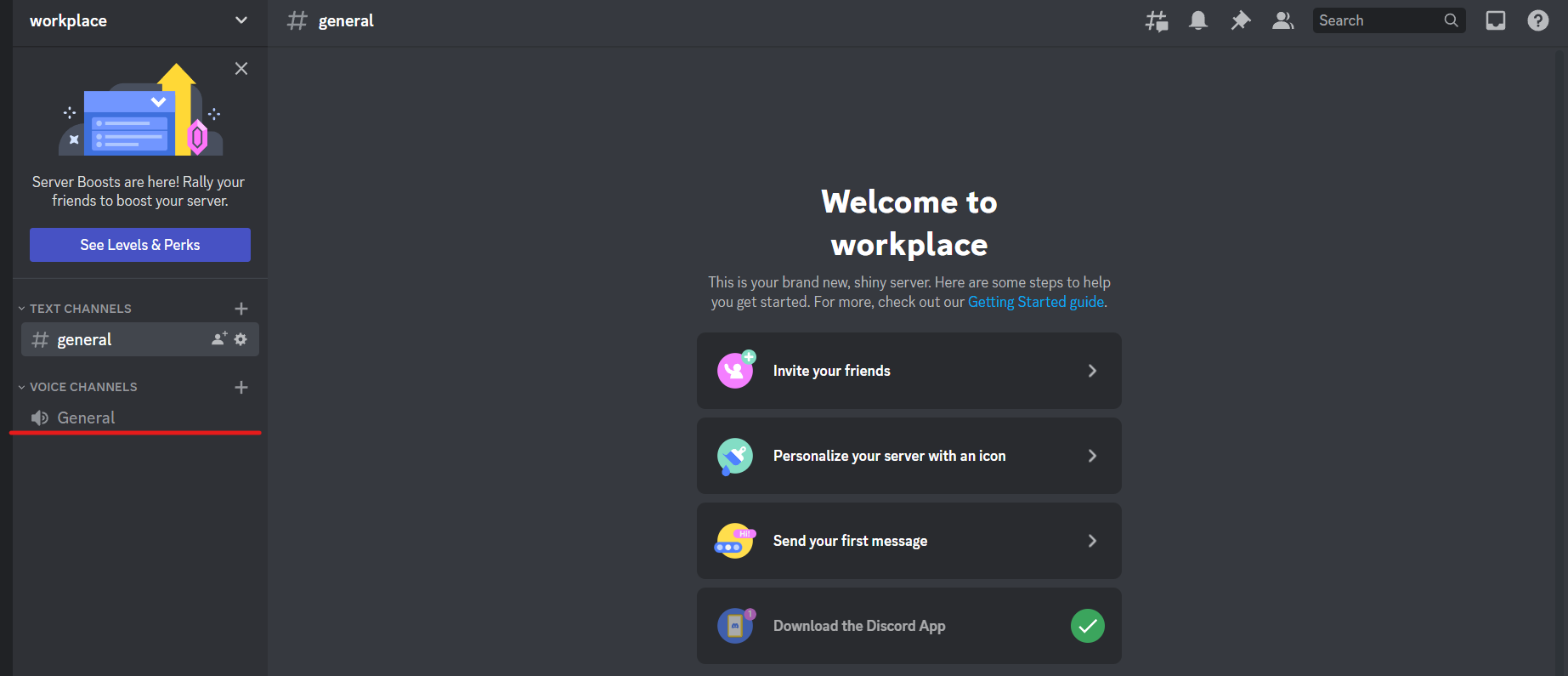 Tap on '+' at Discord home.

Now, create the group and name it.

Furthermore, start adding your employees and allow them to join your higher-quality screen sharing.

At the direct messaging window, you will find a camera-like icon. Click on it because you want to make a video call.

Wait for your employees to join the group.
How Discord app is suitable for voice chat?
Discord was originally created solely for audio chat-related engagements. Therefore, it was also known as an audio chat app. Gradually, the platform improved and today introduces video calling options that suit most business and Microsoft teams.
Discord business is the talk of the town because of the convenience and security it provides during video chatting. It keeps your conversations organized and consistent without cracking the voice. Discord's main draw is that businesses communicate efficiently and have many options to collaborate together.
How is the Discord app most suitable for video chat?
Discord revolutionizes traditional screen sharing and HD video chatting features. It emphasizes real-world serviceability. Therefore, Discord works with efficiency and accuracy.
Also, there is no threat of strangers entering your conversation, and you won't have any security issues. All these reasons indicate that Discord is safe and reliable.
Discord utilizes client-server communication architecture. So, you directly connect with the Discord server using a live screen, which enhances security. Therefore, during business teams meetings, you don't have to worry about your discussions being shared on other apps or leaked out.
Discord meetings are arranged when a host send direct messages or invite link to their co-workers. So, Discord integration of a streamlined video chatting function improves the company's discussion quality. Hence, it is a smart and feasible choice to use Discord for business.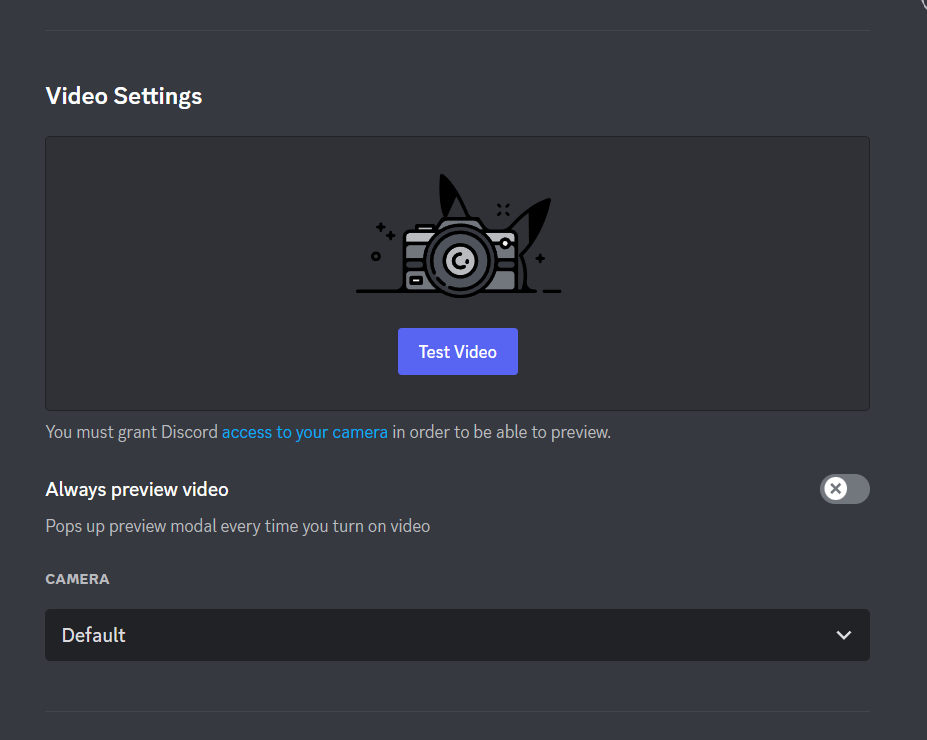 Bonus Tip
Before beginning video chatting and sending a Discord invite link to workers, you can check the video and audio quality. Here's how:
At the bottom left of your screen, you will find 'User Settings'. Click on it.






Next, select 'Voice & Video'. Make sure that your microphone and other video settings work fine. One of the discord's features allows you to test your video and sound quality.






Let's examine a few aspects that make Discord ideal for your business.





Why Discord can be an ideal fit for your business team?
As Discord is known only as a platform for the gaming community, many people are still skeptical about whether they should use it for business. Another question in users' minds is whether the Discord server is robust enough to handle business meetings.
So, let's discuss all the features that make Discord an ideal platform for virtual communications at a workplace.
1. Free
Other chat apps such as Skype, Microsoft, or Slack require fees to use it. At the same time, Discord for business is entirely free. So, there's no harm in trying Discord for business as the platform doesn't charge fees. You can buy a subscription for features like animated avatars, Discord bots, emojis, HD videos, etc. Discord subscription, i.e., Nitro isn't expensive like other chat apps and costs only $9.99.
2. Less efforts on managing documents
Many chat apps are available on the internet that simply limit file share. In contrast, Discord offers higher file-sharing limits and reduces your efforts for document management.
3. No issues regarding limited file uploads
You can buy a Discord subscription to extend the limit of file sharing. It offers high server limits and you can expand your upload limit as required.
4. Real-time conversations in audio or voice chatting
Discord offers high-quality audio and video transfer in a meeting. So, its server enhances the live stream capacities. Additionally, you can test your voice channel and video presentation before hosting the meeting for employees.
5. Server limits
Discord offers robust server limits to users that support an enterprise's 250,000 and 25,000 online members. Its server equips 500 different channels allowing users to have organized conversations throughout the meeting.
6. Secure for users
Another doubt that many users may have is whether the Discord server is secure. You can even create invisible names and avatars that will be completely private. Undoubtedly, Discord is one of the most protected communication platforms as it relies on client-server architecture. In addition, Discord 2FA uses different IP addresses and keeps your communications secured. There are frequent outages in meetings. You can also inspect Discord; here is the guide for it.
All these great features are enough to convince you to try Discord for business or enterprise. Now, we understand why other users must use Discord at their workplace. Let's see how you can use the platform for business.
How can you use Discord for business?
Here are ways in which you can use Discord for business.
1. Privacy settings -
Discord allows users to open voice and text channels and simultaneously indulge in important private messages to workers. To be able to do so, the meeting host must organize servers separately for each department or user. For example, the Marketing server will only invite the marketing team.
2. Better collaboration -
Once you send direct messages to a particular department of your workplace, create a screen share with the employees. So, any information you share on-screen during the live stream will be visible to the workers. You can also record your calls and keep them for future reference. Discord's Nitro offering also provides more storage options to save past messages and files. You can also enhance your advanced setting to conduct better-quality business meetings without any complications or third-party software.
3. Discord Bots -
Create Discord bots to share music, and conduct polls and music with your employees. You can create Discord bots to add a fun element and also refrain outsiders from spamming your meeting.
4. Integrations -
You can use Discord integration with other apps to boost productivity in the workplace. For example, create a new server and integrate a different meeting recording app with discord. You can use other automation tools like Zapier or Make to build more complex integrations from your older digital workplace (like MS Office or Google Sheets). Developers can also customize their servers with available Discord APIIntegrations - capabilities.




Now, let's understand what are various Discord membership plans available.
What are Discord tiered membership plans and Discord Nitro?
Discord brings new membership plans, which pave the path for creators to earn more money. So, creators can offer premium Discord plans to non-subscribed users within one app. The plan benefits companies as it provides tools to boost income. A user with a membership plan will possess access to the app behind the server.
With Discord Nitro, you get added features that are open beyond the app restrictions. Some of its features include- HD Streaming, Server Boosts, Upto 500MB Uploads, etc.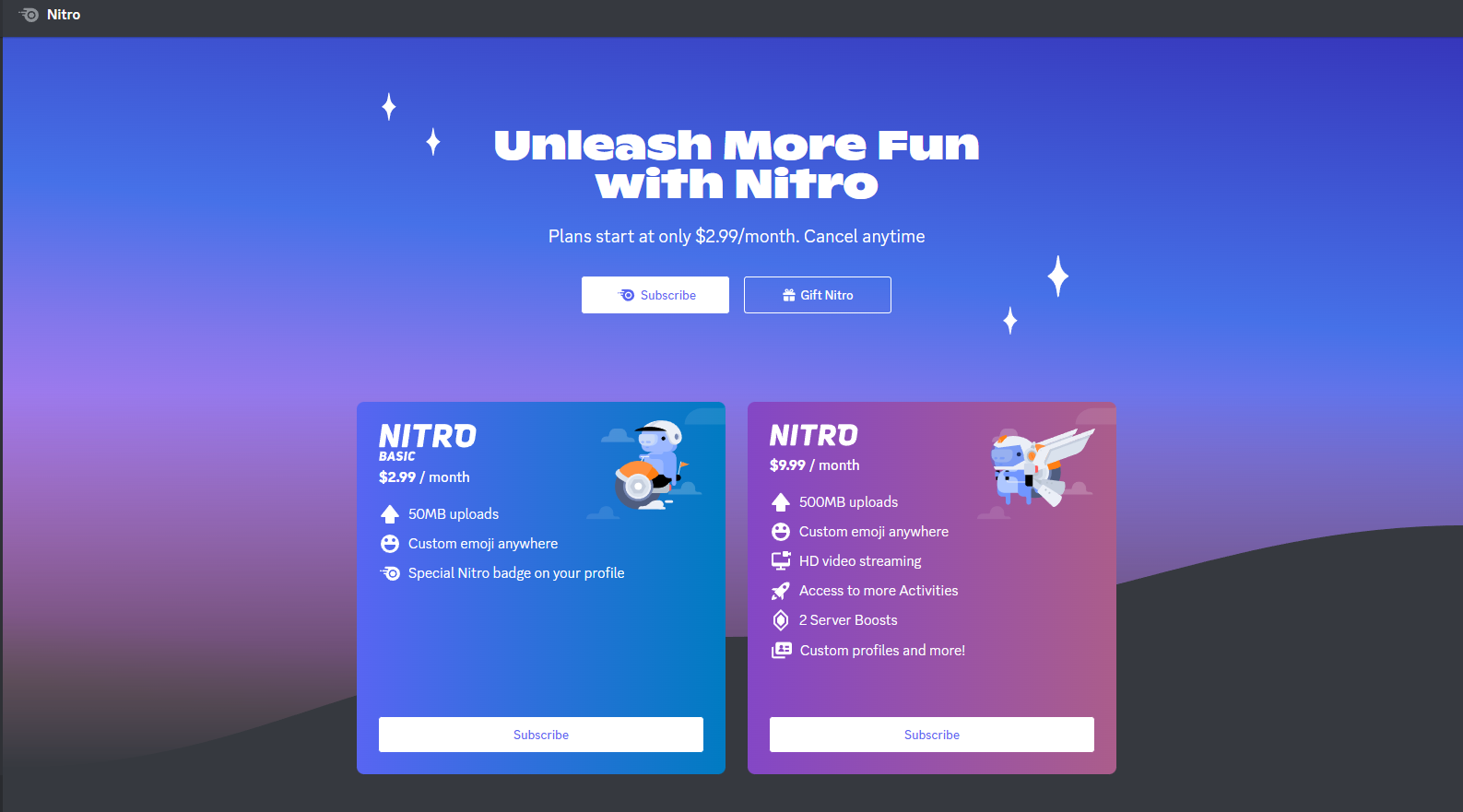 Shift your workplace on Discord today:
Discord is a free voice that is convenient to get started with. It provides affordable features such as live screens, voice and audio chats, and more. The free platform mainly functions on the server side, which ensures security and helps users use a different IP address.
Hence, do give Discord a try at your workplace.
FAQs
What is Discord nitro?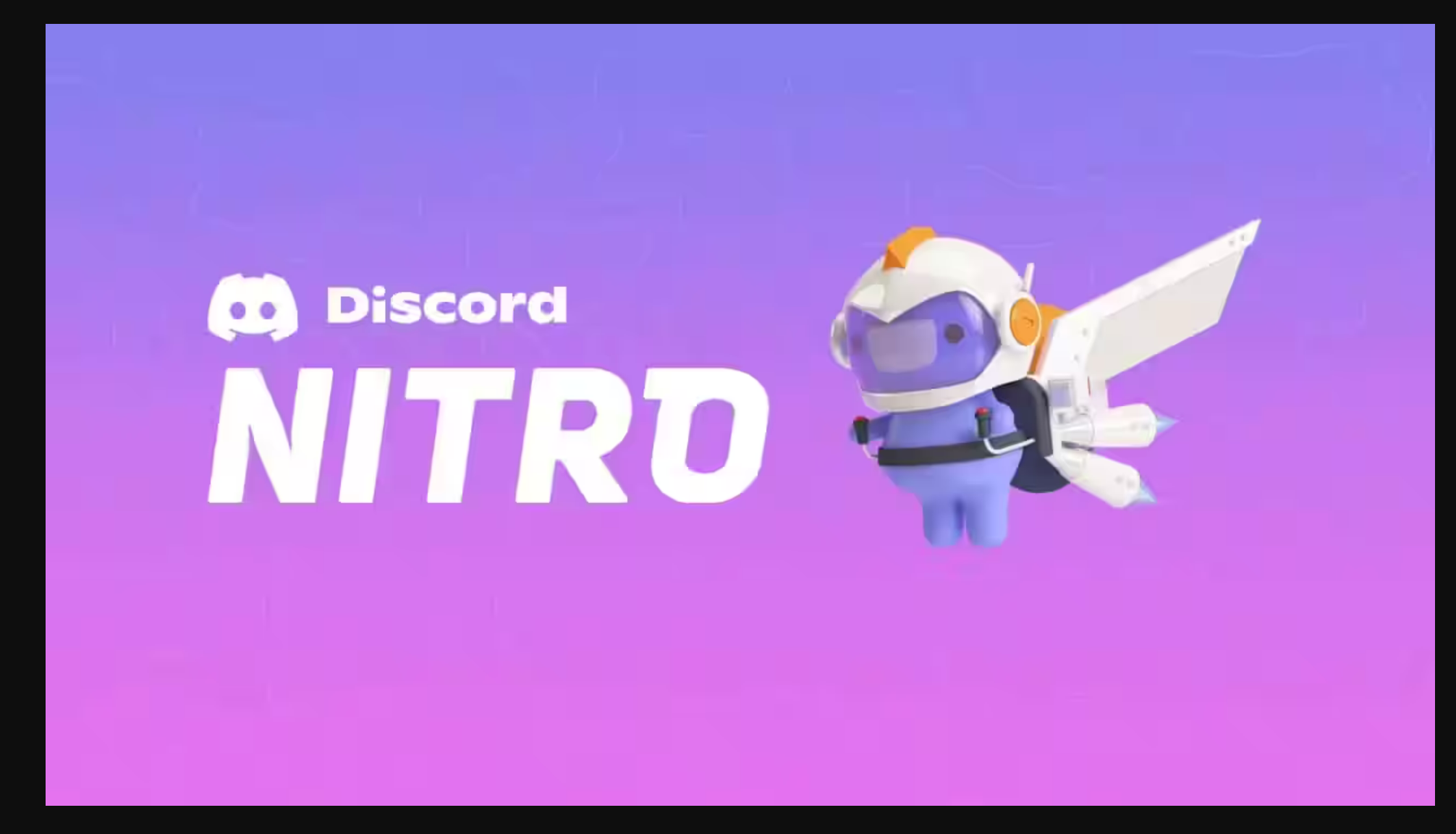 Users must buy a Nitro subscription to use the Nitro version of Discord. It has several exciting features, and one of them is two-factor authentication. In case you're not satisfied, you can also cancel your subscription anytime.
Can hackers place DDoS attacks on Discord?
Discord works on server-client architecture. Thus, all your voice and video chatting in the workplace remain secure. So, hackers cannot place DDoS attacks on Discord.